This is a sponsored post written by me on behalf of Iams for IZEA. All opinions are 100% mine.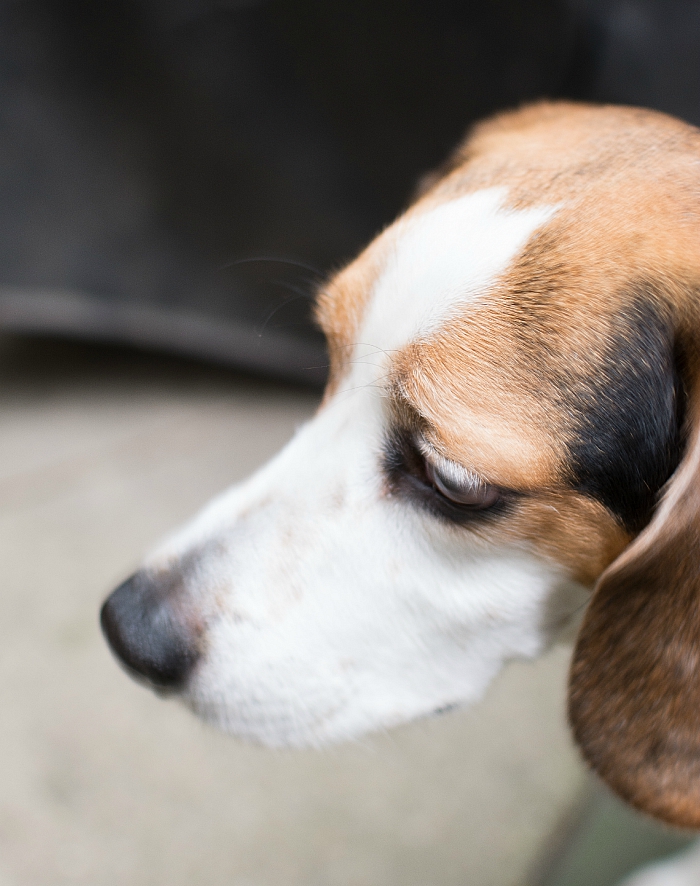 Raise your hand if your Facebook newsfeed has become your primary source of news.
And I'm not just talking about first day of school news. Or friends with birthday news. But bonafide real news of the day.
Raises hand while holding head in shame.
But from time-to-time, that Facebook newsfeed becomes an invaluable resource. A font of useful — and useless — information I can store away for the next iteration of Trivial Pursuit. Or when I'm a contestant on Jeopardy.
Take, for instance, a few weeks ago. Dog photo after dog photo started popping up in my stream. Usurping first day of school pictures 5-to-1. And that's when I first heard of National Dog Day. So I played along and shared this picture of Ernie the rescue beagle with an-in-my-own-opinion pithy caption: "Ernie is excited to learn today is National Dog Day."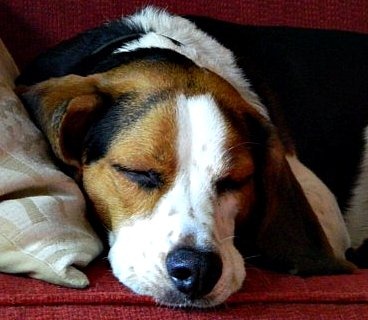 See the irony? Hence the pith.
Now, in all honesty, the picture is from a few years ago. A time when a much younger Ernie spent much of his day lounging on the couch. A luxury that came to a crashing halt this past winter. After he blew out not one, but both of his knees. Just as one had started to heal, he damaged the other.
To say the whole surgery process was traumatic would be an understatement. And I'm not just talking traumatic for Ernie. It was tough on us too. He was so scared and confused. For weeks afterward. It broke our hearts.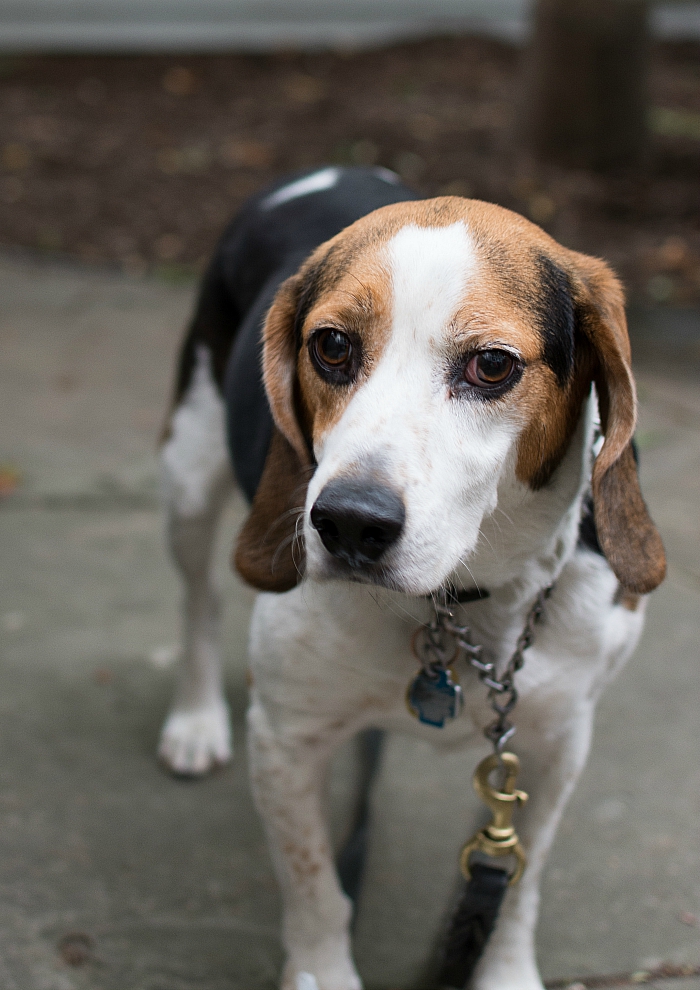 I mean, come on! Just look at that perpetually sad face.
The saddest part of the whole knee debacle are the longer term repercussions. The weight gain from inactivity. The very real inevitability of arthritis in both knees. And, of course, he's now relegated to the floor (though, in all honestly, I'm fine with this particular repercussion).
So when Iams Visible Differences approached me with the idea of visibly improving his health with a switch in dog food, I was intrigued. Especially when I discovered their foods include fatty acids from fish oils — which not only contributes to a healthy skin and coat, but can help with his joint health (and future, inevitable arthritis).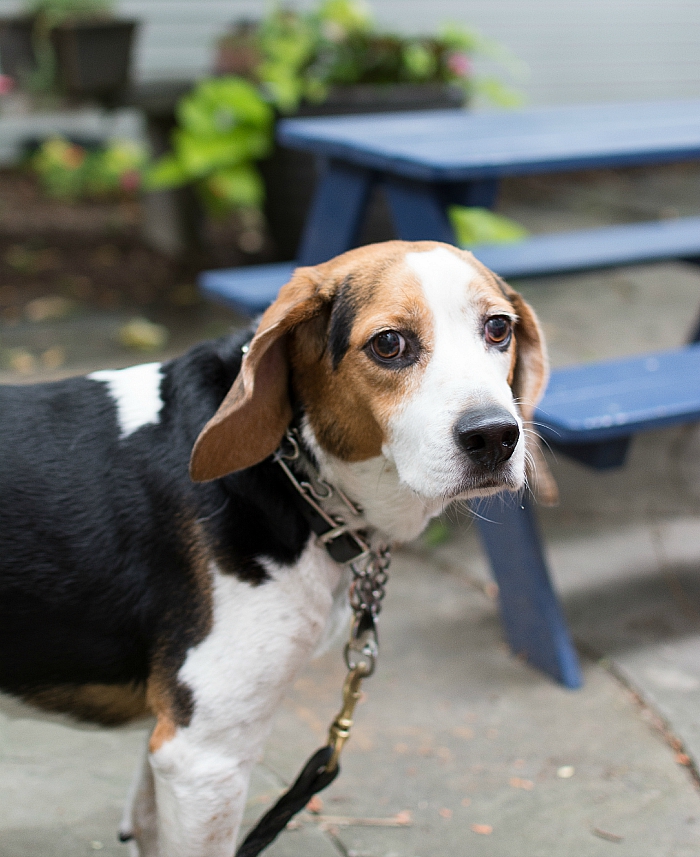 What's that you're saying about my coat and joints?
There's also a good source of fiber that will help with his digestion, and a balance of proteins and carbs to promote healthy energy. Which means more of his favorite activity …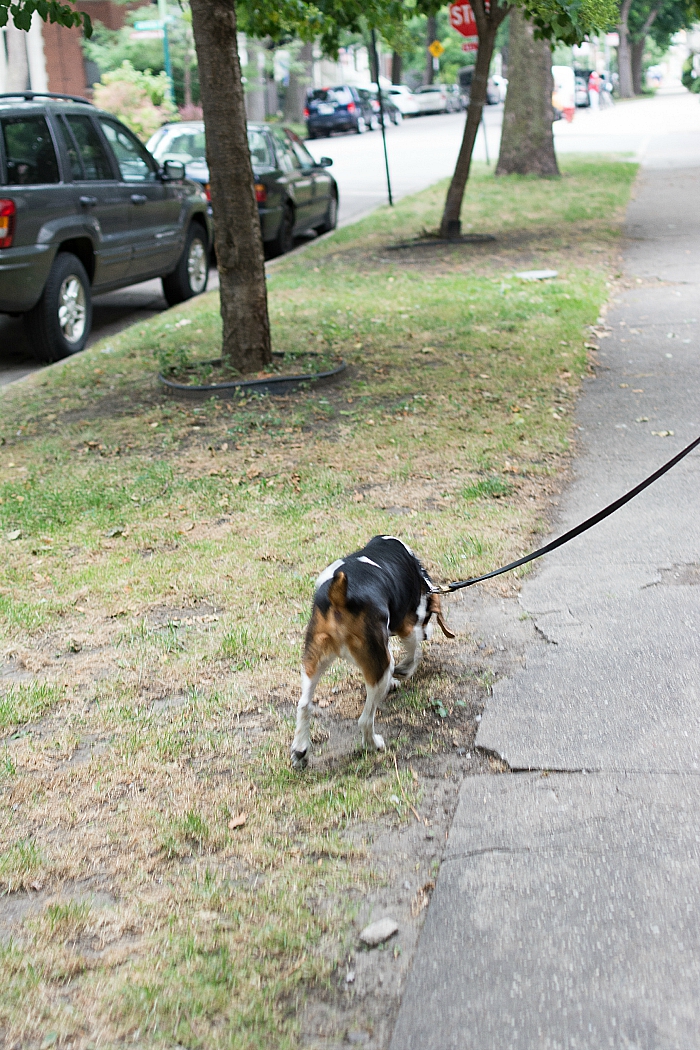 walks!
Where, when he's not sniffing every surface, he likes to do a lot of this …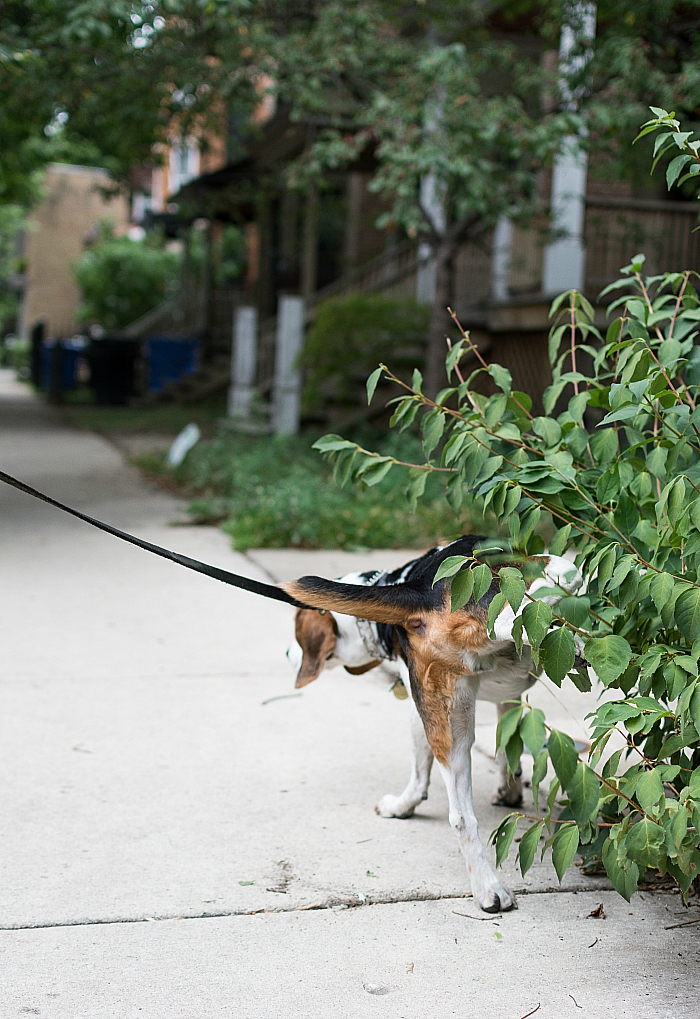 marking his territory.
I'm excited to embark on this transition to Iams quality dog food.  Especially since Iams® bases all of their product on the idea that superior quality ingredients create a superior quality pet food. Iams® dog food products focus on quality and are backed by years of research.  Dogs who switch to Iams show signs of improved health in their coats and skin, healthy digestion and overall energy levels …
and I'm excited to see (and share with you all) his visible differences over the next few months.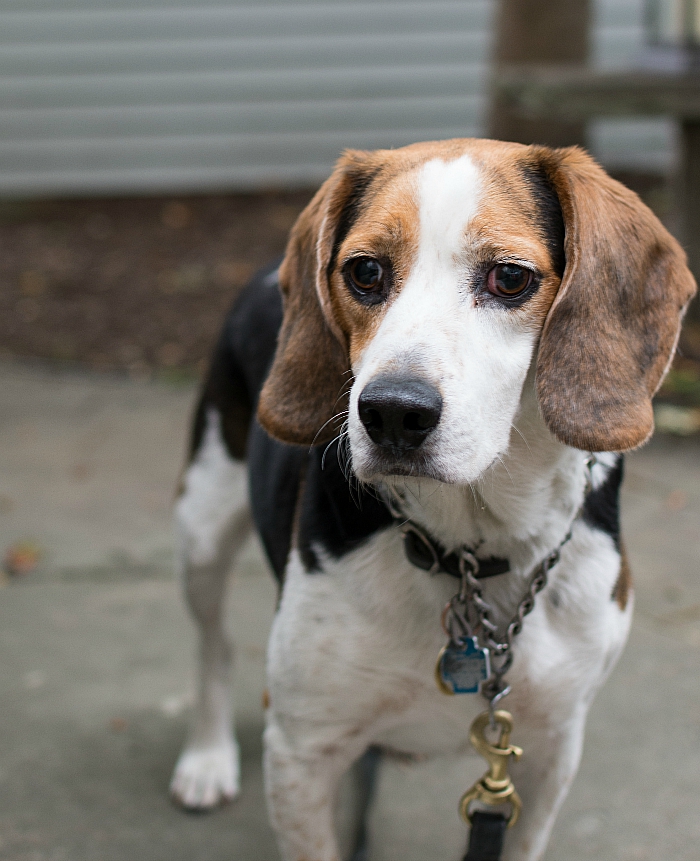 Though, to be honest, he's already a real head-turner!
🙂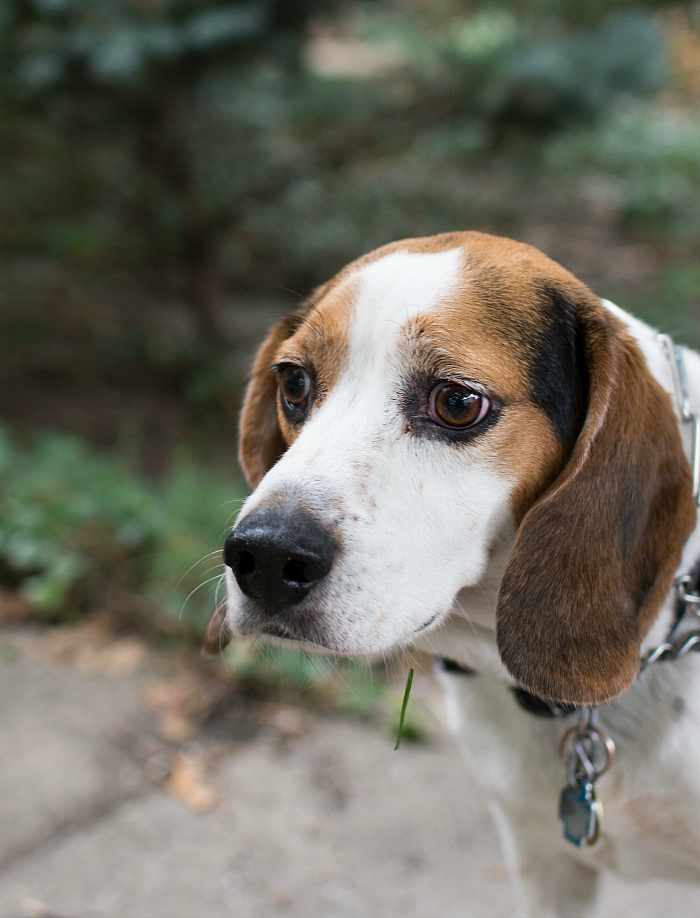 Are you talking about me? And please, please stop taking my picture!
If you want to get in on the visible differences challenge with Ernie and I, Iams is offering a $5 off coupon on your first purchase of  Iams quality dog food. Just click here …