This is a sponsored post written by me on behalf of Duck Brand® for IZEA. All opinions are 100% mine.
Duck Tape Candle Holiday Table Centerpiece – Silver & Gold Christmas Table.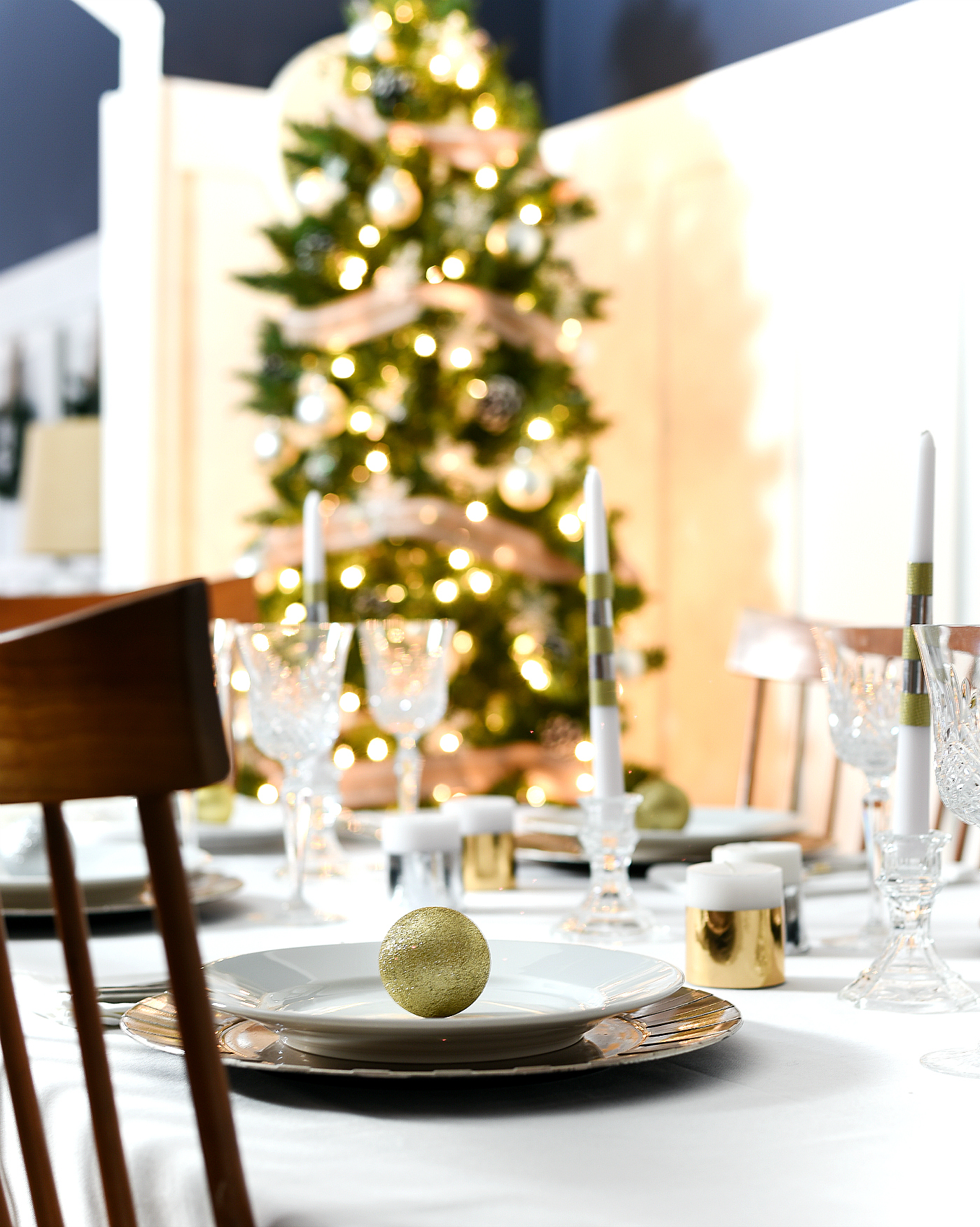 I'm feeling extra merry this holiday season.
Super duper with an extra side of duper merry merry.
And it's not forced merriment (which I've been guilty of in the past). Or self-induced merriment brought on with a huge diet of Christmas movies and music. Nope. This year it's my heart-is-full-of-merriment merry.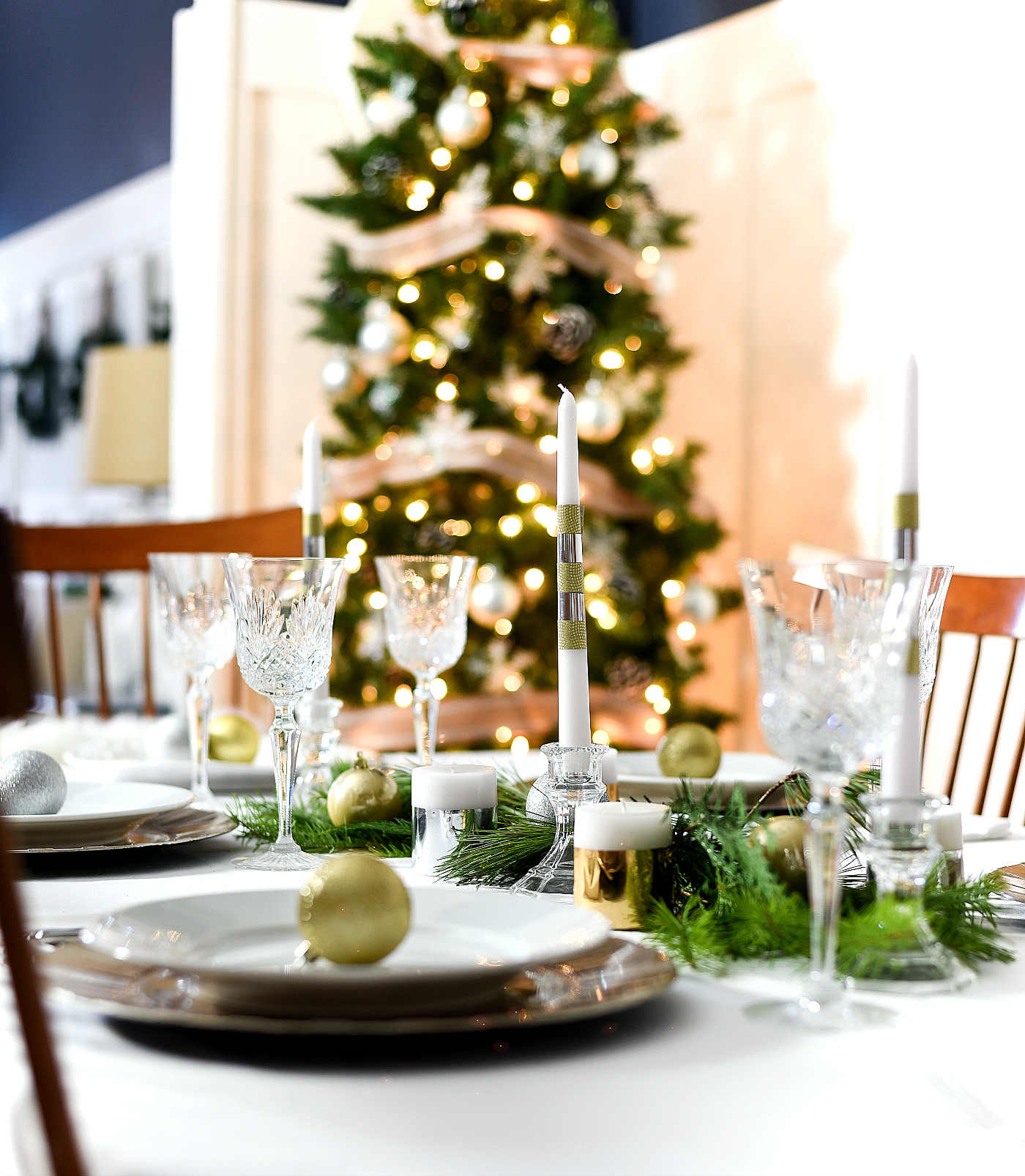 I've been trying to put my finger on why this year is so extra merry for me?
Honestly, 2017 wasn't exactly a merry year. (And, honestly, it's not my unmerry story to tell). All I can say is the year started off troubled. Six months in things were headed for a very dark place. It wasn't until the fall that things started to turn around.
So maybe it's the fall turnaround that's contributed to my extra merry this year?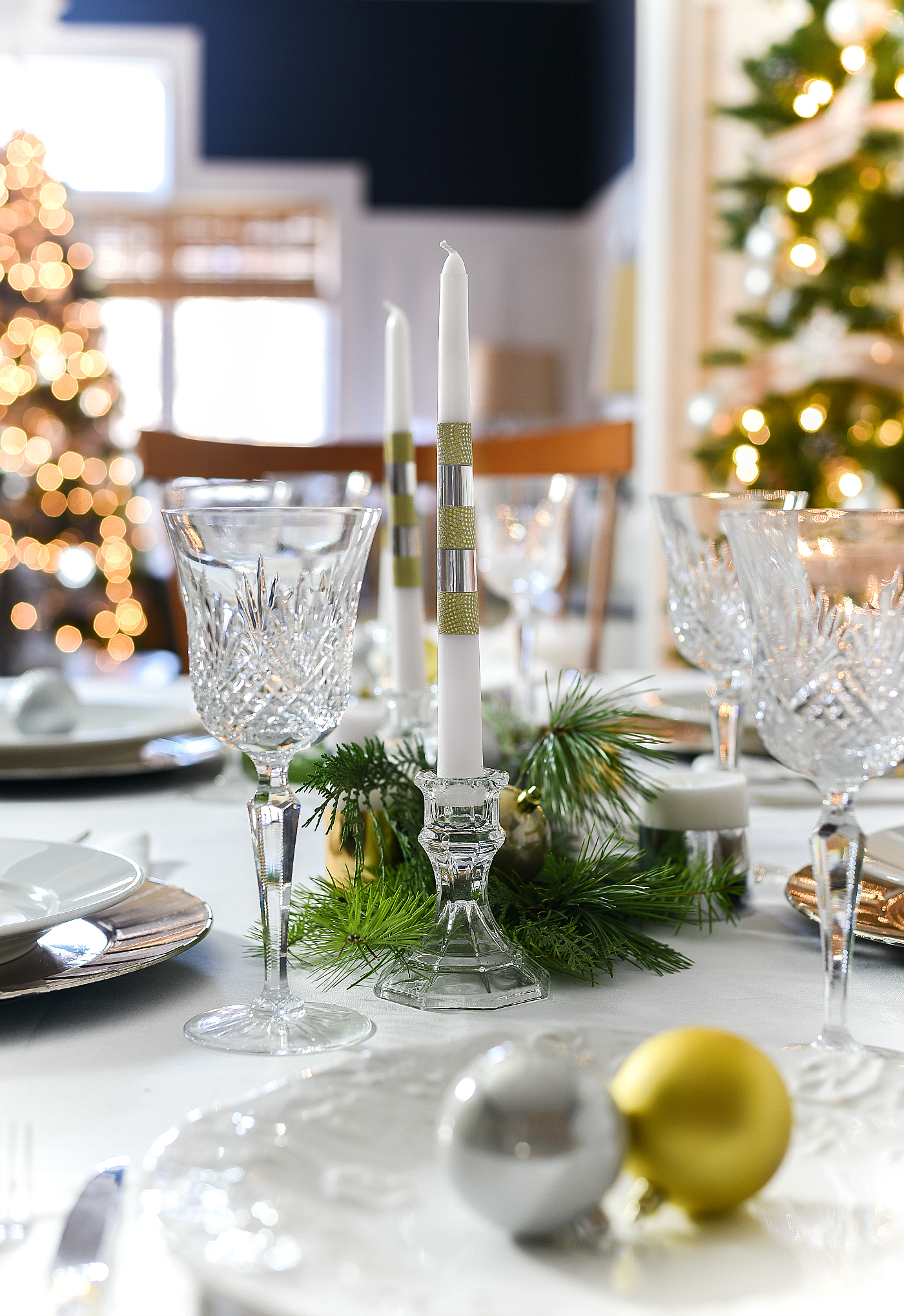 Or maybe I'm extra merry because I didn't put together a holiday home tour this year (spoiler alert: there won't be one). And, as such, I didn't participate in a blog hop holiday home tour this year.
Which took a huge-looming-pressure-filled deadline off my head …
and allowed me to decorate the house at my leisure.
Which I did. And which I truly enjoyed. With an extra side of merry.
To be honest, I skipped the whole holiday home tour because this year's decorations look very much like last year. With a few exceptions. Like the dining room table …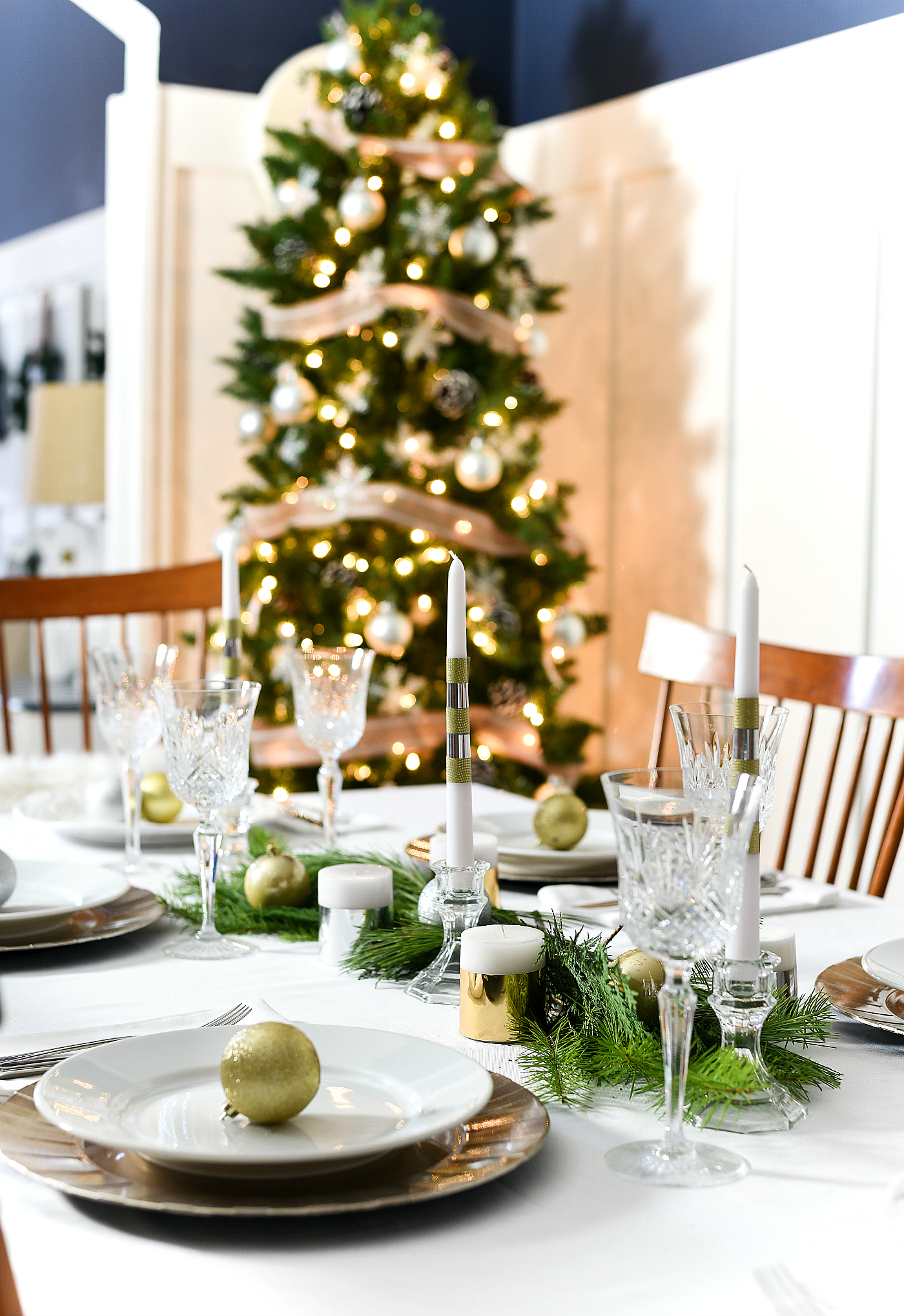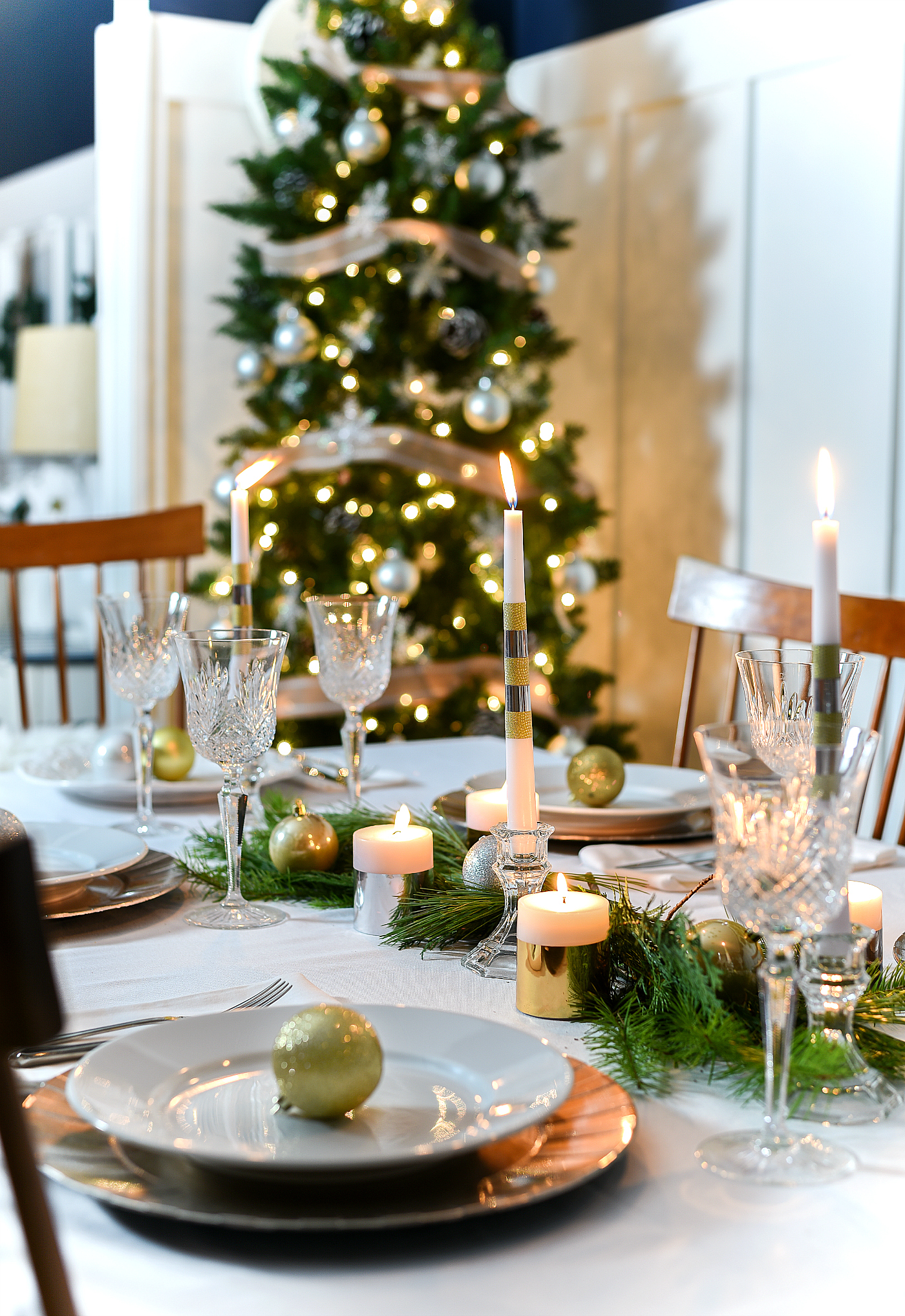 dressed up in silver and gold.
The extra merry in me this year was hankering (and yes, I used the word hankering) for some glam. Some glitz. Some sparkle. And some bling.
Remember, you can take the girl out of Jersey but you can't take the Jersey out of the girl. 🙂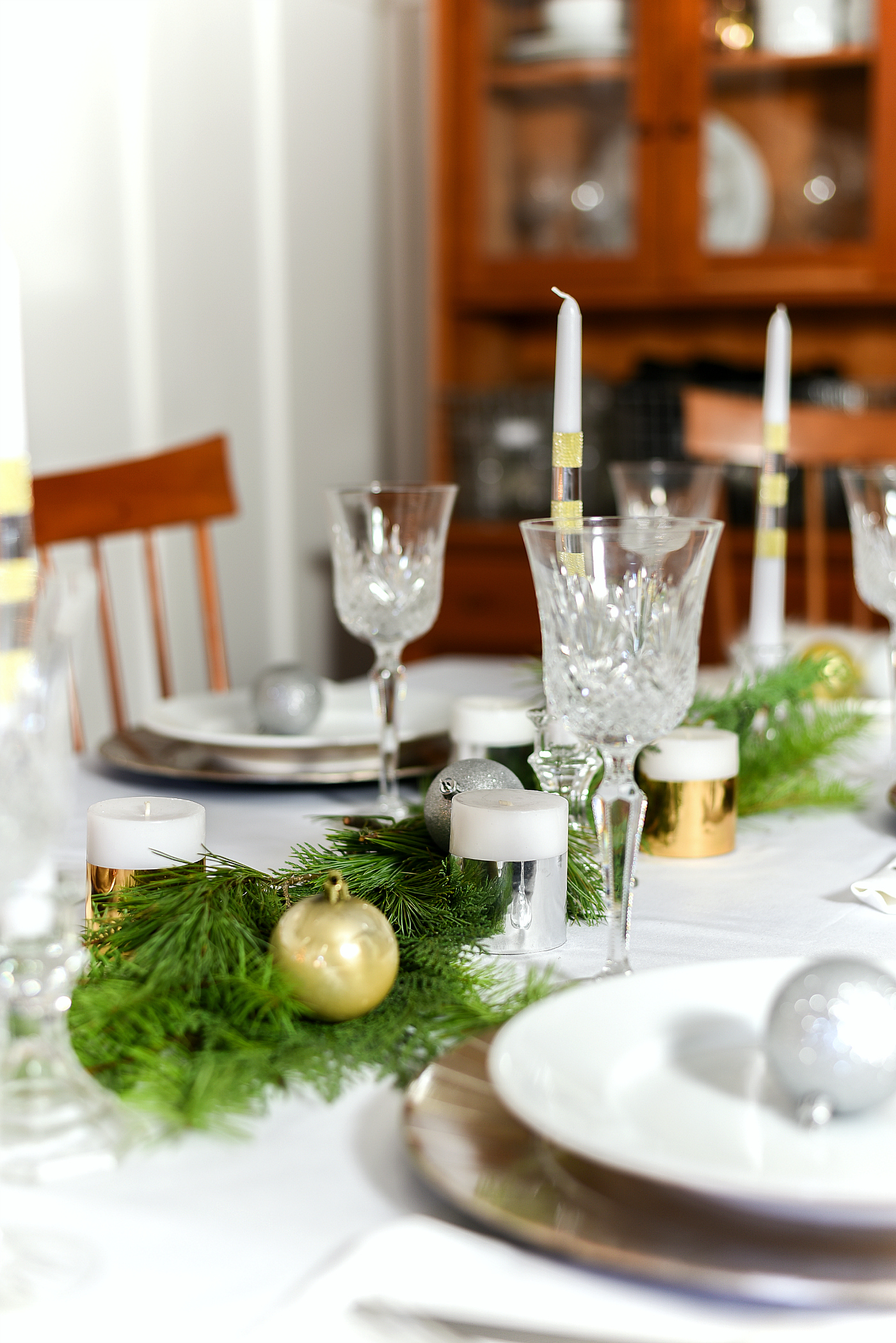 So when a box filled with Duck Mirror®  and Duck Texture® was delivered to my front door, I knew exactly what to do …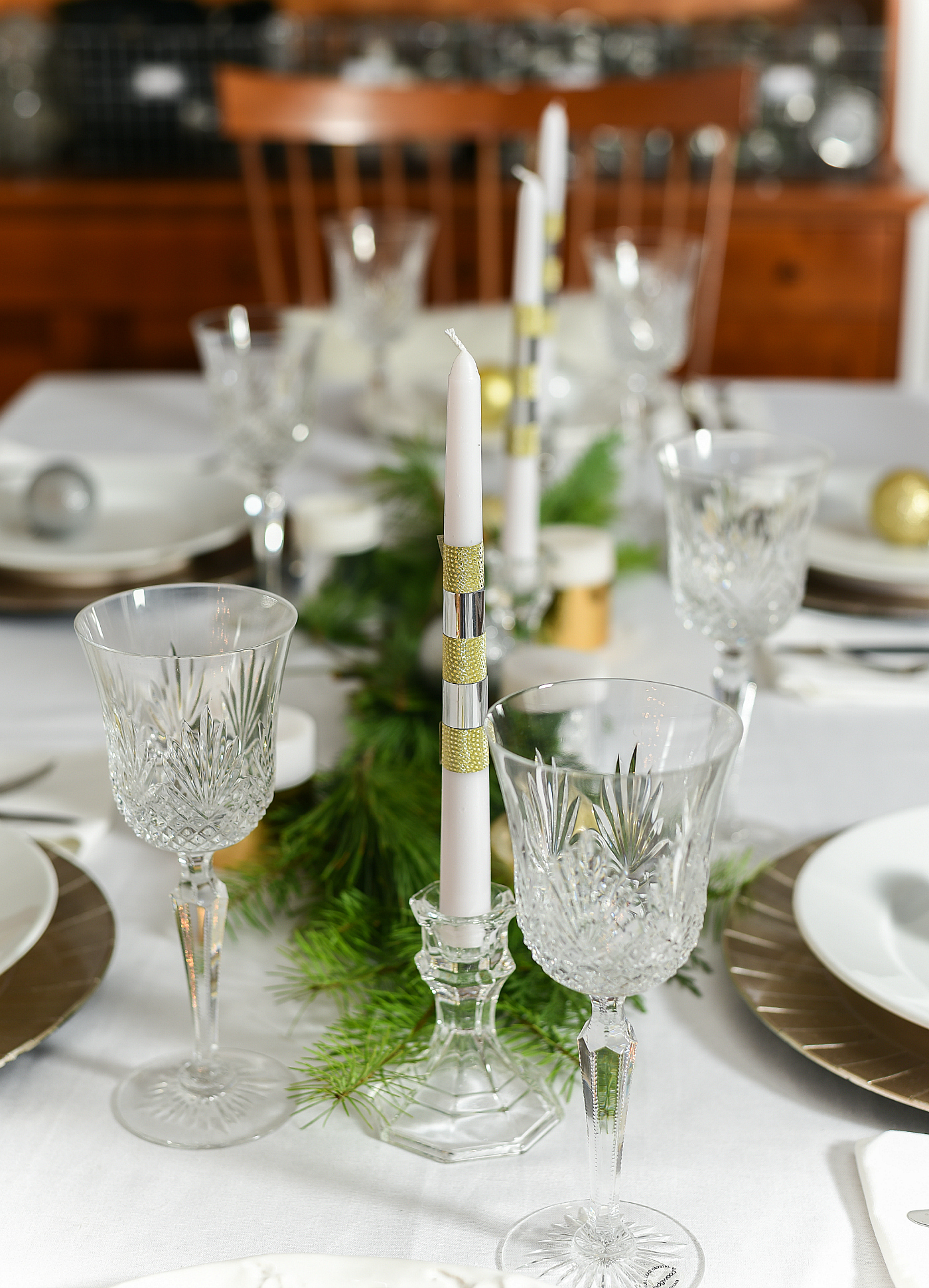 … to create a glitzy-glammy-sparkly-glimmery-blingy silver and gold Duck Tape Candle Holiday Centerpiece.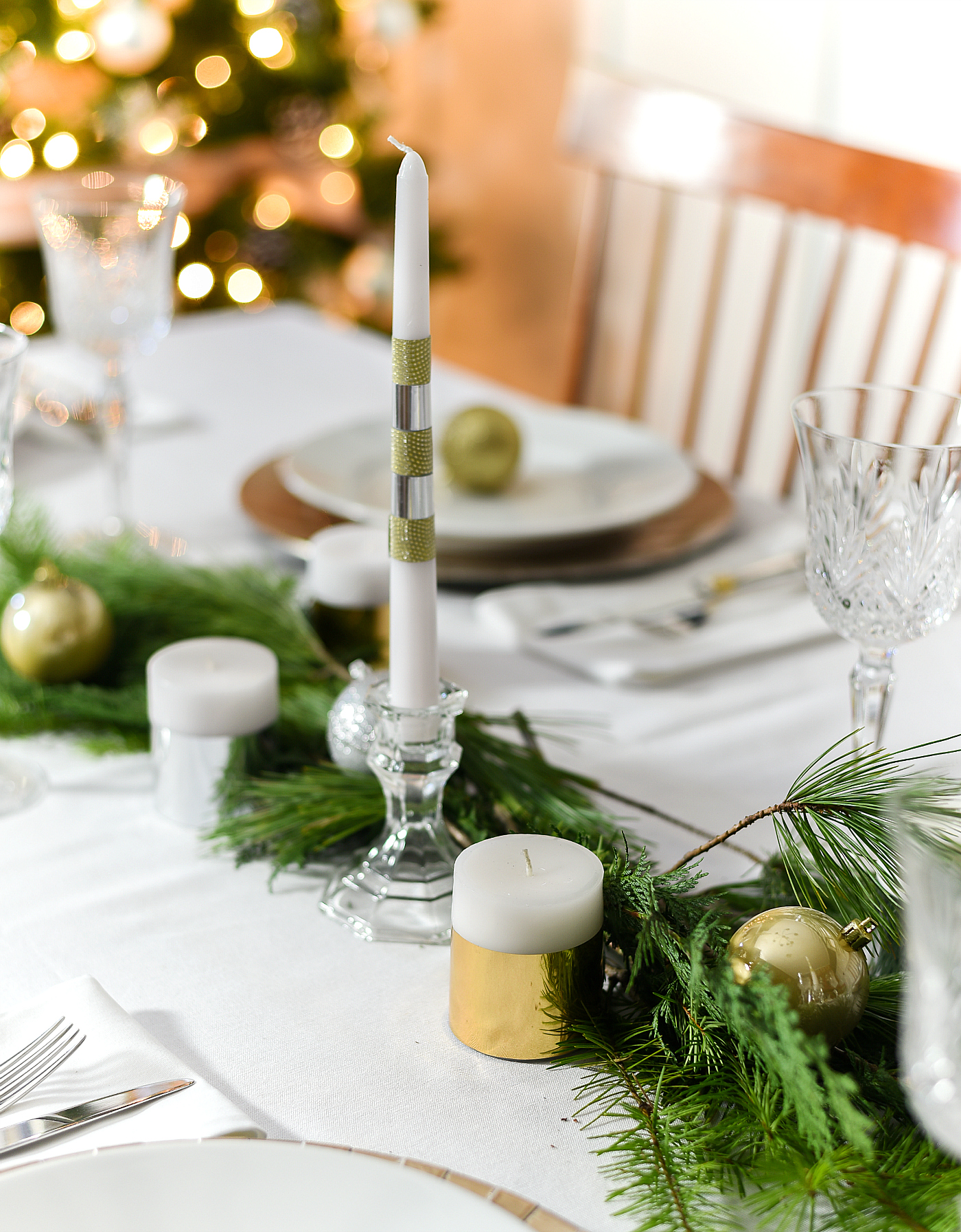 How To Make Duck Tape Candle Holiday Centerpiece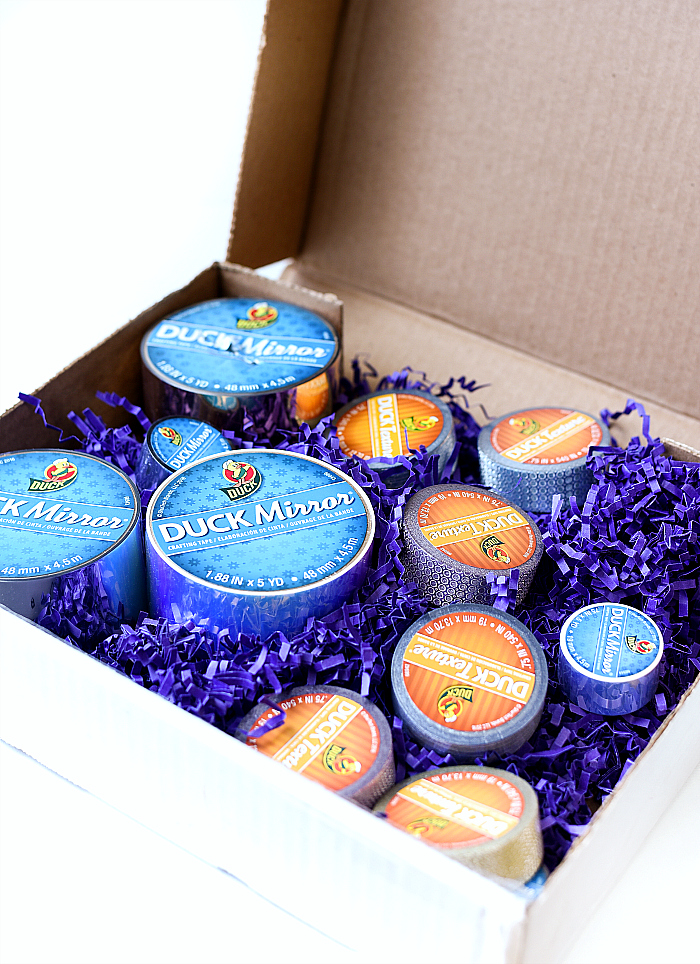 Start with Duck Tape Mirror and Duck Tape Texture. They come in fun and festive (and glam) colors of silver and gold and iridescent hues of blues and pinks too. Duck Tape Mirror is shiny and bright. And Duck Tape Texture added some much-needed bling to my holiday table.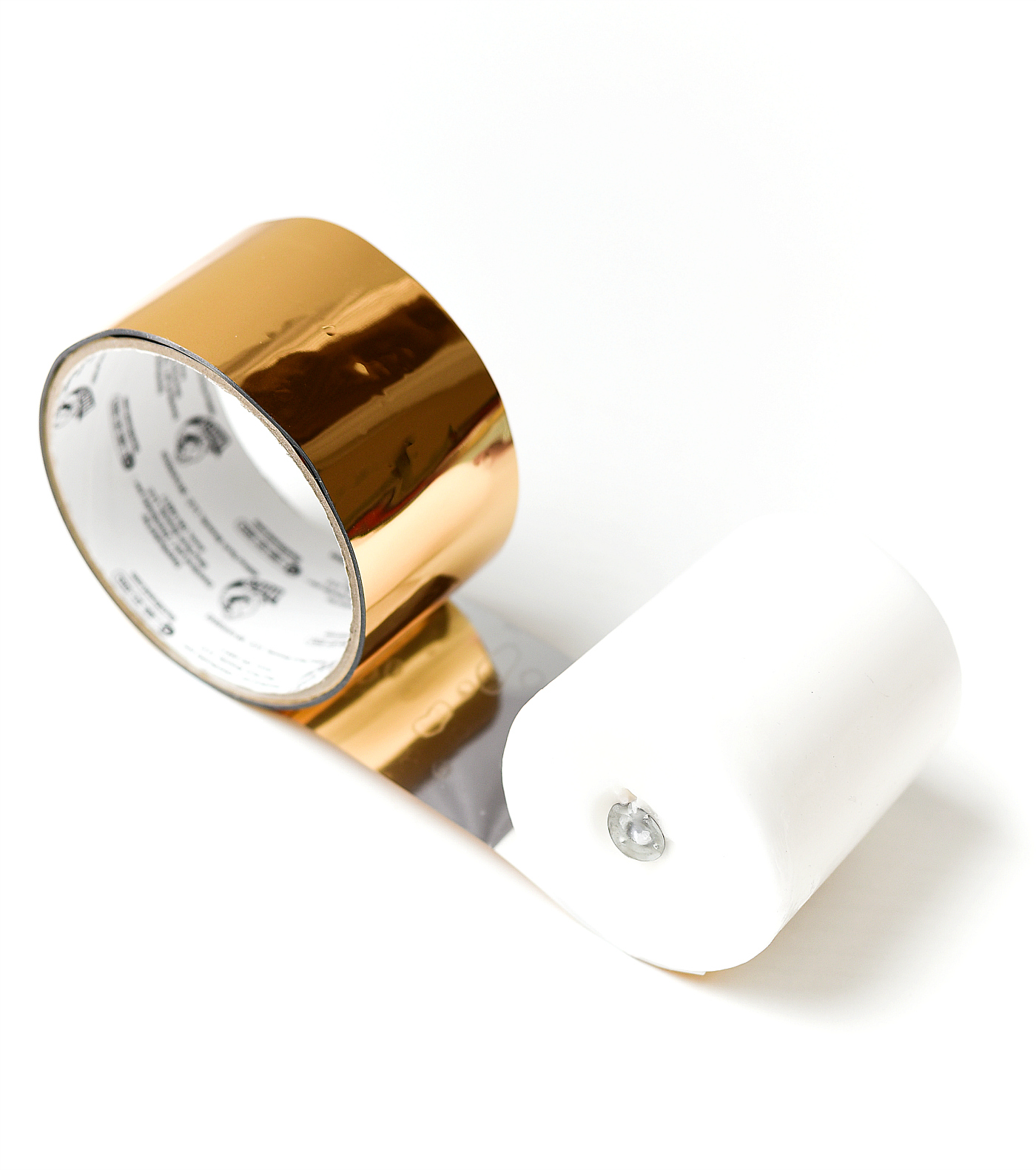 Just roll it onto the candle ..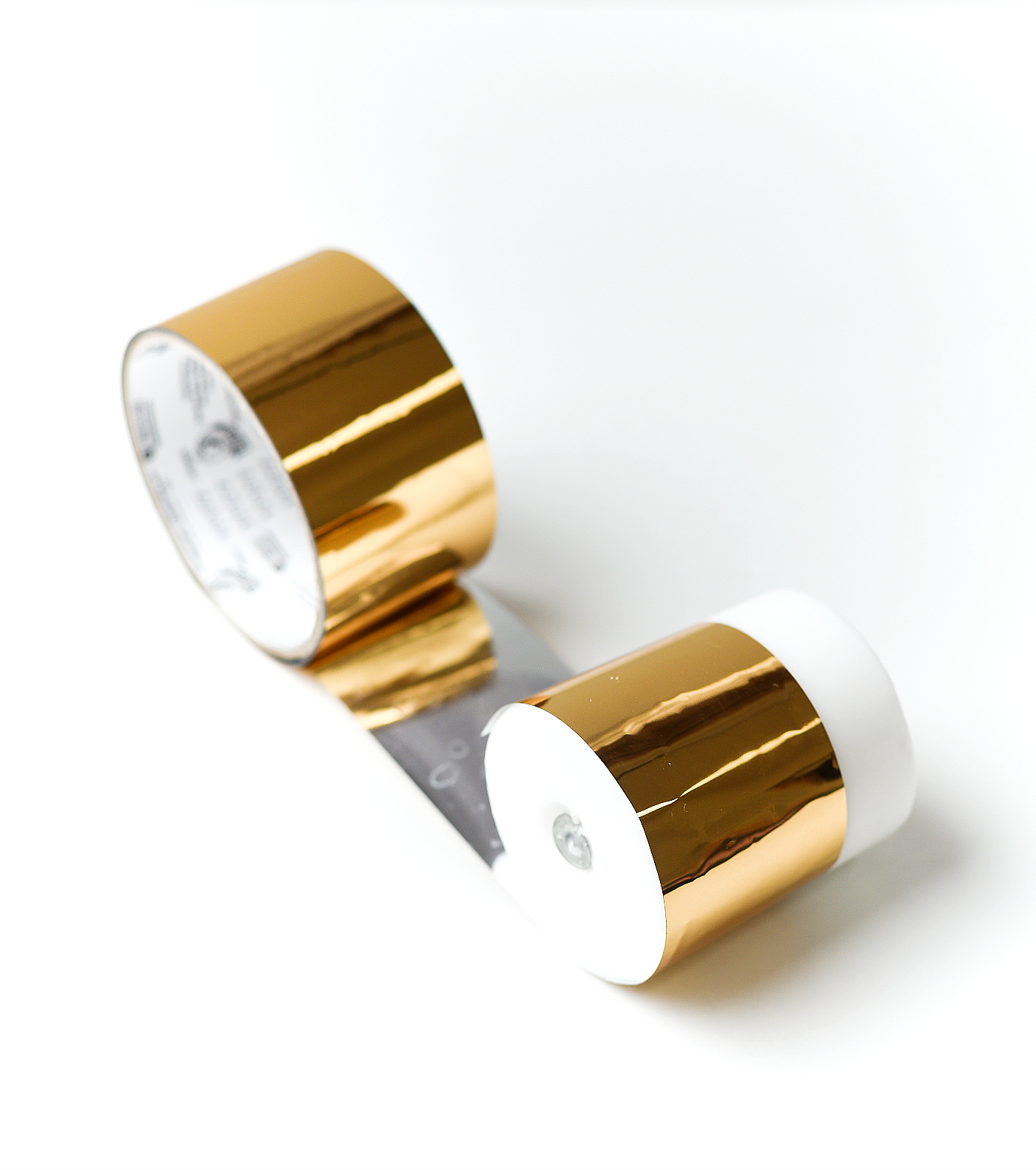 … like so …
… and so.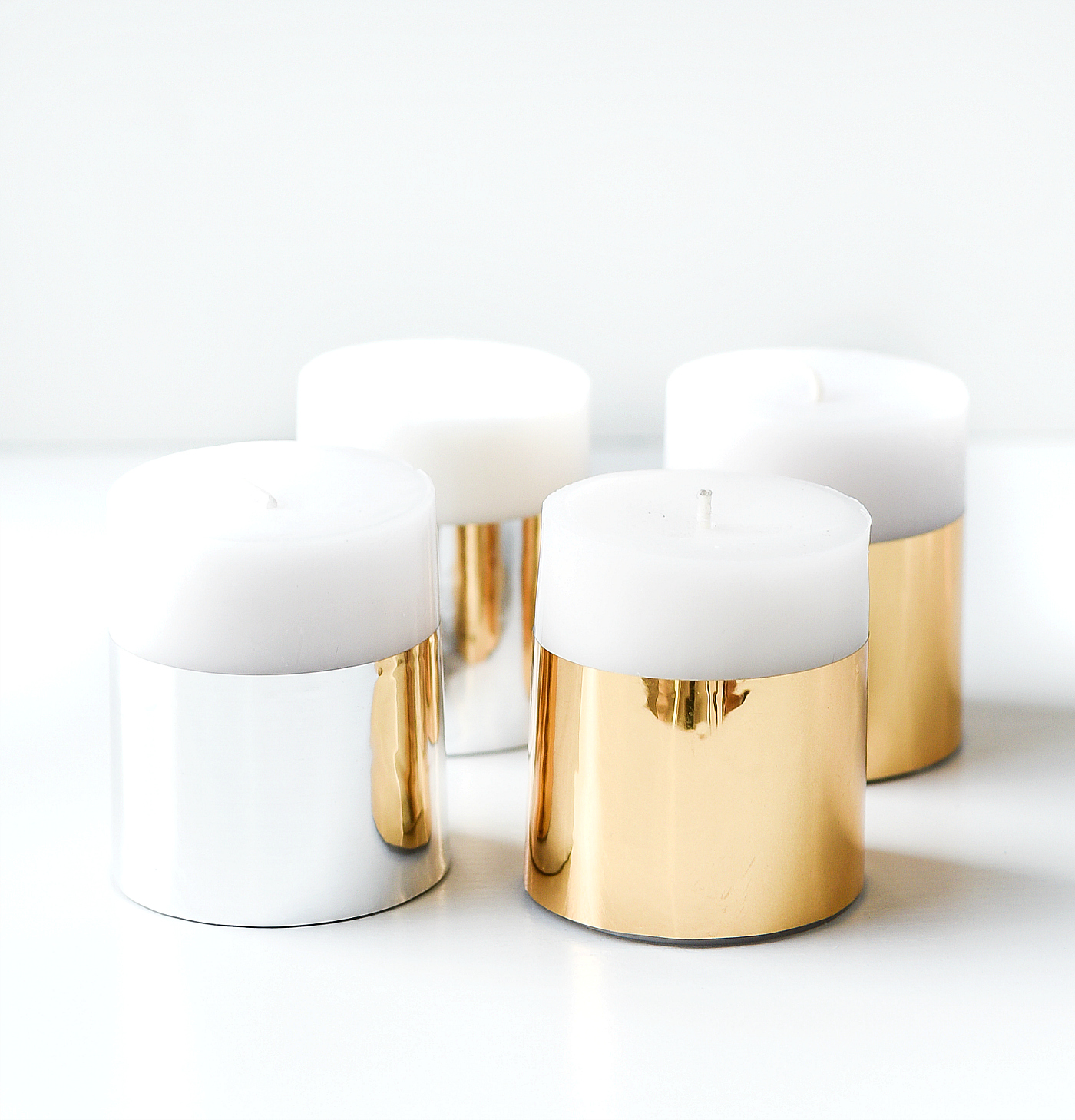 The best part? The Duck tape is sticky but not too sticky, so you can just unroll and adjust as needed.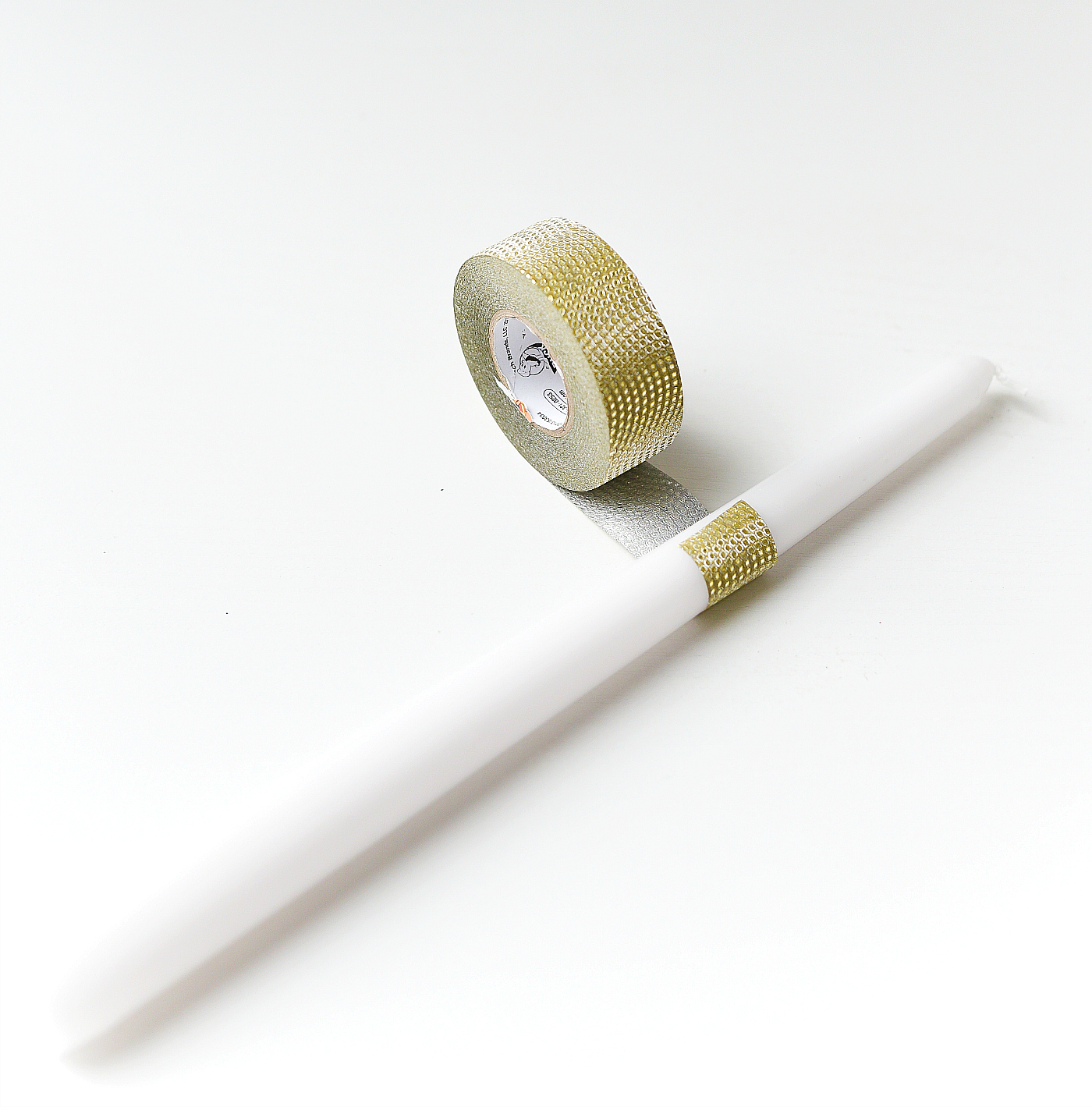 For the tapers, I alternated Duck Tape Texture in gold bling …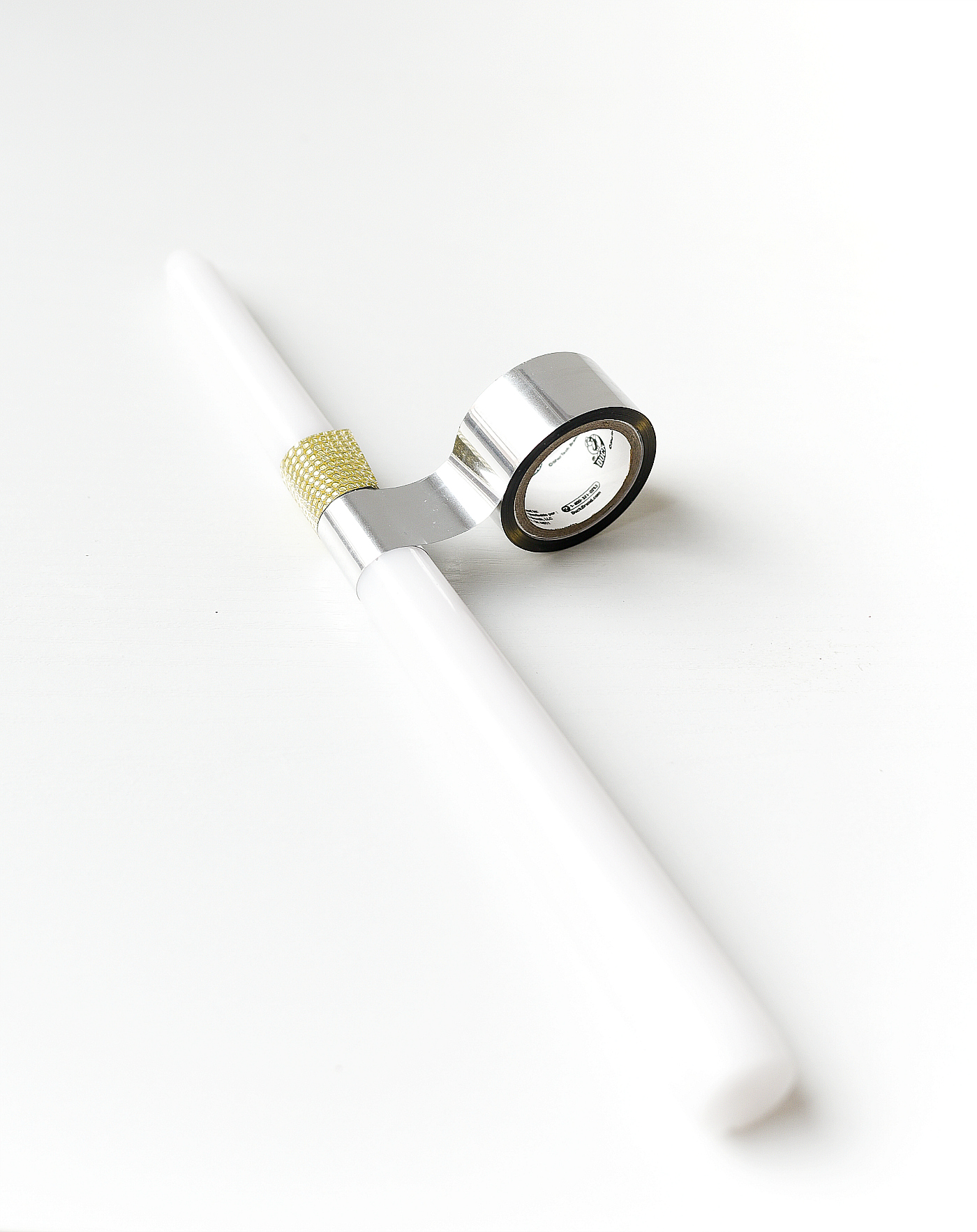 with Duck Tape Mirror in silver that come in smaller rolls.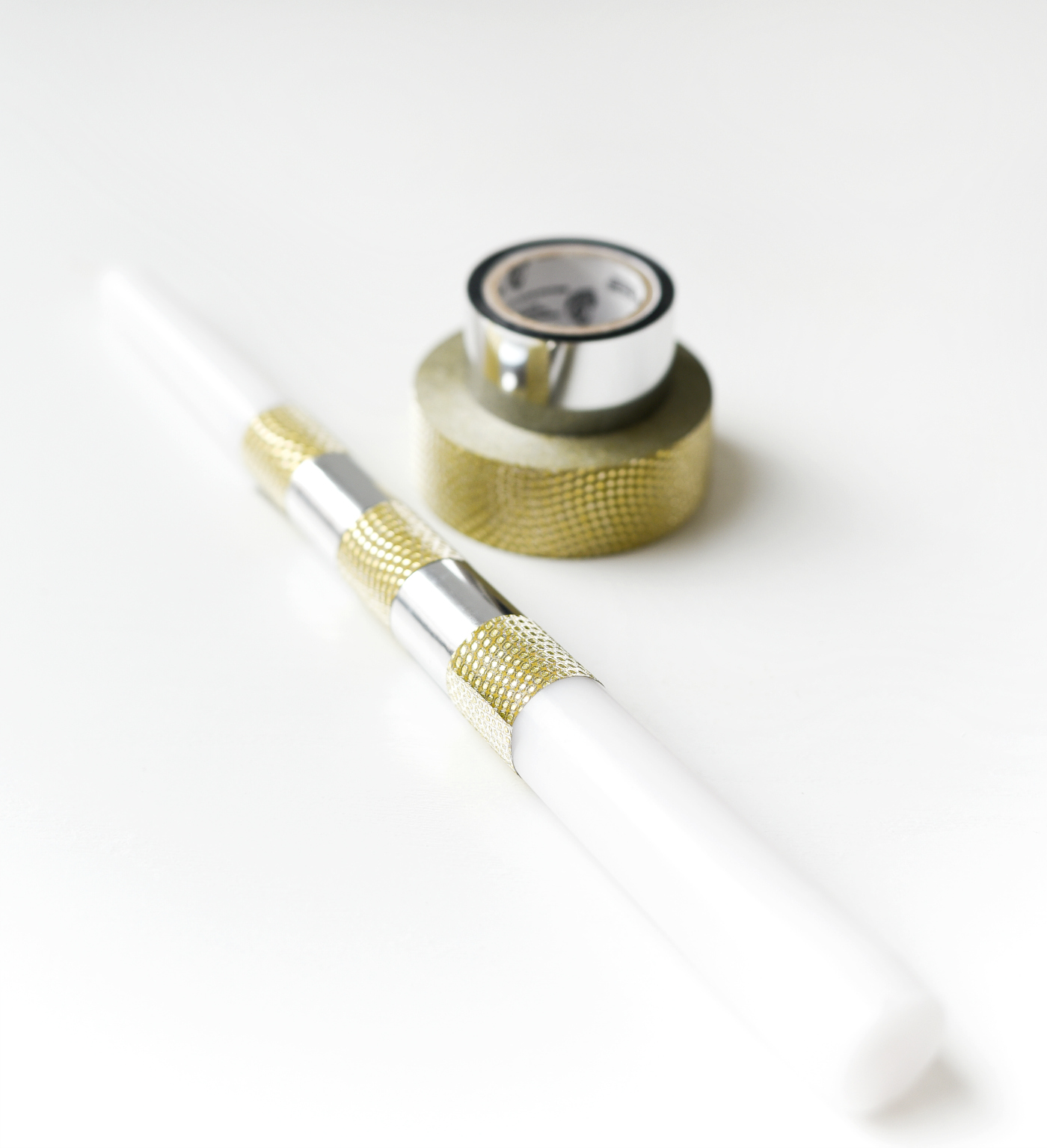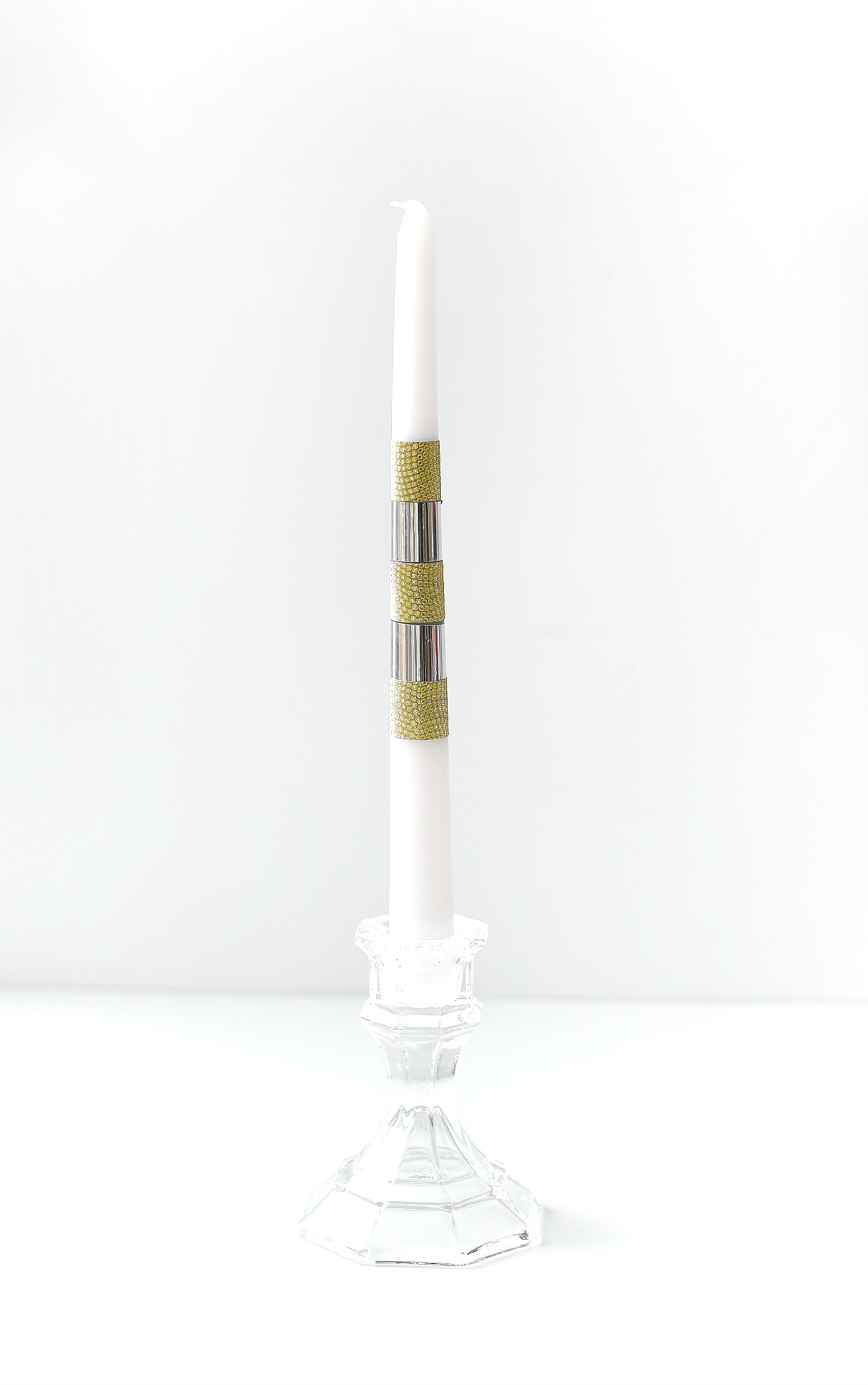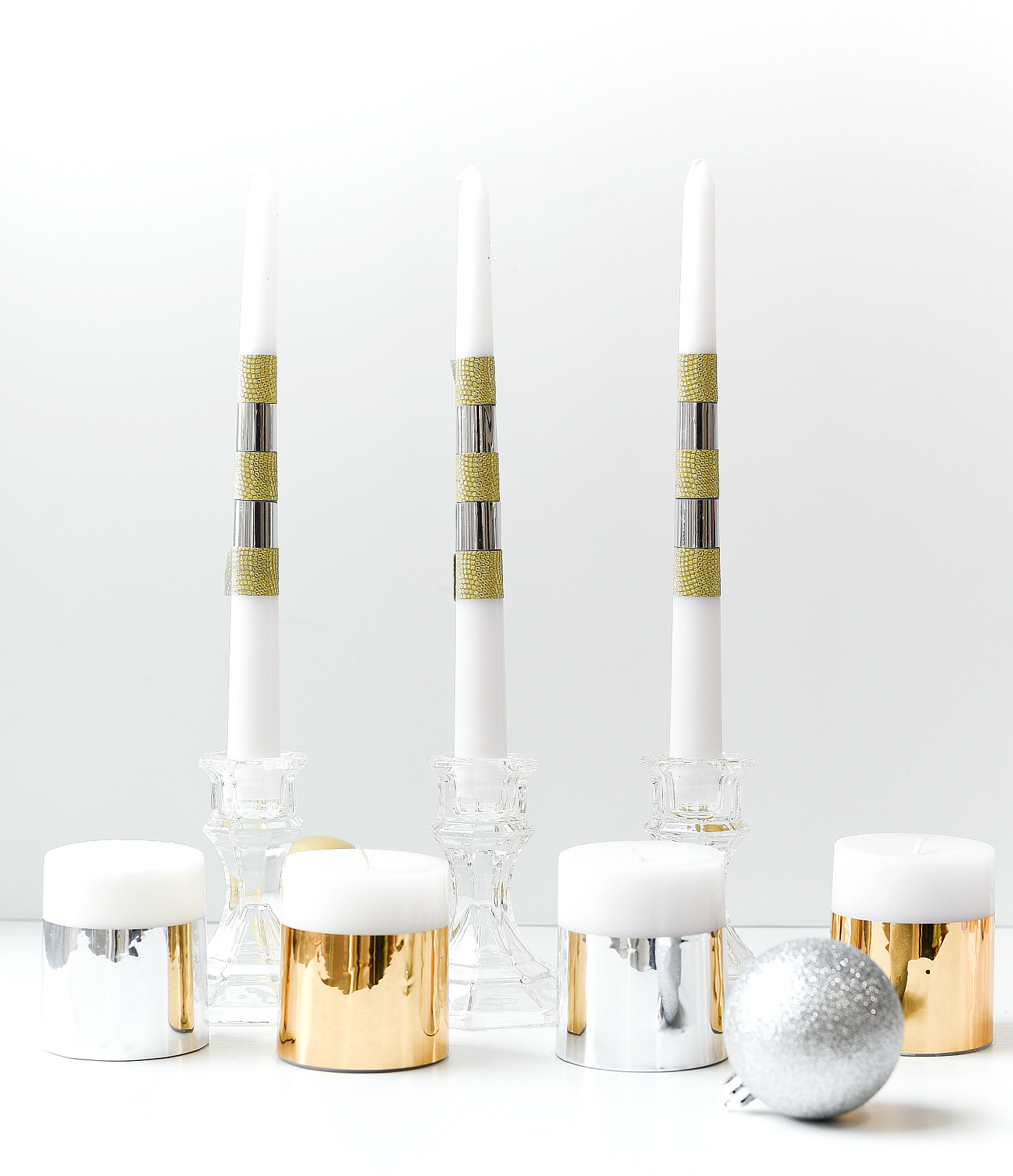 And just like that, I added some glam to my holiday table. And it only took a few minutes of my time!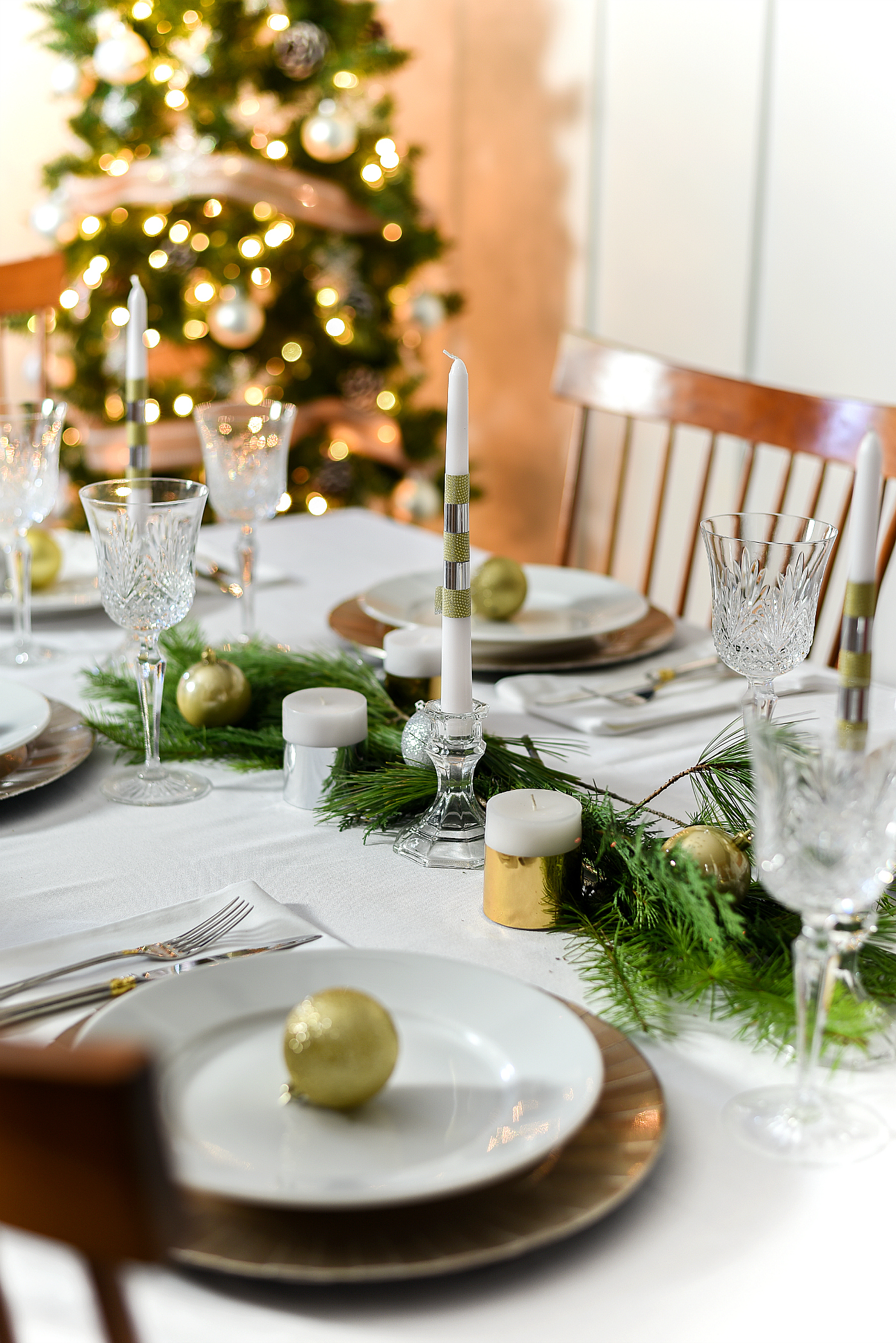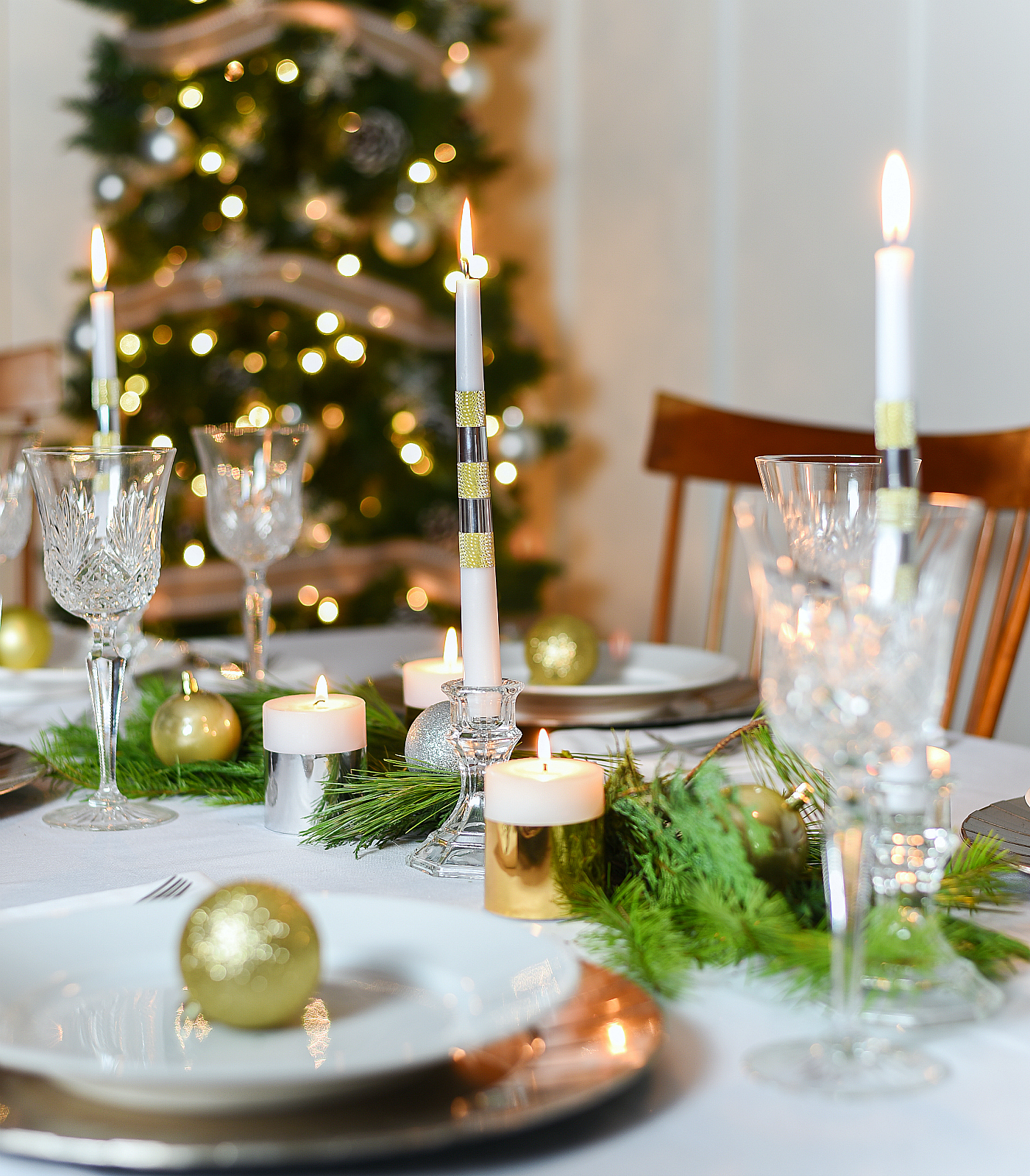 Which makes me even merrier than before! 🙂
Pin It!

For even more ideas on how to use Duck Mirror®  and Duck Texture® in your holiday celebrations, Follow The Duck Brand on Instagram
Sharing: Savvy Southern Style |