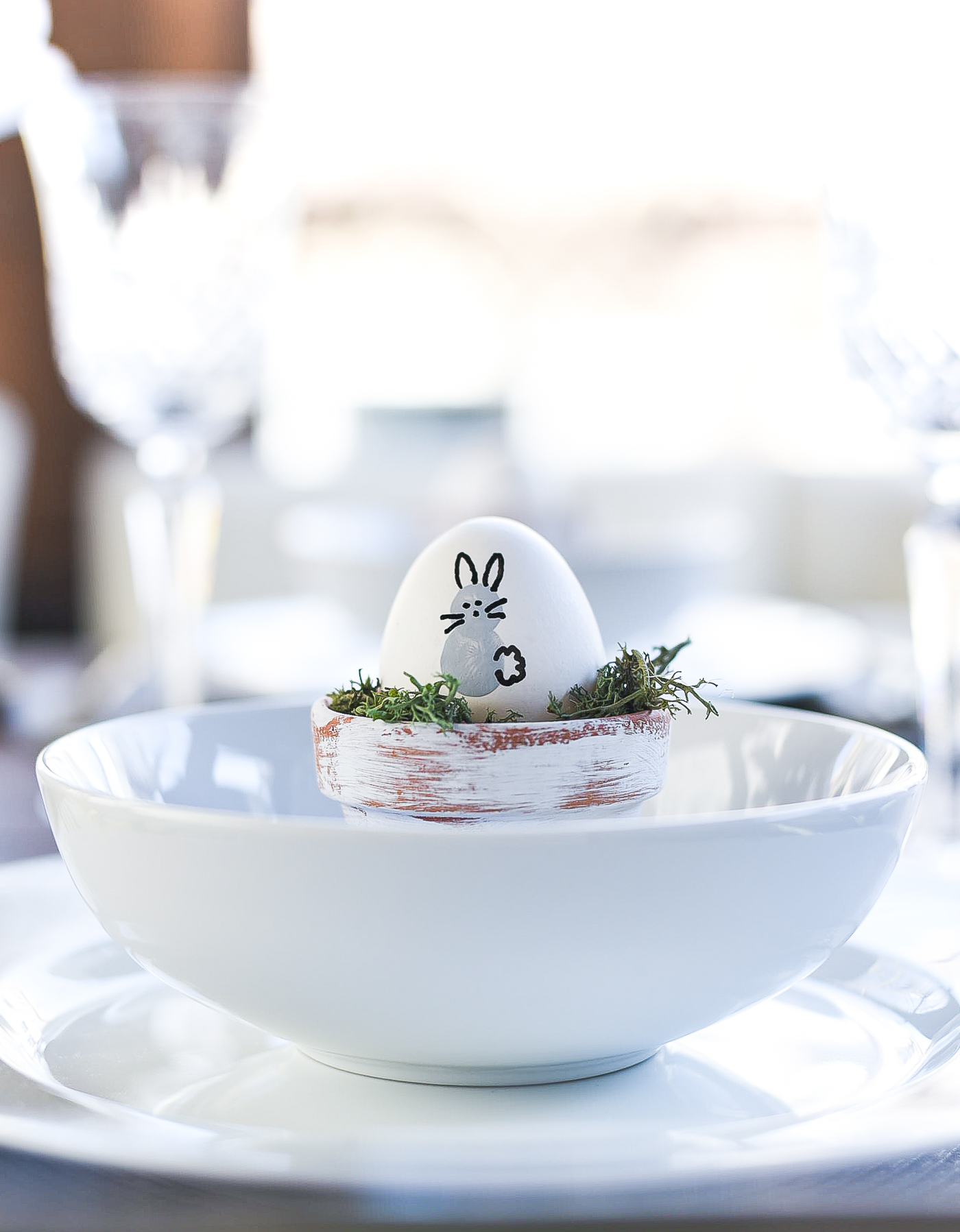 Yes. You read that right. This is Easter table setting #1. Which means there will be … at the very least … a #2.
Okay, okay. I'll fess up. There will only be a #1 and a #2. No more. No less.
And since Easter is less than a week away, that #2 will also be shared this week.
But first I must arrange it. And photograph it. And edit the pictures. And figure out what to write. 😉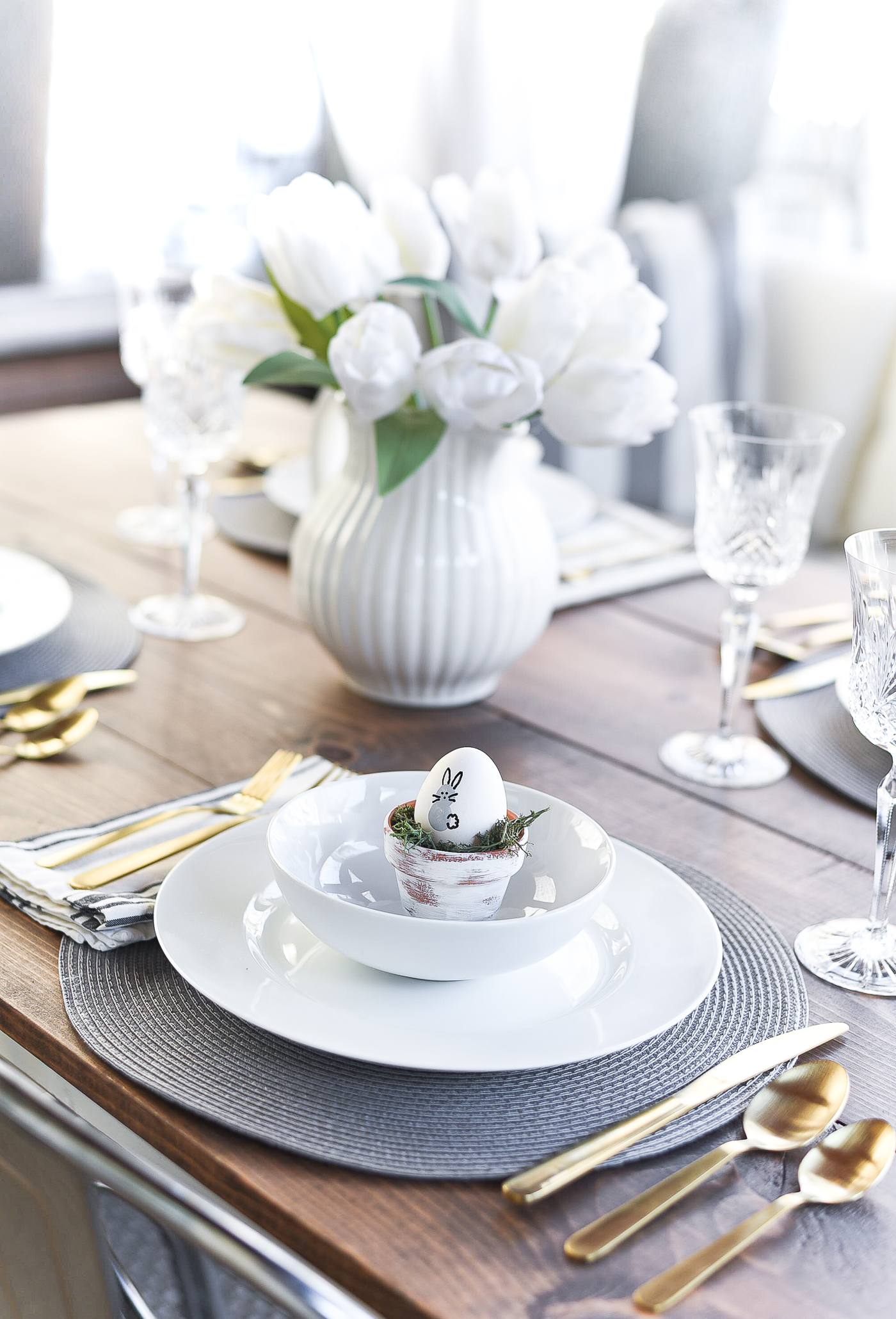 Remember when I shared how I made these cute thumbprint bunnies?
I couldn't just let them languish in the egg carton in the fridge. Never to be seen again.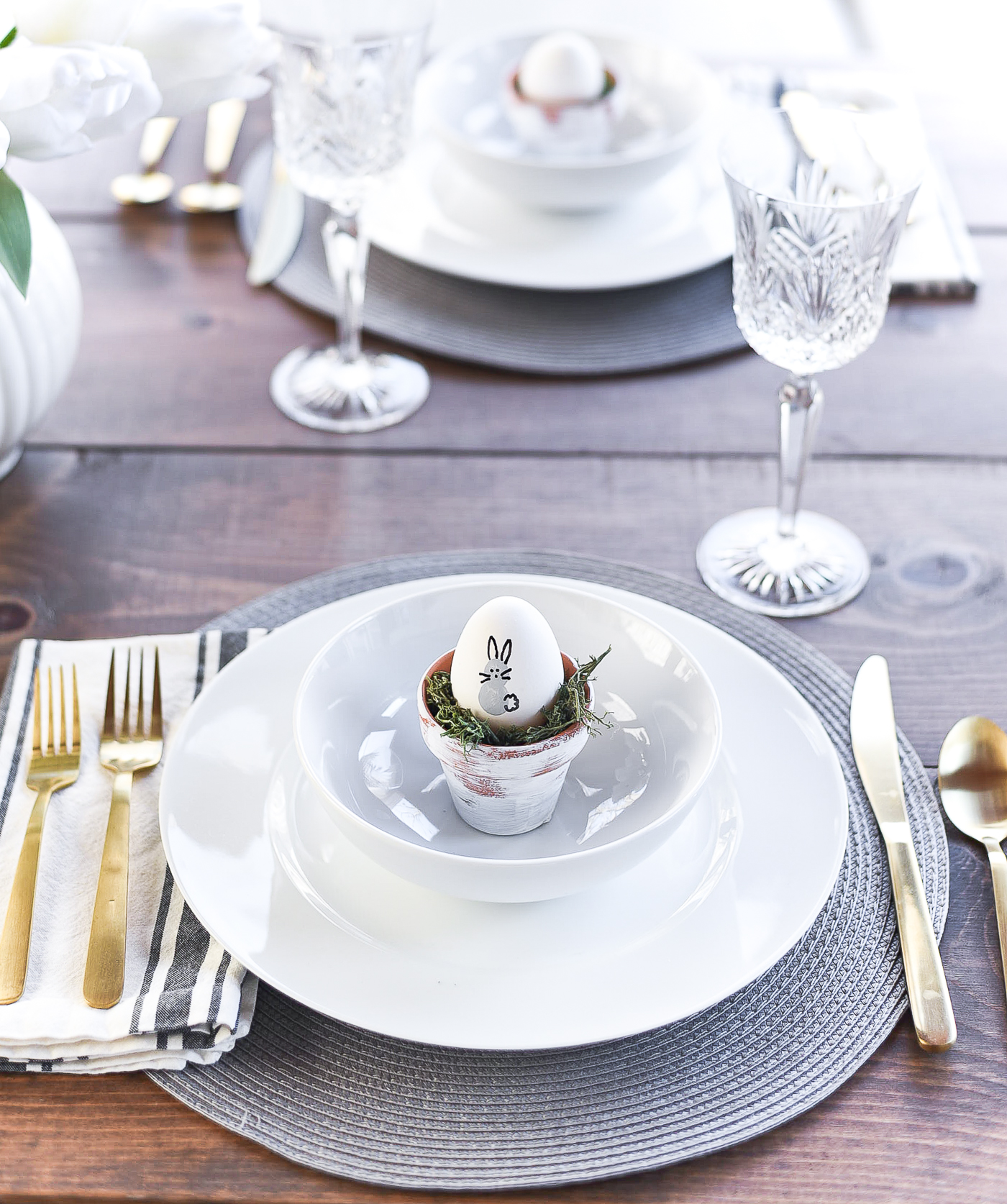 They needed their day in the sun.
Center stage, if you will.
Or, more like center plate. 🙂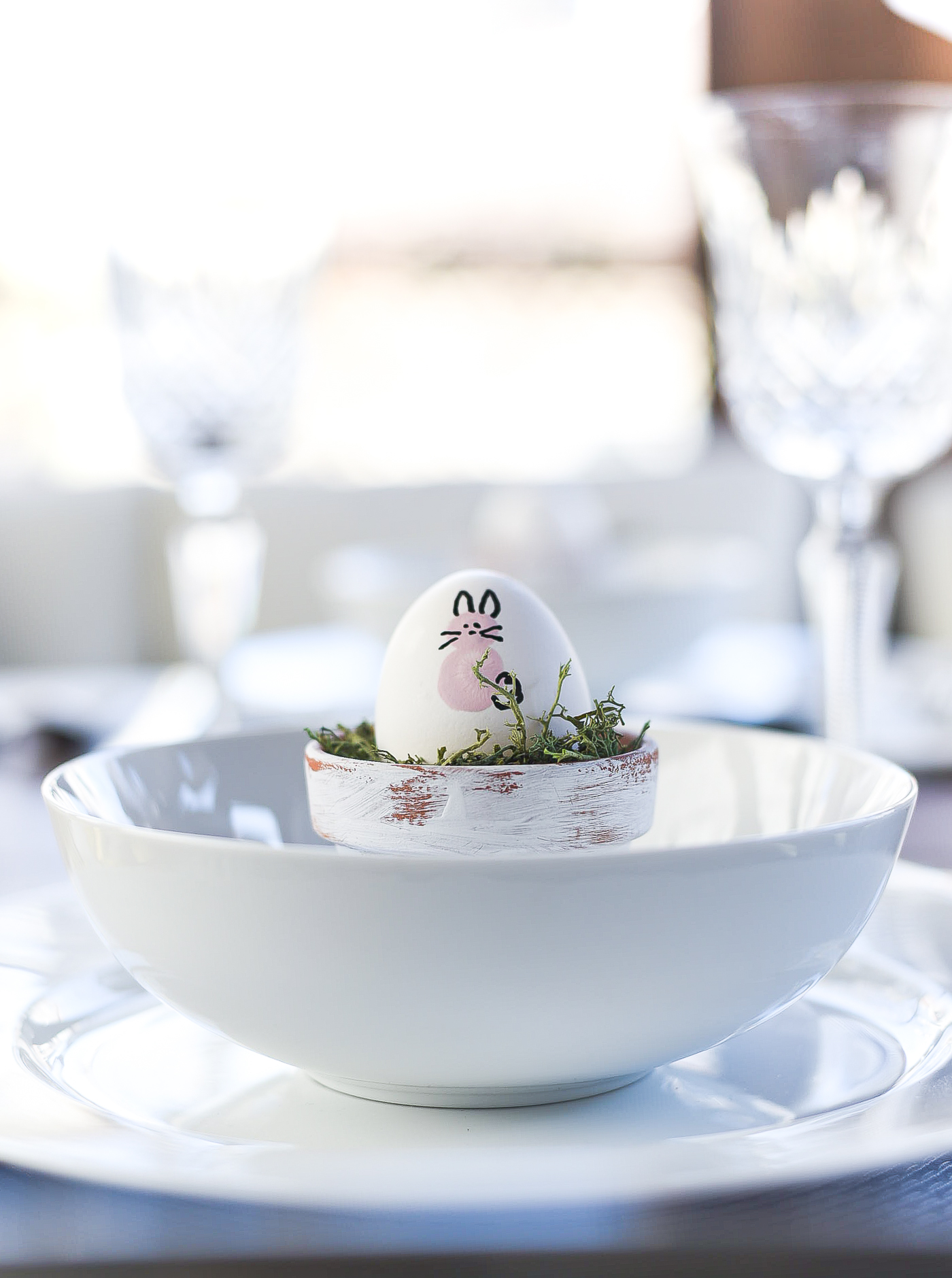 So I took them out of the fridge and created this super simple Easter table setting. #1.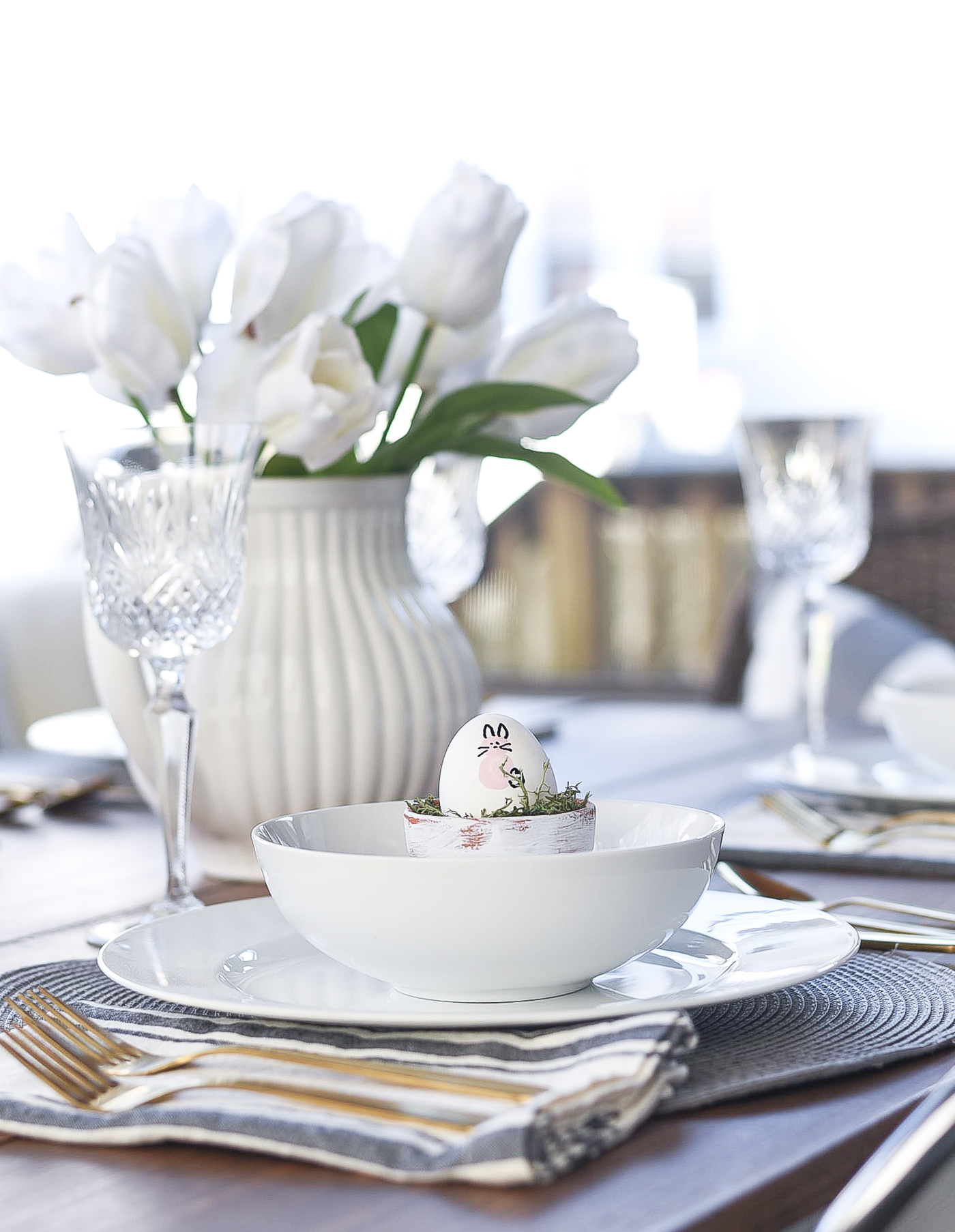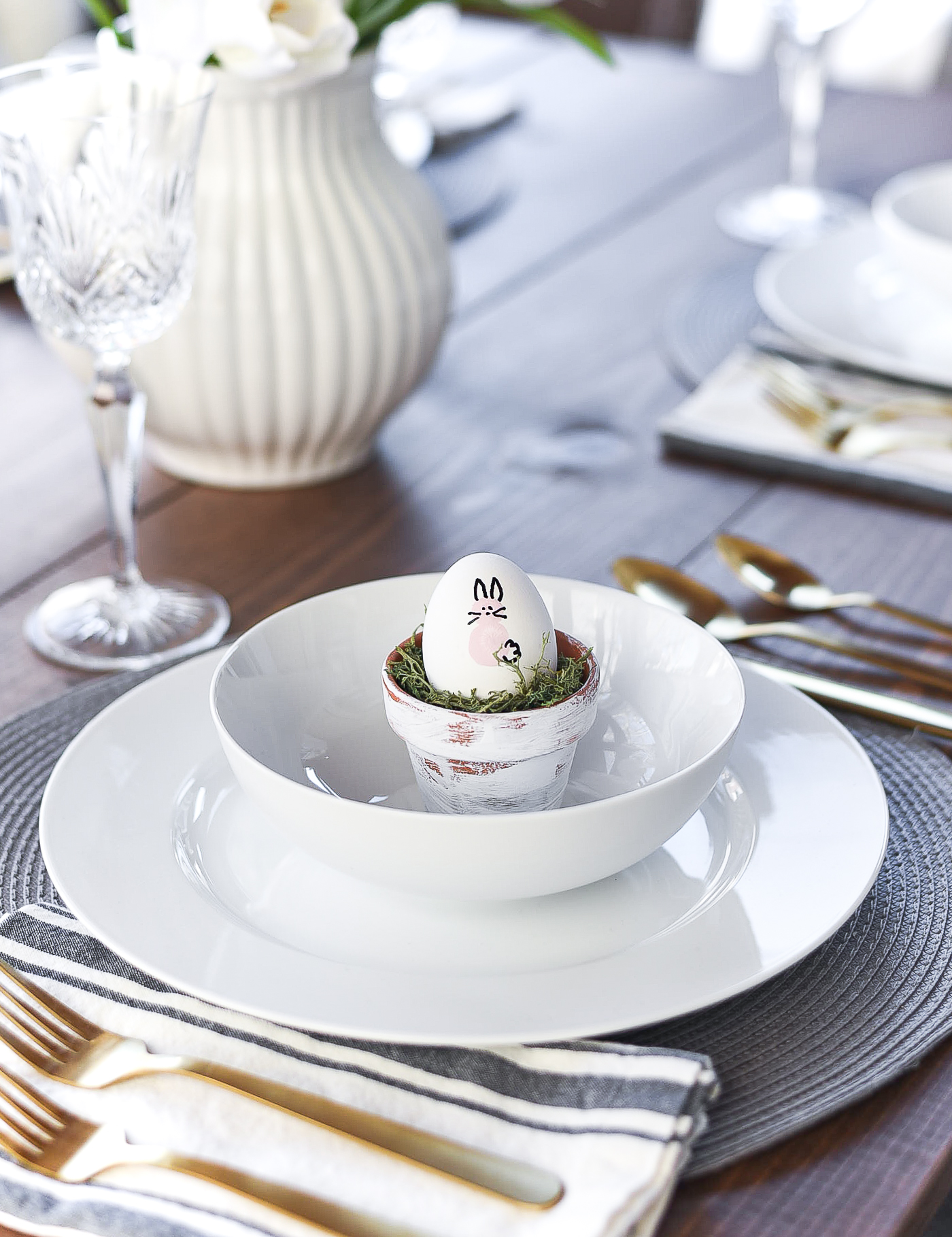 And you know the best part? I was able to stay-at-home and just use what I had …
Gray round placements that I bought at Target years ago (you can also find them here on Amazon). Check.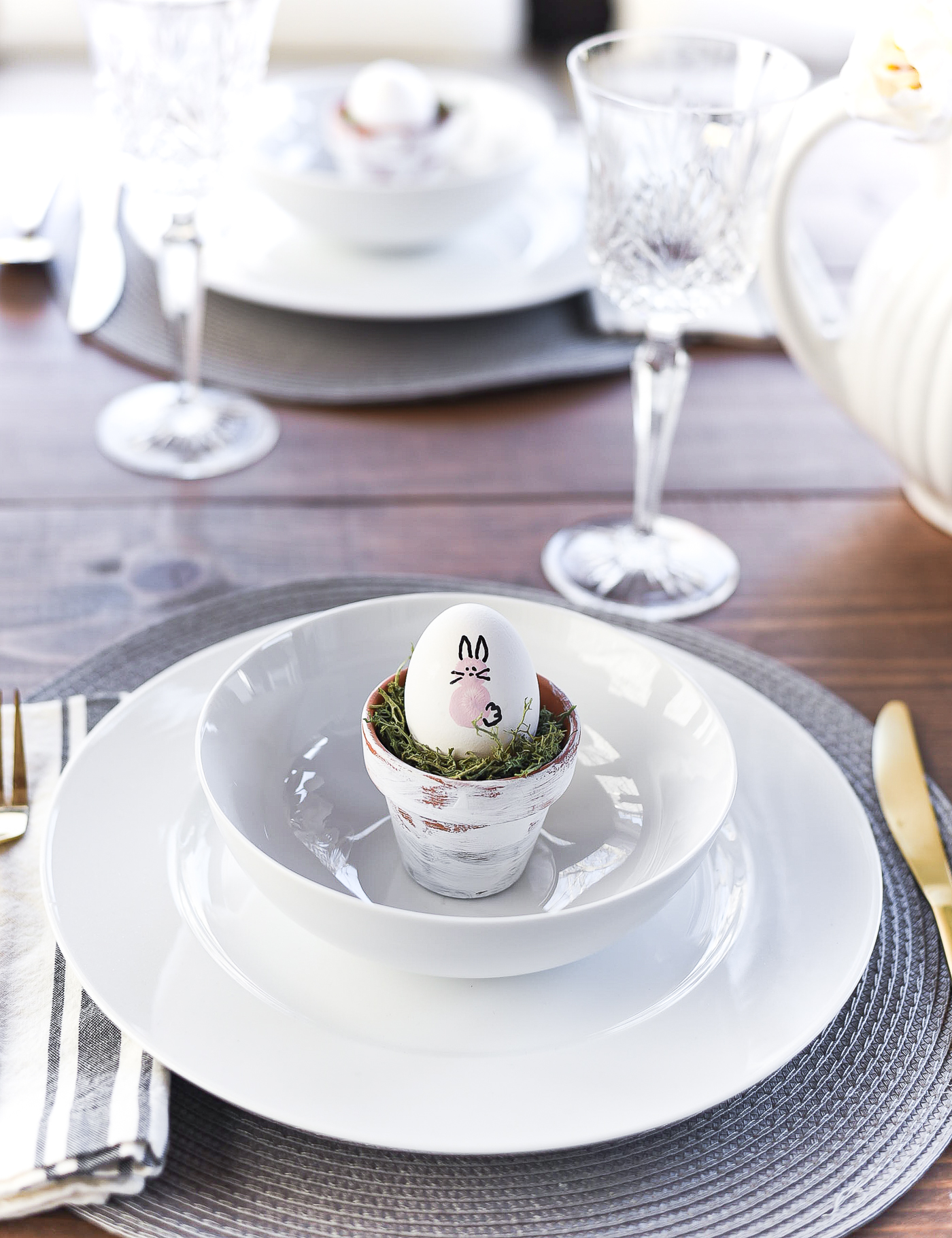 White plates and bowls I purchased at Pier One many, many moons ago. Check.
Gold flatware from Target. Check.
Gray and white striped farmhouse napkins I purchased on Amazon a few years back. Check.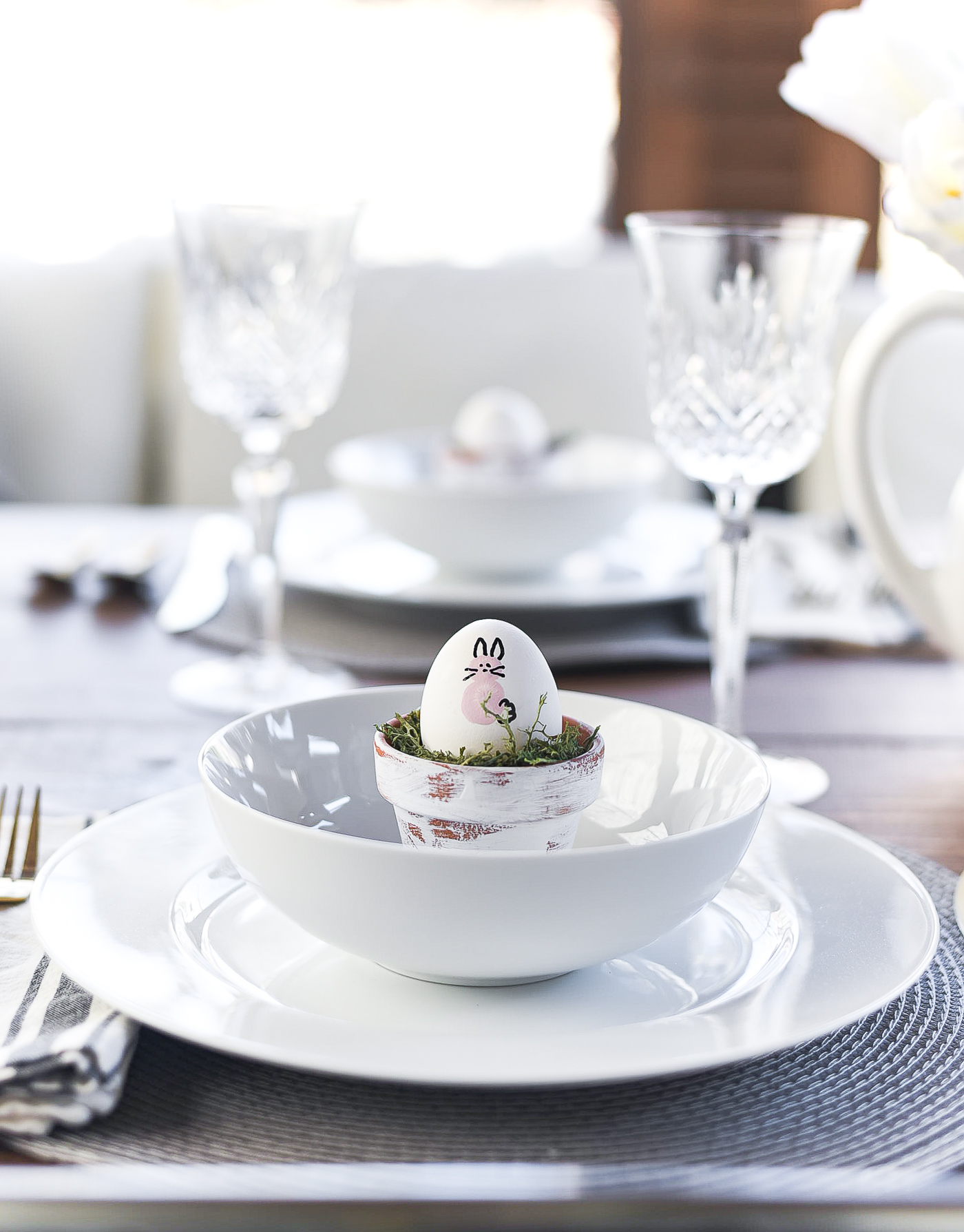 To finish it off, I added crystal glasses (from our wedding registry!) and plopped some faux white tulips in a porcelain pitcher.
Easy. Fun. Fresh …
and sunny! 🙂
Pin It!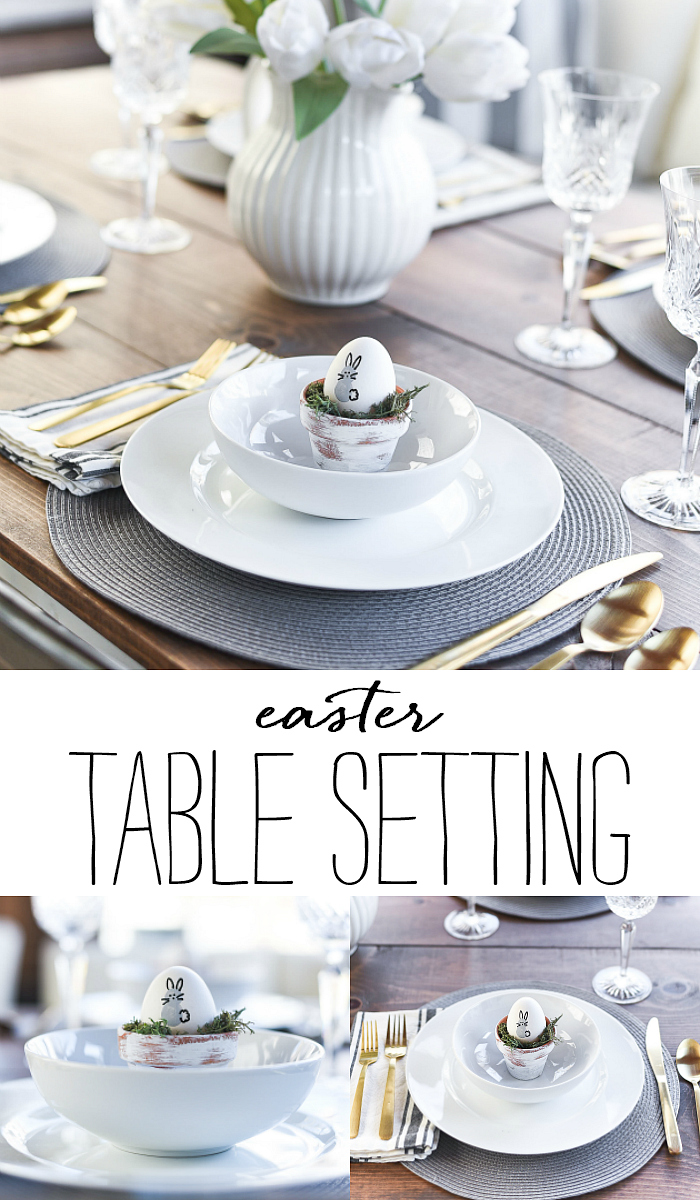 You Might Also Like: