Thumbprint Bunny Easter Eggs – Decorating Eggs with Paint.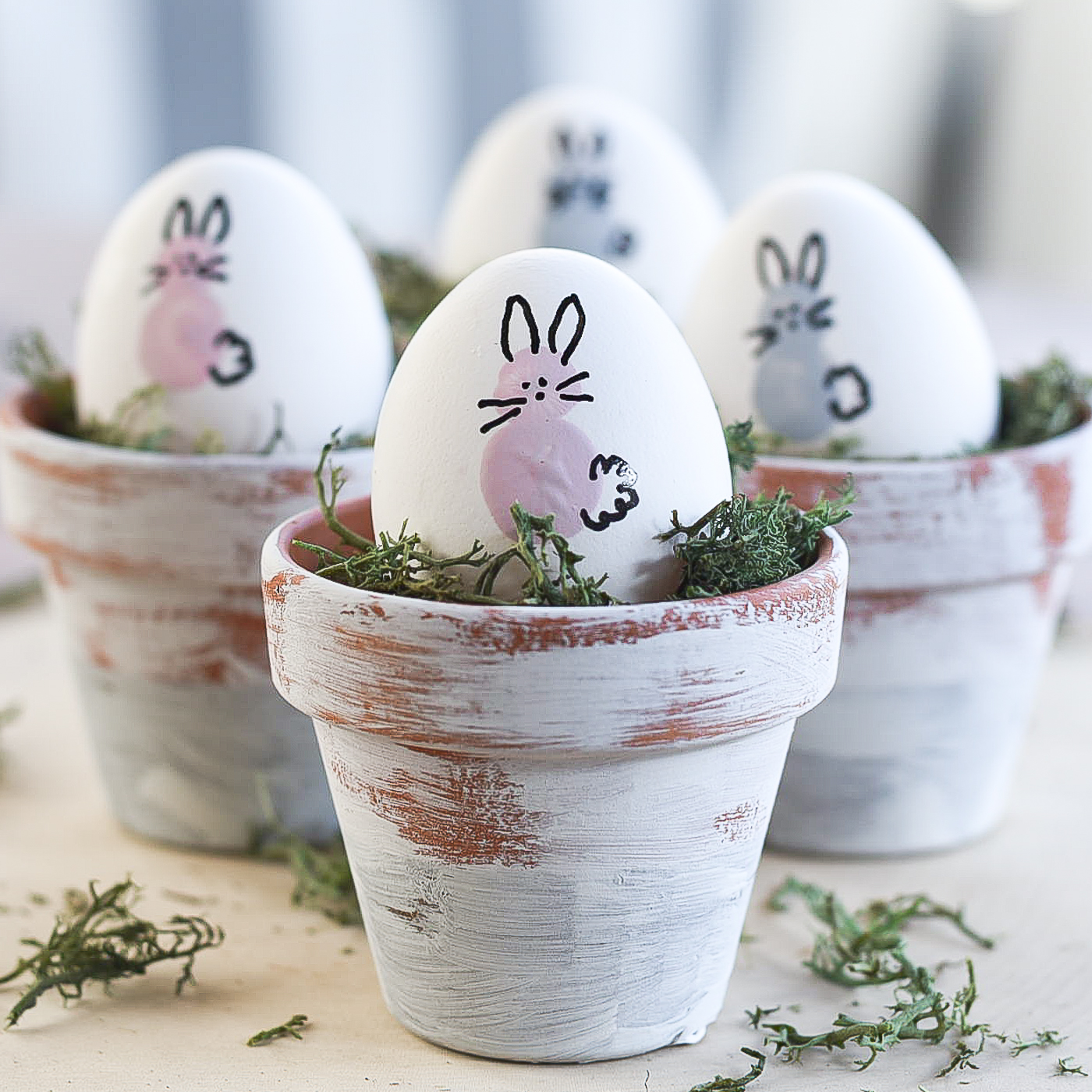 Growing up, it felt like … at a certain point in my life … I was the sole person in the house excited about the holidays. And decorating. And Easter egg dyeing.
I chalk it up to being the youngest of four.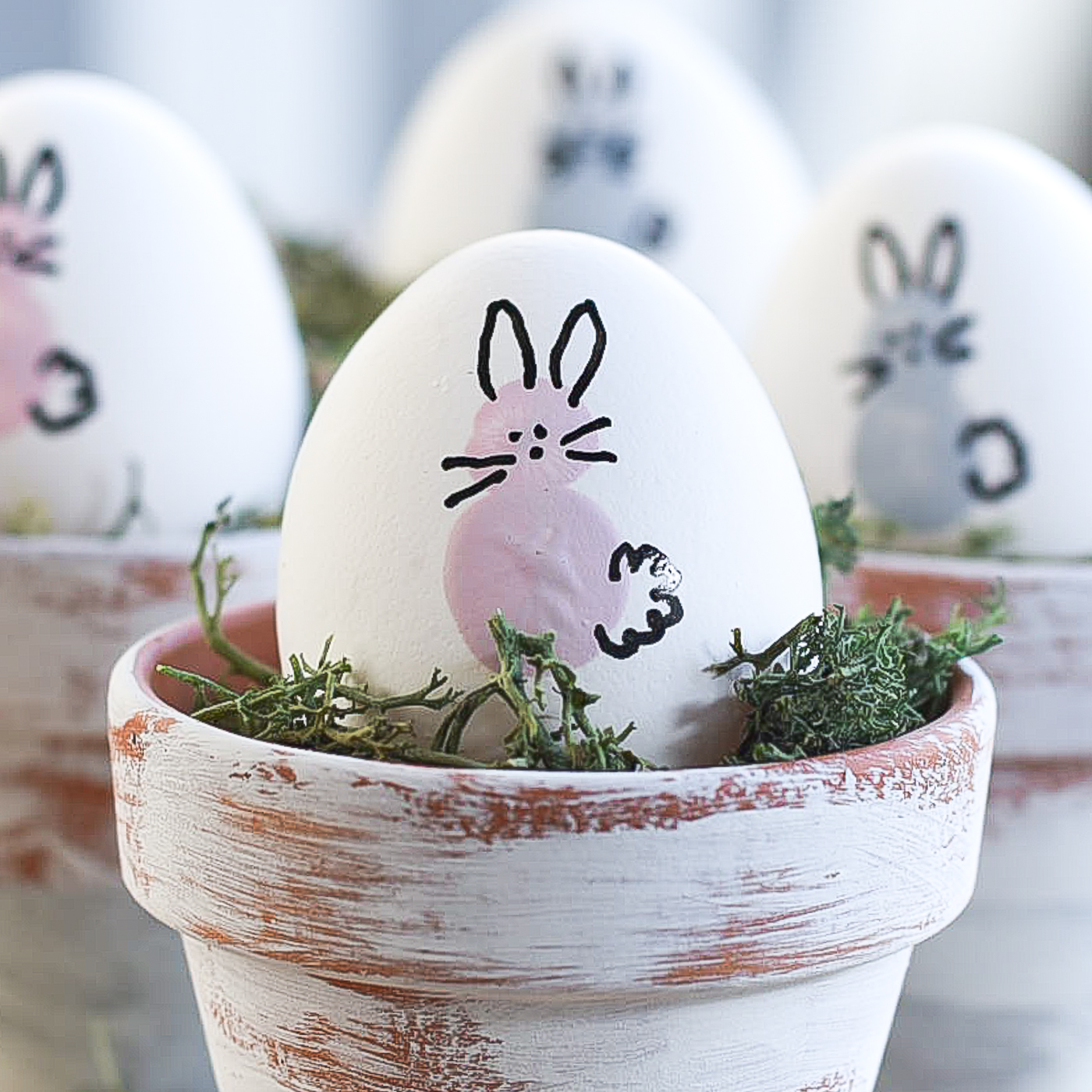 And it felt like a quick transition from four kids decorating the Christmas tree or dyeing Easter eggs at the kitchen table …
to two …
and then one.
Me.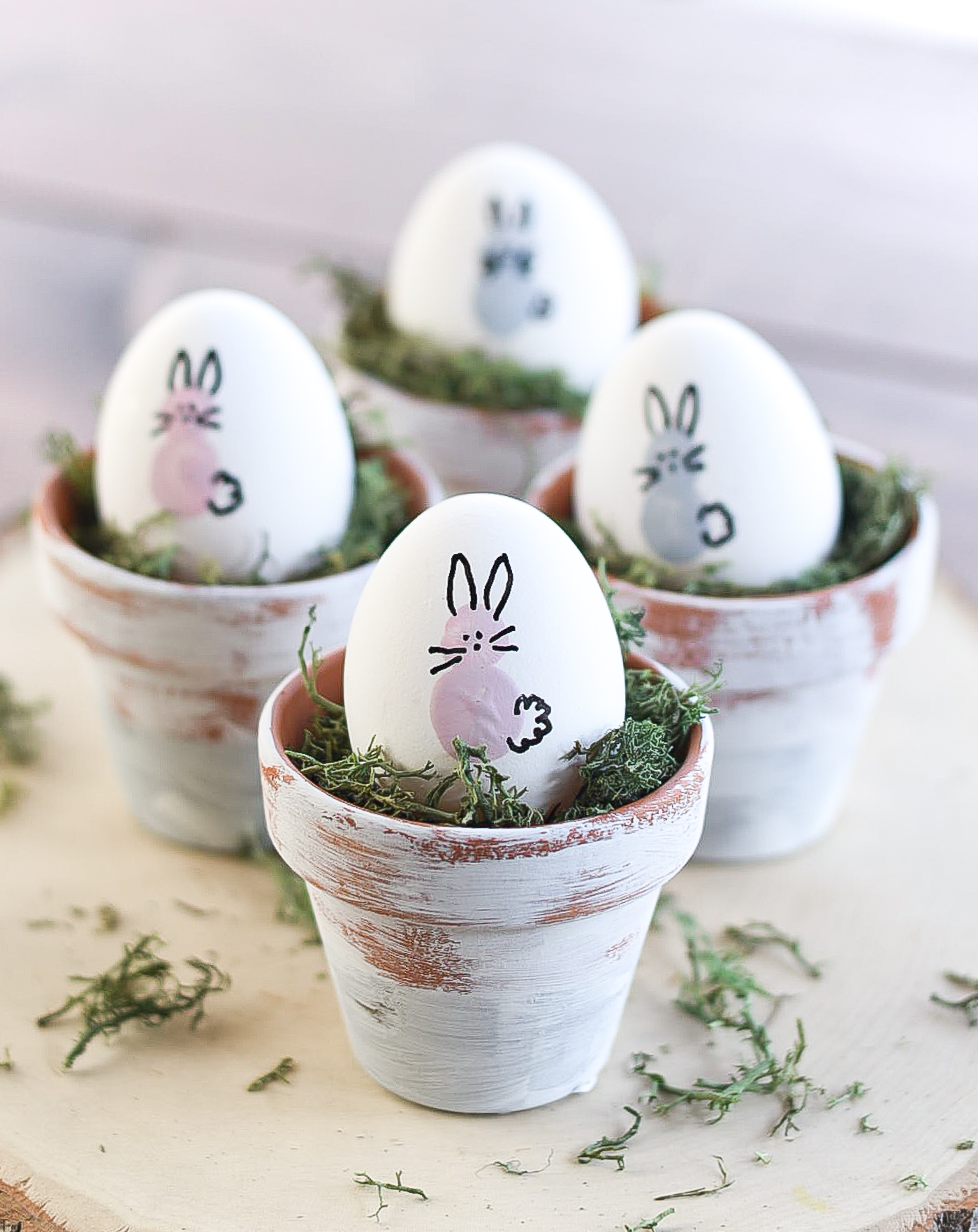 By my junior year in high school, if I didn't hang ornaments on the Christmas tree it would have stood naked in the picture window in the dining room.
Just lights (dad always did those) and faux pine needles.
Similarly, decorating Easter eggs became lesser and lesser of a family activity …
and more of a me activity.
Granted, I initiated some of these traditions.
And granted, once we stopped with the whole searching for the eggs thing, interest in dyeing them dropped off considerably!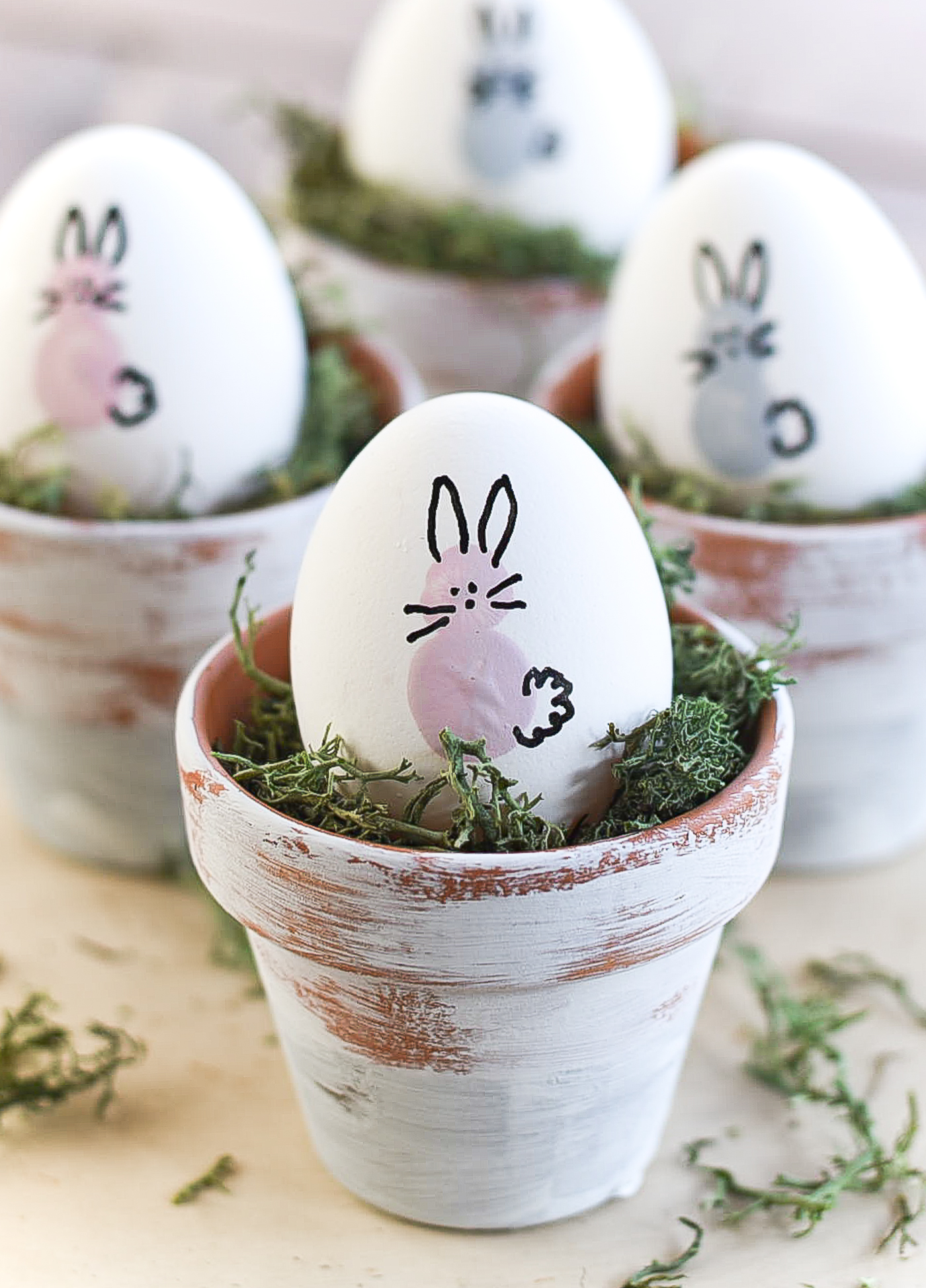 But here I am. At 56-years-old. And still initiating the holiday-and-Easter-egg-decorating.
And doing it alone. 🙂
How To Make Thumbprint Bunny Easter Eggs
Materials*
Eggs
FolkArt Acrylic Paint in Ballet Pink
Gray Paint (or White & Black Paint to make gray)
Extra Fine Tipped Black Paint Pen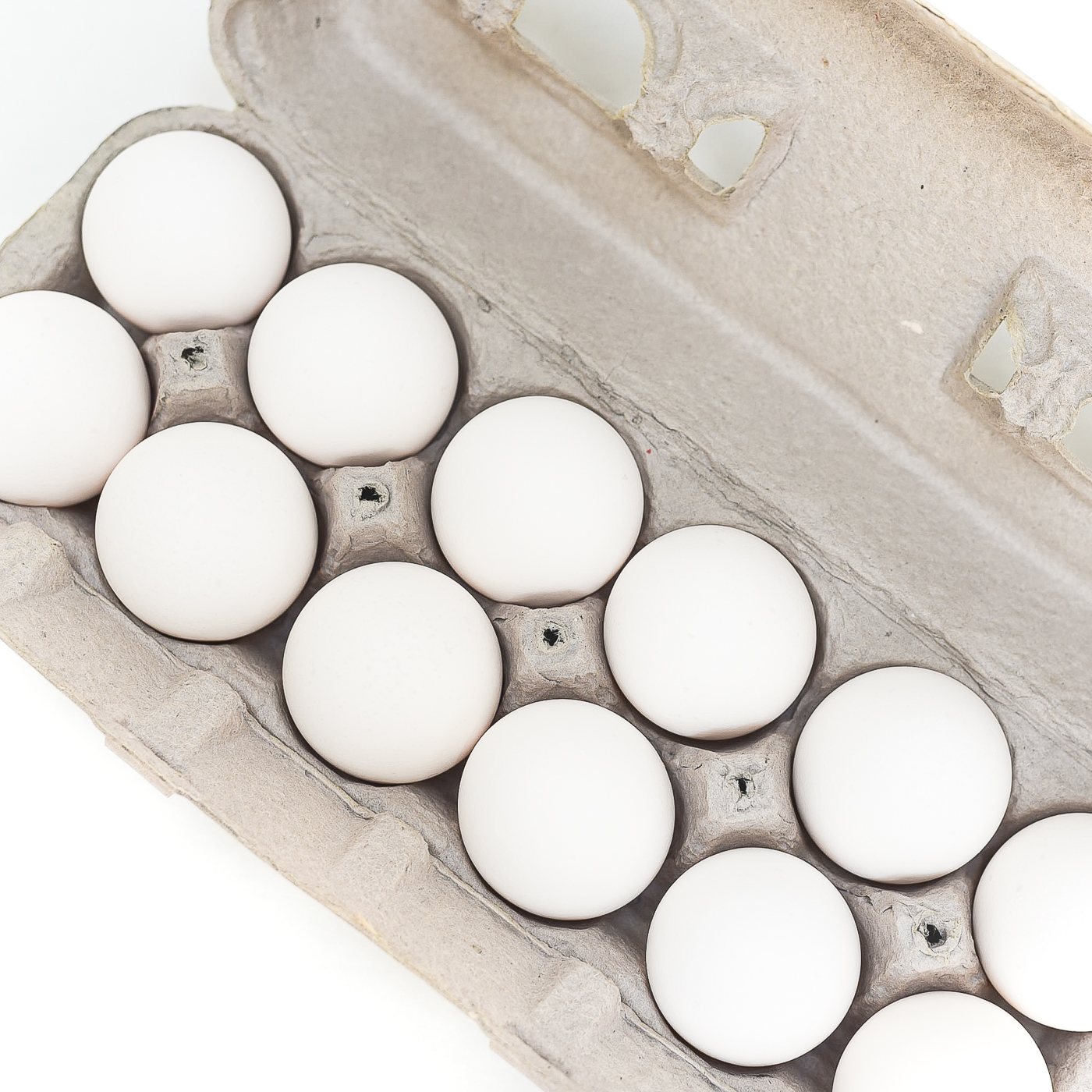 Start with white eggs.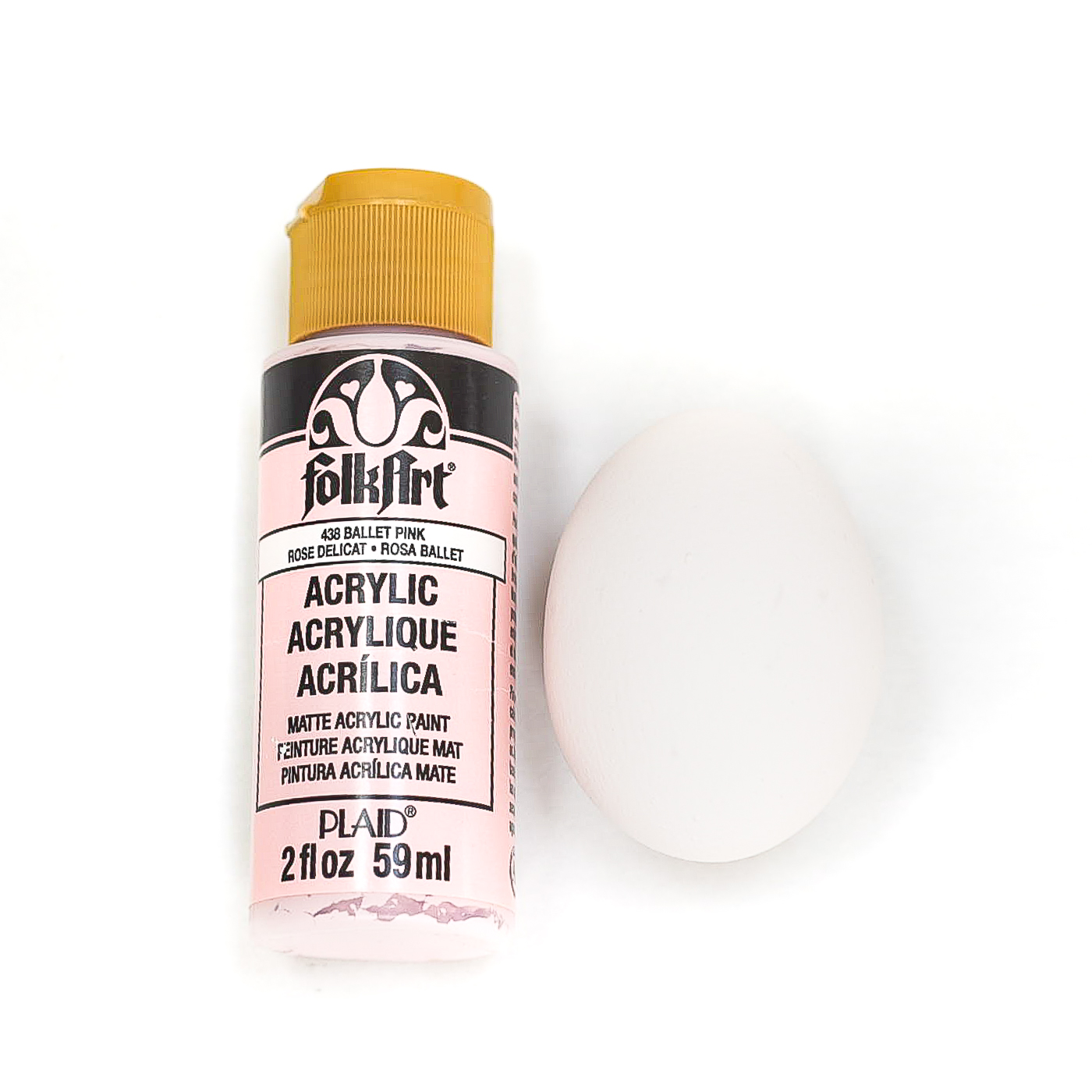 I used a soft pink (FolkArt Ballet Pink). You can use any color you want!
I also made gray bunnies by mixing together some black & white. I'm just using what I have. Now is not the time to be wandering around the craft store!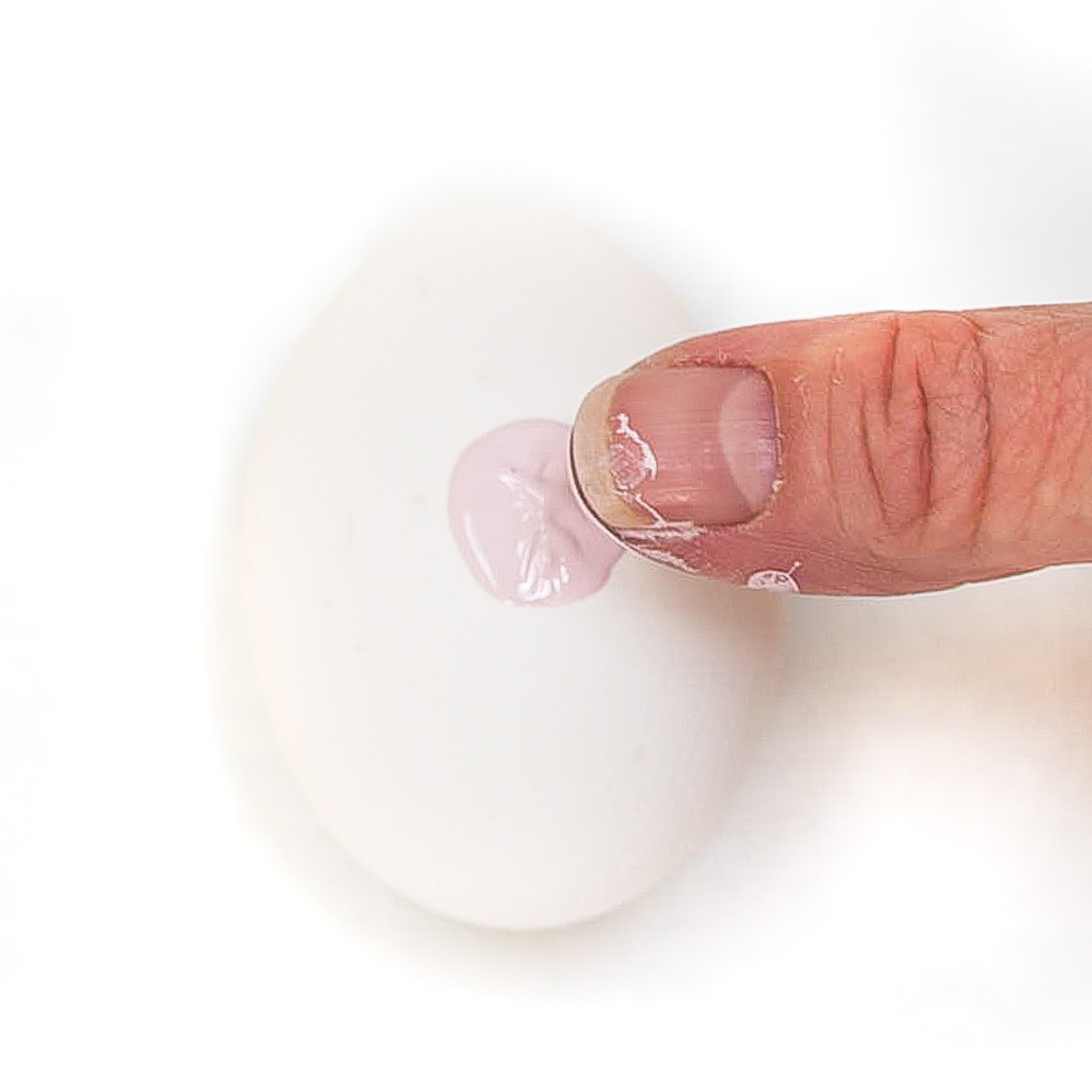 I squirted some paint onto a paper plate, stuck my thumb in the paint and then stuck my thumb on the egg. This makes the bunny's body.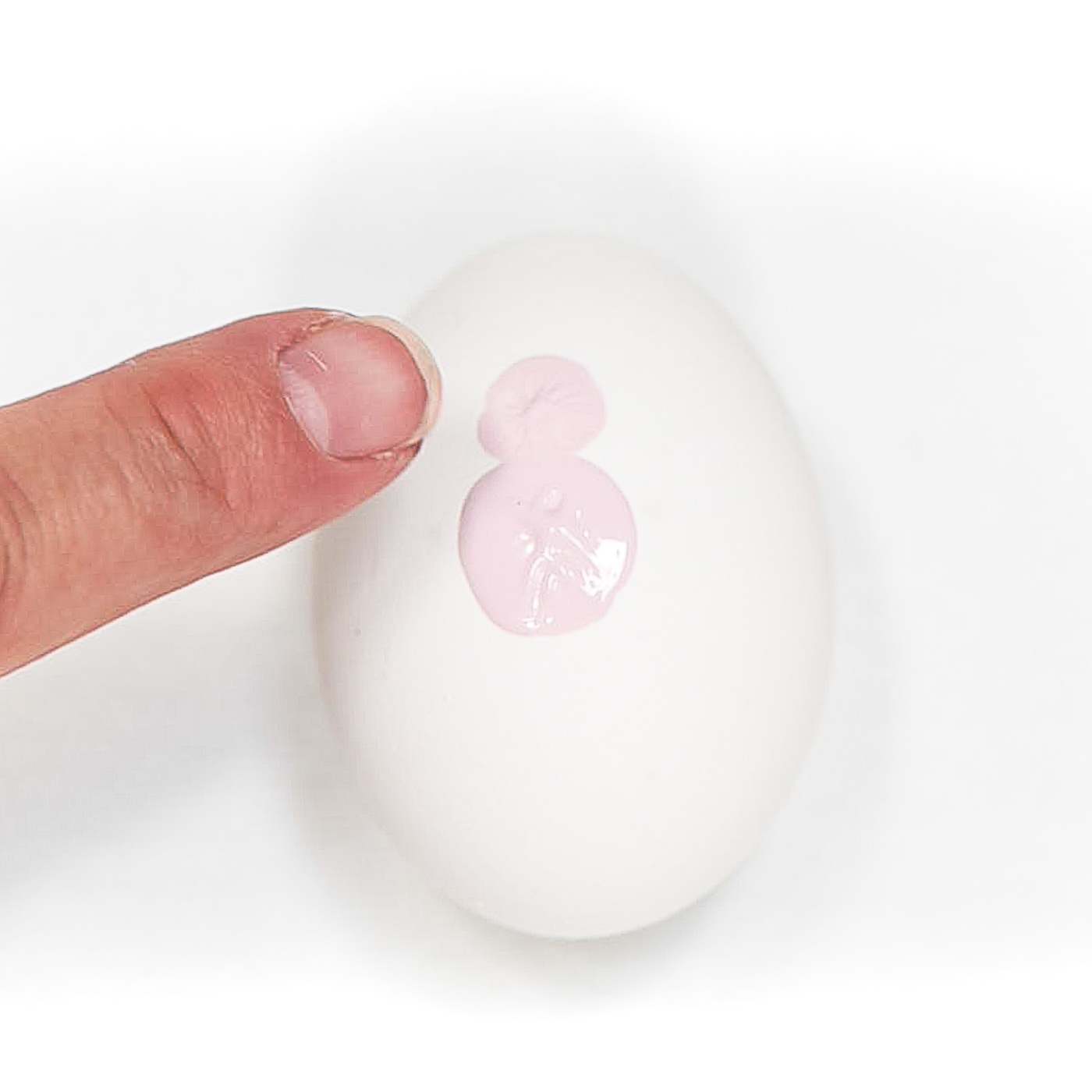 For the bunny's head, I used my pointer finger.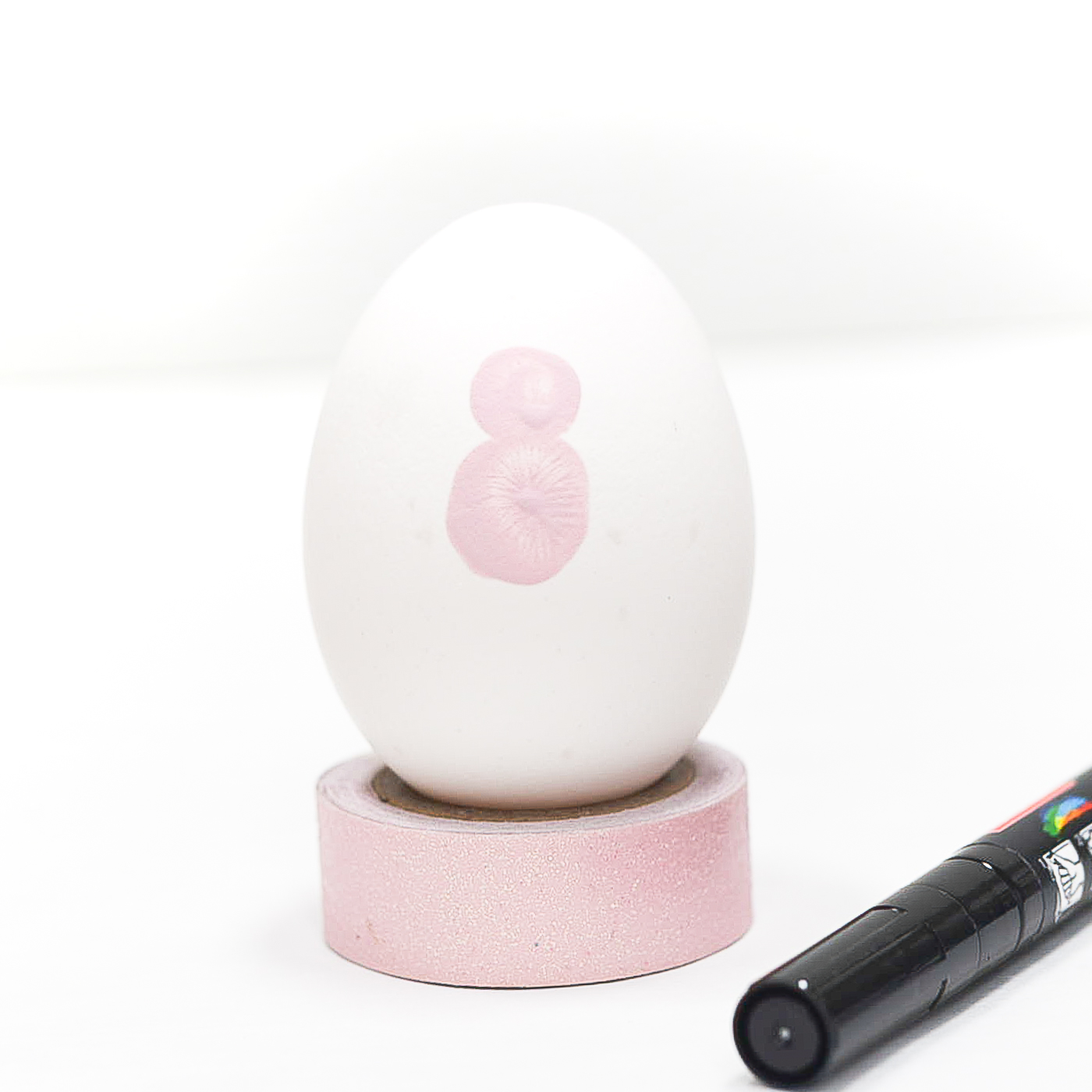 I let dry overnight before proceeding with the next step.
I used a washi tape roll to set my egg in. It's the perfect size!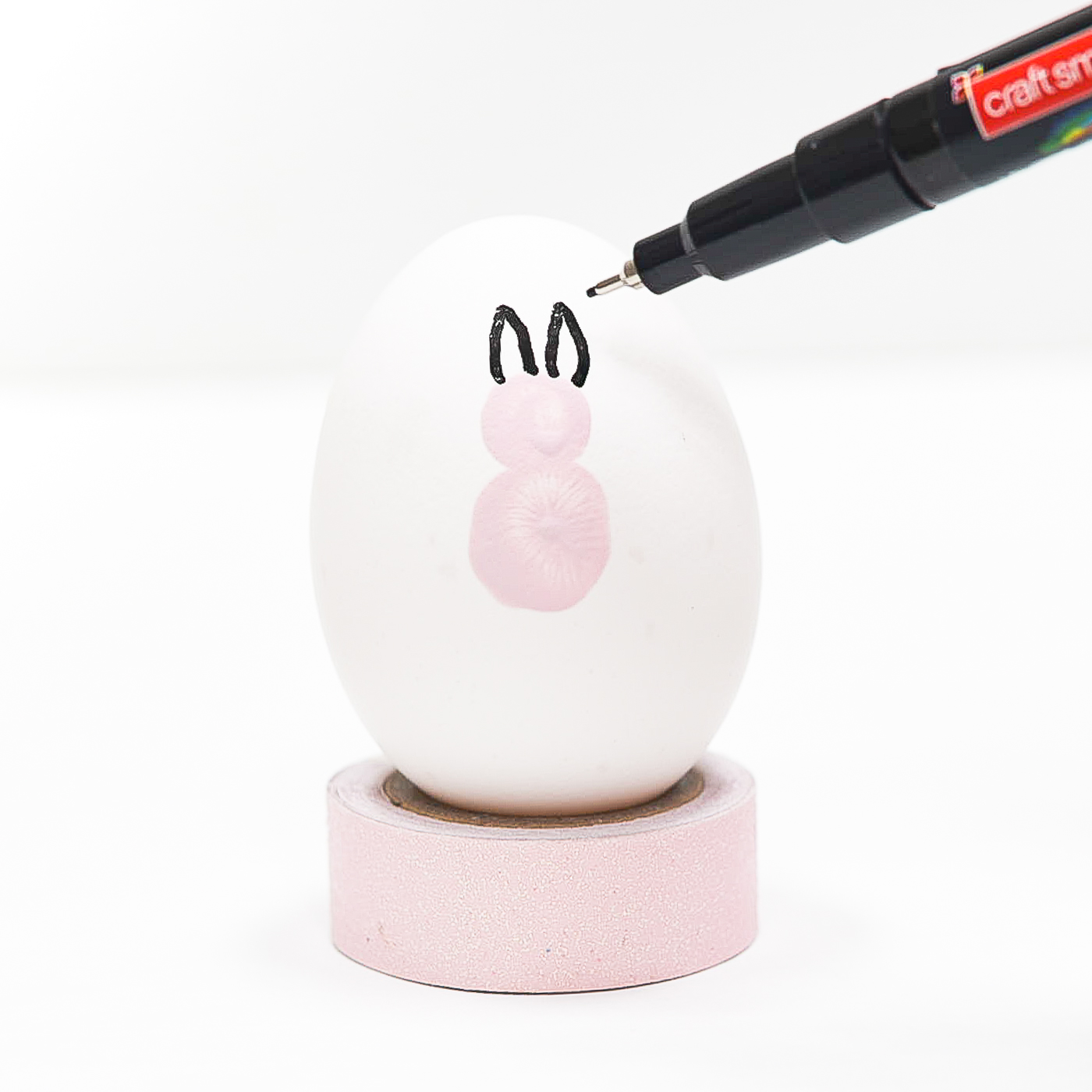 Using an extra fine tip black paint pen (or marker), I drew on ears …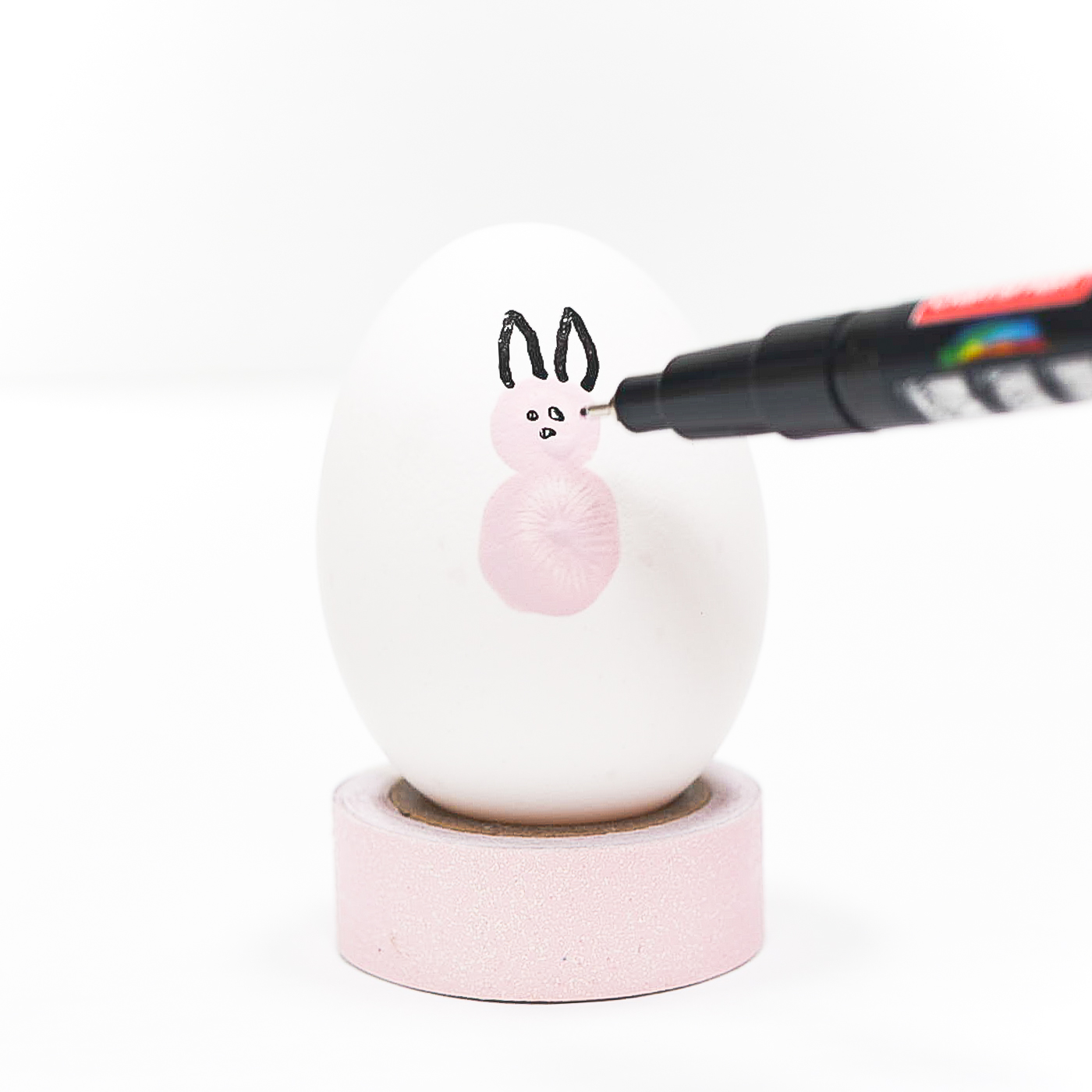 eyes and nose …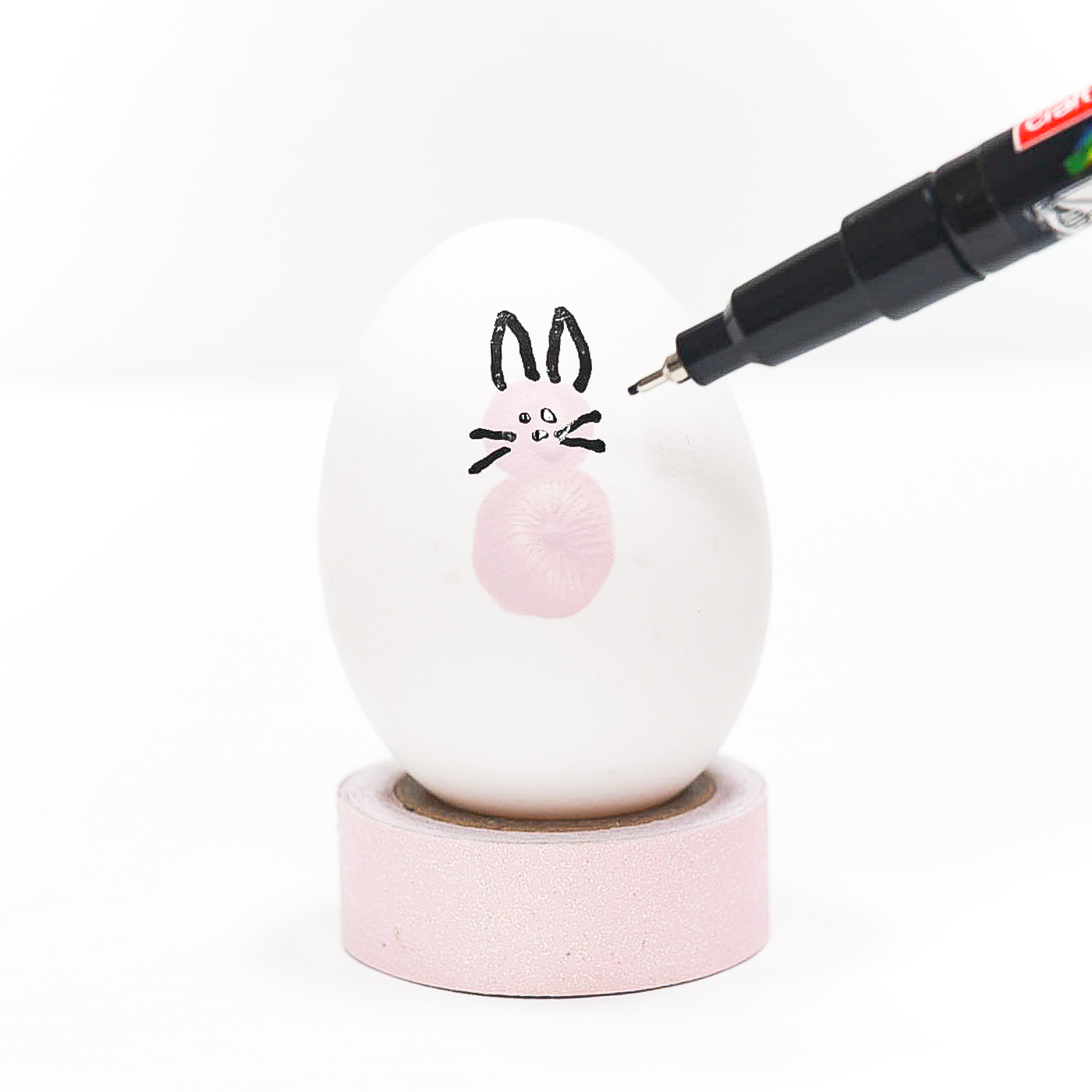 whiskers …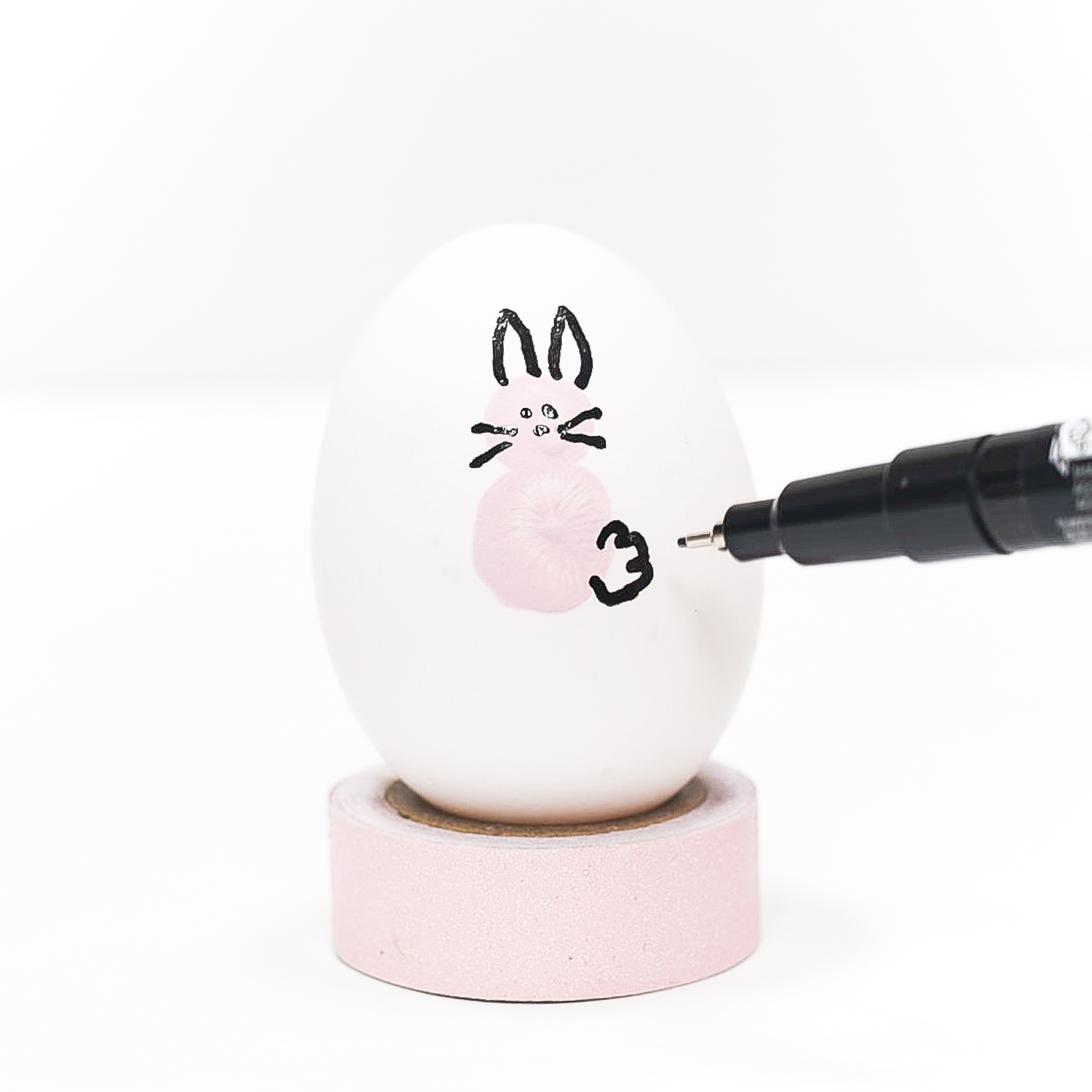 and a fluffy bunny tail.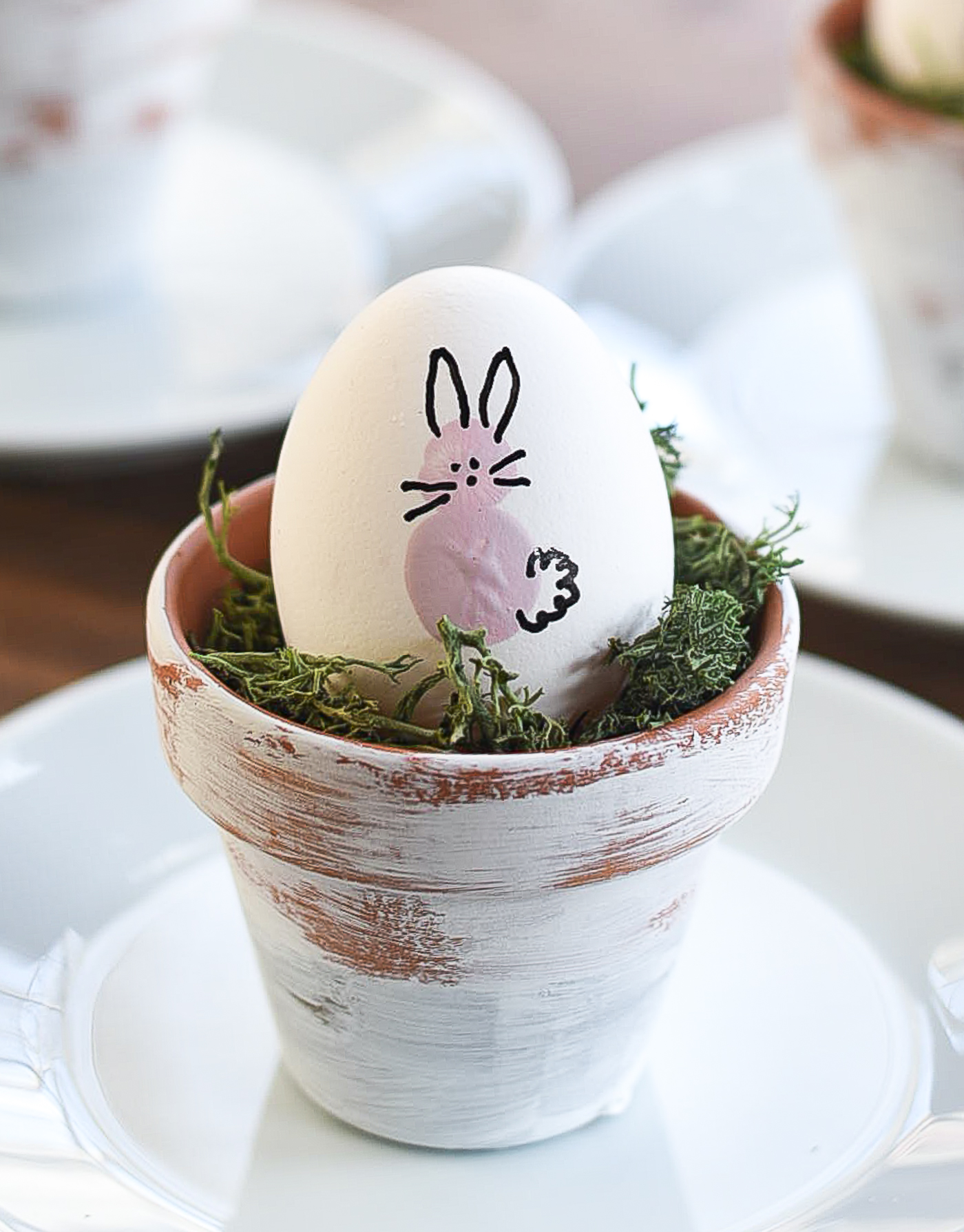 Fun. Easy. Cute.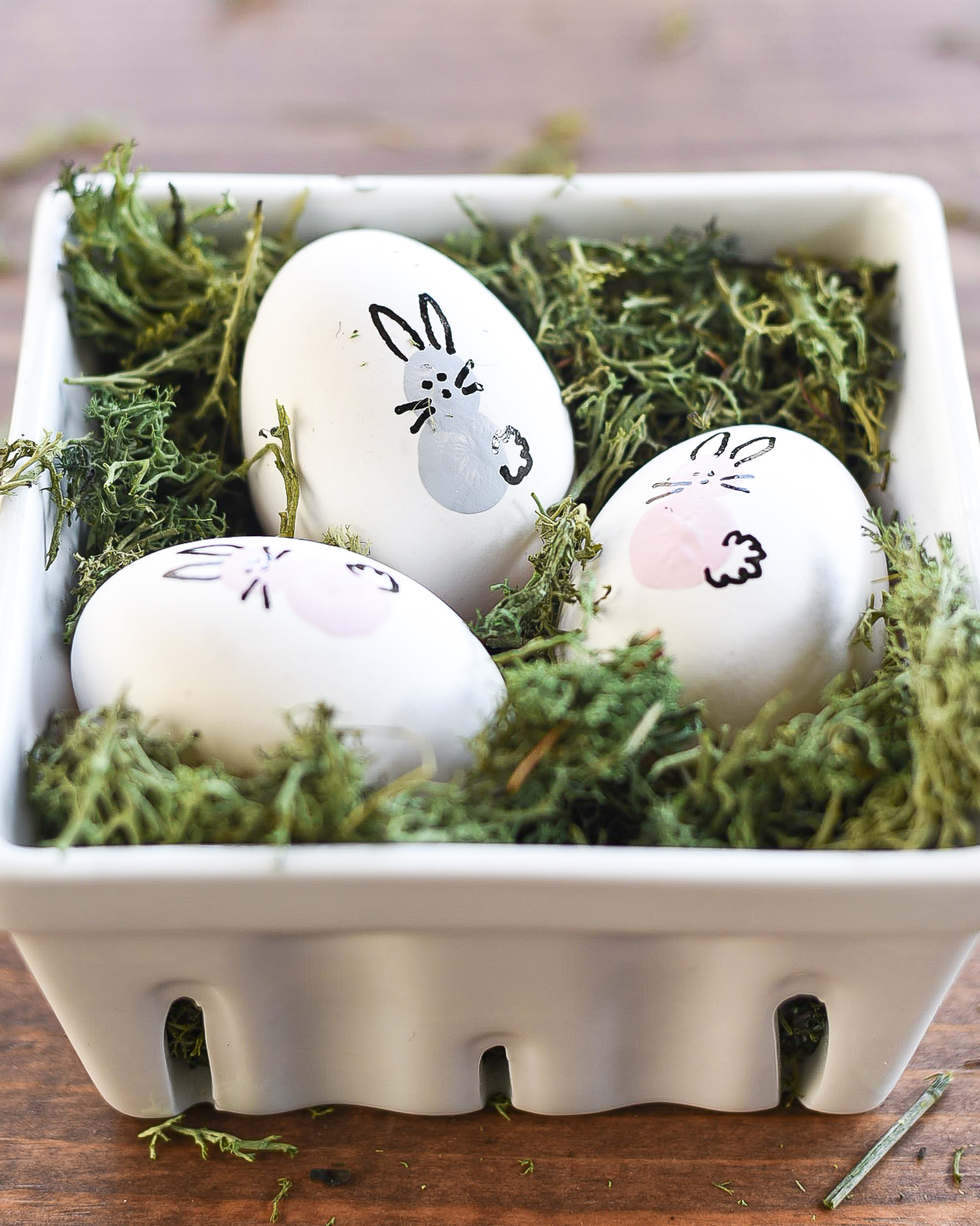 And, quite honestly, I fully enjoyed making these on my own!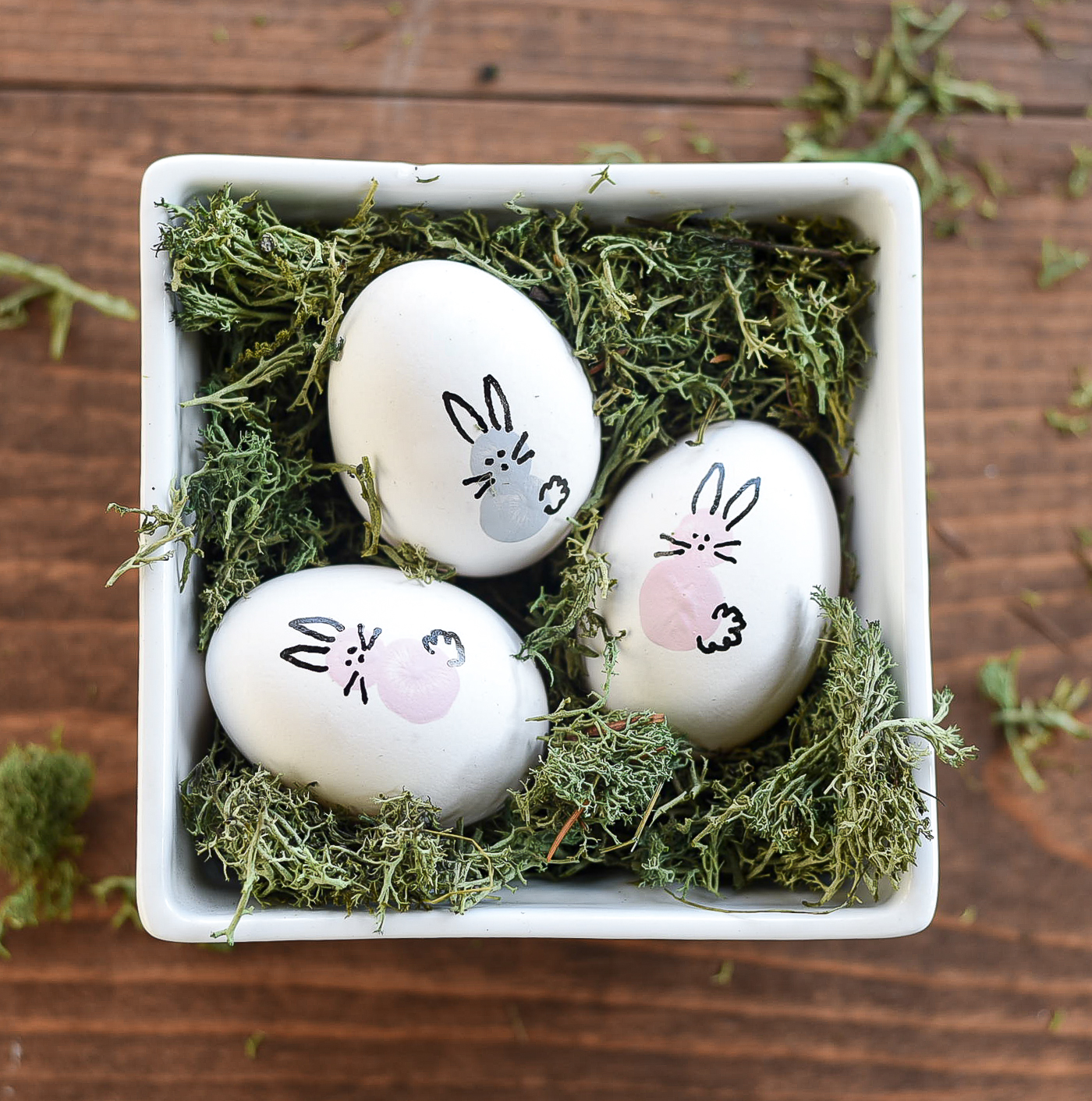 I also made a thumbprint chick, for the fun of it.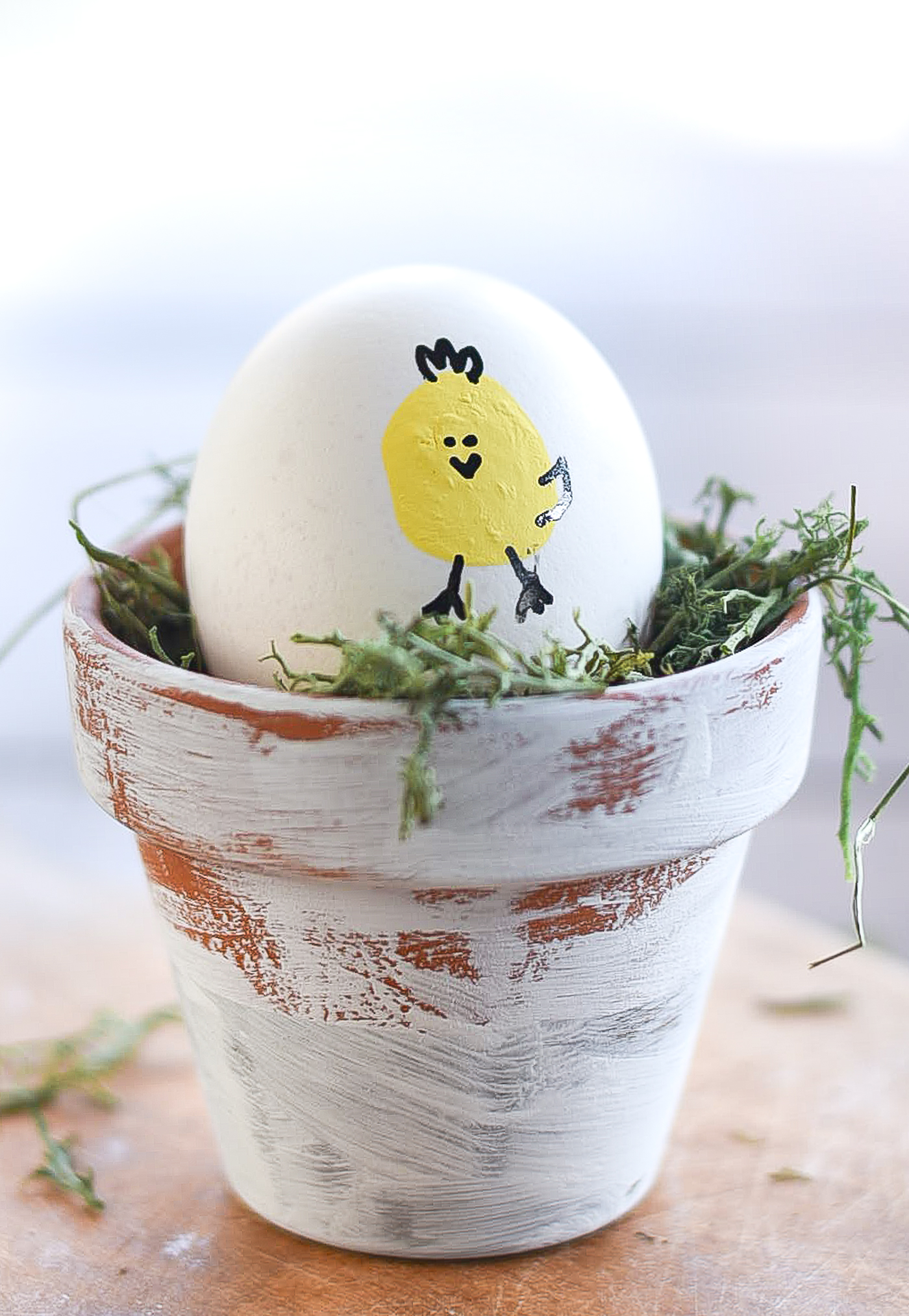 Which, by the way, cracked up my son.
Get it? Cracked up. Cracked eggs?
I think I'm going stir crazy! 🙂
Pin It!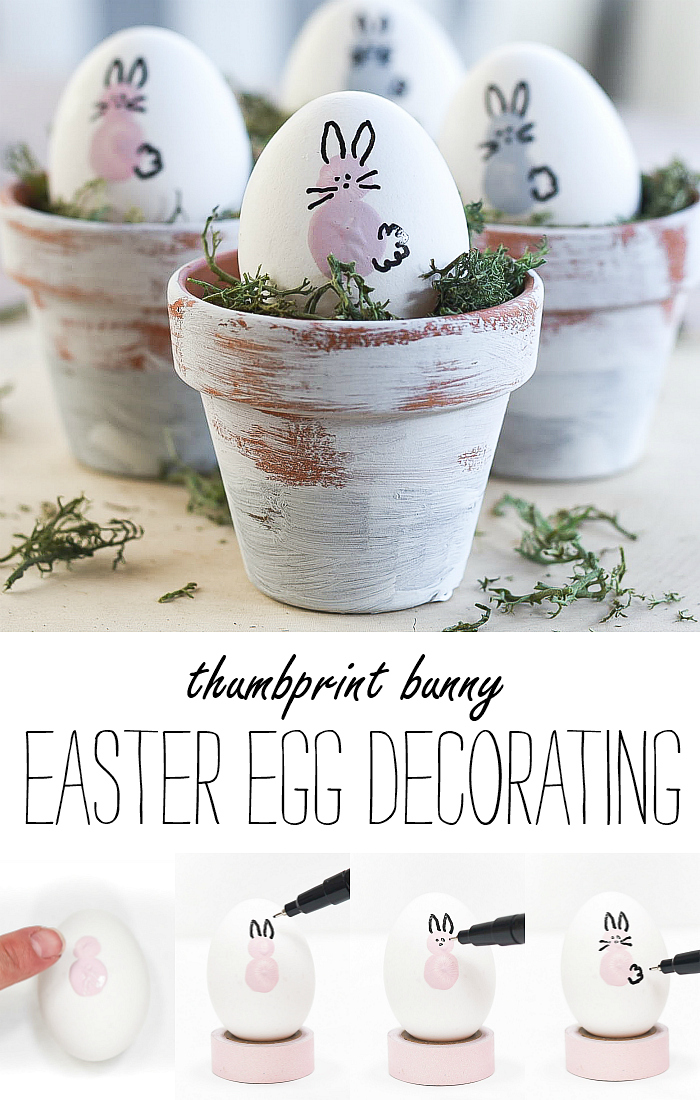 You Might Also Like: