Easter Egg Decorating with Paint Pen – Brown Organic Egg Decorating Idea for Neutral Easter Decor.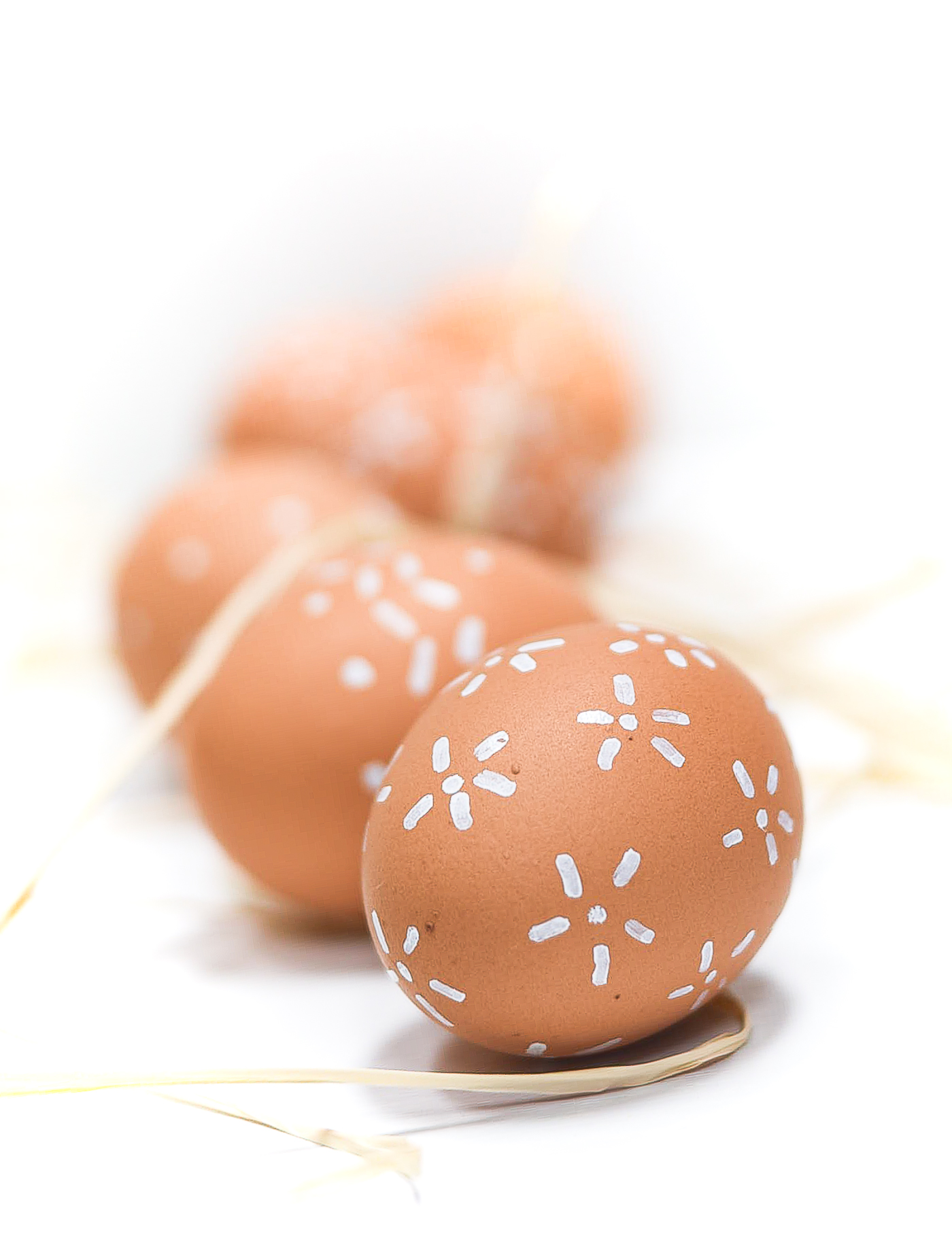 Silly me …
I thought this project would be easy.
As in peasy easy.
It wasn't. Not even a little bit. But I take full blame for assuming this would be easy. And peasy …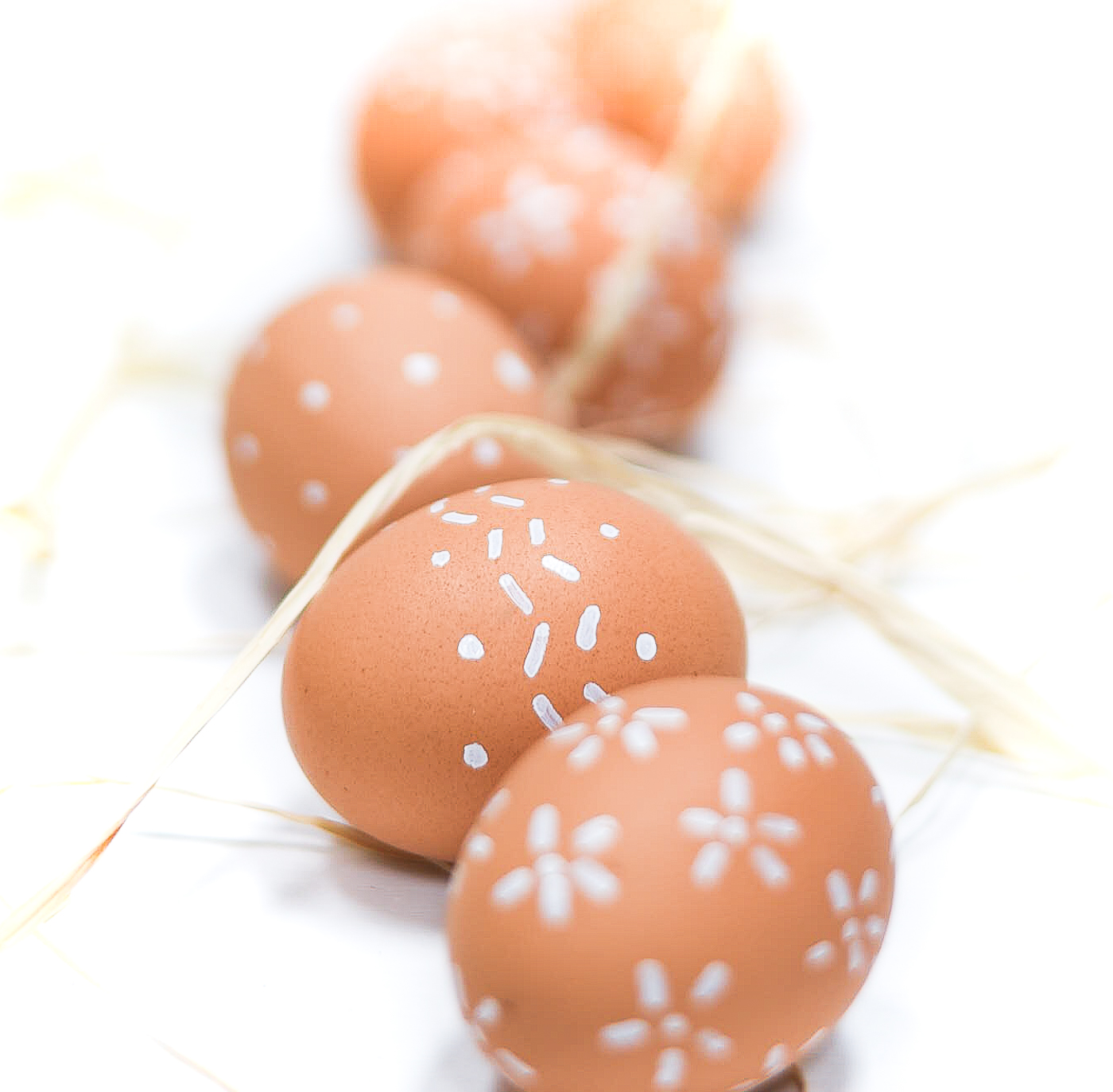 Problem #1: Eggs don't have a flat size. They roll. And roll. And roll.
You get the idea.
I didn't break one (though I was close to breaking three at least three different times during the course of this project. ;))
But when you try to use a paint pen on an egg, it's hard to find a way for it to dry. Because eventually it will roll. And roll. And roll.
Which leads me to Problem #2 …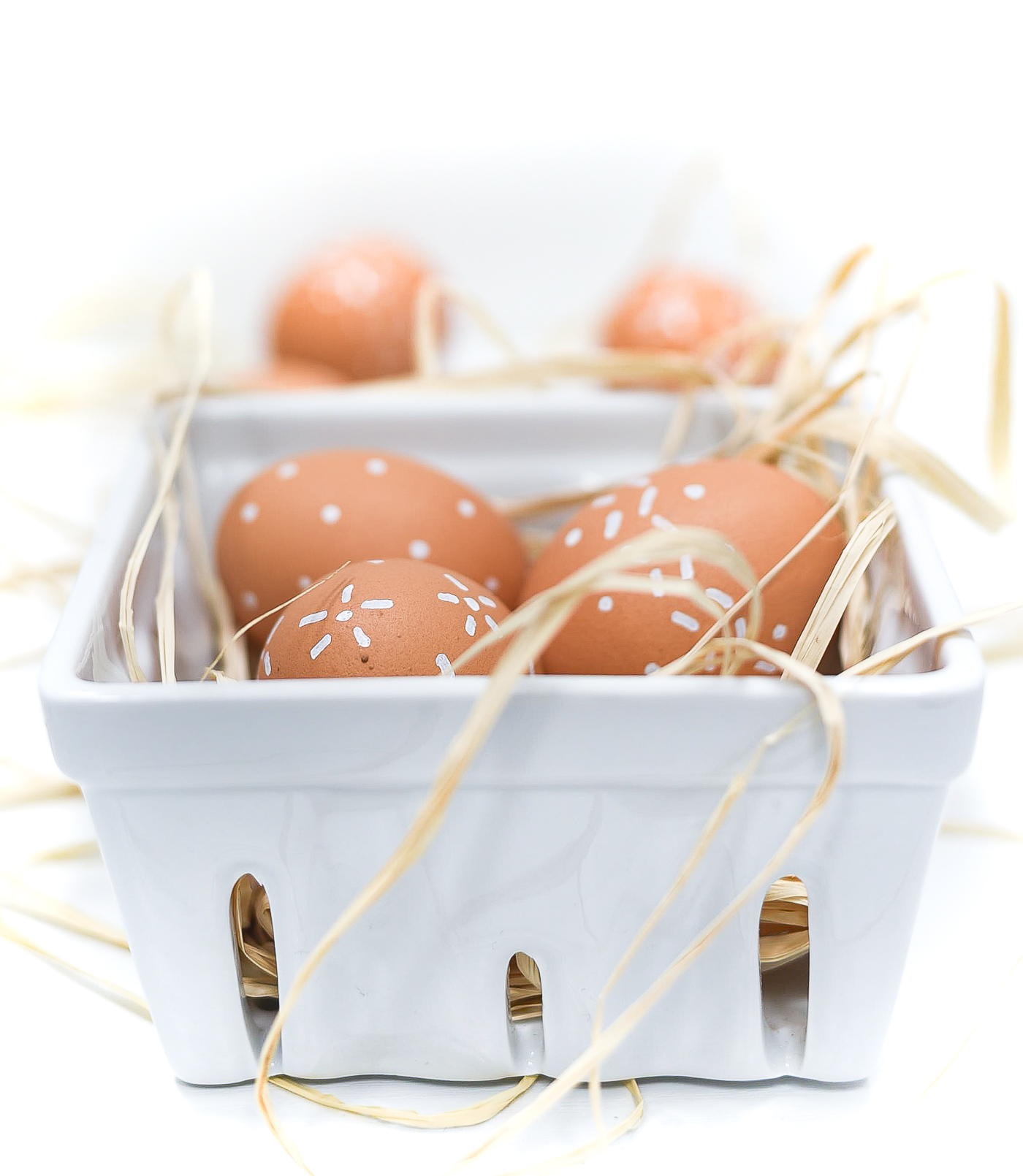 Problem #2: Working with paint pens on eggs can be messy. Especially when you're working with a round surface ….
that rolls!
And you may find yourself with paint pen painted finger tips. And eggs with smudged paint.
Problem #3: Paint doesn't dry quickly when refrigerated. Something about the cold and drying times.
The same principle that make it okay for me to store wet-with-latex-paint brushes in plastic bags in the fridge for use the next day.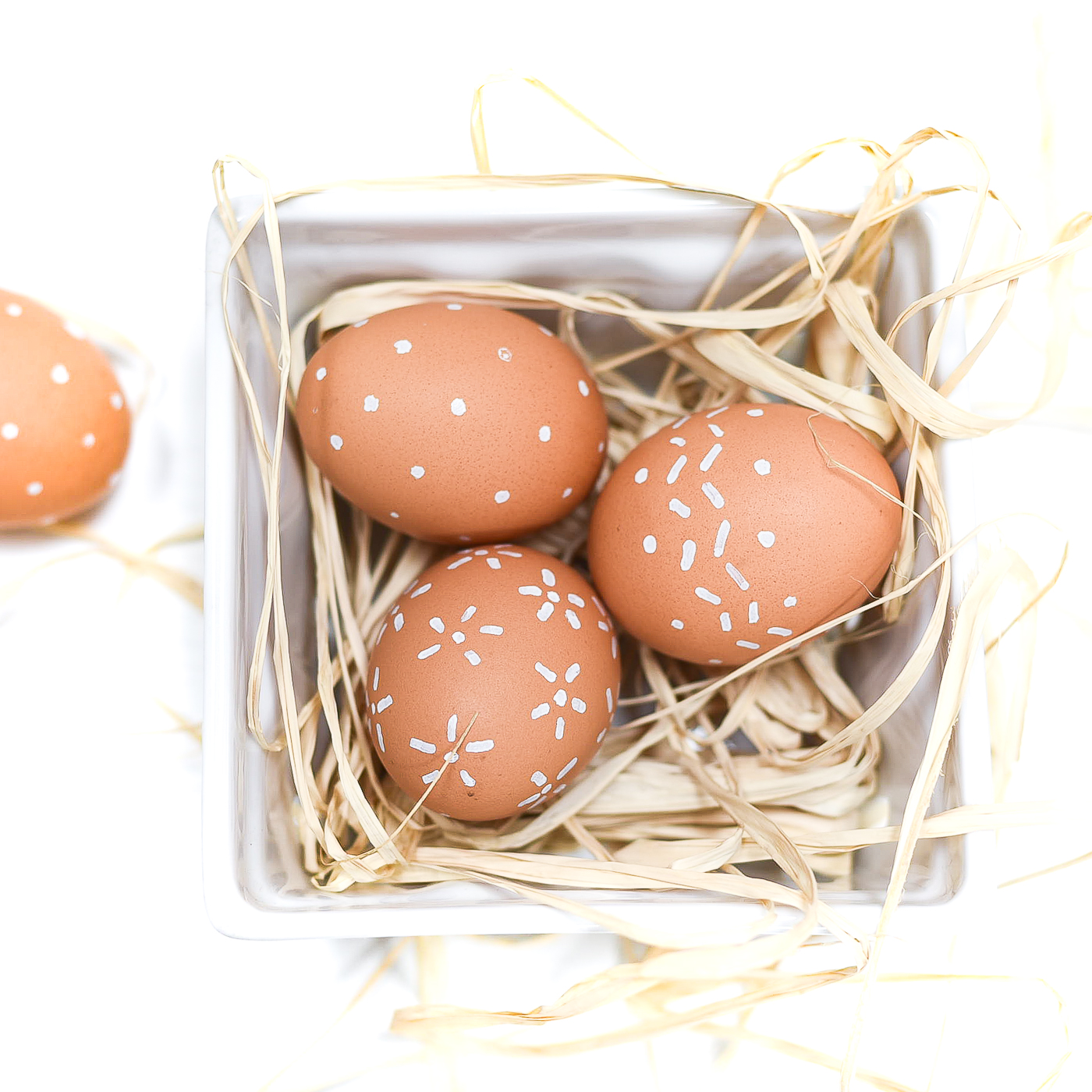 Problem #4: Turns out, I don't have the steadiest of hands for a project that could really use a steady hand.
The solution was to simplify my design ideas as much as possible.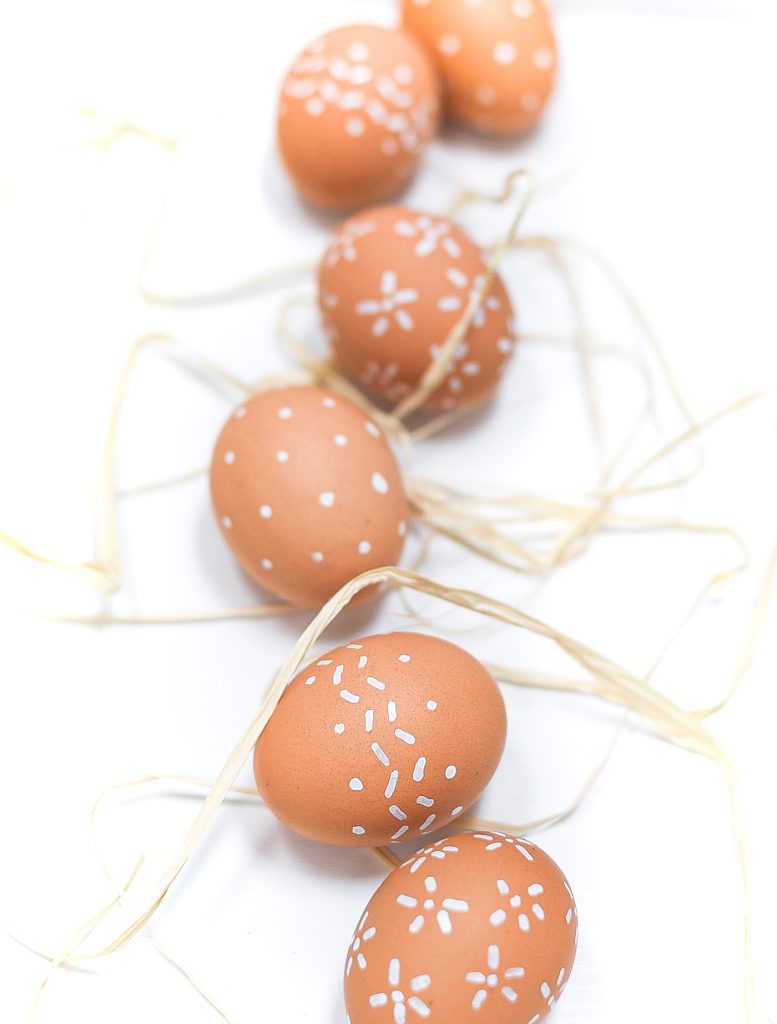 Problem #5: I started this project without thinking it through. I just jumped on in (thinking it was the peasy kind of easy) and failed miserably on my first … and second ... attempts.
So I've done the (literal) dirty work for you. And am sharing my pearls of not-so-easy-peasy wisdom with you today in this Easter egg decorating with paint pen tutorial.
How To Make Neutral Easter Eggs with Paint Pens & Organic Eggs
Materials: Organic Eggs & White Acrylic Paint Paint Pen (Medium Tip)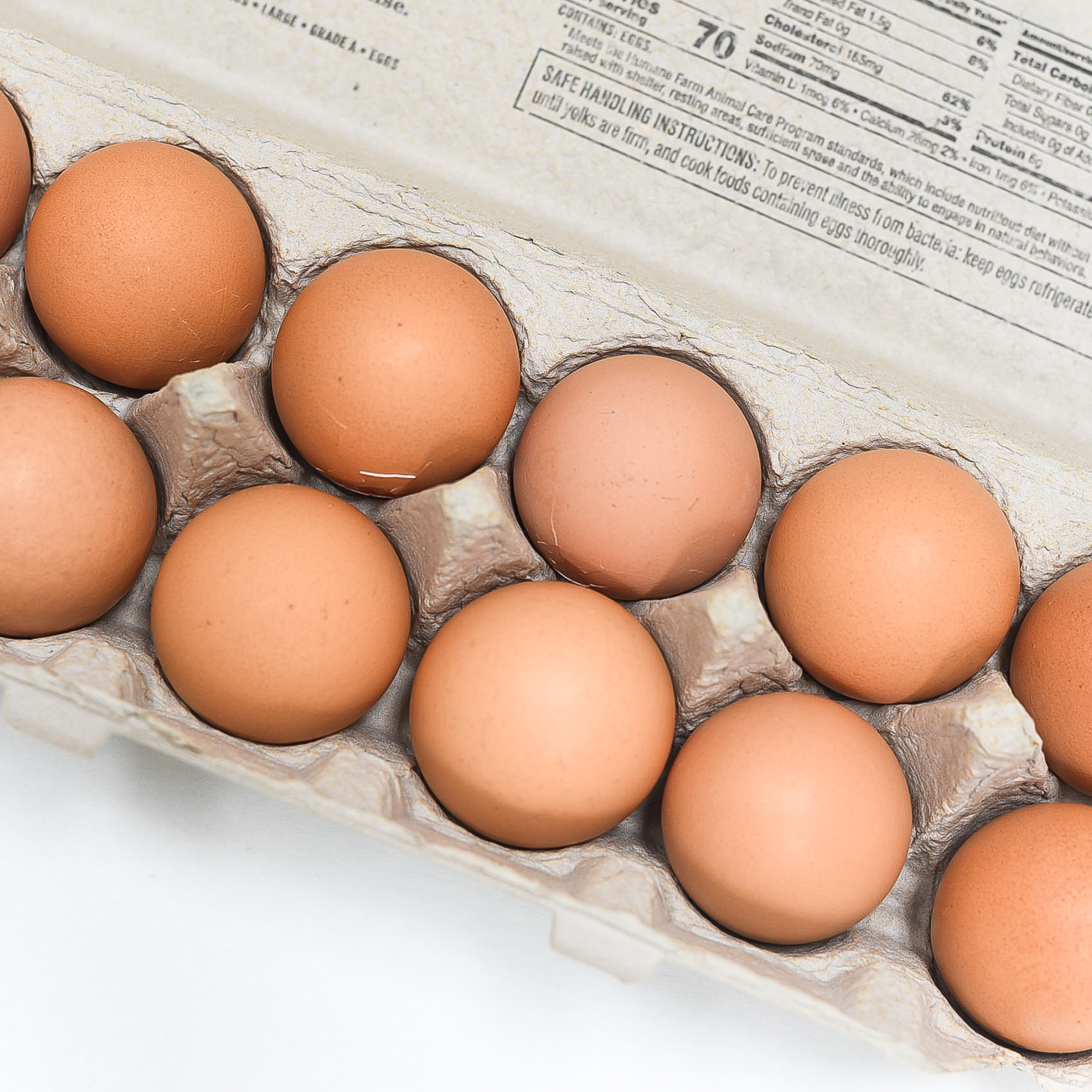 Start with organic, brown eggs. But be much smarter than I and check to make sure none are cracked.
In my defense, during this pandemic I was so excited to see eggs at the grocery store that I hastily grabbed a carton before they disappeared again!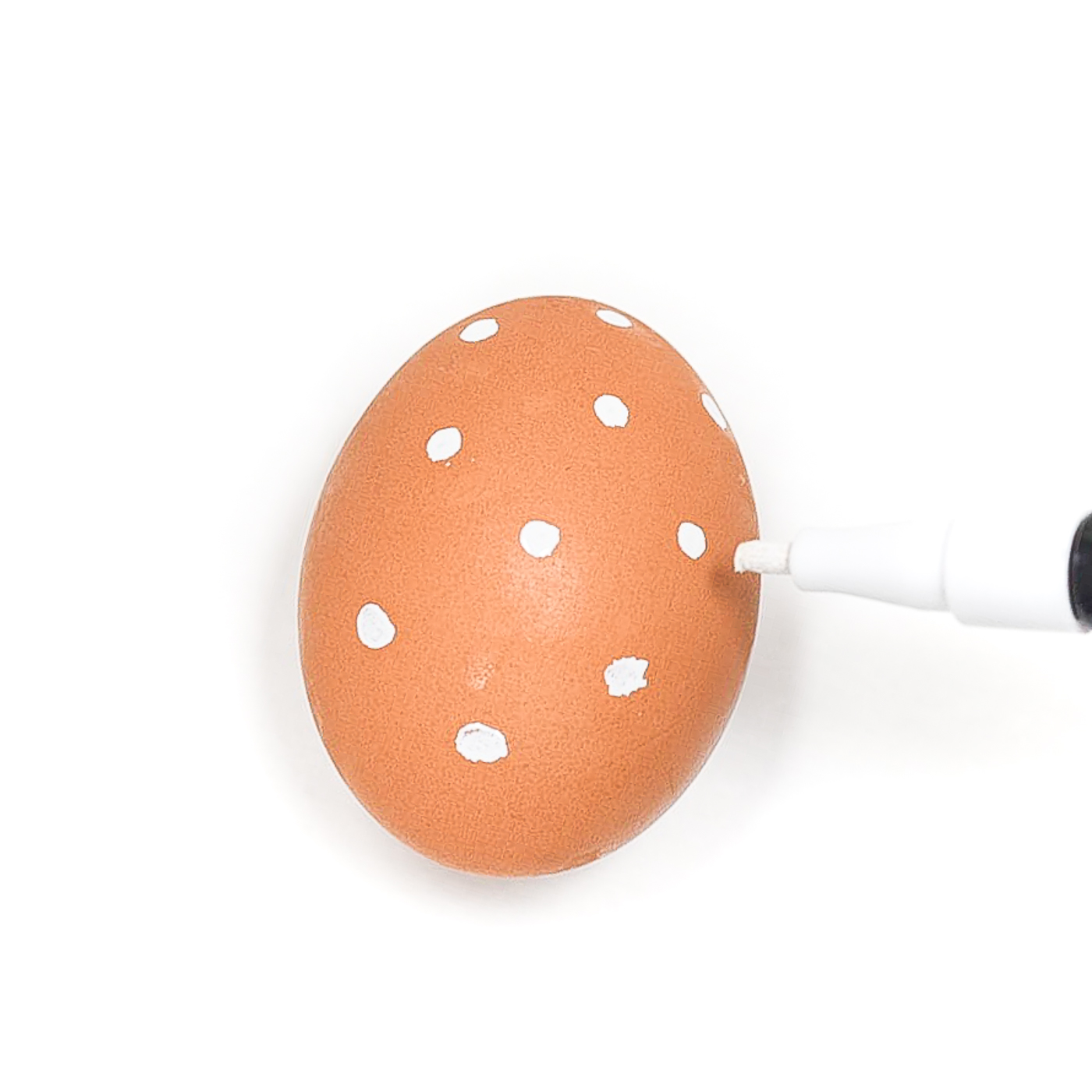 Here's my problem #1 attempt. That sucker kept rolling and smudging and before I knew it my fingers were covered in white paint.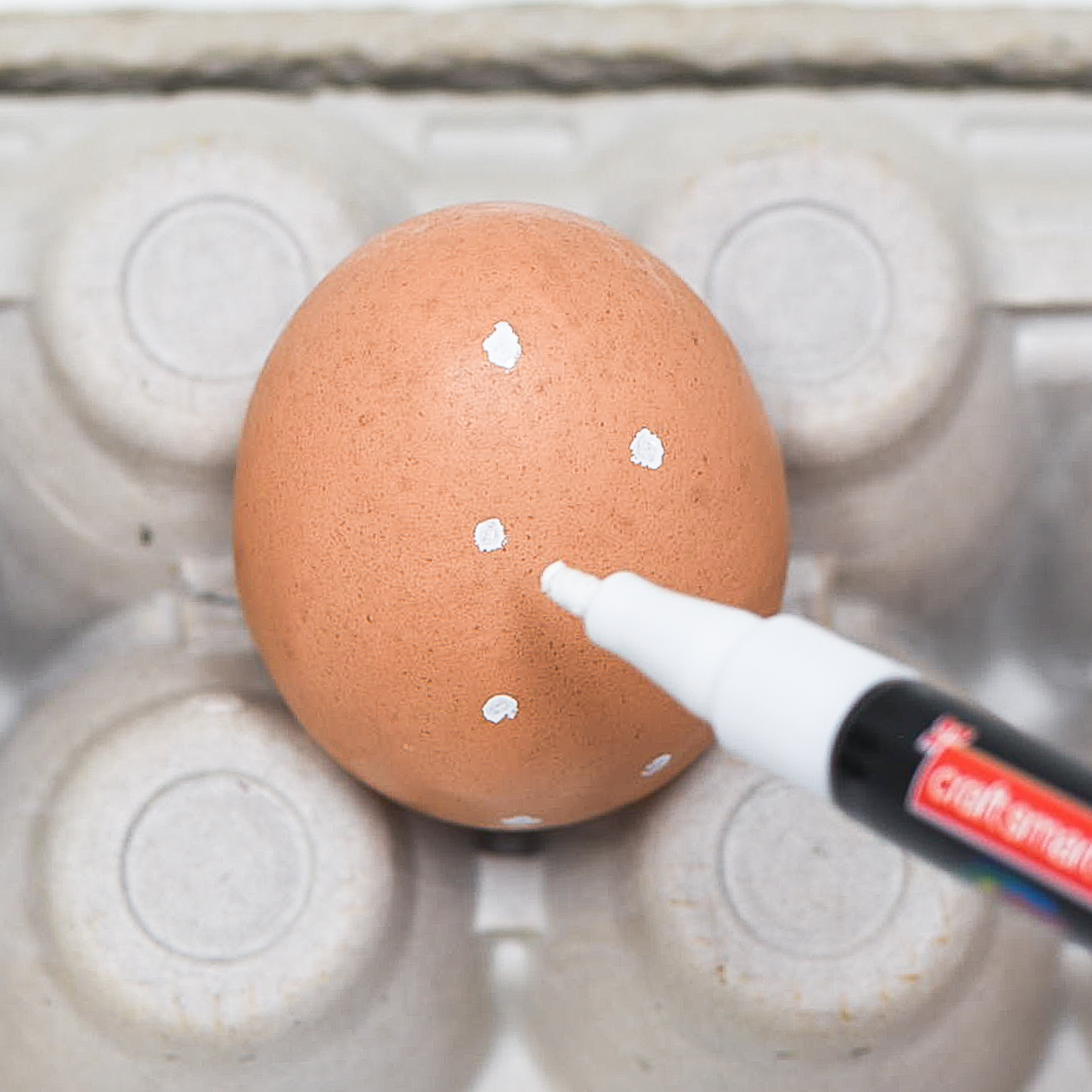 So I made a plan (to solve Problem #5): I took all the eggs out of the carton. Turned the carton upside down. And then nestled the eggs in the crevices and proceeded to paint pen them.
I did have to wait for sections to dry and then turn them over and do the other side.
And turn them again to catch any missing spots.
I started with polka dots, figuring it's the easiest. Not always. The paint pen can get overloaded and drip and smudge. Keep a wet and a dry paper towel handy to clean up messes.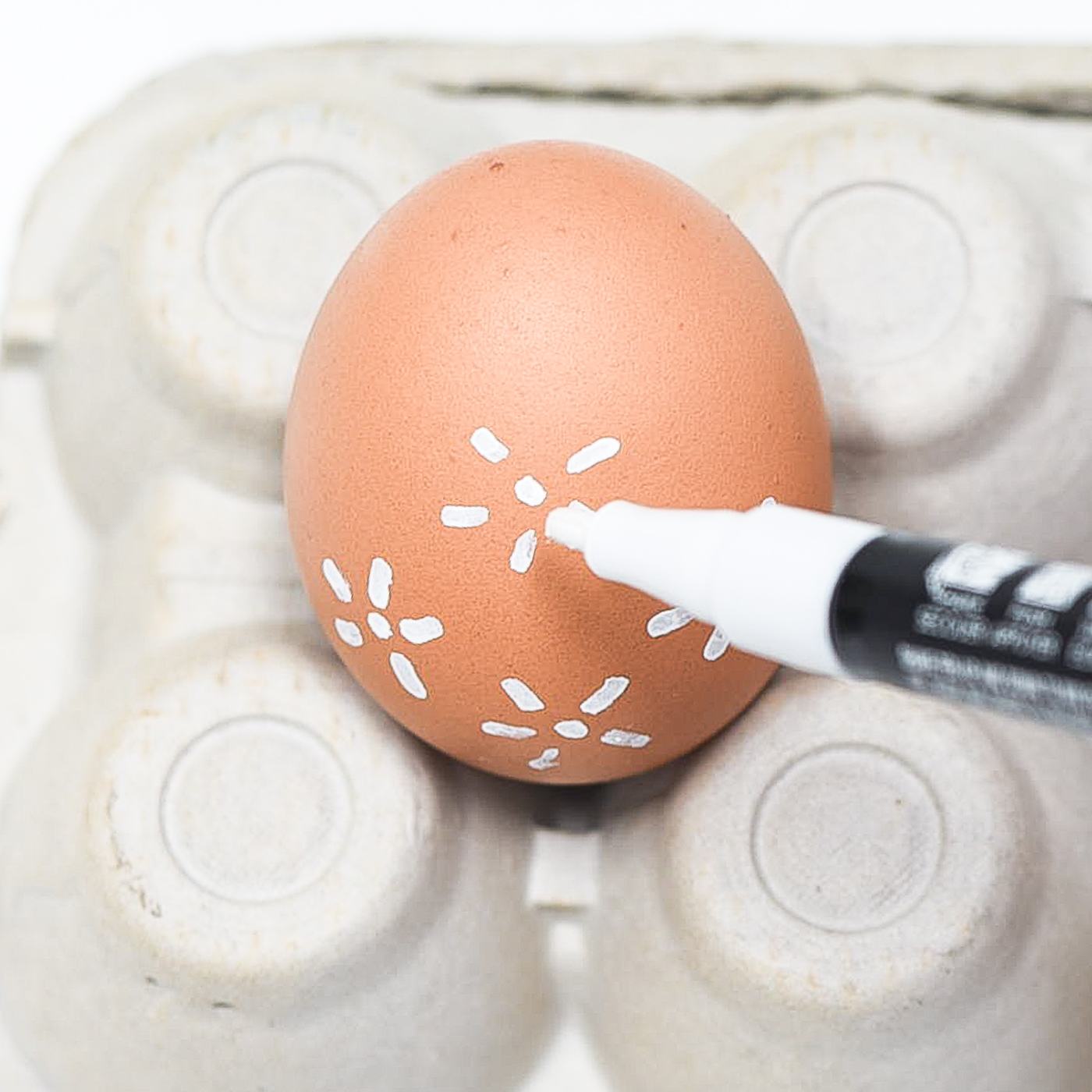 I had perfected my technique (a bit) when making the flowers-ish design.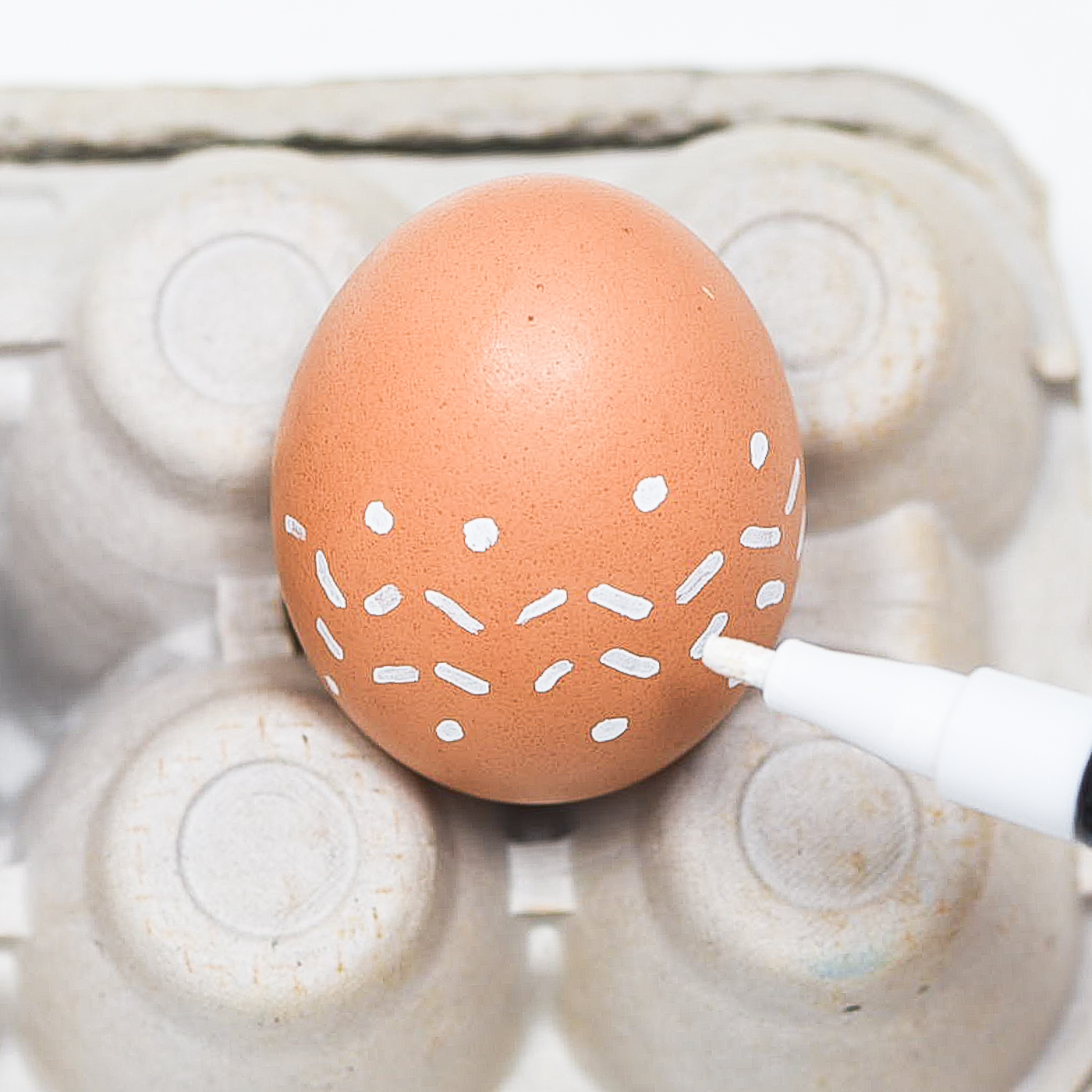 And then I got fancy …
some zig zags and dots.
My original plan was multiple layers of zig zags and dots. But this was the Problem #4 peasy easy solution. A single row. 😉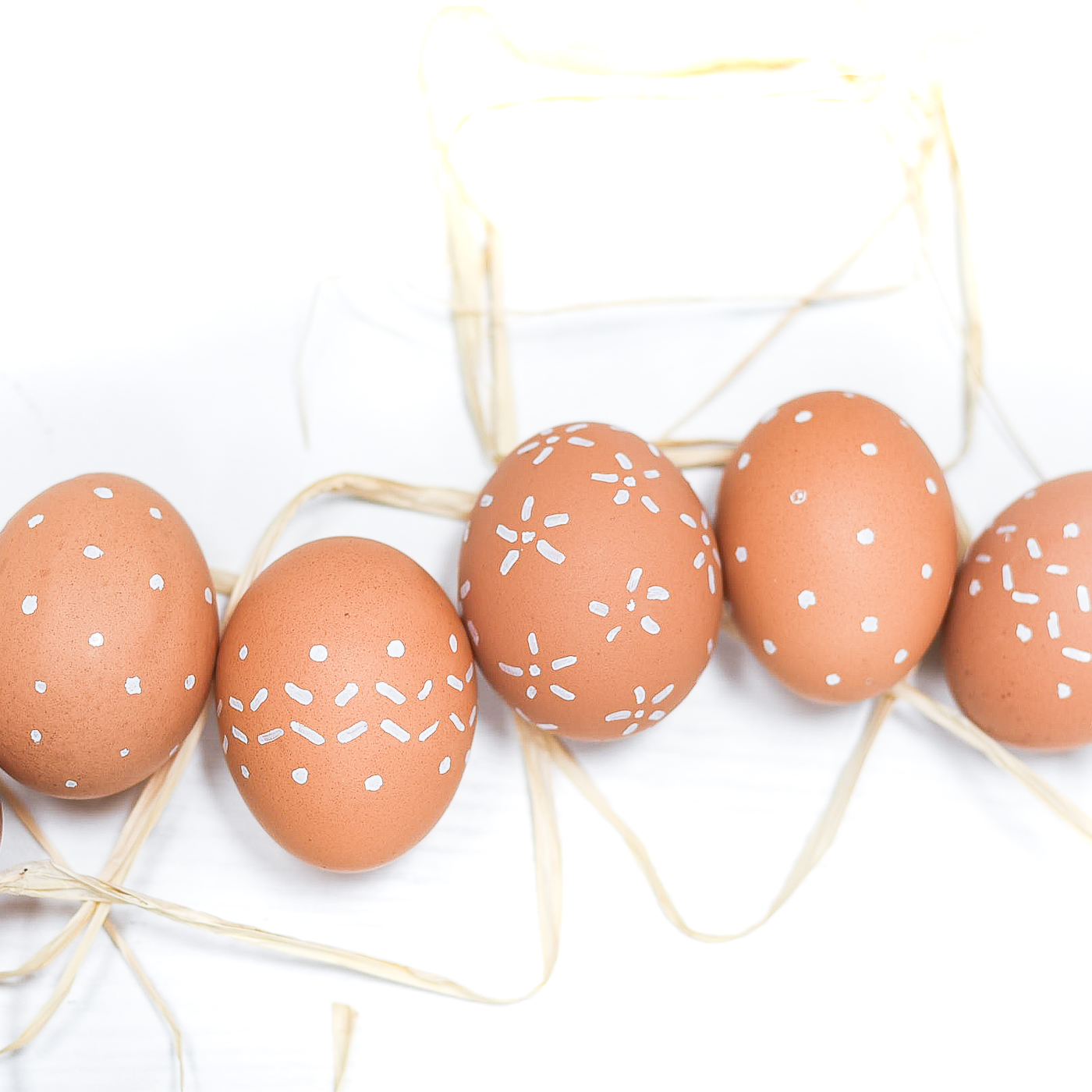 I really want to say my problem-solving turned this easy as peasy project easier. And peasier.
But there was still a level of waiting. And drying. And paint dripping that needed a quick wipe away with a wet paper towel. And drying with a dry one.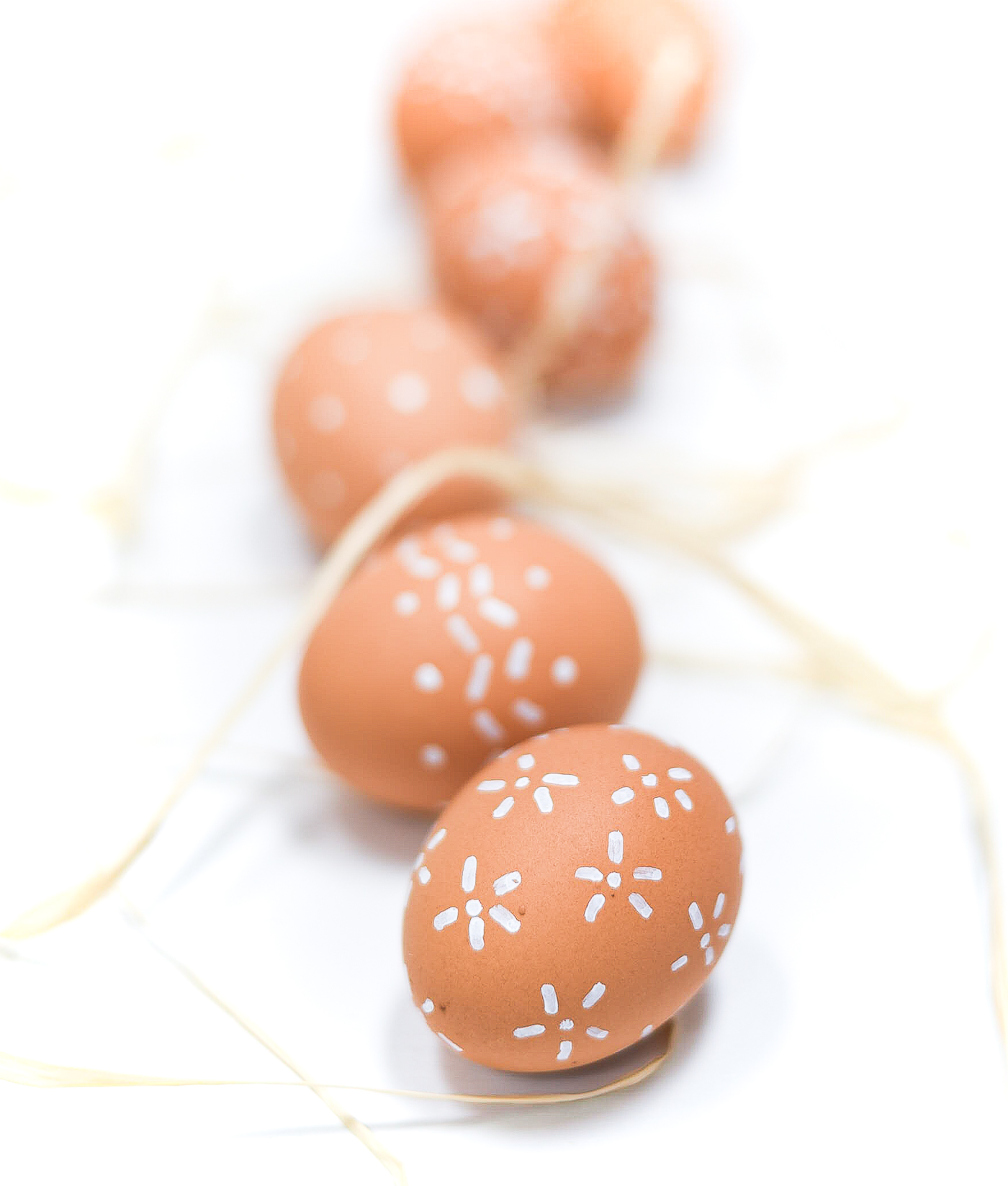 And my skill-less-ness is pretty apparent in the finished eggs …
but I've chosen to embrace the flaws.
No Easter egg shaming going on in this household!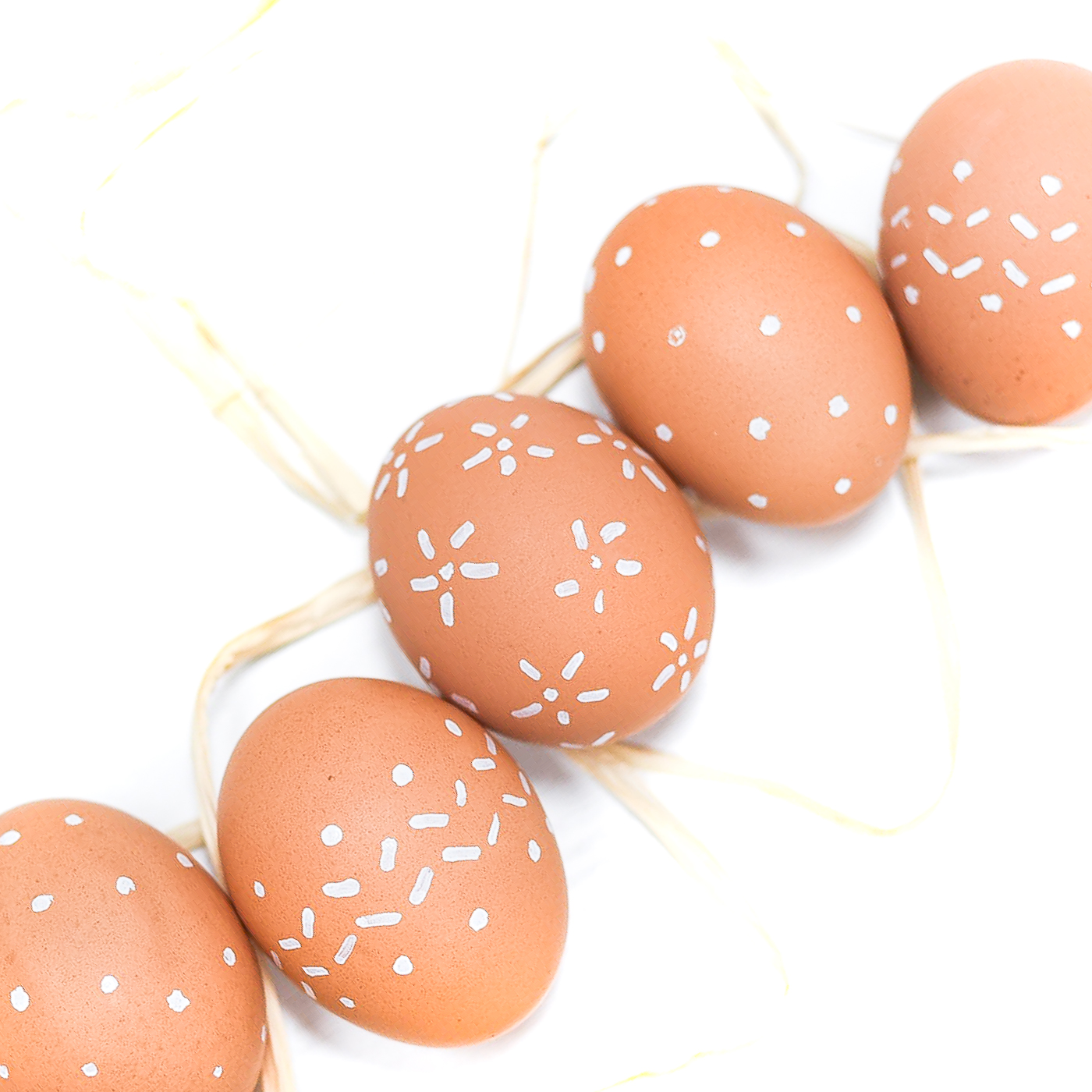 I've got a few more Easter-related projects planned for this week. Both of which I think might be easy with a capital Peasy.
Fingers crossed! 🙂
Pin It!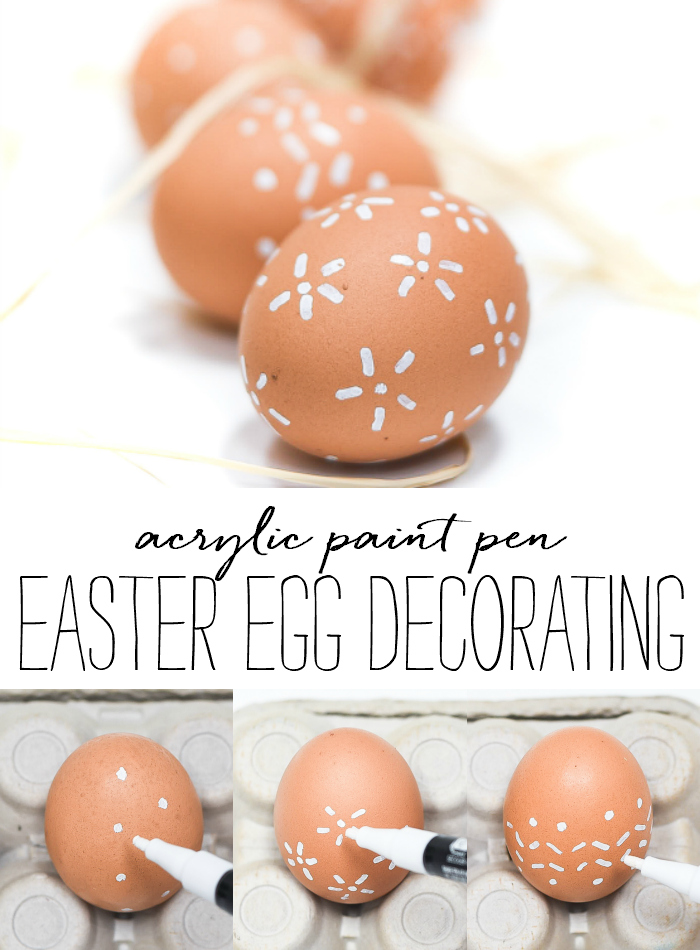 You Might Also Like: