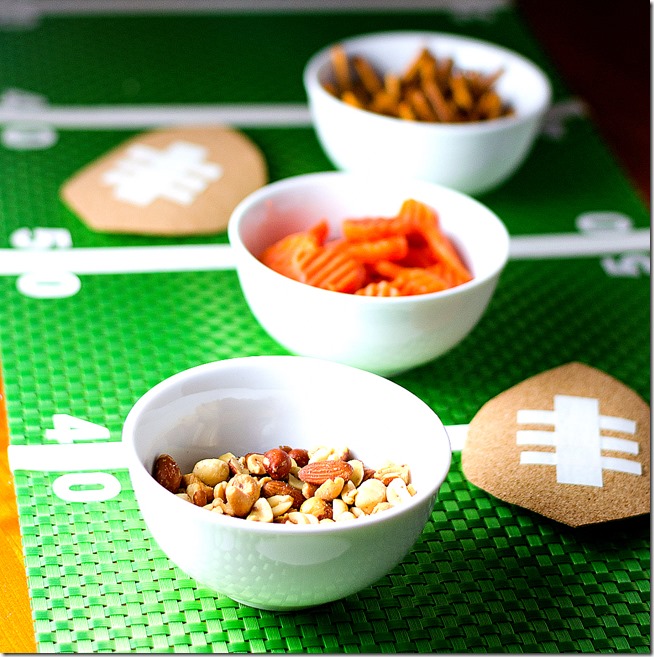 WE ARE …
Oh, wait, those bowl games are over.
Though, I'm glad they finally changed up the rules and pitted winning team #1 again winning team #2. I never understood how the bowl line-ups were determined …
and why one bowl decided which team would be national champions. And that bowl would change year-to-year.
And look at me talking big, like I know something about football.
I know just enough to be dangerous. I had not choice, really. I went to a Big Ten school and football was a HUGE deal at Penn State. So I learned the basics. Plenty of college boys were more than willing to give us silly little sorority girls a little football lesson. It gave them a chance to pump up their chests and preen about …
with some even recalling their glory days on their high school football teams.
This weekend brings the biggest game of the year. Along with the biggest ad budgets and the biggest, over-the-top commercials.
My favorite part!
And I'll make a confession here: I only know the two teams playing in this year's Bowl because there's a bit of an in-law rivalry going on in this family. One sister-in-law lives in New England and the other in Seattle.
I think there were some smack talk email exchanges.

We don't have any big game day party plans, but if you're looking for ideas I'm sharing a few easy football game viewing party tips over at Inspired Home. Just click here …
Linda
P.S. I made that super simple football field table runner using green placements, white electrical tape, and white adhesive numbers I found in the scrapbook section of the craft store. The football coasters were cut from cork and the 'laces' are made from the white electrical tape.
Sharing: * Savvy Southern Style *  Between Naps on the Porch * The Scoop * Link Party Palooza *