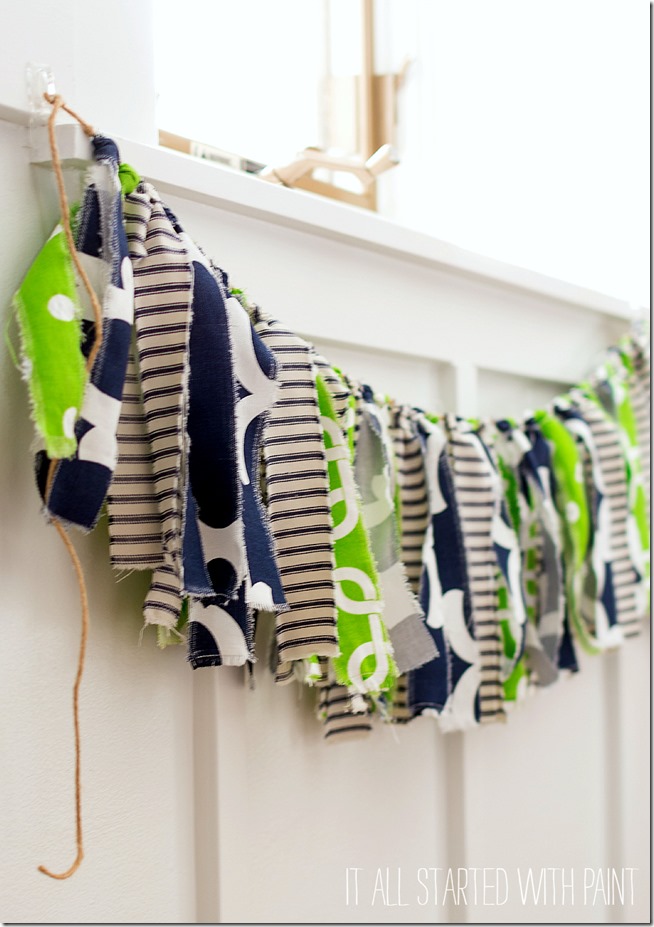 I dropped my laptop.
So not cool.
My laptop is my everything. It contains my life. My work. My family. My blog. My Etsy business …
and my pictures and picture editing software.
That last one really hurts.
Let's just say I would be lost without my laptop. Crushed. That same feeling you get when your wallet is stolen. Or when you get a flat tire when you're alone in the car. Or worse, in the car with the kids strapped in the back seat.
That undeniable feeling of helplessness. And hopelessness.
And as the laptop was falling, the world played out in slow motion.
In my mind's eye, my slow motion self reached out and grabbed it before it hit the floor. In reality, I was tangled in the power cords that caused it to fall to the floor in the first place.
As it o-so-slowly hit the floor,  I listened for a crunch. Or a crash. Or a ka-klump …
all I heard was a soft thump.
Phew.
I thought I might be in the clear.
I help my breath as I lifted the screen …
followed by a sigh of relief. All was good.
Until …
Until I tried to plug in the power cord. You know, the one I became entangled in which caused the laptop to drop to the floor.
It wouldn't stay plugged in.
I fiddled. I pushed. And I jerry rigged it. For now.
But I fear I'm working on borrowed time. Literally. Even the slighted jostle loosens the cord. And my battery life slowly loses power …
Sigh.
Looks like I'll need to renew that Best Buy Geek Squad membership after all. The irony being the day I dropped my laptop is the day I received a Geek Squad email reminding me that my membership expires soon …
At this point, you're probably wondering what my laptop travails have to do with a fabric rag banner? Nothing, really, except I was in the midst of editing these pictures when my potential laptop dropping disaster struck …
How to Make a Fabric Rag Banner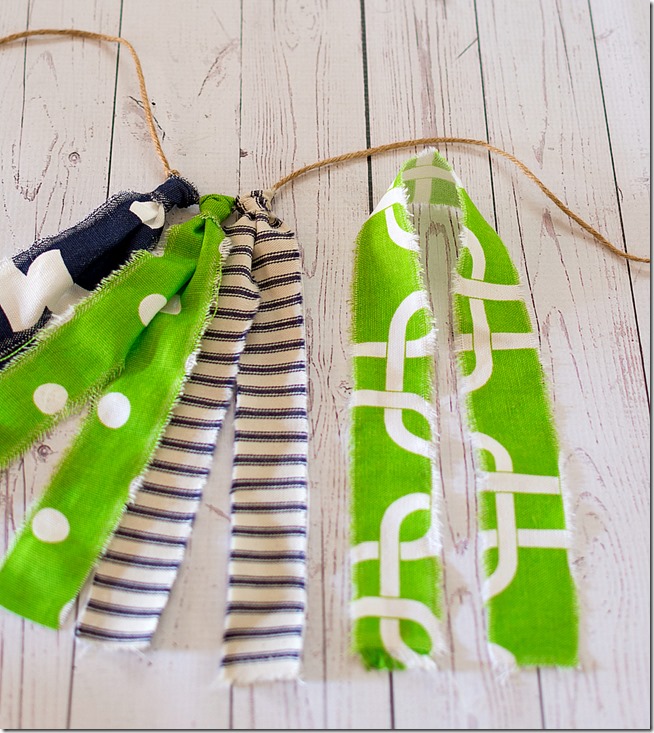 I started by ripping my fabric into 1" x 20" strips. And then I ironed them.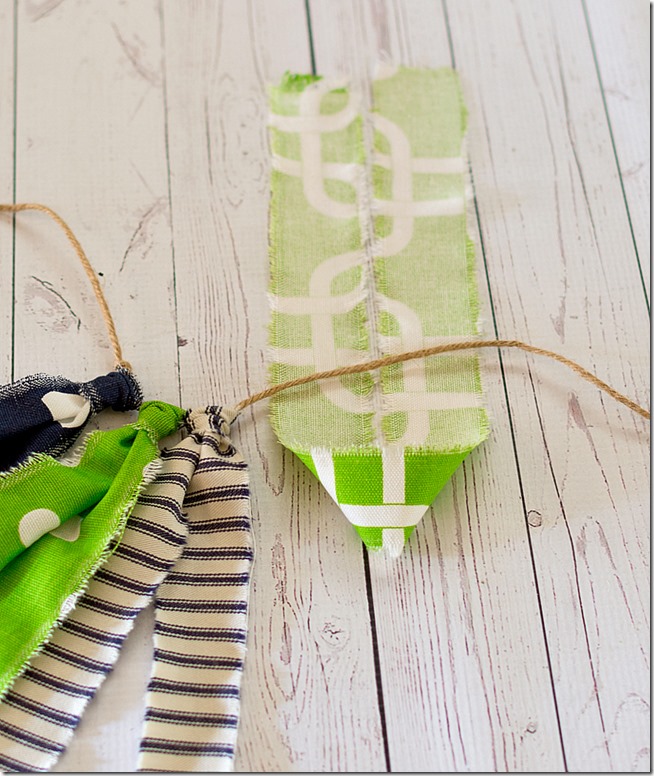 I tied each strip onto a length of jute. Now I should tell you how I did it, but can't seem to find the correct words. So just follow the pictures like so above.
And like so below.
Pulling the two strands through the loop.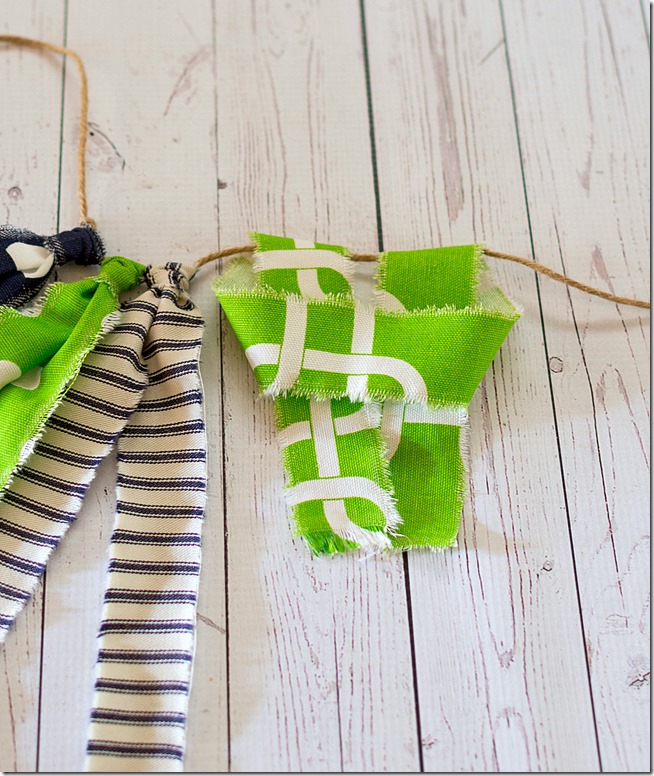 And tightening.
Kind of like a tie.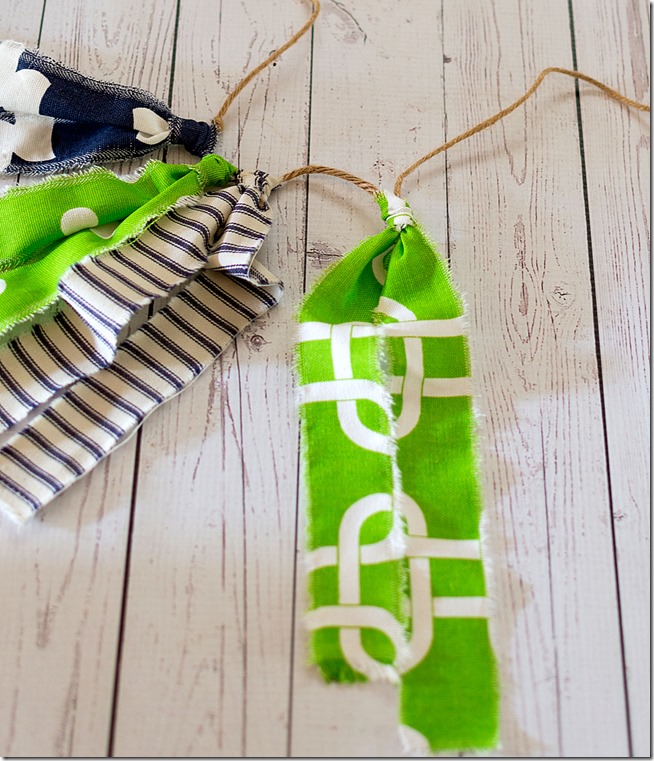 Tighten even more.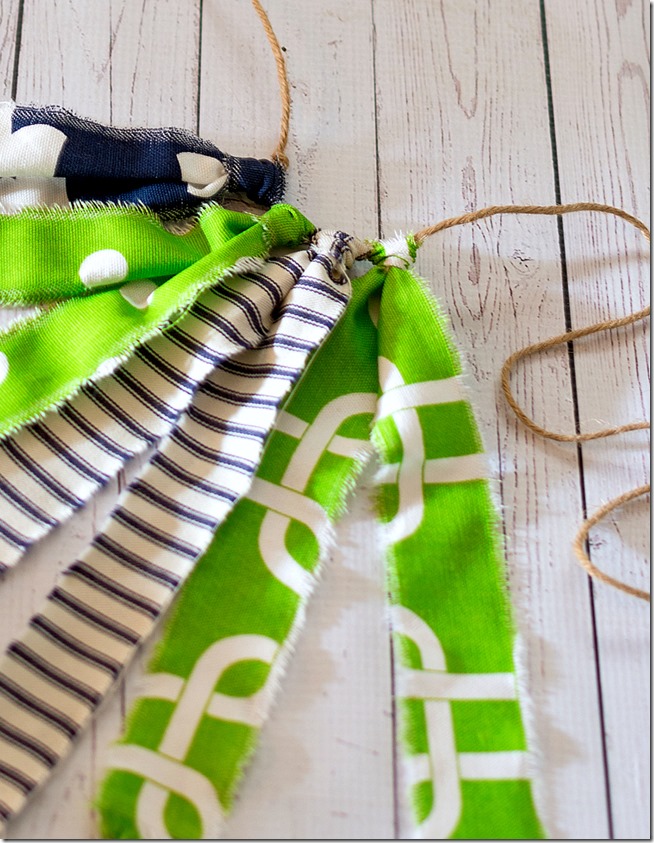 And then skooch it along the jute string so each piece of fabric is tight up against the others.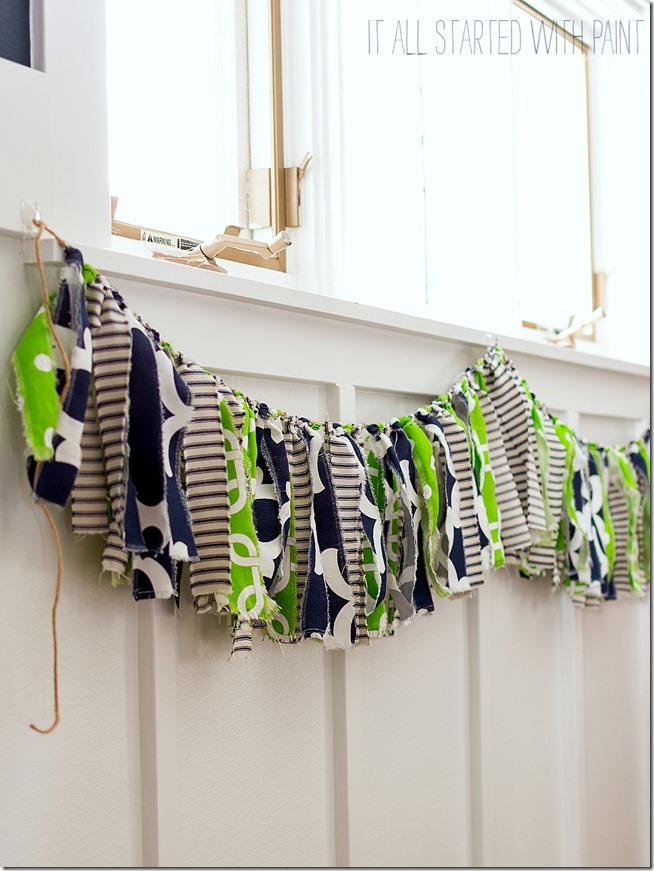 My plan A was to hang the banner in the living room. Above the frames over the couch …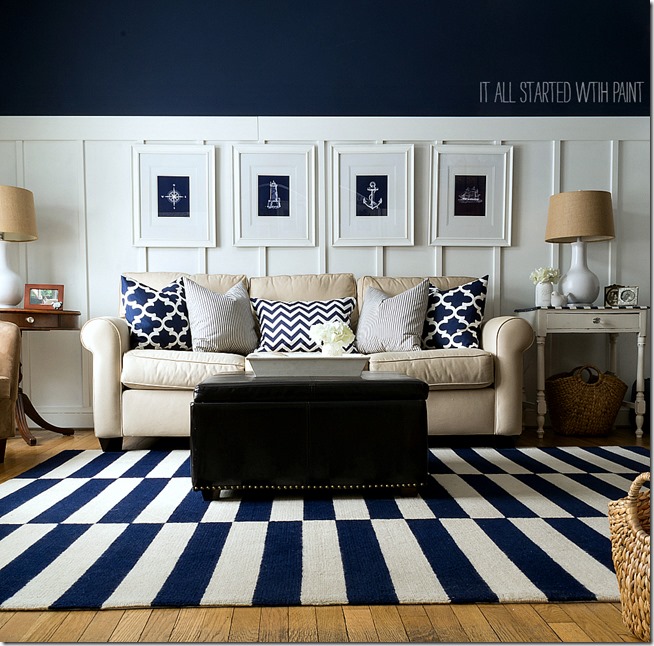 But I just couldn't get it to look right. So I opted for Plan B.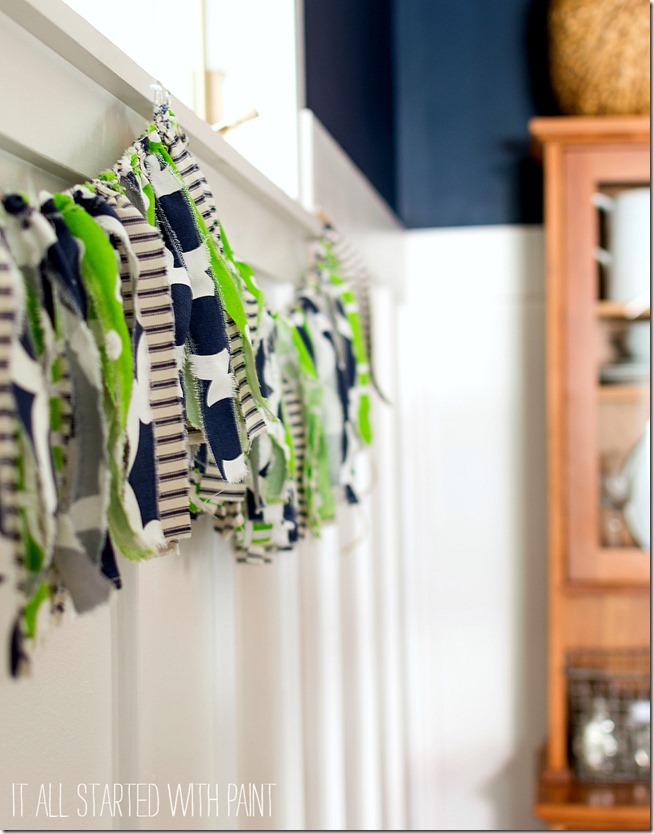 The weird blank wall in the dining room …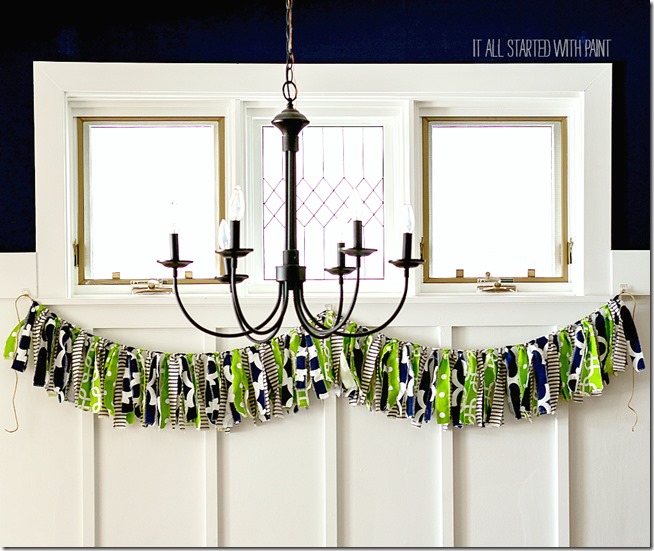 And now that my fabric scrap banner is done and hung, I'm off to call the Geek Squad to see if my membership covers hardware issues ….
Linda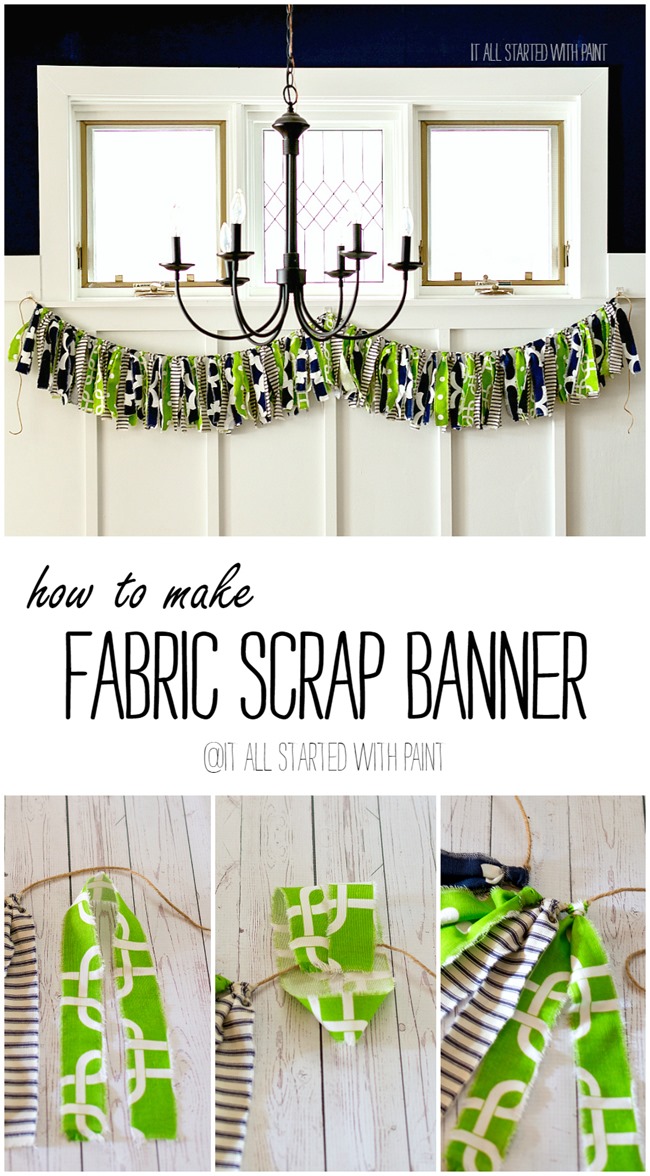 For more craft projects, click here …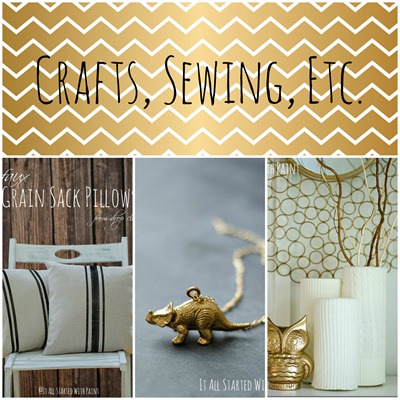 Sharing: * A Stroll Through Life * Between Naps on The Porch * Savvy Southern Style * Inspiration Monday *