Fall Flowers Mason Jar Craft – Fall Mason Jar – How to Paint a Mason Jar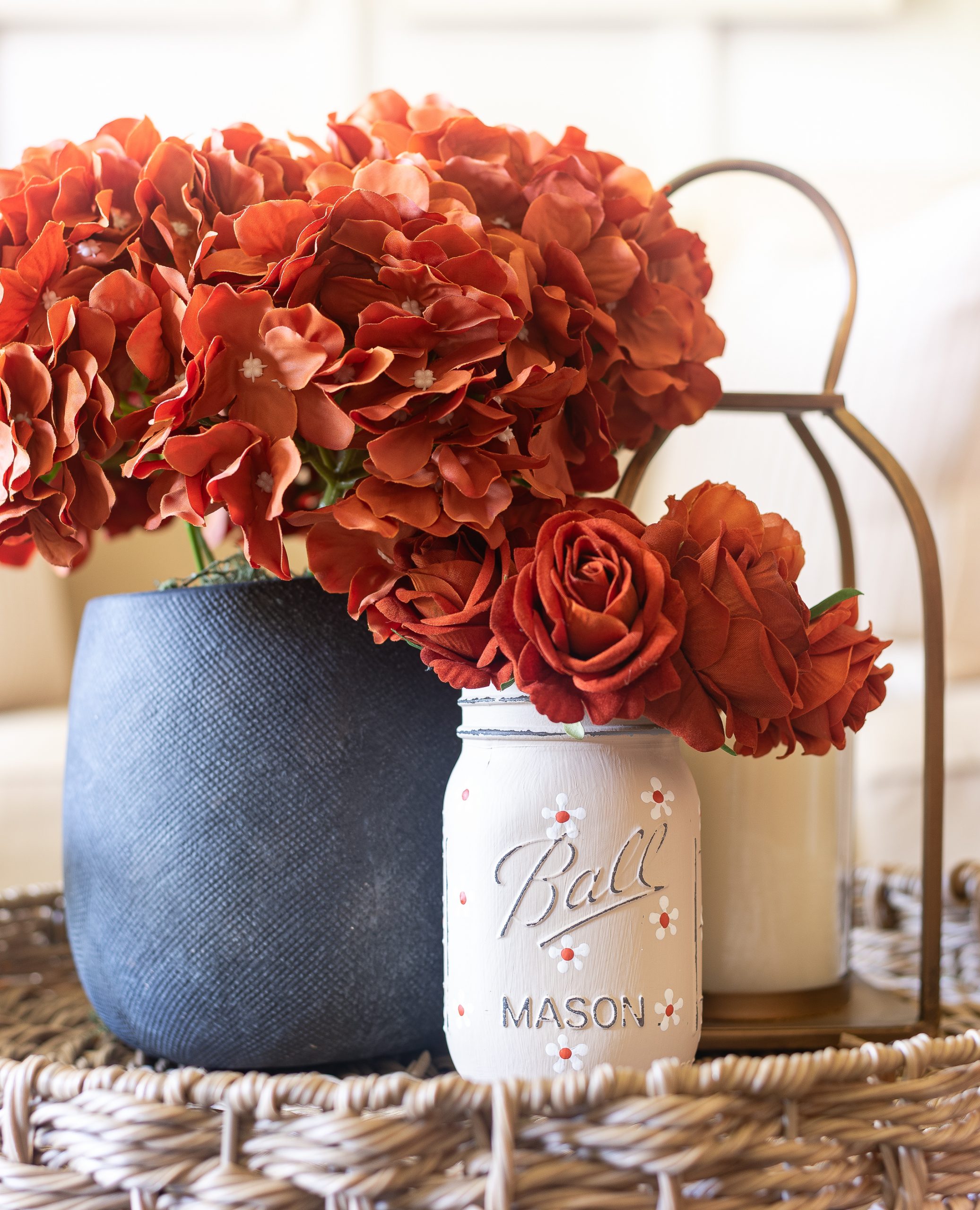 I was listening to a podcast the other day — as I often do while (trying) to get my 10,000 daily steps — and the podcasters started to laugh about food blogs.
Not the bloggers themselves, per se. Or the recipes. Au contraire, they seemed fans of many of the food blog recipes.
They were joking about the paragraphs (plural) of prose you must read (endure?) before actually getting to the recipe. And they were particularly amused that said plural prose more often than not had zero, nada, nunca, nothing to do with the recipe or the ingredients.
Instead they were amused about how you must first read about the blogger's day. Or week. Or kids. Or house. Or neighborhood.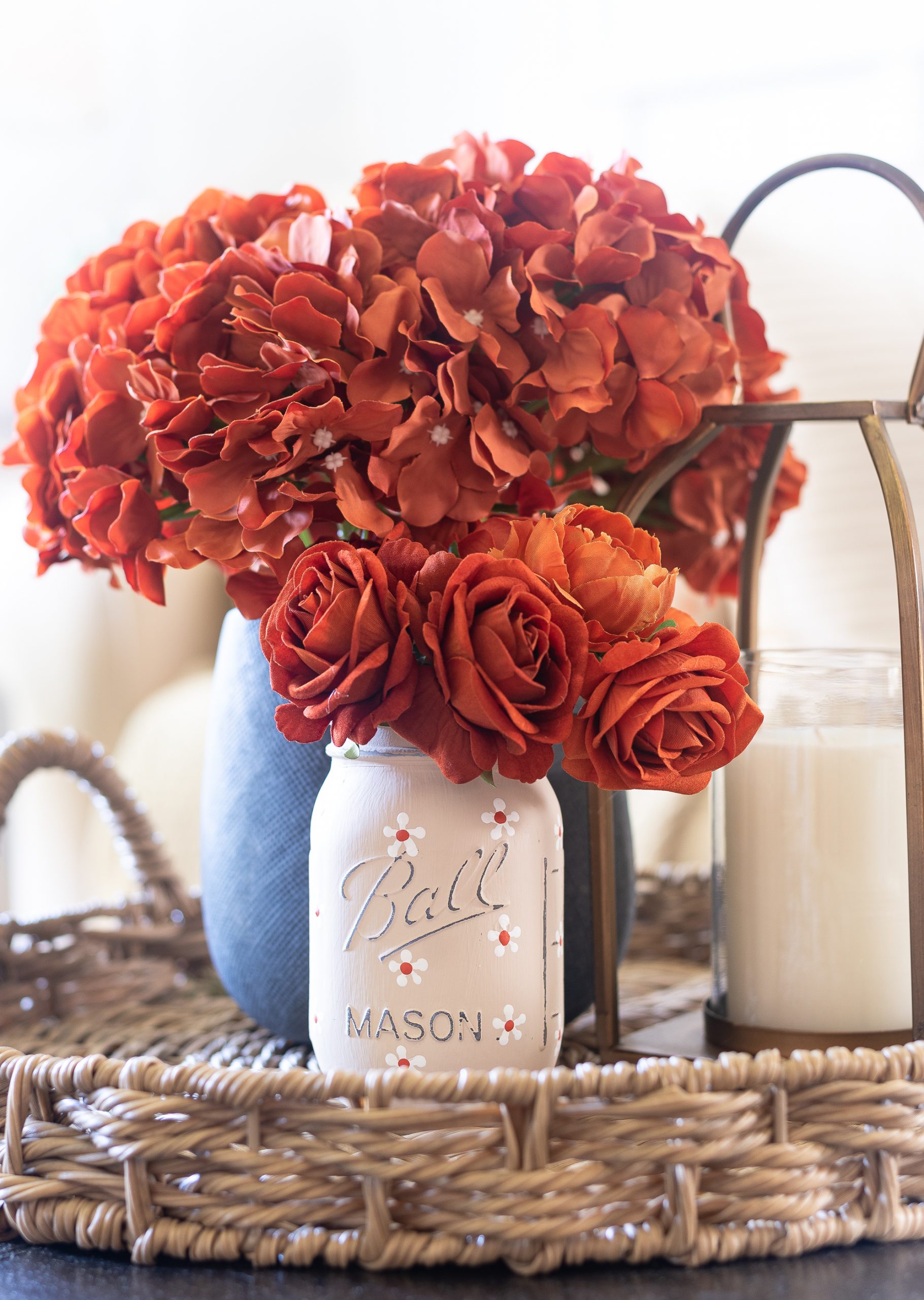 And I swear to the almighty that they were speaking directly to this blogger's soul. Because anyone who has spent any time here knows that about 95% of my paragraphs (plural) leading up to my "how to's" have zero, nada, nunca, nothing to do with the project or diy (or recipe) at hand!
Lol.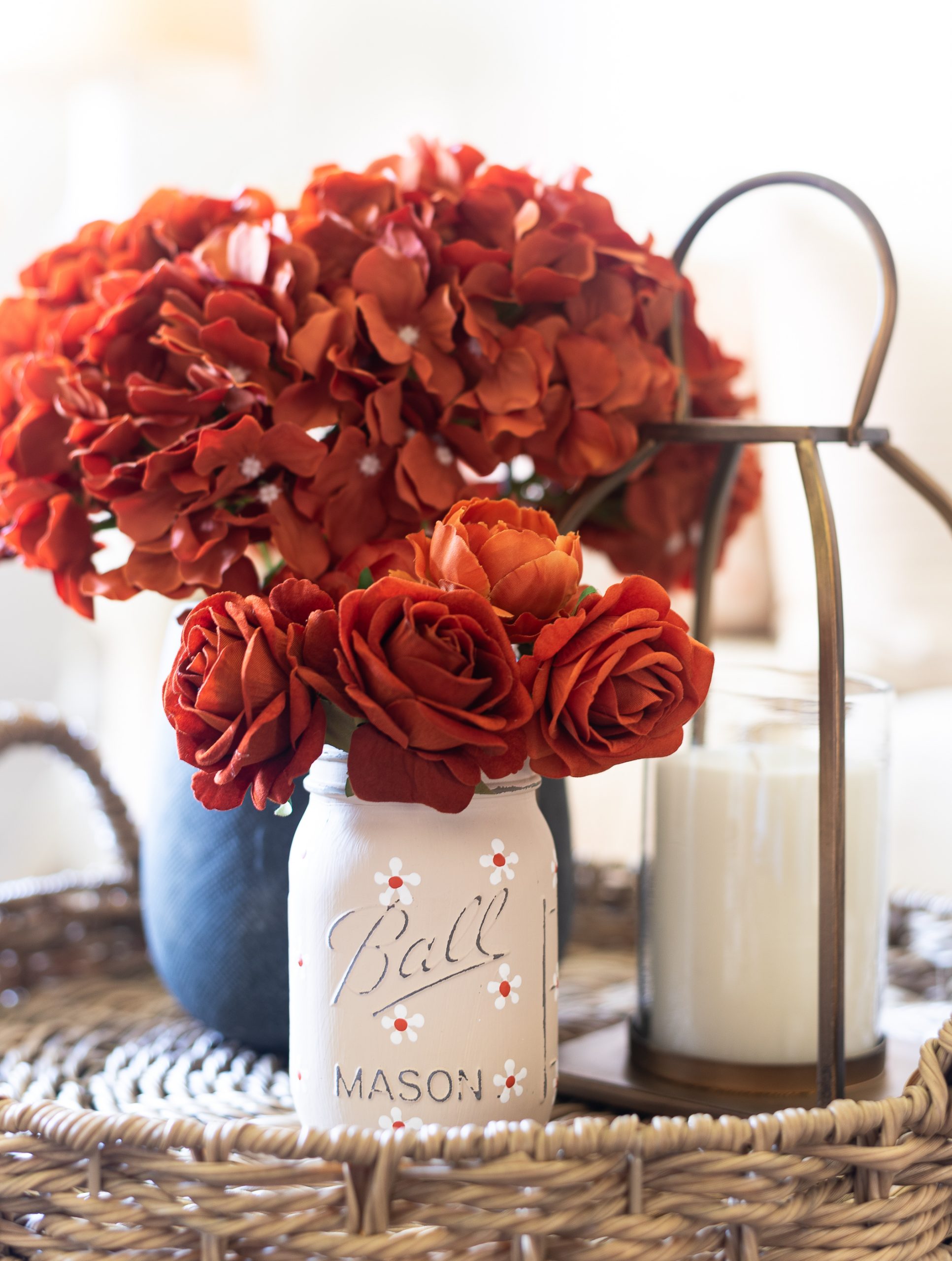 And to prove my point, let me now show you how I made this fall flowers mason jar craft. 😉
HOW TO MAKE A FALL FLOWERS MASON JAR CRAFT
Materials*
Folk Art Acrylic Paint in Linen Toile
Toothpicks
Matte Sealant (this is my current favorite)
Paint Brush
*includes affiliate links.
Instructions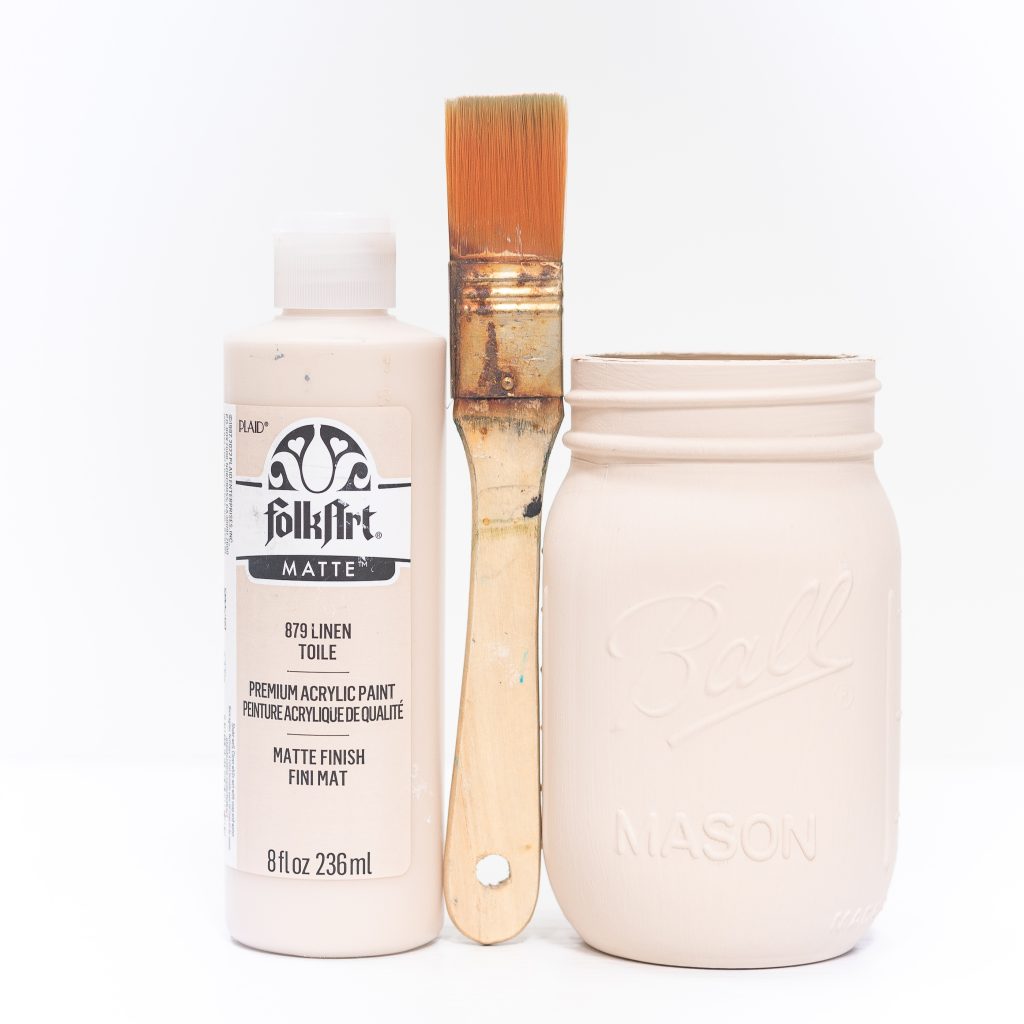 Start with 2 base coats of Folk Art Linen Toile. I let my mason jars dry overnight between coats of paint.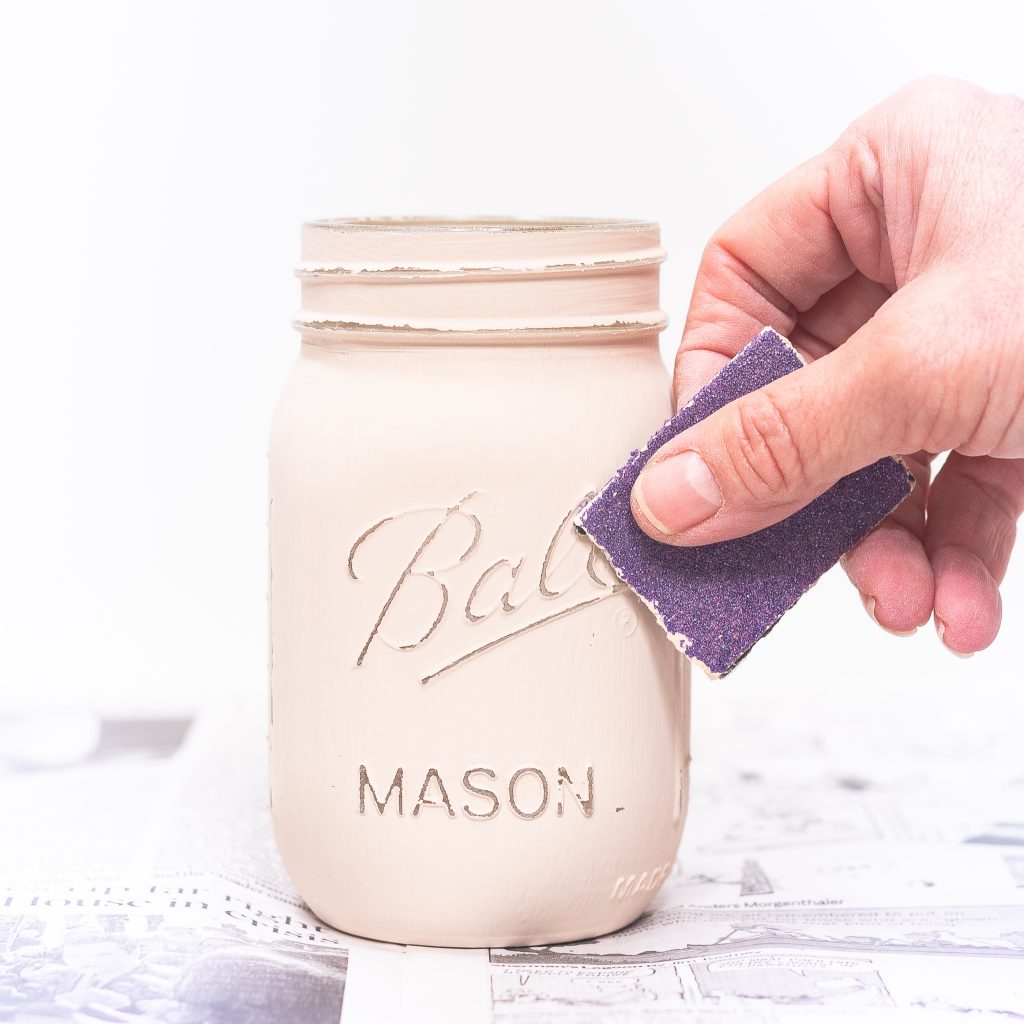 Use 80 grit sandpaper to distress along the raised areas on the jar, and along to top rim.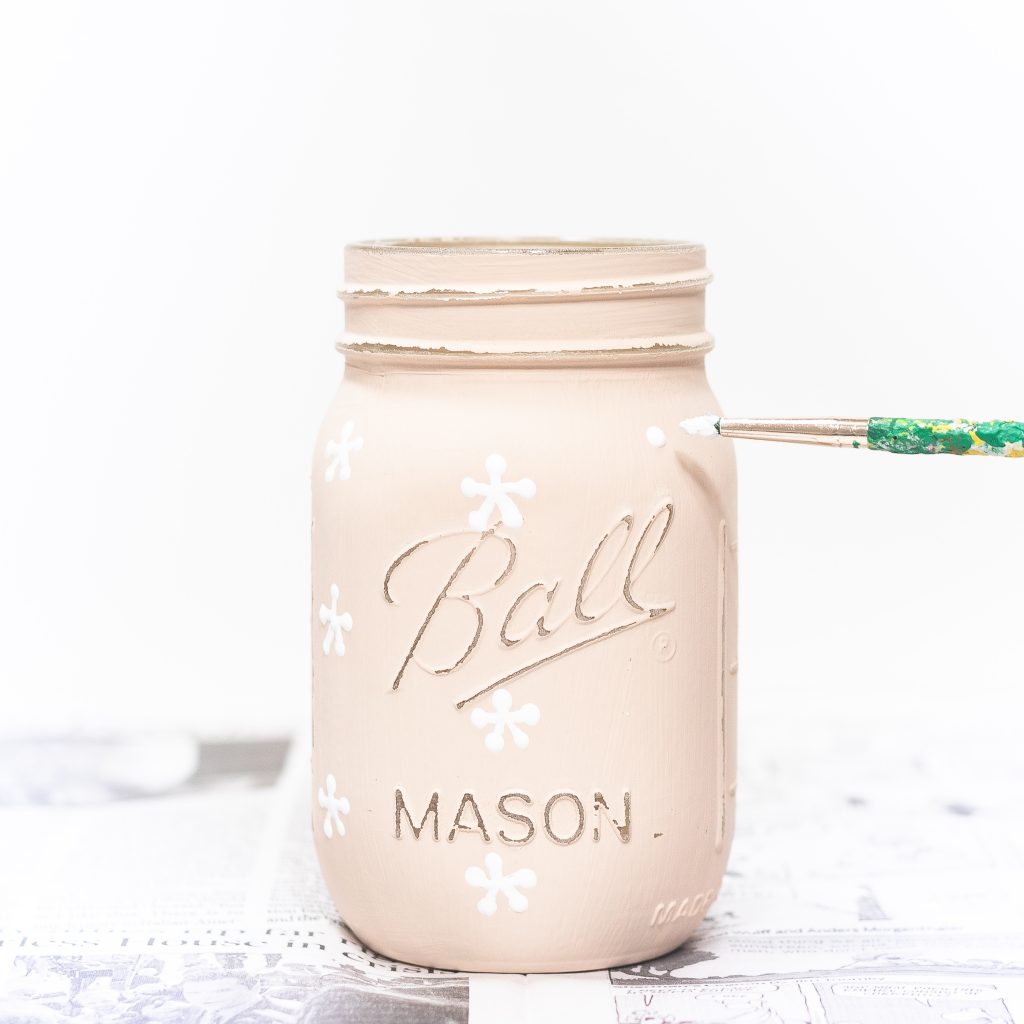 Using a paint brush, add white dots to the jar.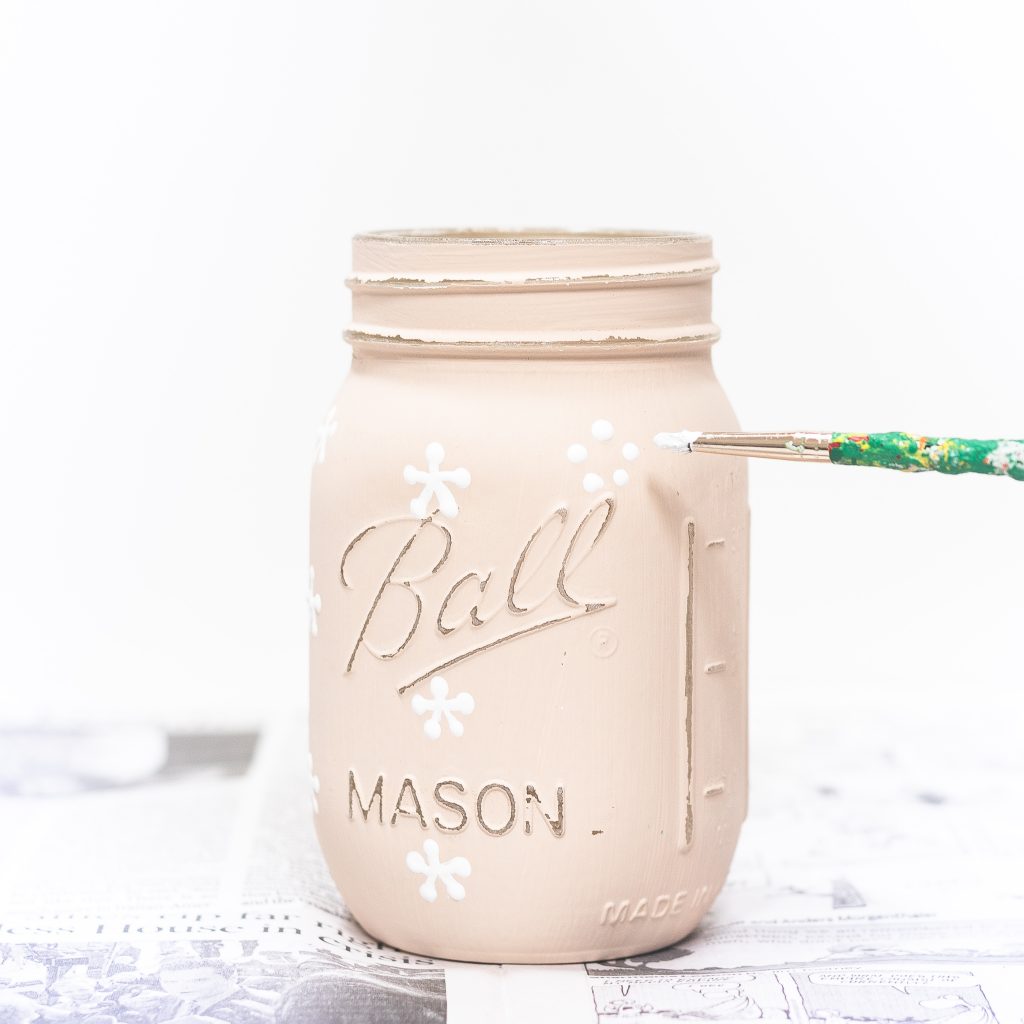 Add five white dots in a circular shape.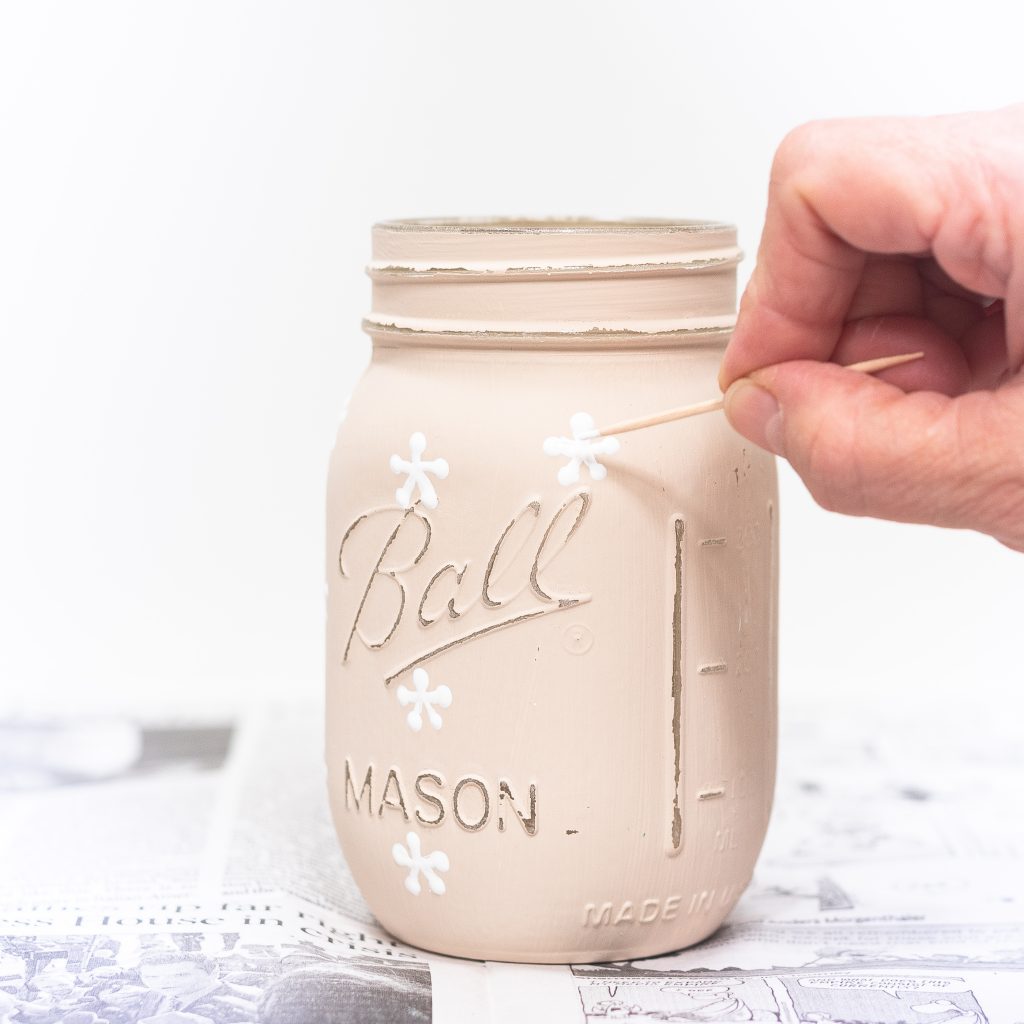 Use a toothpick to pull the paint from the dots to the center of the circle.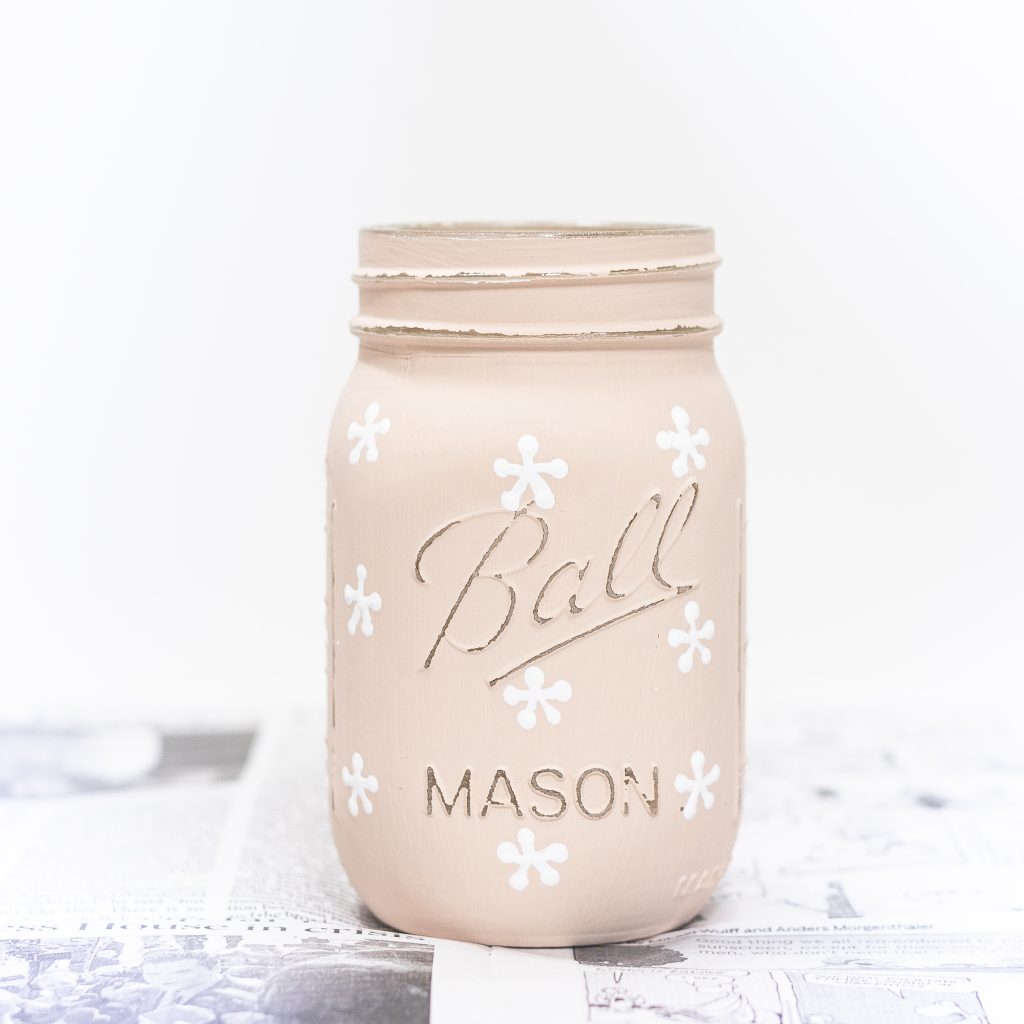 Let dry completely before proceeding to the next step.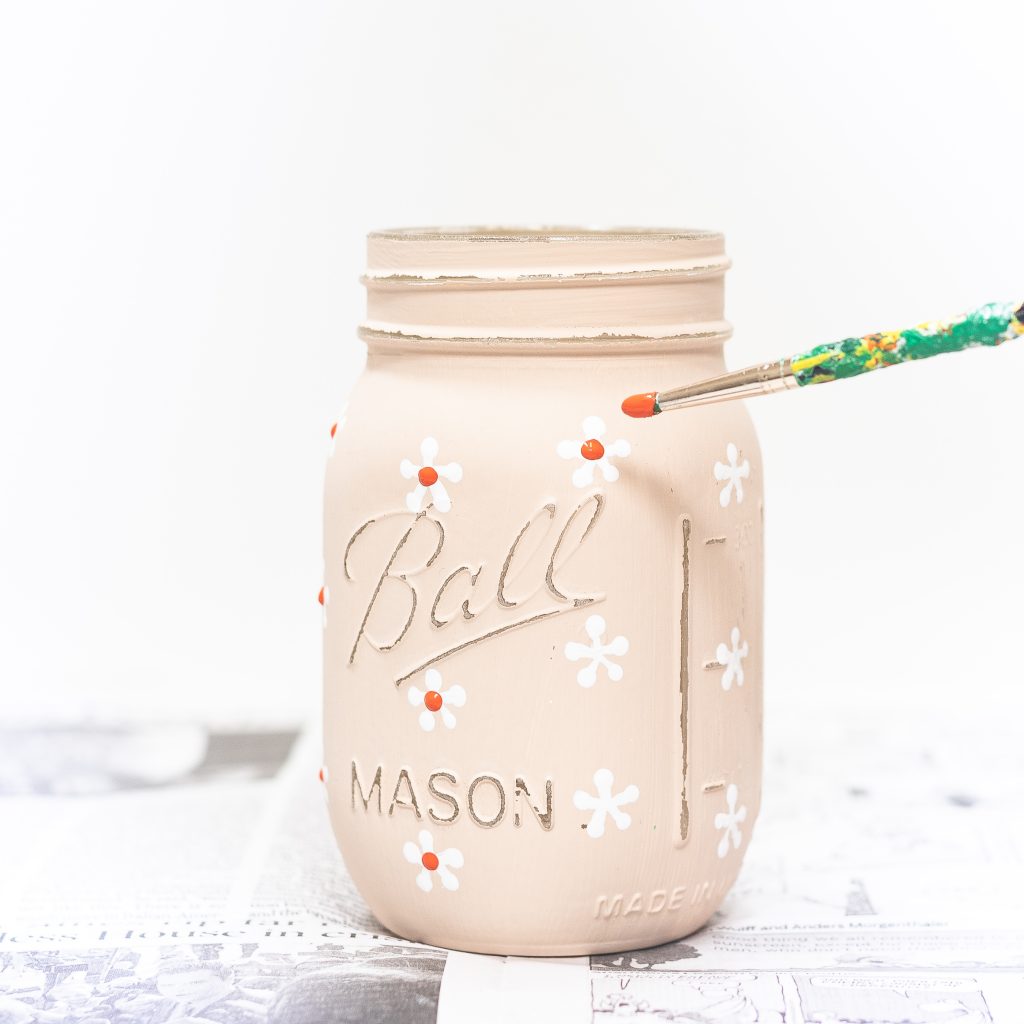 Use paint brush to add orange dots to center of the flowers.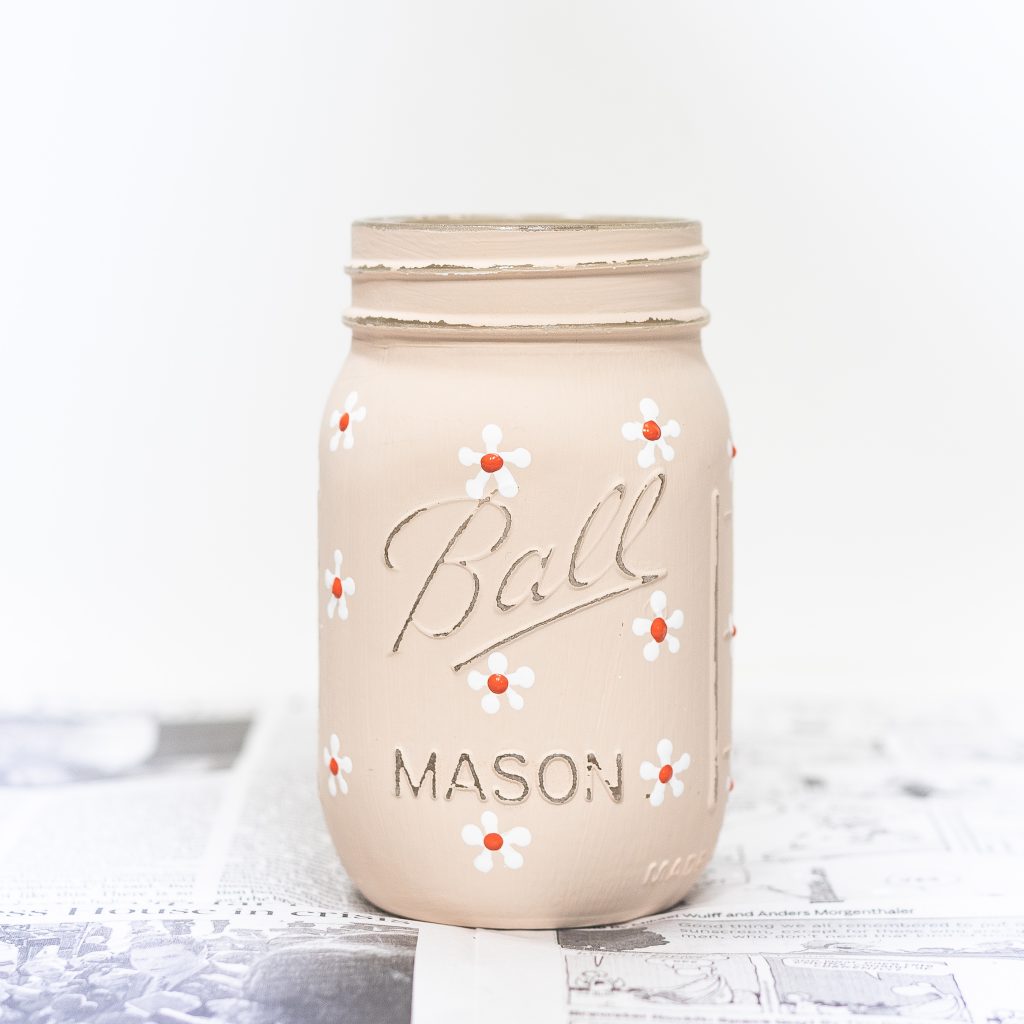 Let the jar dry overnight. Then seal with a spray matte sealant. This is my current favorite (at this Amazon affiliate link).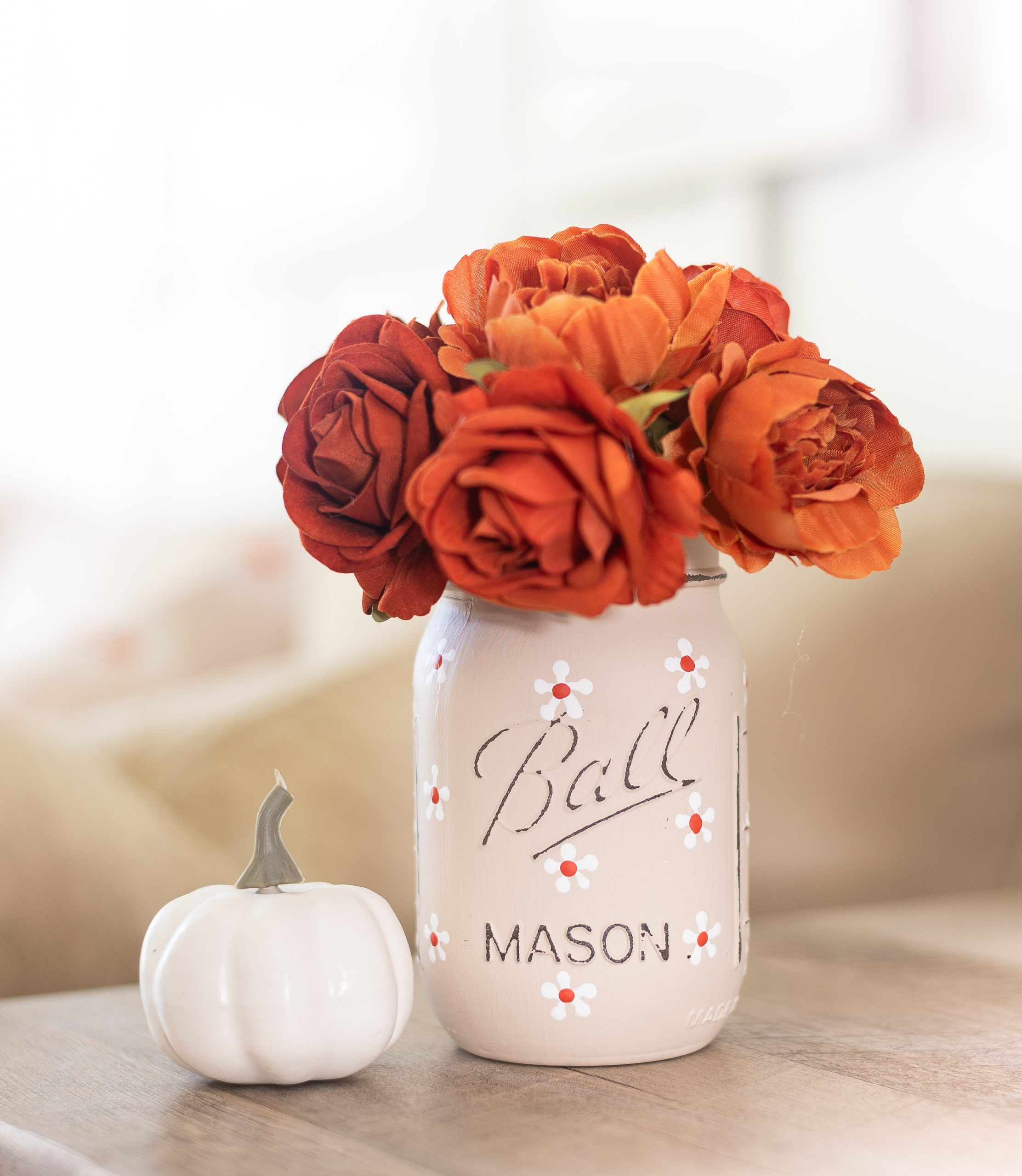 And as you can now see, I am 100% guilty of the mocking of those podcasters! And I'm 100% okay with that!
Mock away Mr. Podcasters! 🙂
Pin It!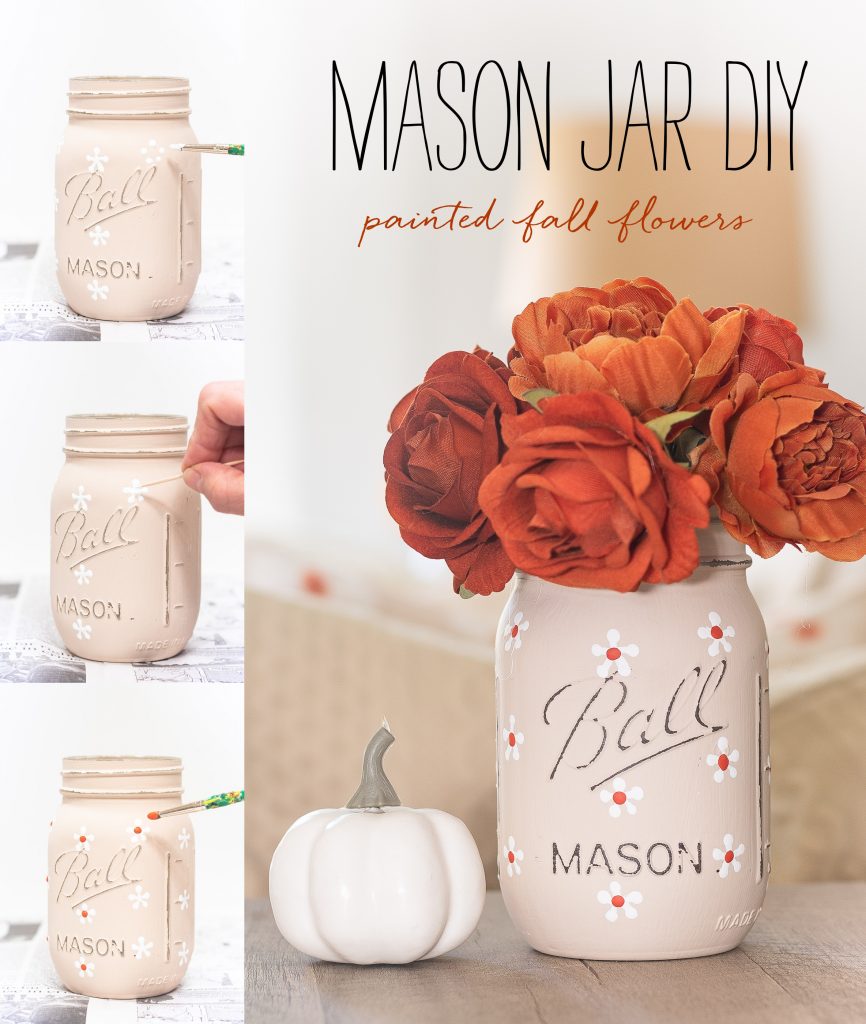 You Might Also Like: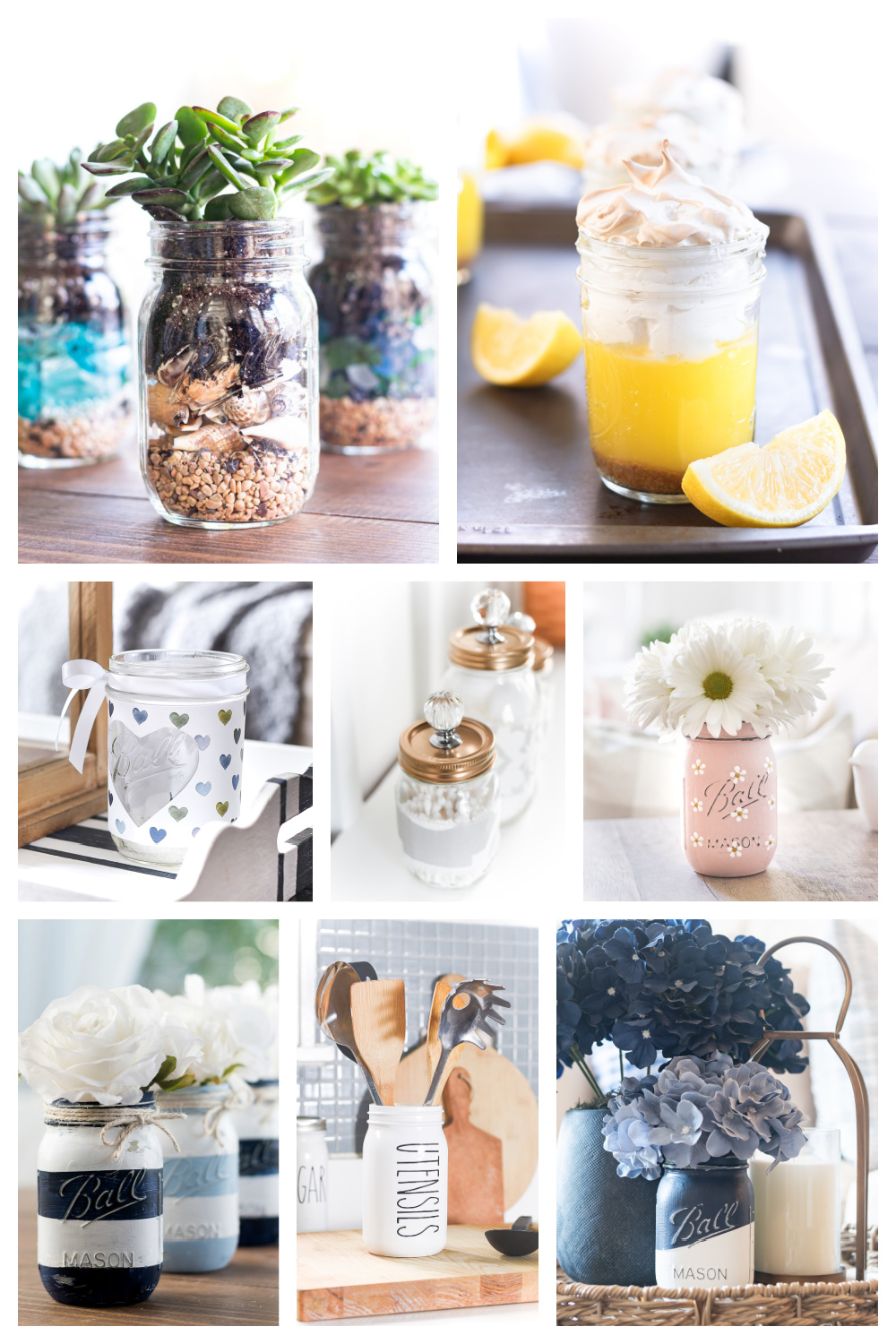 Click here for all my original mason jar craft projects