Fall Home Tour: Boho-Inspired Living Room — Tribal Pillows, Faux Palm Stems, White Pumpkins.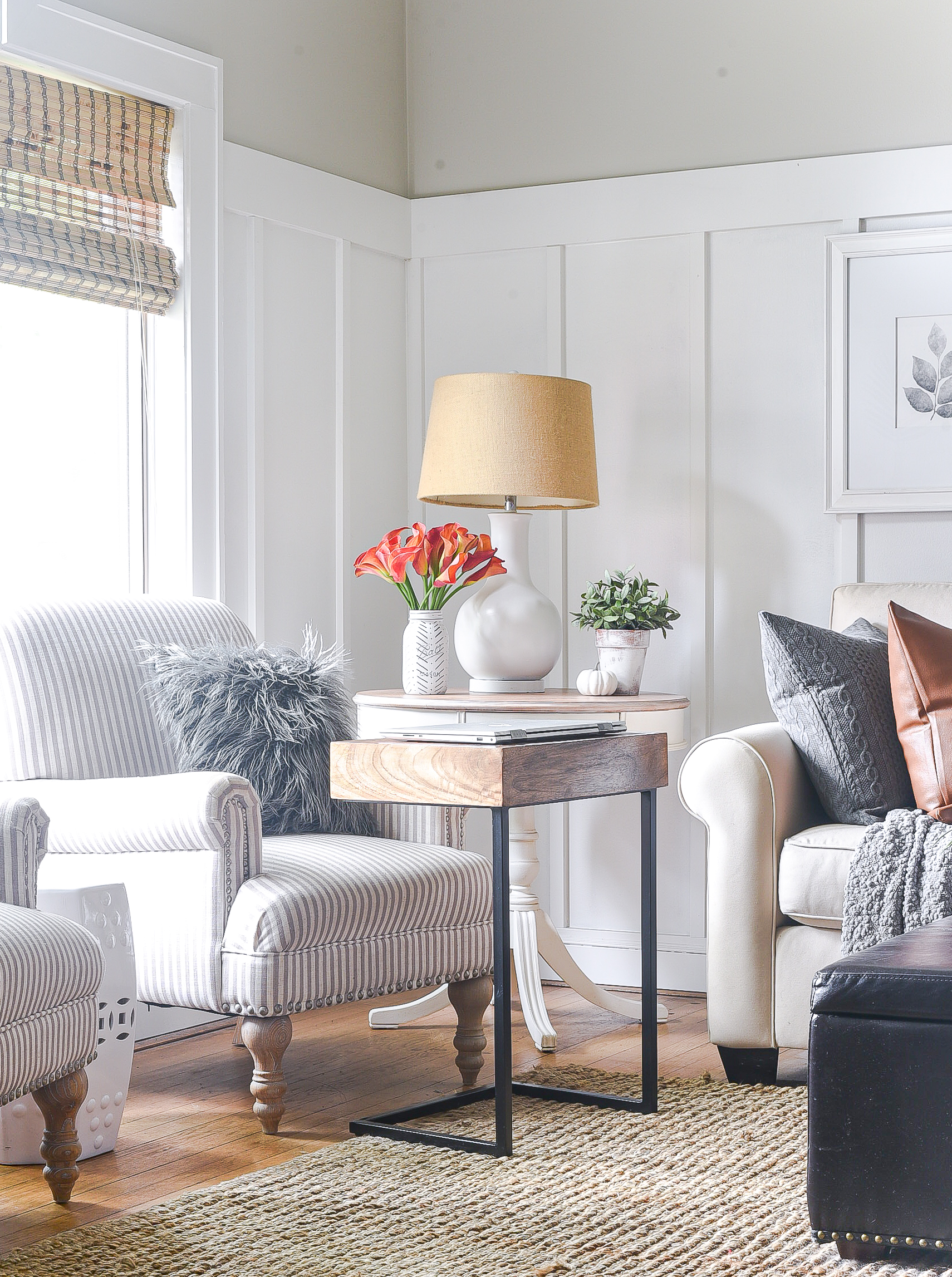 Welcome to Marty from A Stroll Thru Life's Fall 2020 Home Tour!
Normally Marty would kick things off, but as I explained yesterday, Marty had a devastating, heart-wrenching summer. So I've volunteered to help keep her Fall seasonal home tour moving forward while she takes time to grieve and heal.
We have an amazing line-up of 28 bloggers who will be sharing some inspiring decor ideas for Fall all week long …
with me up first.
Gulp.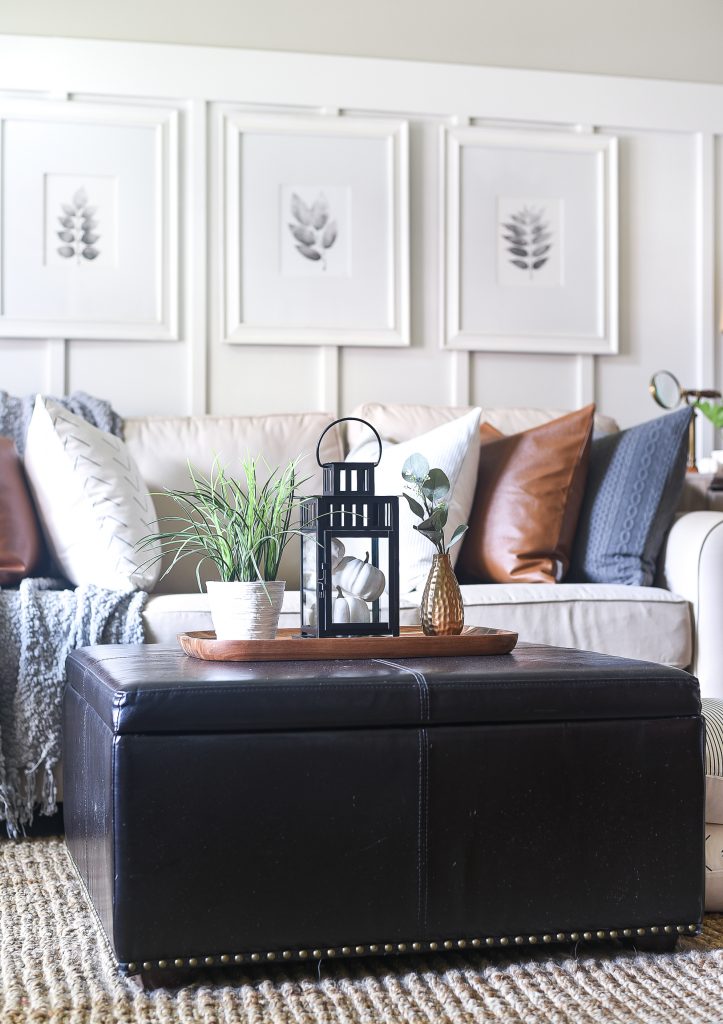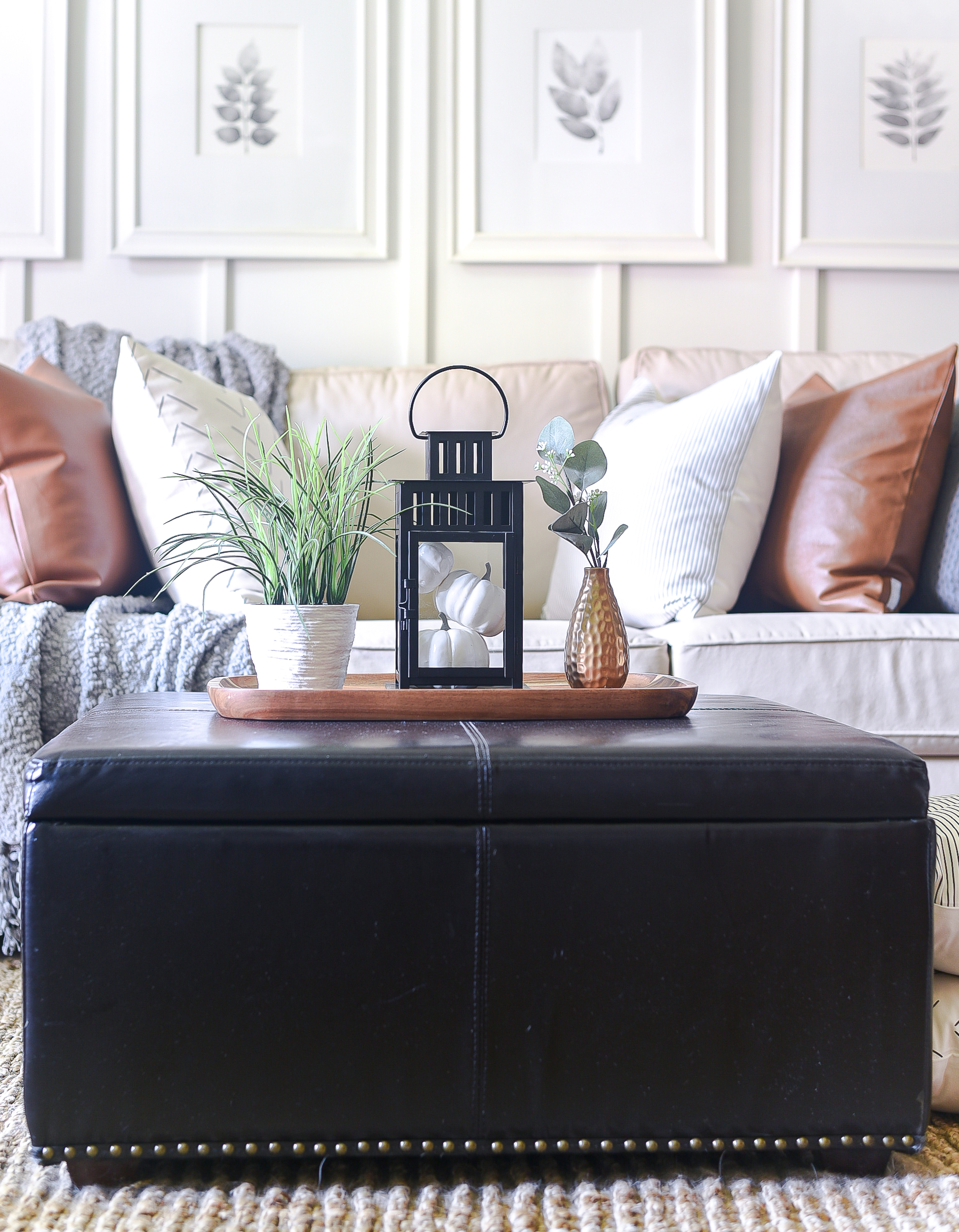 Now, I'll be honest with you, I was feeling a little bit of pressure to create an amazing space and take amazing photographs. I mean, I am up first after all!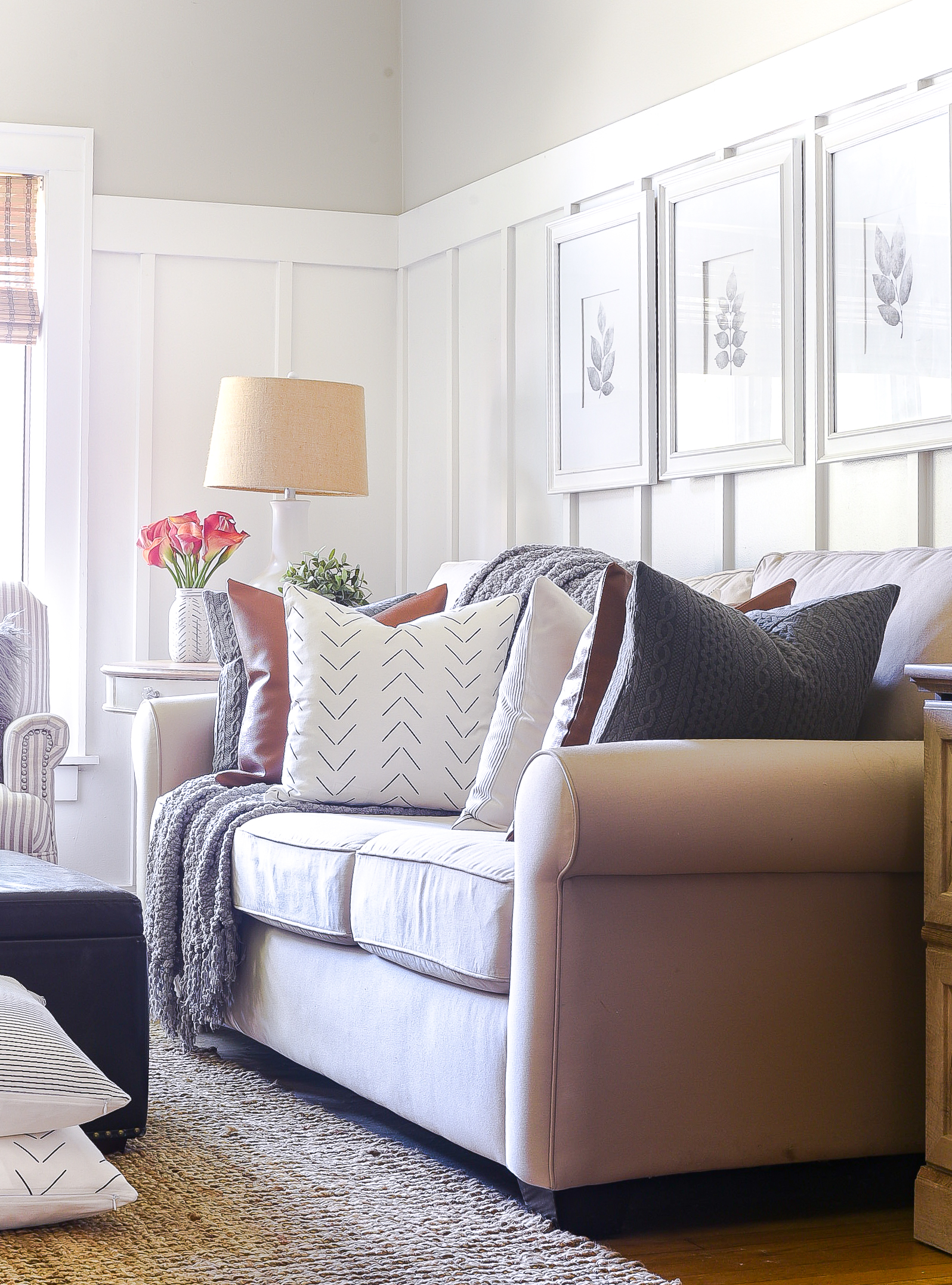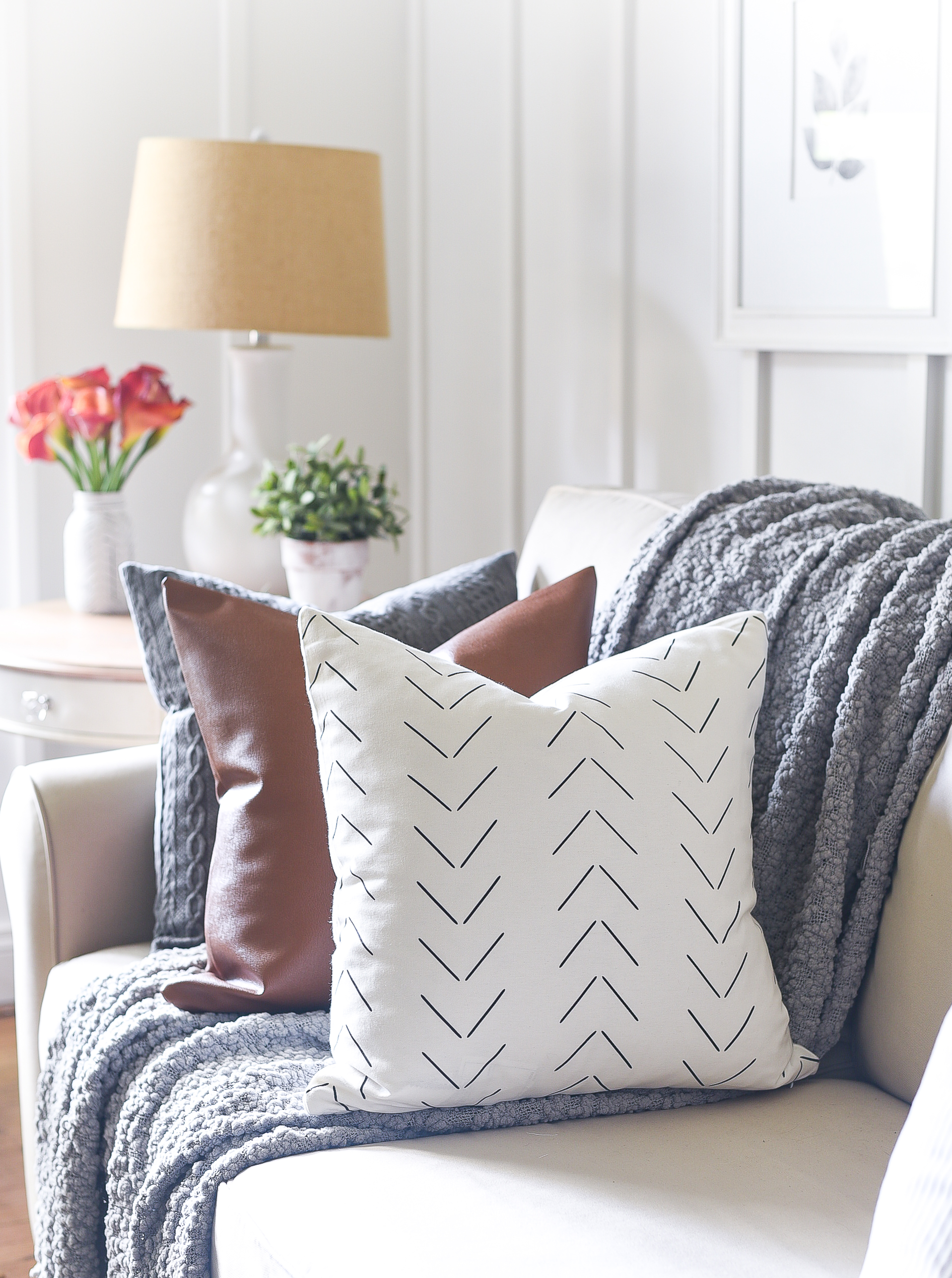 But the weather in Chicago was extremely uncooperative last week.
Until yesterday.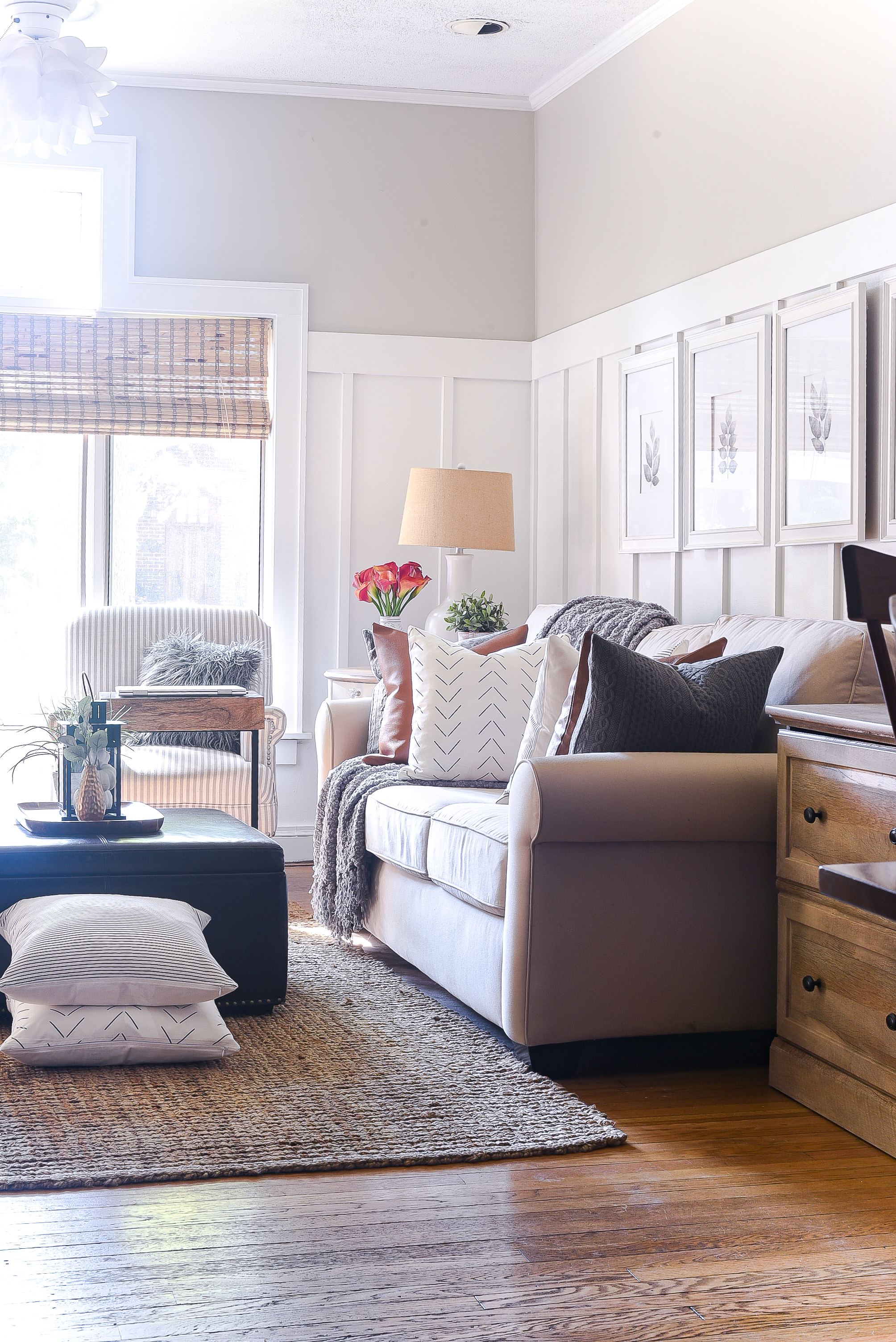 Yes. You read that right. Yesterday!
And while I was extremely organized in getting all the home tour details together for everyone else … and was even able to take a few teaser shots of my space during a very brief break in the stormy and overcast skies … I found myself scrambling yesterday to get my photos taken and my photos edited and this post written and this post posted.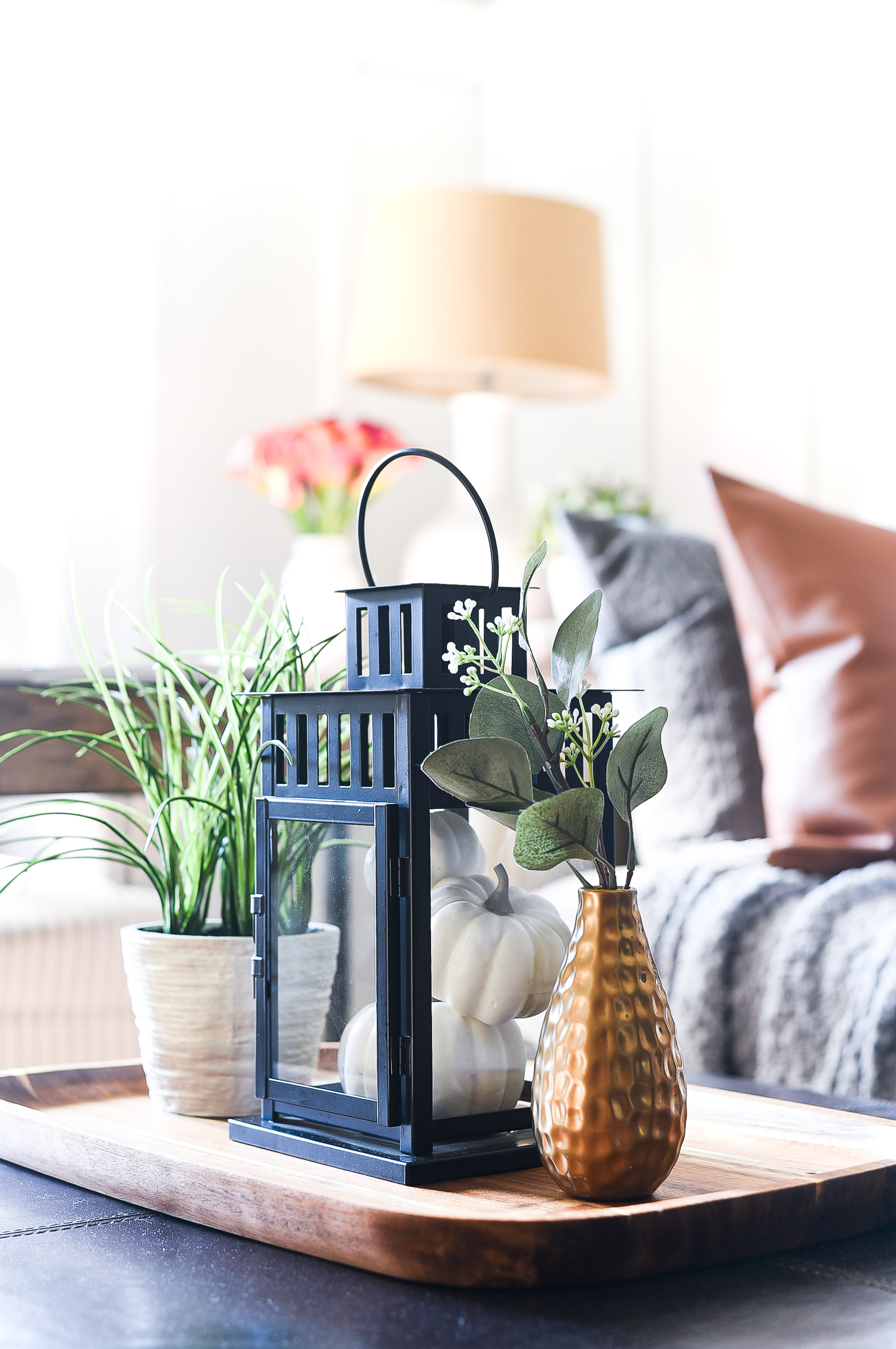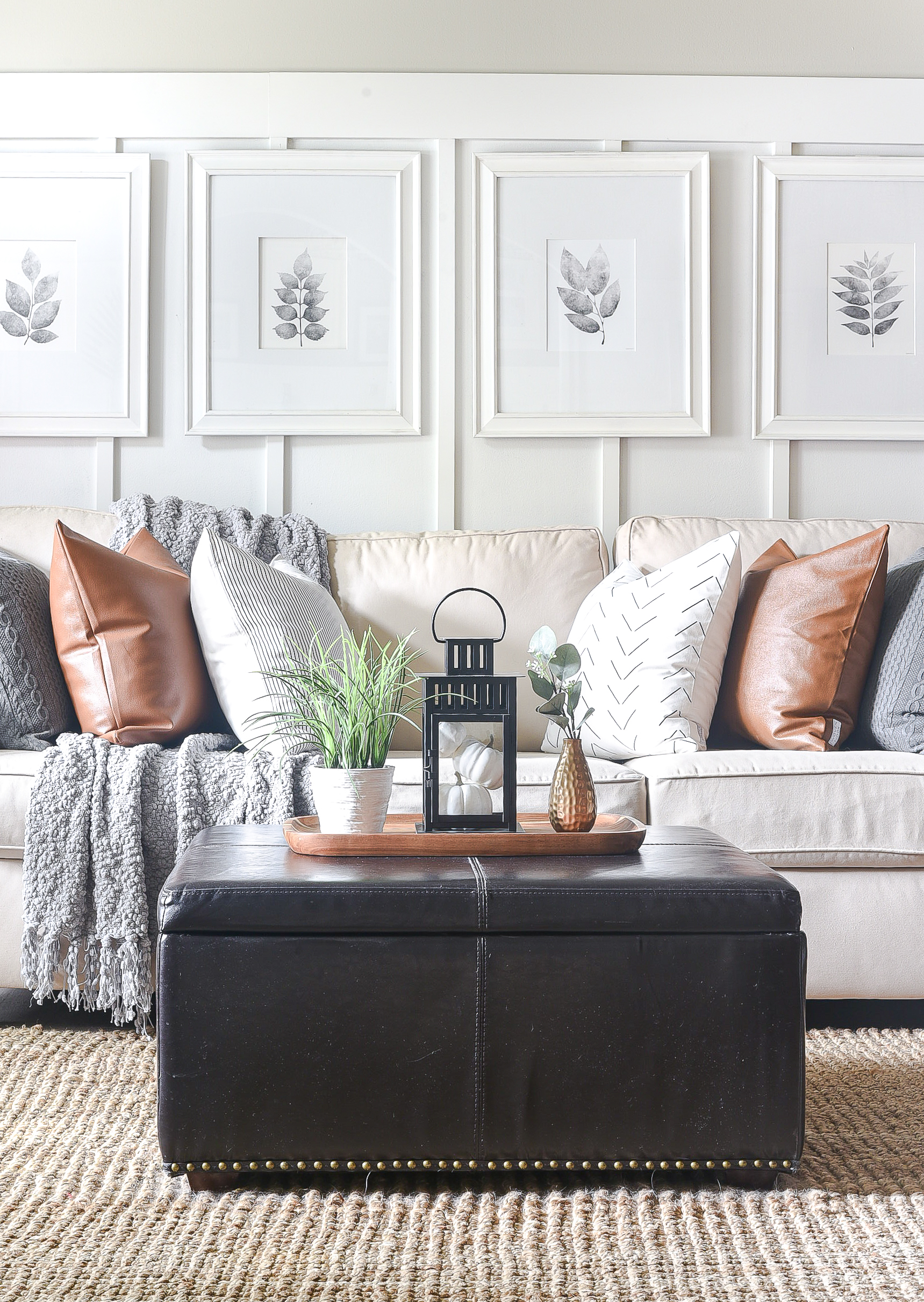 Phew.
At one point after I chose my photos and had them all edited, I looked up … and light was just oh so perfect in the living room. So I grabbed my camera again.
Sigh.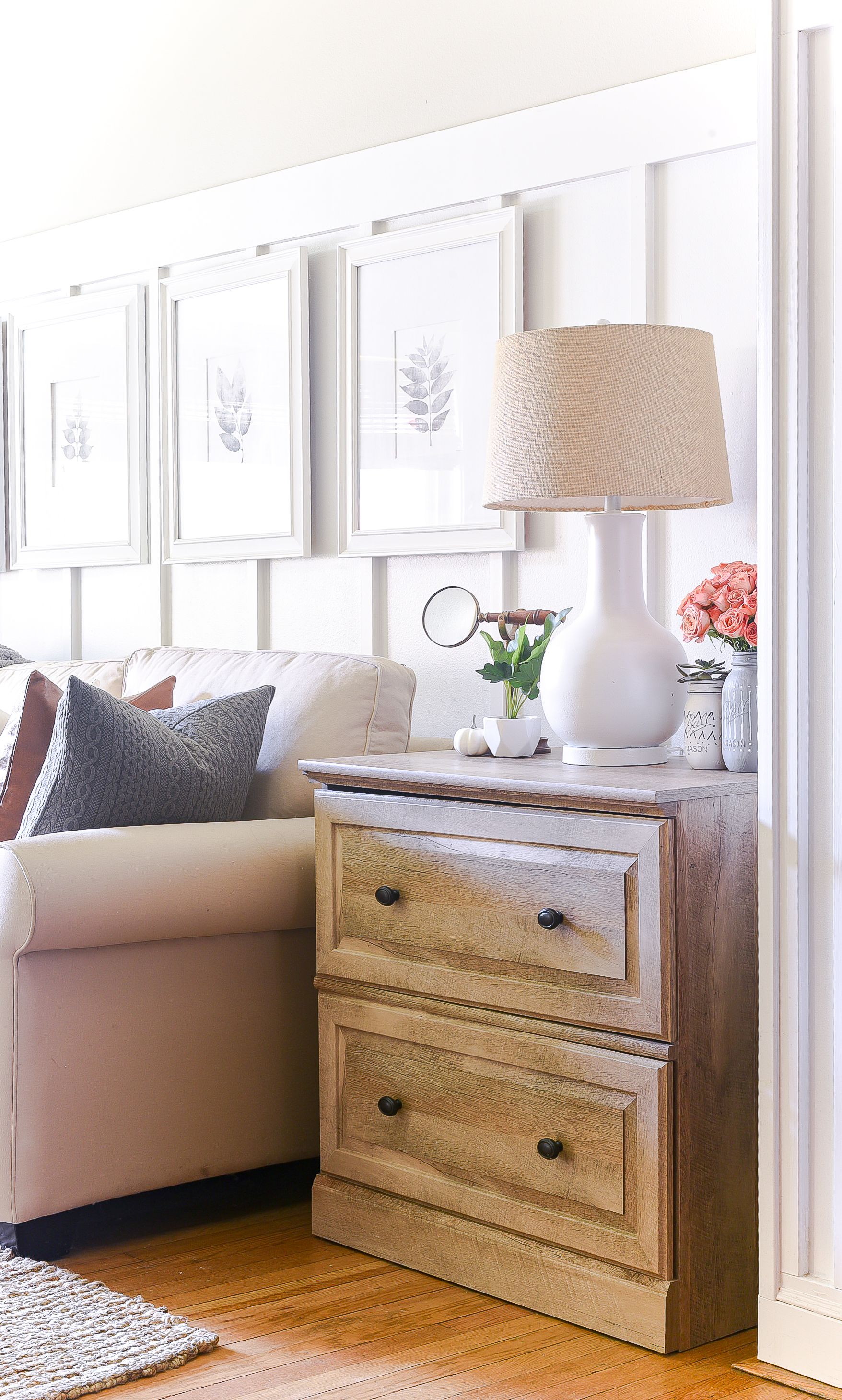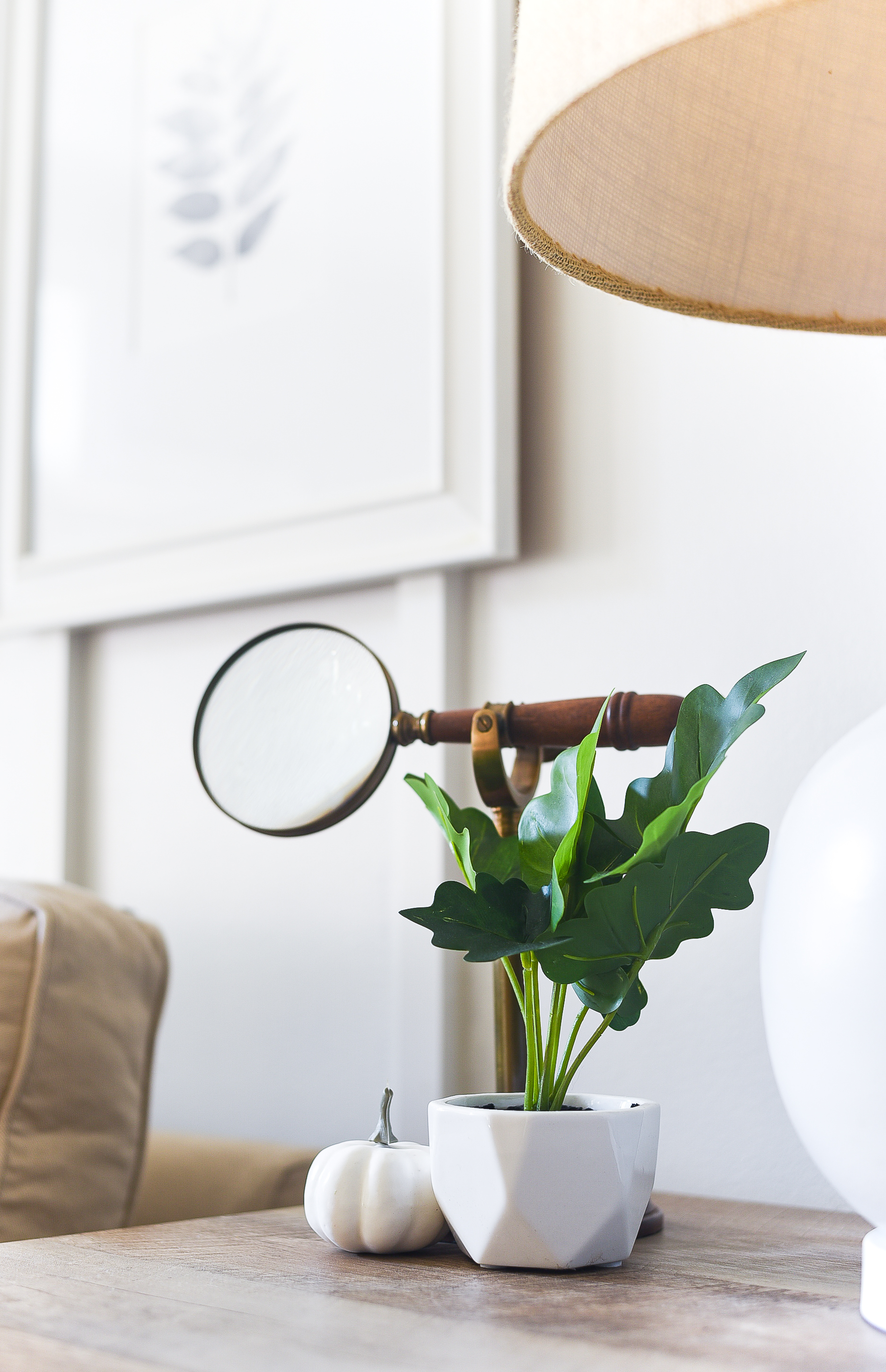 Rest assured, I wasn't up all night. It just cut into my chill with a glass of wine time.
Oh who am I kidding. I'm sipping a glass of Pinot as I type this. Ha!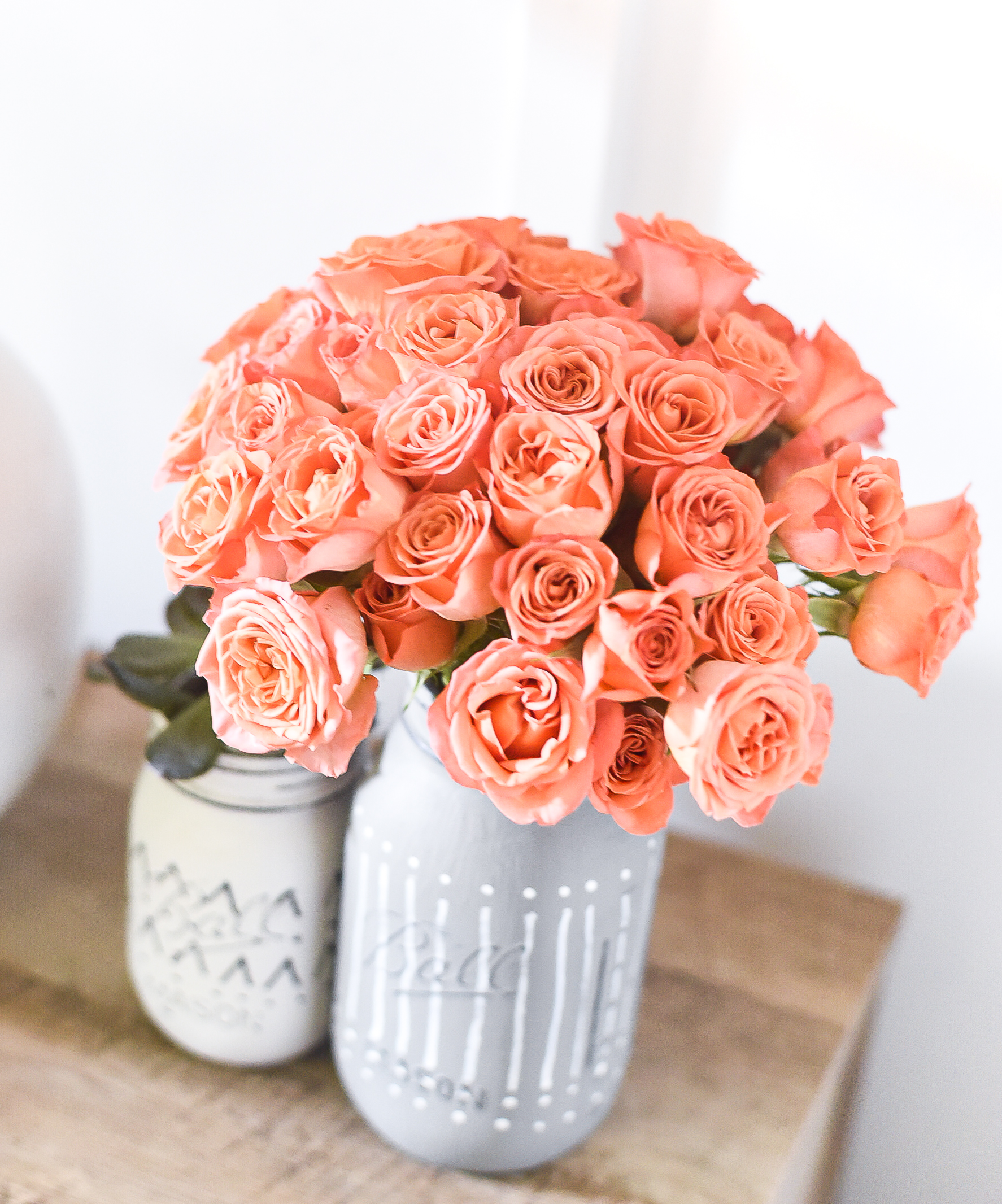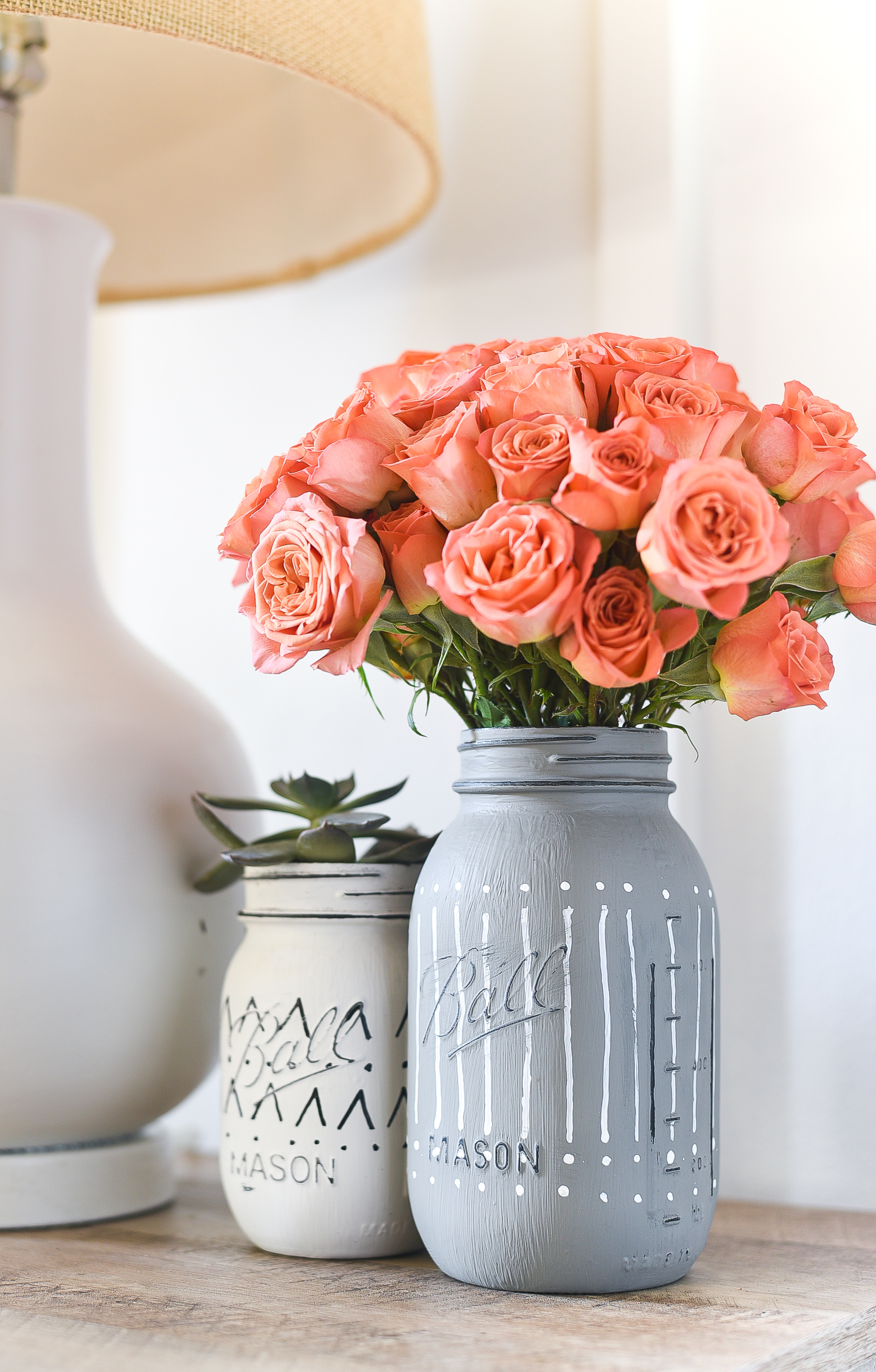 In the end, it got done. It got posted. And it ended up in your inbox.
Oh, and I know I said my living room is boho-inspired … it's even in the headline(!) … but I think it might read a bit more masculine den/library. Which is fair to the men who live here since Spring was all pink and fluffy. 😉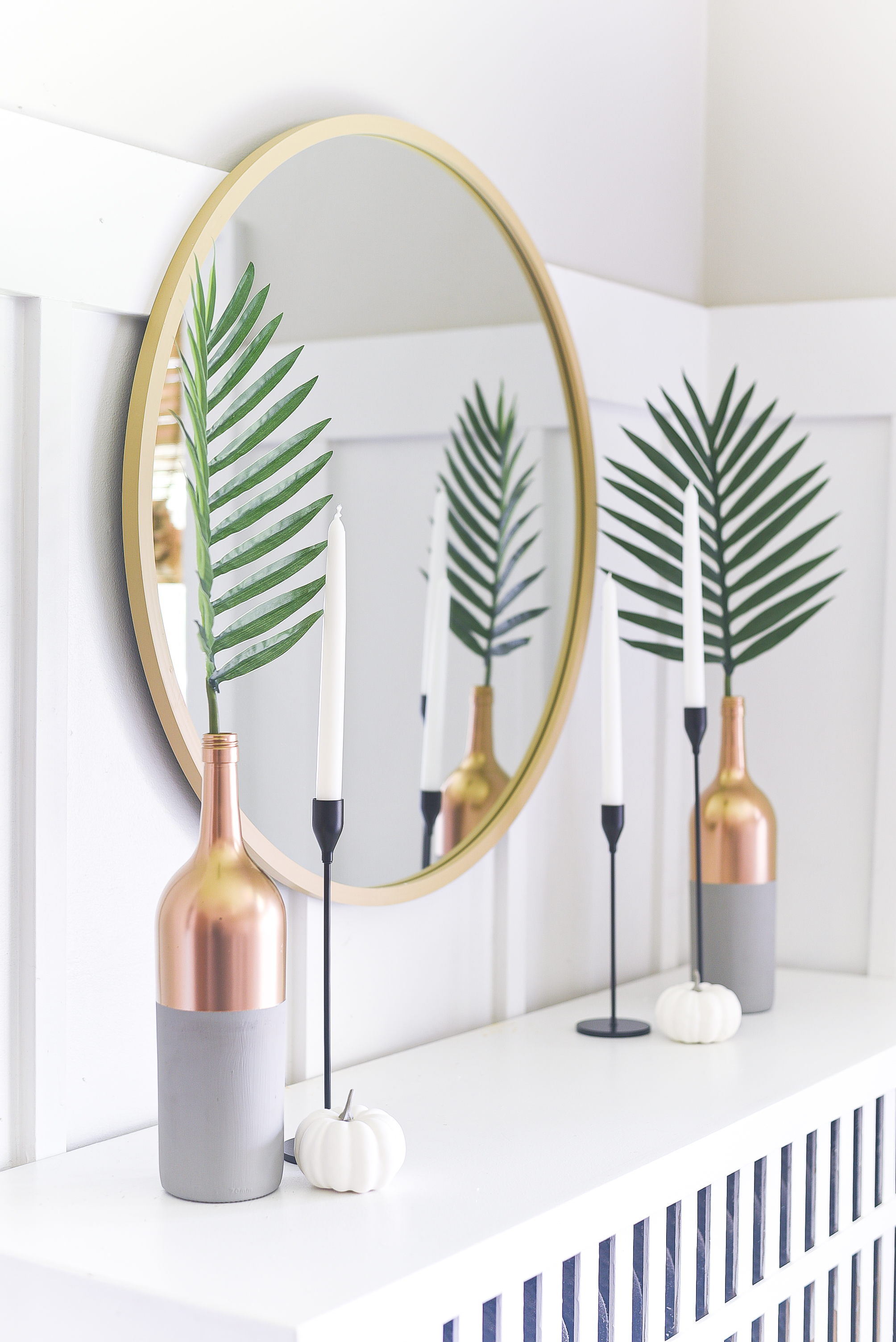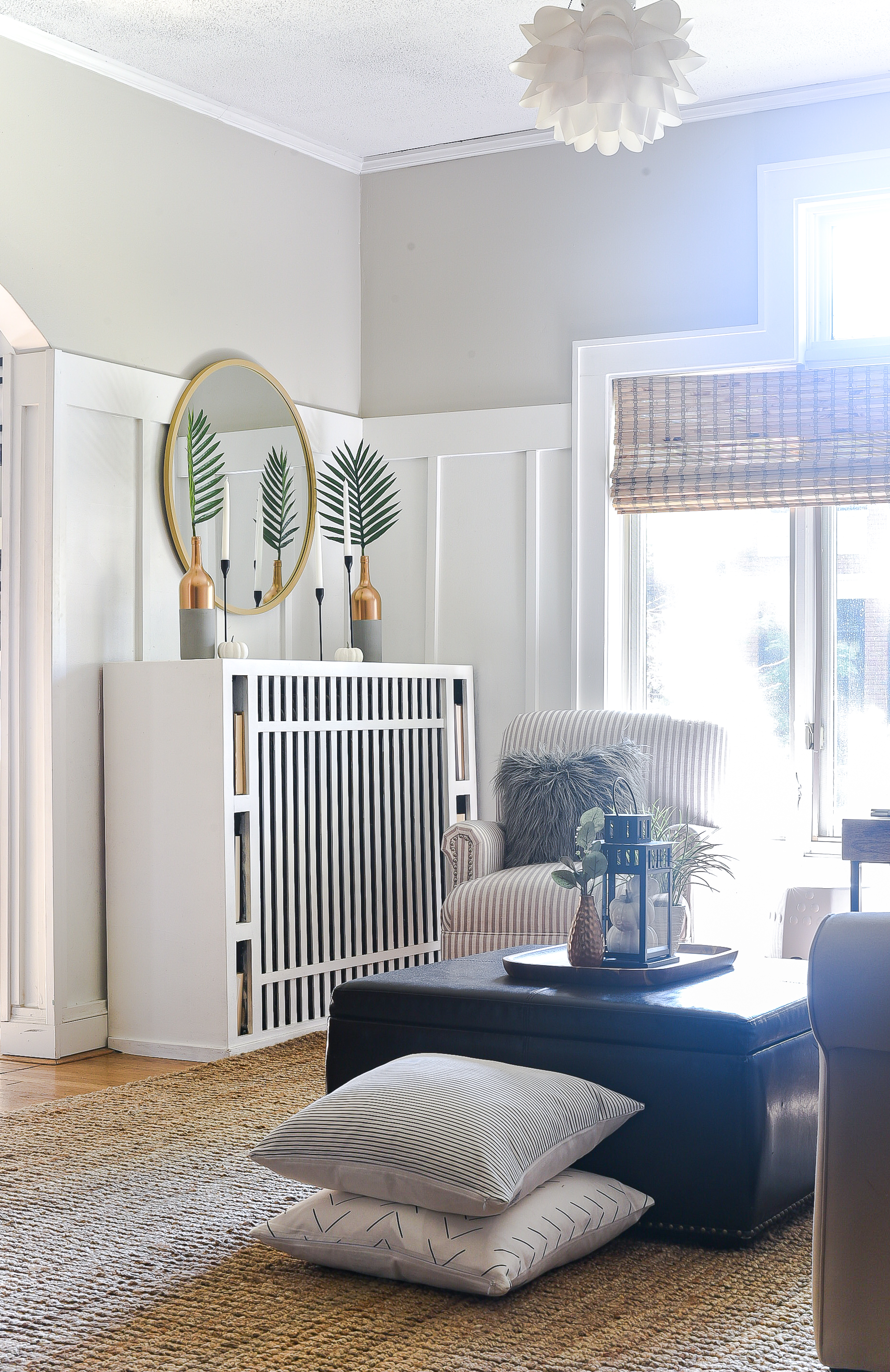 Up next on the tour is Laura from Inspiration for Moms who is sharing her amazing kitchen all dressed up for fall. (Don't you just love that subway tile all the way up to the ceiling?)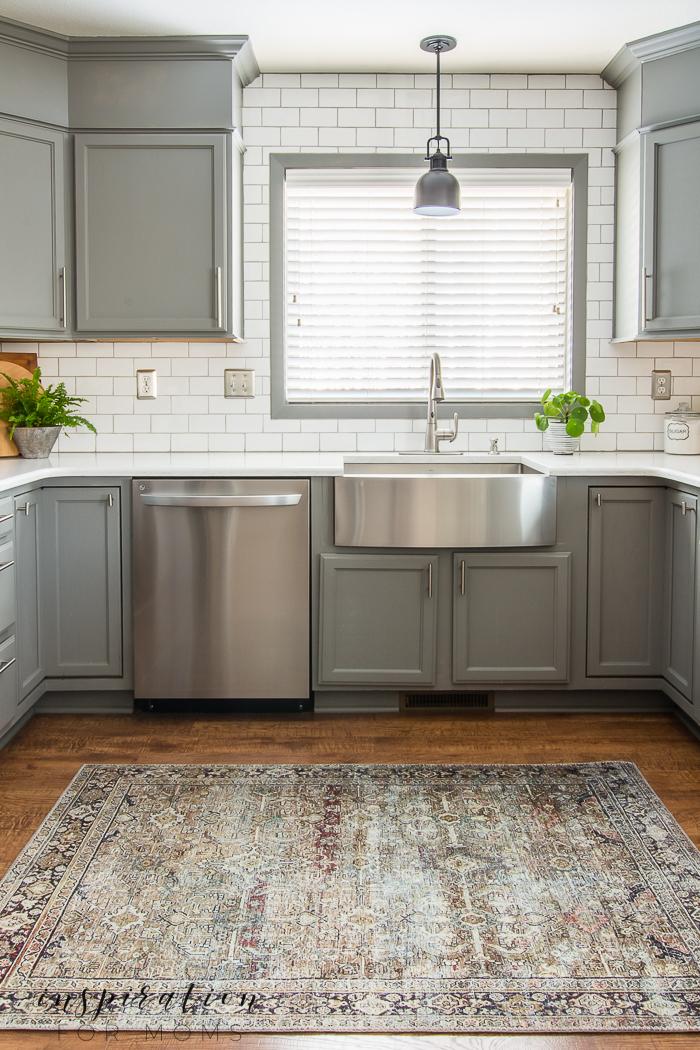 Followed by Ashley at Modern Glam with the coziest spot ever to snuggle up with your pup this fall. (Though I'm pretty sure my Ernie would not share that throw blanket. Or chaise lounge.).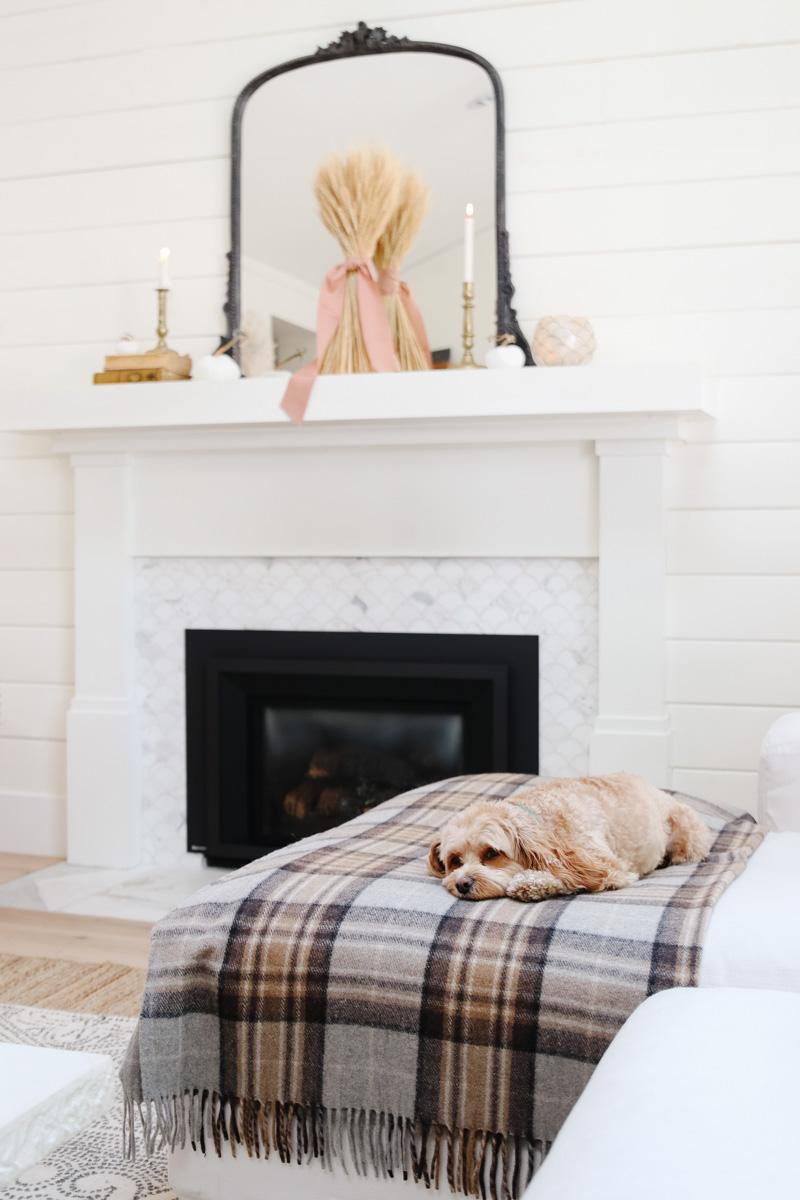 Followed by Heather at Southern State of Mind with this gorgeous, welcoming fall front porch. (Is that a leopard print doormat?).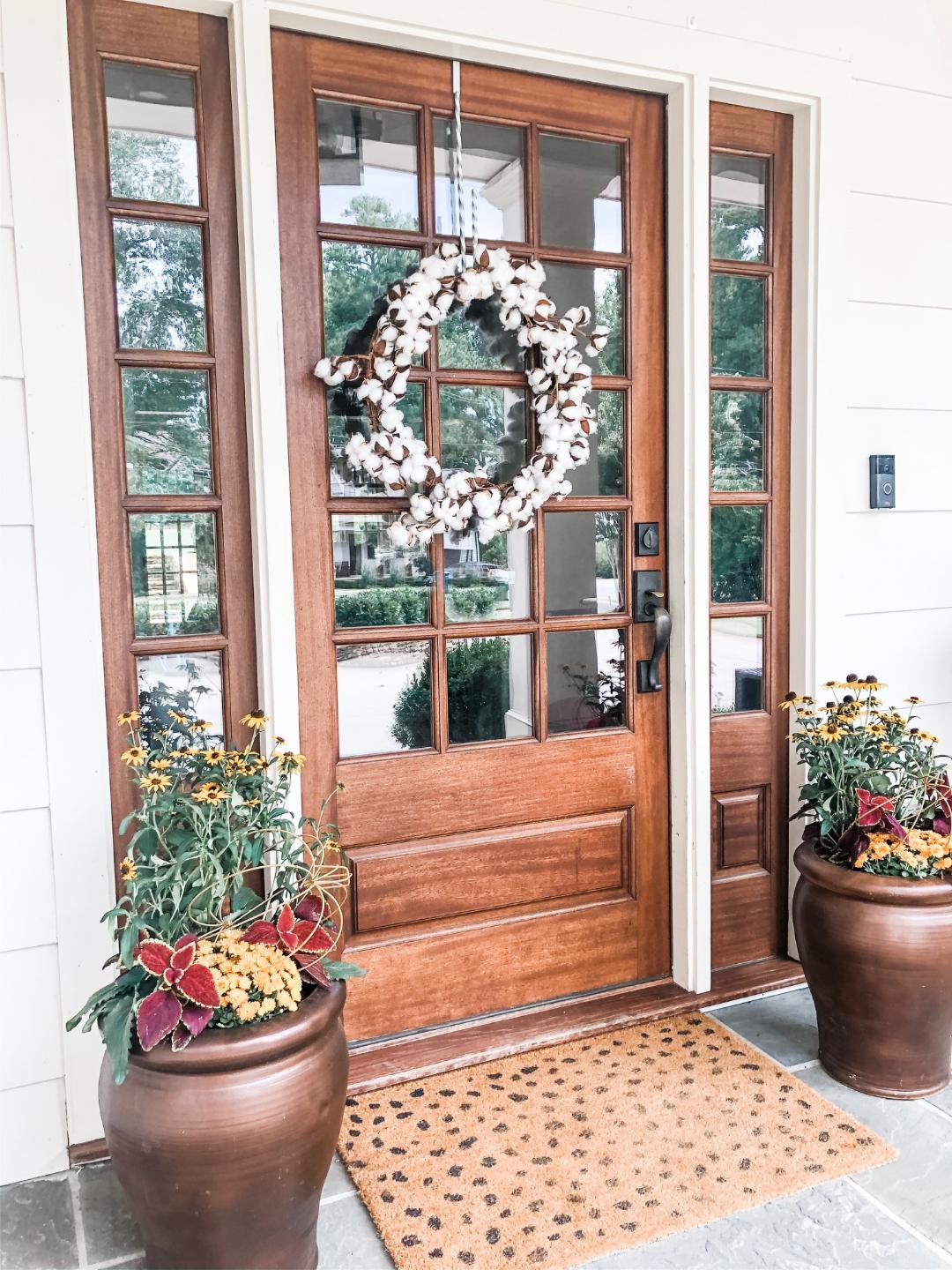 Laura at Decor to Adore is sharing multiple spaces in her home decorating for fall, including her super cozy bedroom. (I'm guilty of never decorating my bedroom for the seasons; looking forward to some inspiring inspiration from Laura!)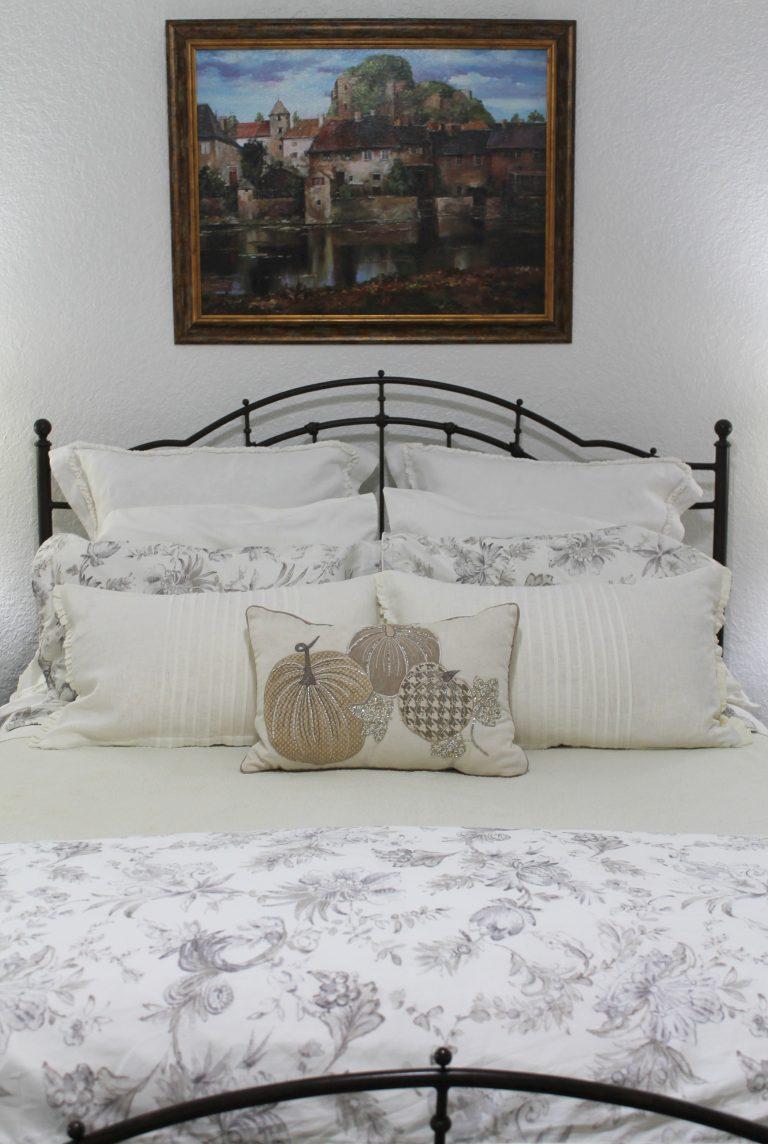 Rounding out today's fall home tour schedule is Jenn from Clean and Scentsible who is sharing her gorgeous dining room. (White pumpkins, gorgeous amber jugs and a stunning gray hutch – I'm in!).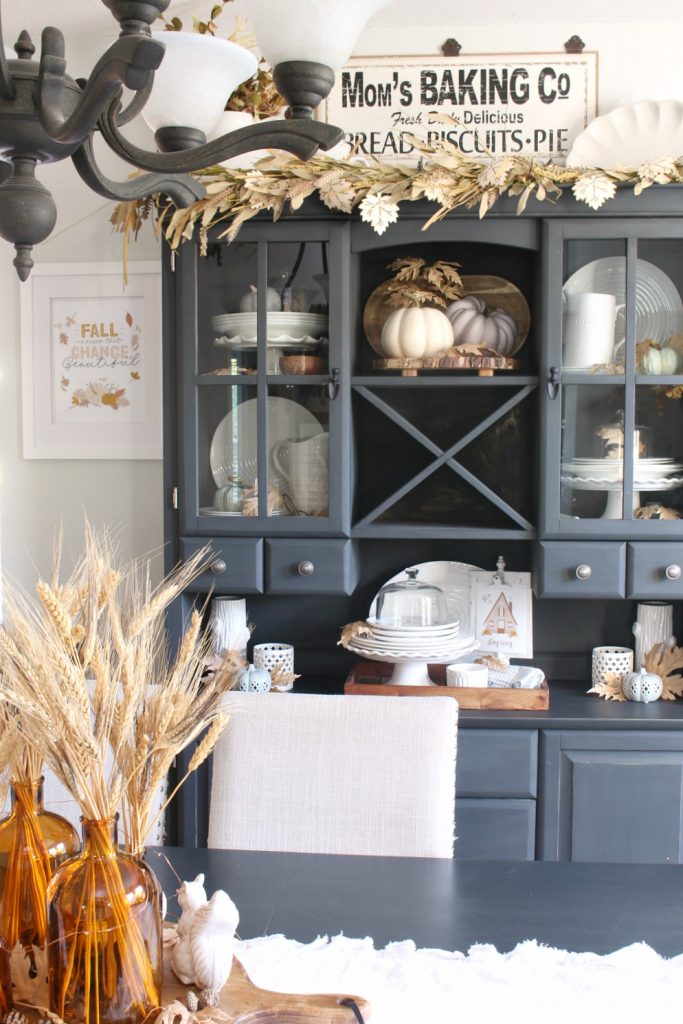 Marty's Fall Home Tour will be going on all week (with Marty rounding out the final spot on the final day!) and I'll be sharing each day's line-up here on the blog (so expect to see a lot of me in your inbox this week!). Here's the week long line-up of Fall fabulousness!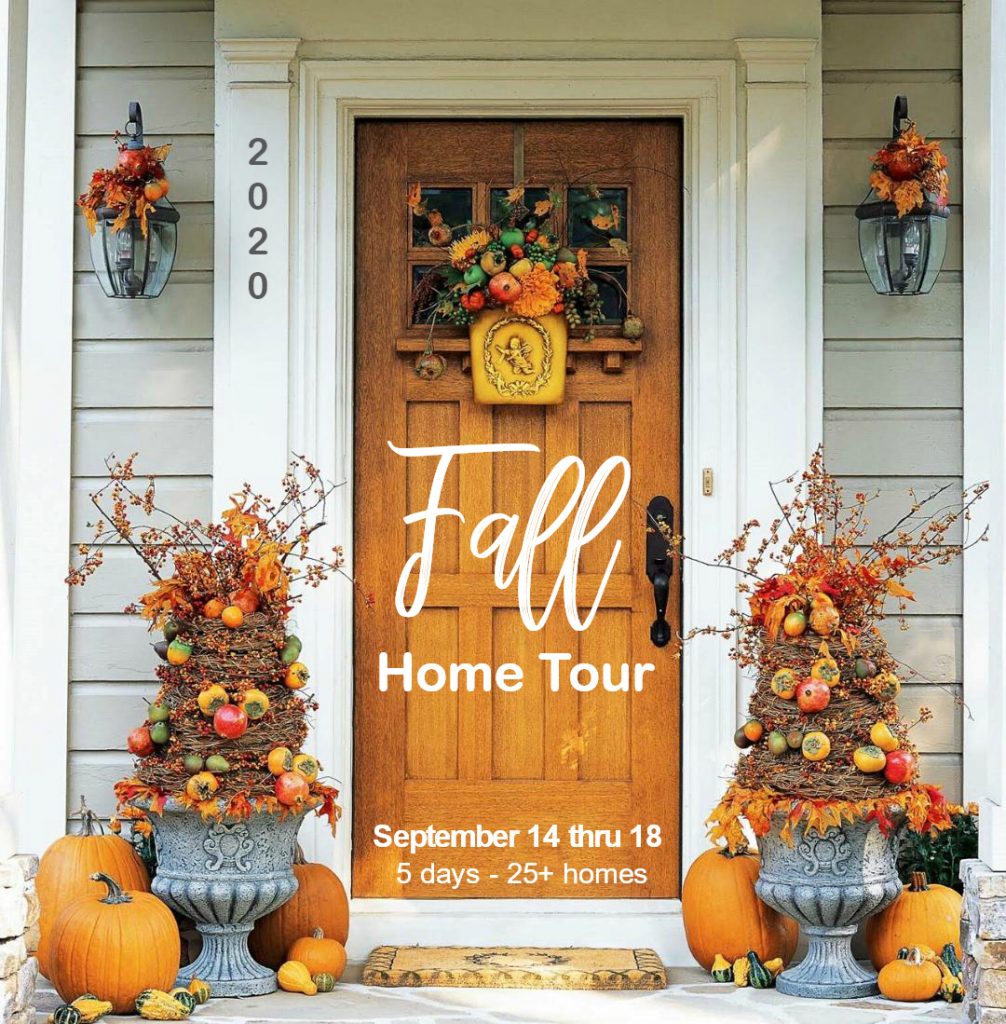 Monday
It All Started With Paint / Inspiration for Moms / Modern Glam / Southern State of Mind / Decor to Adore / Clean and Scentsible
Tuesday
Far Above Rubies / Town and Country Living / Thrifty and Chic / StoneGable / Setting for Four / Making it in the Mountains
Wednesday
Seeking Lavender Lane / The Wood Grain Cottage / Duke Manor Farm / 11 Magnolia Lane / Life on Cedar Lane
Thursday
Thistlewood Farm / Hymns and Verses / Follow The Yellow Brick Home / Our Southern Home / Remodelando la Casa / Pink Peppermint Design
Friday
Worthing Court / CitrineLiving / Cherished Bliss / Delightful Order / A Stroll Thru Life
Pin It!