I've been holding out on you …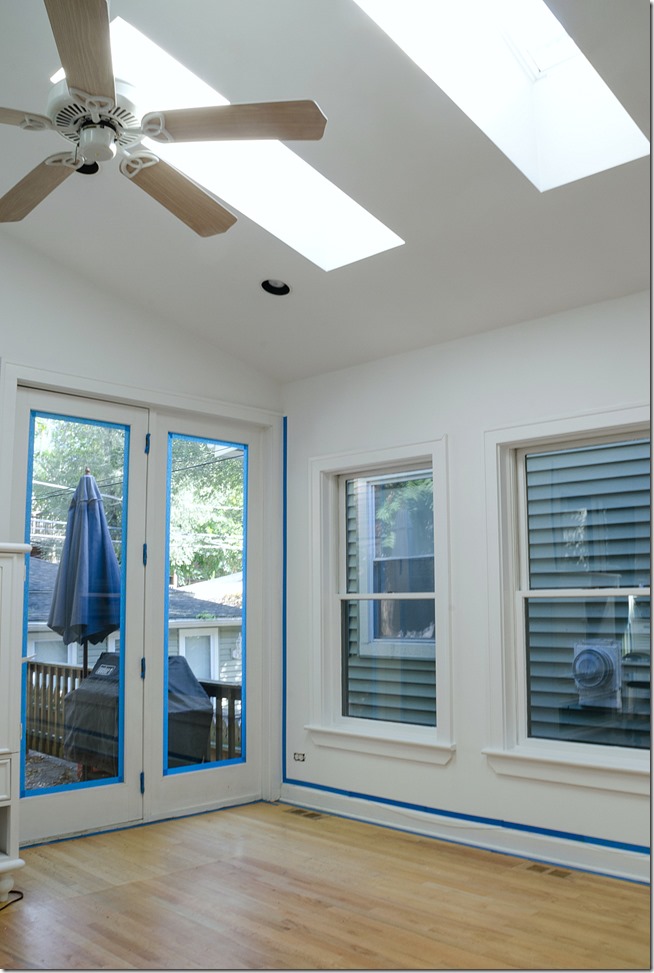 There's a space in our home that is, hand's down, my favorite space of all.
It's a space we built ourselves. Okay, not with our own hands. Architects and contractors were involved. But I plotted and planned and designed this space.
It's our saving grace space.
You see, our cozy little home for two became very crowded when we became three. As anyone with kids can attest, that tiny new little person comes with enormously sized accessories. And for three years, we burst at the seams as we moved hideous plastic accessories to and fro.
And we managed.
But when we were on the brink of becoming four, drastic action was called for. In the shape of a new space. And I was determined to make this brand new space as bright and light as possible. Hence the three double hung windows on one side of the room …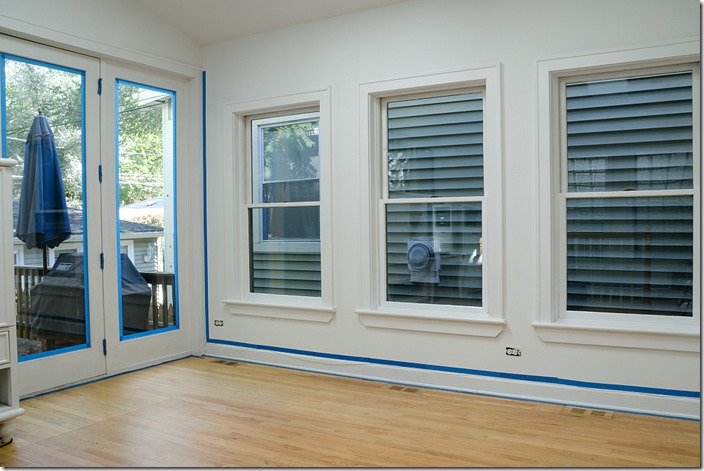 And two glass block windows on the other …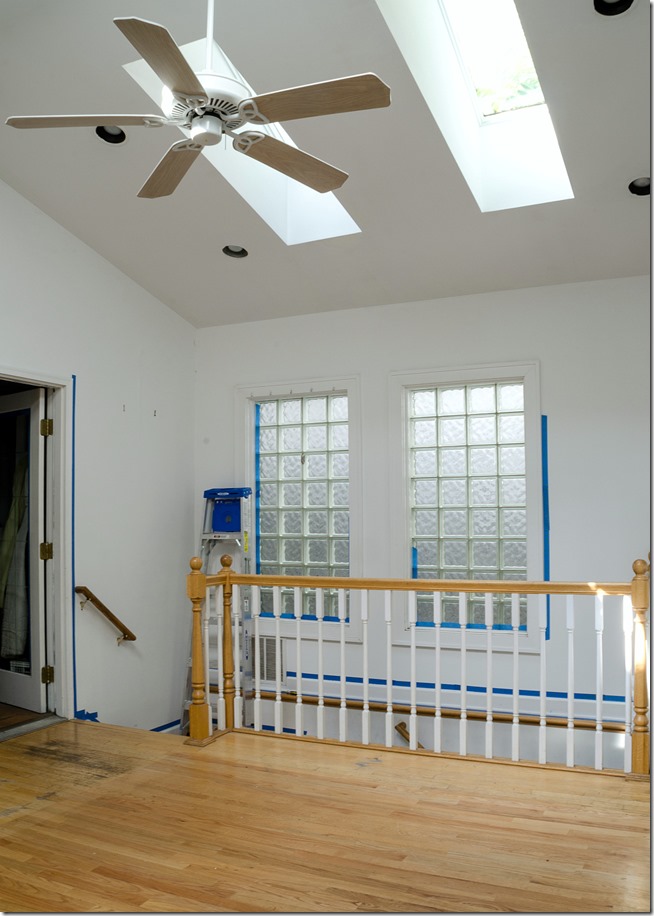 And four skylights …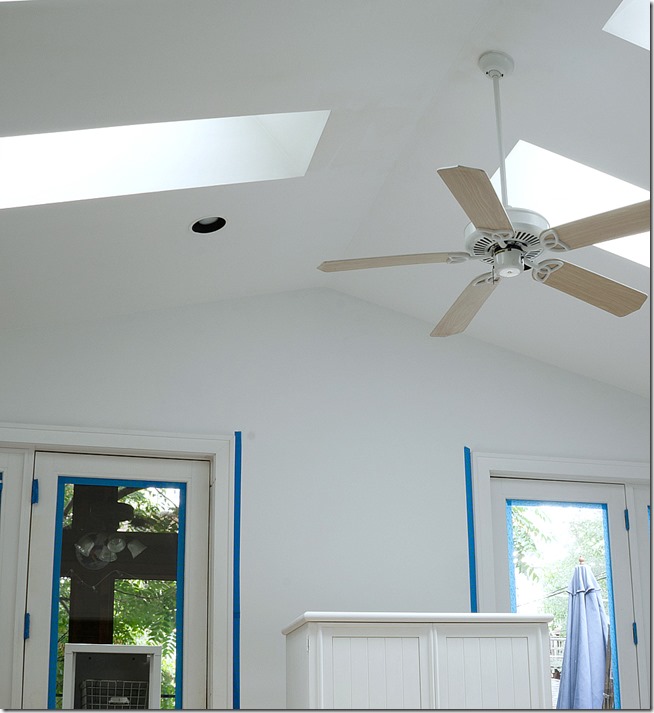 And not one, but two huge French doors that my contractor friend still grumbles about how heavy and impossible they were to install …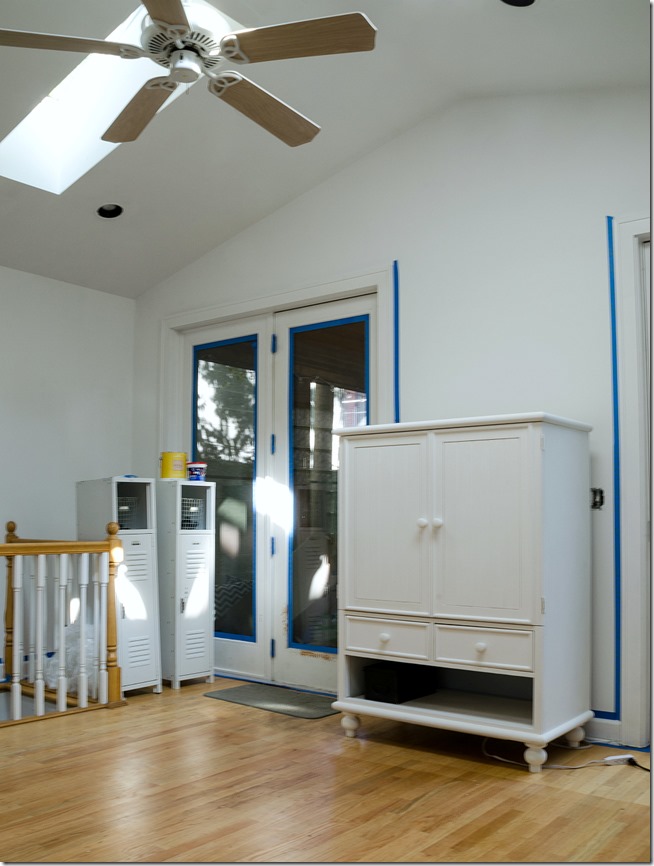 Right now I'm in the throes of a redesign of my beloved room. The walls have been painted. The trim is in progress. The new couch arrives next week,
And then there are the diy projects. There will be staining and spray painting and sanding and pillow making. Not to mention a chalkboard paint project that may or may not work out as planned. And a gallery wall.
I'm a bit giddy with excitement.
I can't wait until it all comes together. And I can't wait to show it to you all!
Until then, I'm trying to contain it all. And not get frustrated that it isn't coming together as quickly as planned. I'm trying to take it in stride. One day at a time …

Linda
 For more of my room remodels, just click here …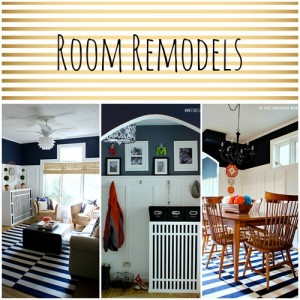 Sharing: * Between Naps on the Porch *