Why is it when I'm sitting home alone on a Saturday morning — as in the house is completely empty — does it feel so utterly and devastatingly lonely?
It's not like I'm never home alone.  In fact, this is pretty much modus operandi Monday through Friday when the kids are at school and my husband is at work …
Yet on a weekend, it just feels wrong.
And lonely.
And left me feeling a bit blue.
On the weekends I'm used to being surrounded by family … and often times, more than just family.  Friends of the family too.  Twirling and cartwheeling and giggling …
… or yelling at the Xbox …
But this past Saturday everyone was gone.  The tween at a sleepover.  The teen at his high school's open house.  The husband traveling on business …
And as I watched the last of my family walk out that door …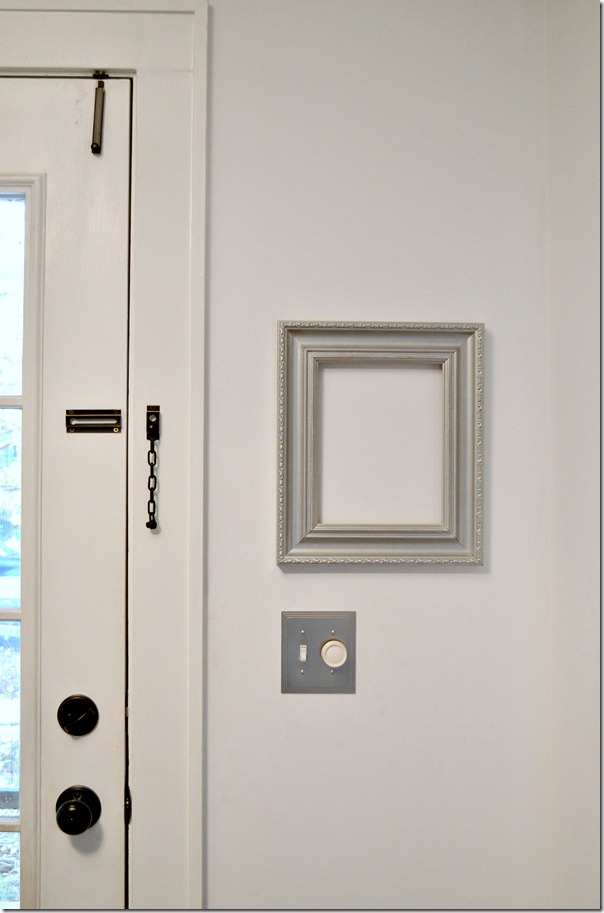 I stopped.
And I stared.
And I took a closer look at the wall that that door sits on.
And I realized in comparison to the rest of the entry, it was pretty bland.
Boring.
And that's when I decided to take out my Saturday afternoon blues on that boring, bland slab of white wall …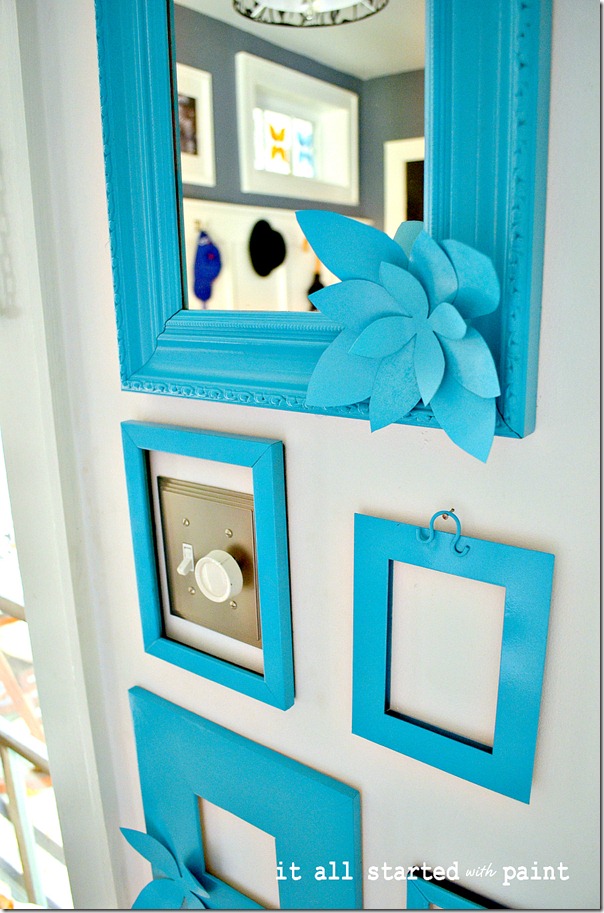 It cost me zero dollars.  That's right.  Nada.  Nothing.
I simply gathered a bunch of frames from around the house and gave them a few coats of spray paint left over from this project …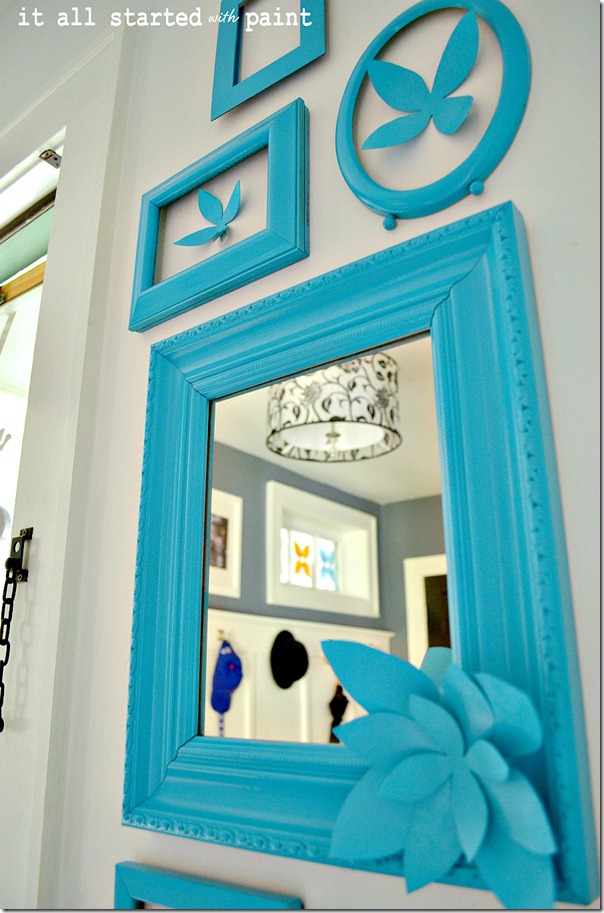 The flowers are made of poster board (you can see how I made them here …)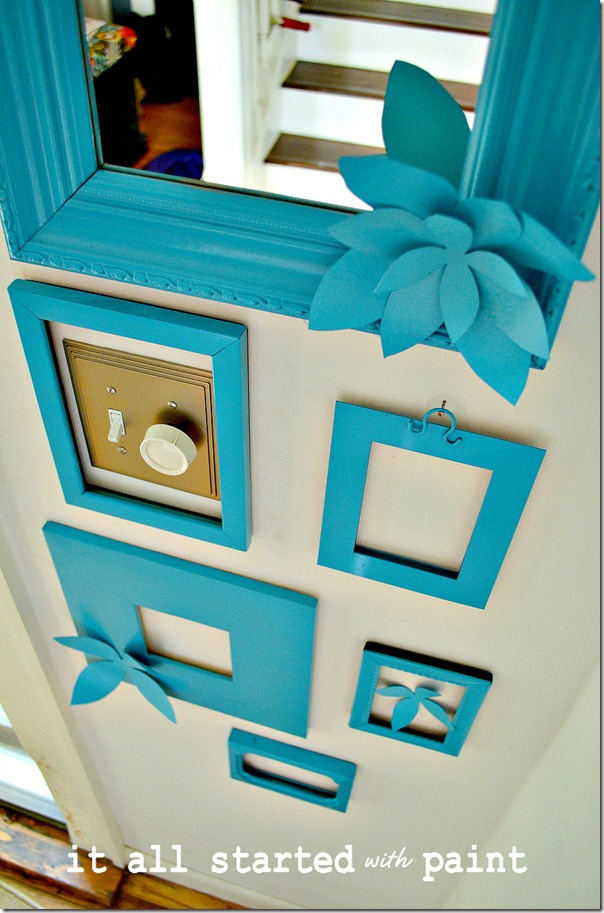 I first laid out the frames on the floor.  And I made a newspaper template that I attached to the wall …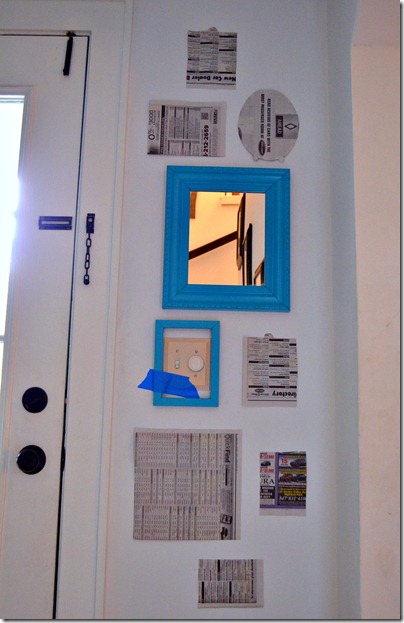 … and nailed the nails right through the newspaper.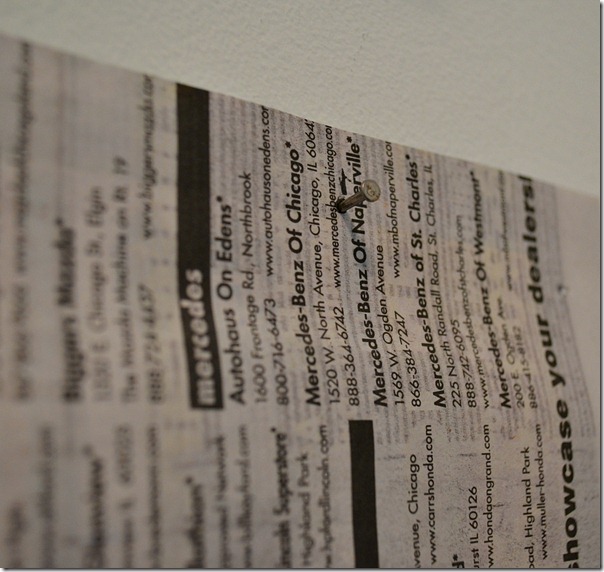 And at the end of my sad and lonely Saturday, this wall of blue frames and flowers seriously cheered me up …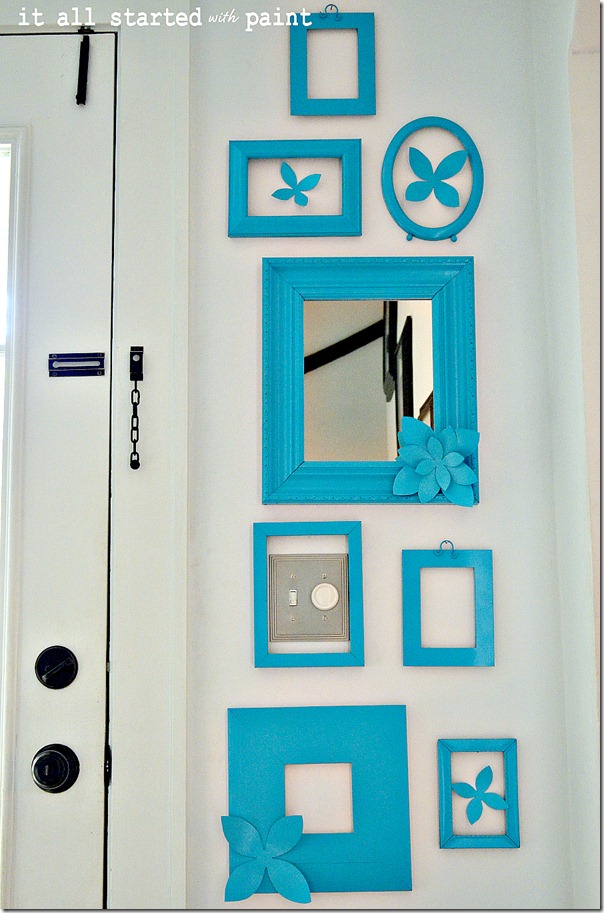 Sharing …
* Under the Table & Dreaming  * Between Naps on the Porch * Design Dreams by Anne * Making the World Cuter * Skip to My Lou *  Today's Creative Blog * Home Stories A 2 Z * Cozy Little House * Savvy Southern Style *  House of Hepworths *  The Shabby Creek Cottage *  The 36th Avenue * No Minimalists Here *  Somewhat Simple *  Delightful Order *  Beyond the Picket Fence *  Live.Laugh.Rowe *  At The Picket Fence *  Common Ground * French Country Cottage *  Funky Junk Interiors * Thrifty Decor Chick *  A Bowl Full of Lemons * Not Just A Housewife *  My Uncommon Slice of Suburbia *  The DIY Showoff *  DIY By Design *