The universe is conspiring against the blog.
It's one thing when I make decisions about when, what, and how often to blog.  It's a whole different story when outside forces force my blogging hand …
… and injure that hand in the process.
It all started when that scoundrel of an electrician stood me up. Left me high and dry last weekend so he could attend a family birthday party, of all things!  Pushing the highly-anticipated dining room reveal to next week …
Next up came the curtain caper.  I was trying to be frugal and stretch the fabric I used on the new curtains for the dining room.  But frugal and stretching made the panels look flimsy and cheap.  Now I need six more yards.  But the fabric store is out of my desired fabric.  More is scheduled to arrive on Monday.  Or so they say …
… oh, and add one more day to that highly-anticipated dining room reveal …
Then there's the easy peasy wall art project for said highly-anticipated dining room that has taken on a life of it's own …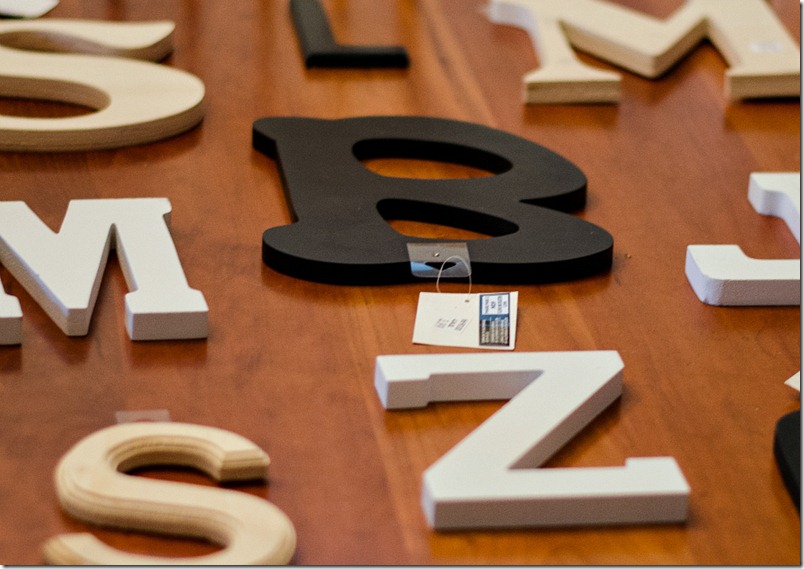 … with some hard-earned lessons about the importance of primer.  And how sometimes your first instinct isn't always the right instinct.
Little did I know then, that the universe was just taunting me.  Holding out.  Building up to the biggest blog conspiracy of all …
The torn tendon.
That's right.  I jammed my finger in the door jam – unintentionally, of course — trying to get my seriously-annoying-French-door-that-takes-two-hands-to-lock-and-unlock locked.  At first, I just thought it was bruised.  Brushed it off.  Took two Tylenol and went to sleep.  But when I awoke this morning, the finger just didn't look right (and, no, I will not be sharing any gross out pictures of my disfigured finger).  At first I feared a break.  But now that a possibly damaged tendon has been thrown into the mix, I'm wishing it was just a break …
Needless to say, the living room board & batten is on hold until after the hand specialist consult.  And perhaps some surgery …
So … tell me … any suggestions on some fun, one-handed craft projects I could create and blog about?


Want to keep up with my torn tendon drama?
It's easy. Just sign up here to get it all started with paint delivered to your email inbox:
Let's keep in touch: