Fourth of July Mason Jars – Red, White, Blue Dyed Rice Votives.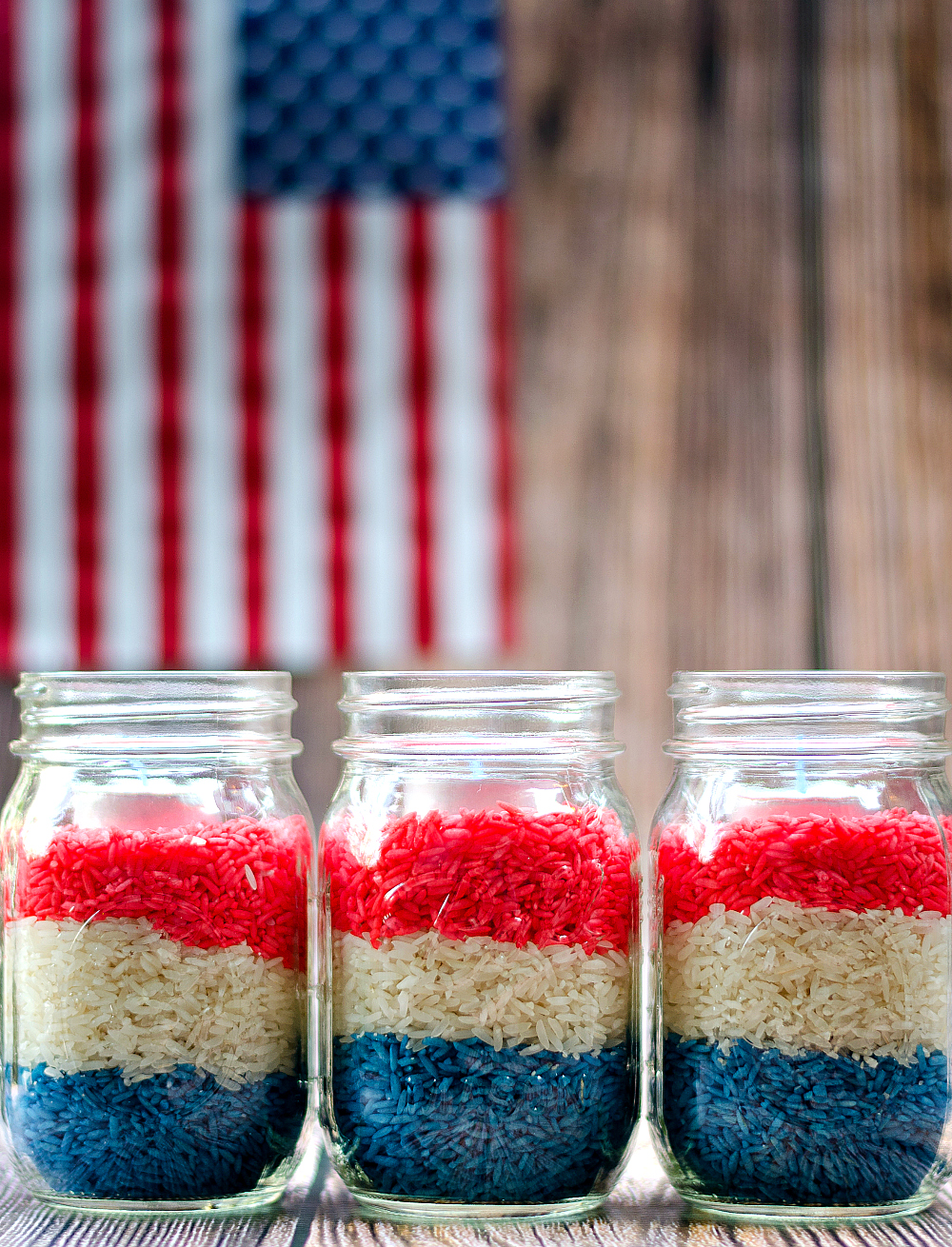 Happy Fourth of July!
Can I just say this is one weekend when I miss the East Coast the most? The sun. The sand. The Jersey Shore …
And as I scroll through my Facebook feed, I'm visually reminded of all I'm missing from my friends and family back east. You know, the sun. The sand. The Jersey Shore …
and Rhode Island …
and Cape Cod …
and even Long Island and the Hampton's (even though I've never visited either, I still miss them).
And yet, somehow, I've blocked out all the bad. Like the crowds. And the traffic. And the smells …
oh, the smells …
and only conjure memories of good. Sand between my toes. Good friends. Good books. Okay, trashy beach read books. Cool drinks on a open veranda following a scorching hot day on the beach.
Ahhhhh. Sweet, sweet memories. 🙂
As much as I love my new home and life in the Midwest, nothing beats the summer along the Northeast coast.
Oh, and if you're interesting in making some super easy red, white, and blue centerpieces for your next patriotic celebration, you can find the tutorial for these Fourth of July Mason Jars featuring red, white and blue dyed rice on Mason Jar Crafts Love blog. Just click here …