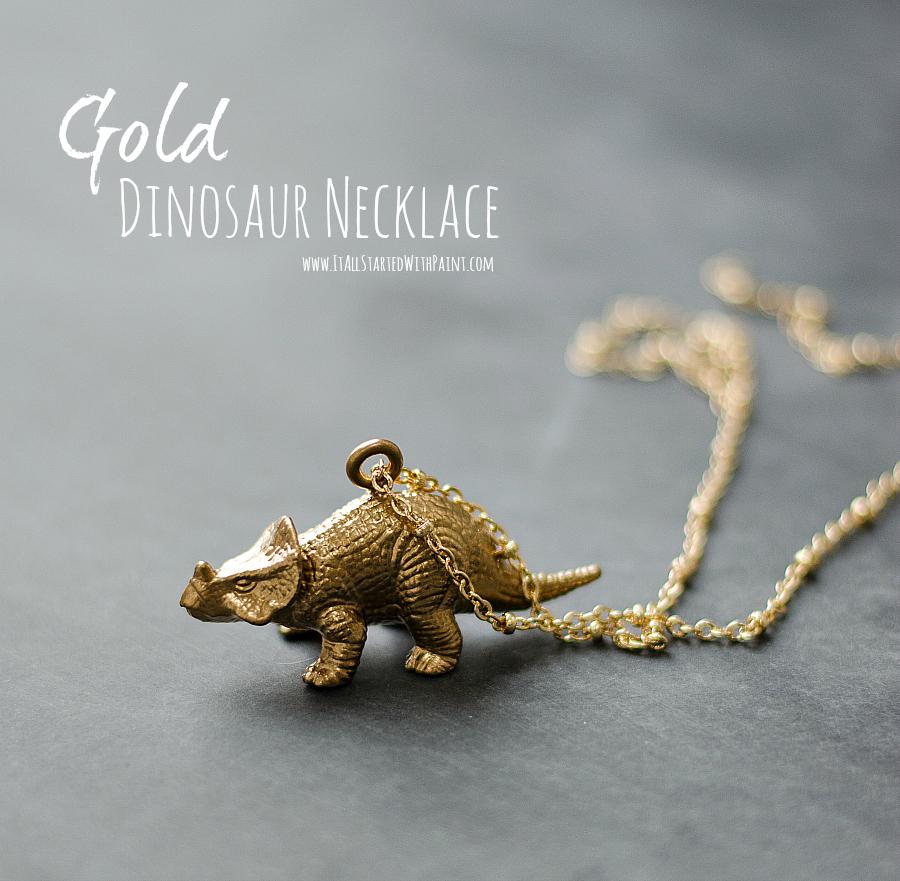 This is not the repurposed project I planned to share today.
No, that project turned into a big fat mess of blurry and bleeding paint. A homemade-contact-paper-as-stencil epic fail involving thrift store plates and enamel paint.
Which placed me back at the drawing board with no time to fix that mess in time for our first Wednesday party …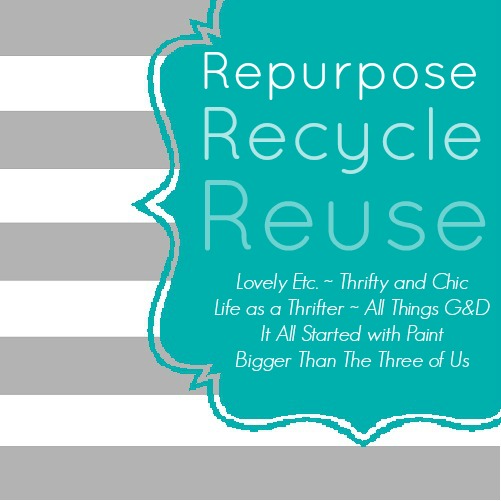 So I had to scramble. And "repurpose" a project that I shared on Made From Pinterest last month. But have yet to share here …
until now …
as an act of desperation.
It's my gold painted dinosaur necklace. Inspired by a project the on the blog of my blogger friend. And a project that all started when my blogging friend wondered if people were sick of the whole painted dinosaur trend …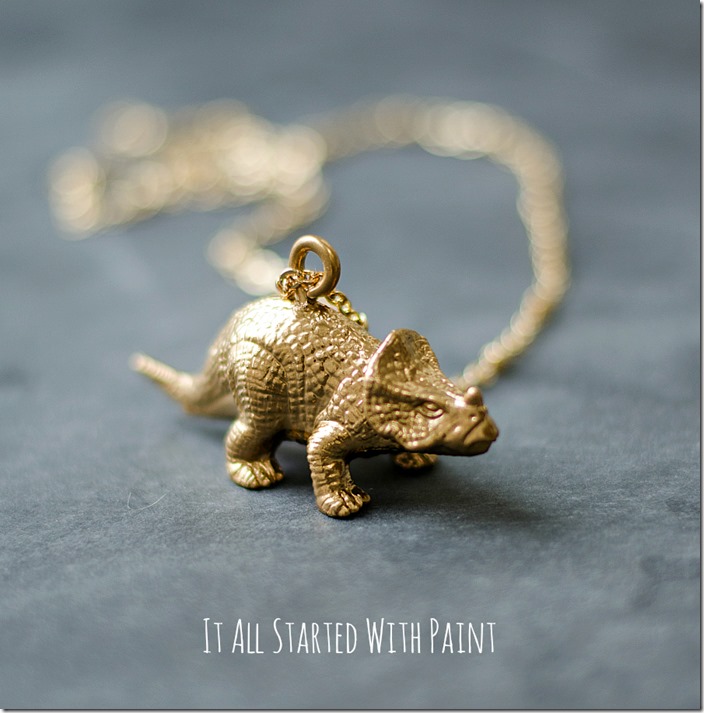 So she stuck an eye hook into the tops of a tiny plastic dinosaurs …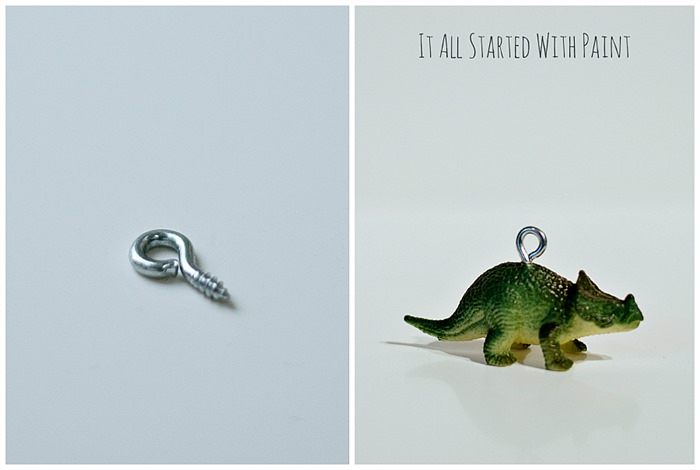 … as did I.
And then she spray painted them …
… as did I.
And then she posted them on her blog …
and BOOM!
The world exploded. Pinterest blew up. And her question about whether a trend was still a trend was answered.
Now my trend-testing friend made painted dinosaur key rings. And the cutest dinosaur ring dish. I opted to make a gold dinosaur necklace …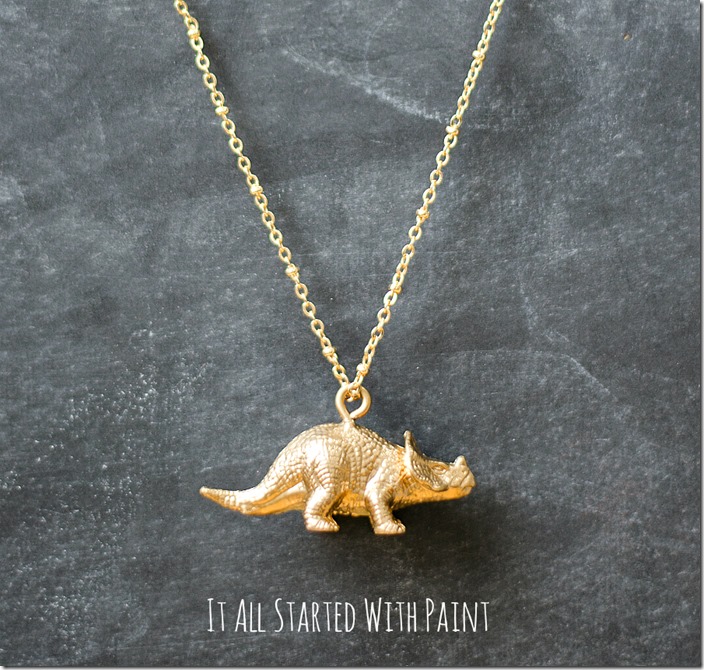 Now it's time to check out the amazing repurposed, recycled, and reused projects from my new blogging friends …
projects that, unlike mine, did not include an epic fail!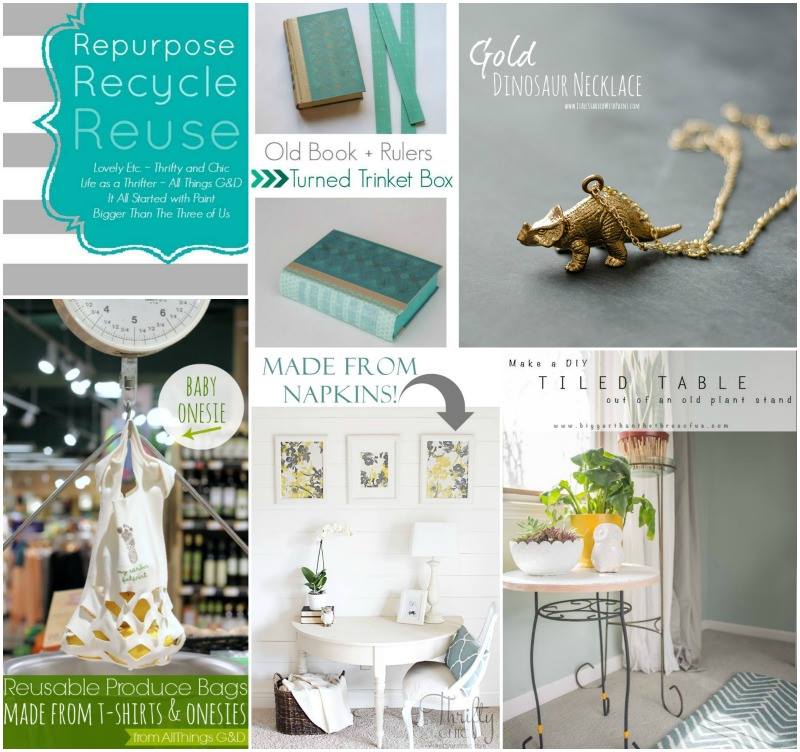 Old Book Turned Trinket Box from Lovely, Etc.
Reusable Produce Bags from T-Shirts & Onesies from All Things G&D
Napkin Wall Art from Thrifty & Chic
Tile Top Table from Planter Stand from Bigger Than The Three of Us

Sharing at Link Party Palooza | Six Sisters Stuff | It's Overflowing |