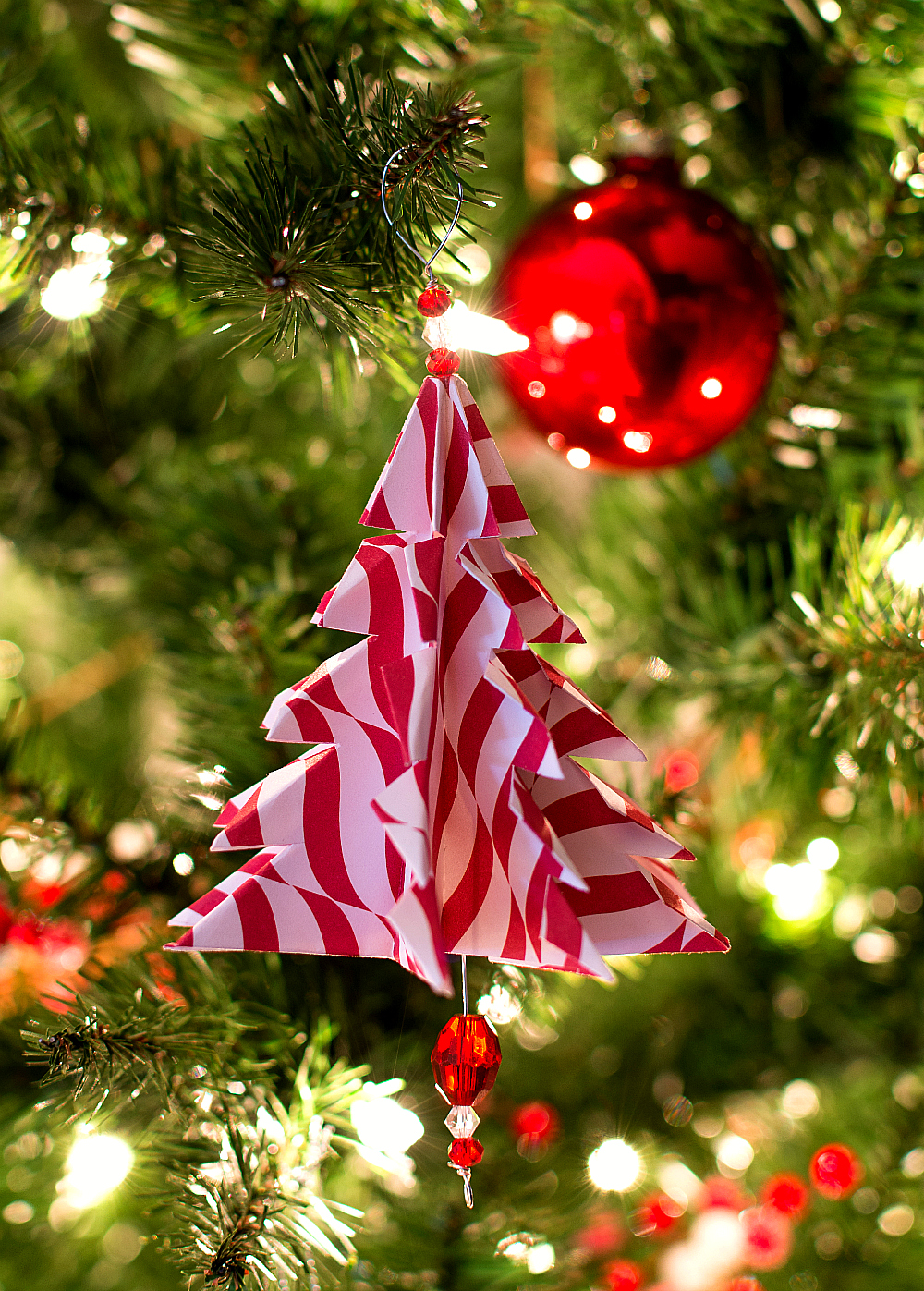 I had this project mapped out in my head for over a month now. Ever since Vicki at 2 Bees in a Pod invited me to a handmade Christmas ornament blog hop.
I knew I wanted to make an origami Christmas tree ornament.
I knew I wanted to add some bling with beads.
I knew I wanted to start out the blog post with a reflection on origami. How I was obsessed with it when I was a kid. How I spent hours and hours pouring over origami books as I folded and unfolded countless swans and stars and frogs and dinosaurs.
And I knew I wanted to create the most amazing, detailed tutorial on how to make this amazing origami handmade Christmas ornament. A tutorial that was going to start out a little like this …
How To Make An Origami Christmas Tree Ornament
(a big title so you know what I'm making)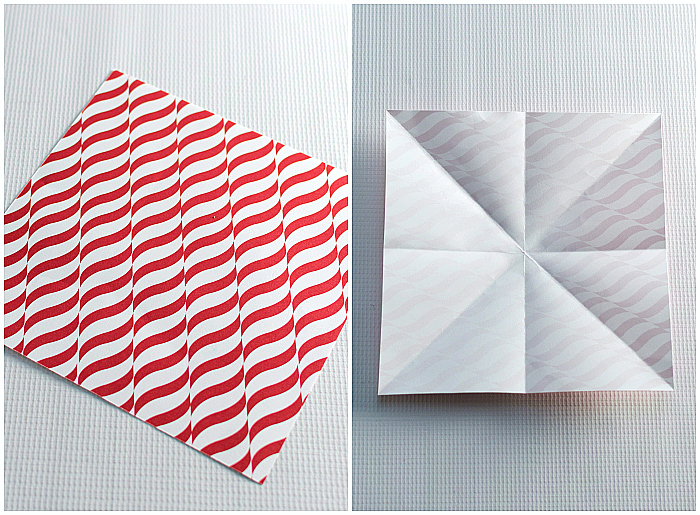 I would start with a square and share that mine is 8″ x 8." And then I'd show how I folded it in half. And half again. And then from corner to corner. And corner to corner again.
So far, so good.
Then there are these folds. A bit more complicated. But my two shots and angles should suffice to show how the folds are made.
Are you still with me?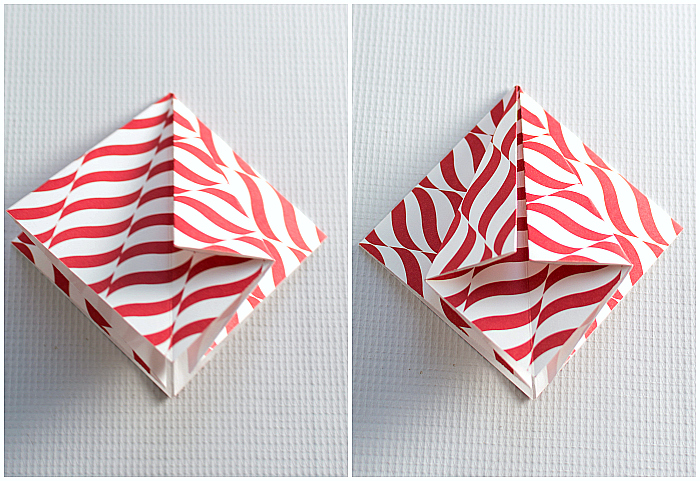 These two folds are a breeze. Easy breezy.
But then …
then …
the next fold was near impossible to show. Let alone describe.
It's not hard. It's just hard to share. So instead, I'm going to send you to the tutorial I followed from Krokrotak (click here).
Then come on back when you have something that looks like this …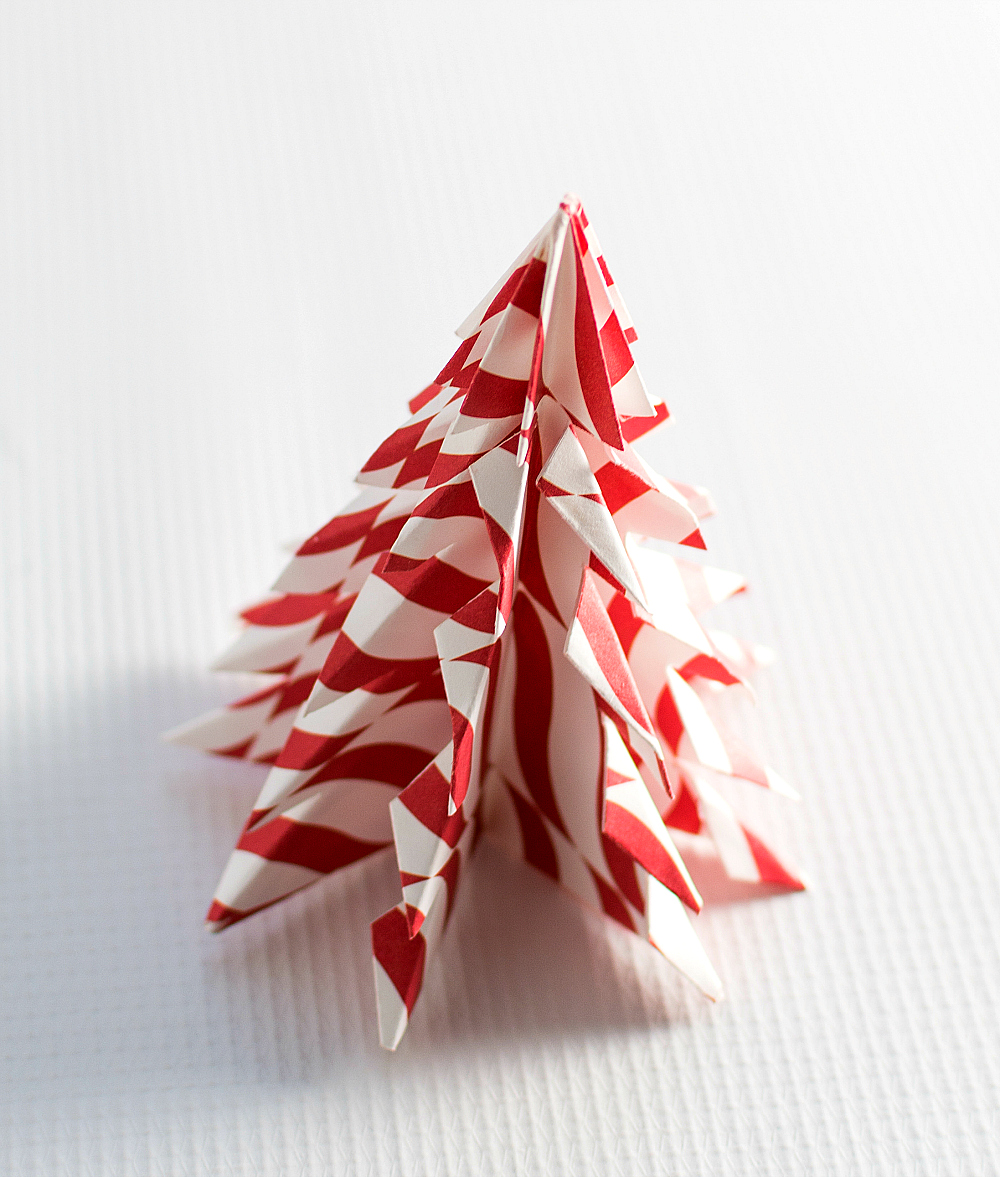 and I'll share how I added some bling.
Start by feeding a wire through the top (I used a foot long piece of wire).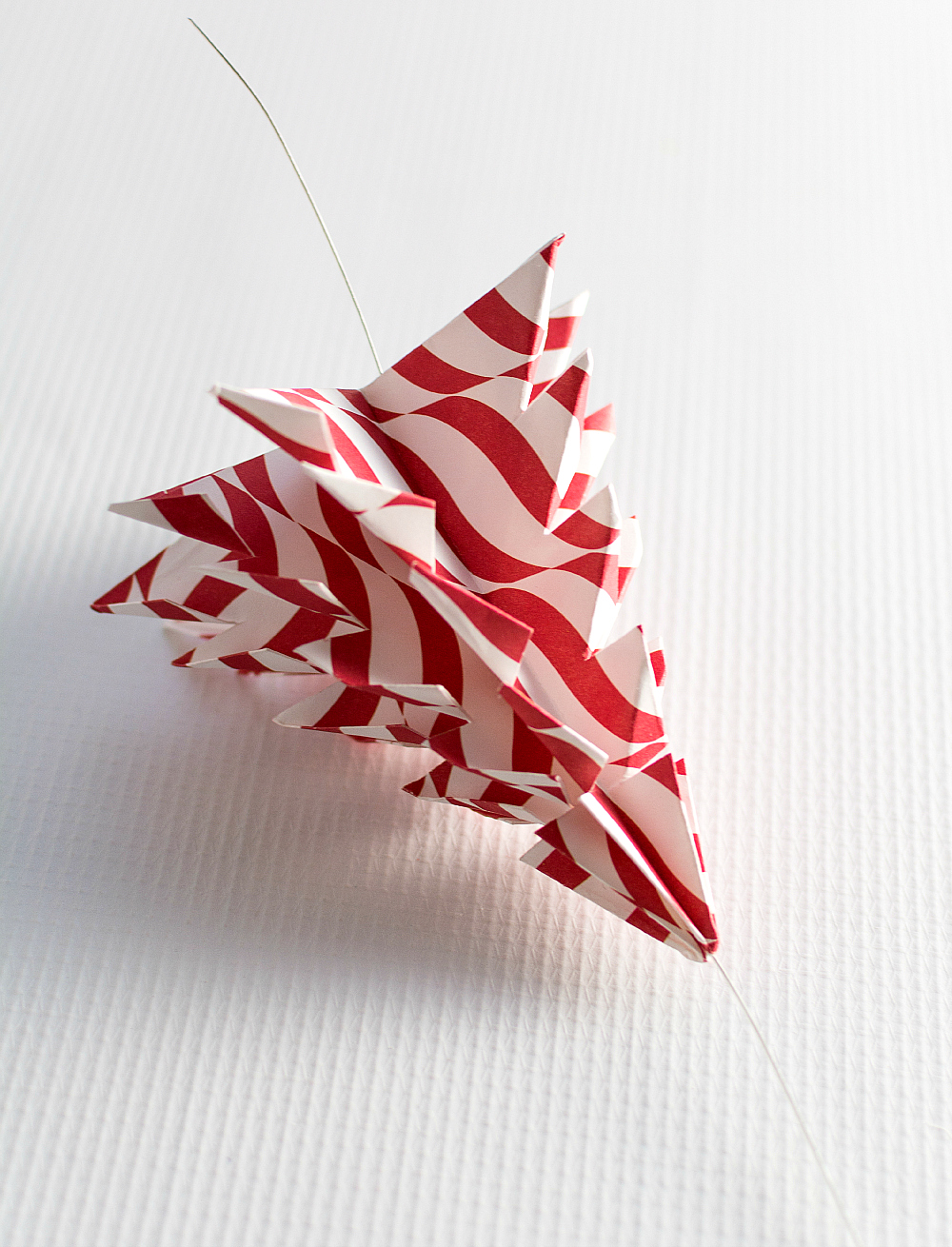 You'll need to create a loop on the wire near the top of the tree (don't have a picture of that) to keep the wire in place. Then it's time to add some beads. And a loop on top.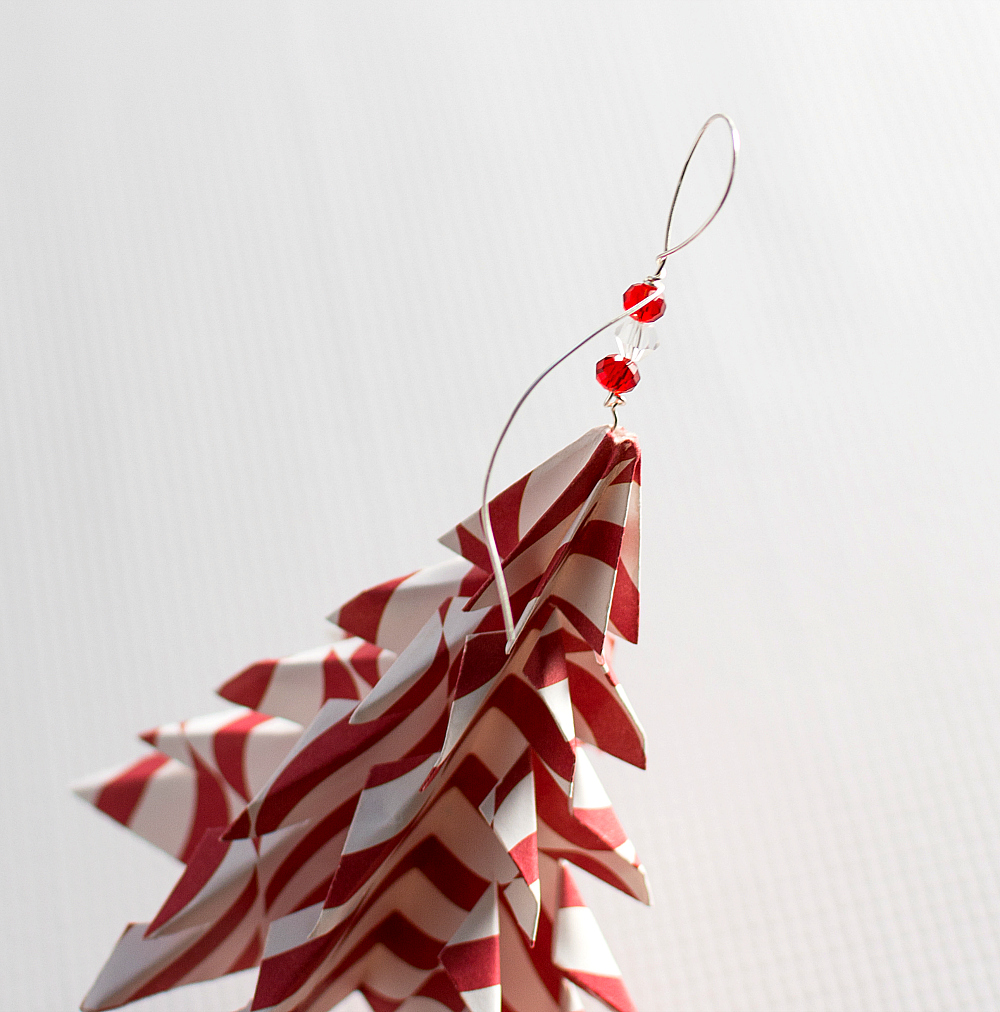 And then I added some beads on the bottom too. A fancy tree trunk, if you will.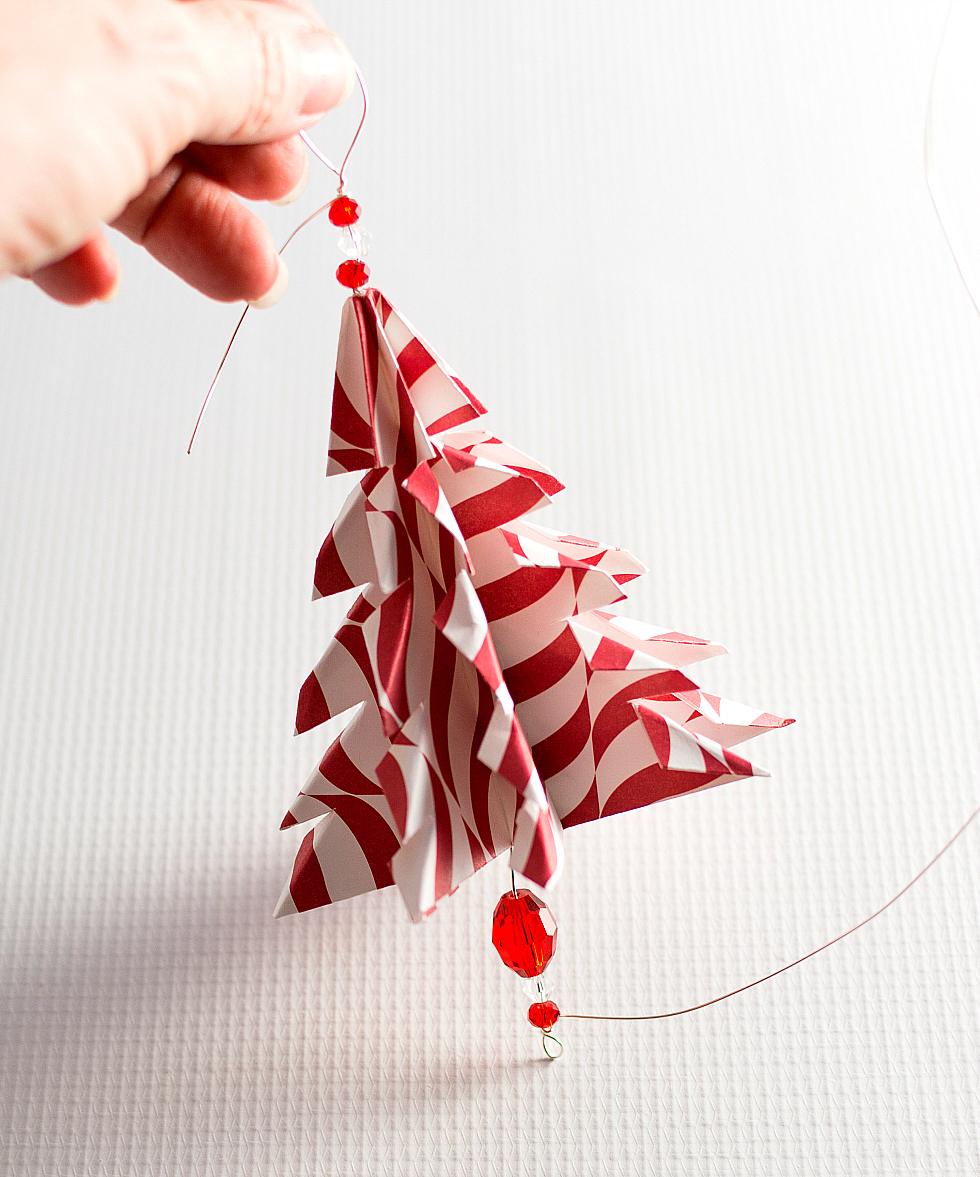 All that's left is to hang it on your tree.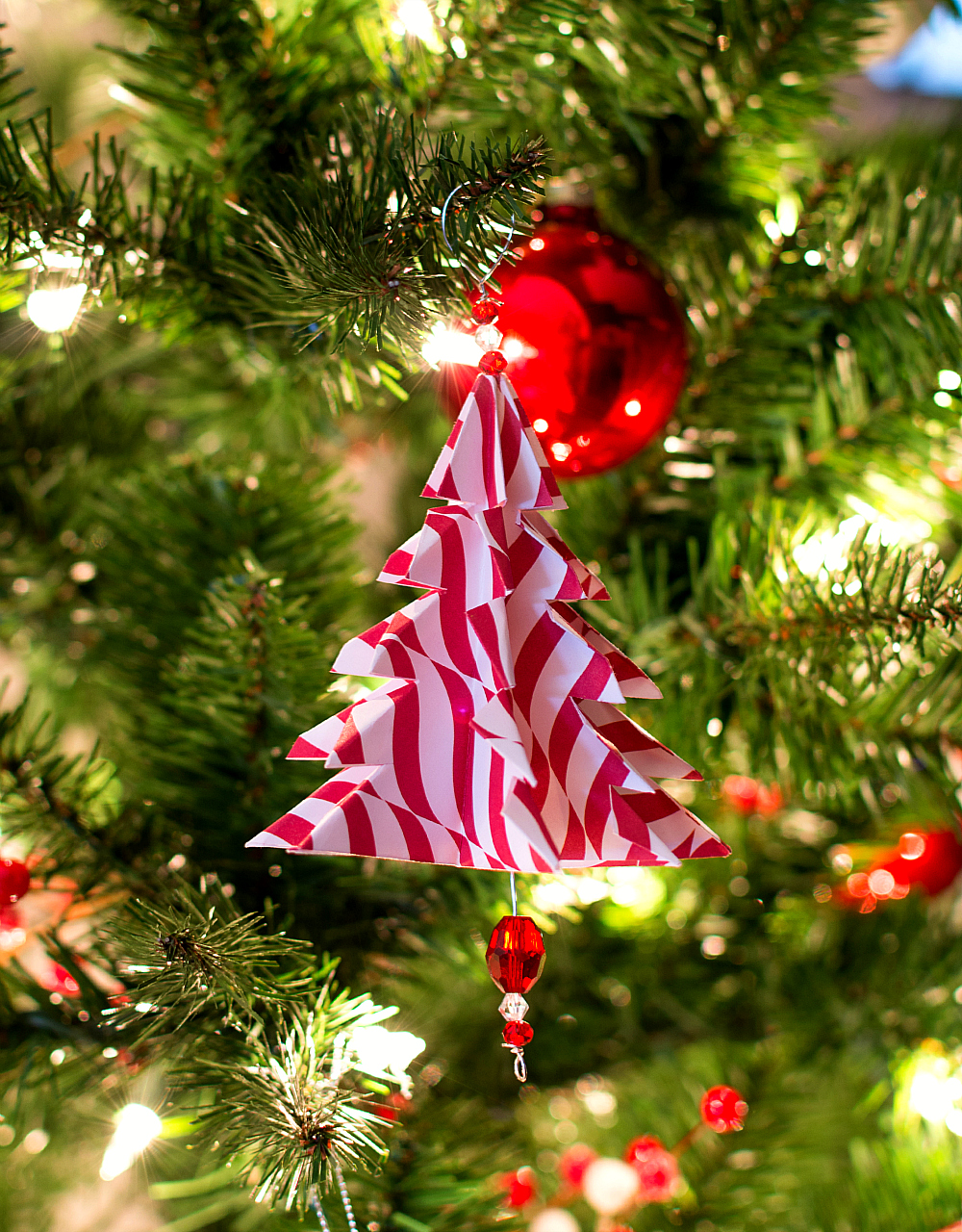 I made a second one in green & white too …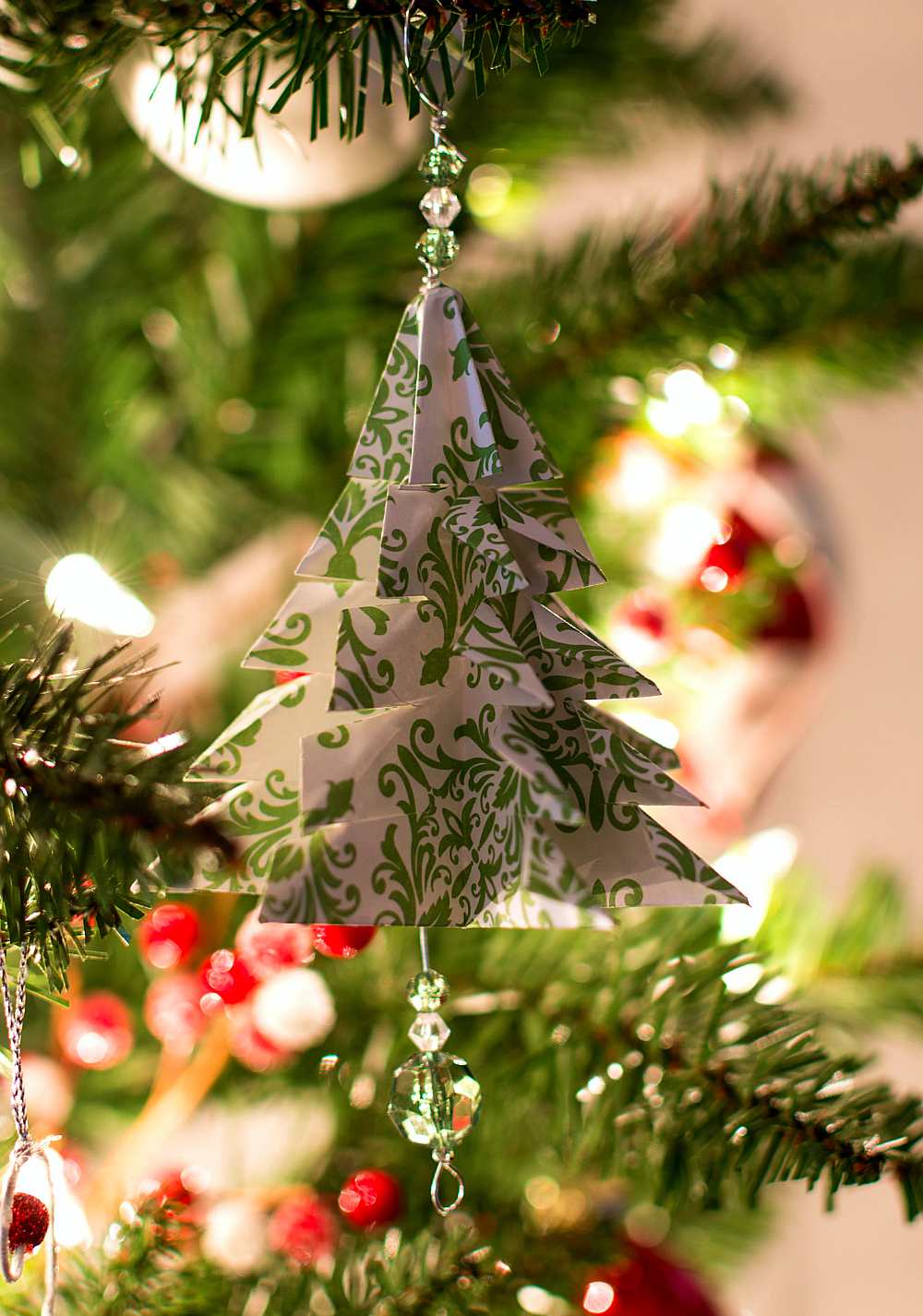 For even more handmade Christmas ornament inspiration, there's a little blog hop going on today and tomorrow. Be sure to check out what my blogging friends have created …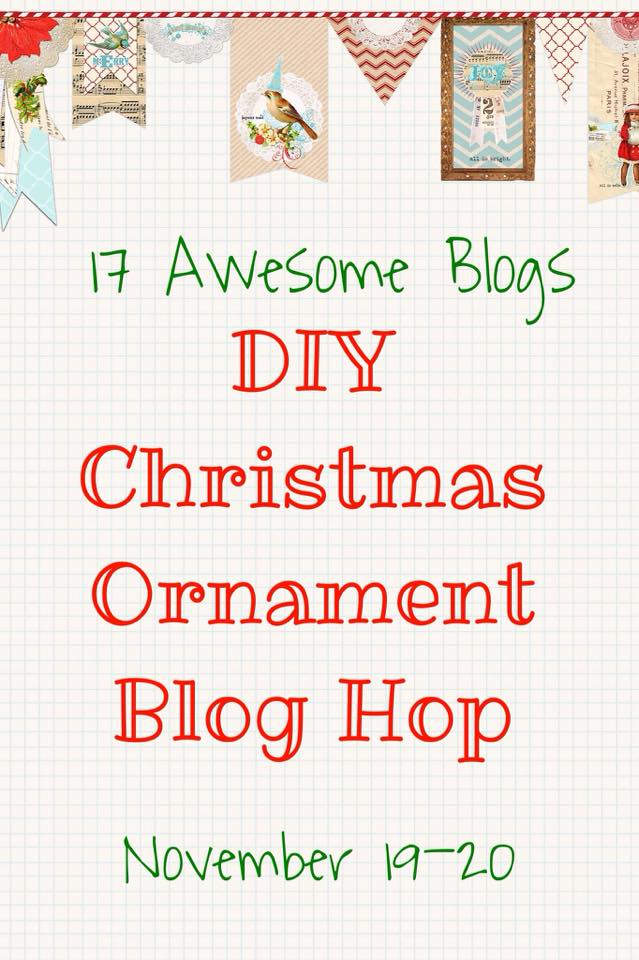 Thursday, November 19th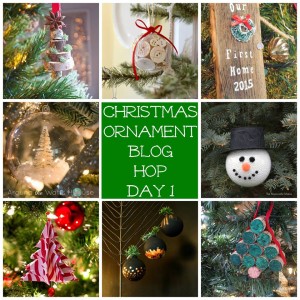 Friday, November 20th

And be sure to pin this image so you can come back tomorrow to check out Friday's ornament ideas!

You Might Also Like: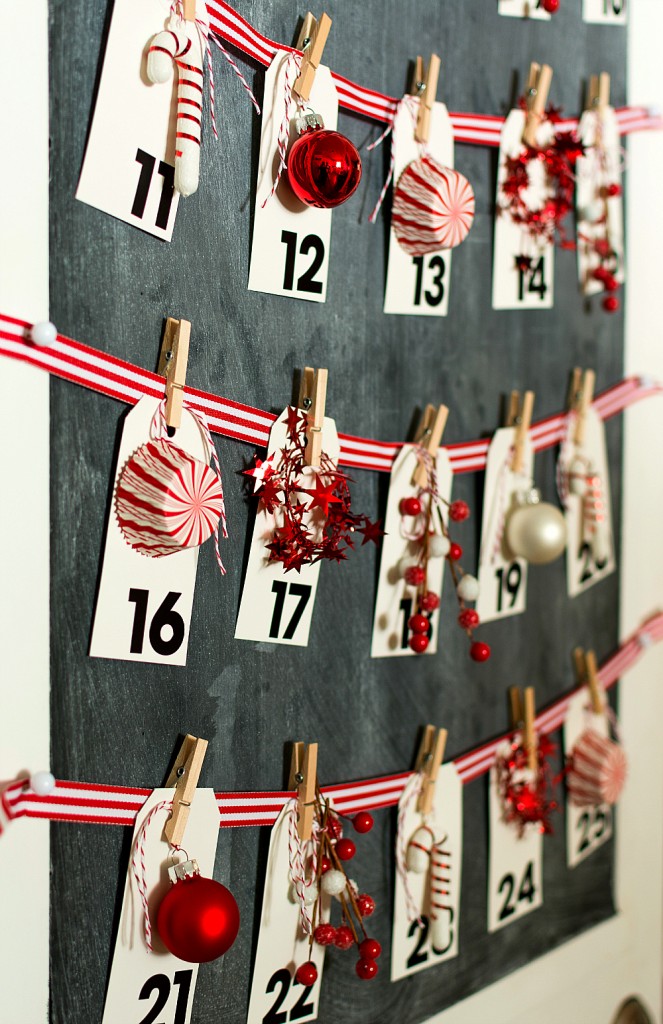 Christmas Advent Calendar DIY (click here)