Welcome to my 2016 Holiday Home Tour! I want to thank Marty from A Stroll Thru Life for organizing this event. Once again. And for inviting me to participate. Once again.
If you're here from Cuckoo 4 Design, welcome! Don't you just love Julia's style? I had the pleasure of meeting her a few years ago and she is just as lovely and glamorous in person as she is on the blog!
Now on to the holiday home tour with neutral Christmas decor …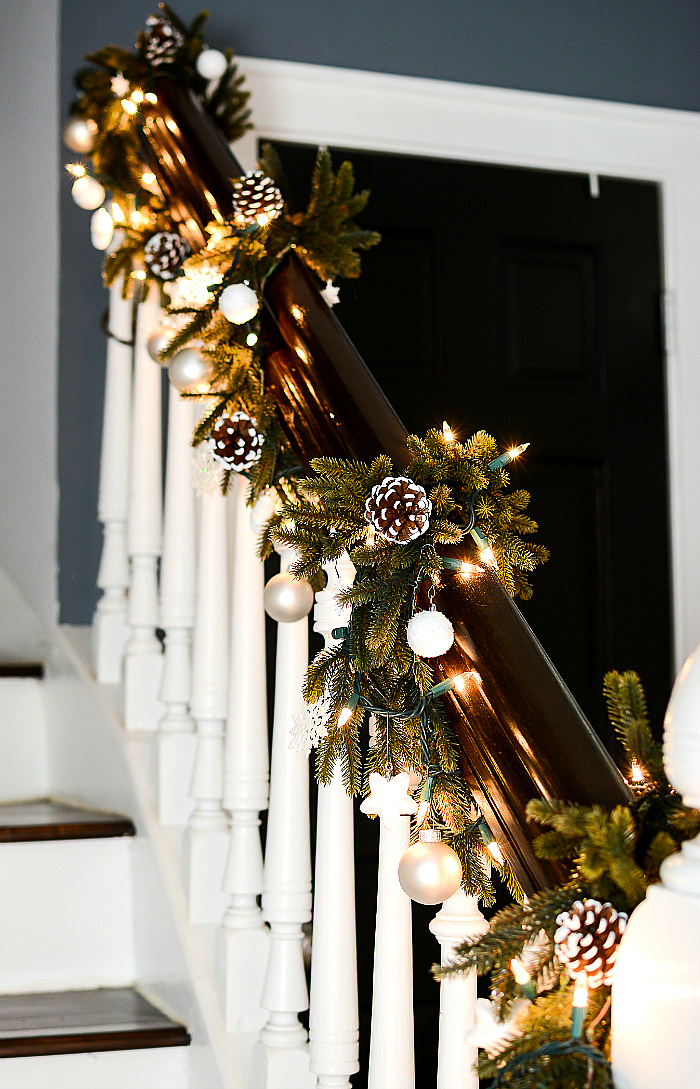 Once upon a time I had a Christmas house.
Before i added the board & batten walls. Before I painted the top third navy (and gray in the entry). Before I purchased a new
Pottery Barn couch
, my house was always ready for Christmas.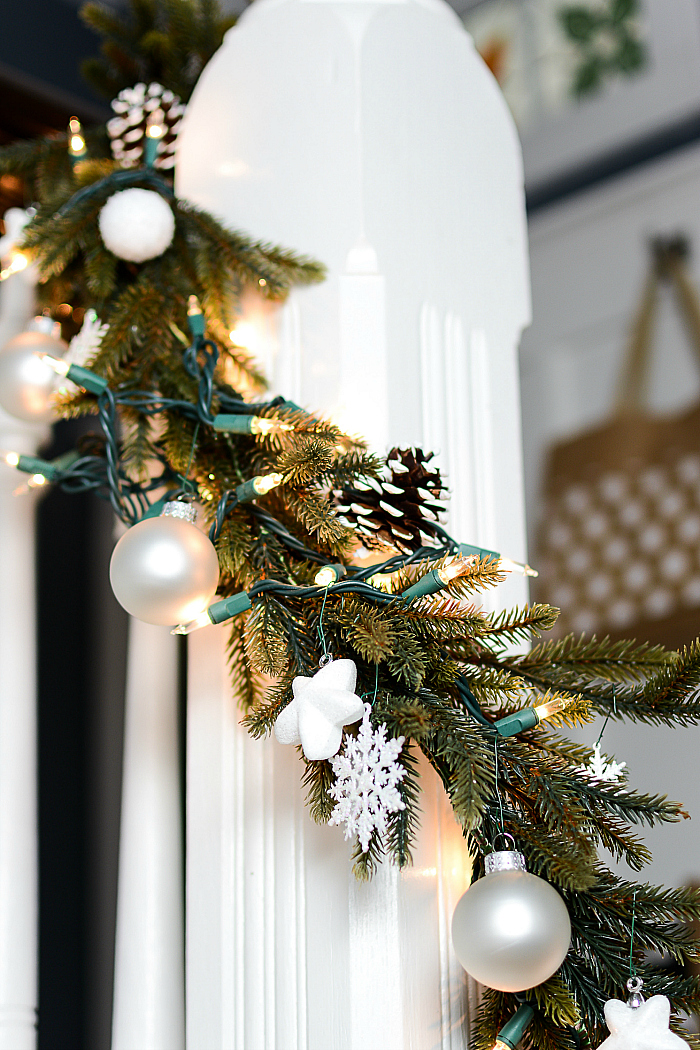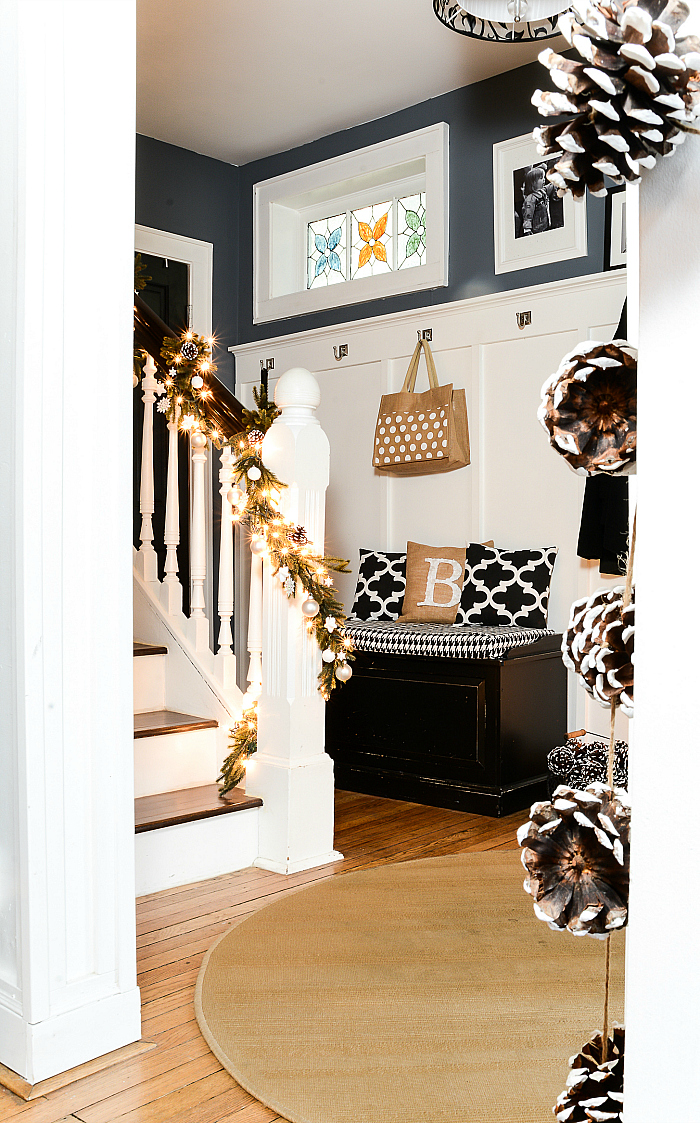 There was a red accent wall, and a red couch and sage green dining room walls and jeweled-toned area rugs and pillows filled with greens and reds and purples. And it felt like all year long my home was just waiting, waiting, waiting for Christmas to arrive. Through Spring, Summer and Fall, with arms folded and toes tapping, it waited (sometimes patiently, sometimes not) for it's time to shine.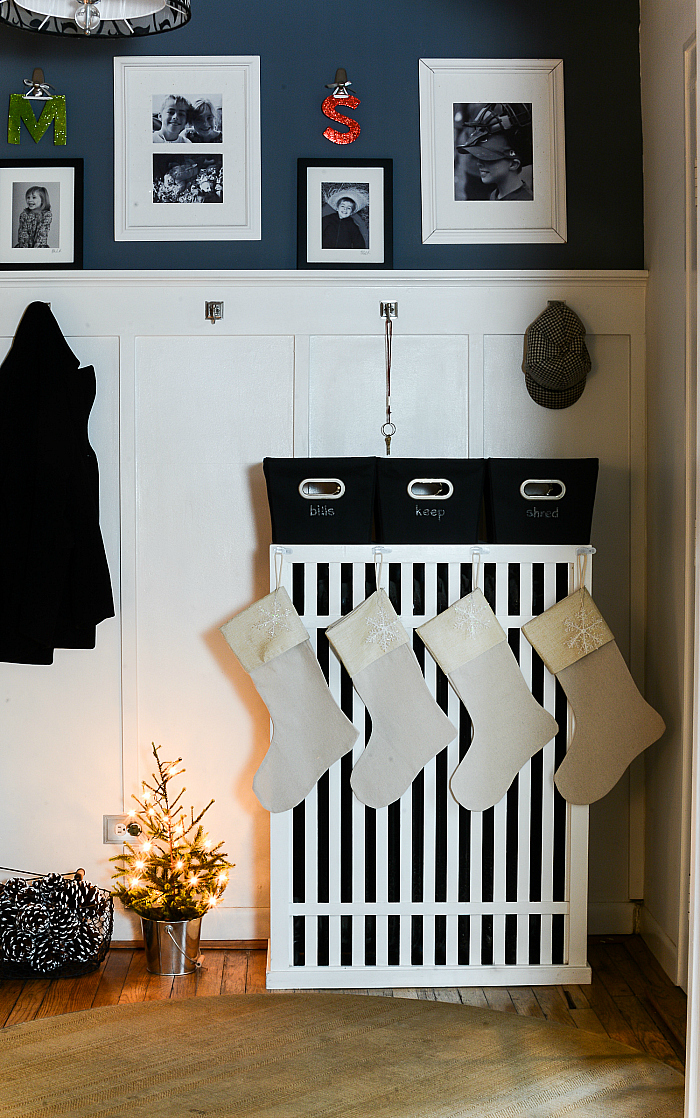 (Here's a link to the burlap stockings)*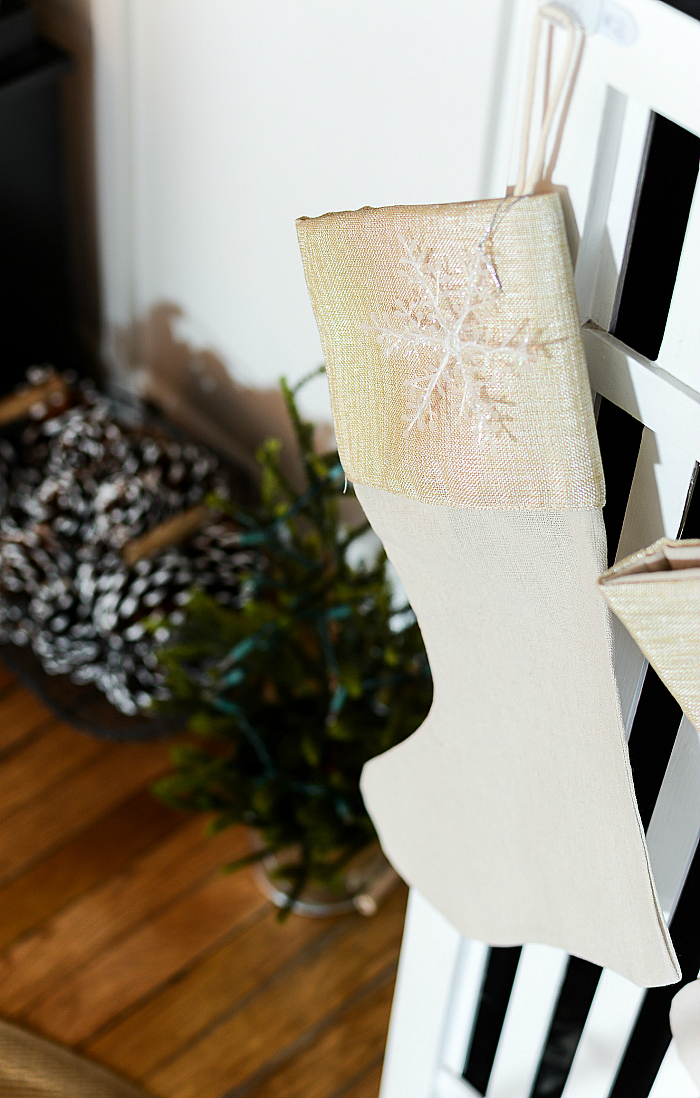 And sliding in decorations was easy. Natural. It all went. Green tree. Check.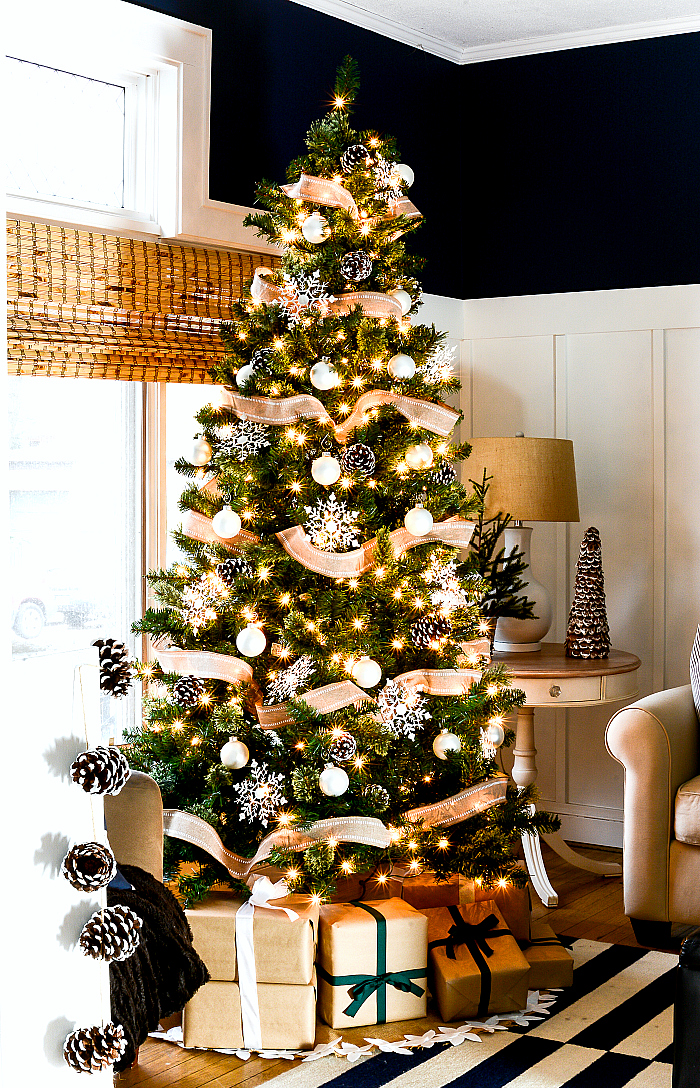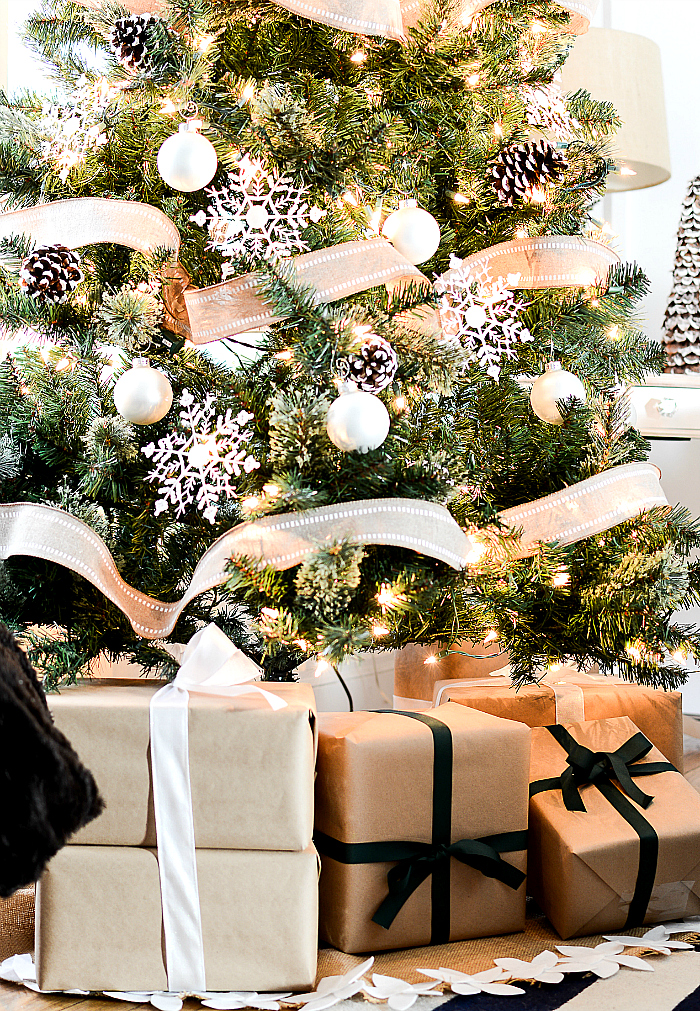 Red ribbons & bows. Check.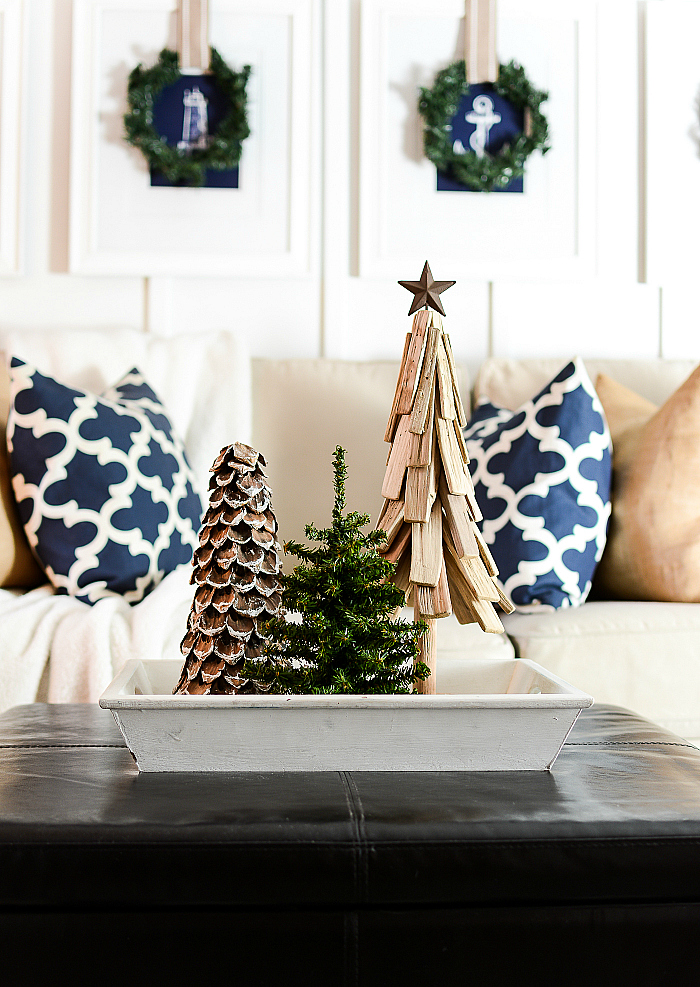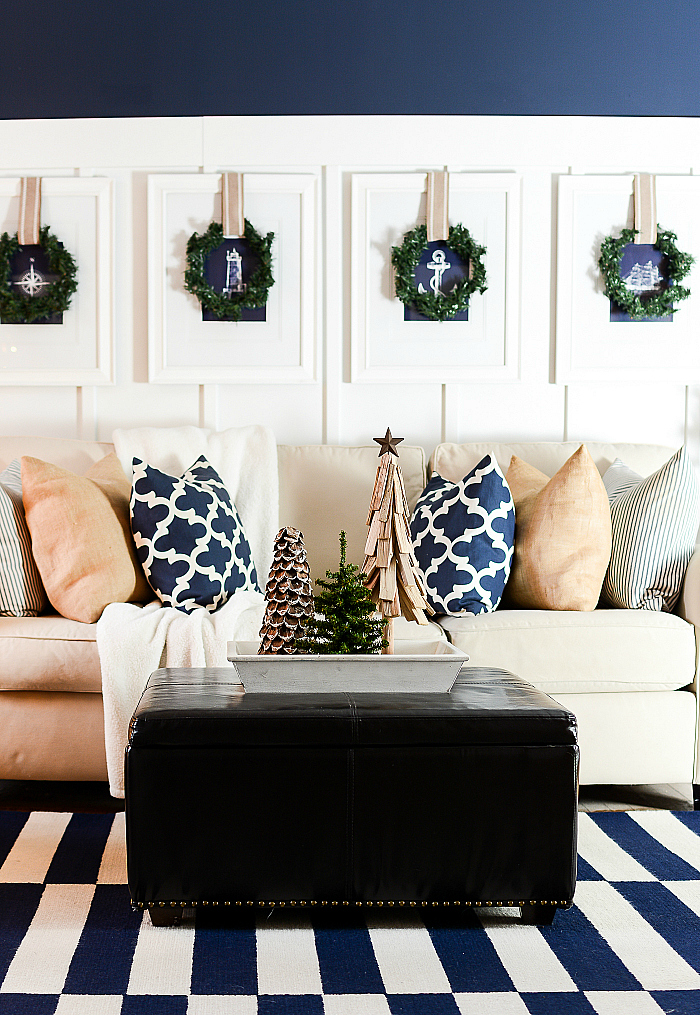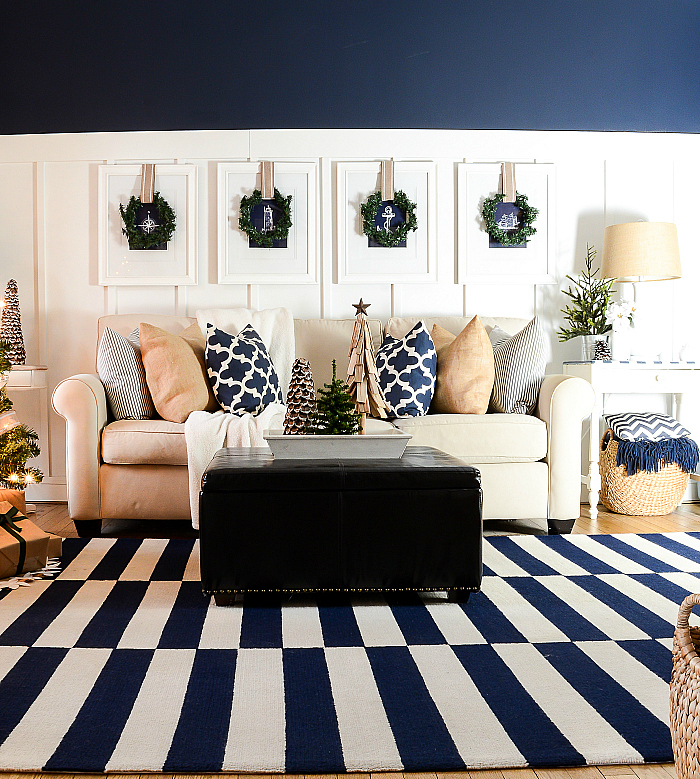 Old fashioned Santas sitting on the fantel mantel. Check.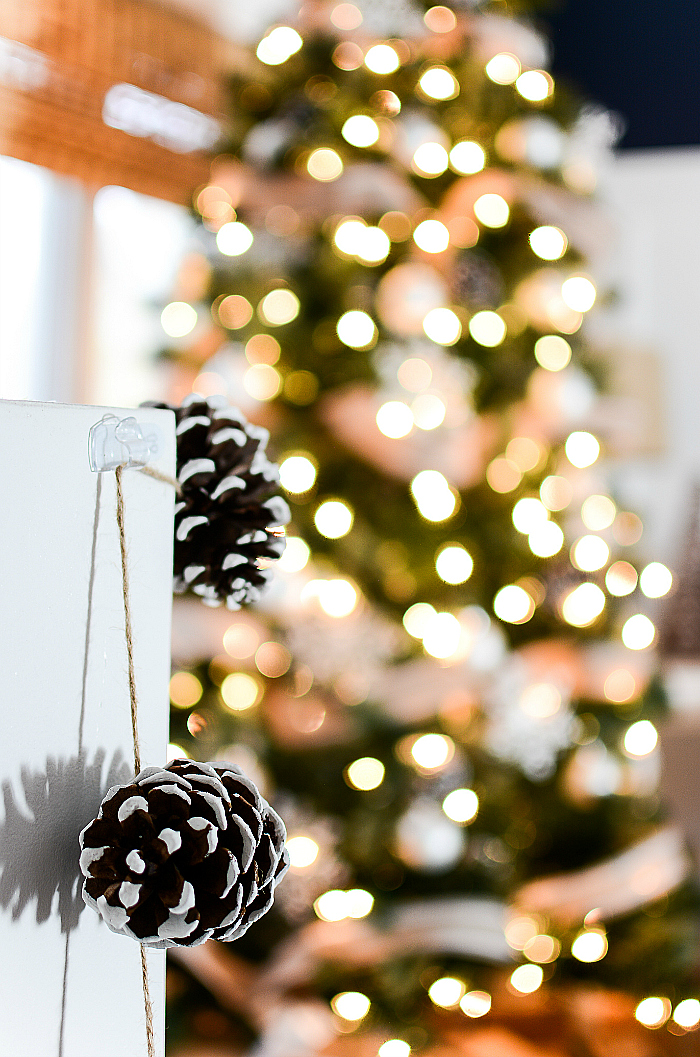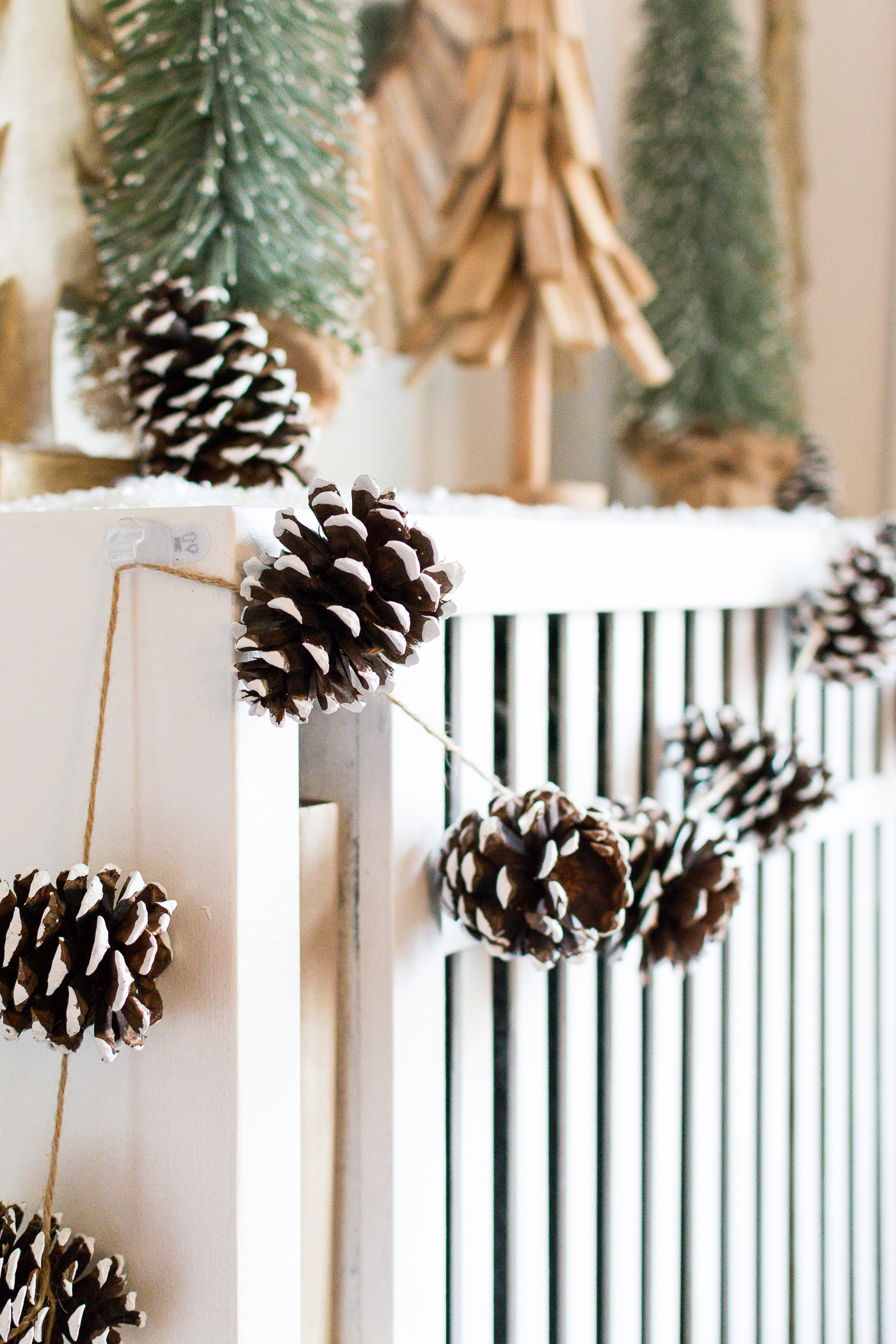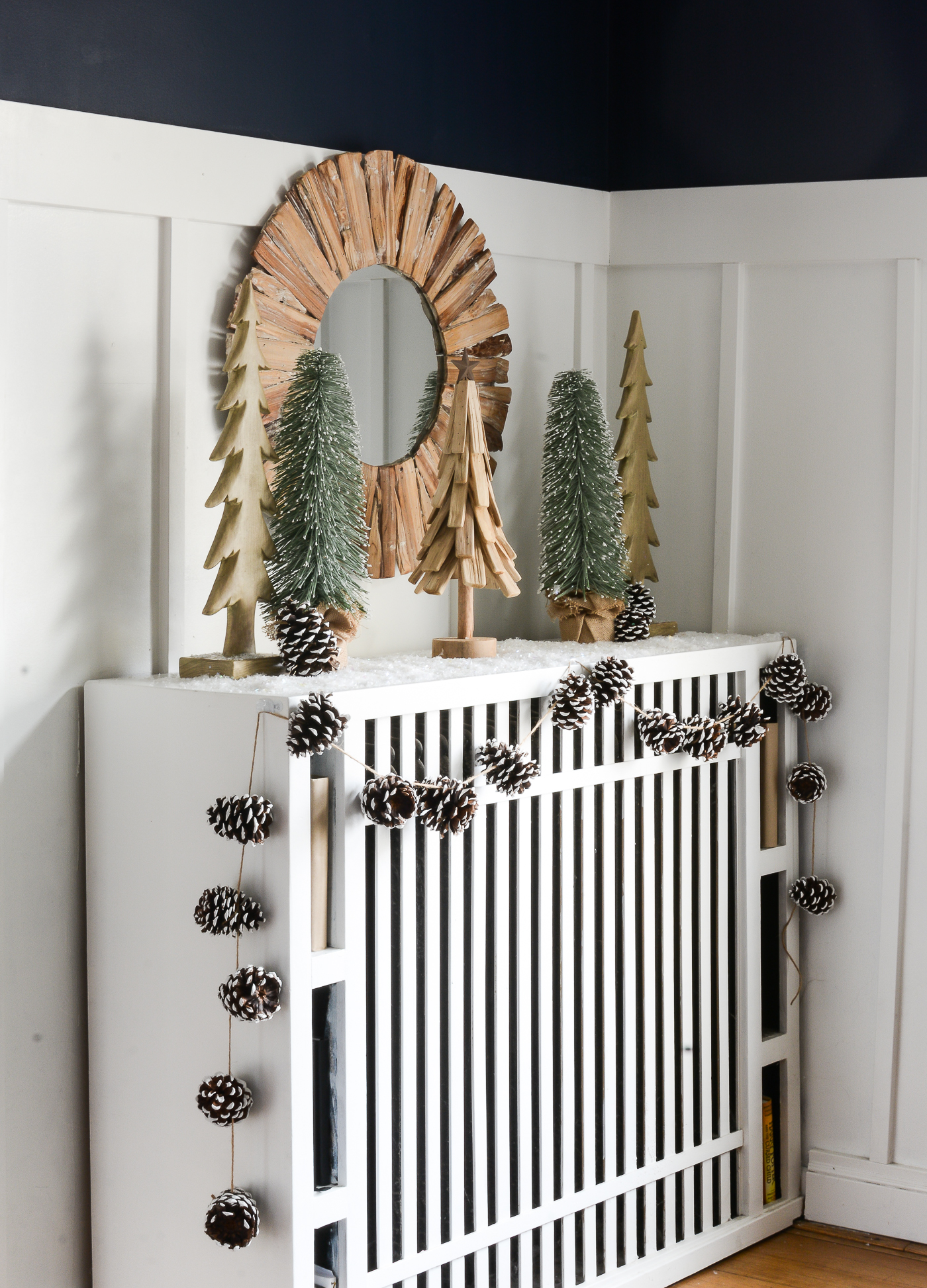 And then ….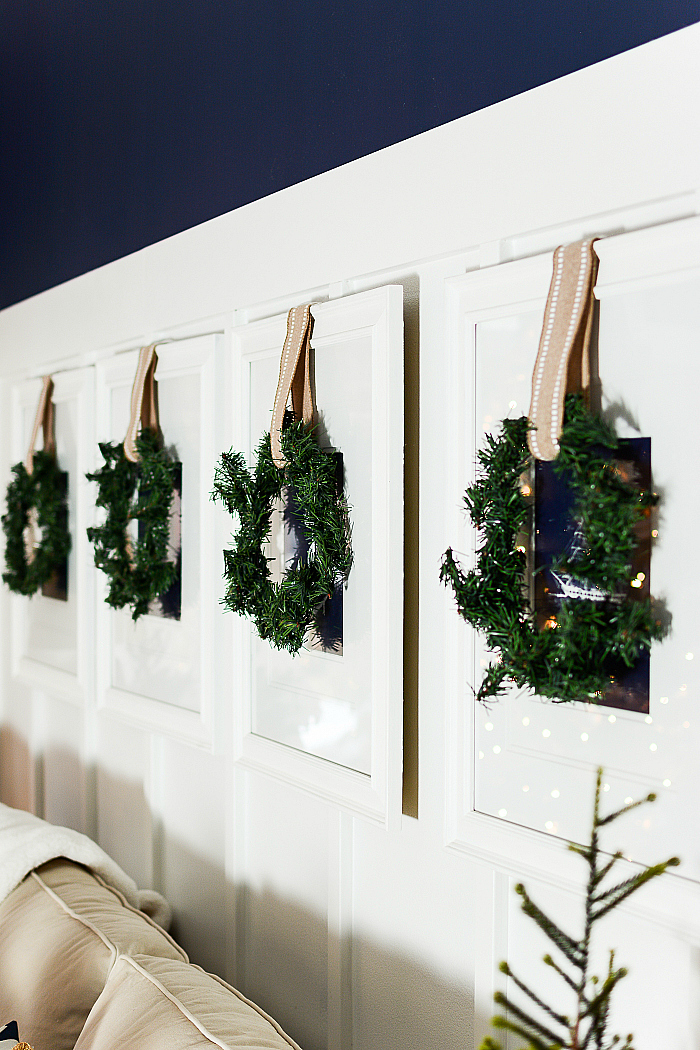 Then I added the board & batten walls. And painted the top half of the walls navy. And suddenly my Christmas house was a Christmas house no more.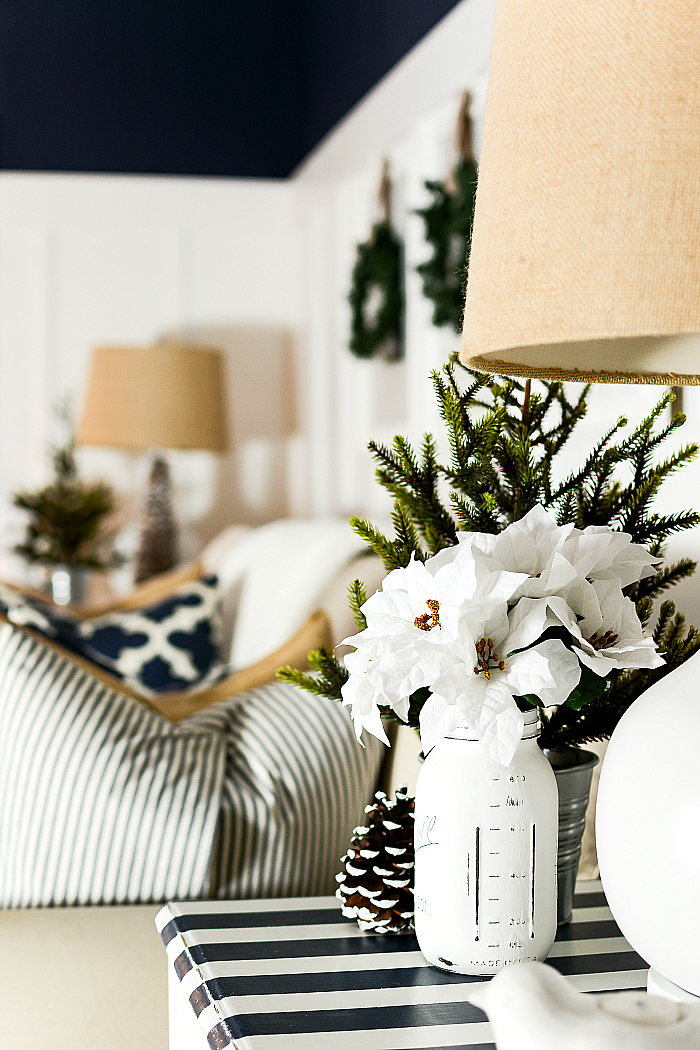 And I'll admit it … I've been struggling every Christmas ever since.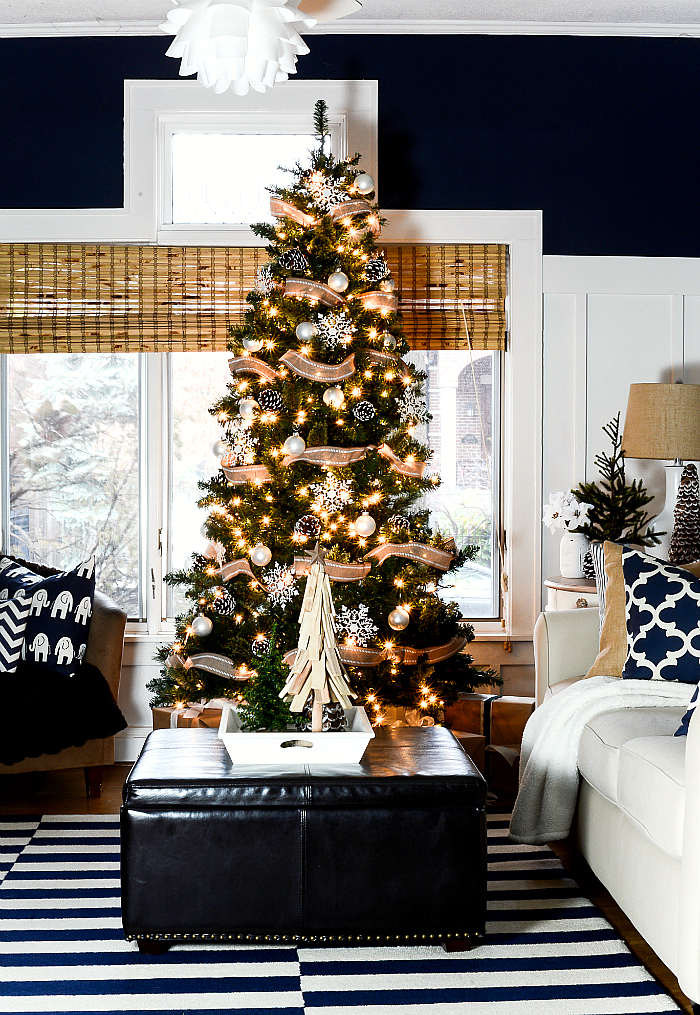 Because the addition of red throws me into a Fourth of July house. A patriotic house. Not that there's anything wrong with that. But …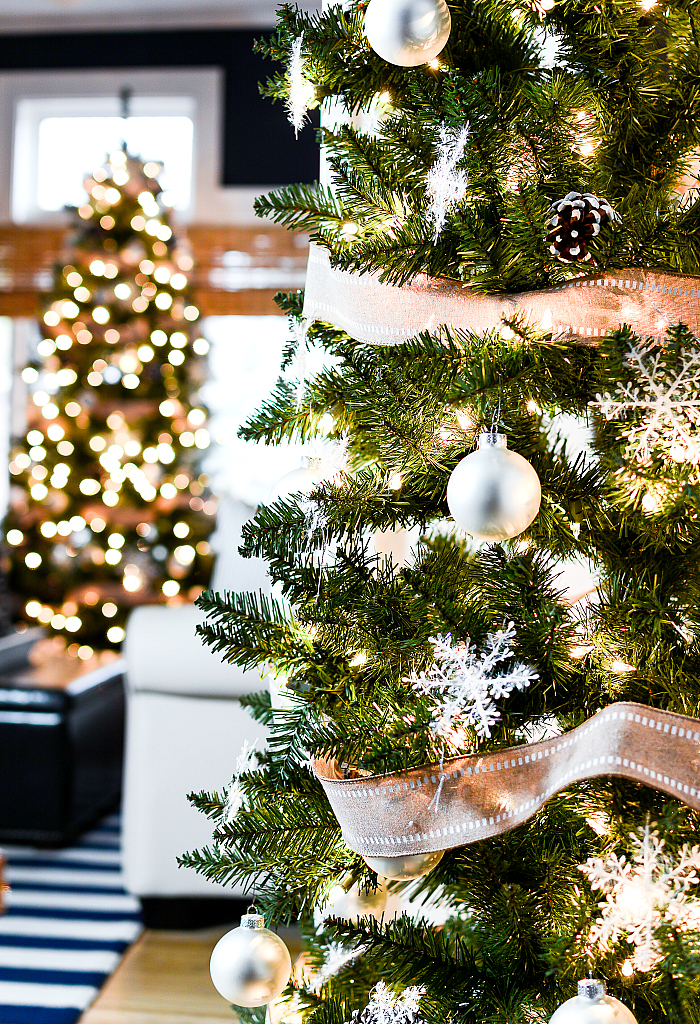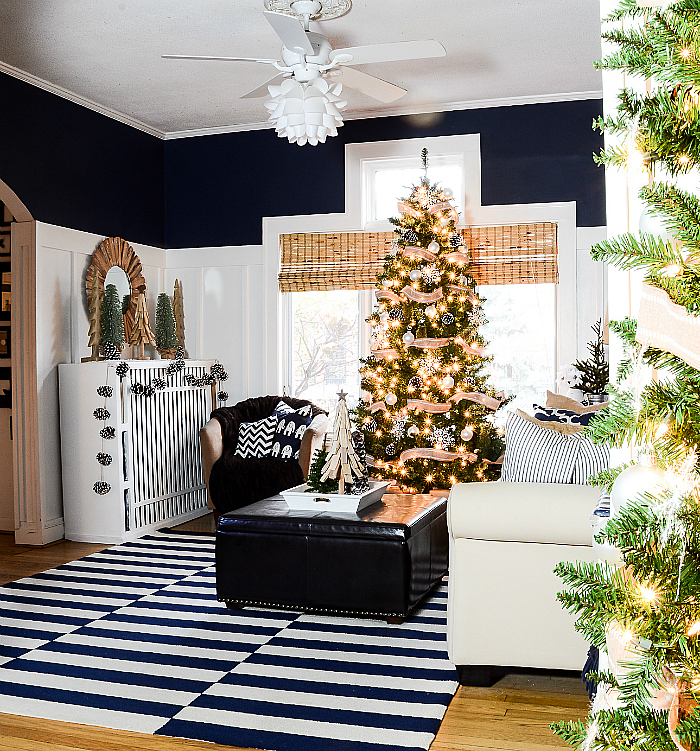 When it comes to Christmas, I want comfy. And cozy. And warm. Surrounded by twinkle lights.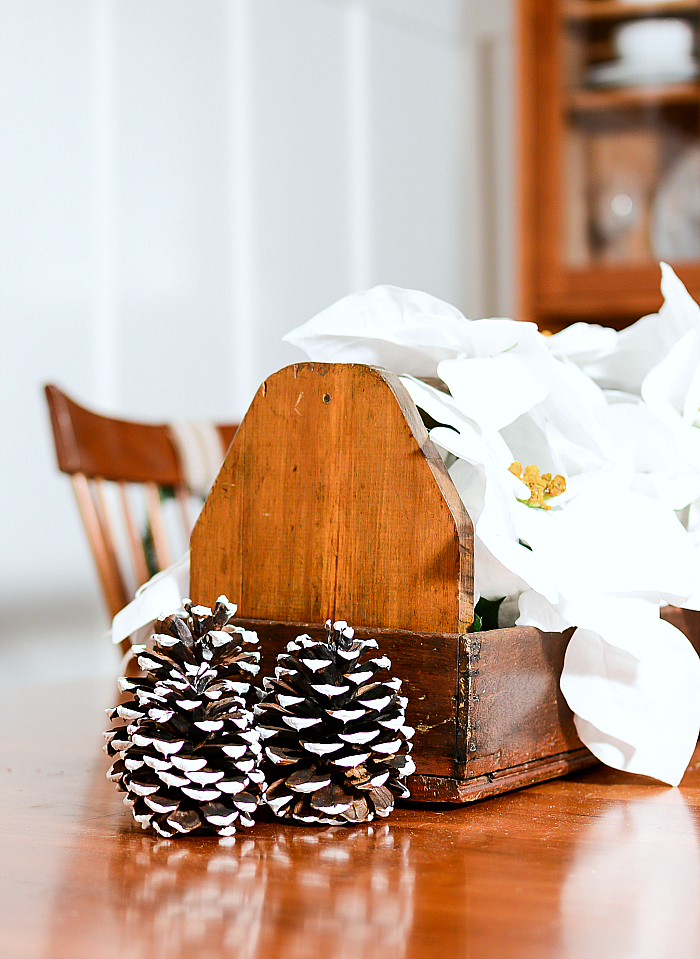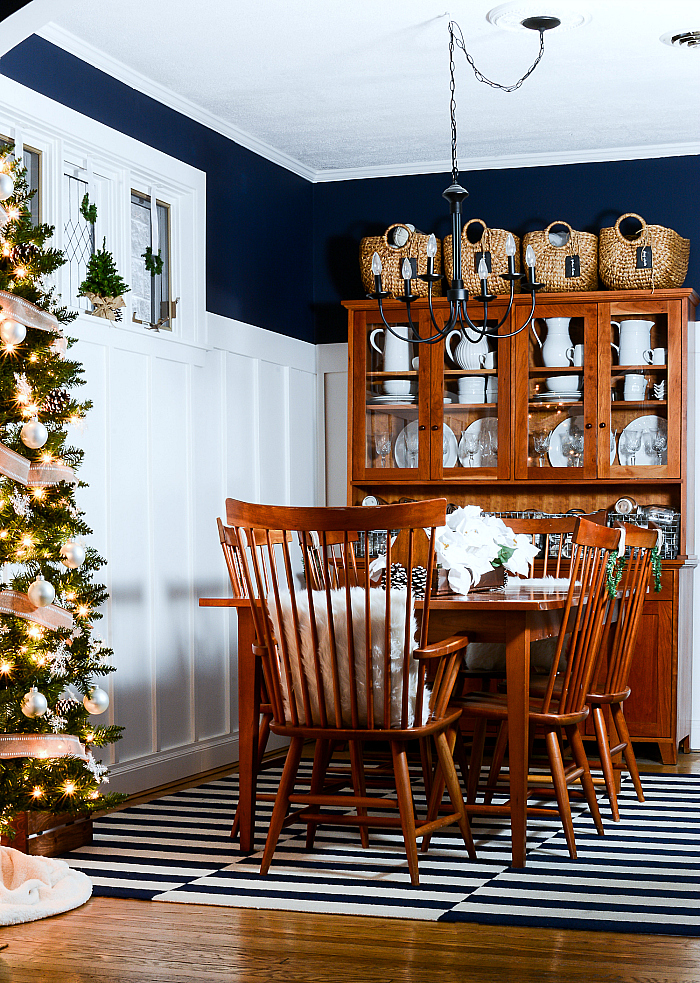 I was faced with two choices: (1) Paint the top half of those walls a more neutral, Christmas-friendly color or; (2) Adjust the decor to go with versus compete with the navy.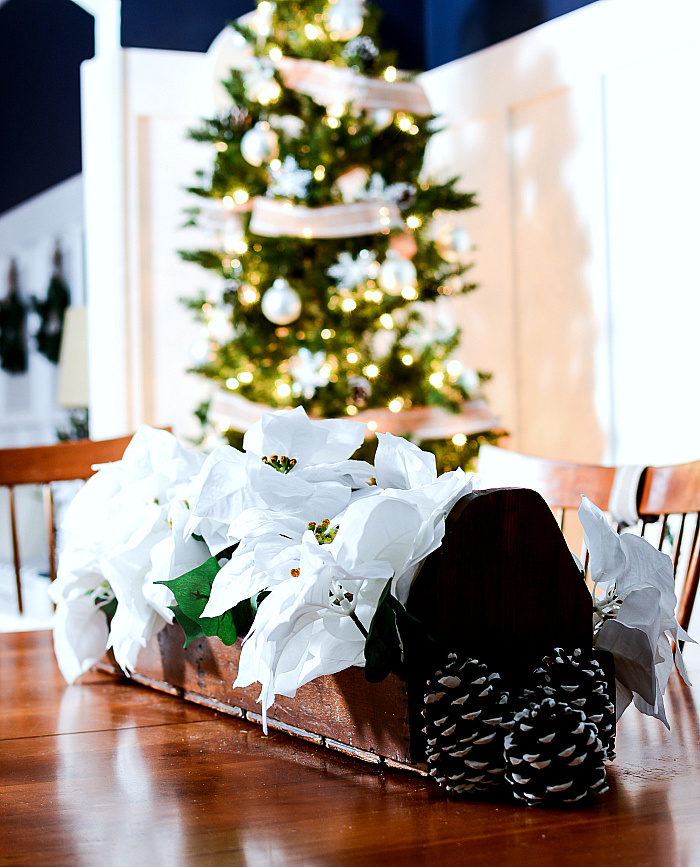 I opted for (2).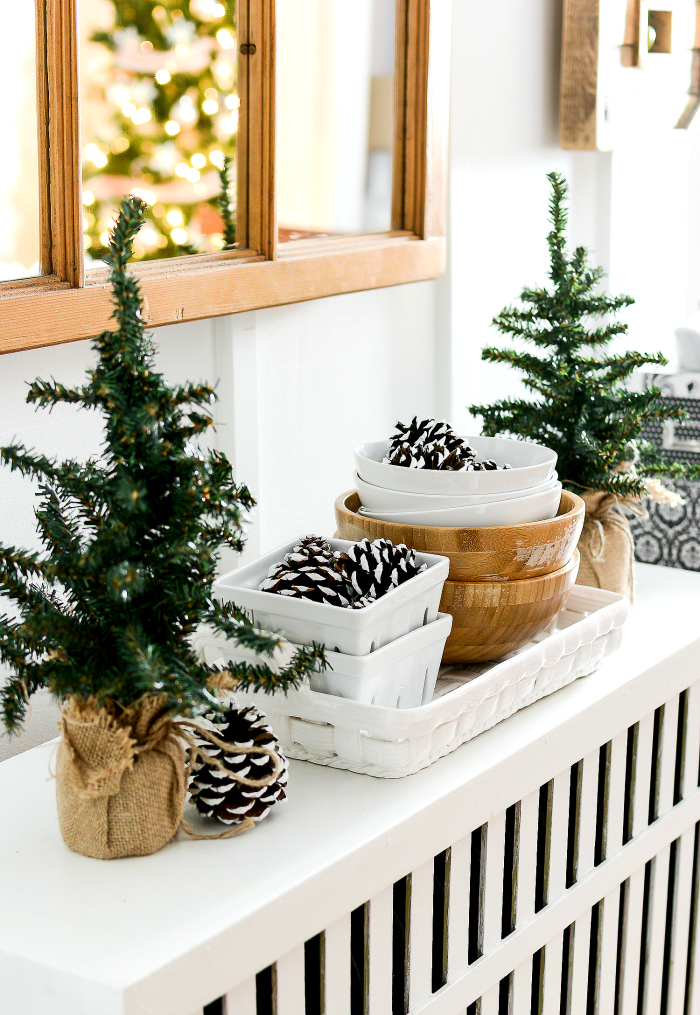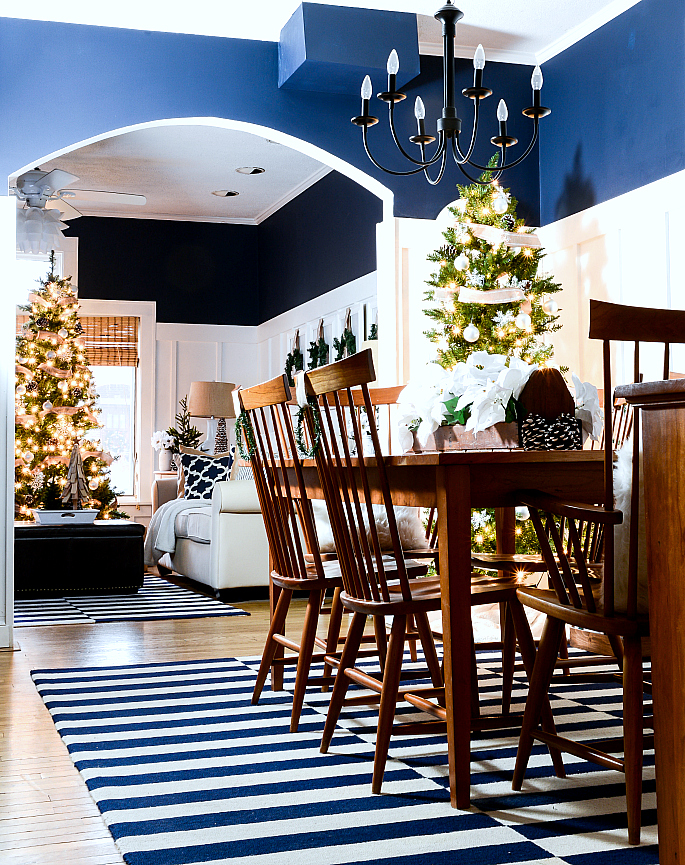 And this year I transformed my house into a neutral, rustic-ish Christmas home.
And I'm loving it.
The perfect combination of comfy and cozy. And warm.
And you should just see it when the sun goes down and the twinkle lights take over! 🙂
If you're looking for even more Christmas decorating inspiration, be sure to visit the next stop on the tour: Tammy at
Pink Peppermint Design.
I think there's a good chance there will be some pink in her holiday home decor!
😉
And here's the full line up for the week: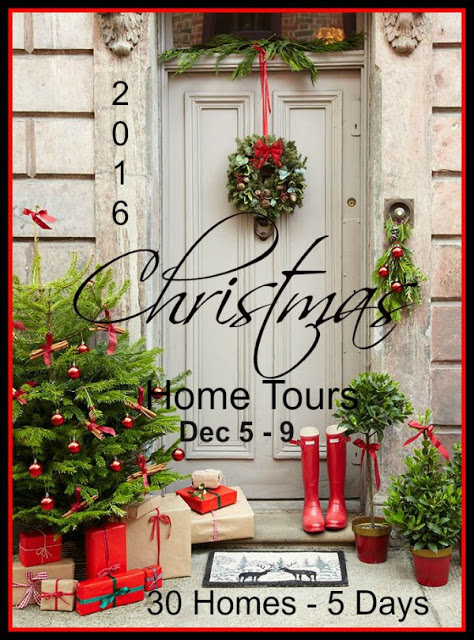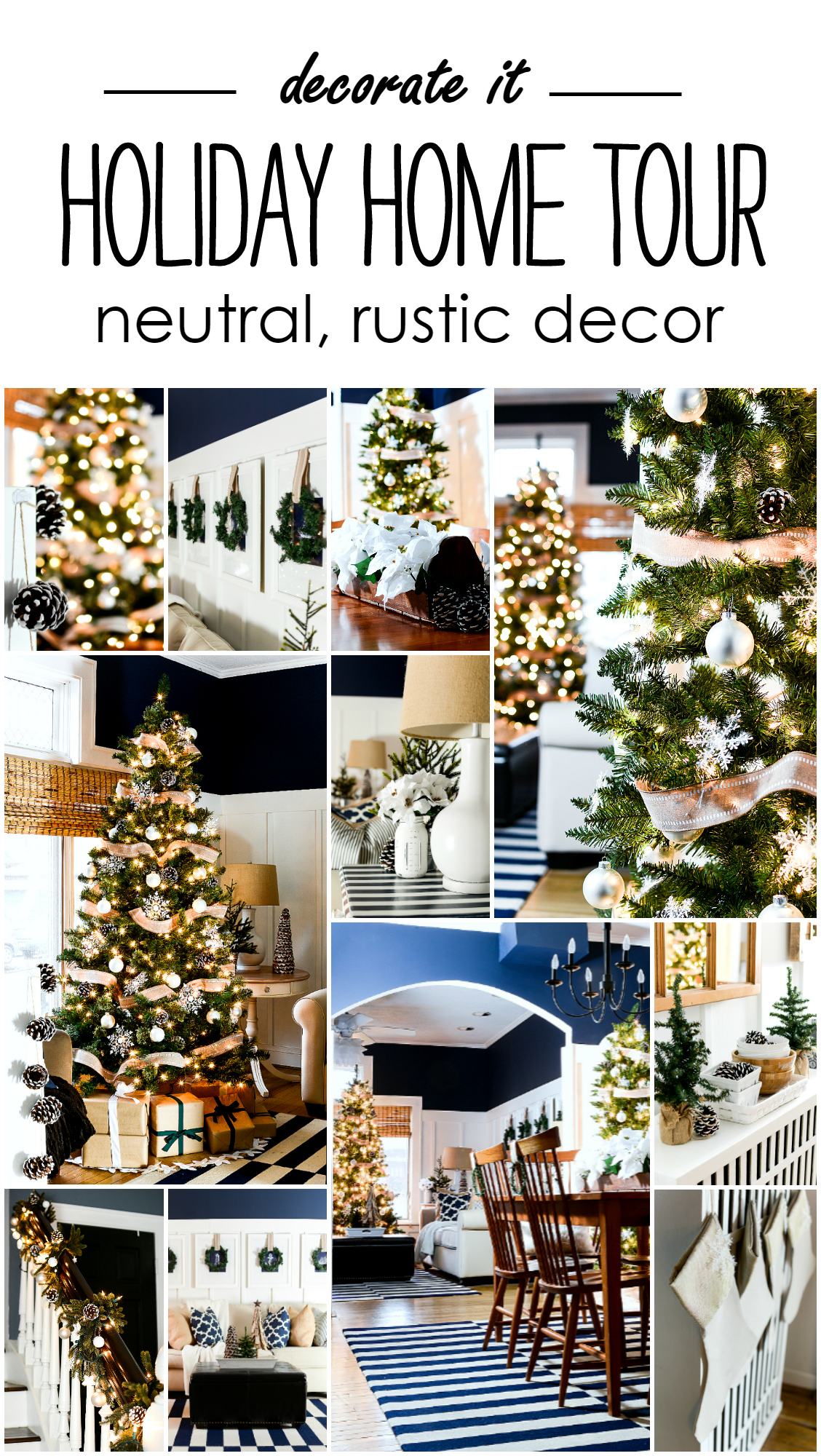 You Might Also Like: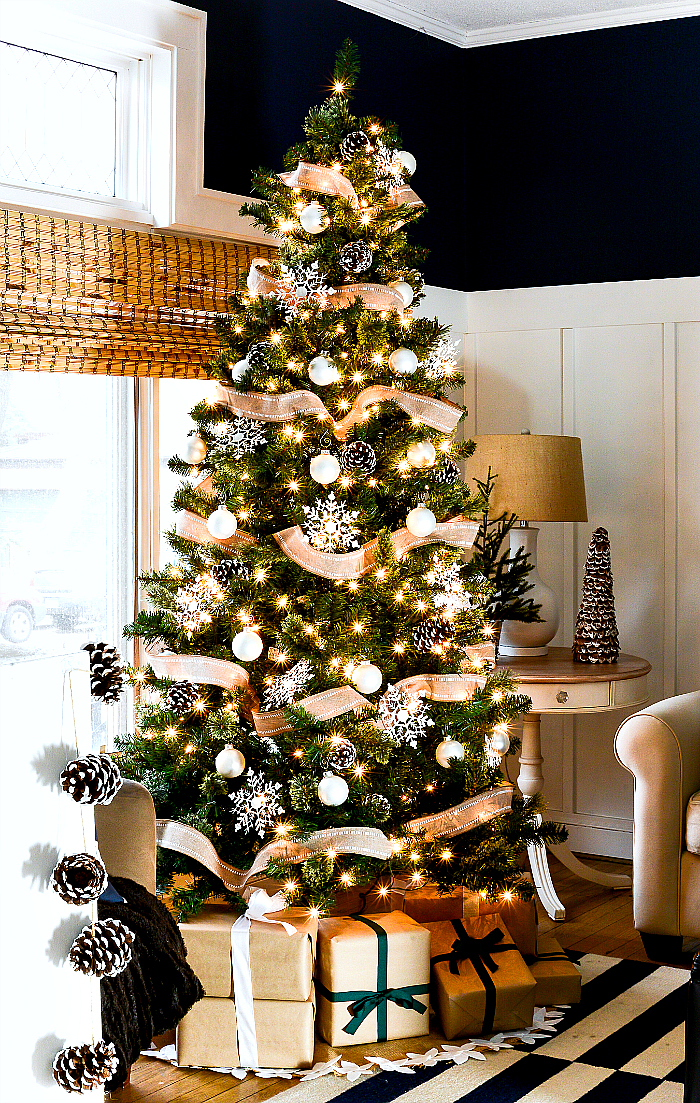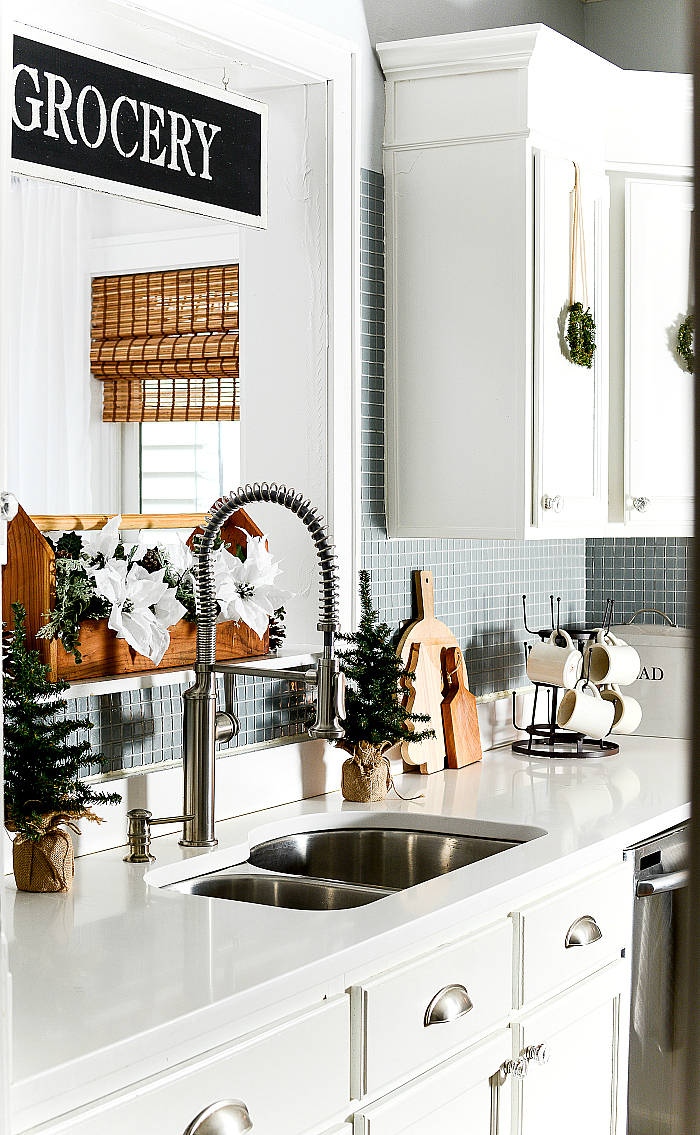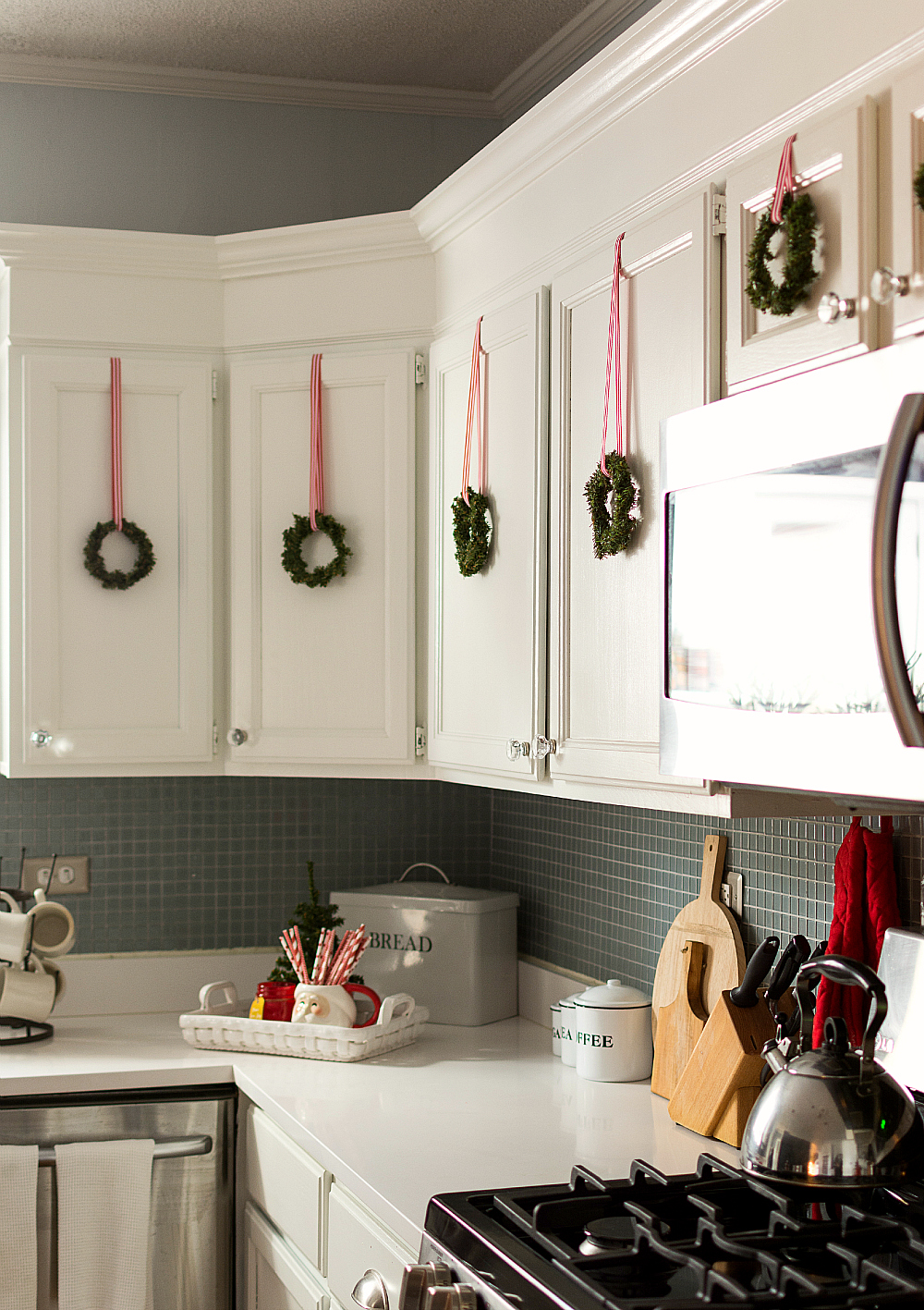 Christmas in the Kitchen (2015)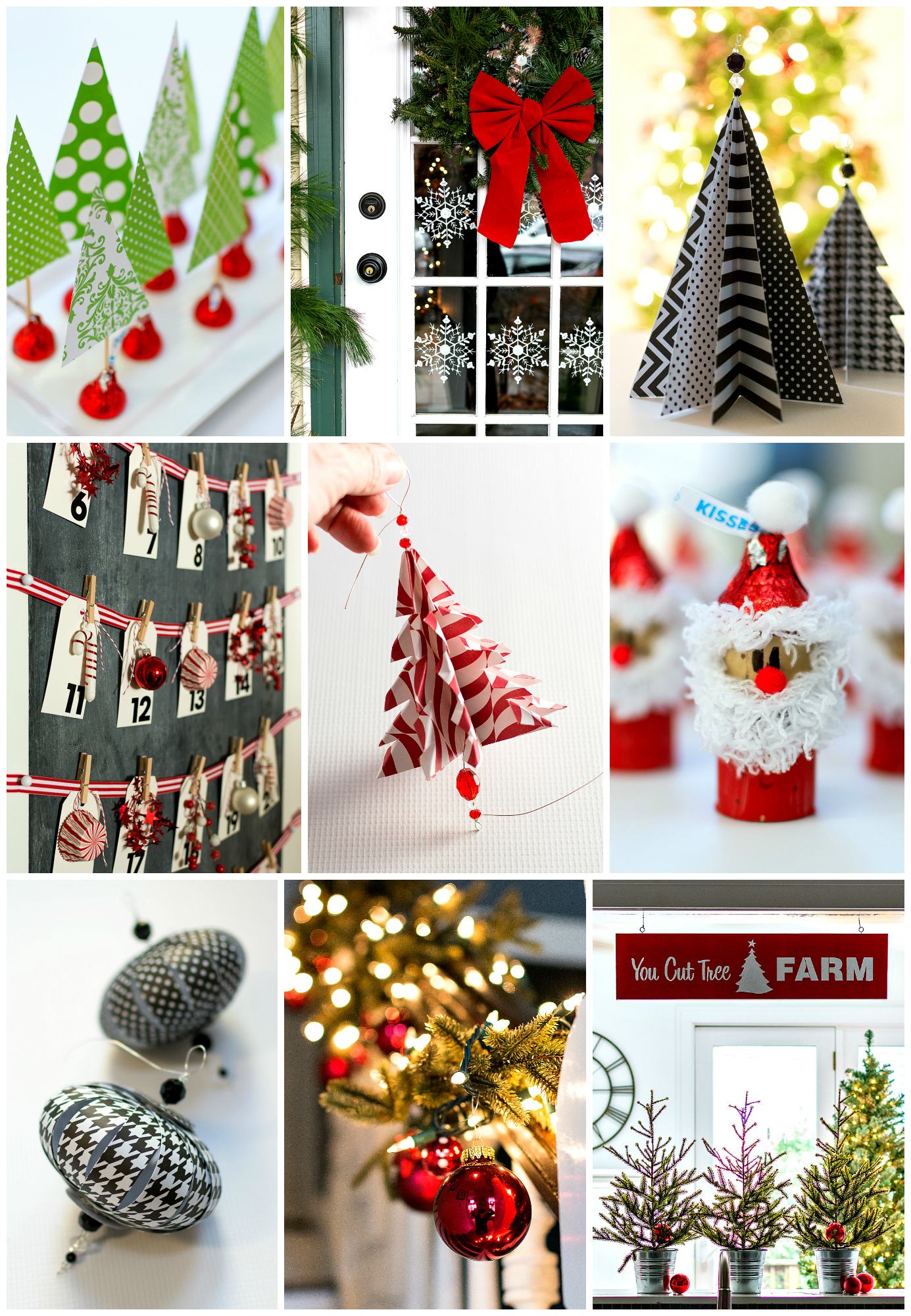 Christmas Craft & Decorating Ideas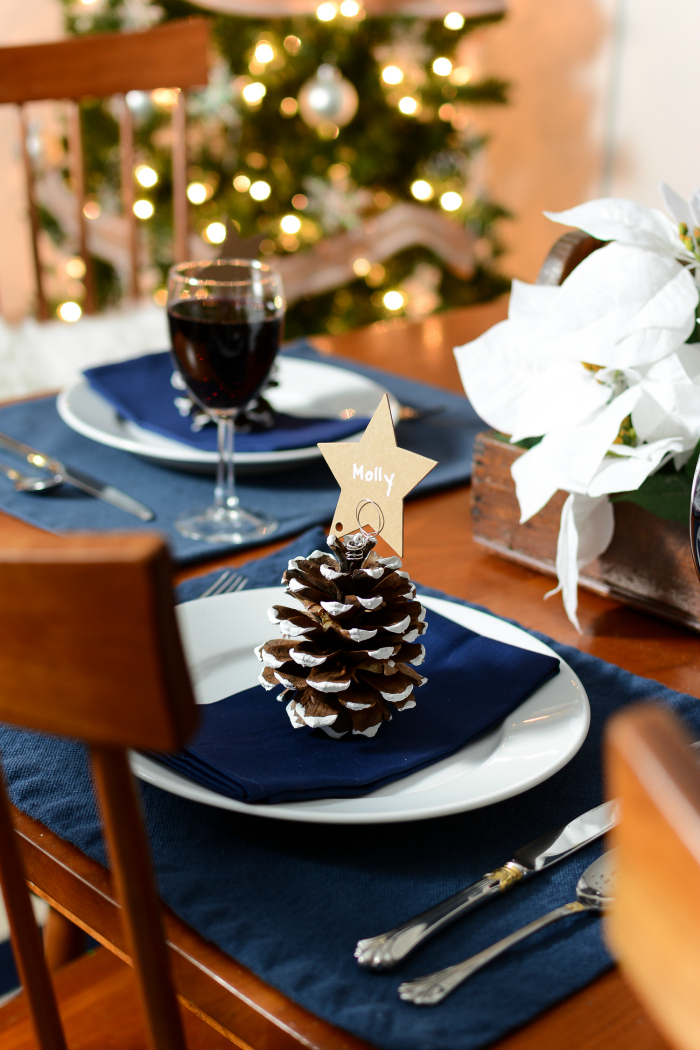 Holiday Table Setting Idea with Pine Cone Place Card Holder
*Some affiliate links are included in this blog post. Click here for my disclosure policy.
For my full Seasonal Home Tour Gallery, click here …