This is a sponsored post written by me on behalf of At Home for IZEA. All opinions are 100% mine.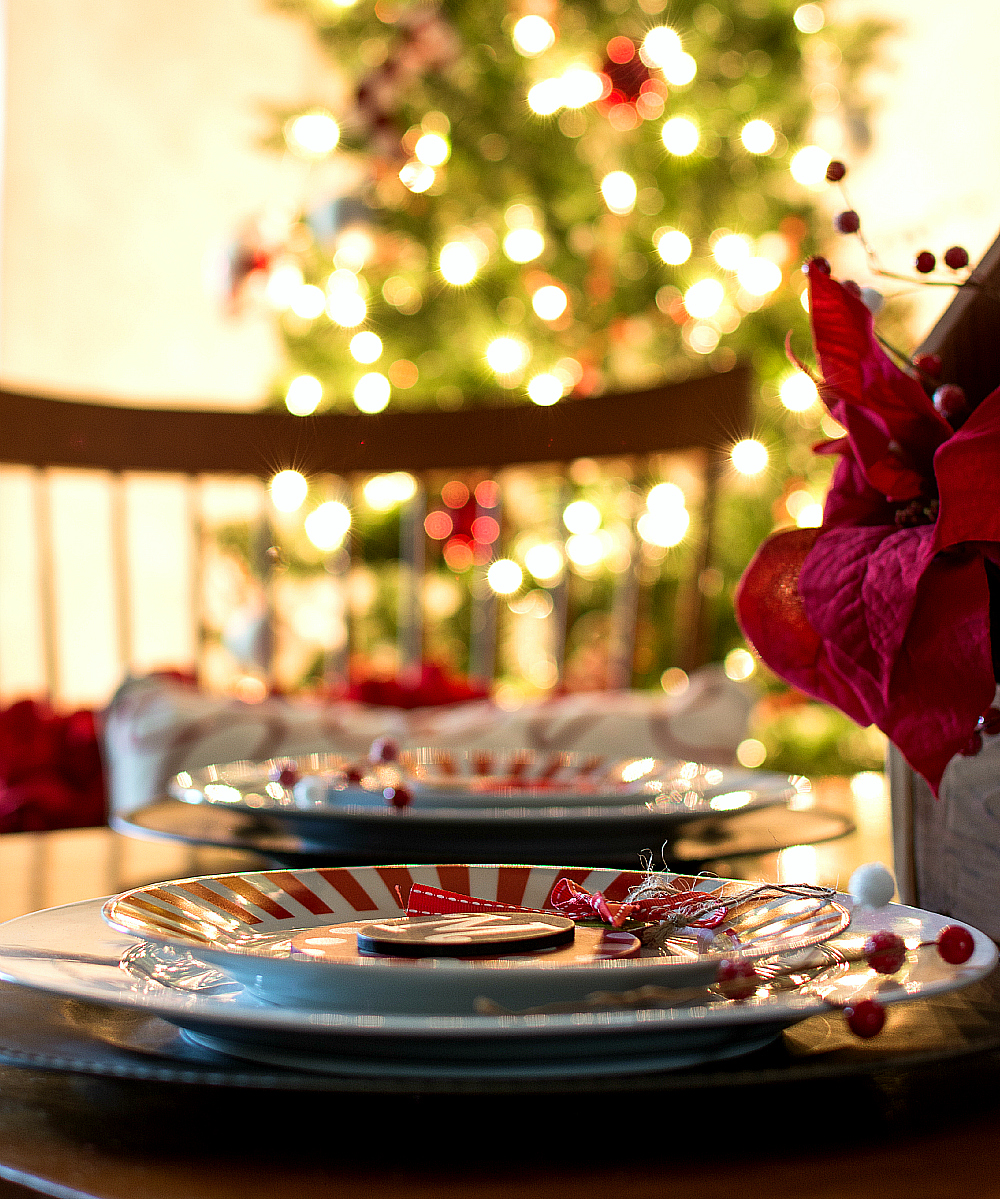 I remember the very first time I hosted a holiday dinner …
I was a mess. A-crazy-pulling-my-hair-out-of-my-head-mess.
I spent the week leading up to the event cleaning like a crazy woman. On my hands and knees scrubbing floors and baseboards. Climbing ladders and step stools to dust the tops of door jams and refrigerators and ceiling fan blades. I didn't just clear out the refrigerator; I tore it apart and meticulously cleaned each shelf and drawer.
And I won't even get into what I did to the oven. And microwave.
I was exhausted. Frazzled.
And I still had a meal to prepare.  A meal I had never prepared before.
That's when the frantic phone calls started. To mom. The master of the holiday meal. She whipped up family dinners with the greatest of ease.
A pinch of this. A pour of that.
She walked me through all the how tos. The turkey. The sweet potatoes. The creamed cauliflower. She held my hand through the phone line.
All that was left was the table setting …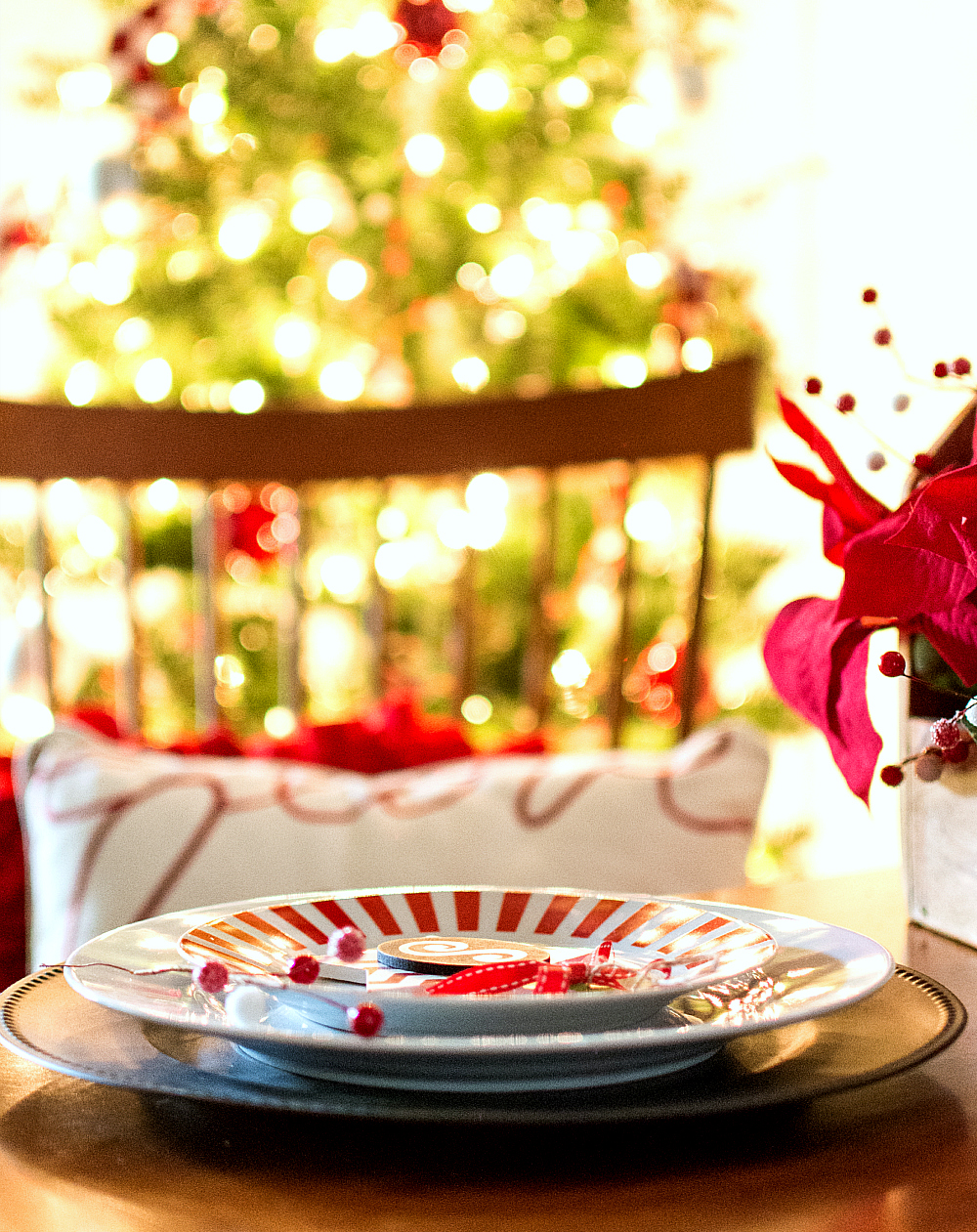 Oh how I wish I knew about the At Home home decor superstore back then! They are a one-stop-shop to help you design and decorate your entire home — both indoors and out. And the exhaustive At Home Christmas Decor merchandise at everyday low prices would have made the newlywed and newly homeowner in me sing …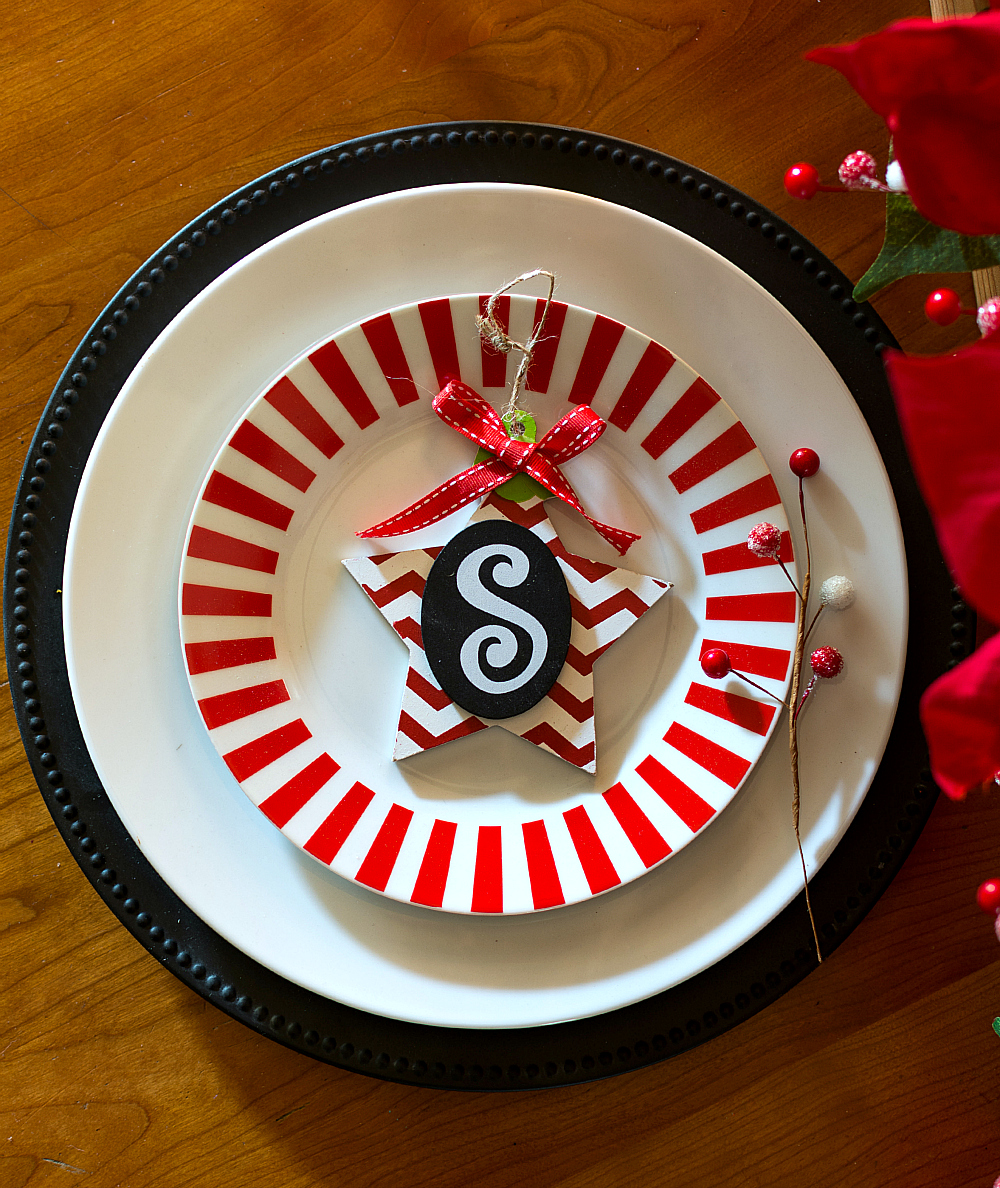 Seriously. And I'm a terrible singer.
But I wouldn't have let that stop the newlywed and newly homeowner me. I would have been skipping and twirling and singing (terribly) through aisle after aisle filled with amazing, unmatched (and seriously affordable) holiday decor ideas!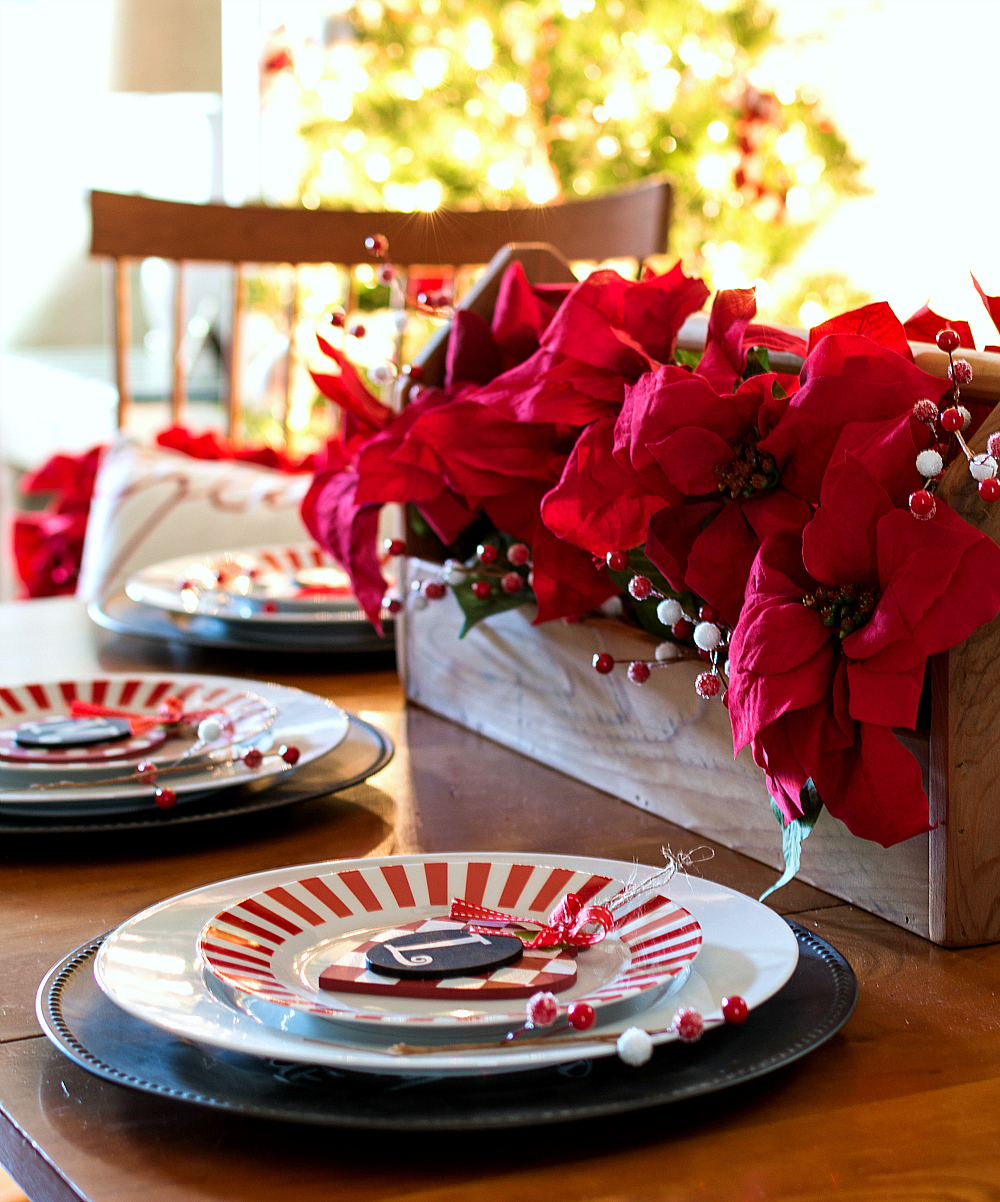 My biggest challenge would be which of the 15 decorative themes to choose from …  
or perhaps I should just mix and match my favorites from each?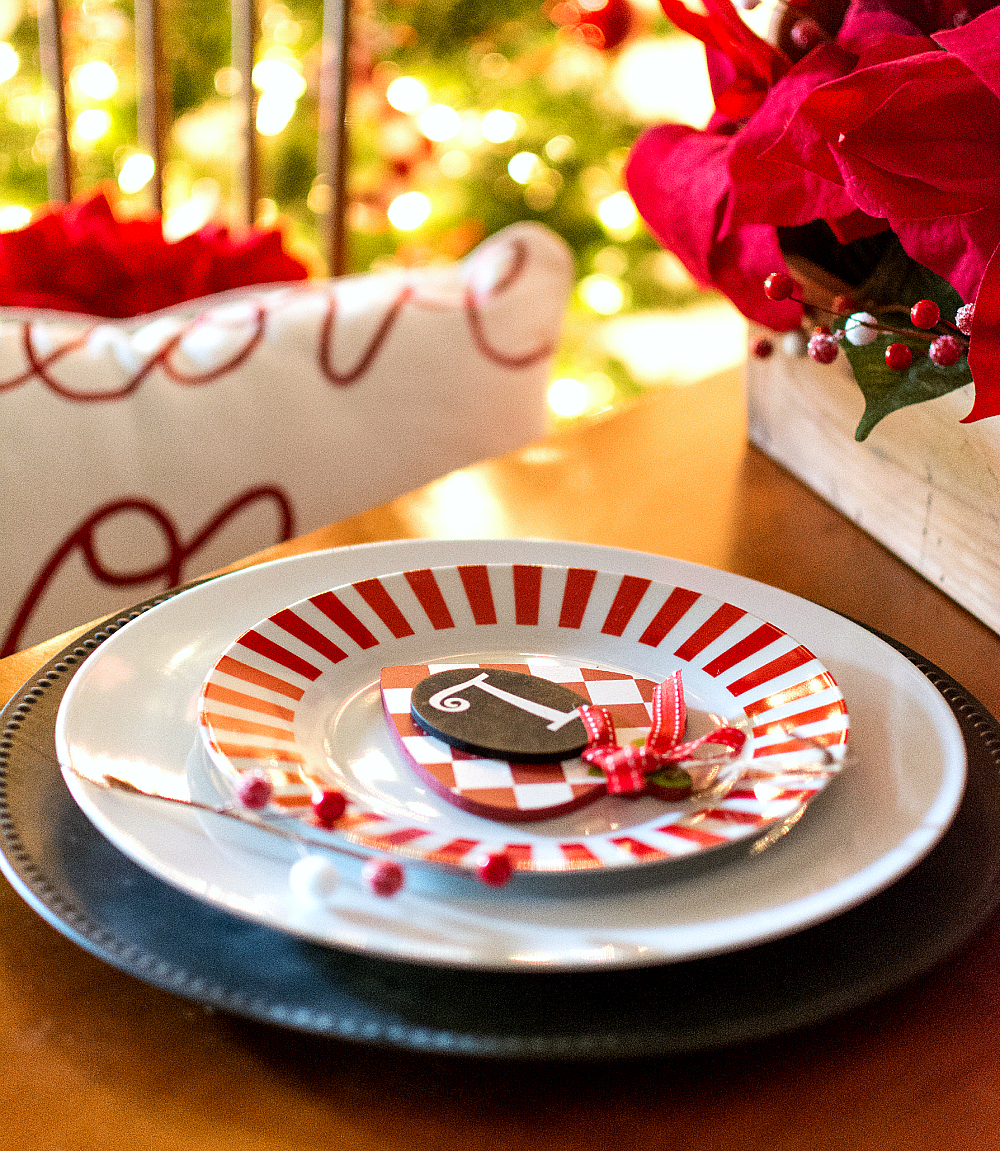 Luckily, the 20+ year married and 20+ year homeowner in me today is now well-versed in the At Home superstore. And when I visited last week, I was immediately drawn to the graphic red and white (and black) look of the Peppermint Jazz collection.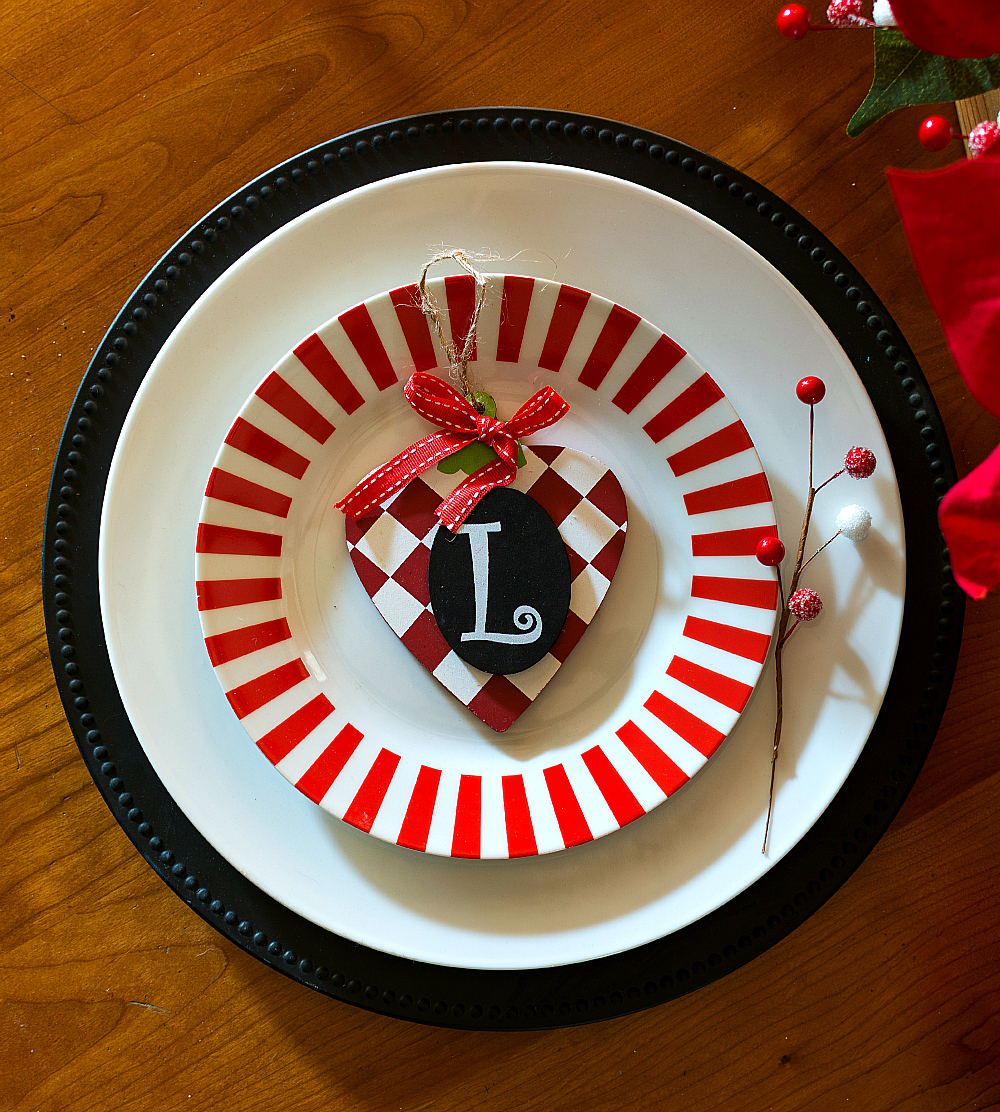 So I snatched up some adorable red and white striped dessert plates to create a holiday table setting idea in red, white and black.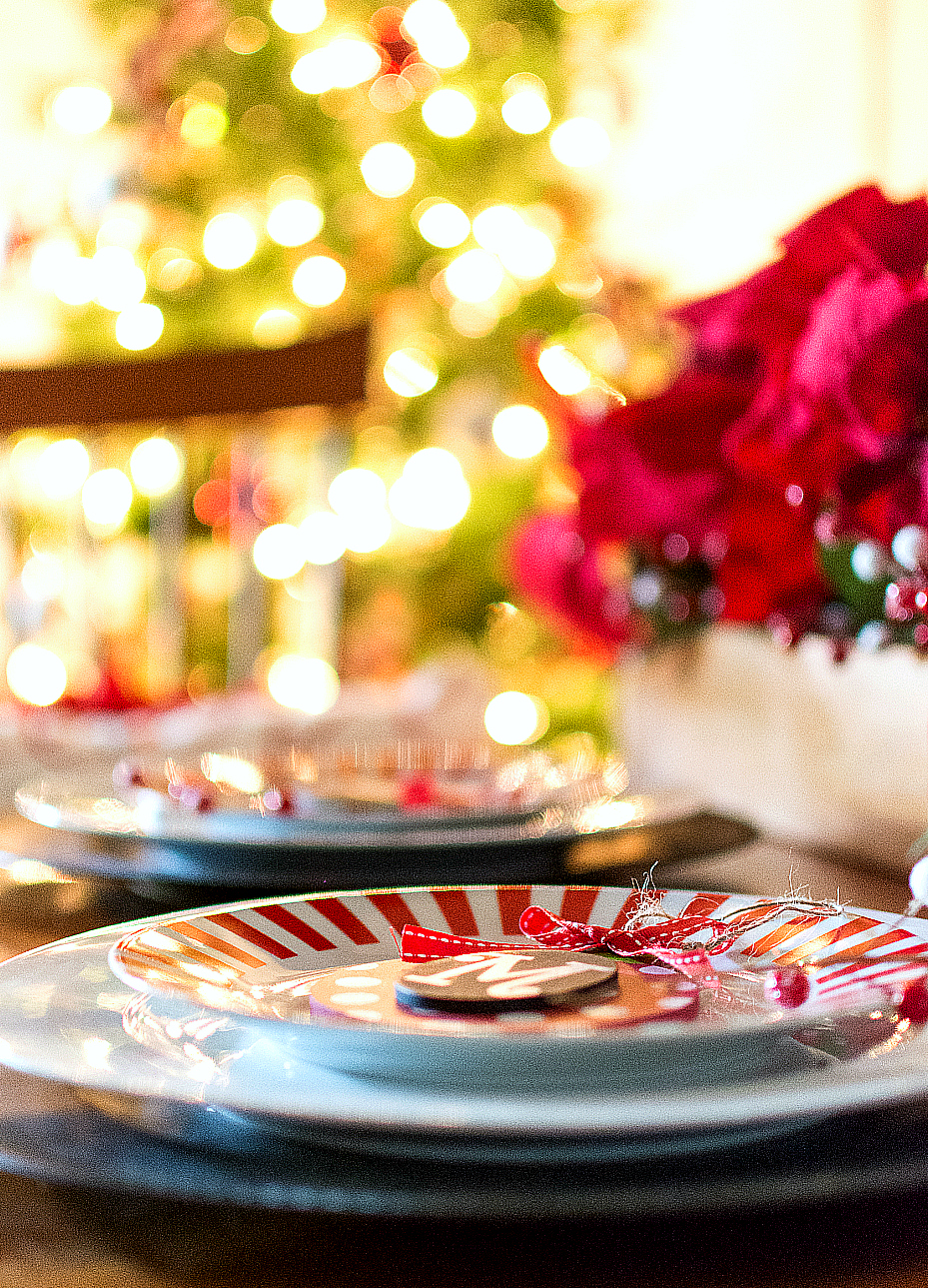 And embellished each table setting with a personalized, monogram ornament. Again, from the Peppermint Jazz Christmas collection …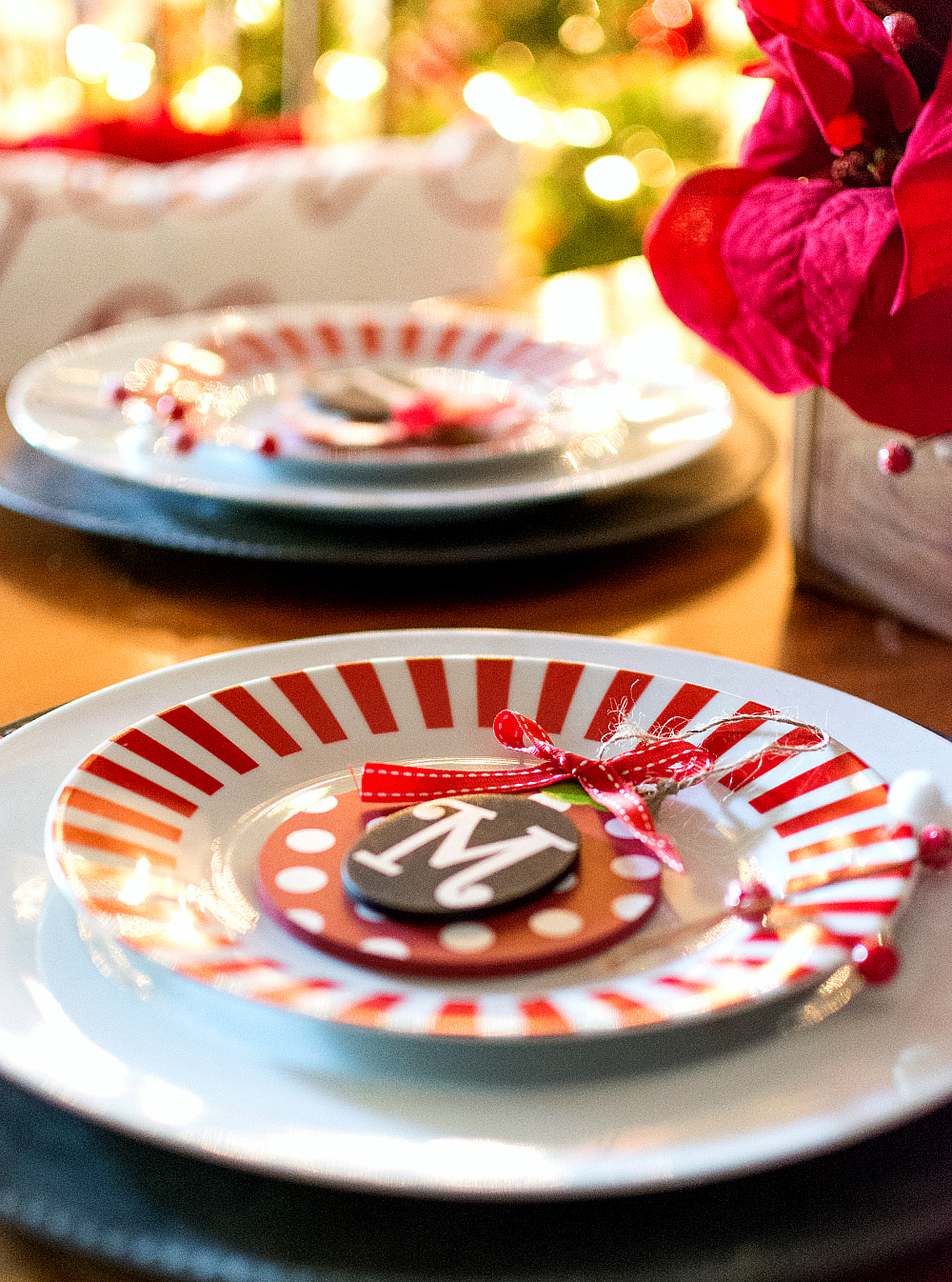 A little red and white sprig ties in with my Tree for Me (you can find the link to that post below).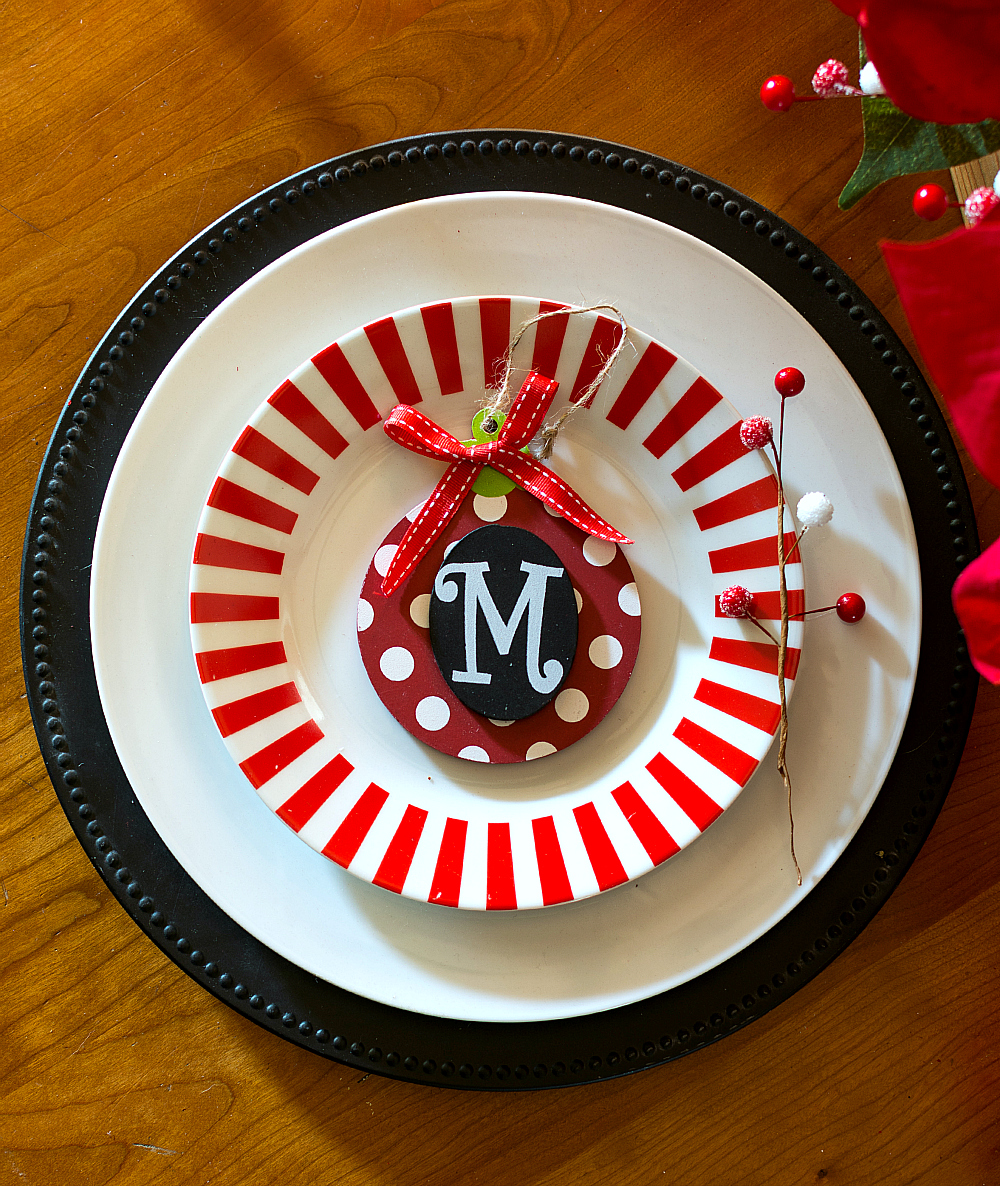 Some faux poinsettias in my rustic toolbox — with a few red and white sprigs added in — rounds it out all.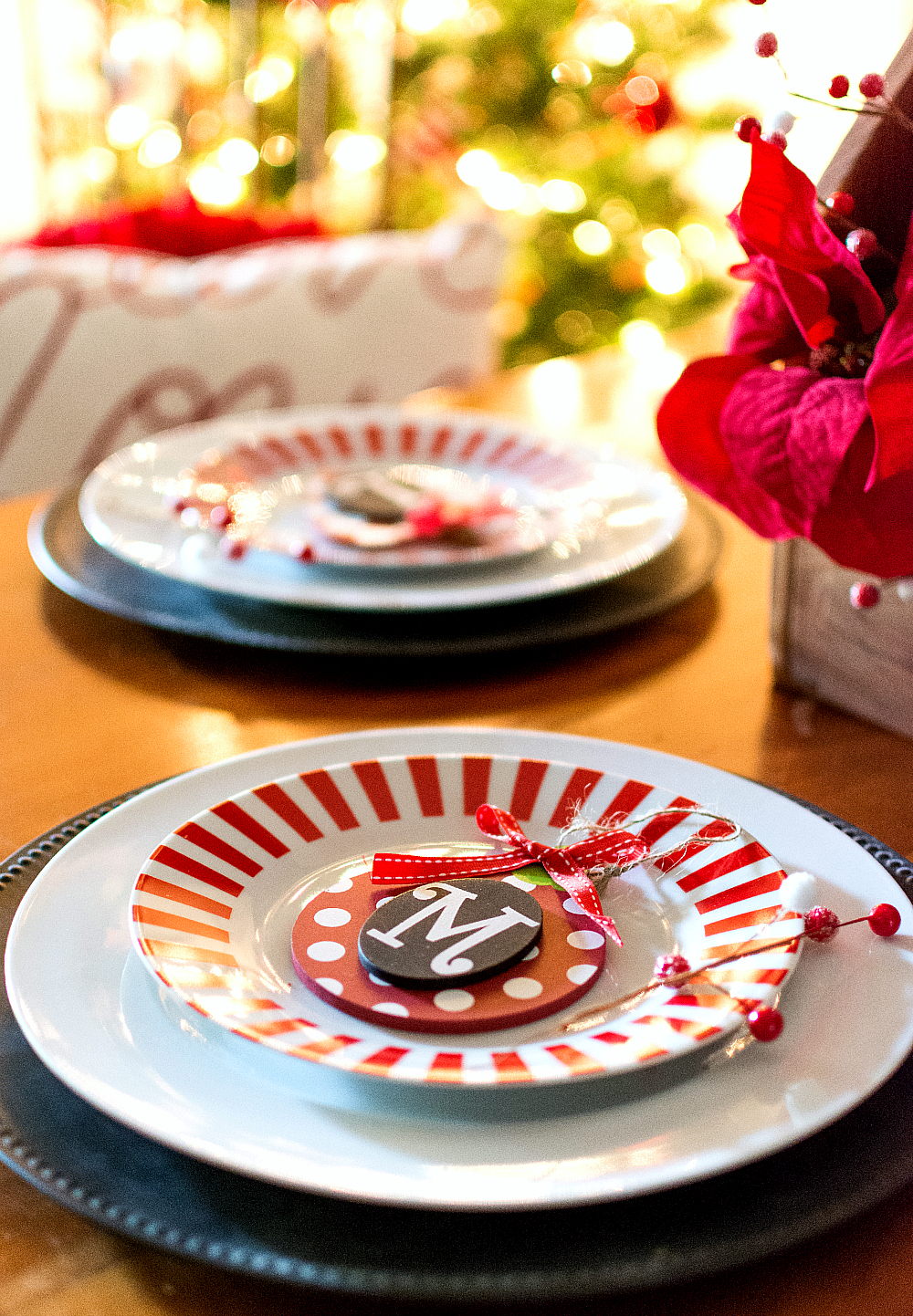 With this year's holiday table setting done, all that's left is the scrubbing of the house and the cooking of the meal …
and I'm exhausted just thinking about it! 🙂
So tell me, which At Home holiday collection would you use to set your table this season?

You Might Also Like:
Click here to read about my new red & white Tree for Me in the dining room, chosen from more than 100 curated artificial Christmas Trees at the one acre At Home tree lot
Sharing: | Between Naps on the Porch | A Stroll Through Life |