Home selling tips: repairs to make before listing your house.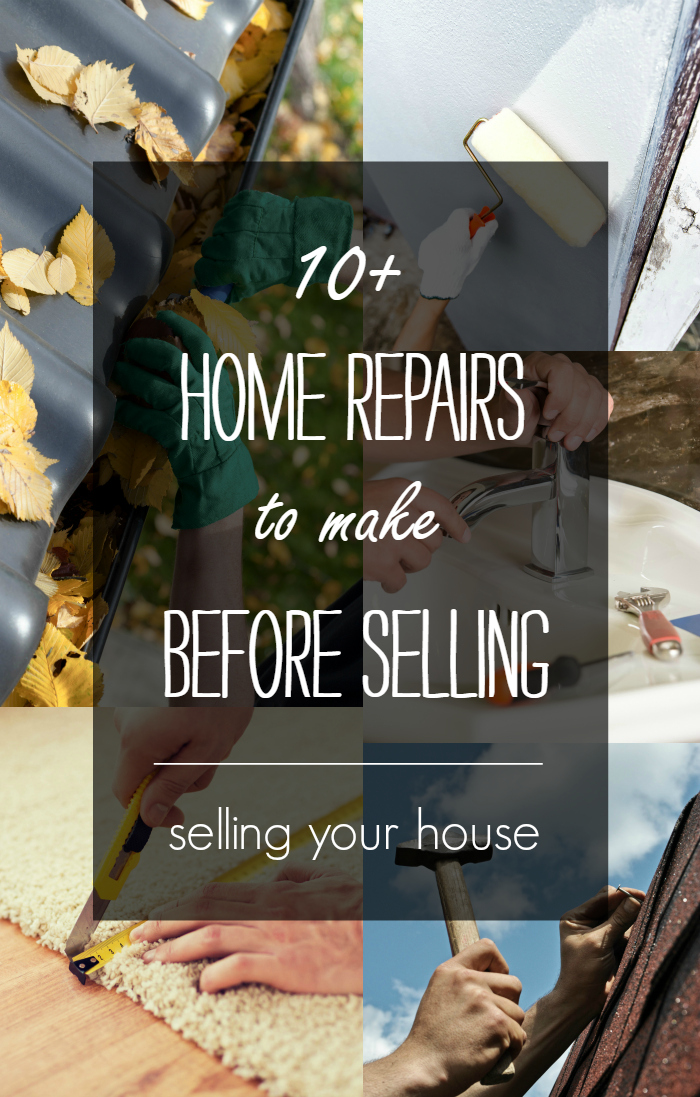 I'm not selling my home. Well, I'm not selling my home right now.
Just wanted to make that clear.
I do, however, dream of selling my home. Often. Perhaps it's my age. Or my kid's ages. Or the age of my home. Or the recent billion-dollar Powerball drawing that filled my head with dreams of what I would do with that windfall. Starting with selling this house and buying new.
Oh, and my home selling dreams include a For Sale by Owner sign out front. It must be the DIY'er in me, always looking for ways to save. And saving on real estate commissions would be big plus. Turns out I'm not alone. In fact, according to a survey by Owners.com, I'm among the 74% of people who find 'saving money on commission' the most appealing part of selling your own home.
So what's holding me back from putting that For Sale sign out front? Other than the fact that I did not win the billion-dollar Powerball drawing. Well, there's my age. And my kid's ages. And the age of my home…
complete with all the old home repairs needed before we can put our house on the market.
Sigh.
And then there's the questions about what repairs to make. There are so many to choose from. And they're mounting with each passing year.
Sigh again.
In weighing what to fix and what not to fix, I found a checklist at Owners.com filled with repairs and fixes to consider before listing your home. So I thought I'd check those checklist items against my mounting old home fixes and repairs…
Home Selling Tips: Repairs To Make Before Listing
1. Clean, paint and align gutters and downspouts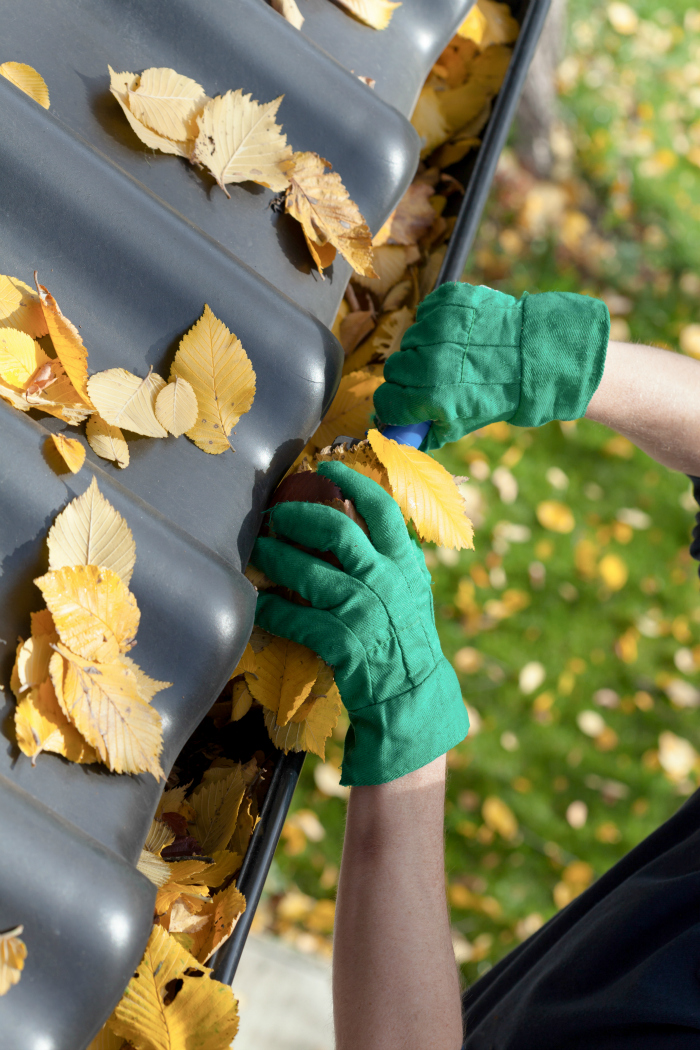 I don't need to go outside to inspect my gutters to know they need to be cleaned and aligned. And I never even thought about painting them!
Gutters: 1; Linda: 0
2. Check foundation for cracks and repairs
Let's see. 100+ year old foundation. Water issues in the basement. Yes, cracks will be found and repairs will be needed.
Foundation: 1;Linda: 0
3. Clean grease and old spills from driveway
One plus of living in the city is no driveways. But, if I did have one, I would definitely clean it to up the curb appeal.
Driveway: 0; Linda: 1 (by default)
4. Wash or paint exterior if needed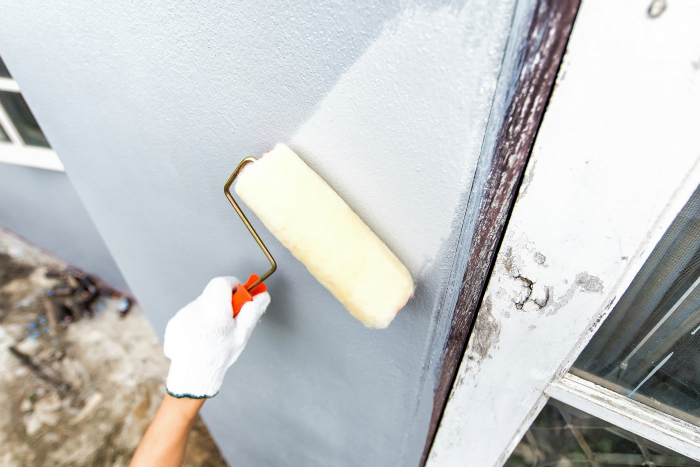 Our house could absolutely use a good power wash (on my Spring cleaning "to do" list) and the trim could use a new coat of paint (not on my Spring cleaning "to do" list).
Exterior Siding &Trim 1; Linda: 0
5. Inspect and clean chimney
This wasn't even on my radar for a fix. Thanks Owners.com for the tip!
Chimney: 1; Linda: 0
6. Repair/replace worn shingles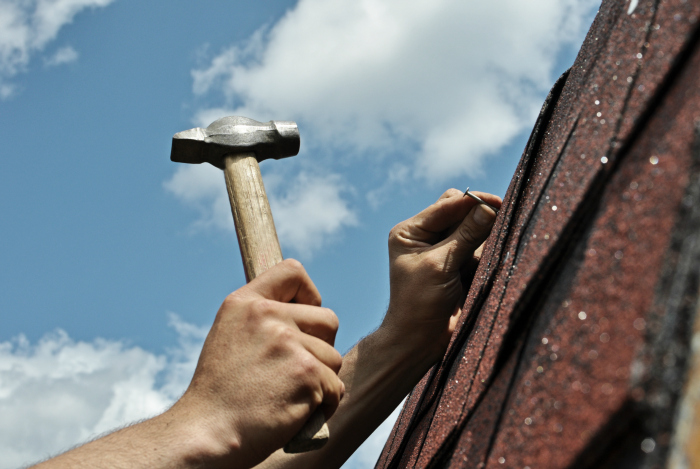 I haven't been up on the roof lately – okay, I've never been up on the roof – but I'll venture a guess that my 20+ year old shingles could use a few fixes. Especially since we do live in the windy city. 😉
Shingles: 1; Linda: 0
7. Caulk tubs, showers and sinks
This is a diy I can tackle myself – and have in the past.
Caulk: 0; Linda: 1
8. Make sure toilets and faucets work well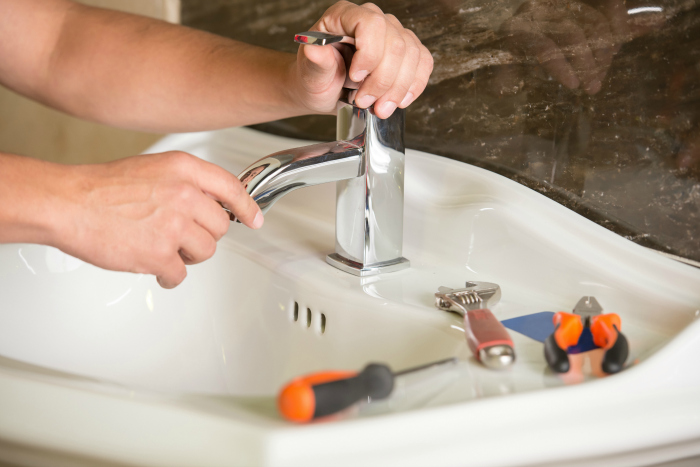 We're about 75% good on this one. And we do hire out. An old home equals old plumbing so we prefer to call in the professionals.
Toilets & Faucets: 1/4; Linda: 3/4
9. Fix broken windows, shutters, screens
We have casement windows. They are annoying. The screens are flimsy and bend easily. This has been an ongoing struggle in our home. We would definitely need to update all screens. Sigh.
Windows: 1; Linda: 0
10. Touch up or repaint walls neutral color
I see a lot of primer in my future. The navy living/dining room walls and bright orange teen bedroom are top of the list. Luckily it's an easy and affordable diy.
Walls: 1; Linda: 0
11. Install new carpeting if needed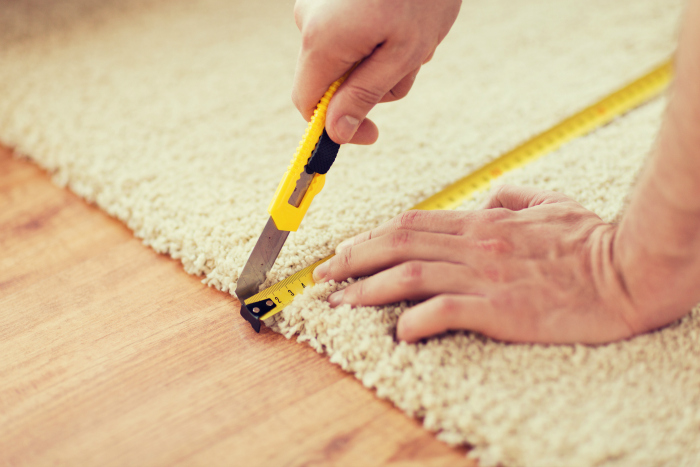 We don't have much in the way of carpeting, but what we do would absolutely get an "ew" if we were ever on House Hunters.
Floors: 1; Linda: 0
12. VisitOwners.com for even more advice and tips on how to prepare your home for sale.

Owners.com offers a unique option to selling your own home. If you look at the real estate market today, you have the option to go with a full service broker or attempt to manage a For Sale By Owner process. Owners.com is different from both models; it is a fully licensed brokerage that offers a choice for you to do some of the transaction work yourself, while also providing advisor support for more complicated or daunting tasks (like appraisal and legal documents). Bottom line: with Owners.com, you can avoid unnecessary commission payments (typical sales side commission is 3% of the real estate transaction). You'll pay a flat fee of $695 when selling your home with Owners.com which means on a $300K transaction, that savings is $8305.
Owners.com: 1; Linda: 1. A win/win!
Looking at my scorecard, the house is winning. Or is that losing? Either way, it's a good thing we're not ready to put our house on the market. But now I do have a working checklist to work from as we plan for the future …
as we age. And our kids age. And our house ages. 🙂
This post was written by me on behalf of Owners.com. I receive compensation for this post, but all opinions about home selling, home repairs, and Owners.com are 100% my own. For more, see my disclosure policy here.
Sharing: | Inspiration Monday | The DIY Showoff | Between Naps on the Porch |