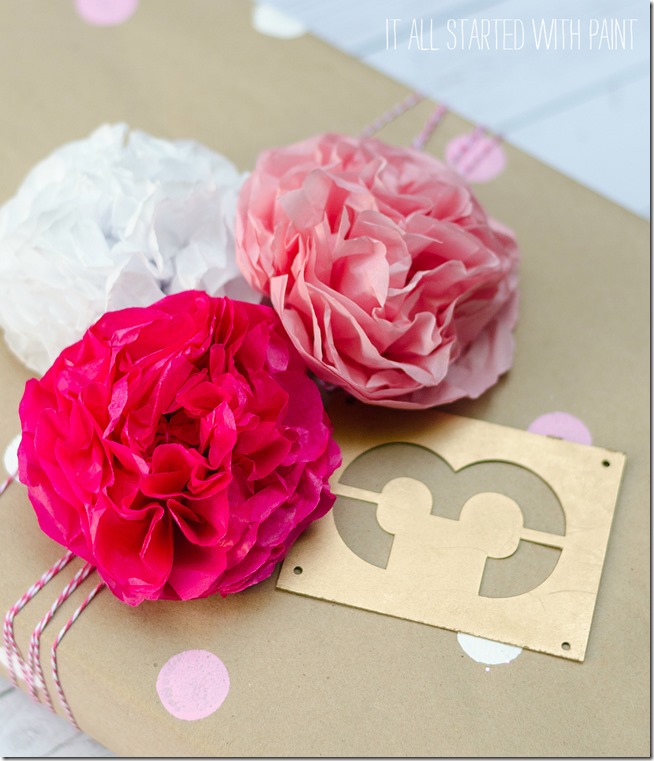 There's something bittersweet about this weekend. First there's the whole saying goodbye to summer thing. Now don't get me wrong. I love fall with it's football games and sweater weather and turning leaves and the smell of fireplaces being fired up. But in my heart of hearts, I'm a beach girl. It's the Jersey Shore in me. Some of my very first memories involve sand and surf and sea shell collecting along the shores of Long Beach Island.
This weekend also included another goodbye … of sorts.
The Braden family said goodbye to the last of our little kid parties. For now, that is. Until my not-so-little-anymore-little-kids start having some little kids of their own. (Which,by the way, is still a long way off. And I say that with fingers crossed and wood knocked.)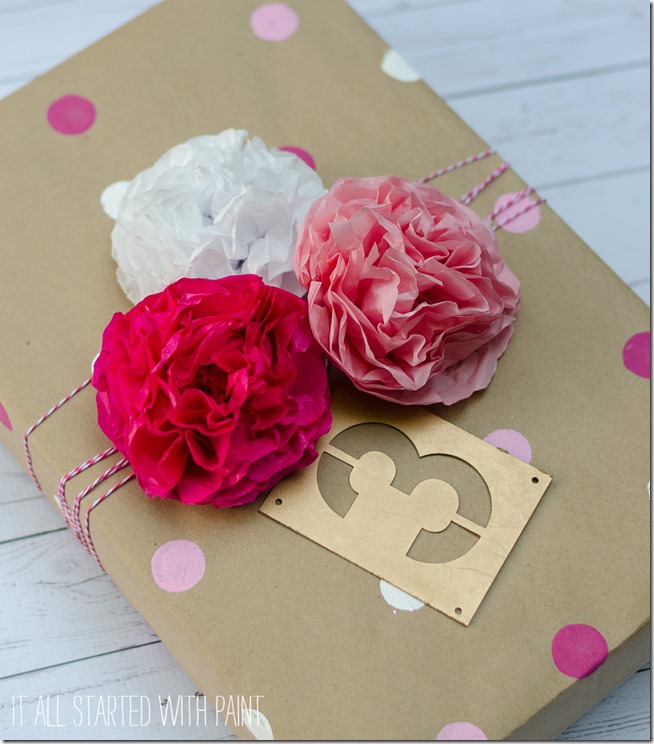 But you know how that goes, right? When the kids are young, their birthday celebrations are all about the family. But as they grow older and make new friends at school and pre-school, things change. And birthdays become all about the friends.
And yes, I've been there, done that with my own kids.  But there is still something sad about it …

For this last little kid party (for now), I splurged. I couldn't help myself. A new Gap Kids opened up in our neighborhood. And their clothes are just too cute. Miniature-sized adult clothes cute. And when I spotted an adorable toddler grunge-look plaid dress, I was sold. And when the sales assistant announced that everything was 30 percent off that day, I grabbed the cutest pair of little black boots to go with that adorable toddler grunge-look plaid dress.
And with that, my budget was busted. Not a penny left for wrapping paper. So I decided to use what I had at home to make my own.
I started with some plain brown paper-bag-colored paper I had on hand. Which I perked up with some acrylic paint pink and white polka dots …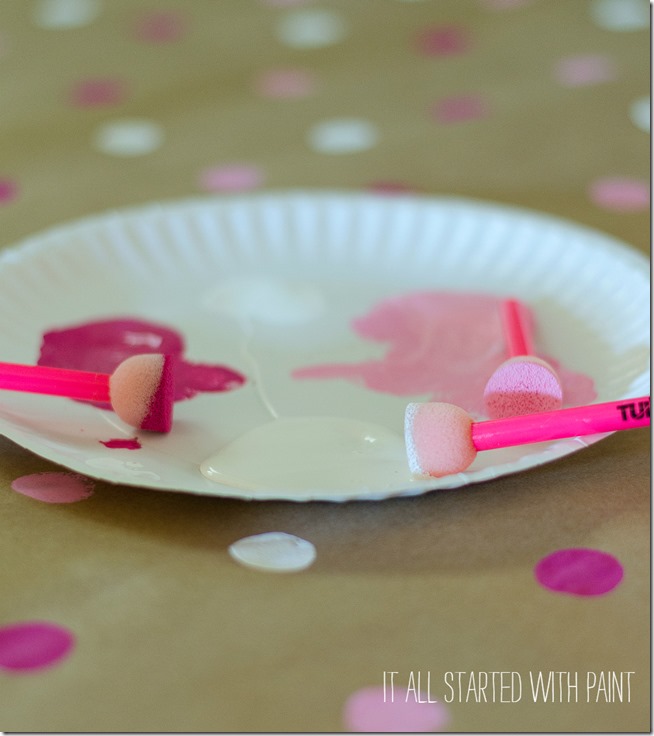 For the bow, I made some tissue paper flowers (following the tutorial you can find here) …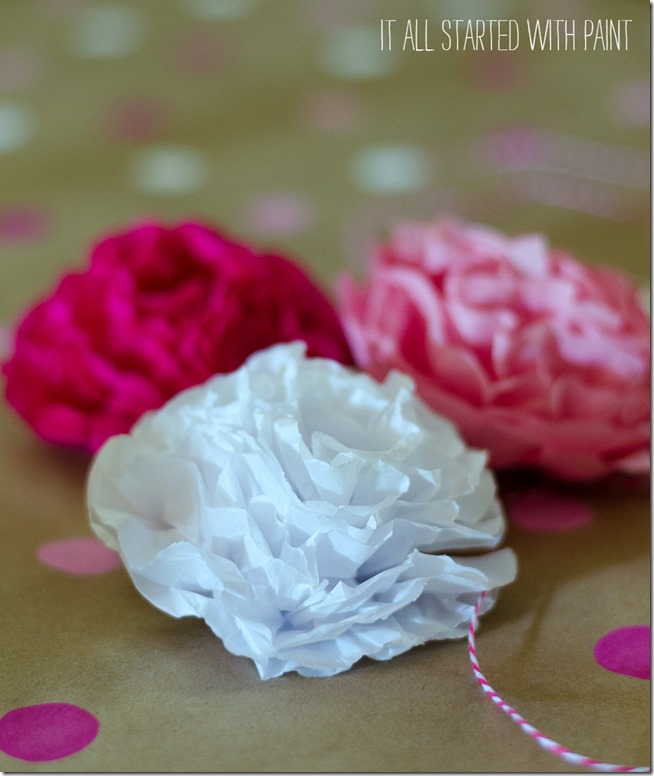 The metallic-look 3 is actually a paper stencil that I spray painted with gold paint.
And voila! Homemade wrapping paper to celebrate our last little kid party (for now).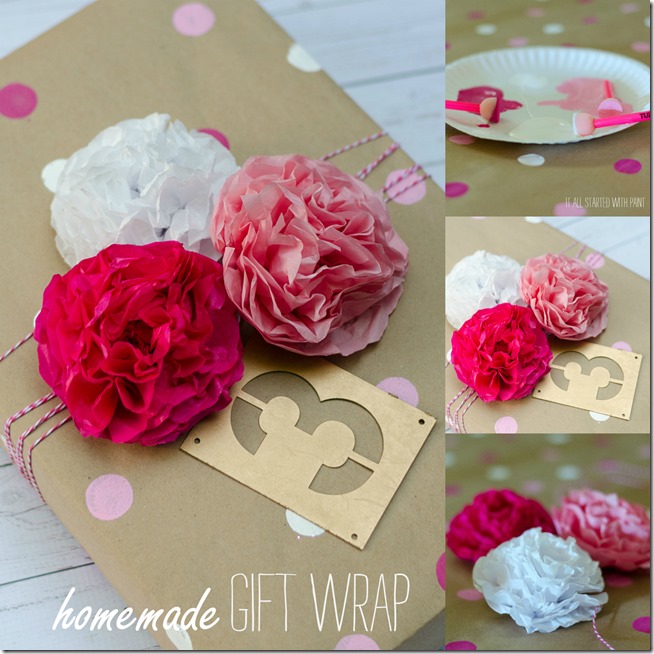 Oh, and we missed the present opening portion of the party. But I've been told there was an audible GASP from the crowd when the birthday girl opened our present. Turns out the toddler grunge-look is a bit hit in 2014!
So happy to say goodbye to our last little kid party (for now) with a bang …
or, more accurately, an audible GASP.



P.S. You can find more of my craft projects here …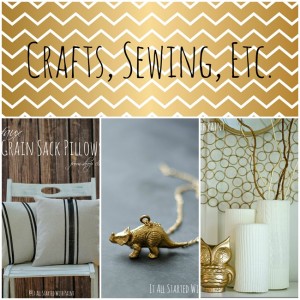 Sharing:
* Link Party Palooza * Between Naps on The Porch * The DIY Showoff * Refresh Restyle * Uncommon Designs *