Irish Coffee Mugs – St. Patrick's Day Craft Idea.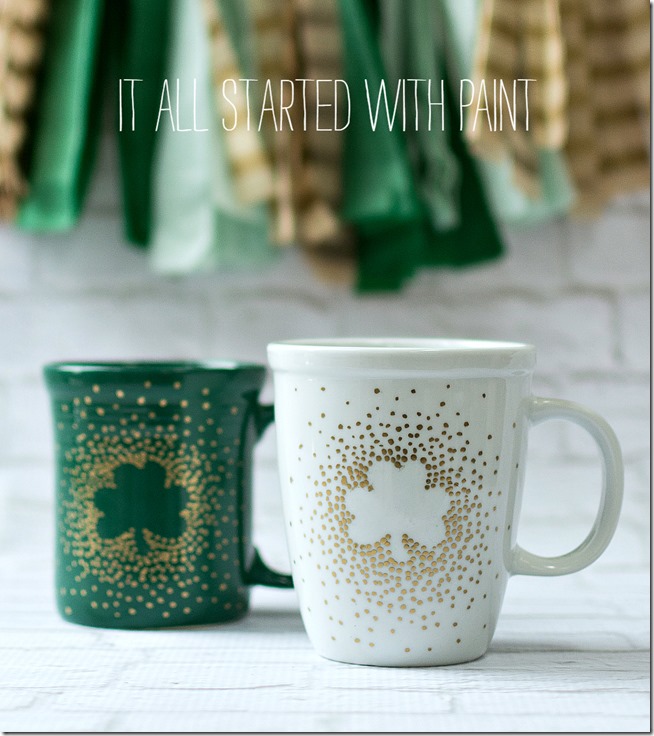 I have my fair share of Irish running through my veins. And I've had my fair share of St. Patrick's Day celebrating in my 20s. You know, to celebrate my heritage …
with a bar crawl.
Because that's the best way to celebrate the sainted man who drove the snakes from Ireland.
Here in Chicago, St. Patrick's Day is taken very seriously. With seriously large green hats and foam green fingers. Hoards of green dressed partiers spend their day traveling by foot and by cab from bar to bar.
It's quite the scene. Especially in the nearby Wrigleyville neighborhood. The area near Wrigley Field probably has the largest concentration of bars in all of Chicago. So, naturally, all those large green hats and green foam fingers gravitate there …
while I gravitate away.
I'm way past bar crawl stage. And have entered the stay at home and enjoy an Irish coffee stage. So I thought I'd make special Irish coffee mugs just for the occasion.
How To Make Irish Coffee Mugs
Materials*
Mugs (I found mine at the Salvation Army store)
*some affiliate links included.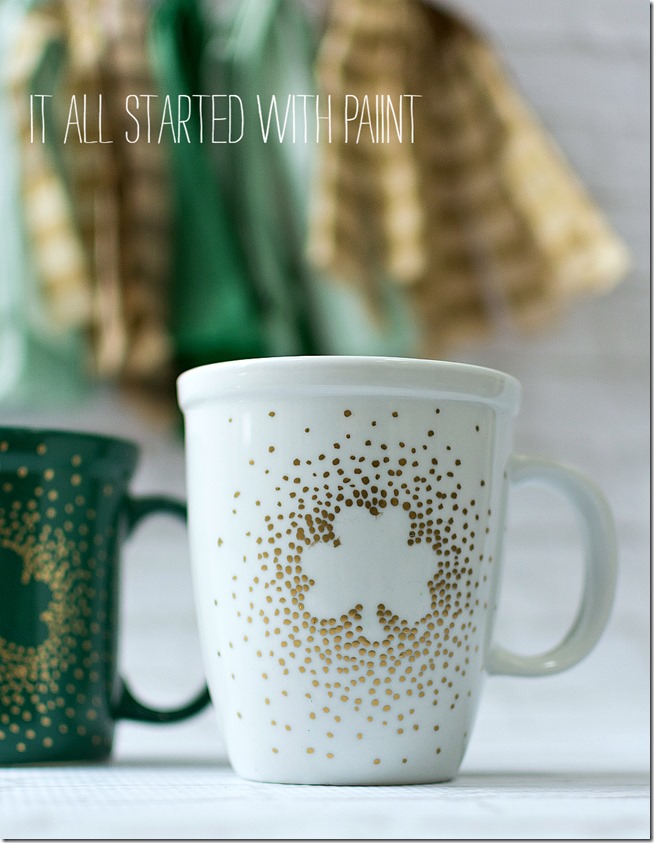 This was a really simple DIY. I started with some shamrock stickers and an oil-based gold paint pen I found at the craft store.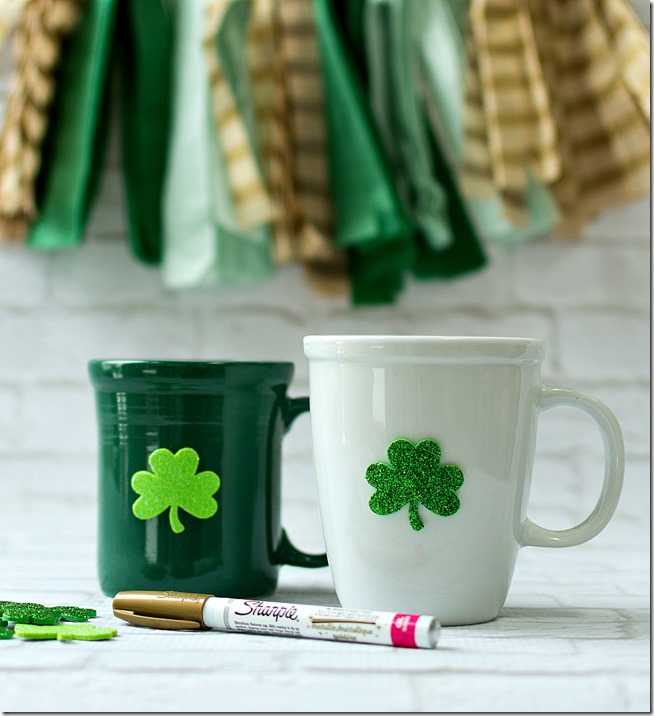 And I picked up the mugs at the Salvation Army.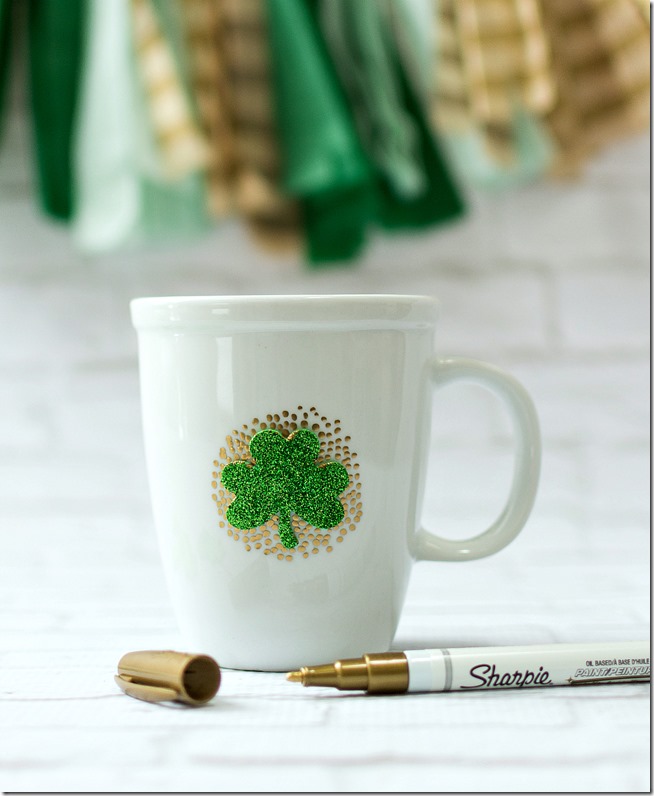 Then I just started to make some dots around the shamrock. Close together at first …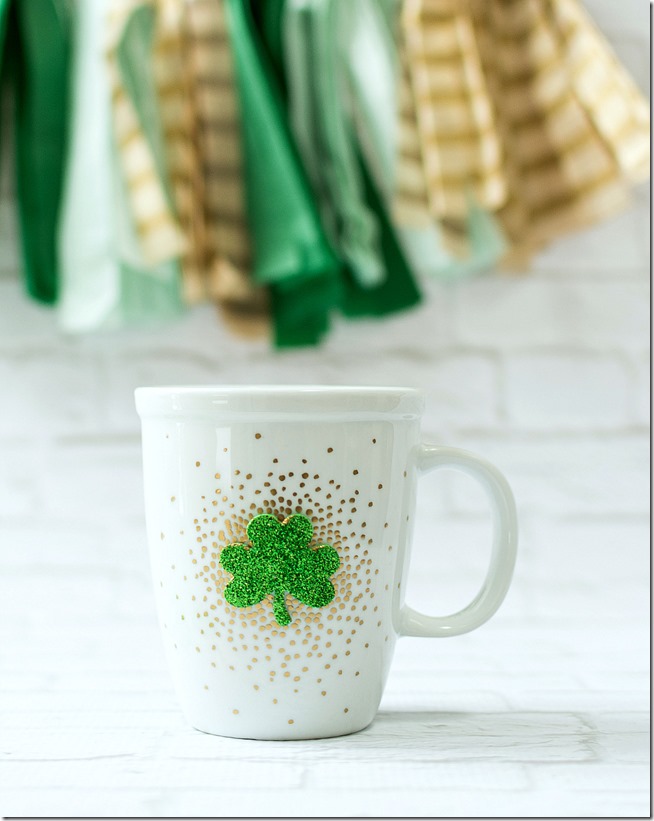 … and spreading them out as I went along.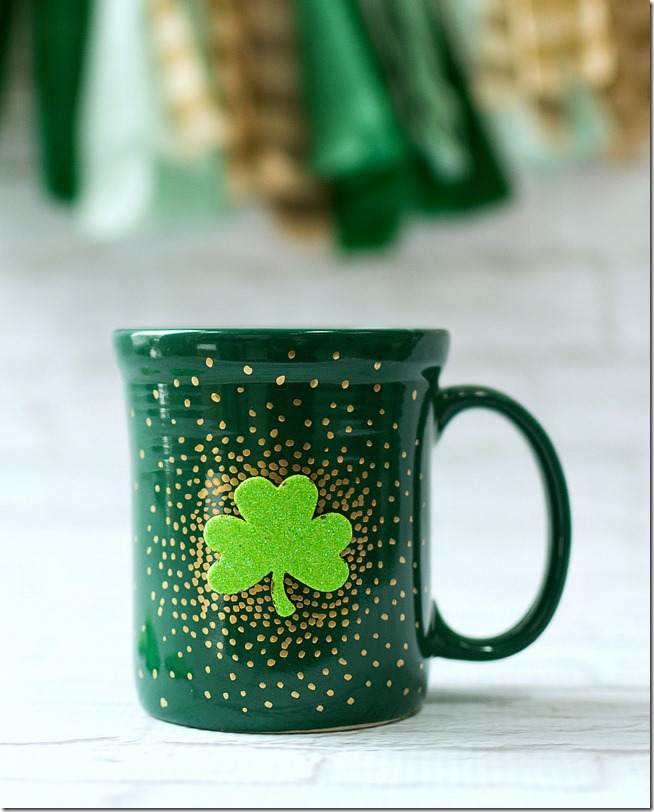 I made a green one too.
And when I removed the stickers, voila!
I heard rumors that I can set the paint – and make the mugs dishwasher durable — by letting them first dry for 24 hours and then putting them in the oven for 30-40 minutes.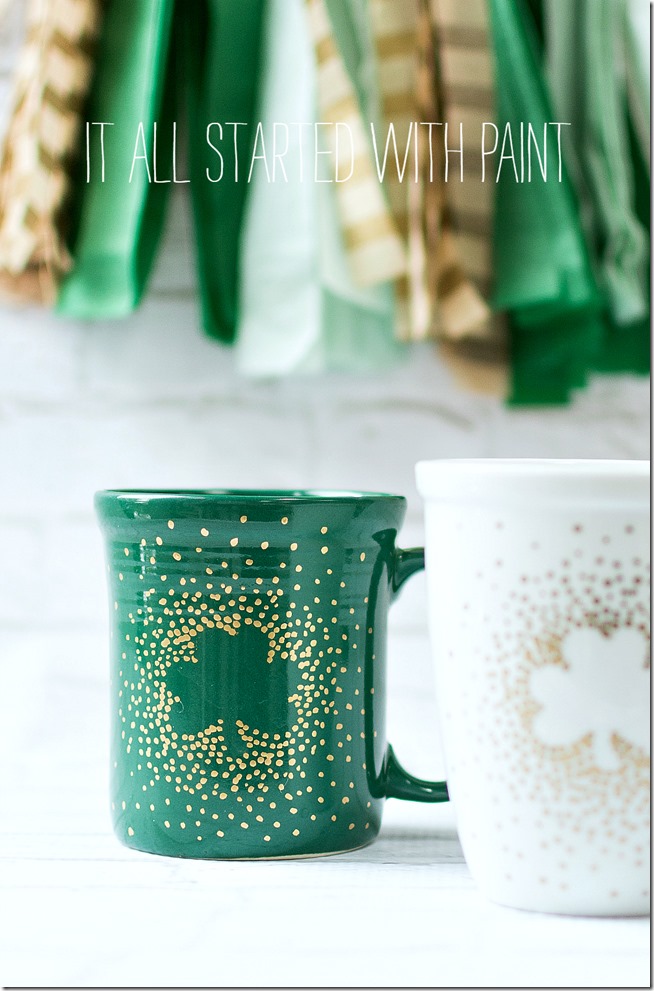 But I haven't tried that out yet.
Besides, I still have plenty of time before I'll be enjoying my Irish coffee on St. Pat's Day.
Big green hat and green foam finger optional.
Linda

You can find more of my DIY & Craft projects by clicking here …
You Might Also Like: