Red, White & Blue Screened in Porch Decor – Fourth of July Decor.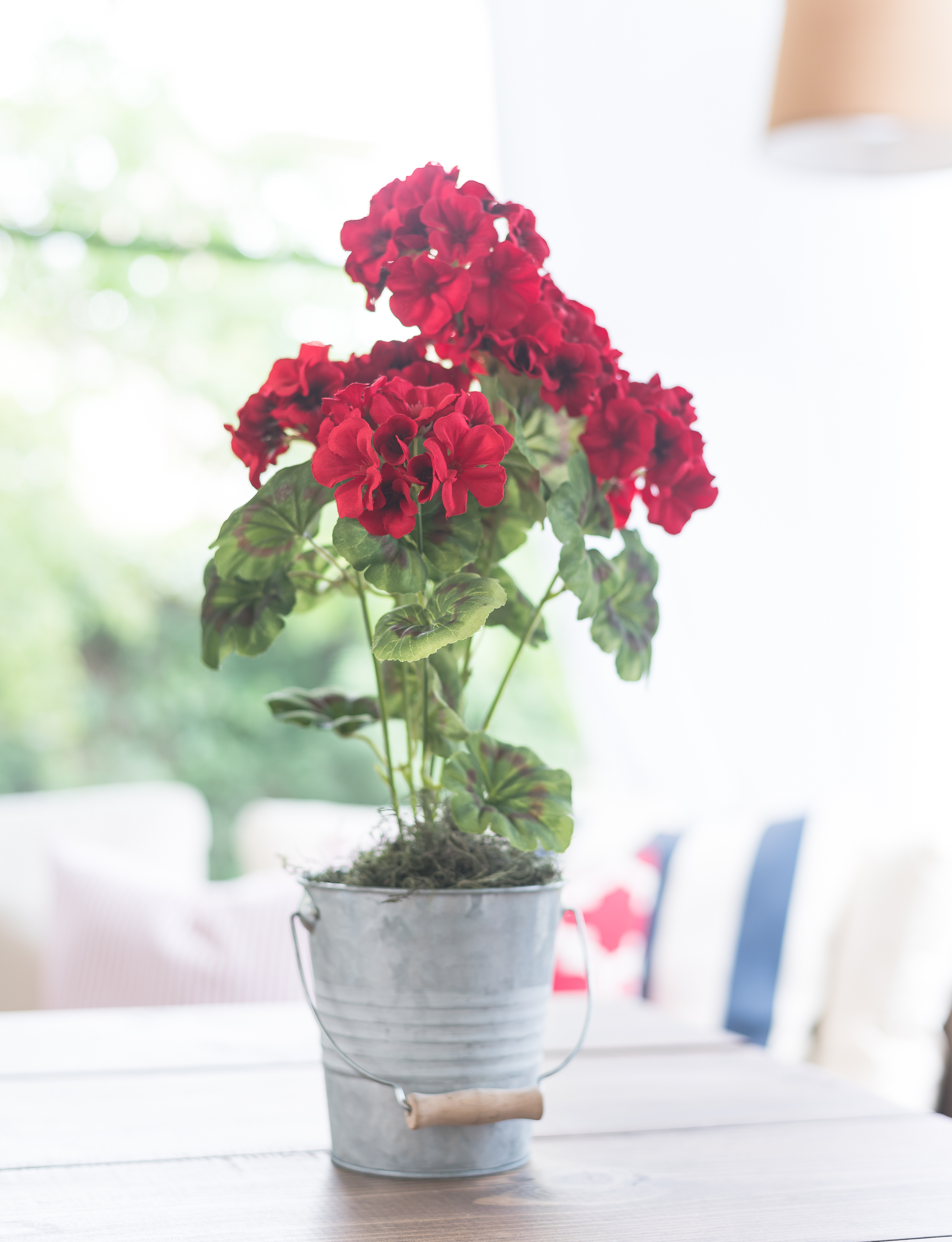 Happy Fourth of July!
And on this most patriotic of days, I'm joining up with Jennifer (thanks for organizing each month!) and Danielle and Doreen and Dawn to share our coziest of thoughts and coziest of ways that we make July …
well …
cozy! 🙂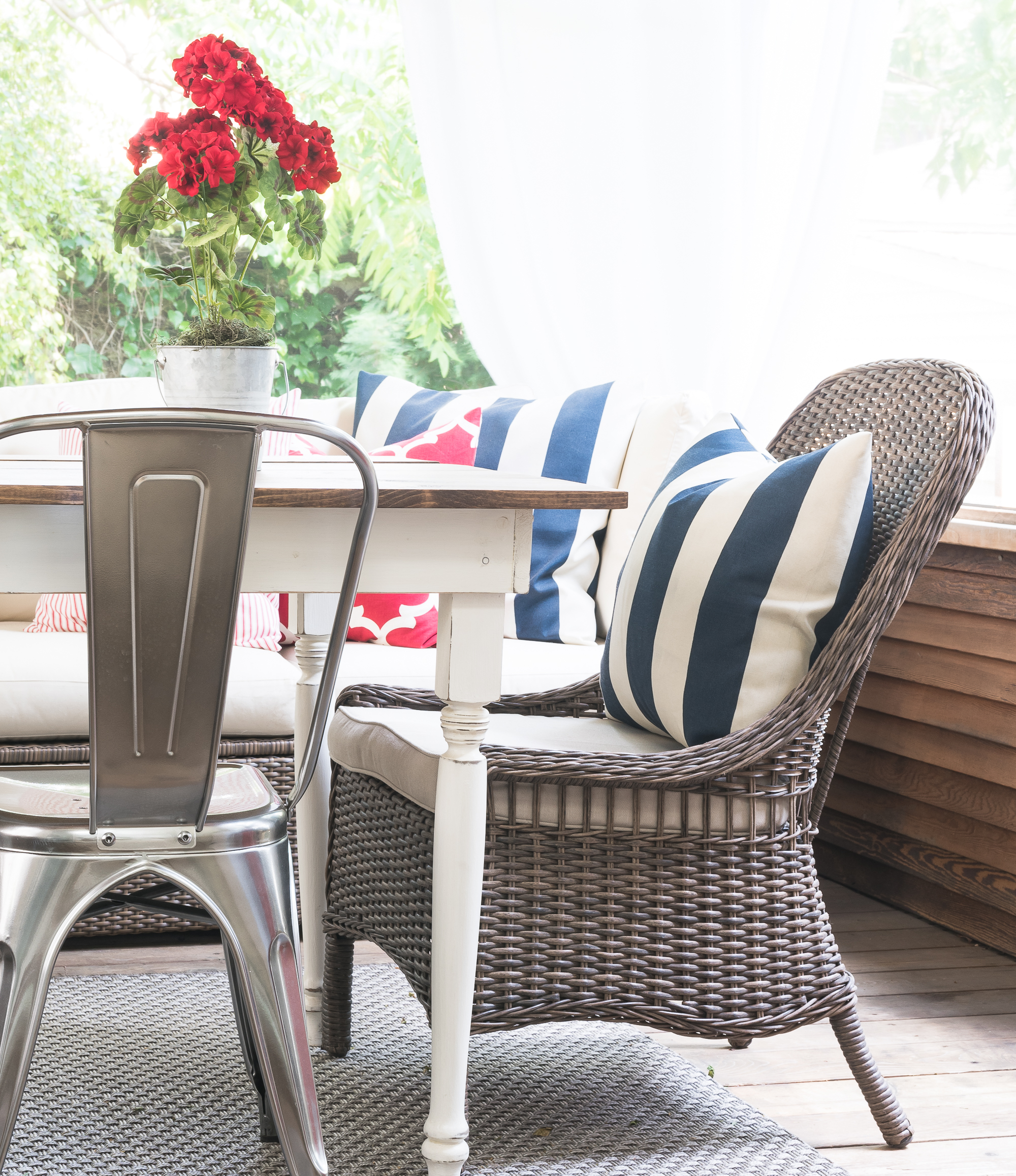 In honor of this very red, white & blue day I thought I'd share a little cozy flashback to the time when my home was navy & white.
Remember that?
And that one summer I went all Americana in my decor by adding some splashes of red to that navy & white.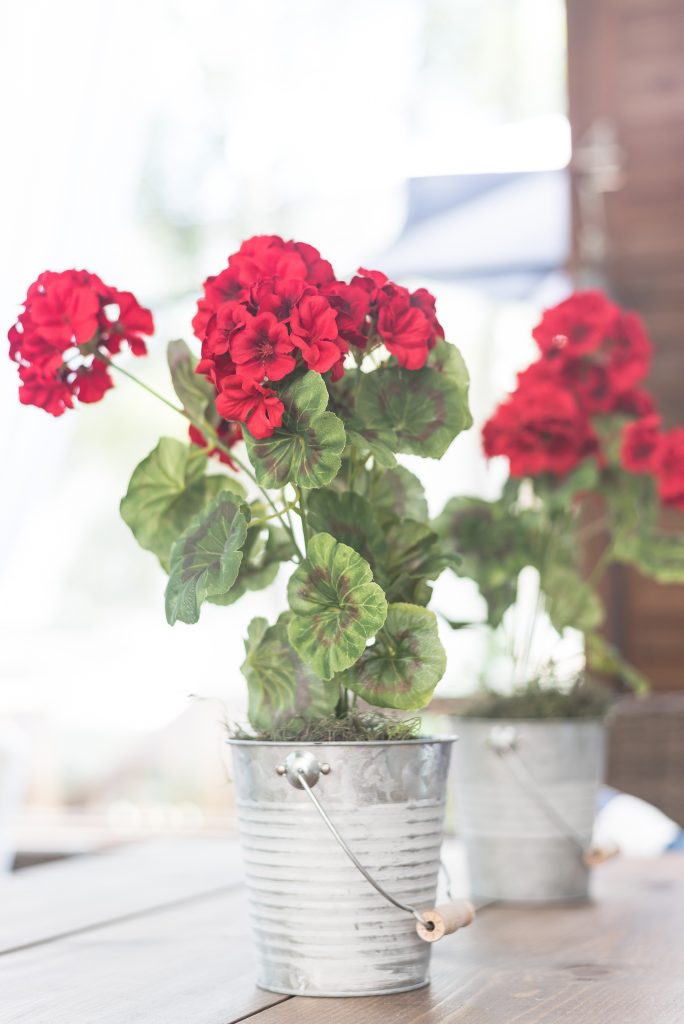 I carried the red, white & navy blue theme onto the screened in porch as well during that very-Americana-decor-summer.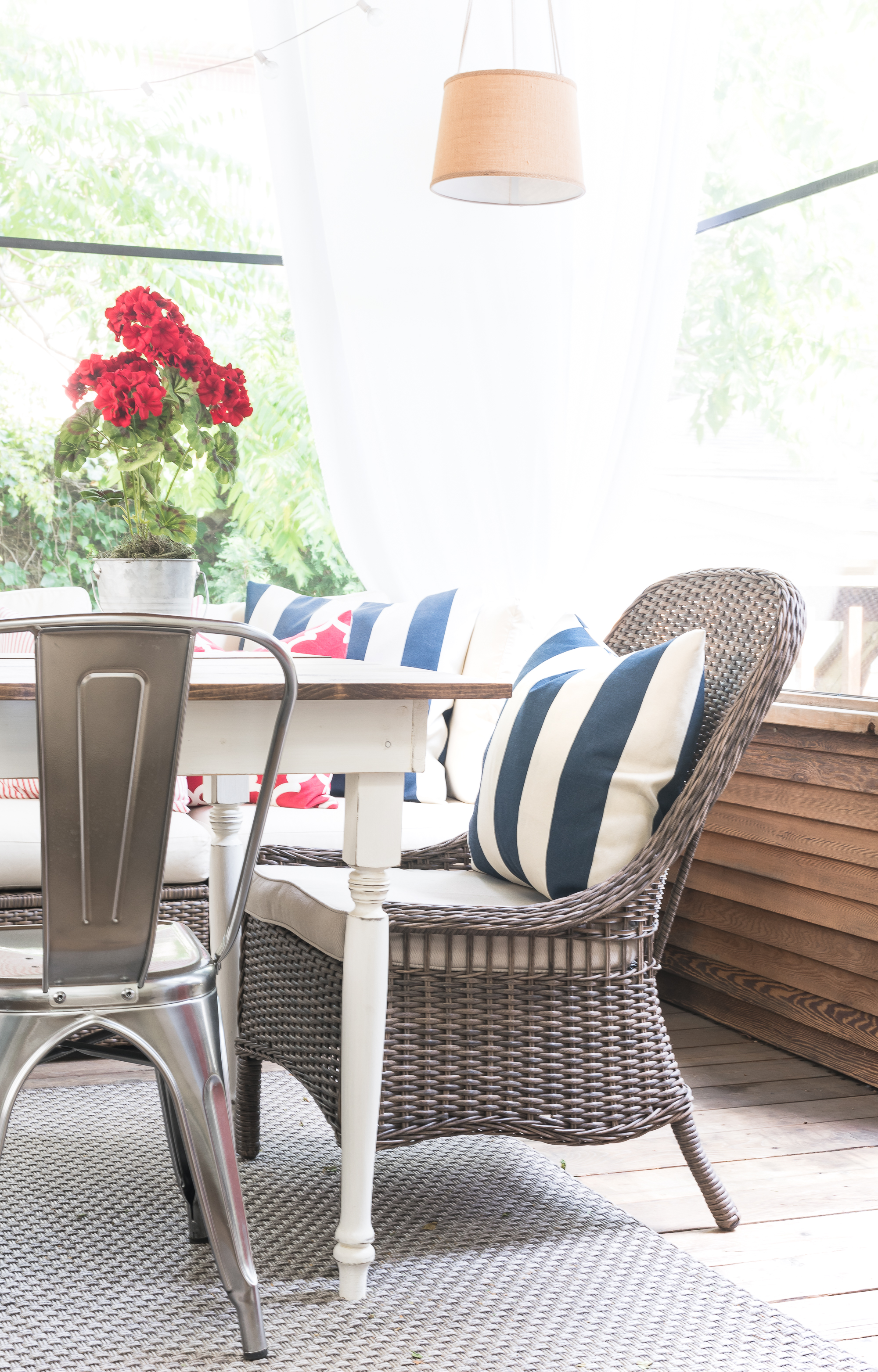 Where all our cozy summer traditions take place.
This screened in porch is what makes July cozy for me.
I never knew I needed one until we bought this house. It turned out to be this home's number one selling point. Which is funny because screened in porch was not on our wish list!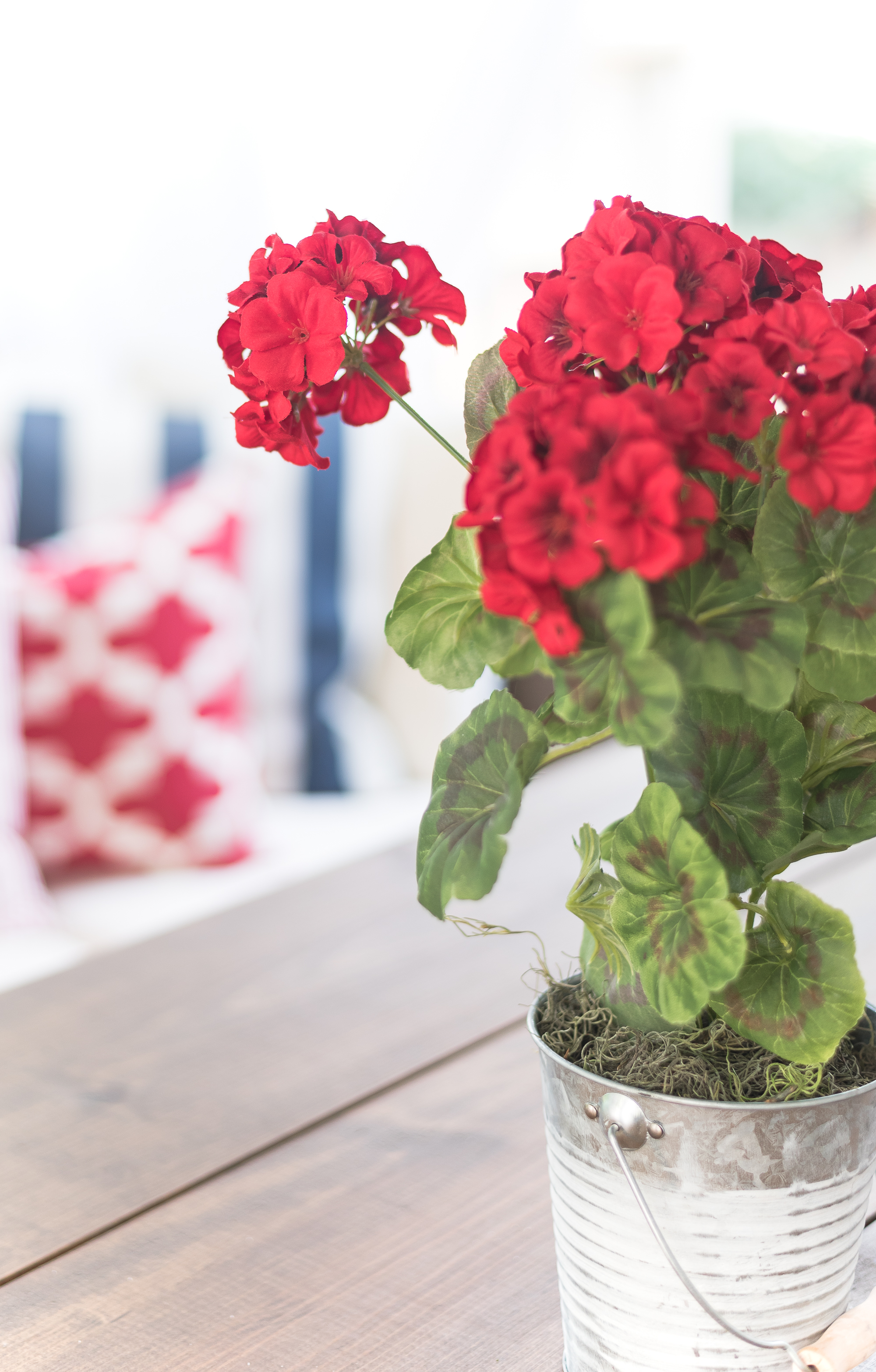 And when we added on to the back of the house (and had to demolish the original screen porch), we built a new one.
A little bigger. And a lot better!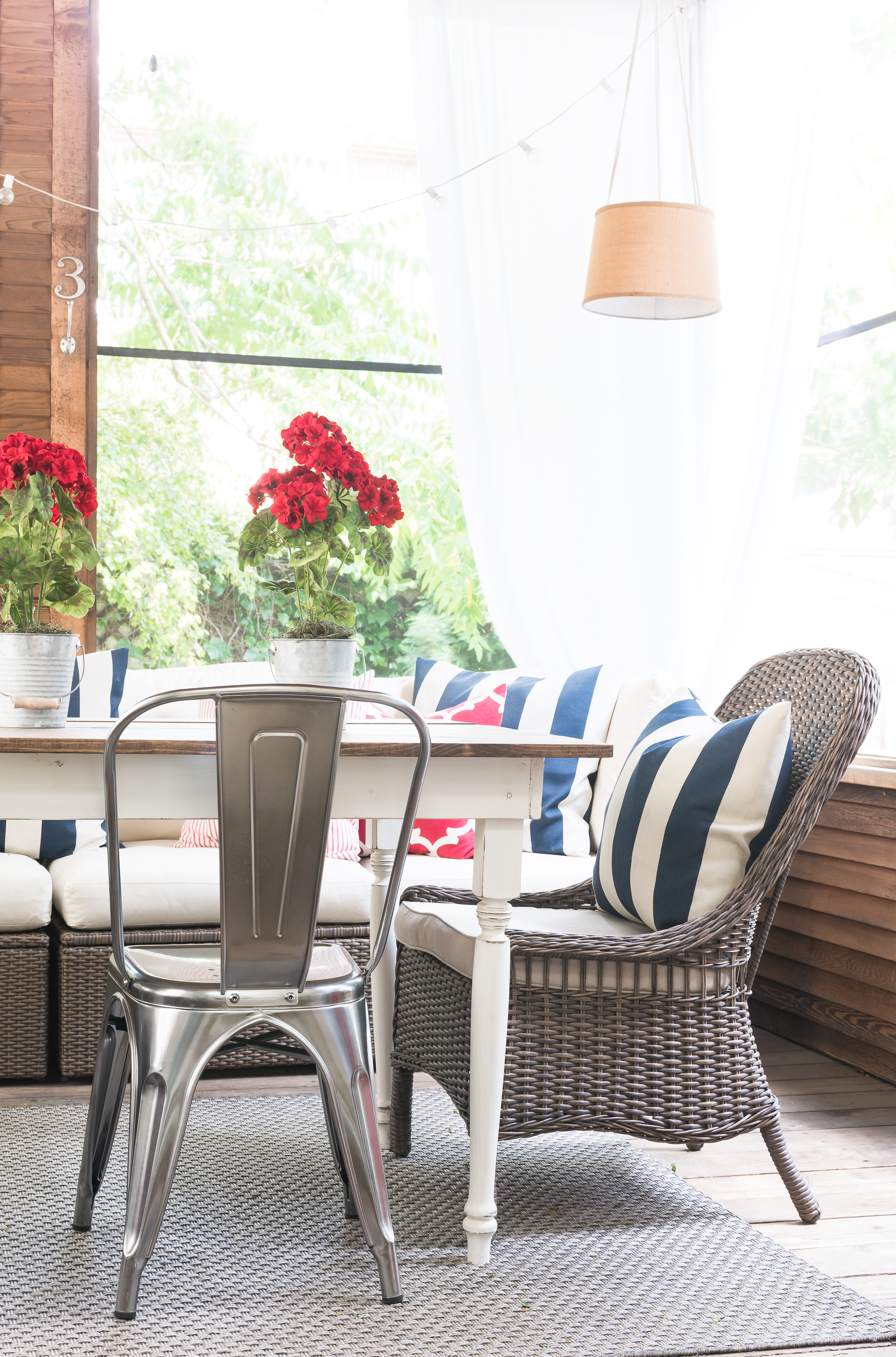 I will always cherish our cozy family moments out here. Family dinners around this table on weekend summer nights. And as the day turned to dusk, we would light the candles and turn on those string lights …
super cozy!
Be sure to check out what my friends cozy thoughts and traditions in July.
Creative Cain Cabin
Creative Cain Cabin / Hymns and Verses / It All Started with Paint