I'm not quite sure how I forgot that my first 'official' date with Mike was on Valentine's Day weekend. You would think that would be imbedded in my mind …
Perhaps it was just too much pressure to put on an 'official' first date?
And yet, somehow, we both managed to wear colors that celebrated that particular celebrated day! A mere coincidence. Much like our first 'official' date landing on Valentine's Day.
You see, our relationship was long distance. We had just struck up a relationship the month before at a work offsite event.  And when Mike decided to come and visit me in New York, it wasn't a calculated decision for him to come on Valentine's weekend …
… at least, I didn't think so at the time …
And we spent that weekend enjoying New York. Eating hot dogs from street vendors, being driven downtown by Toonces the driving taxi driver, and enjoying a Valentine's meal at Robert DeNiro's Tribeca Grill.
Did I know then that it was the first of many wonderful Valentine's Days I would be celebrating with Mike?
Yeah. I did.
And that's the short version of my love story.  Mostly because I'm distracted by the Olympics.  And mostly because it's time to get the link party going …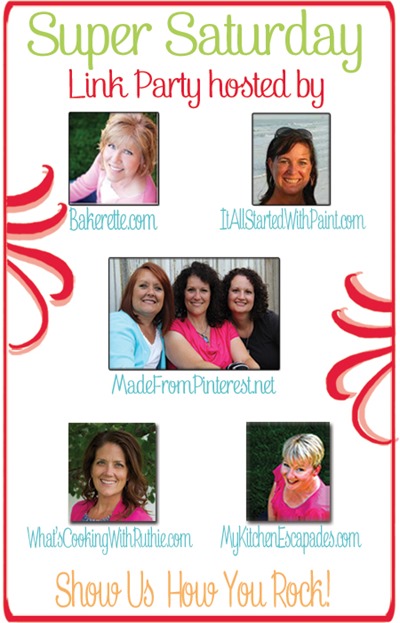 Okay, you know the drill.  No Etsy shops, please. And feel free to add a link back.  Oh, and be sure to check in on Sunday when I'll share features from last weekend's party …
Loading InLinkz ...