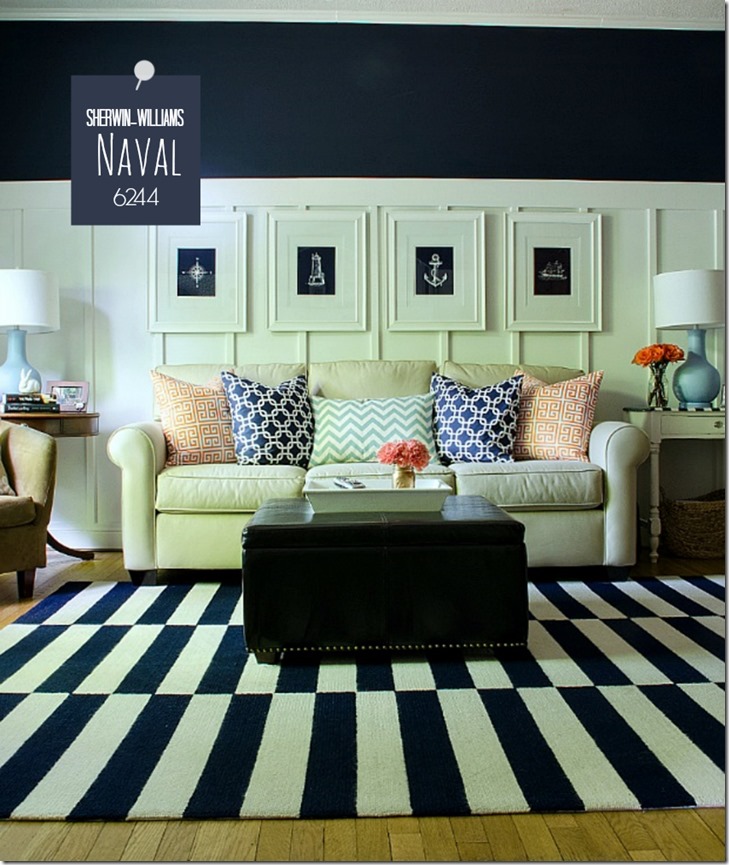 They say haste makes waste …
and let me tell you, it's true.
In my haste to share my living room reveal, I completely forgot to share so many, many things.
The details were not detailed …
Starting with the navy paint color.  Sure I mentioned it …
but I didn't include a picture with a cute paint swatch with the name of the amazing navy color (Naval) and the amazing company that made the amazing navy color (Sherwin Williams) and the number of that amazing navy color (6244).
But now I can say I have one …
Phew.  Can you see me wiping the sweat off my forehead using the back of my hand?
The there's the all-important Pinterest pinnable picture with a graphic describing the room …
no, my reveal didn't include one.
So I've rectified that …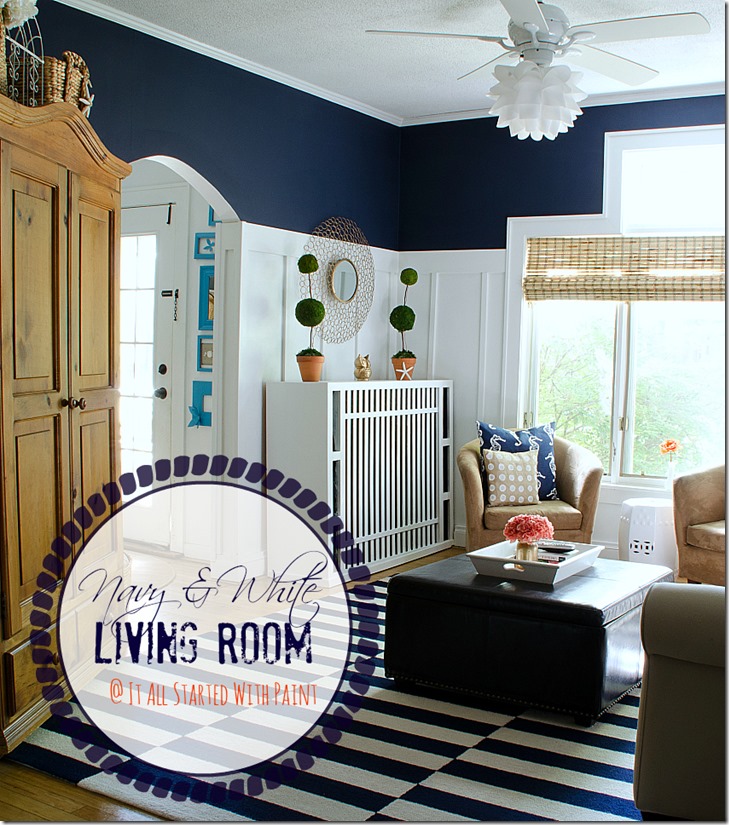 Feel free to pin away! 😉
Then there's this view of the room …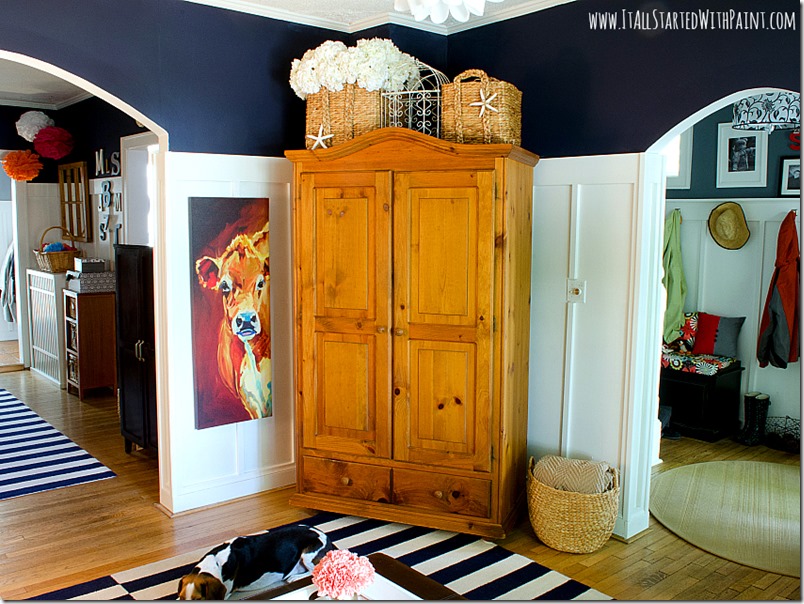 Seriously.  How could I have not shown you this view?
Or shared how I found a place for my beloved cow canvas …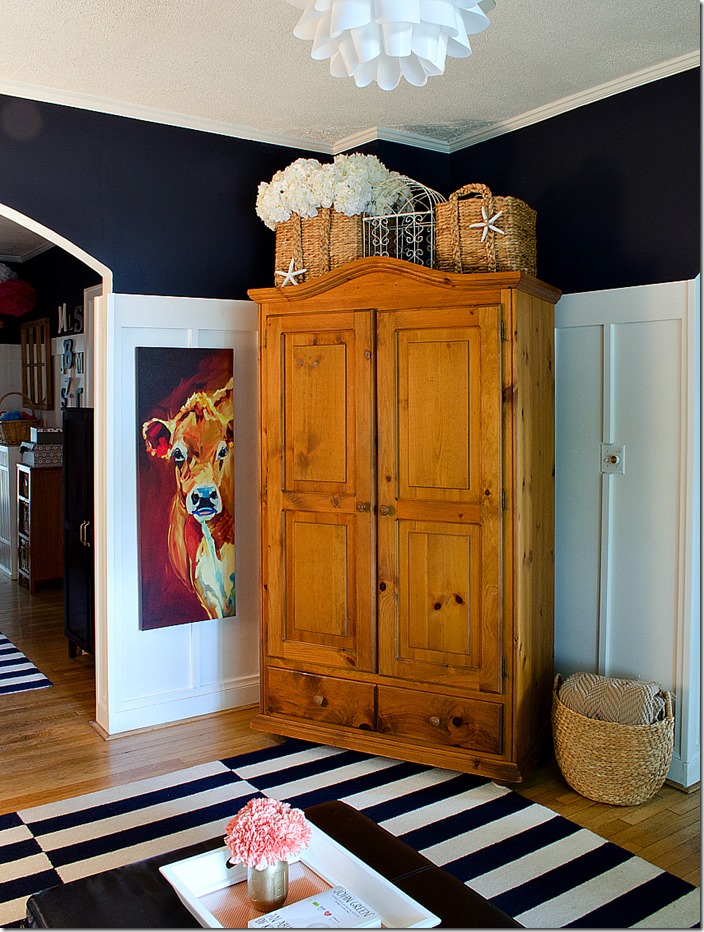 Here's another view I failed to share …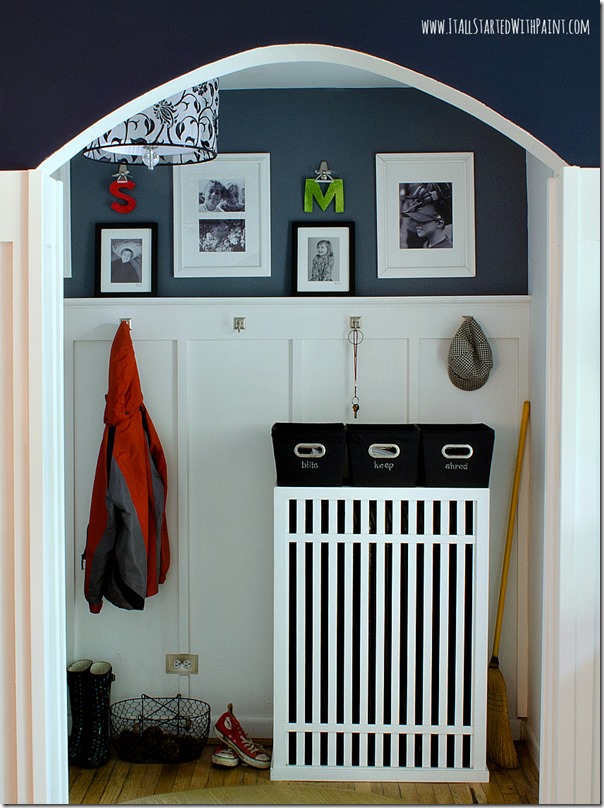 Looking out to the entry.
As well as this one …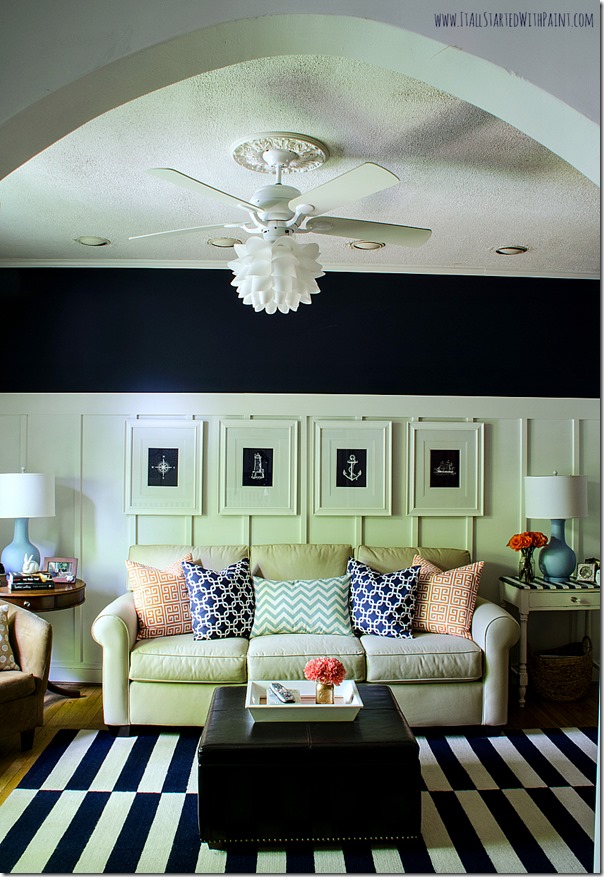 Looking in from the entry.
At my fabulous work-of-art ceiling fan the generous folks at Lamps Plus gave me.
And the fabulous nautical prints …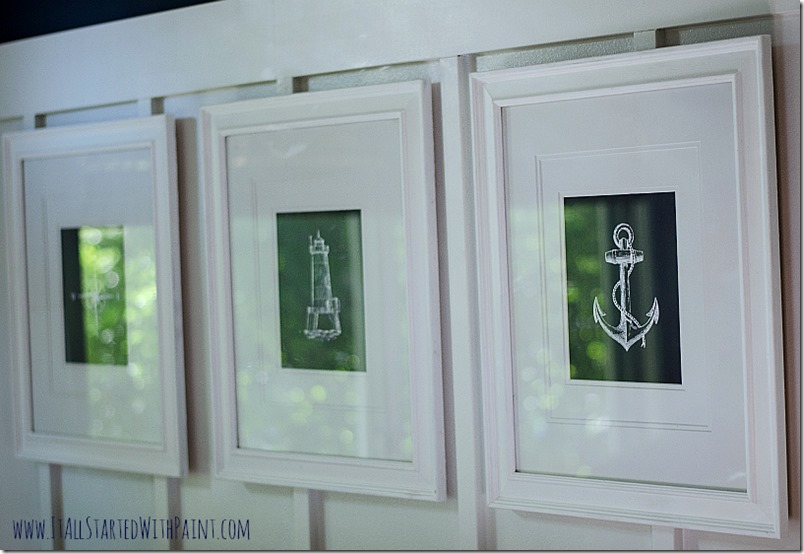 That I purchased at this amazing Etsy store.
Then there's the fantel mantel …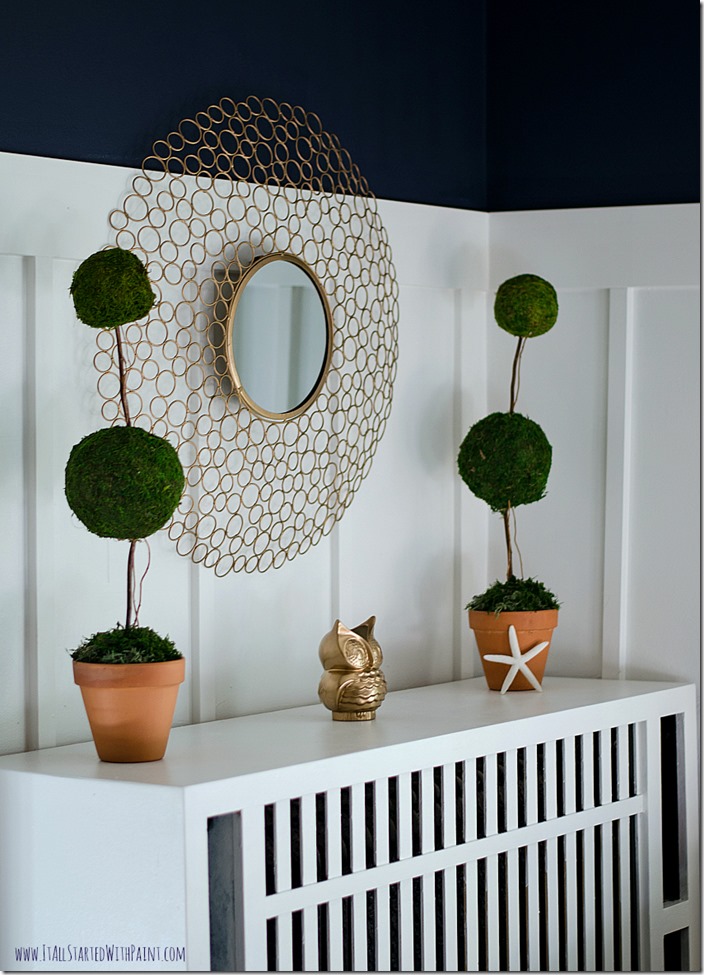 I decided to treat this space – my radiator cover – as a place to decorate seasonally.  Starting with my Halloween fantel.
The centerpiece is the mirror that Lamps Plus so generously gave me …
which, in the end, I spray painted gold.   I hope the Lamps Plus folks can understand.
I can only hope part 2 of the living room reveal makes up for the haste …
and the waste. 


Part 1 of the Living Room Reveal can be found here …
P.S. Now  just remembered that I haven't shared my thrift store tray makeover …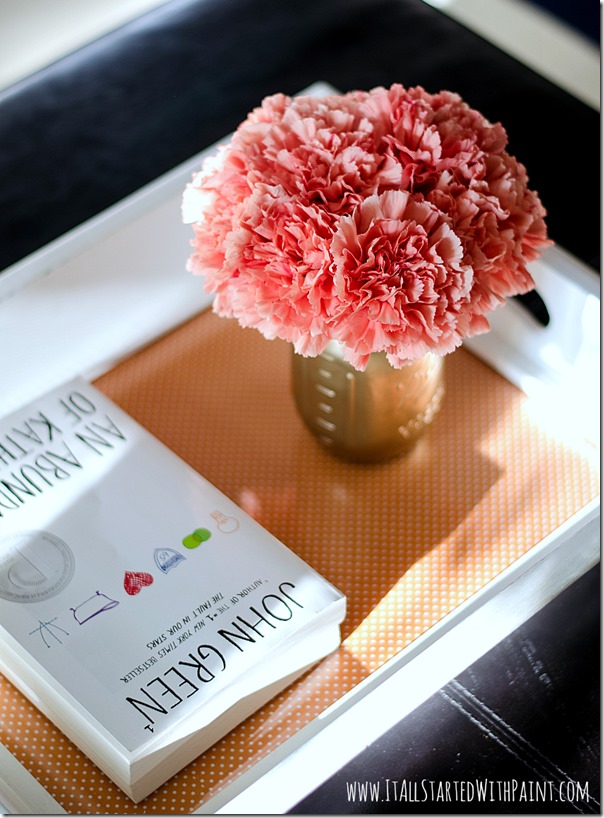 * Sigh *
P.P.S.  A comment left here reminded me that I forgot to mention the table I painted with blue and white stripes …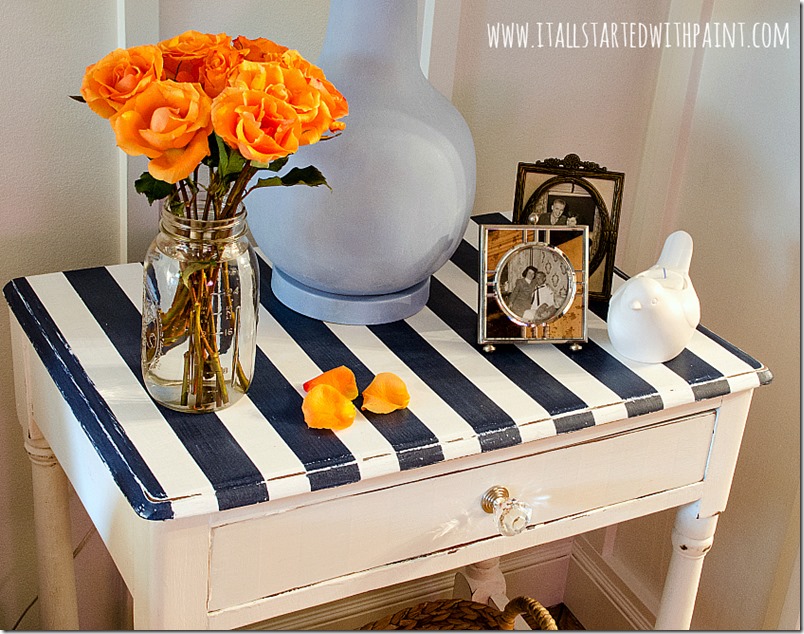 * Double sigh *
Sharing: