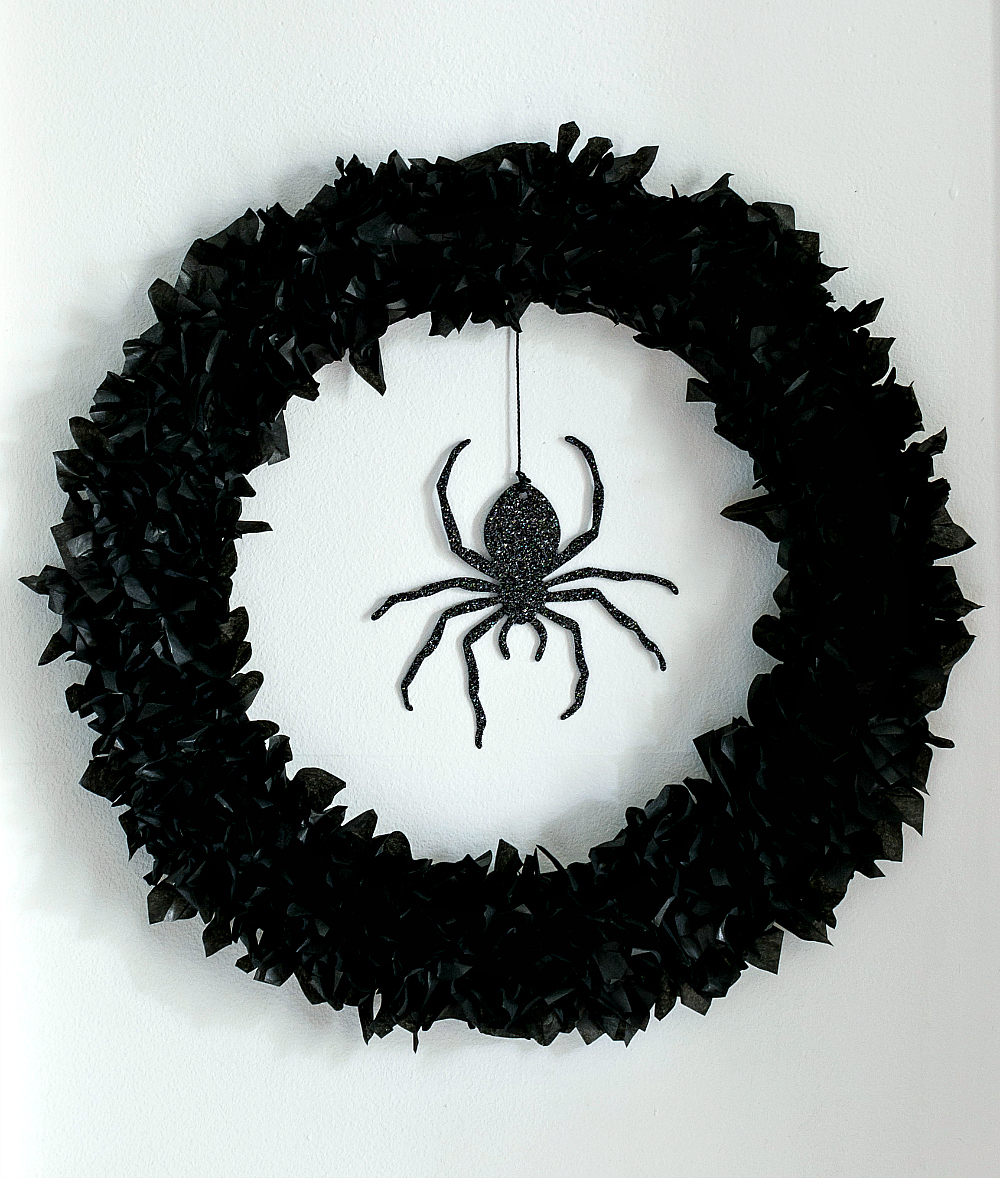 Halloween and I had a bit of a falling out this year.
I'm not sure why.
Perhaps because my trick-or-treaters are too old for tricks and now stay home with me to hand out treats?
Or maybe it's because we're down one treater-hander-outer with my son in college?
Or maybe it's the front porch. It's fallen into a state of disrepair that a caulk gun and glue and a can of paint can no longer fix. Seriously, we are one wobbly step and unhinged railing away from a lawsuit.
But whatever the reason for my Halloween rift, my daughter did plead that we not be that house. The bah humbug Halloween house with no decorations.
So I sucked it up and put out some orange lights and terracotta pumpkins and the big fuzzy spider. Nothing worthy of a photo for a blog post though. And I skipped the bats flying across the door. Mostly because it's been so extra windy that I feared my bats would simple fly away.
I even rummaged through the sale bin at Joann's for even more ideas. And when I spotted this spider wreath from Martha Stewart I thought it could make a nice addition to the front door (and, no, this is not a sponsored post for Martha. I shelled out my very own hard, cold cash for this craft kit.
I know, I know. It's a Halloween craft cop-out to use a kit. But again, Halloween and I are not seeing eye to eye. And this spider wreath is me holding out the proverbial olive branch …
🙂
How To Make a Spider Wreath (with Martha)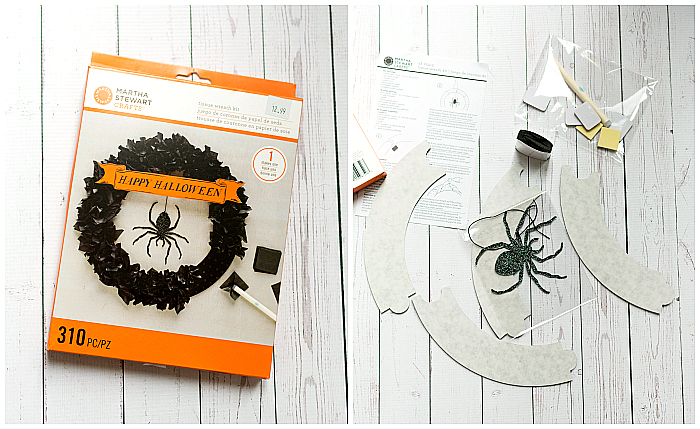 It all comes in a kit. I purchased my on sale and with a 40% off coupon at the craft store.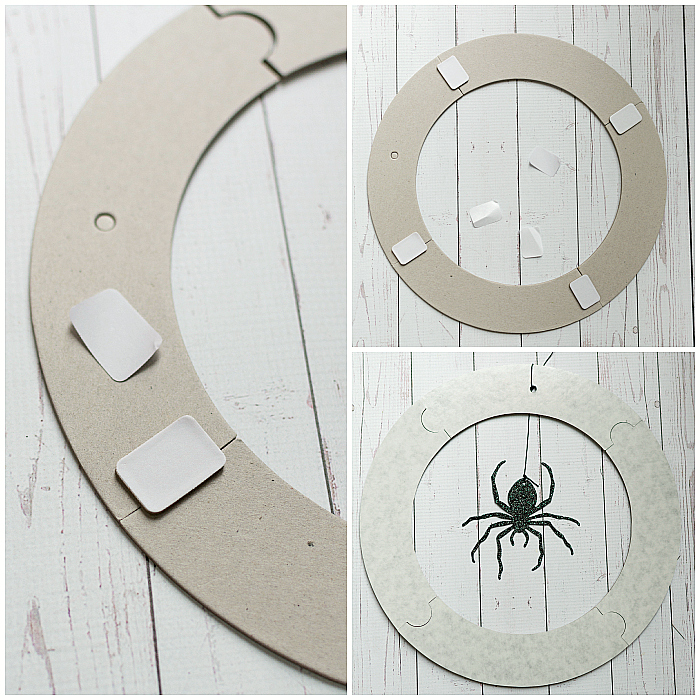 The wreath form fits together like a puzzle piece. Those little rectangles have a sticky side that holds the form together. Then tie on the spider before the next step.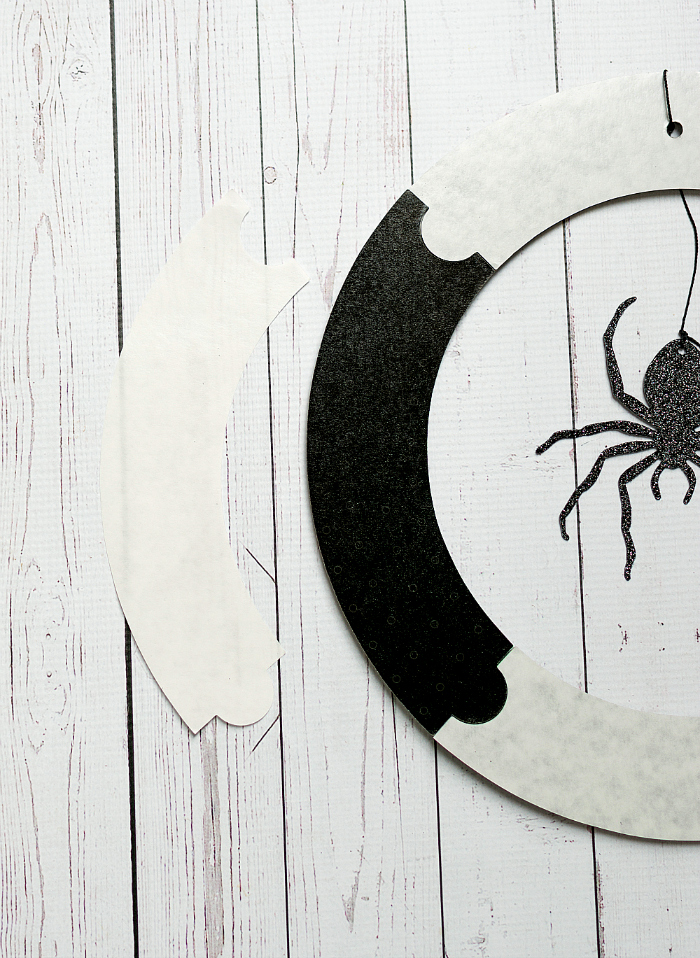 Pull off the protective sheet covering the stickers. And work one section at a time. Oh, and do you see those little circles on the black sticky side? Those are the targets where you'll add the tissue paper.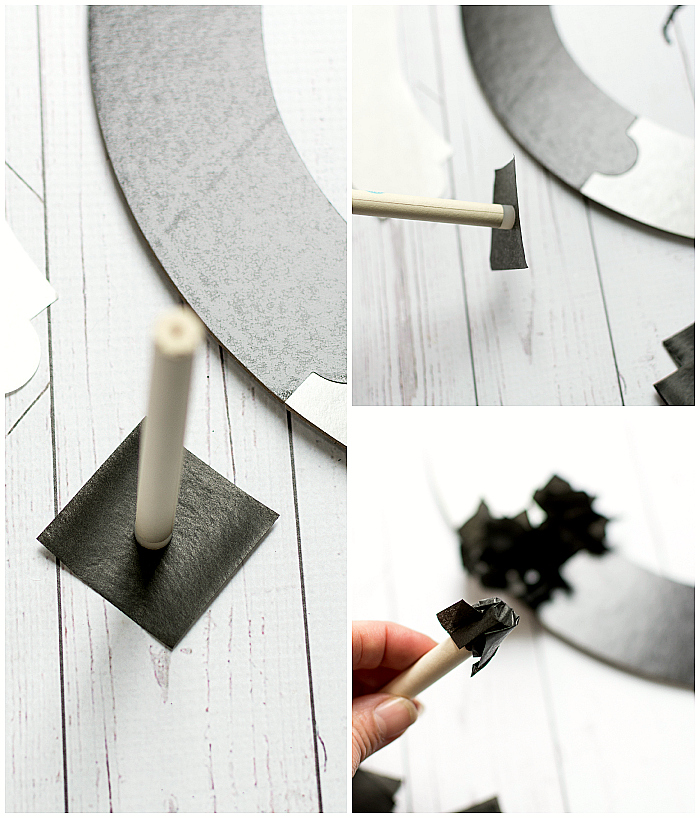 The kit comes with a tool that picks up the pre-cut tissue paper squares one at a time. Give it a little twist around the end of the tool and then stick it on a circle.
Continue twisting and sticking, working one section at a time.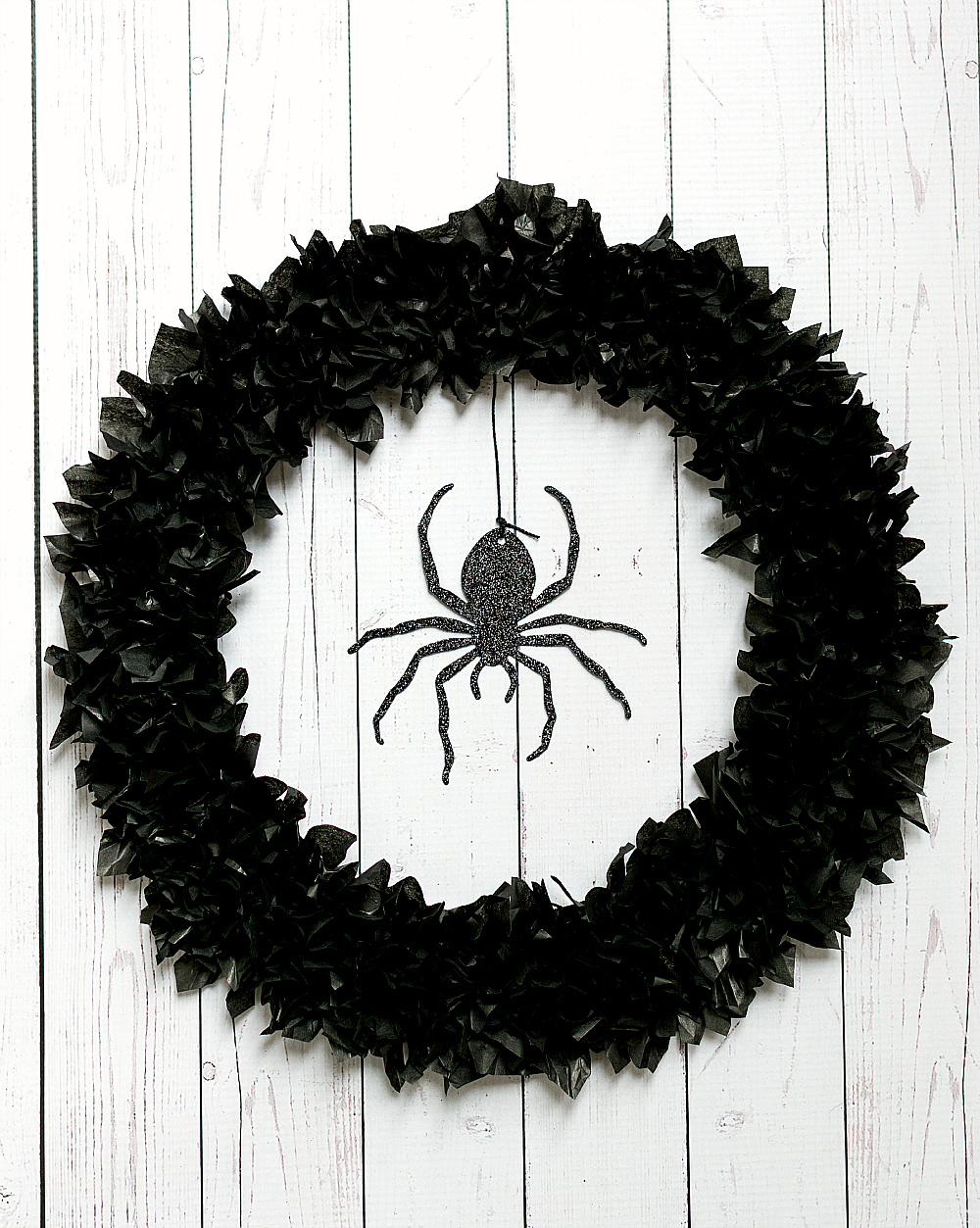 Voila!

Turns out, the wreath was a bit too small for the front door. Instead it found a spot in the front entry.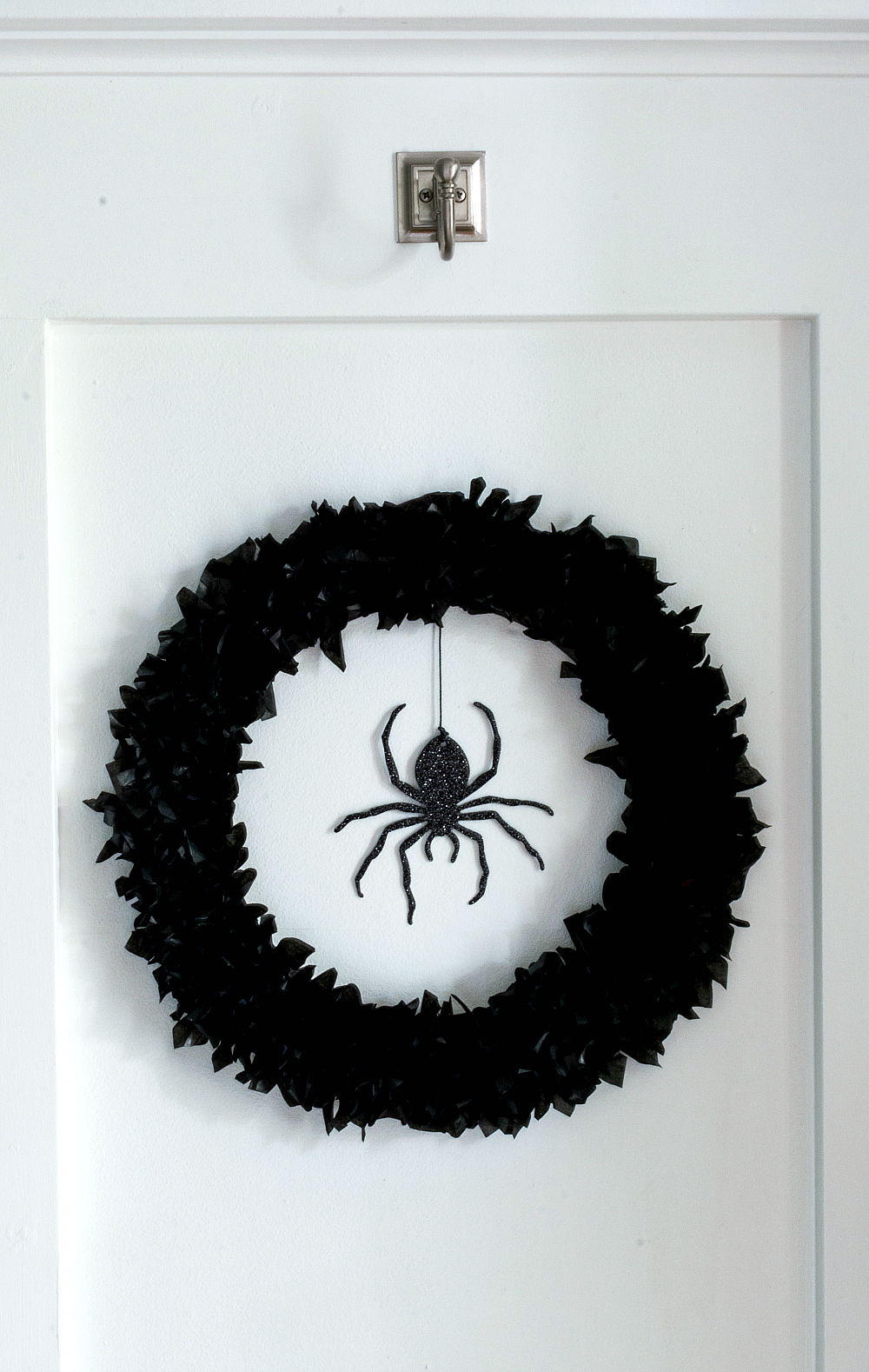 Now I need to run out and get some candy for tomorrow …
🙂
You might also like …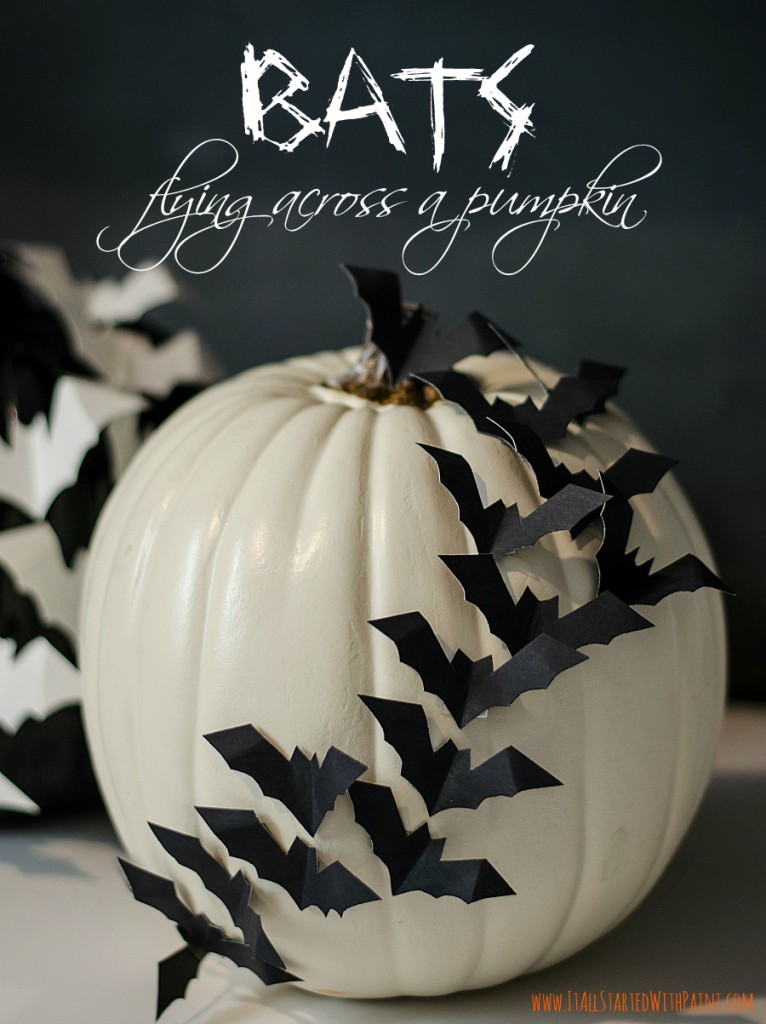 No Carve Bat Flying Across Pumpkin (click here)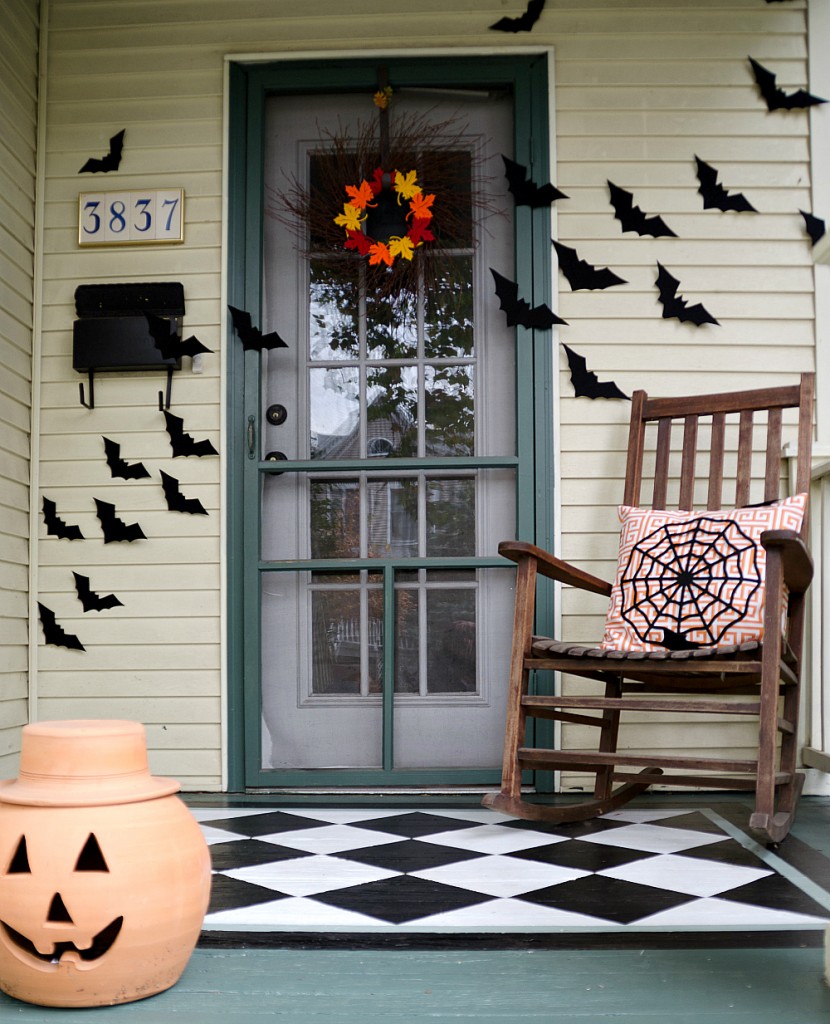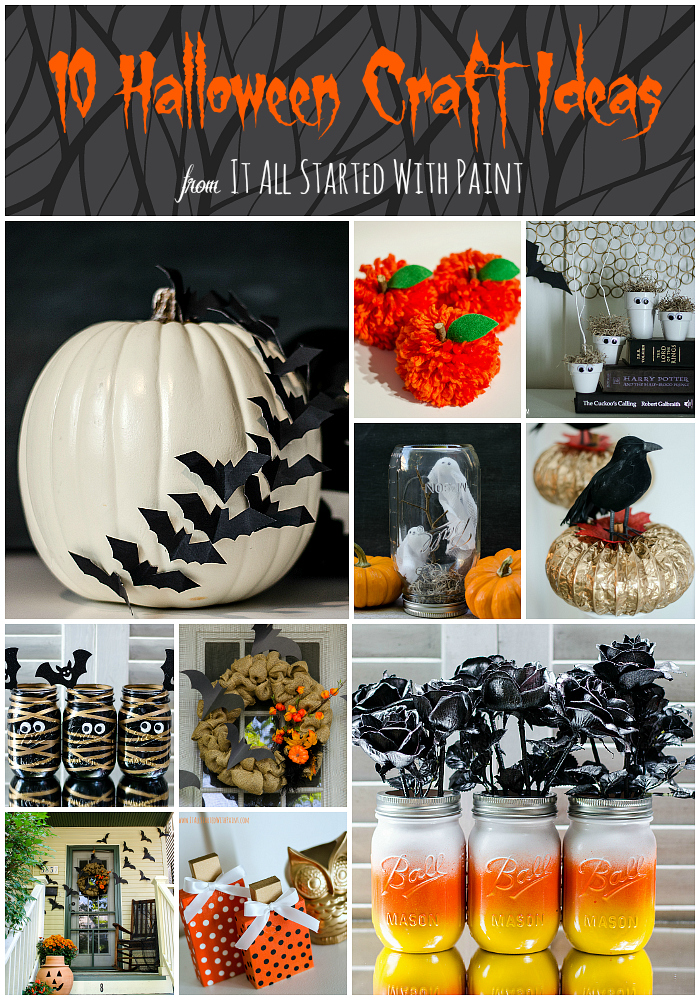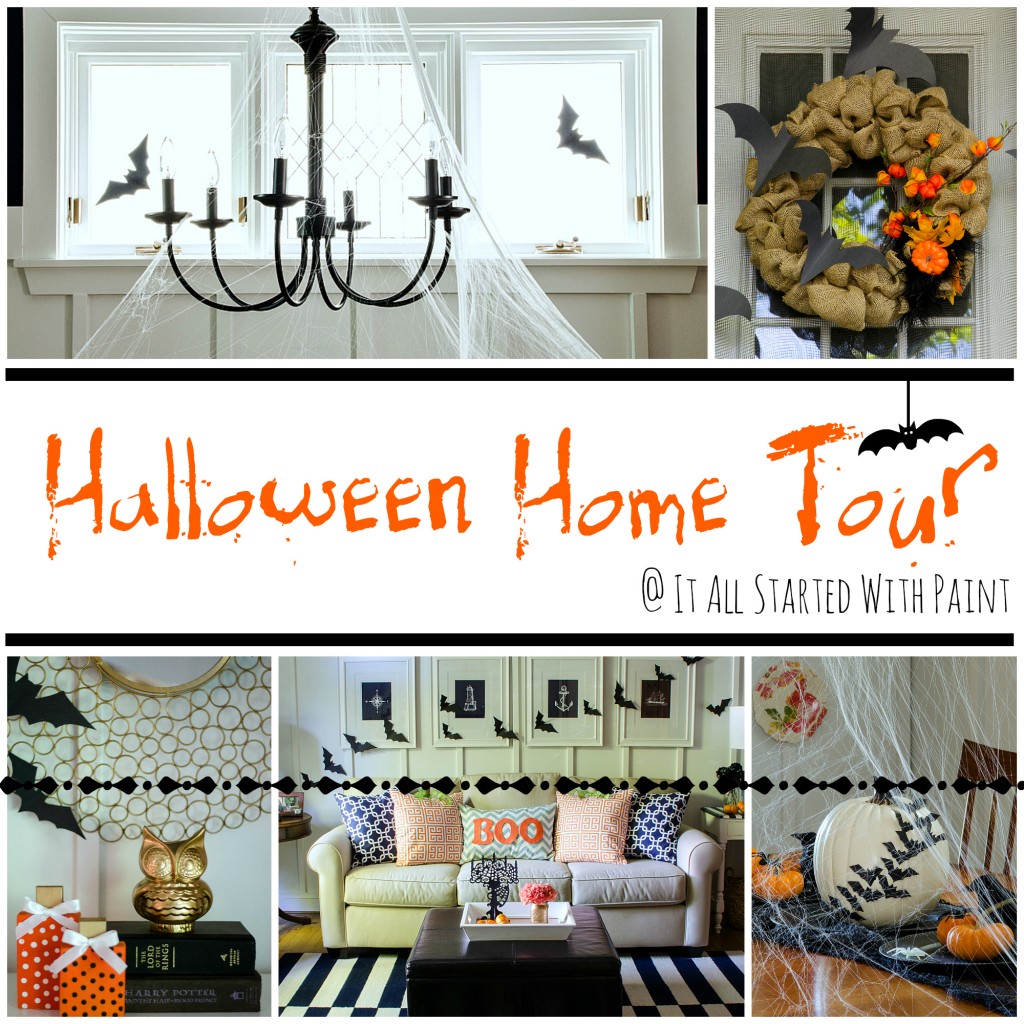 Halloween Home Tour (click here)
Want to keep up with my projects?
It's easy. Get it all started with paint delivered to your email inbox: