Mason Jars Painted & Distressed – Spring Colors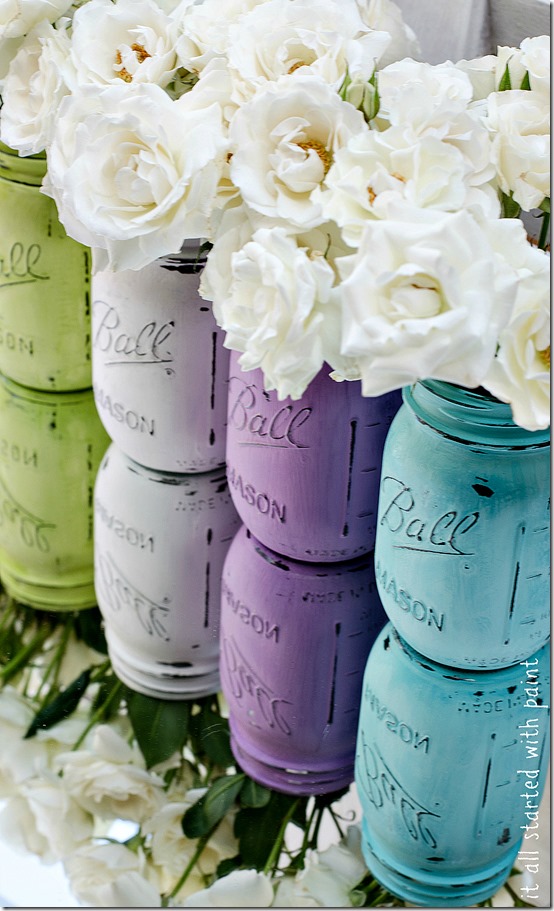 Can I ask you a question?
And I want you to be honest with me. Brutally honest.
Because sometimes I think I'm just too close to this stuff …
I automatically assume that since I can ~ and will ~ do something like paint and distress a mason jar, that everyone else can … and will.
But then again, that can't always be the case, right? Because if that were true, the whole concept behind Etsy – a marketplace where people can sell their handmade and handcrafted goods – would've been a failure. And maybe the success of Etsy shows that in this mass-produced world, people really do value and treasure one-of-a-kind, made-to-order pieces custom made just for them …
… right?
Because this is the juncture where I become confused … unsure.

You see, I made these hand-painted, hand-distressed mason jars (and the complete list of materials used to make them is at the end of the post) …
And to be honest with you, it wasn't at all complicated. A coat of acrylic paint. An overnight to dry. And then came the distressing …
On my first try, I used a sanding block. I didn't like the effect. It removed more paint than I wanted. So those mason jars got a second coat of acrylic. And a second overnight to dry.
And as they dried, I ran some Target errands. Which is where I hit upon my "secret sanding weapon" …
… a nail file.
It enabled me to gain better control over paint removal. And reach small spaces.
The final step: A coating of water-resistant, scratch-resistant enamel. This means they can be wiped down, but never, ever submerged in water … or run through the dishwasher.
So now comes my pressing question:
Should I sell hand-painted, hand-distressed mason jars at my Etsy shop?***
Would people really want to buy them …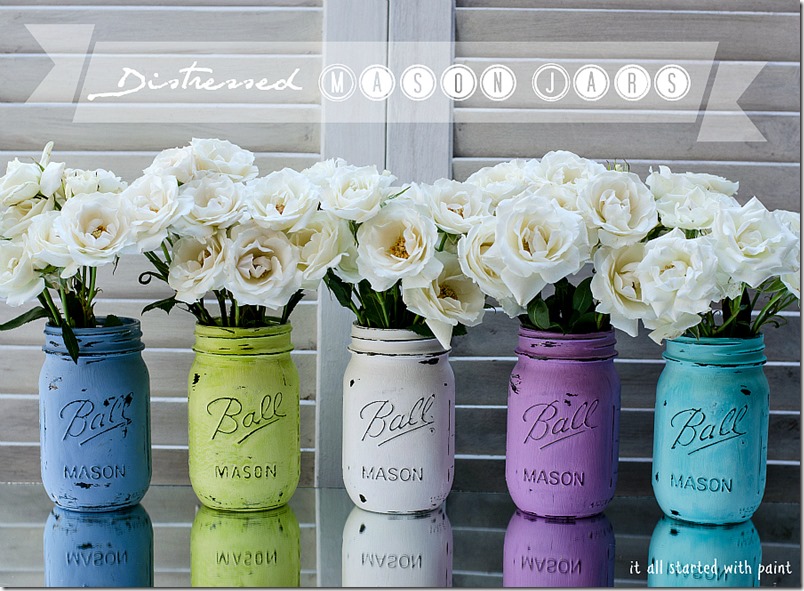 … from me?
Would they really pay $24 for a set a 4? Especially when they are so easy to make …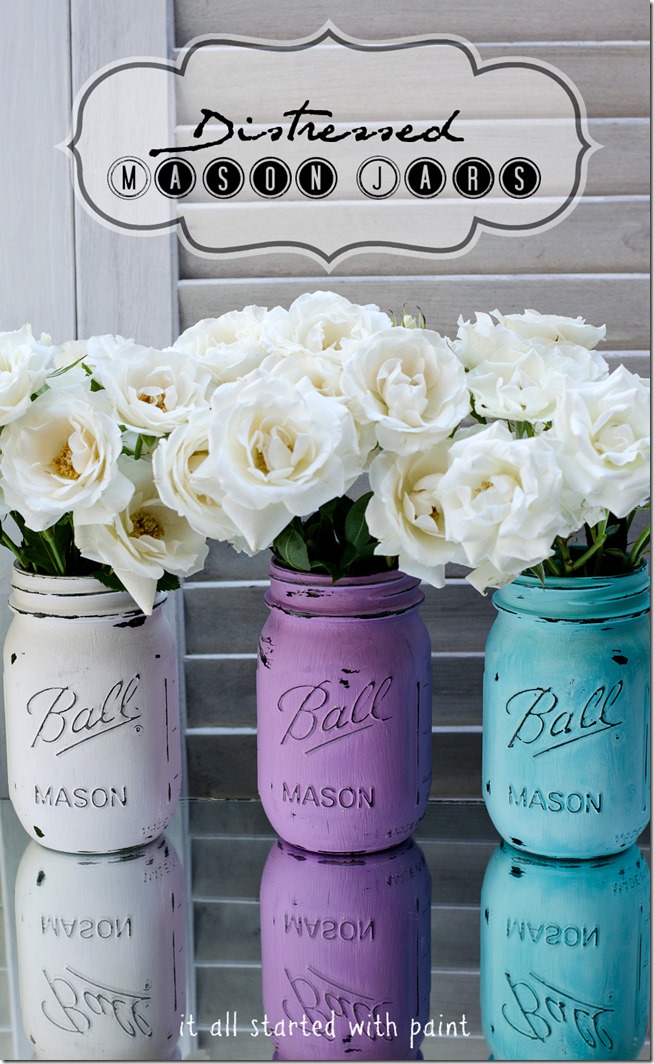 Now it's your turn. Let me know what you think. And remember. Brutal honesty please …
🙂
I've created a step-by-step tutorial on how to paint and distress mason jars and shared it at my other blog, Mason Jar Crafts Love. You can find it by clicking here …
***Update, I do offer this set of jars along with many other colors and styles at my Etsy shop now and they are selling out left and right!!! So thank you all for your wonderful words of encouragement!!!
Materials List for Painted & Distressed Mason Jars

*

Folk Art French Blue

Folk Art Violet Pansy (mixed with Folk Art White)

Folk Art Aqua (mixed with Folk Art White

Folk Art White (mixed with Folk Art White)

Clear Coat Sealant in Matte Finish
Pin It!

I share a full tutorial on how I make my painted and distressed mason jars. Just click here …

Looking for more mason jar ideas? Check out my mason jar project gallery by clicking here …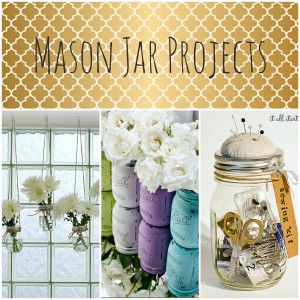 For mason jar craft ideas for kids, I have a book full of fun ideas. Click here for more …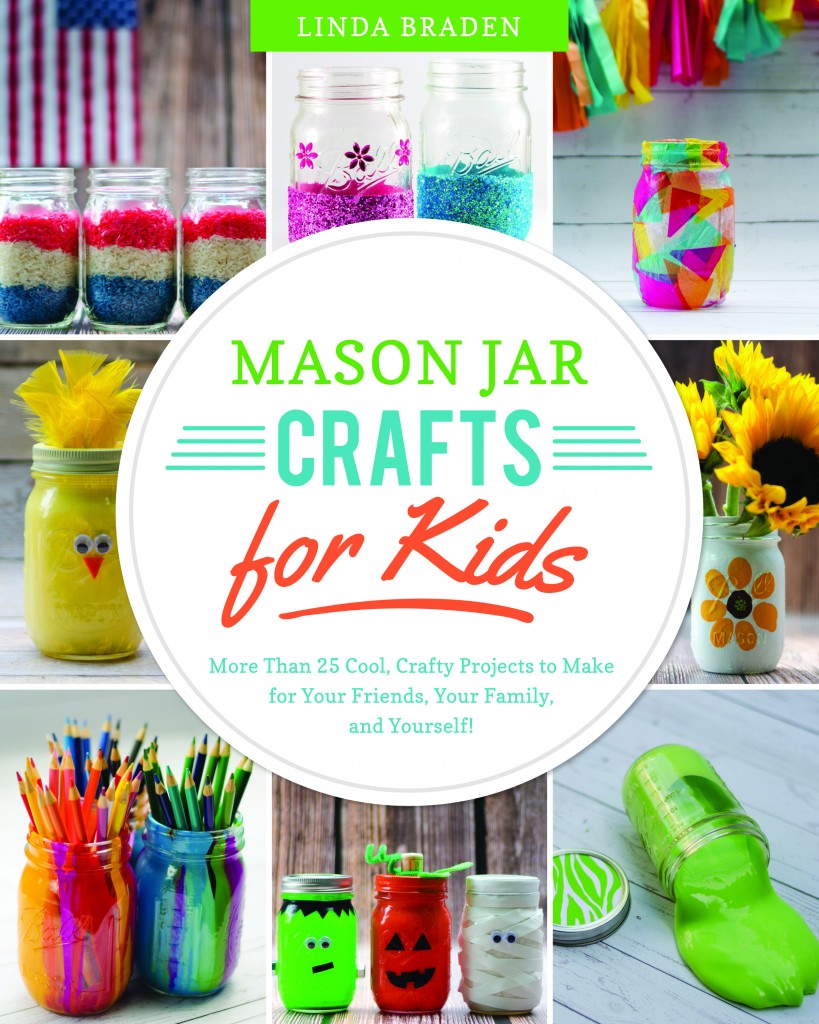 *affiliate links included.