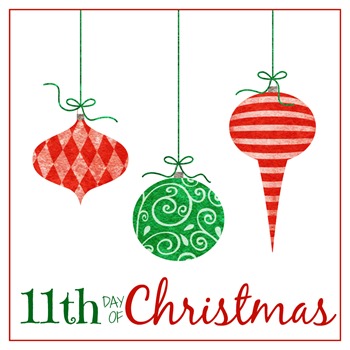 The pile.
If have/had/will soon have (or have ever been) a teenage girl, you know exactly what I'm talking about. A visual should pop up in your head; a visual of a heaping mound of clothes. A mix of clean and dirty. With a few random bits of paper and some pens and maybe a Tupperware container thrown in for good measure.
That's what the pile in my teen daughter's room looks like. But she doesn't see it. She just navigates around it as she makes her way to the bed …
sigh.
So when I was lamenting about what a mess the living room has become over the past 11 days —
11 days consumed with Christmas ornament crafting, Etsy shop order making, and tending to a post-operative pet —
and my daughter said, "no, mom, it's cozy," it hit me. My neglected living room had turned into the pile.
And there I sat buried underneath.
So as you read this 11th Day of Christmas ornament craft tutorial, I'll be digging myself out of the pile …
😉
It was just a matter of time before I cracked open the glitter. A very large bottle of glitter that would last a lifetime for a normal person. But a born-and-bred-and-raised Jersey girl? Yeah, that giant bottle might last a season. Maybe two, tops.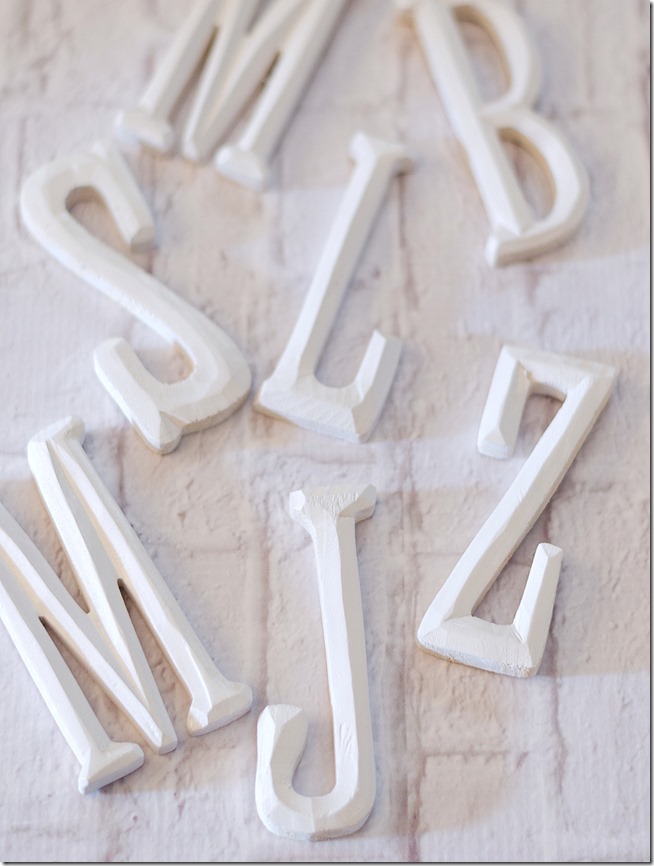 I started with some wooden letters I found at Michaels and gave them a coat of white paint.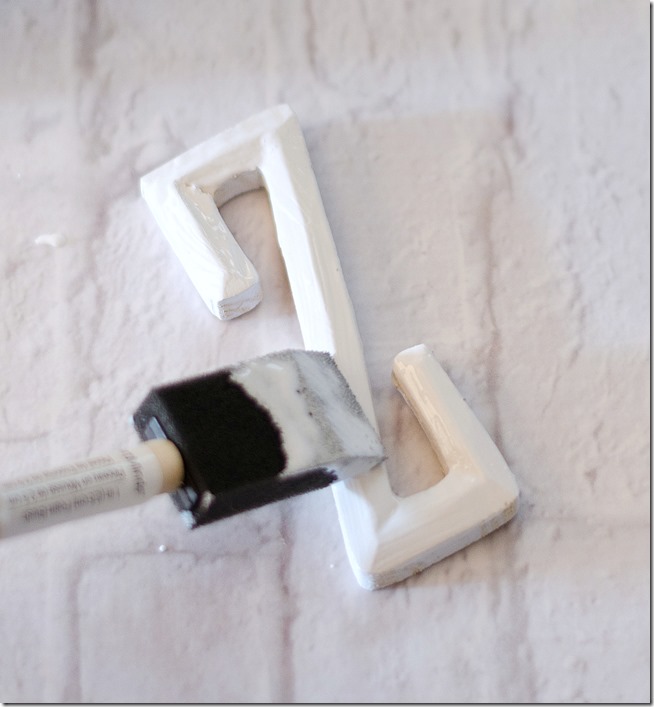 Once dry, they were all brushed with Mod Podge.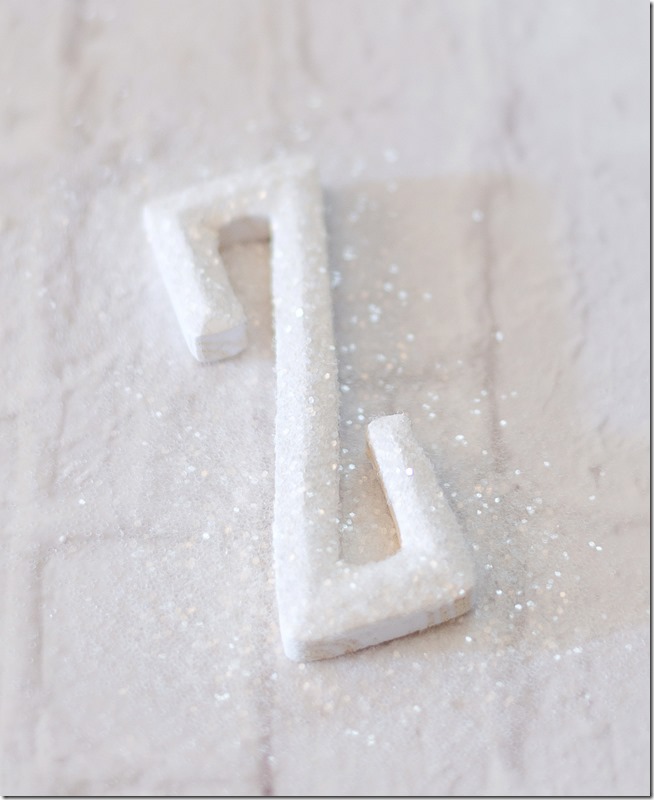 And liberally sprinkled with white glitter.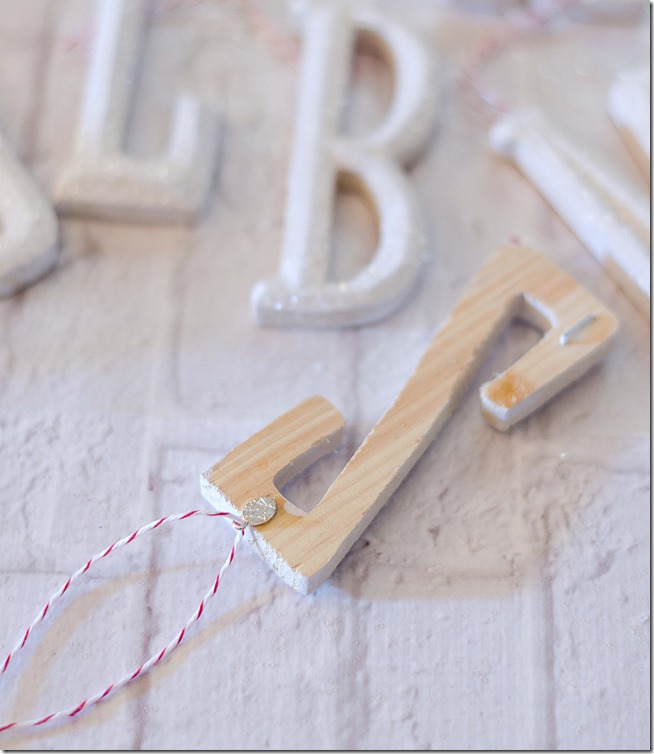 I glued a jewelry bail on the back to create a place to loop some baker's twine.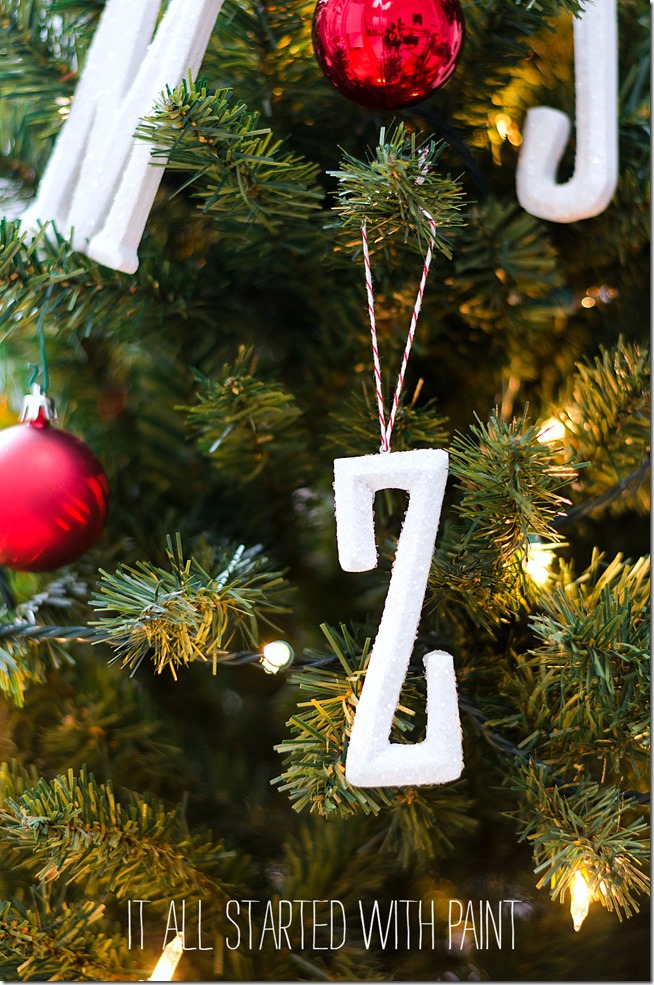 And hung them on the tree. A monogram letter for each member of the family.

Now it's time to check out even more amazing Christmas ornament craft ideas from my blogging friends …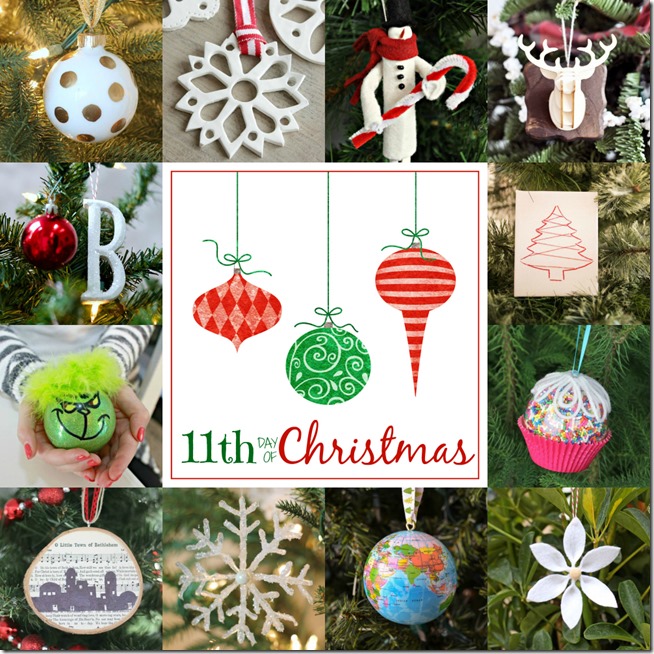 Gold Leaf Polka Dot Ornament | The Happier Homemaker
Polymer Clay Snowflake Ornament | Remodelando la Casa
Clothes Pin Snowman Ornament | Serendipity Refined
3D Deer Head Ornament | Cherished Bliss
Glitter Monogram Ornament | It All Started With Paint
Simple Canvas Tree Ornament | Bigger Than The Three of Us
Painted Grinch Ornament | Mom 4 Real
Cupcake Sprinkles Ornament | All  Things G&D
O Little Town of Bethlehem Ornament | Lovely Etc
Frosted Hot Glue Snowflake | Thrifty and Chic
Globe Ornament | Whats Ur Home Story
Felt Flower Ornament | May Richer Fuller Be
Linda
For even more holiday inspiration, you can find more handmade ornaments by clicking here …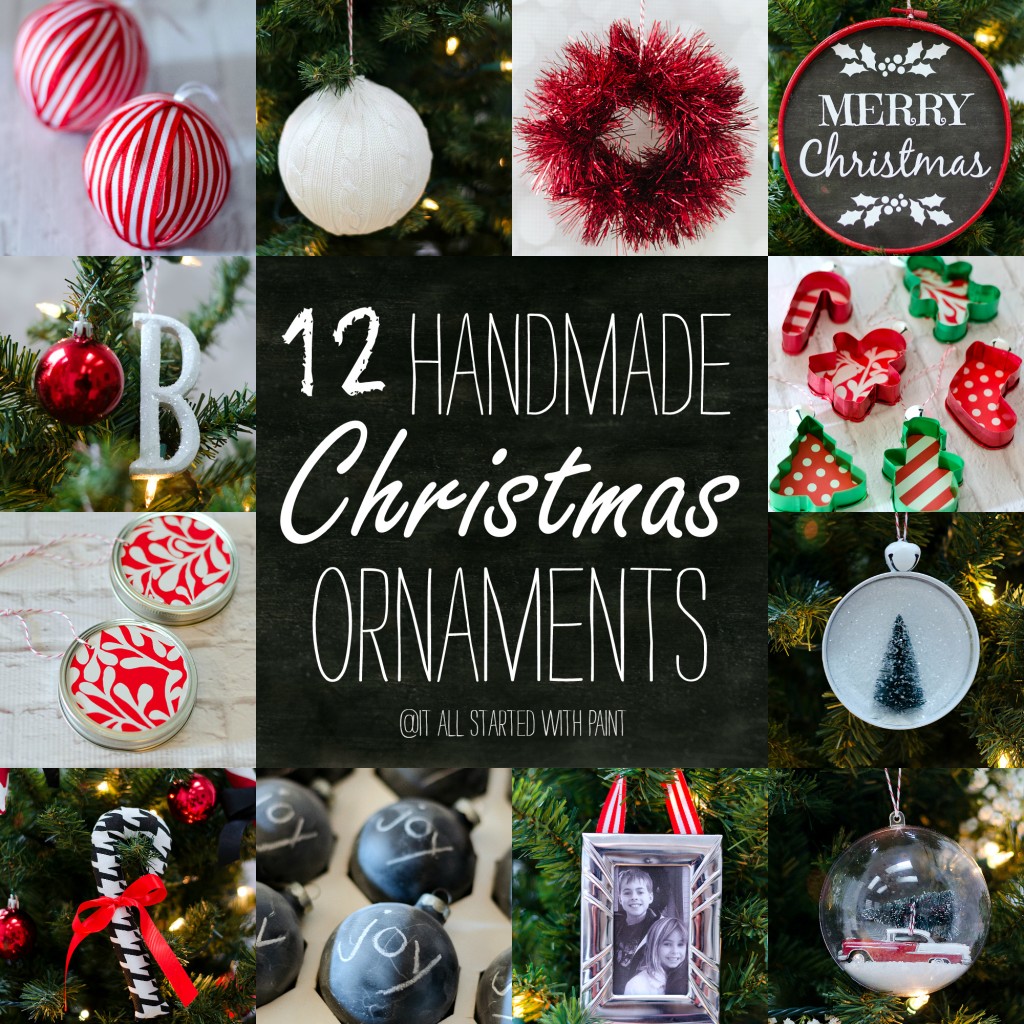 All 12 days – and all 144 ornaments – can be found by clicking here …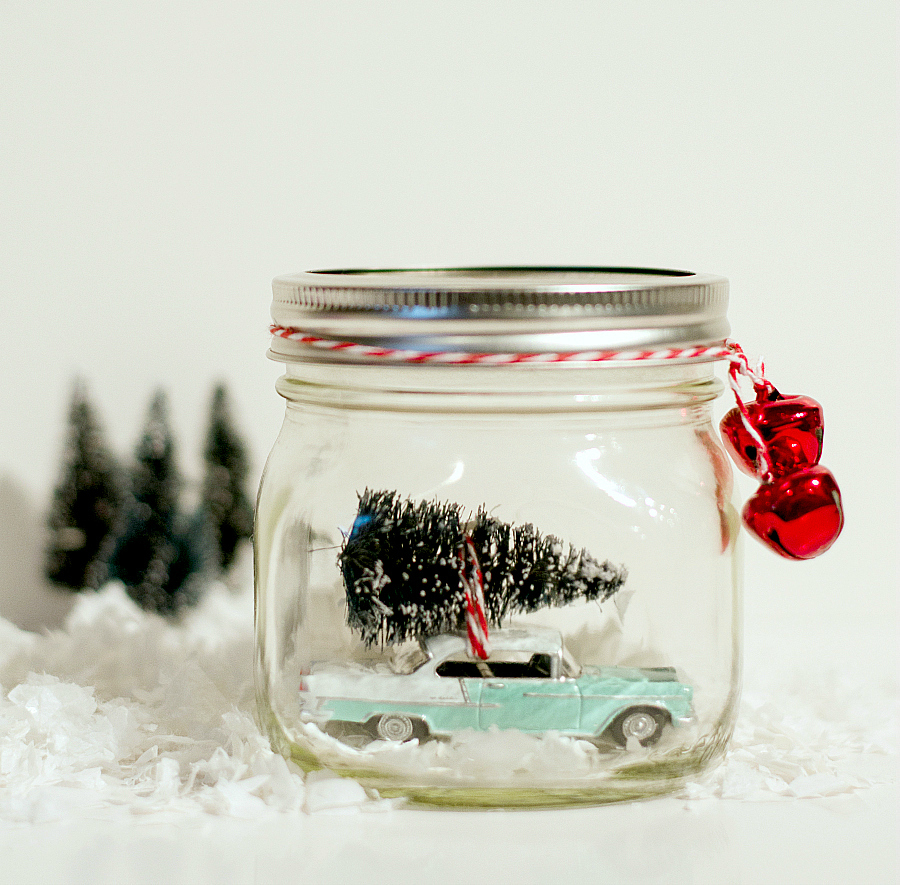 Car in Mason Jar Snow Globe (click here)
Want to keep up with my projects? It's easy. Get it all started with paint delivered to your email inbox:
* Some of the products used in this post were purchased with a gift card provided by Michaels *
* Some of the materials used in my projects were purchased with a gift card provided by Michaels *