At the risk of becoming that batty old aunt who hand makes presents for her nieces and nephews …

… I hand made monogrammed pillows for the two nieces my kids pulled in our annual cousin Christmas exchange. (Granted these will be accompanied by actual store bought presents.  So that means I haven't gone completely batty … yet).

I estimate these cost about $3.00 to make …
$1.25 pillow form (made here)
$.75 for iron-on transfer sheet
$1.00 estimated cost for drop cloth fabric used
… and plan to sell on my soon-to-be-created etsy shop
I started with my thrifty pillow form to determine the length and width of fabric needed and snipped …

… ripped …

… pinned …

… and stitched …

…then pinned and stitched again.
Then I transferred the monogrammed letter (see how I made mirror image text using Microsoft Word here) …

I followed the package instructions and ironed on …

… under the supervision of Ernie the Beagle …

… he's not looking too pleased with me …
[A side note:  I used iron-on transfer paper made for laser printers on my inkjet printer.  It was a mistake I made months ago … but I much prefer the end result.  The transfer comes out grainy … which I like … and doesn't leave behind that annoying film outline … which I like even more.]
The finishing touch:  hand sewed on the rosettes I made here …

One "b" down.  One "a" to make …
Oh, and that "b" pillow is currently winding its way to Montana.  Straight to you "b" from your batty old aunt in Chicago …


If you're visiting from one of the link parties, then I hope you'll click here and join me and five  incredibly talented bloggers in our collective "Imagine the Impossibilities" challenge.  It all culminates in a January 31 multi-blog link party …
Because, trust me, this time last year I had no idea that I could write a blog that people might actually want to read …
… it truly was an impossibility turned into a possibility …
So click on the link. Or click here and learn more about the challenge.  Grab the button and join us as we tackle our scariest, most fear-inducing challenges …
Thanks and looking forward to learning more about your "impossibility" …  
Linking up: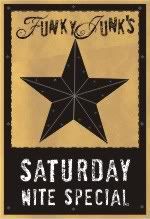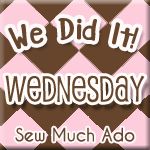 The Shabby Nest
Savvy Southern Style
Common Ground
Petals to Picots
Homemaker on a Dime
Homemaker in Heels
Debbie Doos
C.R.A.F.T.
Between Naps on the Porch
Skip to My Lou
Making the World Cuter
Momnivore's Dilemma
Thrifty Decorating
Twigg Studio