Navy and White Decor: Coastal Living Room Design Ideas.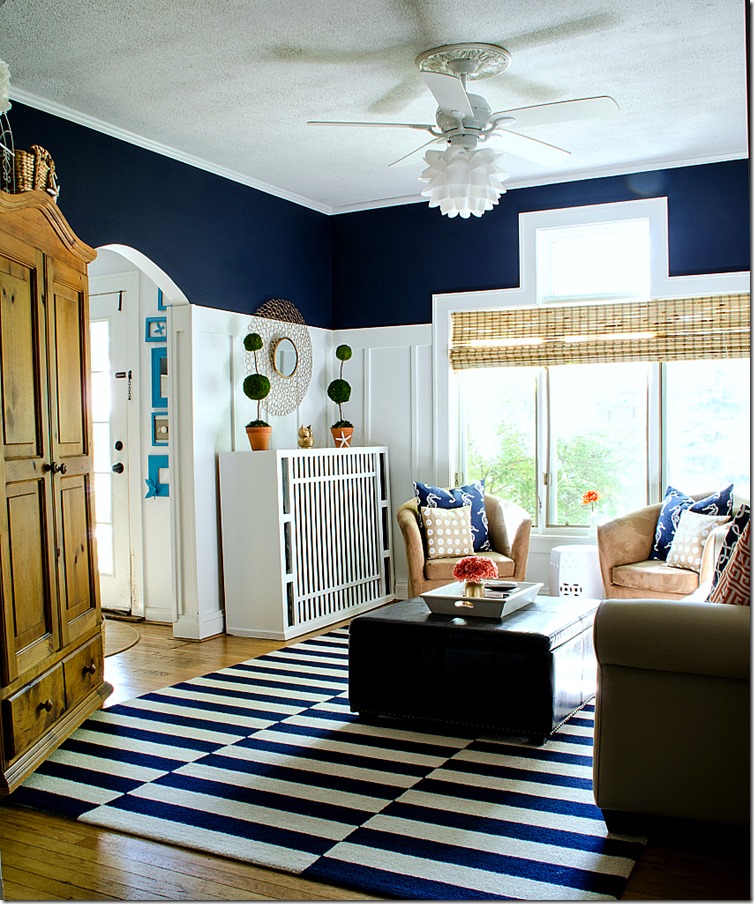 I had a tough decision to make last night …
words …
or pictures?
And would it be okay to post the pictures without the words?
The whole photographing and editing pictures of my navy and white living room remodel took much longer than I antcipated …
Which led to an internal debate of whether I should just post the pictures with a "here it finally is …"
Or wait and compose words to go with the pictures …
You know, like telling you about how the wall color is Sherwin Williams Naval …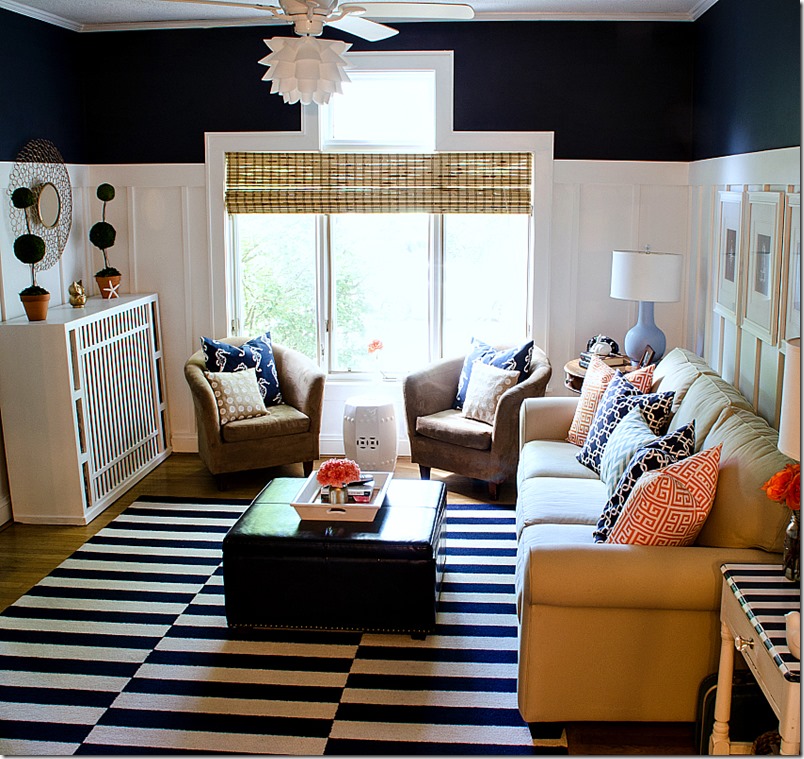 And how the amazing ceiling fan came from Lamps Plus …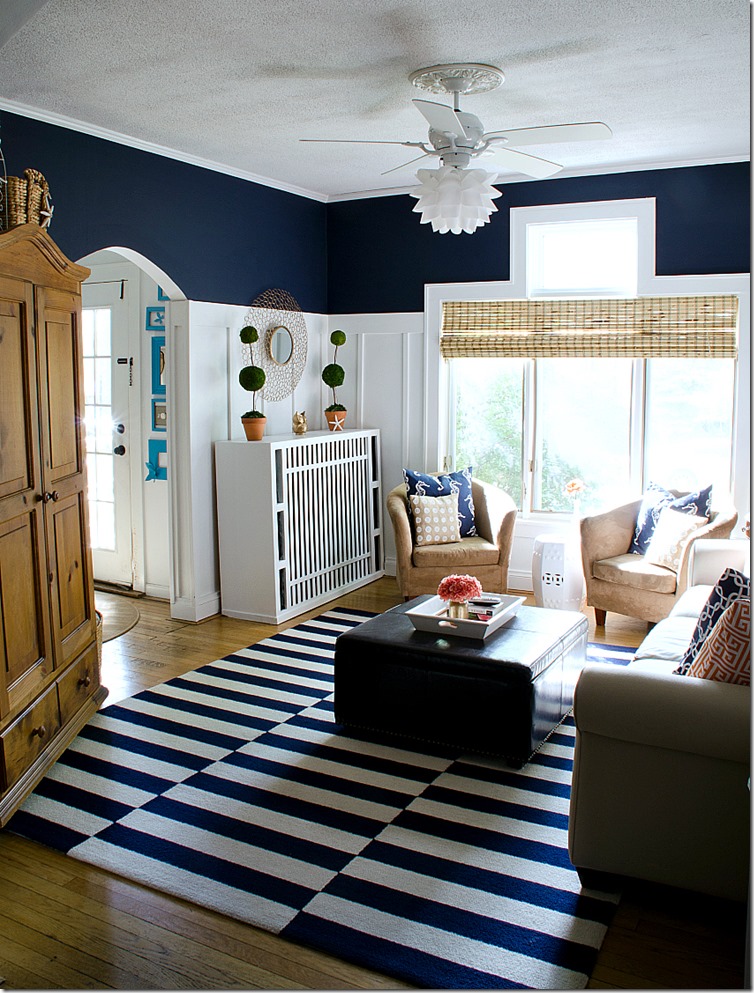 Along with the amazing mirror; from Lamps Plus too …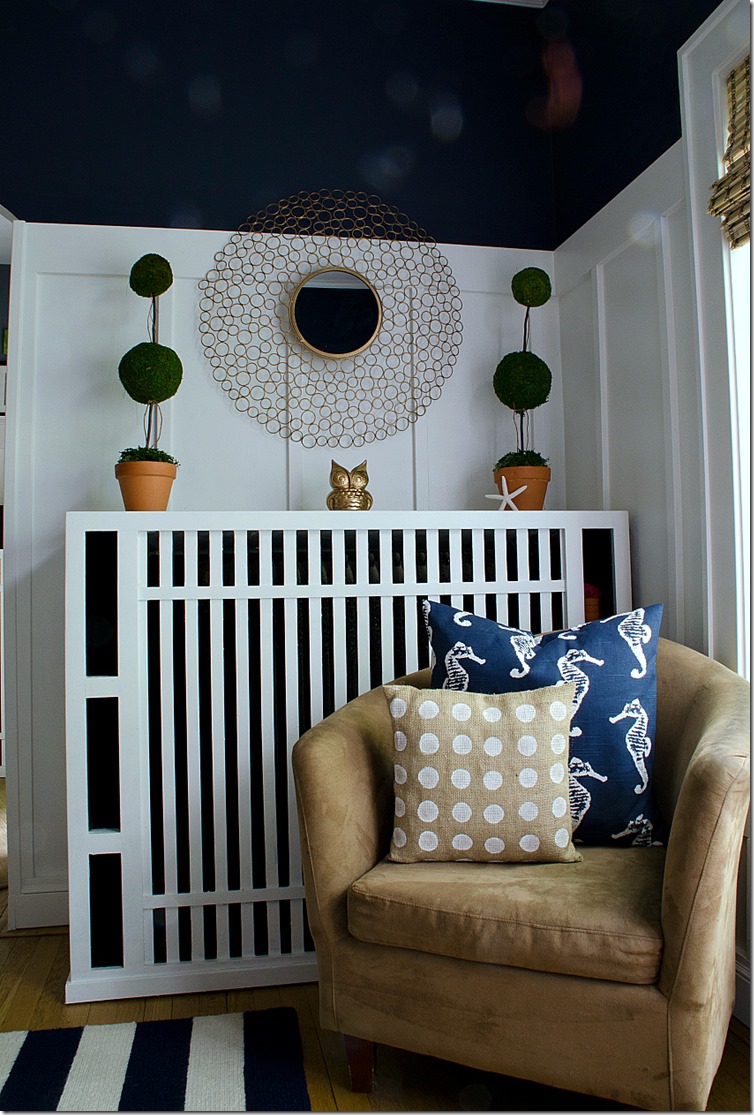 I could also tell you how the rug started it all …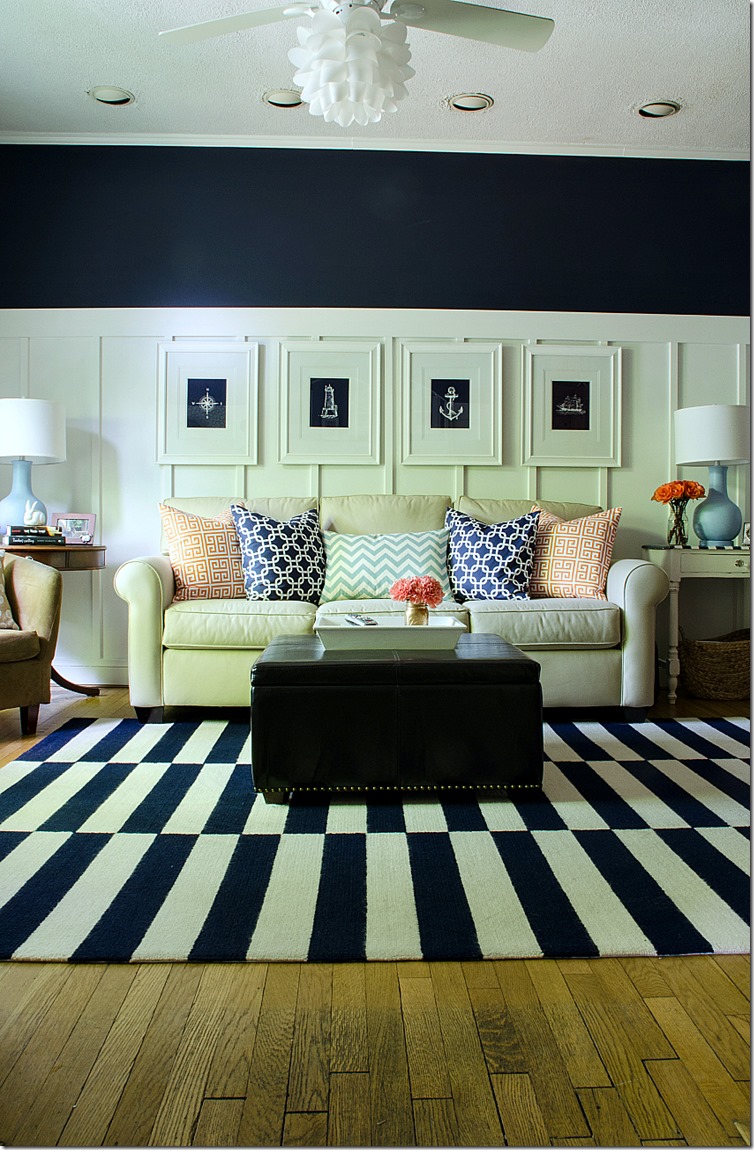 Or how I'm in love with my table that I painted with navy and white stripes …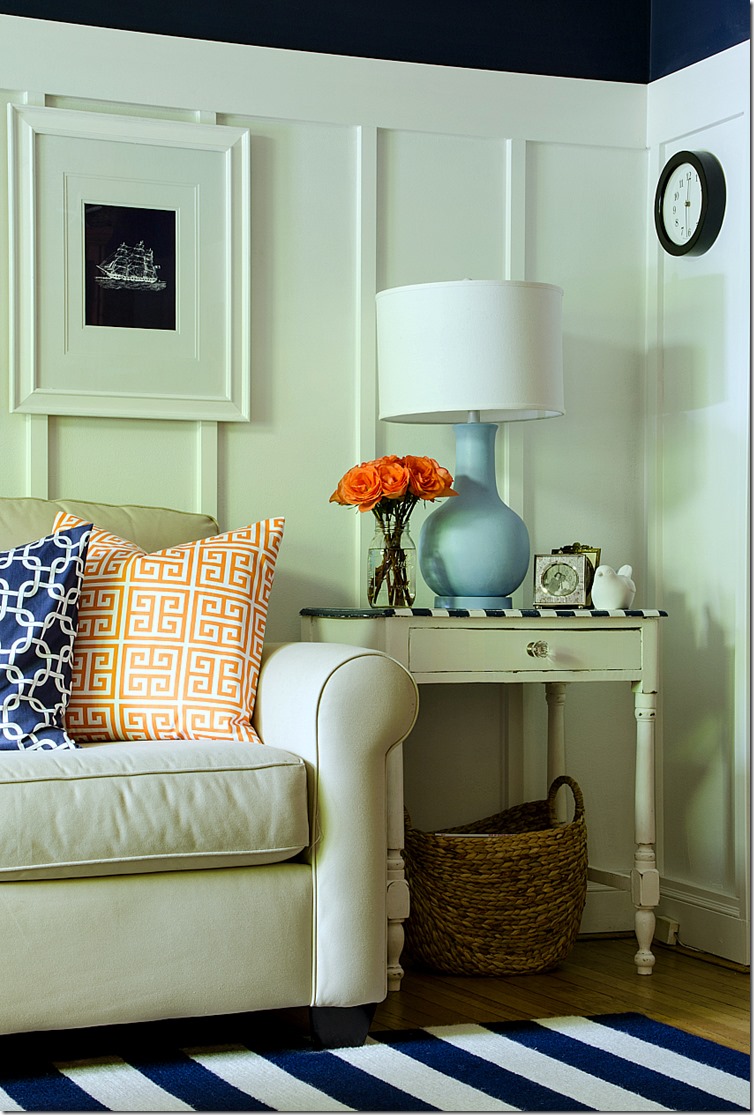 Or the fabrics …
don't get me started on the fabrics …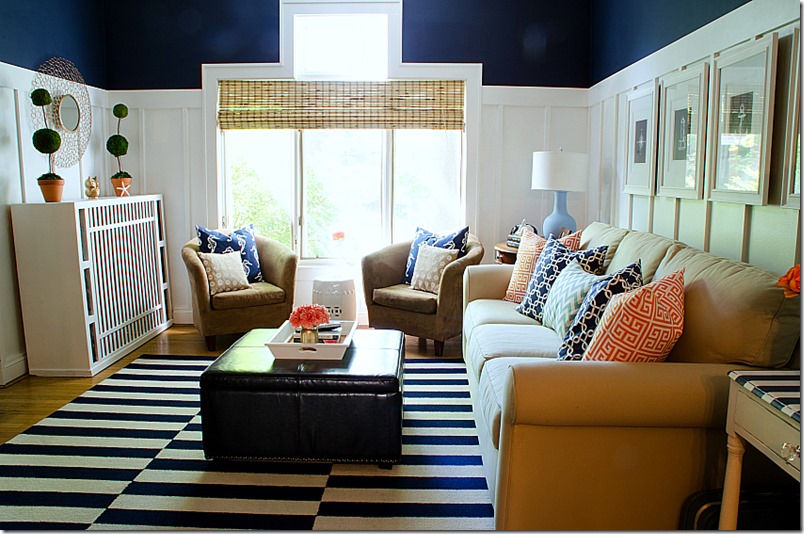 *Sigh*
I even had big plans to give you the whole budget breakdown …
Navy & White Living Room Remodel Budget Breakdown
Pottery Barn sofa – $1,000.00
Rugs USA rug – $220.00
Fabric – $34.00
Pillows Forms (6 from IKEA) – $36.00
Lumber for Board & Batten, etc.(caulk, liquid nails) – $300.00
Paint (Naval Blue & White courtesy of Sherwin Williams – thank you!) – $0
Ceiling Fan (courtesy of Lamps Plus – thank you!) – $0
Mirror (courtesy of Lamps Plus – thank you!) – $0
Storage Ottoman from Target.com (Threshold Nolan) – $160.00
Clearance Lamps from Home Goods – $60.00
Accessories – $150.00
Total: $1,960.00
Hmmm … looks like words won out!


You can find Part 2 of the Living Room reveal by clicking here …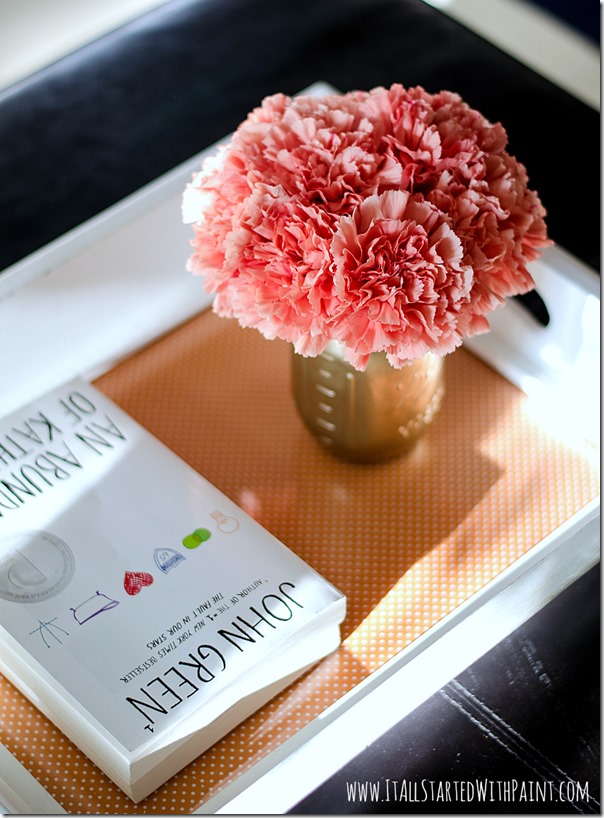 P.S. Just before I hit publish I remembered I should share with you the befores. Now, keep in mind, we liked the before. I just needed a change after a decade of living with the before look. Just click here …
You Might Also Like: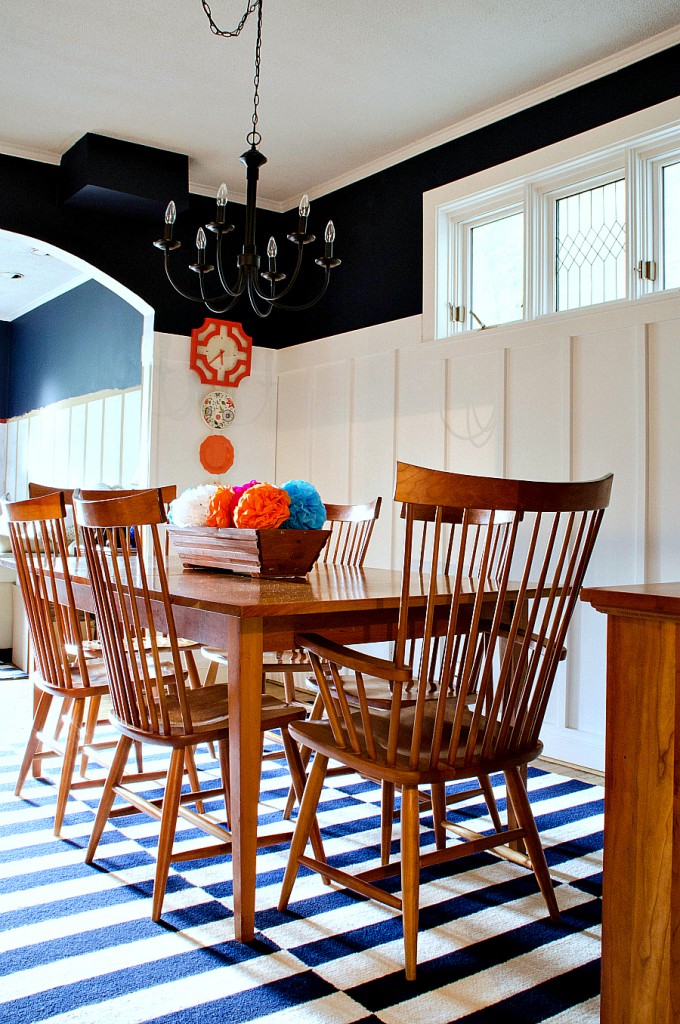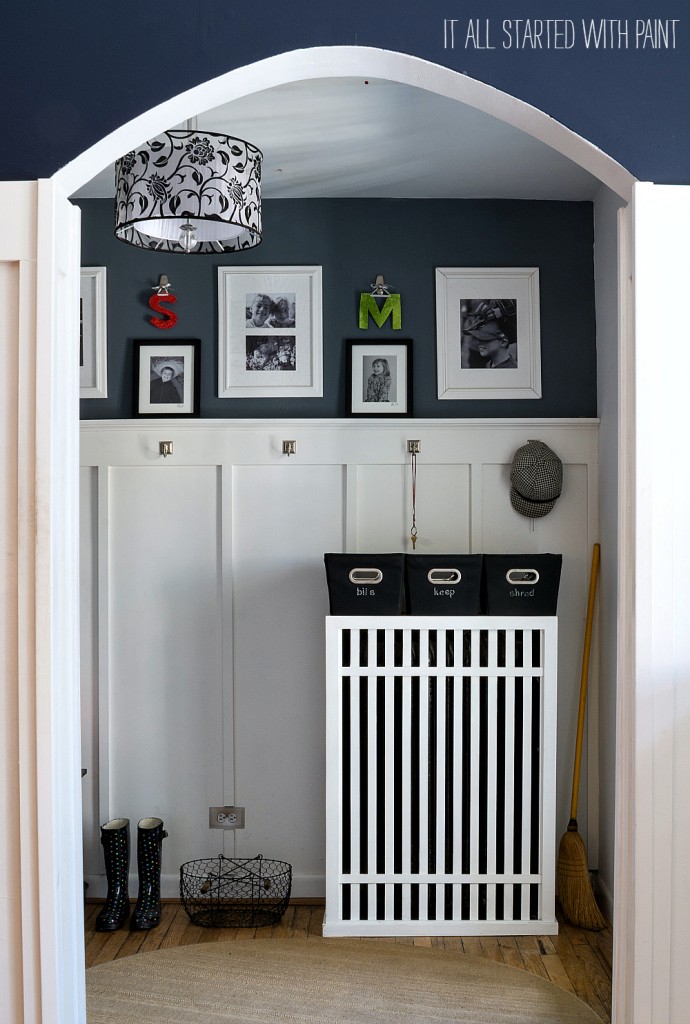 Entry Makeover With Board & Batten