I remember a time when New Year's Eve was a big deal.  A big deal that included a lot of advance preparation.  Tickets to  favorite clubs were purchased weeks – even months — in advanced.   There was always a brand new outfit.  Typically black.  And tight.  With sparkles.  Or sequins.  Paired with a brand new pair of pumps.  And black panty hose …
The day of was spent primping and plucking and shaving and styling and achieving ridiculous Guinness World Book record-breaking hair heights.  And while my friends and I always looked fabulous with our sparkles and big hair and sheer panty hose, sometimes those celebrations weren't quite so stellar.  It's a night fraught with too much pressure for single-in-their-twenties-girls …
Thank goodness I found my Mike.  Now I don't have to worry about all that plucking and shaving and styling on New Year's Eve day.  And while all those fabulous-in-their-twenties single gals were busy primping, I got a jump start on my New Year's resolutions …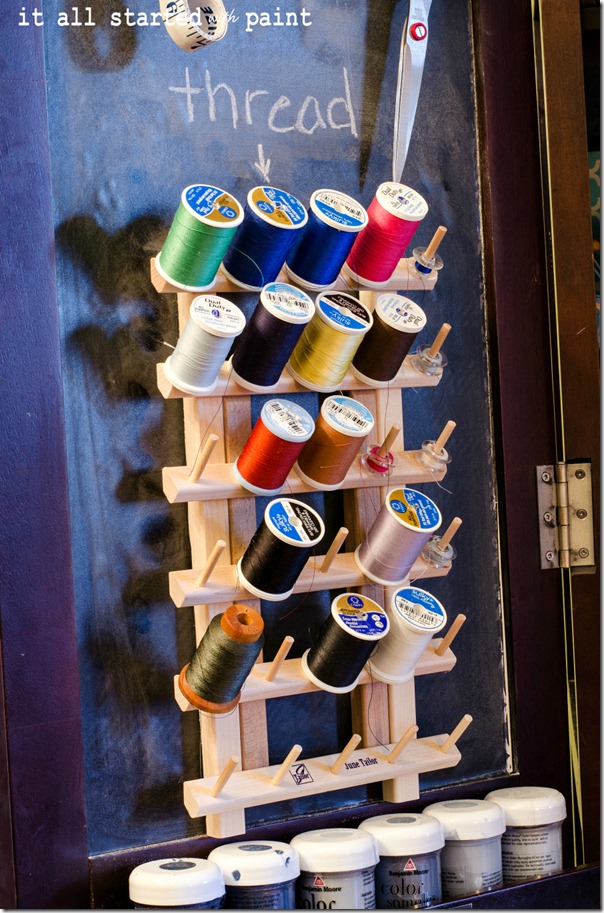 In the form of tackling my craft armoire.  Let's just say, this space was a mess with a capital M.  Spools of thread were spread out far and wide in bags and baskets … among other places.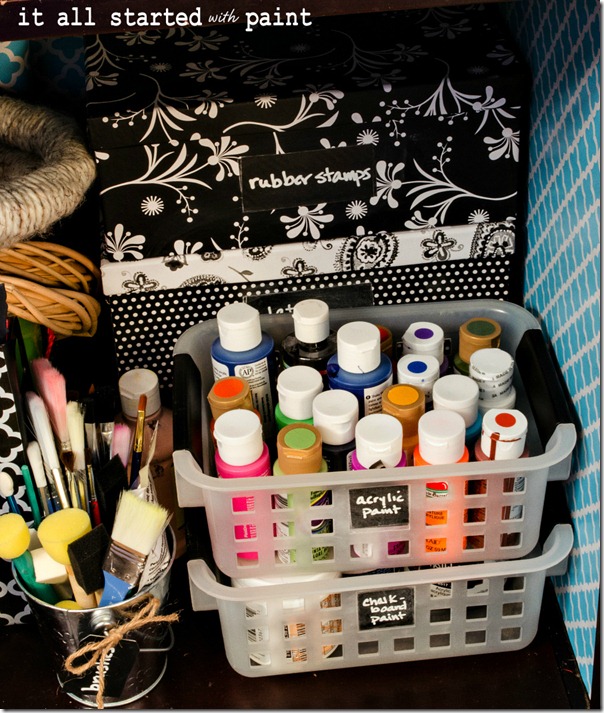 Acrylic paints and brushes were "stored" in so may different locations that I often found myself purchasing the same colors again and again … and again.  I'm counting two oranges, two reds, and three blues …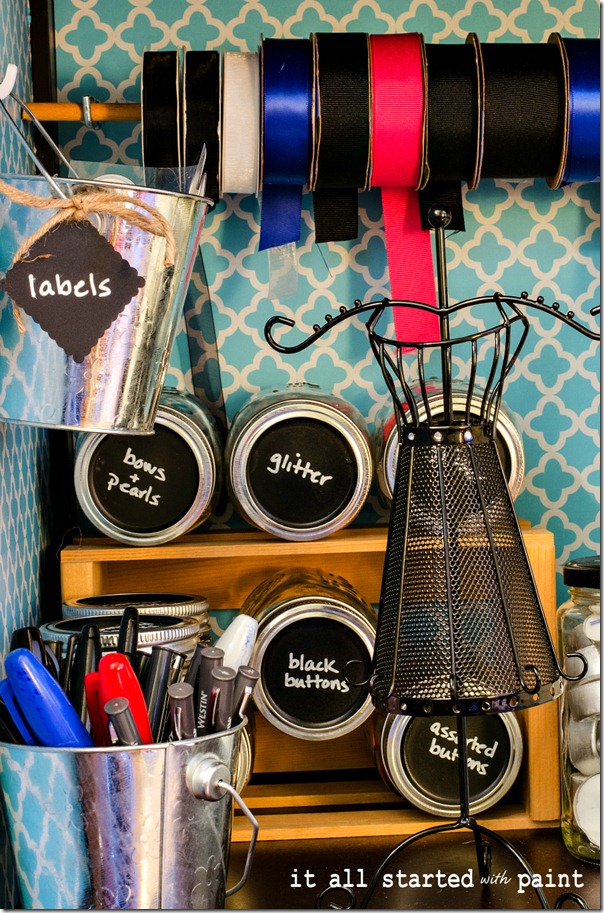 Instead of applying glitter to my cheeks, I corralled mine into chalkboard topped jars.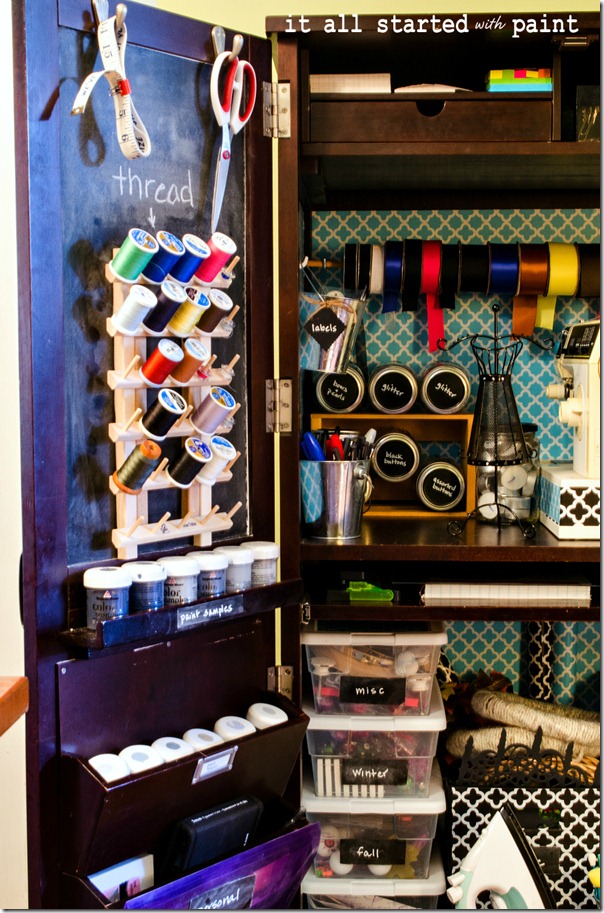 Everything got a label.  Even the most obvious of items.  Which made my husband laugh.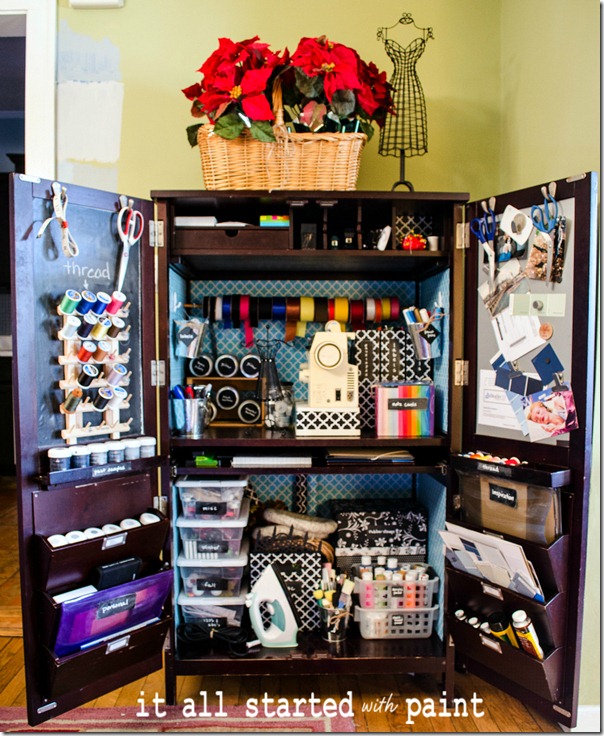 Can you say aahhh …
Oh, and if you're wondering what my craft armoire looked like way back in 2012, here's a glimpse …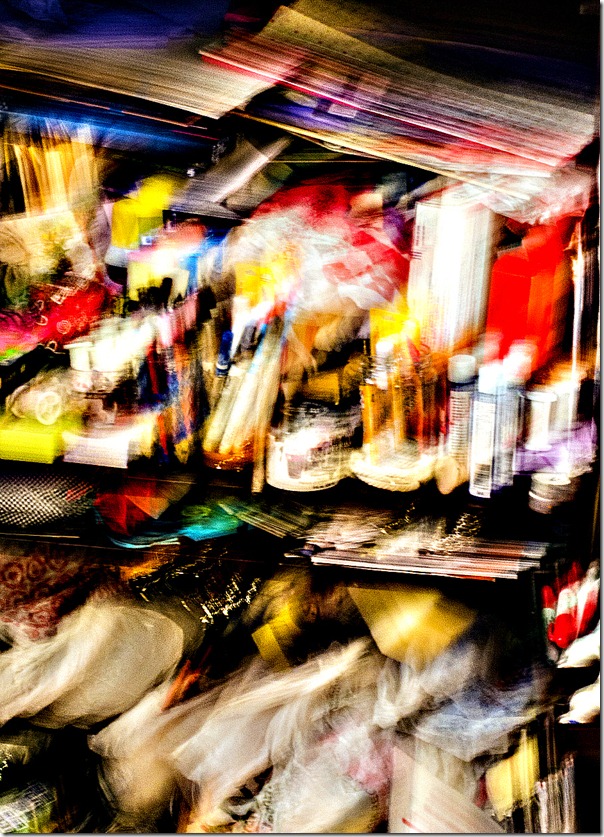 And yes, it's a blur.  Because that's how it made me feel …
But now?  Now it feels fabulous to have my first project of 2013 completed.  Before 2013 was official.  And all for less than $40. Oh yeah.  2013 is going to be a fabulous year for casa it all started with paint …

Sharing:
* Thrifty Decor Chick * * Someday Crafts *  The 36th Avenue *  Sew Much Ado *  Ginger Snap Crafts * Shabby Creek Cottage * Funky Junk Interiors * Between Naps on the Porch *  Today's Creative Blog * A Bowl Full of Lemons