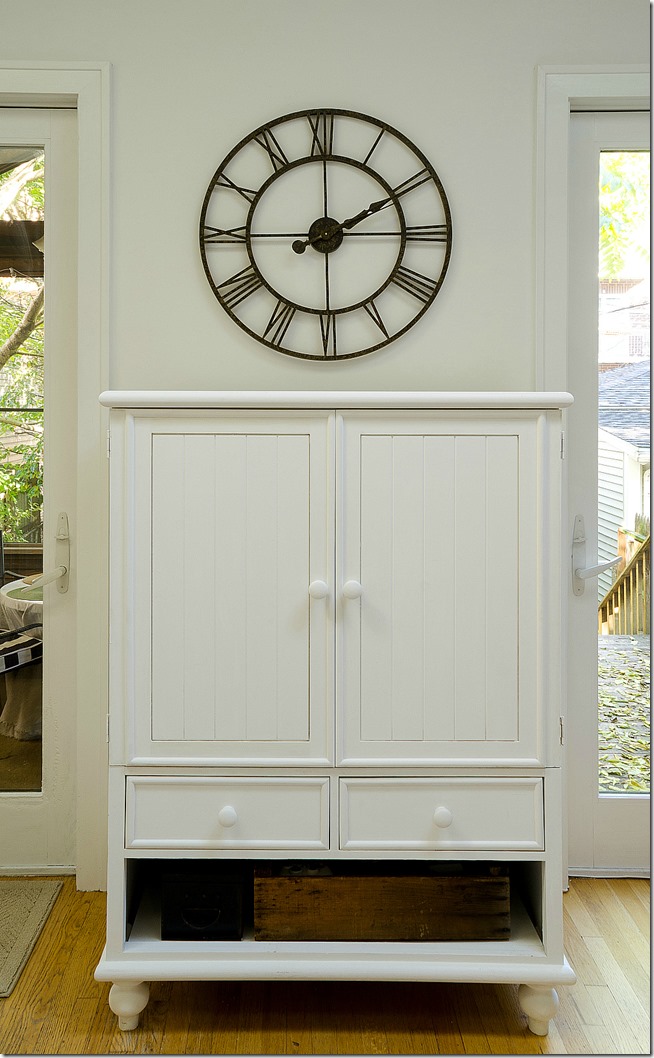 I love clocks. I have one in every room of our house. In fact, in some rooms I have more than one …
tick tock … tick tock.

And when it comes to my the-more-the-merrier clock philosophy, I'll add in one more requirement: the bigger the better.
Over the years, my clock purchases have progressively grown larger. Culminating with this oversized 30-incher. A series of sales and coupon codes made it a must buy. So I splurged …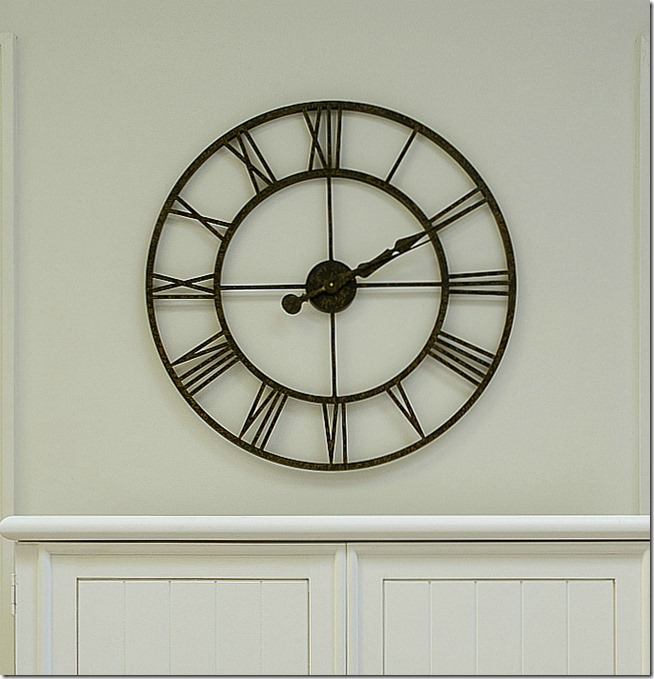 But now I have a question for you, my friends and design enthusiasts. What should I do with  the top of that cabinet? Keep it clear? Add a vase or something?
Oh, and I should probably disclose the fact that this cabinet is never, ever closed. It typically looks like this …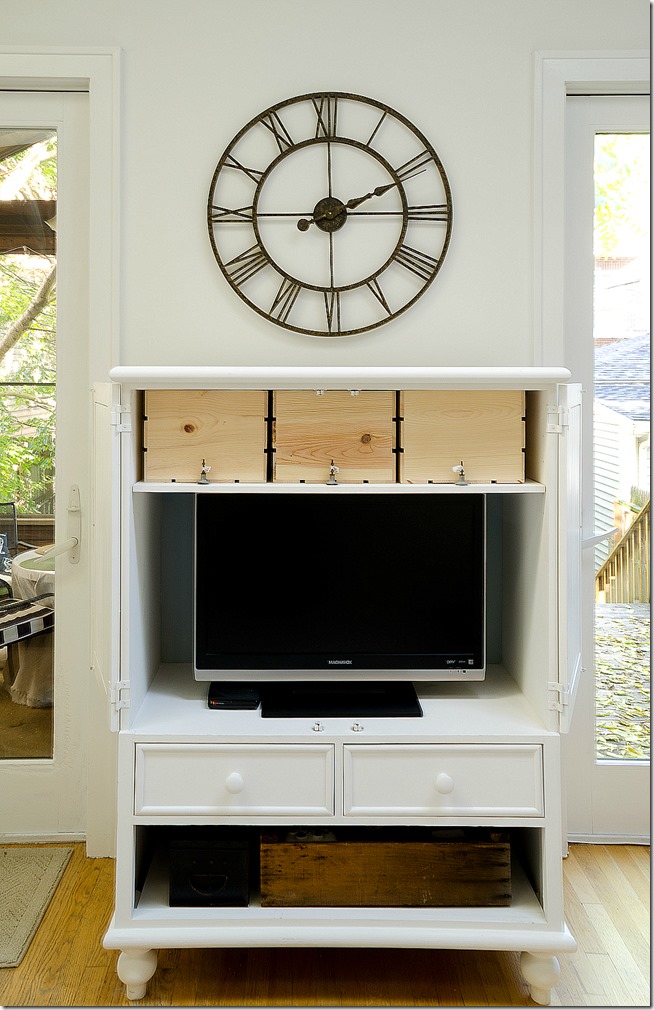 And those new crates on the top shelf are on my DIY list. They'll be stained and distressed and stenciled to look like old wine crates.
So, what do you think?
Linda