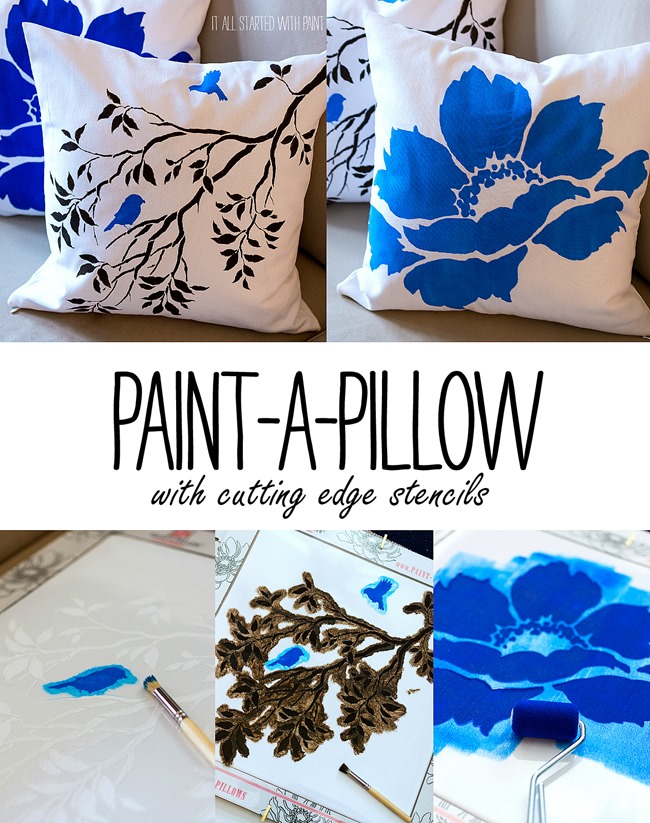 I have a theory about diy-ers. A common thread that ties us all together.
It has nothing to do with talent. Or creativity.
And it has everything to do with frustration.
I think our diy'ing ways are born from frustration.
We get this vision in our head about how we want something to look. It could be a rug. Or a piece of furniture. Or a color scheme. Or fabric …
sometimes even shoes. And dresses.
And then we march on out to retail stores in search of the said thing that will fulfill our vision.
And when that fails. When retail stores can't deliver what we want, we go online.
Hours and hours poured over websites and Pinterest.
And when we turn up nothing, we have no choice.
We have to diy it.
So when the folks at Cutting Edge Stencils asked if I wanted to try out their new Paint-A-Pillow product, I jumped.
I mean, talk about a frustrated diy-ers dream!
There's a great selection of patterns and colors to fulfill just about every vision.
And it's super easy to do.
No special talents needed.
I'll give you my abbreviated tutorial. But I highly recommend watching this excellent how to video (here) at the Paint-A-Pillow site.  It made this project a breeze …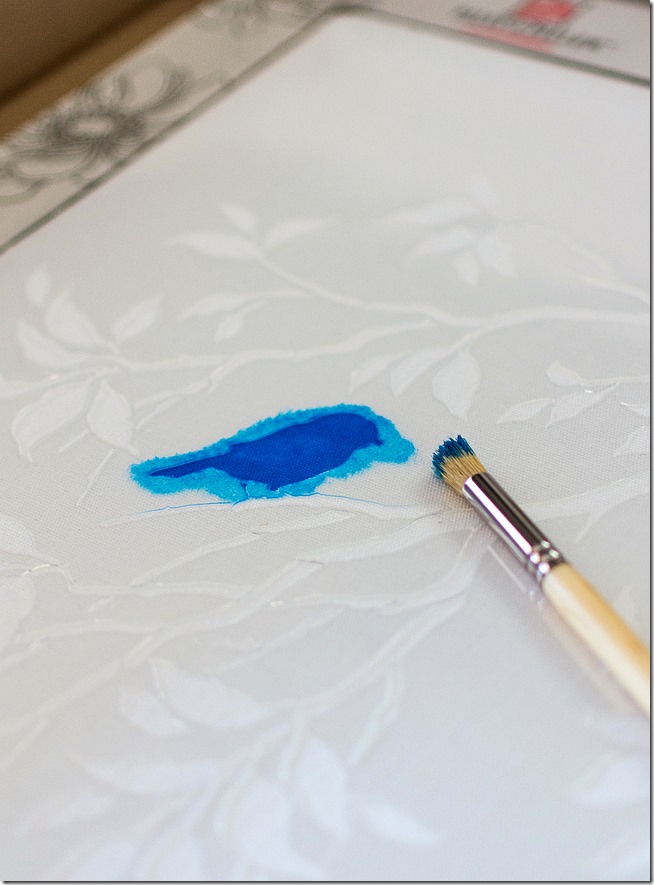 To start, the kit comes with everything you need. Including the surface on which to stencil. The pillow form fits perfectly.
I started with the lightest color first, as recommended on the video tutorial.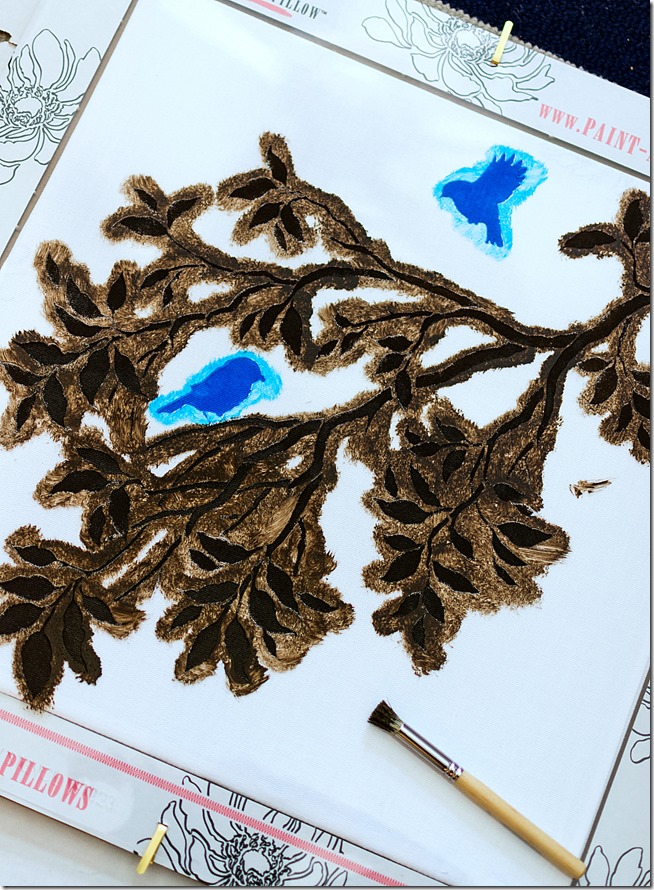 Followed by the darker color. And I used the stencil brush provided for this particular pillow.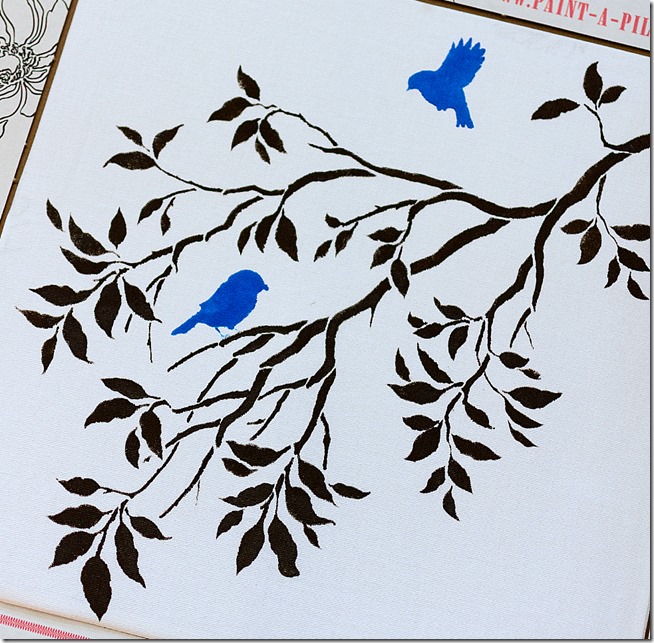 The reveal. At which I always hold my breath.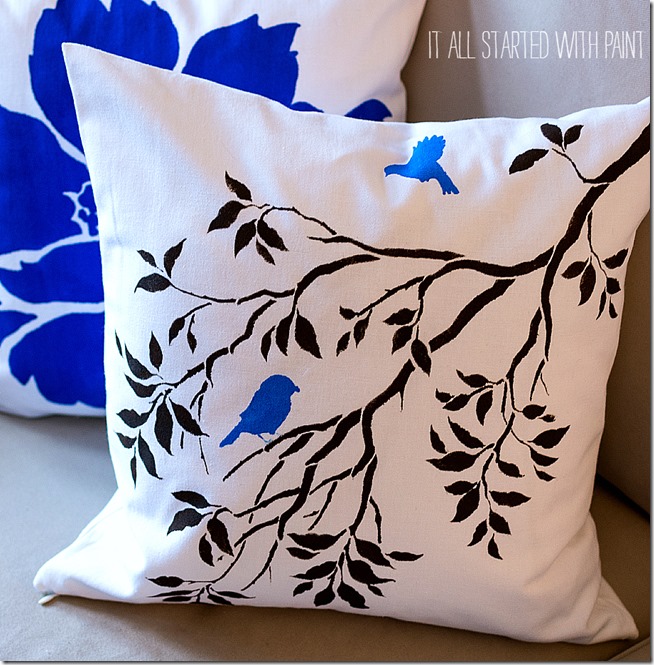 The single color flower design was even easier. And faster.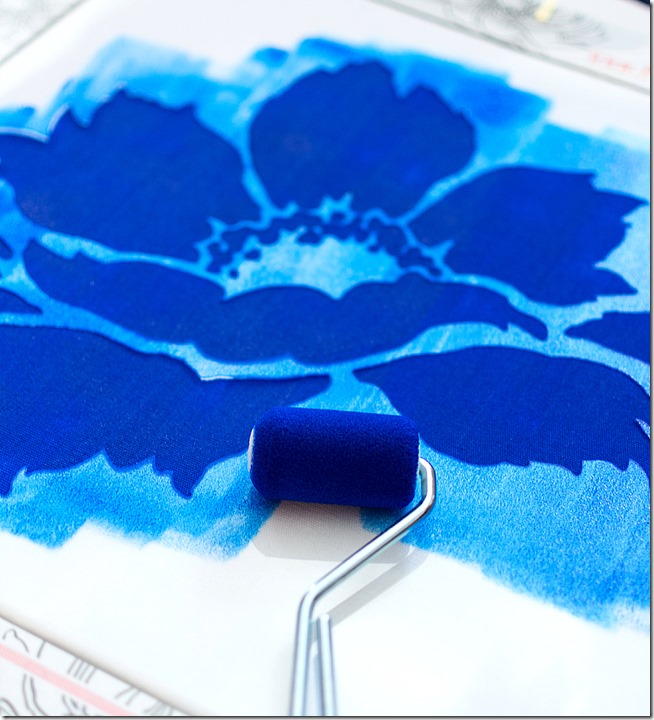 Using the foam roller brush provided with the kit.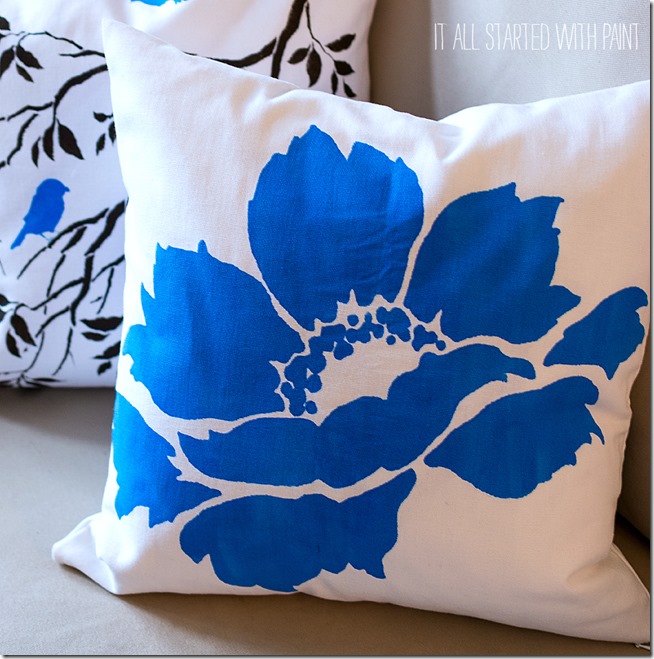 But even this frustrated diy-er couldn't decide on the color for the flower design. So on the other side of the pillow …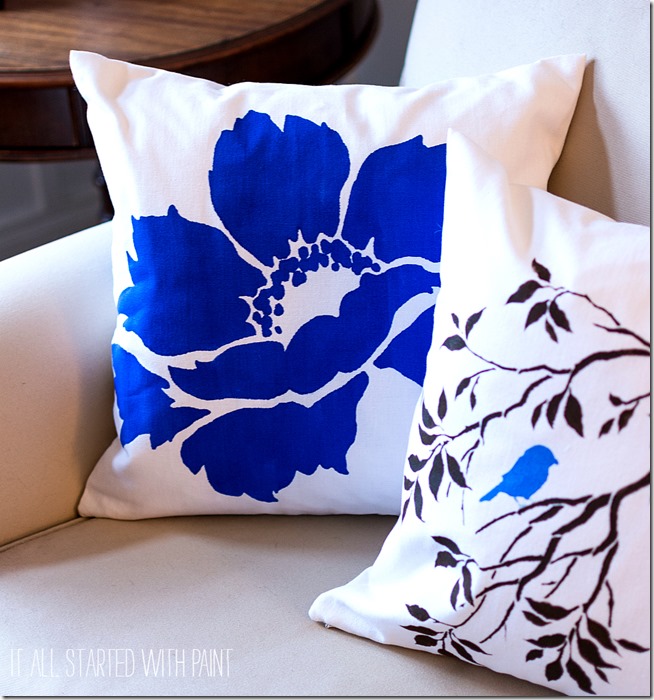 … I did this.
I like to keep my options open.
🙂
Linda
Cutting Edge Stencils provided me with the Paint-A-Pillow stencil kit, but all opinions about painting pillows — and diy'ing — are my own!
Sharing:
* The Party Bunch * Link Party Palooza * The Turquoise Home * Tip Junkie * Uncommon Designs * Live Laugh Rowe * A Stroll Through Life * Savvy Southern Style *  Between Naps on the Porch * The DIY Showoff * Inspiration Monday * French Country Cottage *