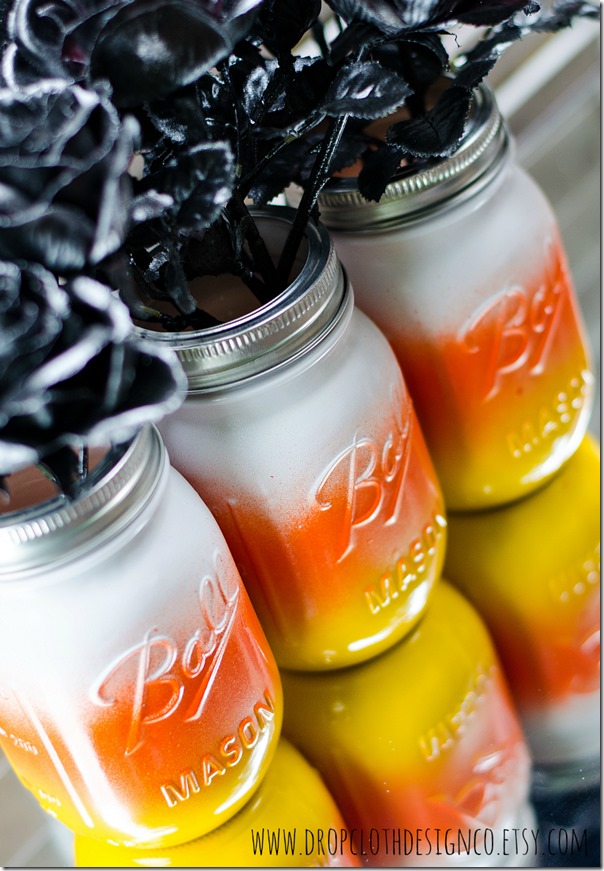 From time to time I use this blog for blatant self-promotion …
and, yes, this is one of those times.

But I'm so excited.  Thrilled. Can't contain myself over-the-moon-crazy about my new Etsy shop mason jars.  Like this candy corn mason jar for fall décor …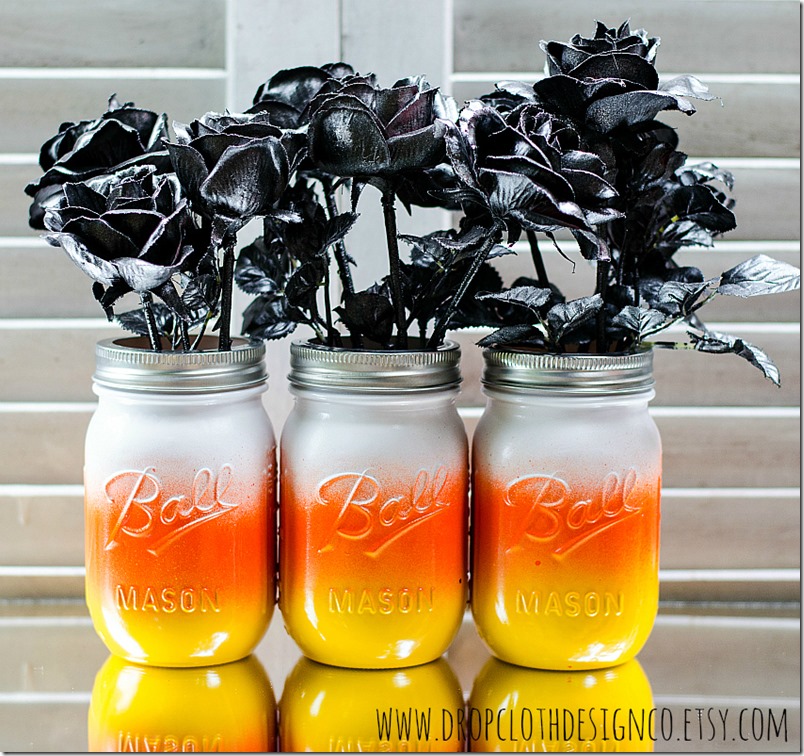 It's so crazy cute … and so crazy cute perfect for a Halloween party.   If I do say so  myself …
And if you want to make your own, I shared a tutorial here …
on the Mason Jar Crafts Love blog.
Then there's the Annie Sloan Chalk Paint in Duck Egg Blue painted and distressed jars …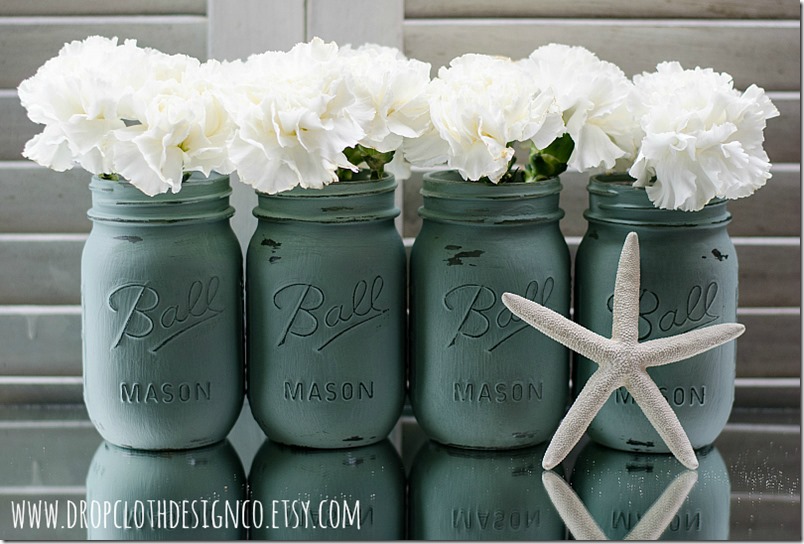 A custom order request inspired me to create three different sets.  Like the one up there …
And the one down here …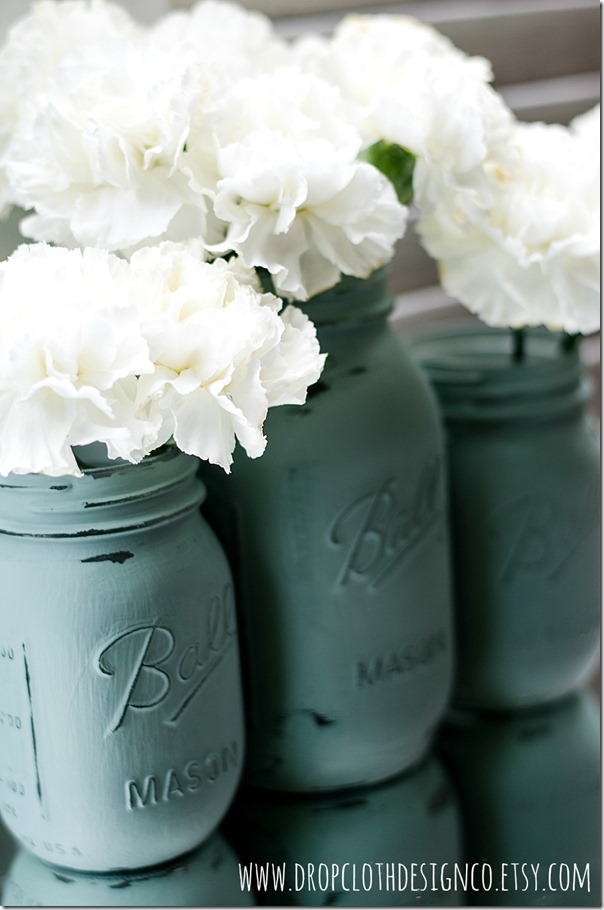 … with two pint- and one quart-sized jars.
Oh, and there's this one too …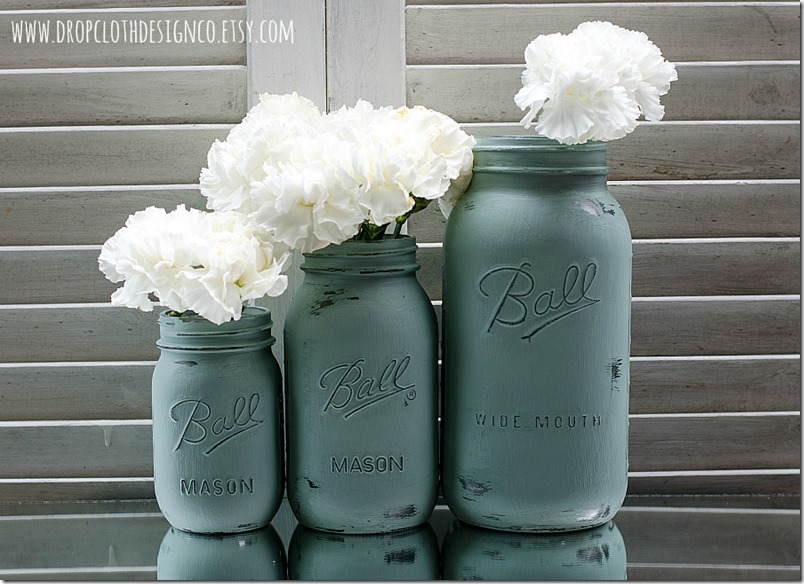 … with a pint-, quart-, and half-gallon-sized Ball mason jars.
All painted.  And all distressed.
One last new listing is an American flag stars & stripes set with quart-sized jars.  Another custom order request that is now an official listing …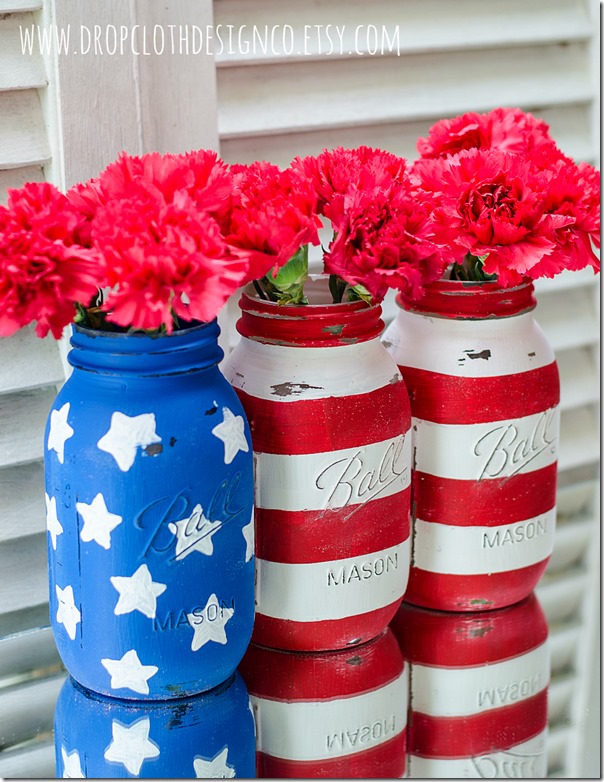 I shared how I made these jars – in a pint-sized version – on this blog post here …
And that's it.  The end of my blatant-self-promotion-Etsy-shop commercial …
Thanks for staying tuned …