Easy Paper Banner DIY using copier paper, colored pencils, baker's twine & small clothespins.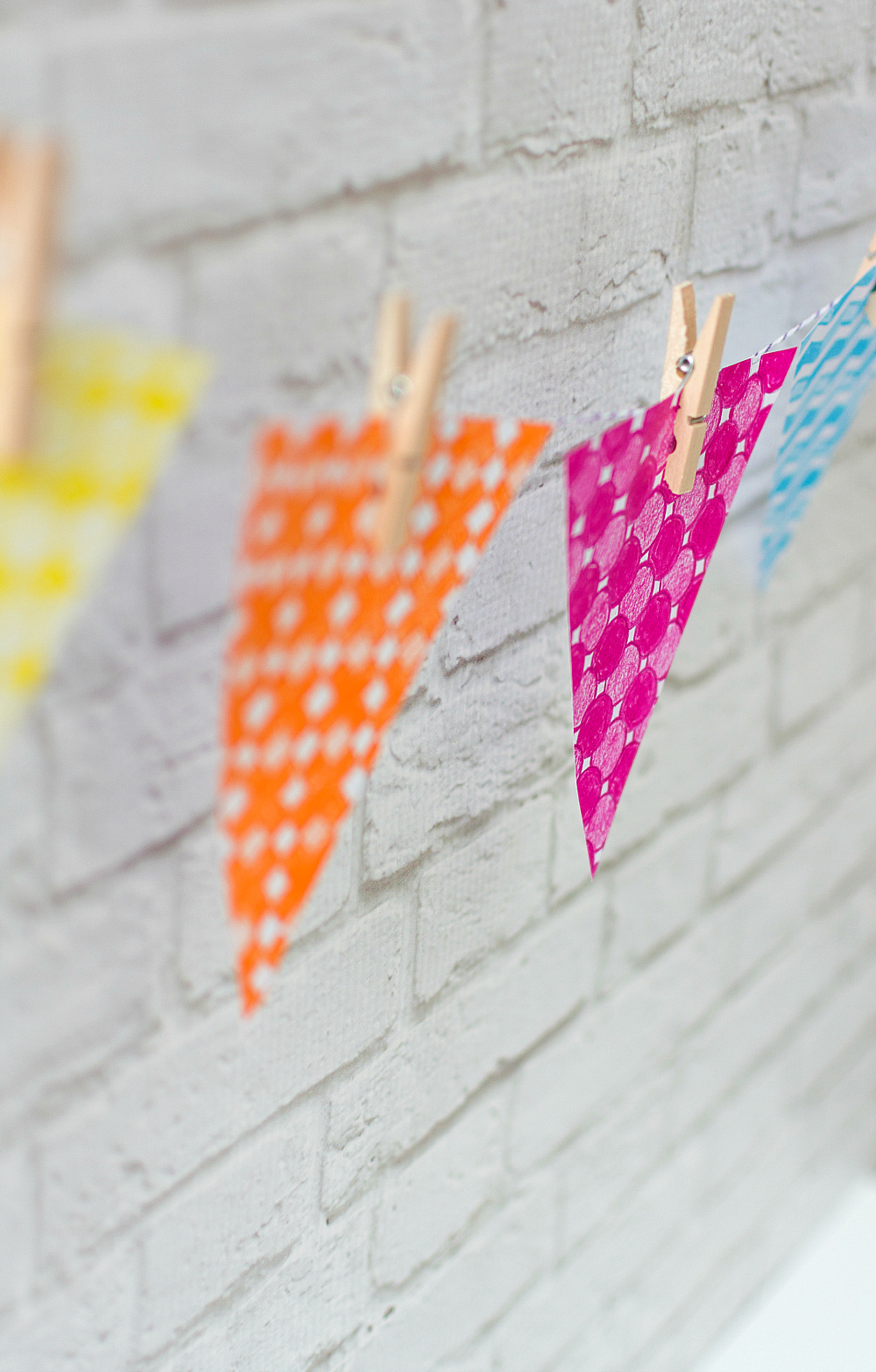 Silly me. I was under the (now misguided) impression that post-Christmas I would have time to relax. Chill. Get organized for the New Year. Maybe even ready a book …
or color?
Okay, coloring wasn't on my radar until recently. And when I say coloring I'm talking about adult coloring. Which sounds a bit dirty but it's not; it's a real, legitimate, wholesome leisure activity with paper and pencils and makers. For reals. Even the coloring pages are legit. And wholesome. See …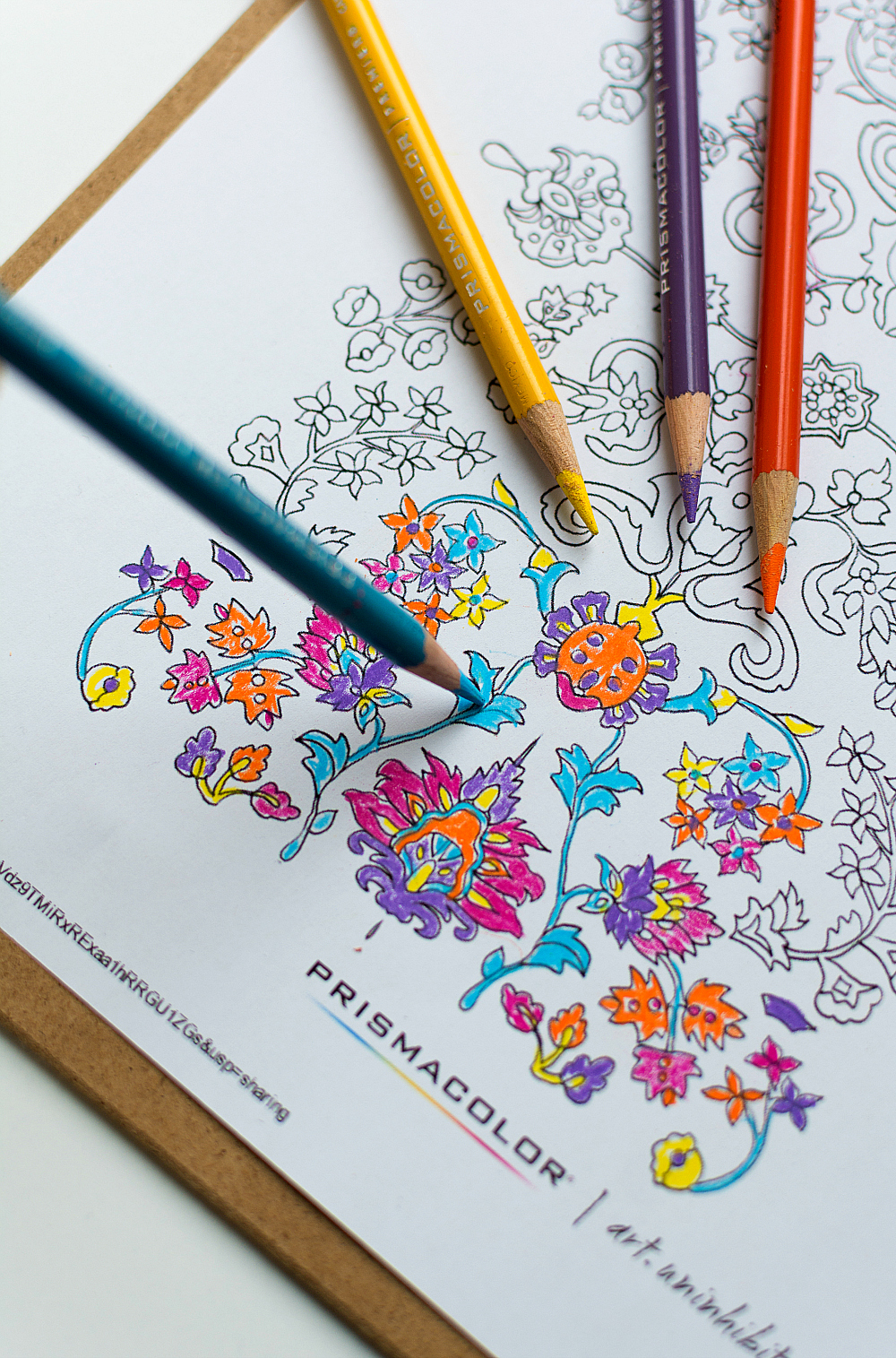 But more on that in a moment. Let's get back to me. And my crazy post-Christmas-holiday days that were not filled with chill and relaxation and books and adult coloring pages. They were filled with mason jars. One hundred and seventy five mason jars, to be exact. 175. Painted and distressed and sealed and packed and shipped. Oh, and many of those jars featured more complicated designs with stripes and hearts and footballs and football fields and Union Jack flags …
It's my own fault, I must admit. I decided to add more complicated jars at the Etsy shop. Looking to differentiate my mason jars from all the others that are simply painted and distressed by offering more special occasional and specialty designs.
And February is already shaping up to look like a repeat of January. Especially since I've added a few St. Patrick's Day designs.
So I decided to go with the flow. Embrace the crazy. And add some Easter designs.
Which brings me back to adult coloring.
I spent the weekend coloring. All in the name of the Etsy shop to create a colorful banner to complement my new Easter jar designs. And I truly enjoyed it. The adult coloring. It was just me and my Prismacolor Premier Colored Pencils and a few graphic design pages I made and printed out. And colored …
Paper Banner DIY: How To Make Instructions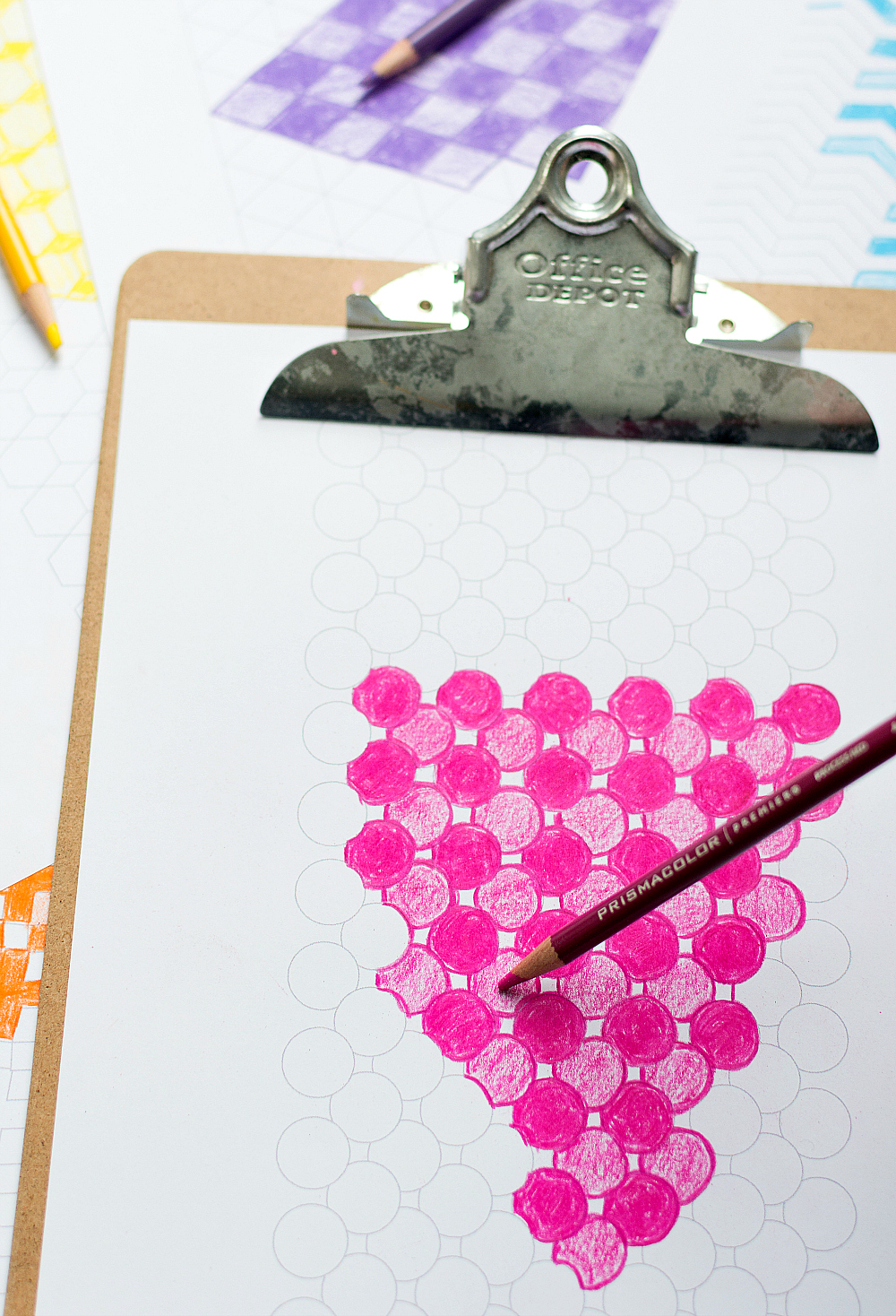 I started with some graphic design pages I printed out onto copier paper (you can get my free printable by clicking here; I also have a free printable of the banner triangle template that you can find by clicking here). I colored using my Primacolor Premier Colored Pencils, focusing on an area that would fit my paper banner triangle shape.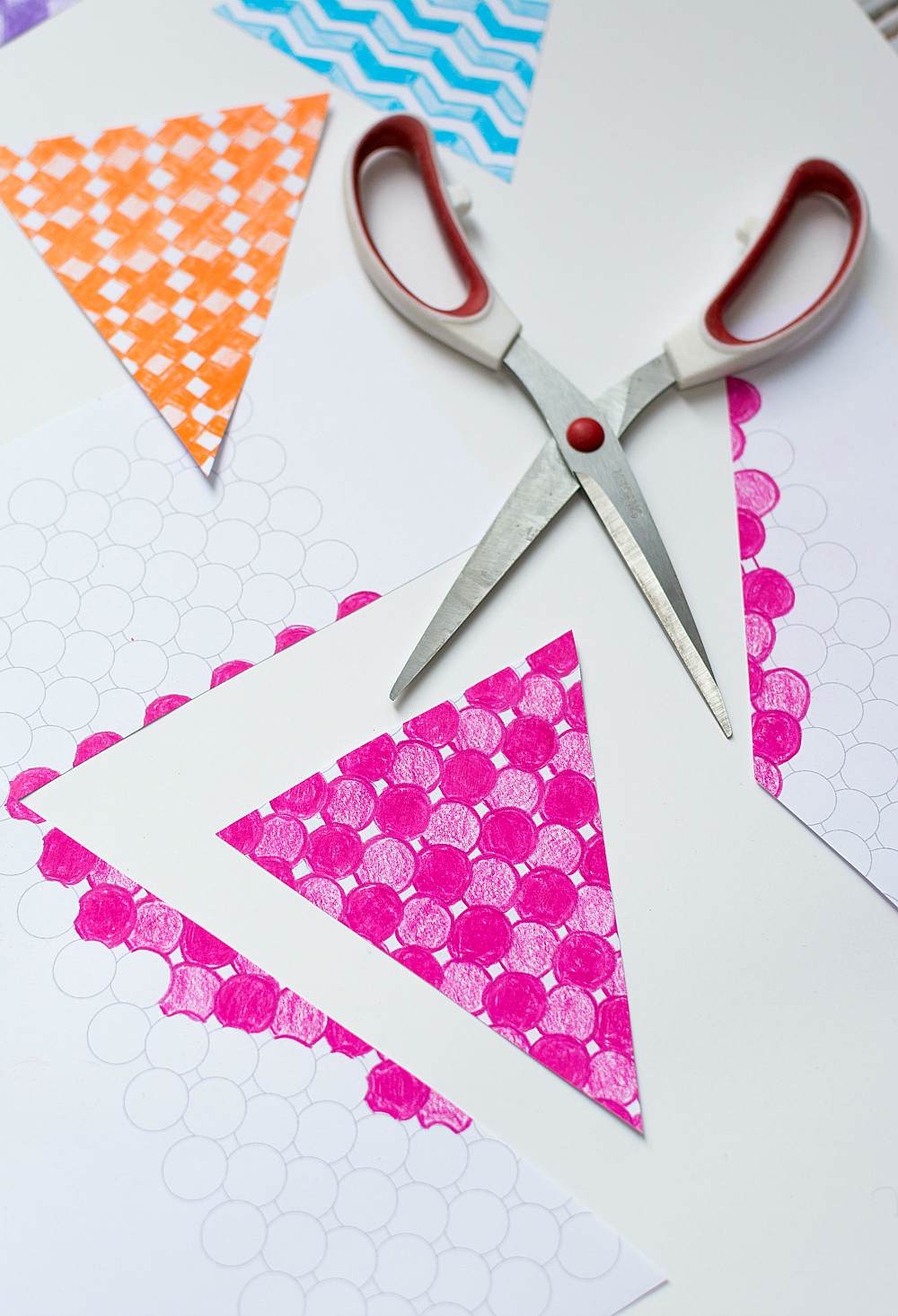 Then I cut out triangles of my colored graphic banner designs.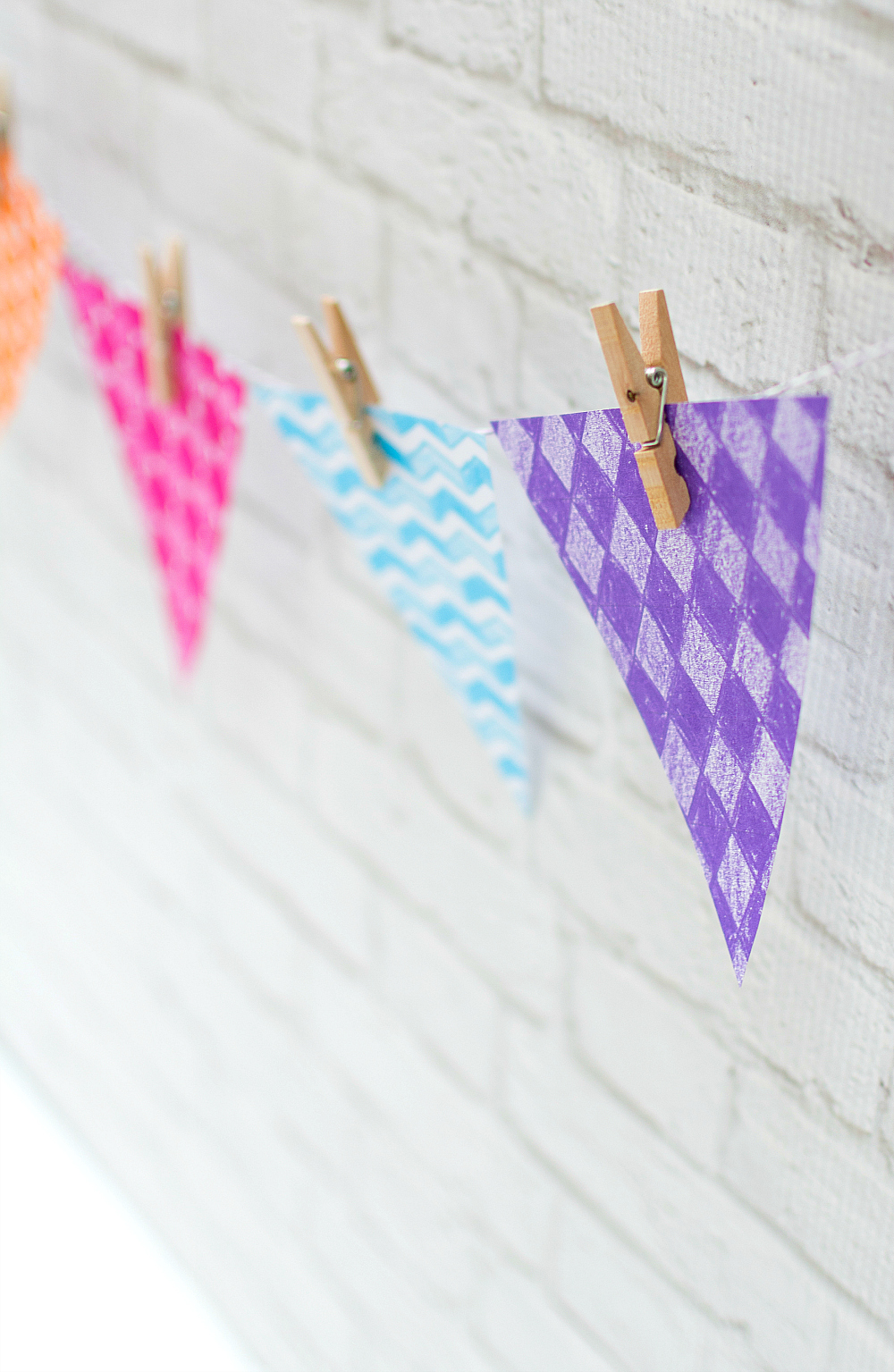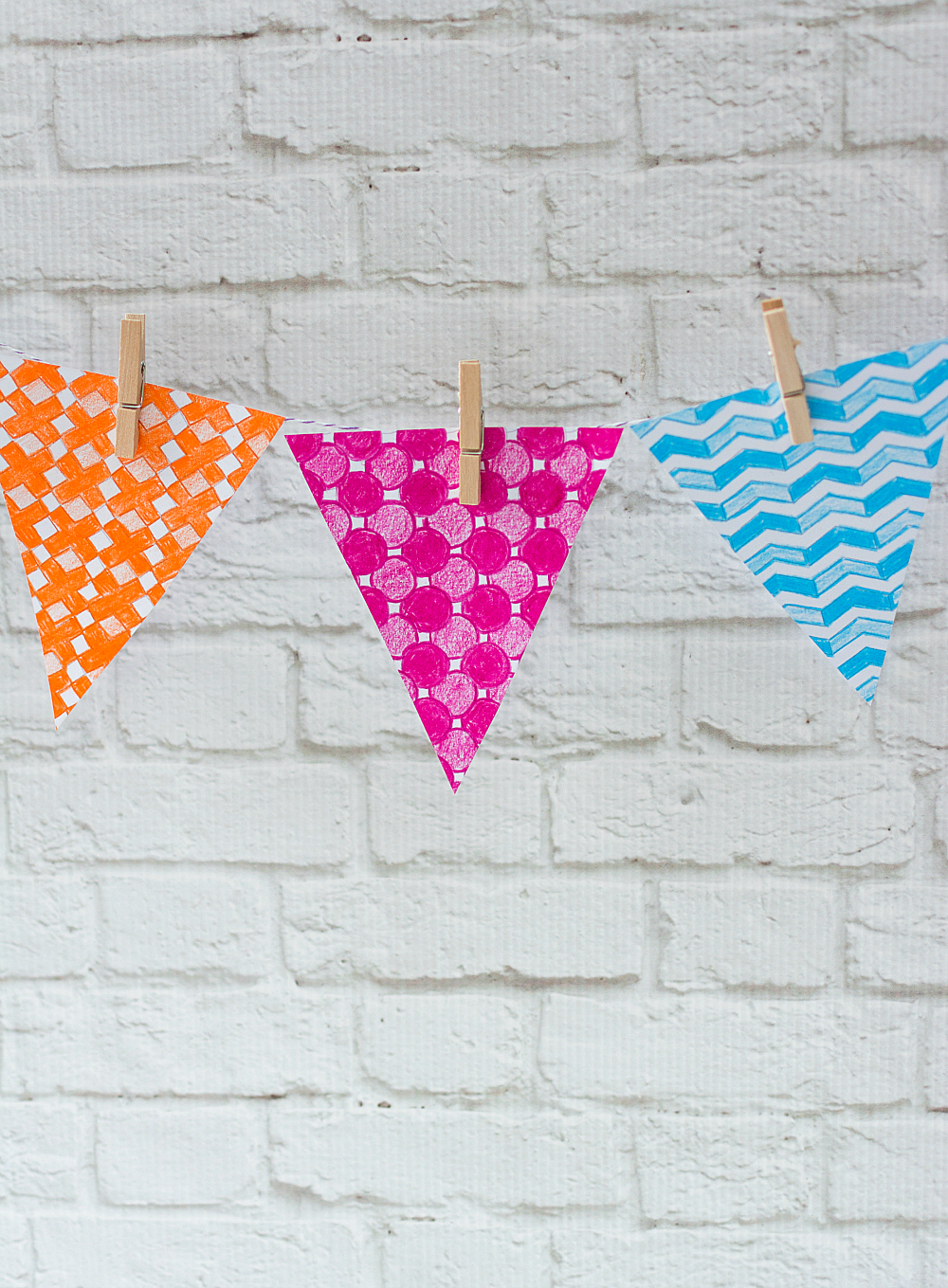 And hung them using baker's twine and mini clothespins.
Now they're a perfect backdrop for my new Easter jars (introduced at the Etsy shop here):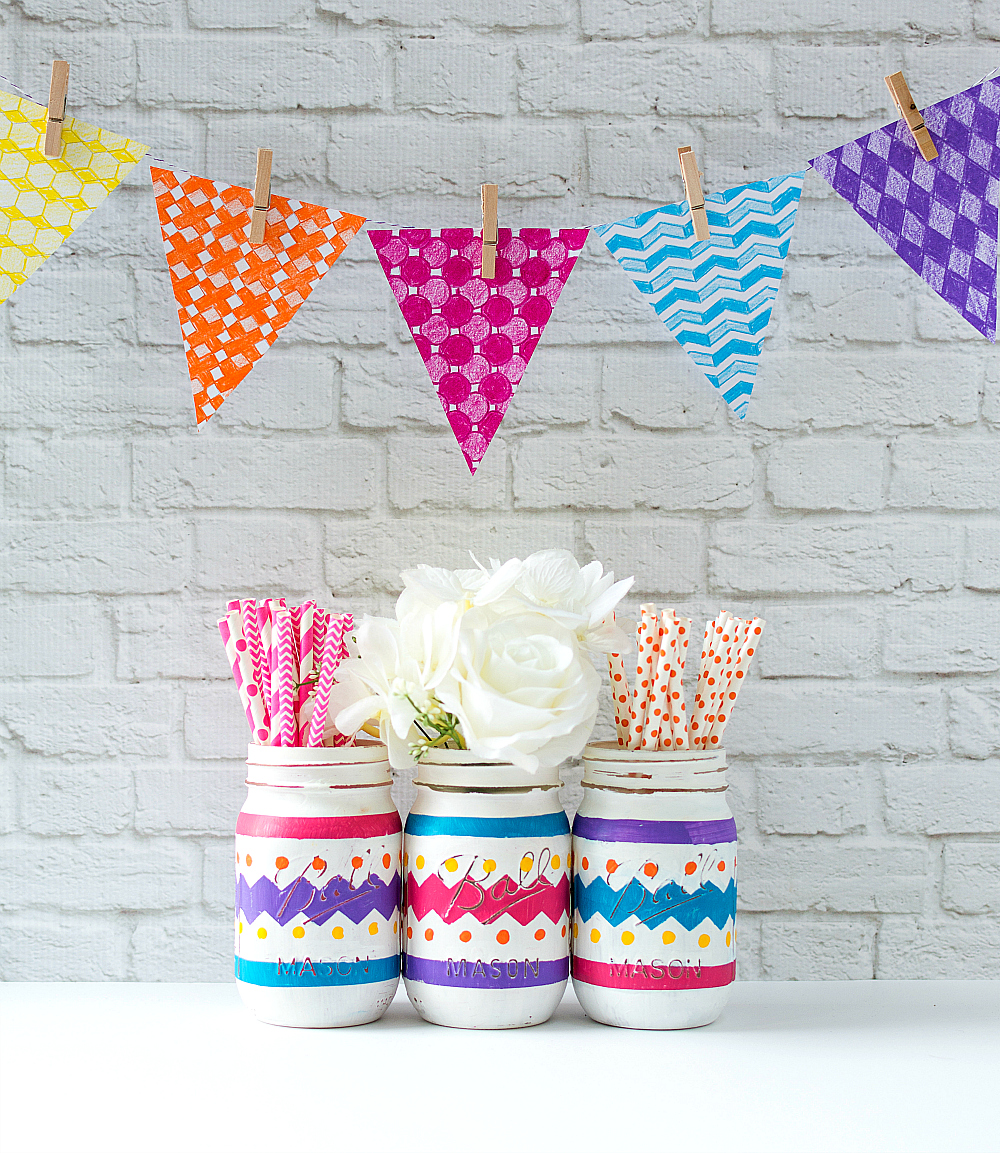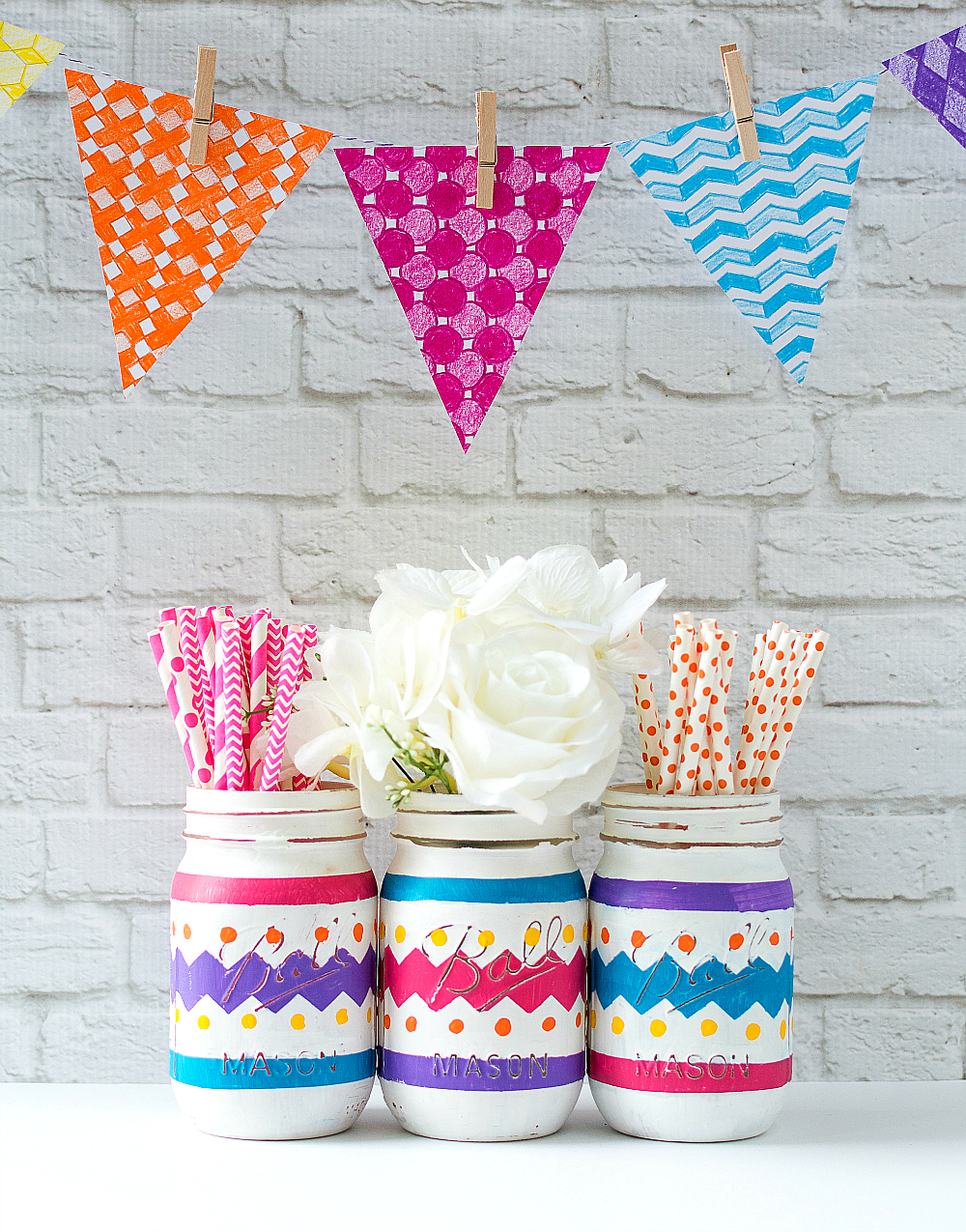 Now, if you're looking to do some coloring yourself (and don't need to make a banner for your Etsy shop), Michaels Stores and Prismacolor Premier Colored Pencils have some free adult coloring pages you can choose from ….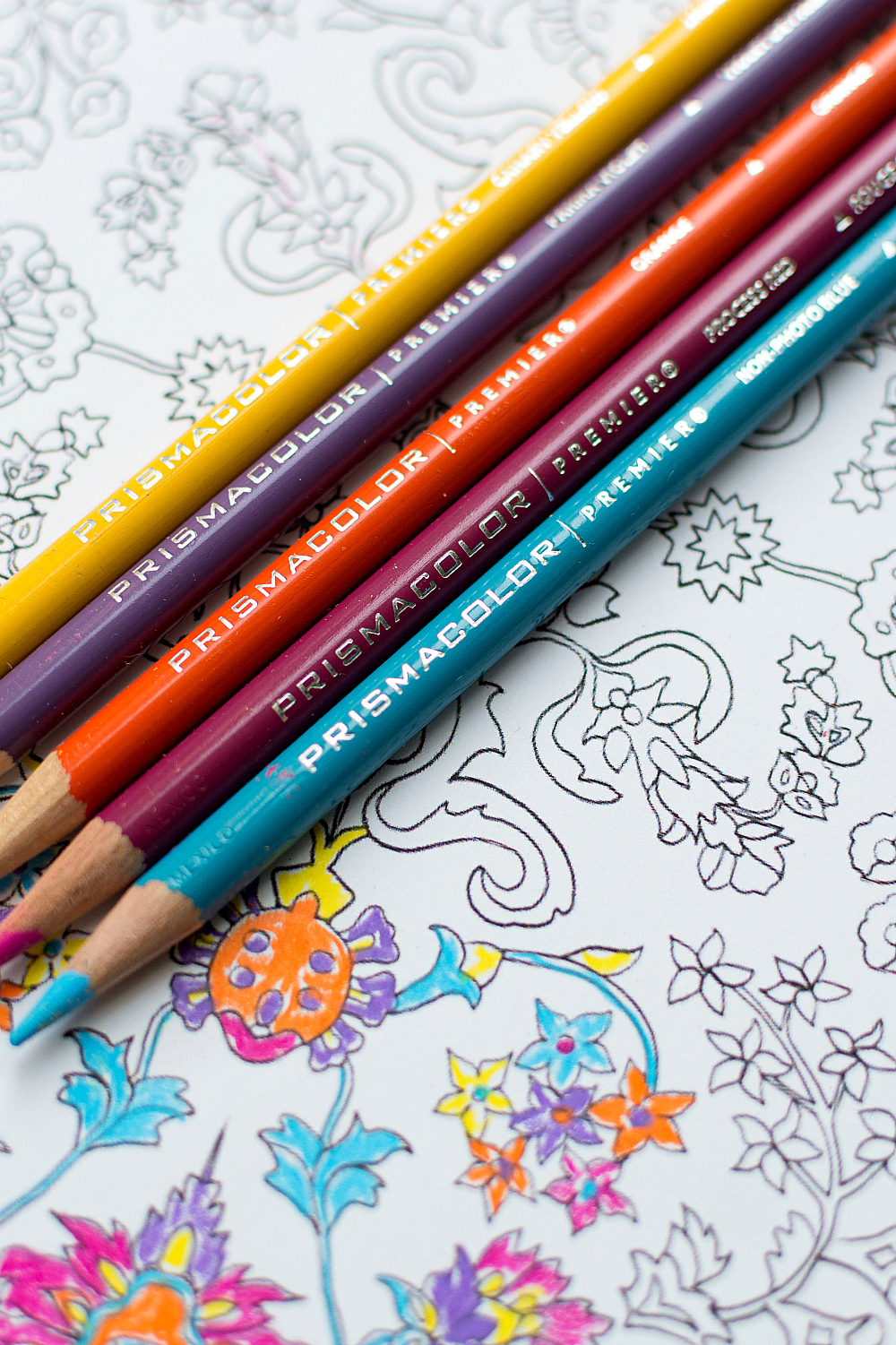 like this one …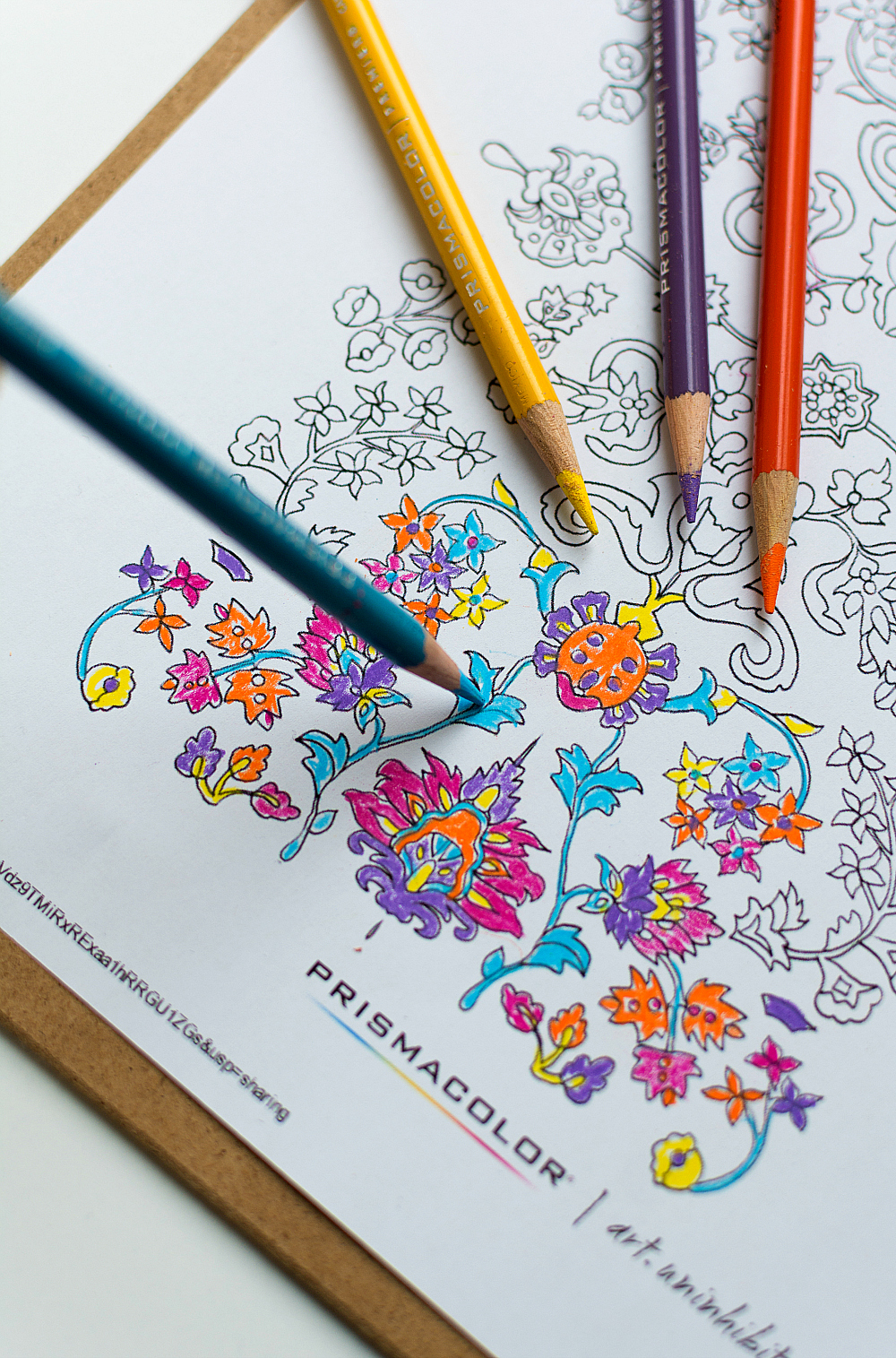 It really was fun. And relaxing. Just click here to download and print your own …
Happy adult coloring! 🙂
Pin It!

Paper Banner DIY
You Might Also Like: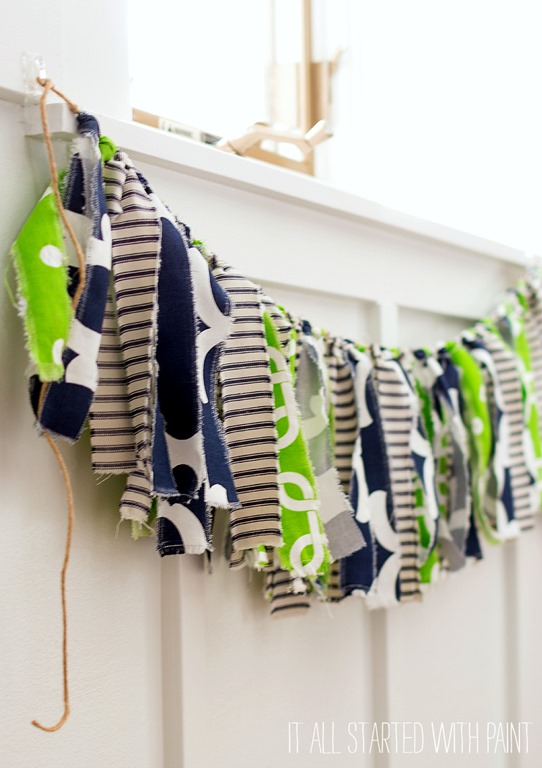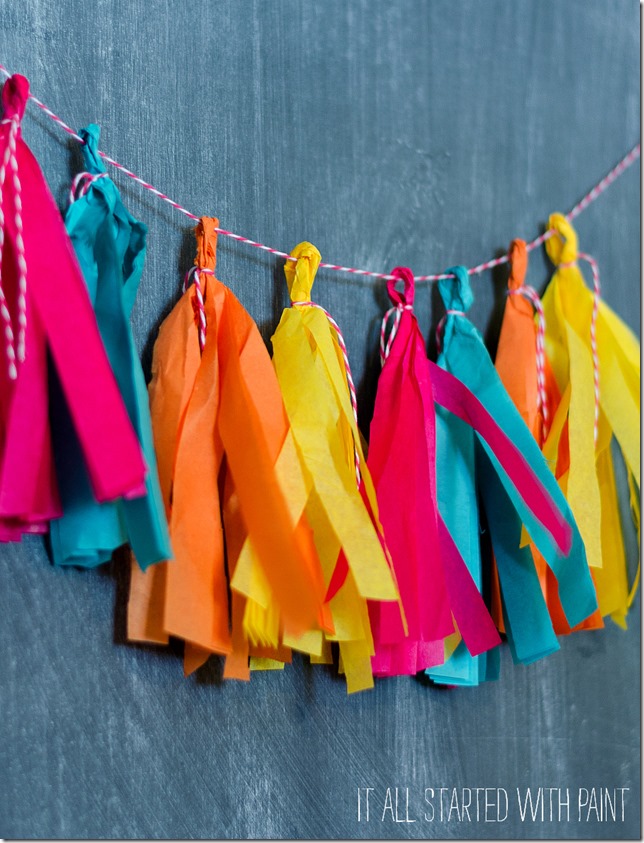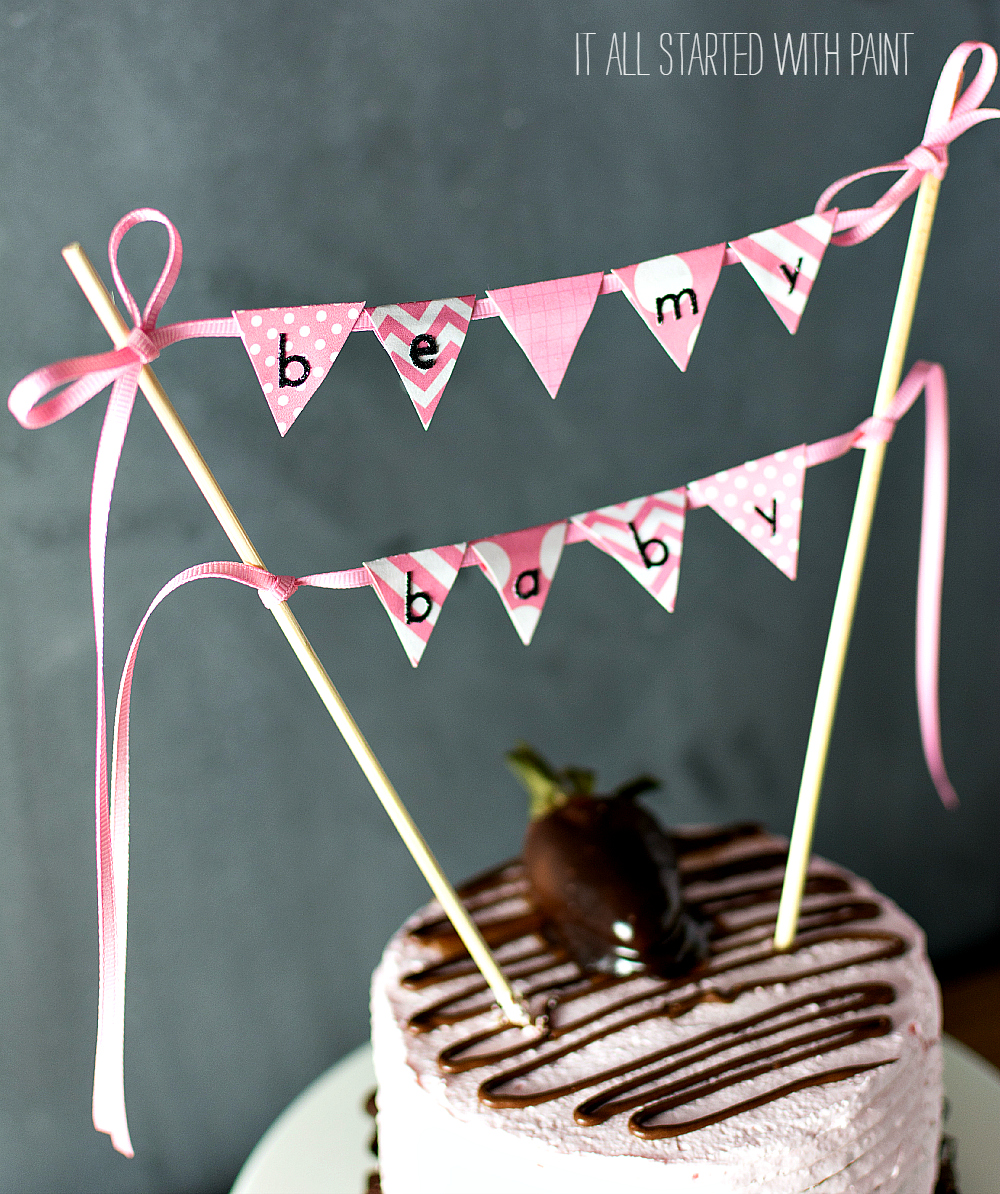 This post is sponsored by Michaels Stores and Prismacolor Premier Colored Pencils. However, any and all opinions about coloring, adult coloring pages, Michaels and Prismacolor are my own. For more see my disclosure policy here.
Sharing: