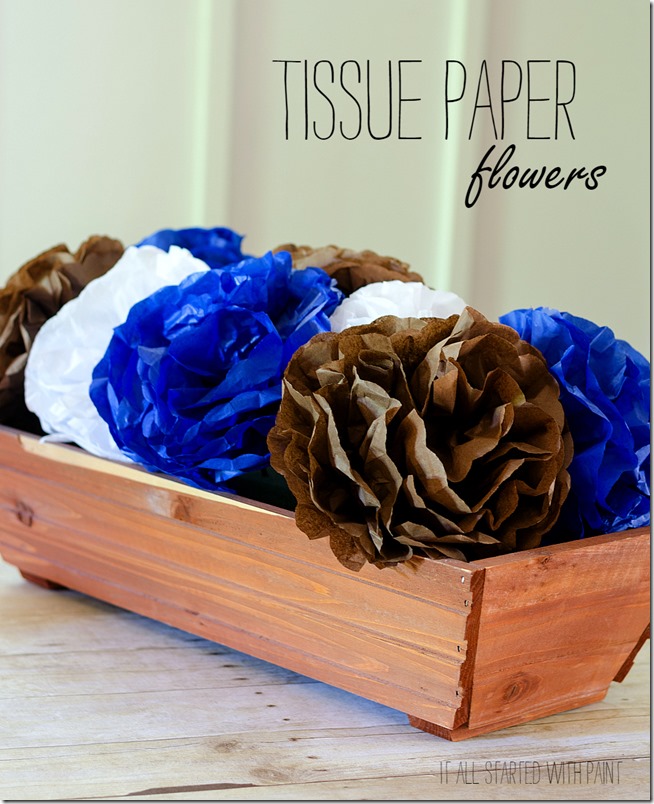 This post is 100% for me. It's 100% self-serving.
I hope you don't mind …
But when I went to change out the green tissue paper flowers in my planter box centerpiece for a more fall-inspired brown, I couldn't for the life of me remember how I made them. Seriously. How many sheets of paper did I use? No idea. What size sheets of paper did I cut? Again, no clue. I even searched the blog hoping that somewhere along the line I shared a tutorial for these. But no such luck. I only shared one for a much smaller versions of this tissue paper flower.
So in anticipation of the next season's tissue paper flower change out, I thought I'd document it here for posterity.
Here goes …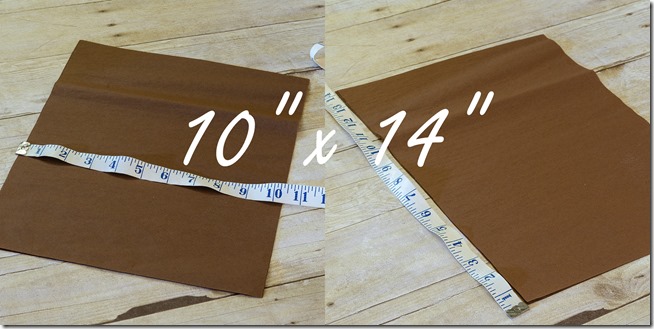 I started with 5 sheets of tissue paper cut into 10" x 14" rectangles.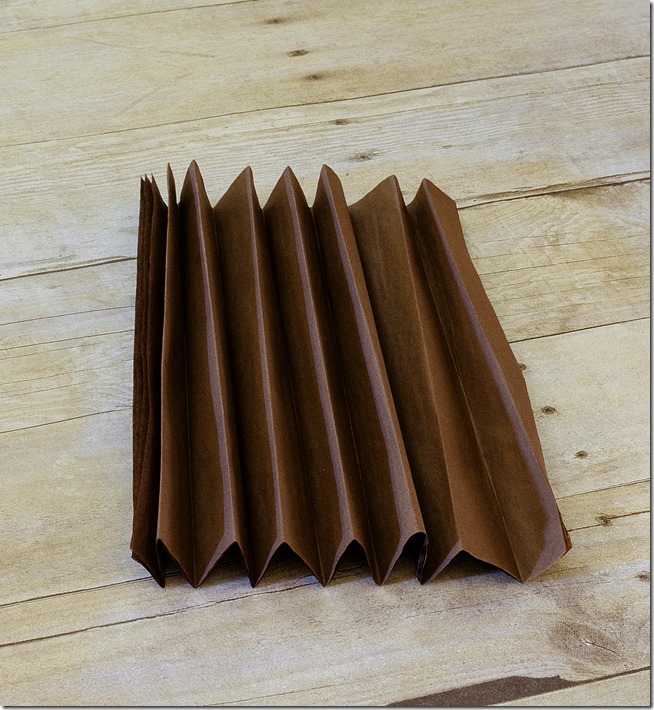 I gave them an accordion fold.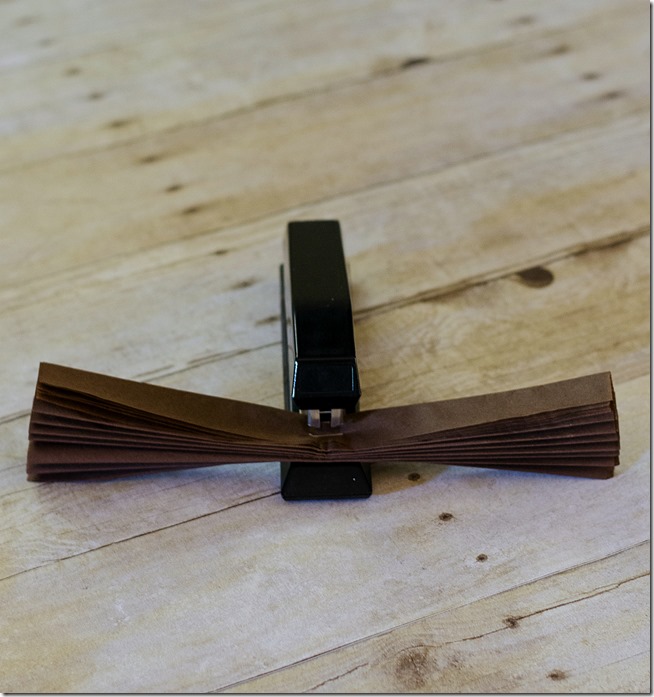 Then I stapled them in the center.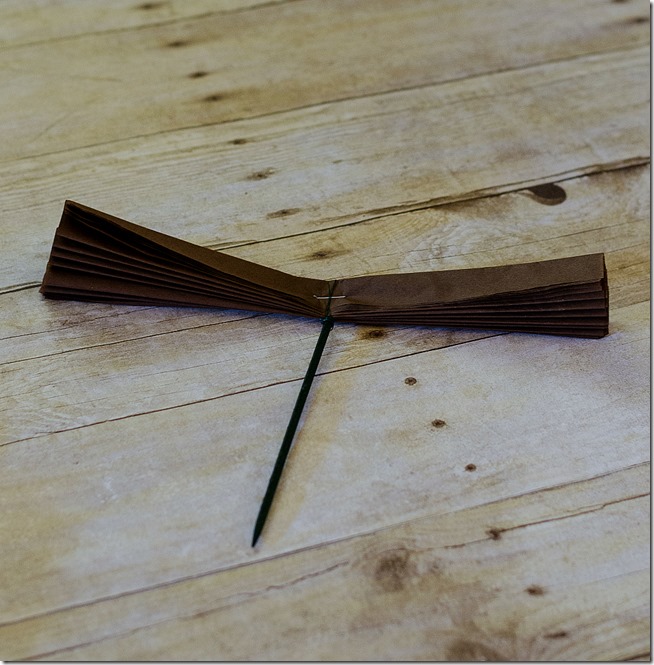 I used a wire stem that I found in the floral department of the craft store and attached it at the middle, wrapping the wire around a few times.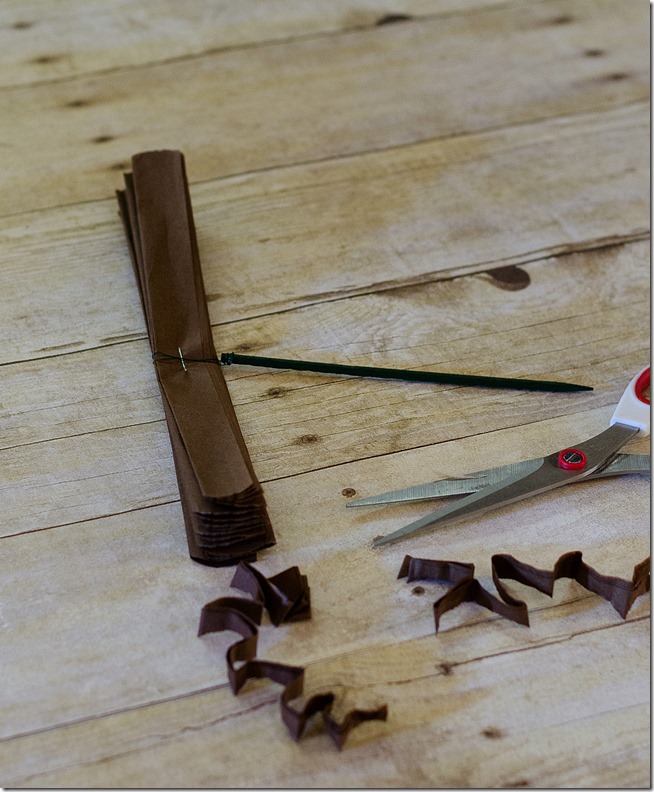 The edges got a little trim to round them out.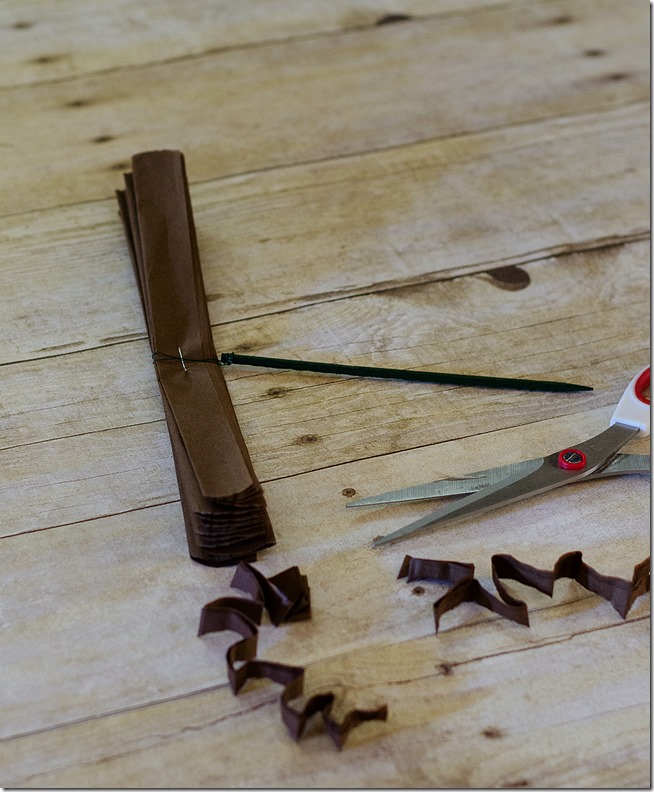 Then it was time to start peeling apart the layers. From the outside to the center.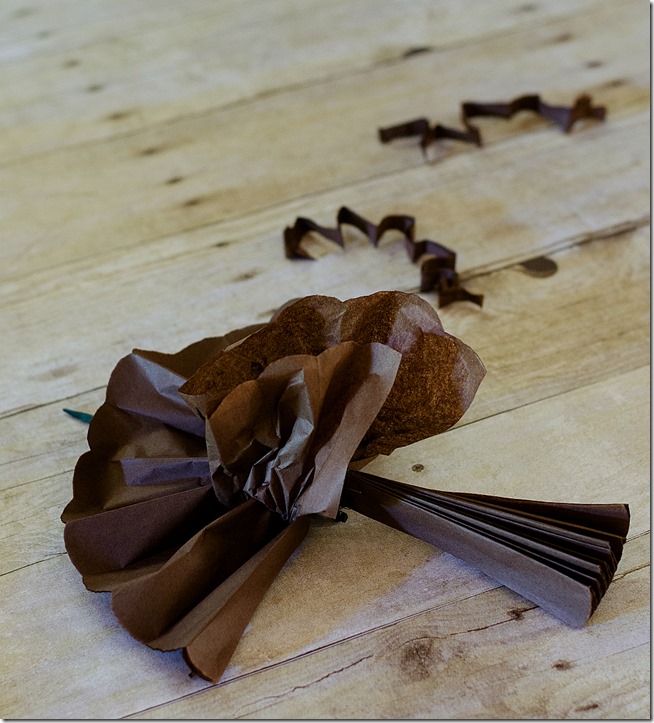 After you peel each side then just fluff it up a bit and use the stem to insert it into the arrangement.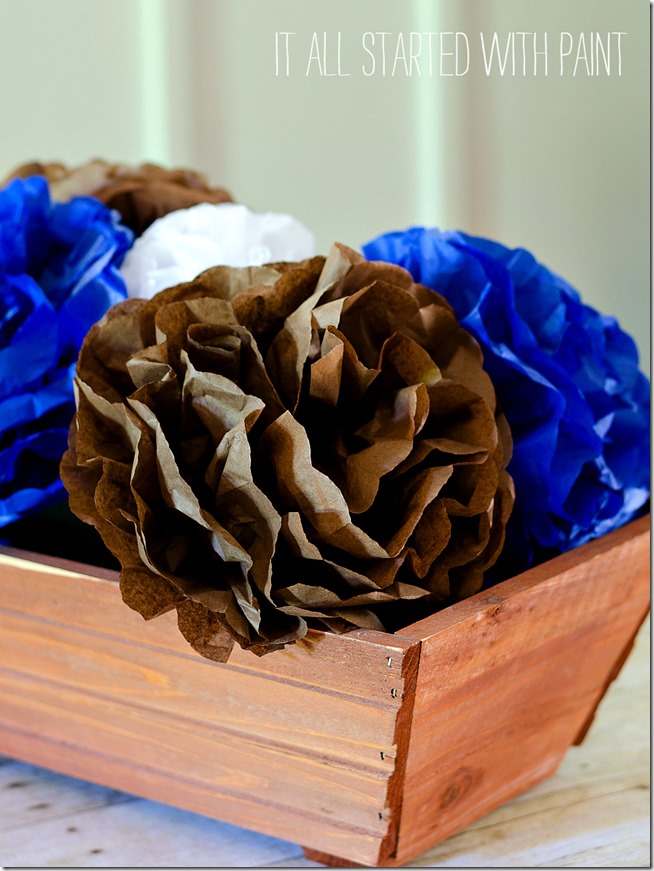 And voila!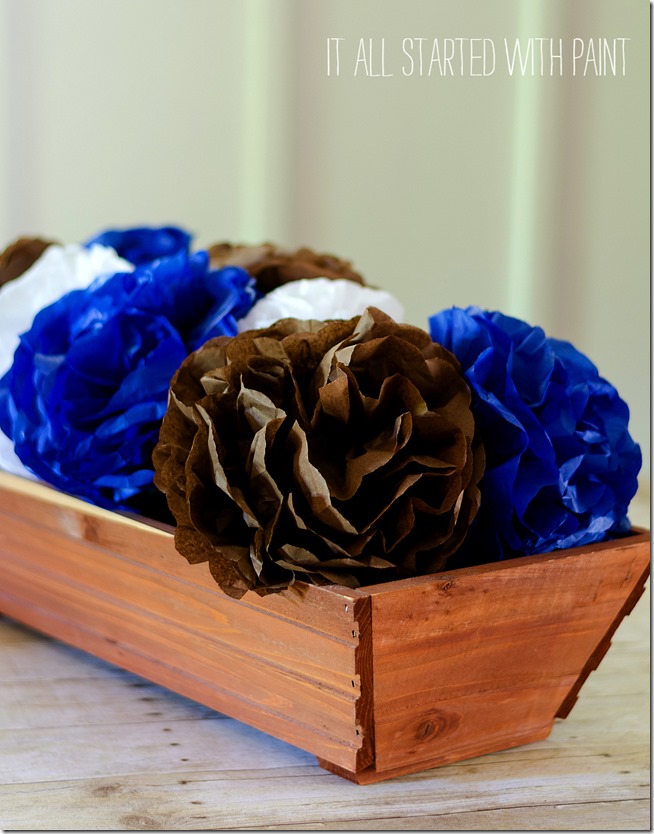 Now I can't stop thinking about how to change it up for winter …

And thank you for putting up with my blog self-indulgence today!
Sharing: