Time for yet another it all started with paint true confession.
I have fake plants.
In the house.
Fake flora and fake fauna alike.
Sitting in baskets. On tables. On radiator covers. On top of armoires and hutches.
And they're dusty.
Sigh.
I've made a promise to myself to rid the house of fake foliage.
But that promise has yet to be fulfilled.  In fact, instead of ridding the house of faux foliage, I've actually added to it …
… in the form of a paper craft.  A paper flower craft, to be more specific.
I was inspired by the paper flowers in this room.  And the paper flowers in this room.
And after a quick Google image search, found a paper flower printable here …
So I traced three different sizes of paper flowers on poster board and cut them out while watching a Married to Jonas marathon.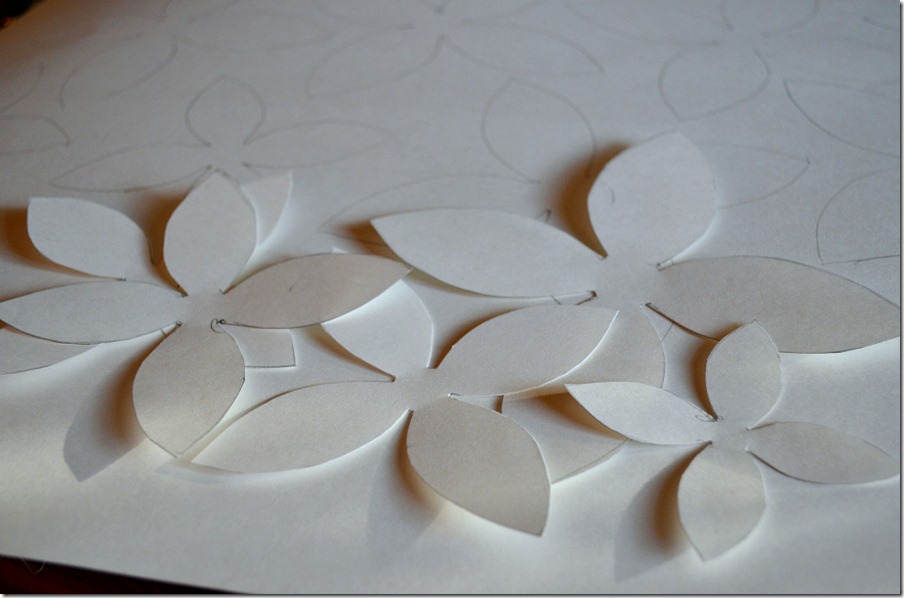 … and can I just add that Dani's family is the real New Jersey. Unlike those dopey housewives.  Or that embarrassing Jersey Shore cast …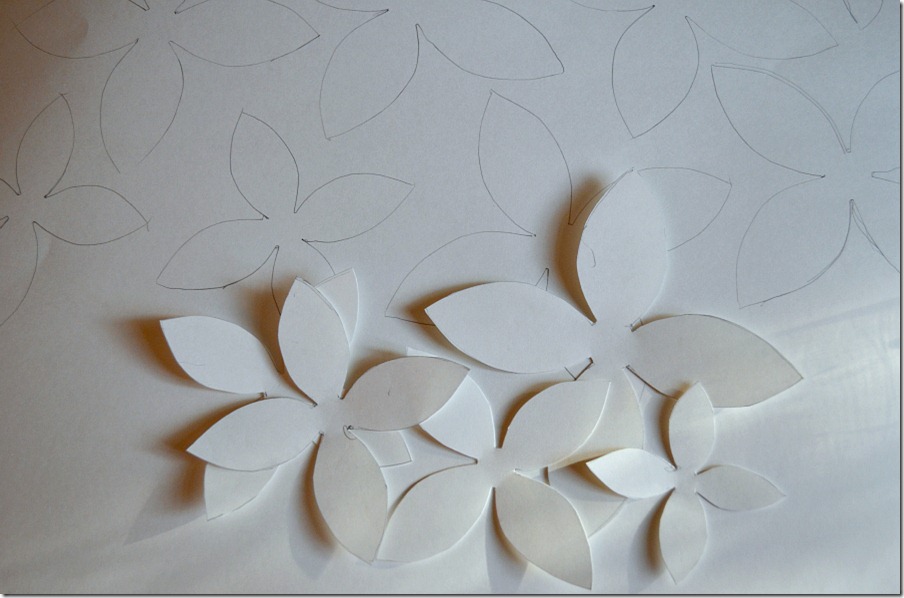 After I cut out more paper flowers than I could ever possibly use – hey, that marathon lasted for hours — I spray painted both sides.
Once dry, I curled the ends of each spray-painted-paper-flower up a bit …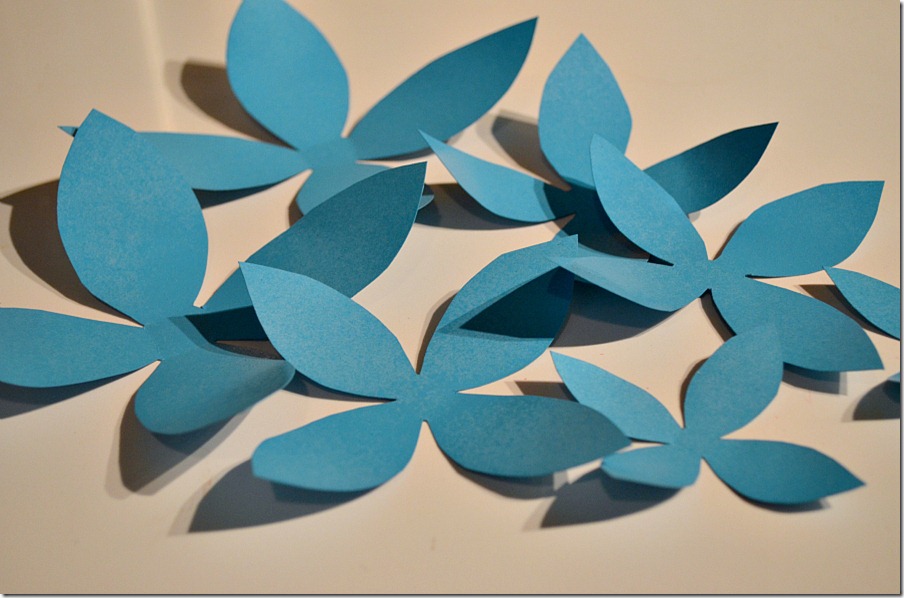 Then I took that broken promise to rid the house of fake plants to even greater heights …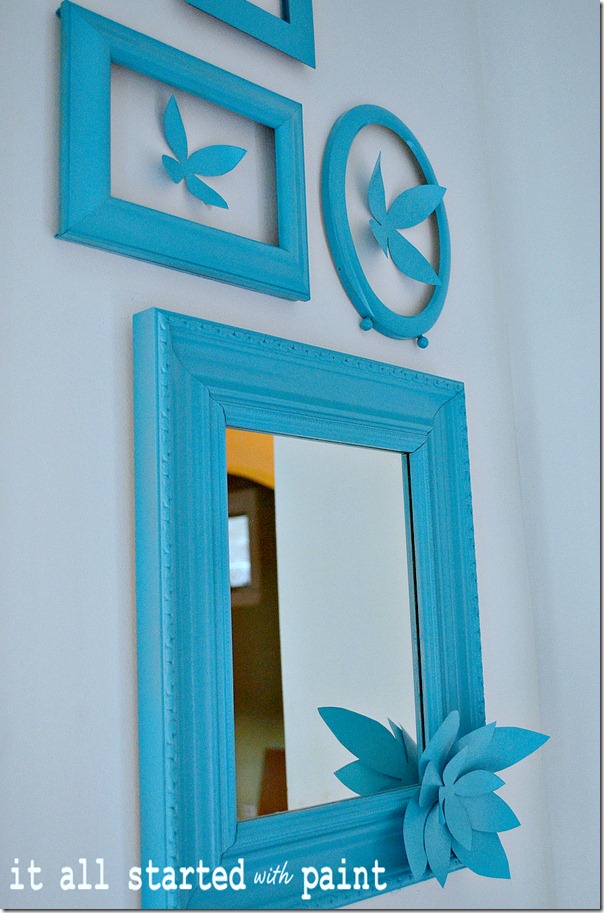 … and stuck that faux paper flower fauna right on the wall.  Right on the wall of my blue-spray-painted-empty frames … in my remodeled entry.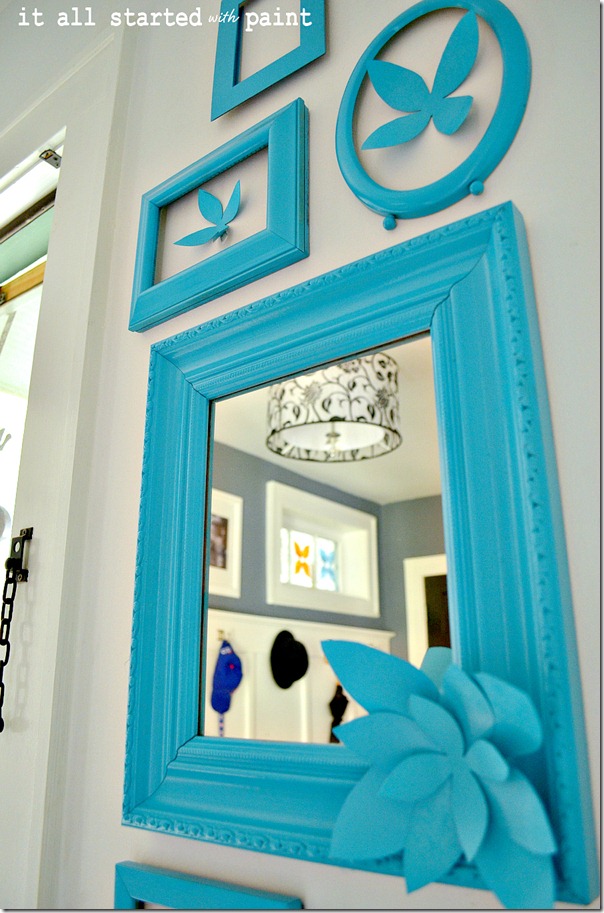 Sigh.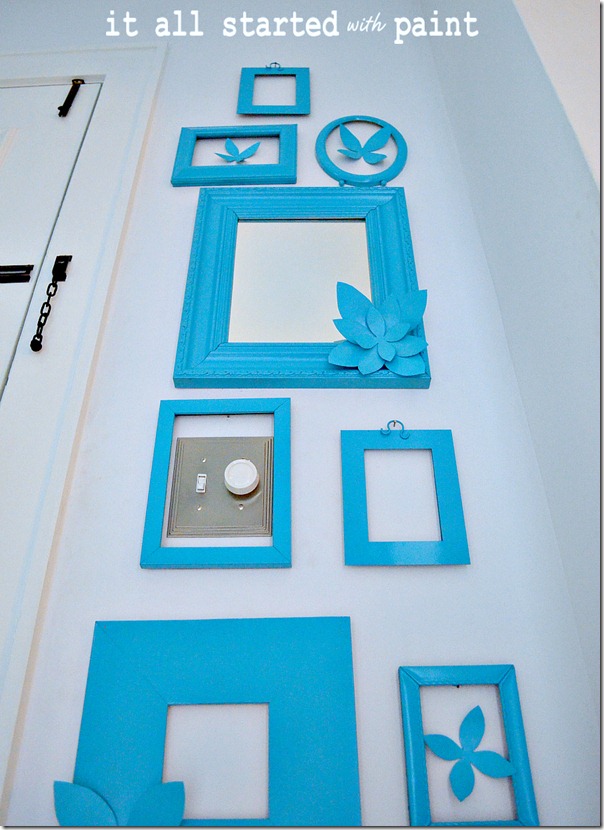 I'm shameless.

Sharing:
* Today's Creative Blog *  A Bowl Full of Lemons *  Cozy Little House *  The Shabby Creek Cottage *  Funky Junk Interiors *  Between Naps on the Porch *  Southern Lovely *  House of Hepworths *