I'm not one to complain about the weather. I mean, I made a conscious choice to live in Chicago, after all. A city where winter spans from Halloween to Easter. I've learned to embrace puffy coats and waterproof boots and hats …
… and wearing a hat is the hardest part to embrace. My hair and hats don't see eye-to-eye. My hair prefers a bit of height (hey, I did grow up in New Jersey); the hat feels very strongly that I should sport a flattened hair look. With a few static electricity fly-aways.
😉
But this winter? It's been a tough one. Even for the hardiest of Chicagoans. It's put our tough exterior to the test.
At the risk of coming off as a weather whiner, I'm over the cold.  I'm ready for warmth. And sunshine. Not weather forecasts that being with "brace yourself." Or being greeted on the first day of March with a fresh coat of snow.
So, can I just send a HUGE, heart felt thank you to everyone who shared ideas and projects at last week's  Super Saturday Link Party that have me thinking of Spring …
Spring Wedding Jars from Mason Jar Love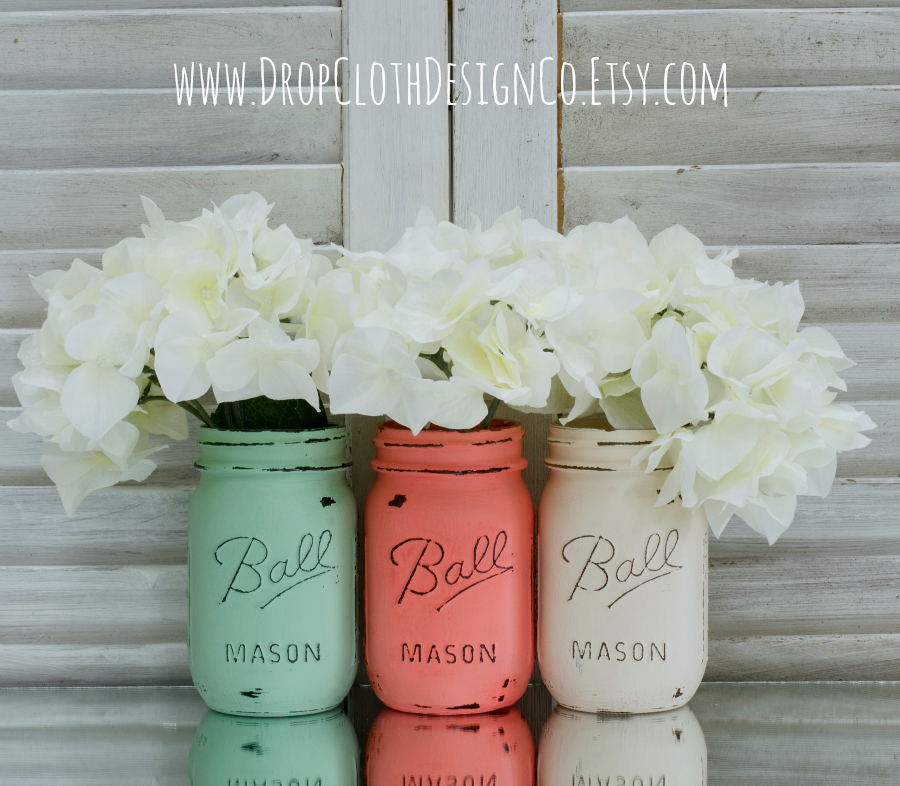 Vintage Tablecloth Display from Penny's Vintage Home
DIY Mirrored Jewelry Hangers from Homey Oh My
DIY Weathered Plank Wall from Lovely Etc.
Button Clover Art from Carrie Elle
Empty Nest Room Reveal from The Daily Nest
Union Jack Pouffe from Sew a Fine Seam
Place Mat Pillows from Be Betsy
Thanks again to all of you who've been sharing your projects!
And be sure to link up to this week's Super Saturday Link Party. It starts every week at 7 PM EST on Friday night.  Just click here …