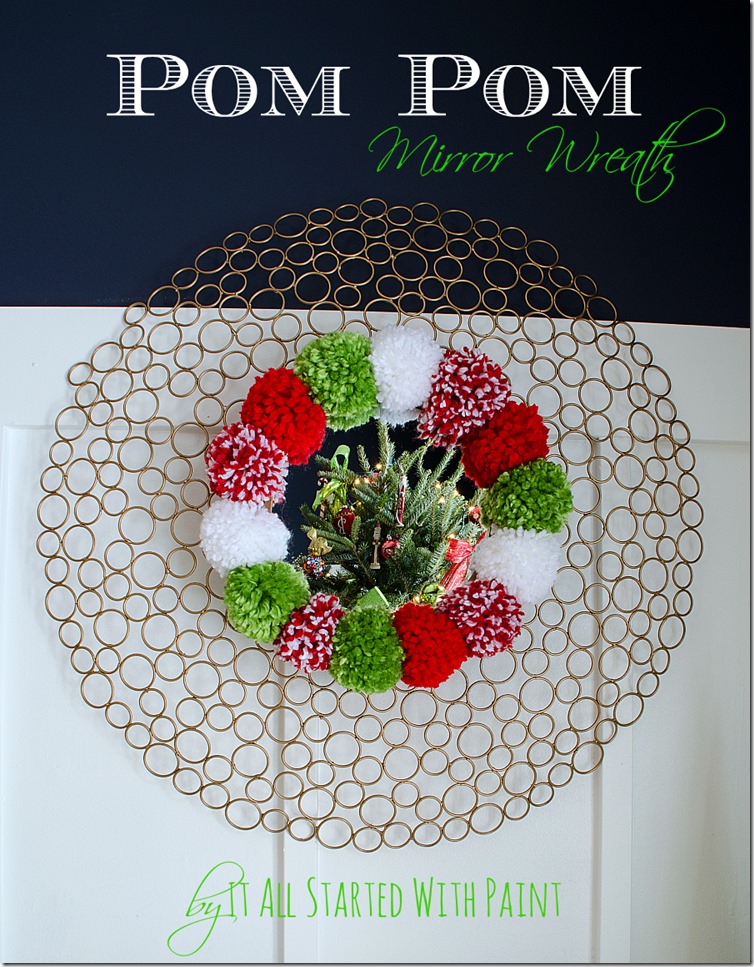 It arrived yesterday …
and now it's settling in.

Taking hold.
A vice grip on my stomach.
Spreading waves of fear throughout my body …
from the bottoms of my feet to the tips of fingertips.
Yesterday was the day when the realization that Christmas is less than two weeks away arrived.
Gulp.
And how and why and when —  when!  — did we enter into the "Better Late Than Never" stage of the holiday season …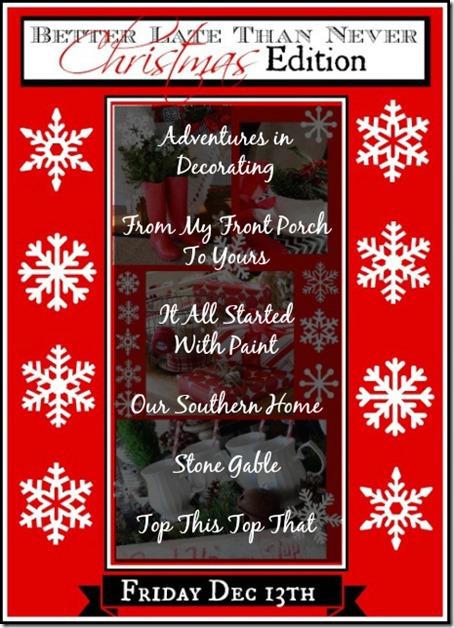 with me still putting finishing touches on our holiday decor?
And don't even get me started on present buying.
Ack!
My stomach just flipped and my head started spinning a la Linda Blair as I try to figure out the last day I can order online to guarantee delivery before Christmas without having to pay inflated rush charges ….
Is your head now spinning too?  So sorry about that my friends!

But enough of my stomach-flipping-head-spinning-vice-grip holiday panic attack.  This post is supposed to be about me sharing some "Better Late Than Never" holiday decorating and entertaining advice.  Or tips.
And you can all stop laughing now, thank you very much.

Honestly, for me, it's "better late than never" that I've actually gotten the house decorated this week.   And as you read this I'm vacuuming up loose needles from the floor and setting up the camera so I can take — and share — my holiday home next week …
better late than never.
 😉
This year I decided to mix things ups.  And I started with a color story.  And pom poms.
Funny thing, I had no idea how the pom poms would be used.  On the tree?  On a garland?  On a … on a …
on a … ?
And as I sat here in the living room night-after-night with skeins of white and red and chartreuse and red-and-white-striped yarn wrapping and cutting and trimming (using this tutorial I shared last year), I had no idea that those white and red and chartreuse and red-and-white pom poms were destined for my mirror …
a mirror in my direct sight line as I looked up for air after each pom was perfectly coiffed …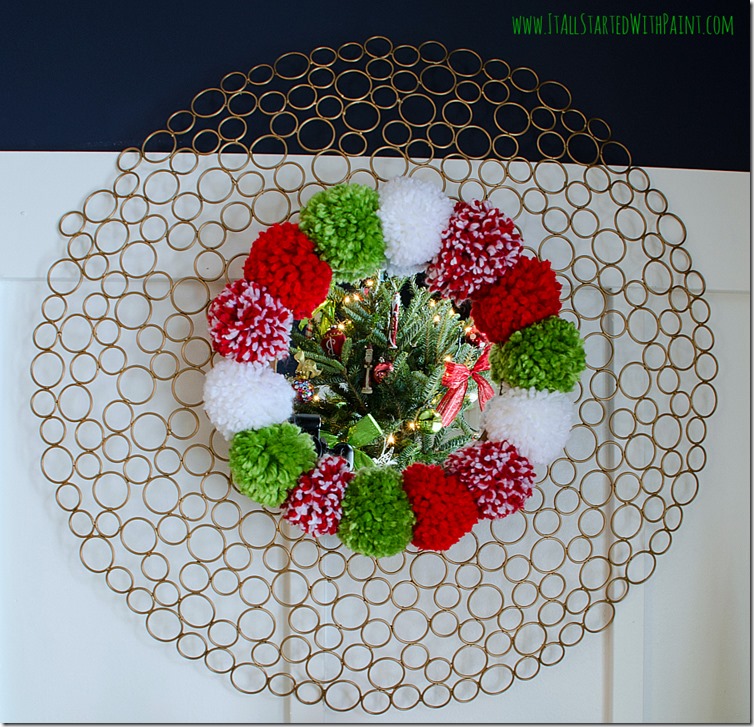 and a mirror that proudly resides over my fantel mantel.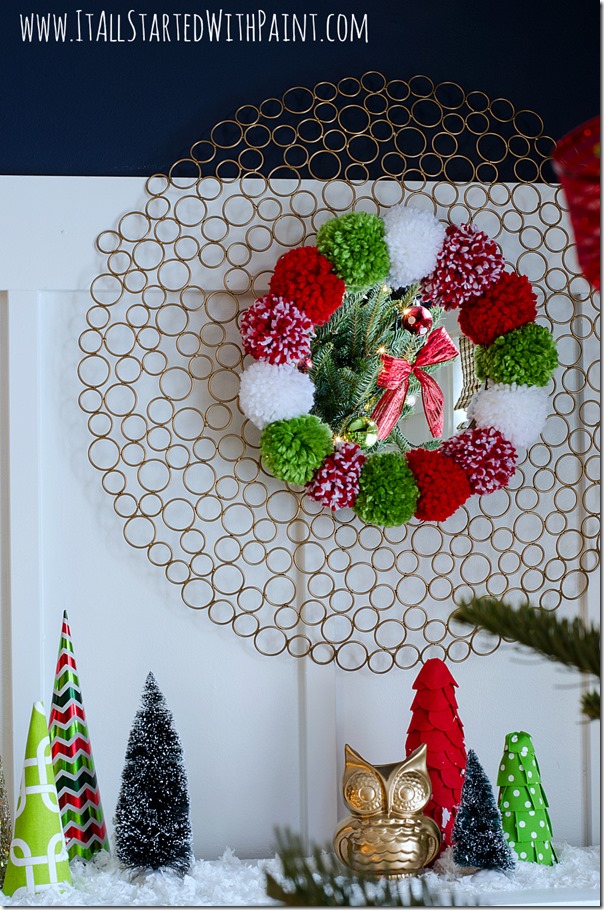 But when I finally connected those poms I was making with the mirror over my fantel mantel …
well, that's when the magic happened. 
And this magic was magically easy.  I simply tied the poms to the mirror.  Through the existing loops.  And I was done.
Better late than never …
Now, if you're looking for some true last minute holiday tips and tricks from those who actually had their homes decorated for Christmas mere minutes after the Thanksgiving leftovers were packed away in Tupperware, then be sure to visit my "Better Late Than Never" co-hosts …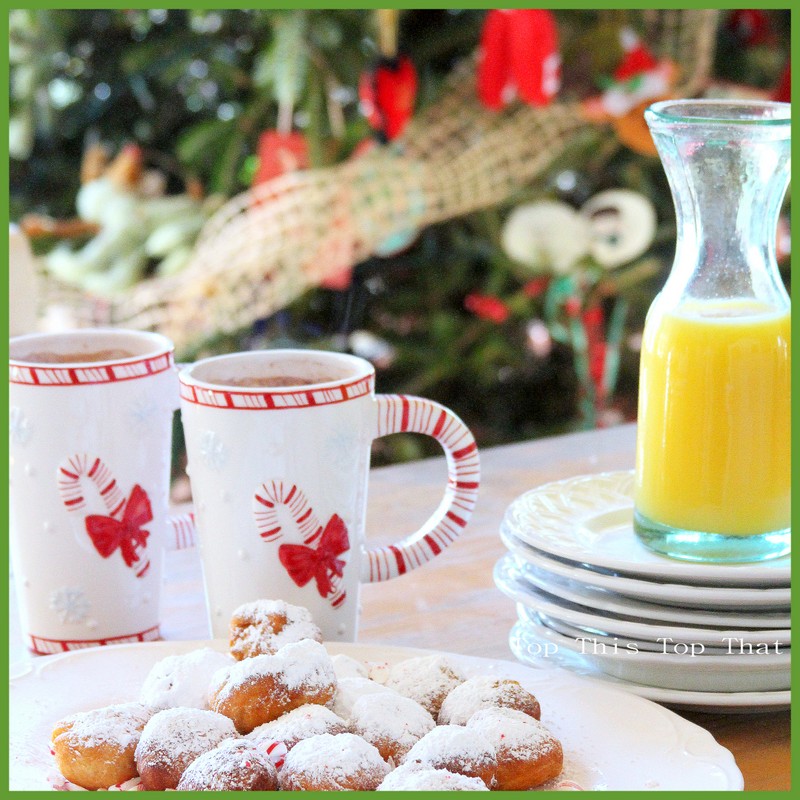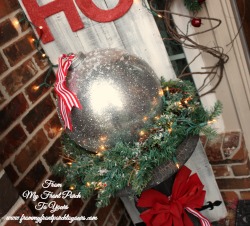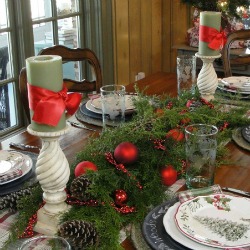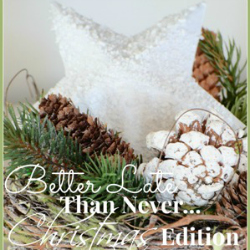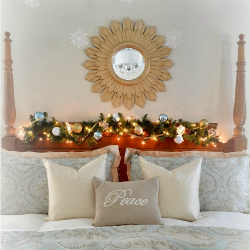 For my full holiday home tour, click here …