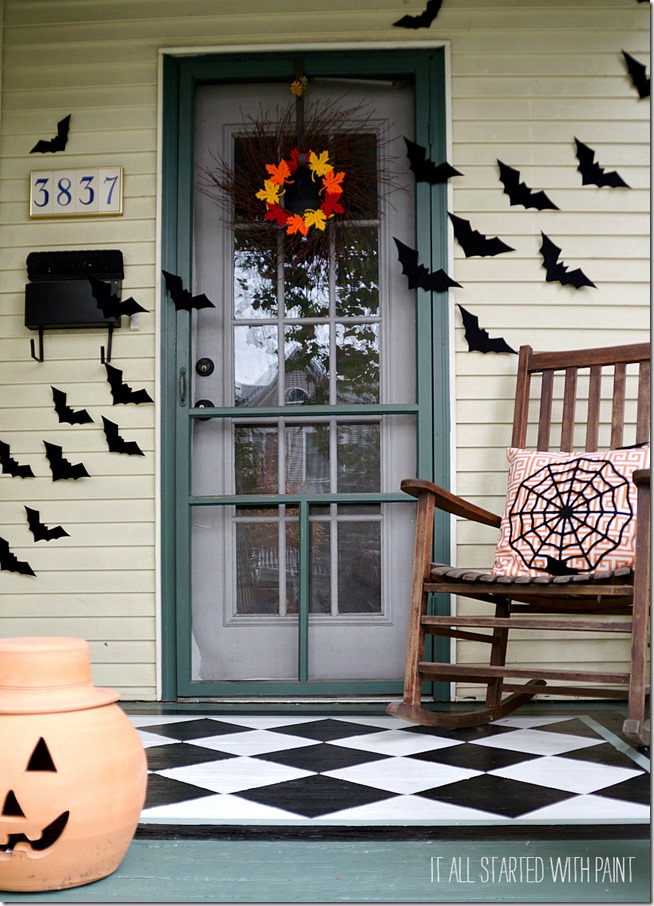 My once welcoming porch no longer greeted my guests with a "come on in and stay awhile." Instead it said, "I'm old" (which it is). And "I'm tired." Oh, "and be careful on the fourth step from the bottom. It's a doozy."
It was just plain scary. And not in that intentional decorated for Halloween scary way.
And then there was my once-fabulous painted on porch rug. It was worn. And chippy. And downright unwelcoming.
So this past weekend I gave the porch a spruce. A quick one, because I heard rumors snow was in the forecast.
Really? Snow?
I focused on the steps and the landing. Starting with my husband hammering a few nails into that doozy of a fourth step from the bottom. And then I headed off to my local Ace Hardware store where the super talented Matt mixed up a perfect color match of that green color. And as he was concocting and mixing, we swopped tips on how best to paint that pesky, tired old front porch of mine …
… and I shared my plans for a new painted on porch rug for the landing.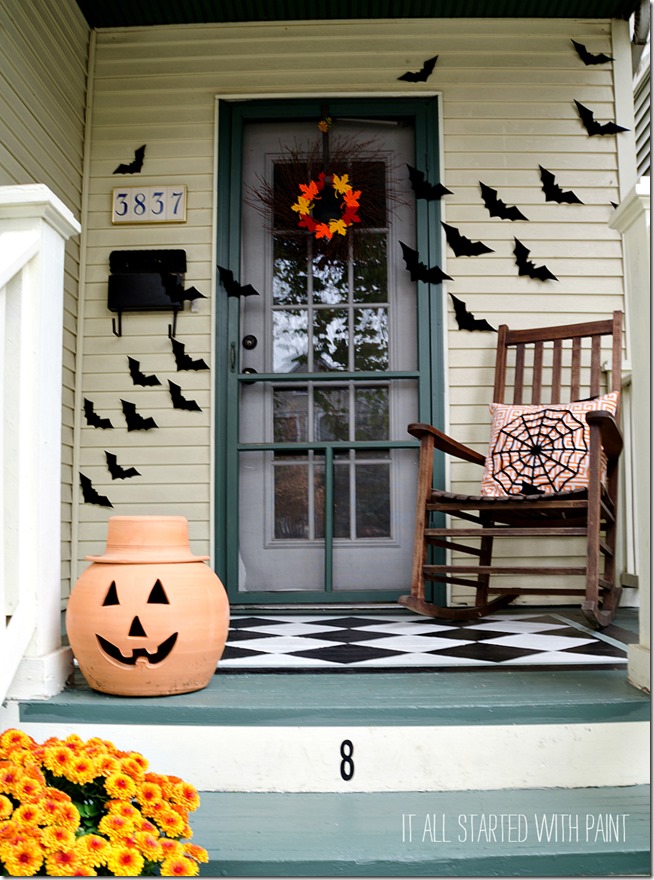 I decided to go a bit bolder this time around. I thought it would be a more fitting introduction to the bold color choices my guests will discover once they come inside …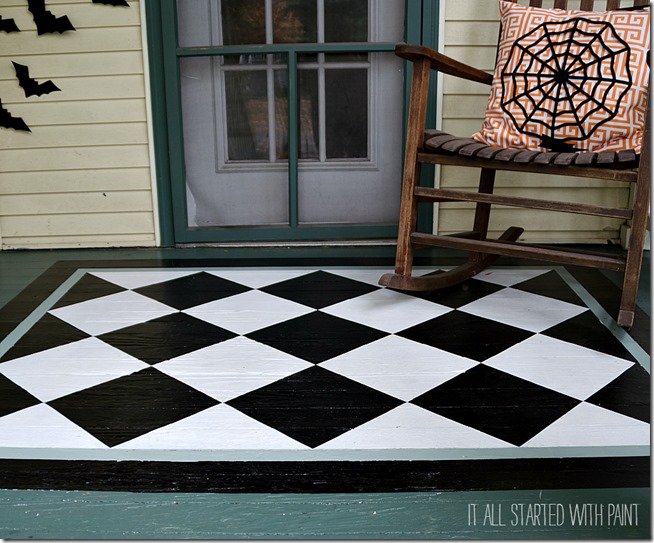 And I figured out genius way to paint that rug on the landing that involved a minimal amount of brain-freezing math. But I'll share that tutorial with you next week. Today let's focus on giving one of you a $100 gift card from Ace Hardware. You know, to give your entry a quick spruce for the holidays …
Good luck!
Linda
This post was written as part of my partnership with Ace Hardware as a member of the Ace Blogger Panel. However, any and all opinions are my own.