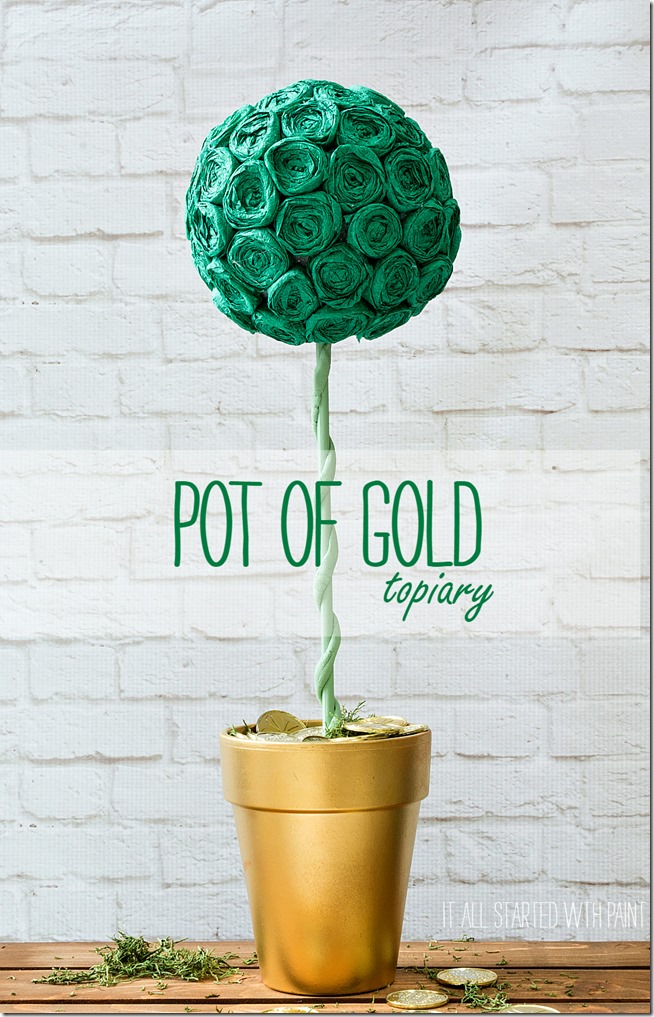 Today may be St. Patrick's Day, but in Chicago the celebrating started on Saturday morning …
the dyeing of the Chicago River green …
the parade …
and the bar hops.
The revelers get an early start on Saturday morning too. Like 10 and 11 AM early.
Now I've never partaken in the St. Patrick's Day debauchery in Chicago. After all, I first arrived in this great city at 30 years of age as an engaged woman. I was a lady. I left my debauchering days behind in New Jersey.
Okay, with maybe a few exceptions here and there.
But nothing involving arrests. Or passing out in alleys. Or throwing up in the middle of Clark Street. Or in cabs …
One of my new favorite St. Patrick Day pastime's is to read the Crime in Wrigleyville + Boystown report. Because many Chicagoans keep it really classy on St. Patrick's Day weekend.
Here are a few highlighted excerpts. Okay, more like lowlights …
11:03AM — Britney calls police because the bouncer at Red Ivy, 3525 Clark, thinks her ID is fake and he won't give it back. Police run the ID, confirm that it's legit, and Britney gets it back. Yay, Britney!
I would never think to call the police to verify my ID. So happy to see our taxes working hard for the people!
11:12AM — Sergeant reports "every bar seems to be packed."
That's AM on Saturday folks. Not PM.
12:08PM — CONGRATULATIONS! We have our first arrest of the day! A man is taken into custody outside of Slugger's bar for allegedly battering a police officer. Way to go, champ!
Hey, go big or go home, right?
1:47PM — RING THE BELL! We have our first knock-out of the day. An ambulance is summoned for "a guy so drunk he can't stand up" at 3525 Clark.
Making his momma so proud!
2:38PM — Down in Lincoln Park, a citizen reports "people jumping from a rooftop" in the 2600 block of Wilton.
That's sounds like a good idea after a case of green beer!
3:13PM — Order issued: Keep all cars moving on Clark Street or else the revelers will take over the traffic lanes.
I was seriously contemplating going to Michaels on Saturday. Which is on Clark Street. So glad I came to my senses. Okay, in reality I was being lazy …
3:21PM — Cabbie says a woman vomited in his car and now she's trying to get away without paying. Sheridan and Oakdale.
You may want to steer clear of cabs in Chicago during the week following St. Pat's.
3:43PM — Man hit by a car. Clark and Newport. Victim transported to Illinois Masonic. (At least they kept the traffic moving!)
That could have been me. The motorist. Not the pedestrian. Good thing I was too lazy to go to Michaels!
4:07PM — "An intoxicated woman banging her head on the concrete" 3300 Clark.
Ouch. And ouch. And ouch. And ouch …
4:39PM — A tall white male with red hair and one shoe is running westbound on Grace. He's been badly beaten. Officers find the man on Ashland and learn that he had been jumped and beaten by four men at Addison and Clark minutes earlier. He describes the offenders as four black men. One wore a black North Face jacket and another wore a red True Religion shirt. He declines police and fire services. The cops give him a ride home any way.
Uh oh. Wrigleyville + Boystown crime just hit a little too close to home. This is less than two blocks from my home …
7:59PM — Police response times are getting very long. To save resources, 911 operators just called back a battery victim and asked her to walk to the station to file a report. She agreed.
Um, what? I'm so glad we didn't have an emergency over the weekend!
8:20PM — Man lying unconscious on the sidewalk at 3828 Wilton. Passers-by are taking selfies with him.
Clearly he was just asking for it, wasn't he?
8:38PM — Joseph got separated from his female friend at the bars. He just called her and she's with someone else. He's worried and wants the police.
Hey Joseph, there's a lonely woman banging her head on the concrete at 3300 Clark. I'm thinking she just got dumped. Or got separated from her male friend at the bars. You two may be a match made in green beer heaven …
9:46PM — Man throwing money at passers-by. 947 Cornelia.
A leprechaun!
And what may just be my favorite …
10:45PM — A 28-year-old man "throwing up violently" inside Roadhouse 66. Friends "think something is in his drink." Officers speculate that the substance may be "alcohol."
Also, throughout the day there were multiple group and mob fights. Mostly at McDonald's. And also Taco Bell. Apparently hungry drunks are very mean. Or maybe they were angry because they didn't get a toy with their Happy Meal?
Now back to the family-friendly part of this post. The St. Patrick's Day topiary. That I made from the 50+ crepe paper rosettes I spent making for my failed project. Luckily, I found a good use for them …
you could even say it was the luck of the Irish!
How To Make St. Patrick's Day Topiary
For the rosettes (which measure 1" to 1-1/4" in diameter, I started with a 30-31" length of green crepe paper. I then scrunched it up and folded in half and then half again …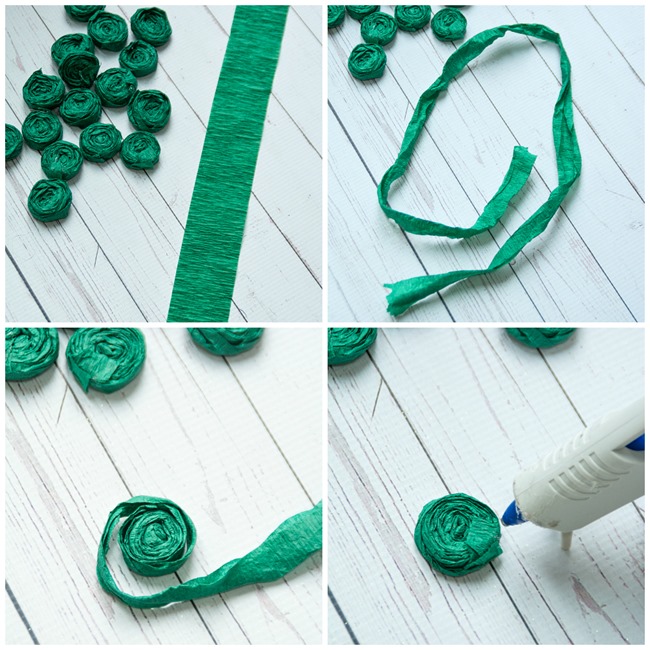 Then it was time to roll. I rolled these rosettes pretty tightly and gave the folded crepe paper a twist every few revolutions. The hot glue gun only came into play to secure the ends.
For the topiary, I started with a terra cotta pot I spray painted gold, a dowel cut to my desired size, a planter form (found at the dollar store), and a 16" round (8" diameter) Styrofoam ball …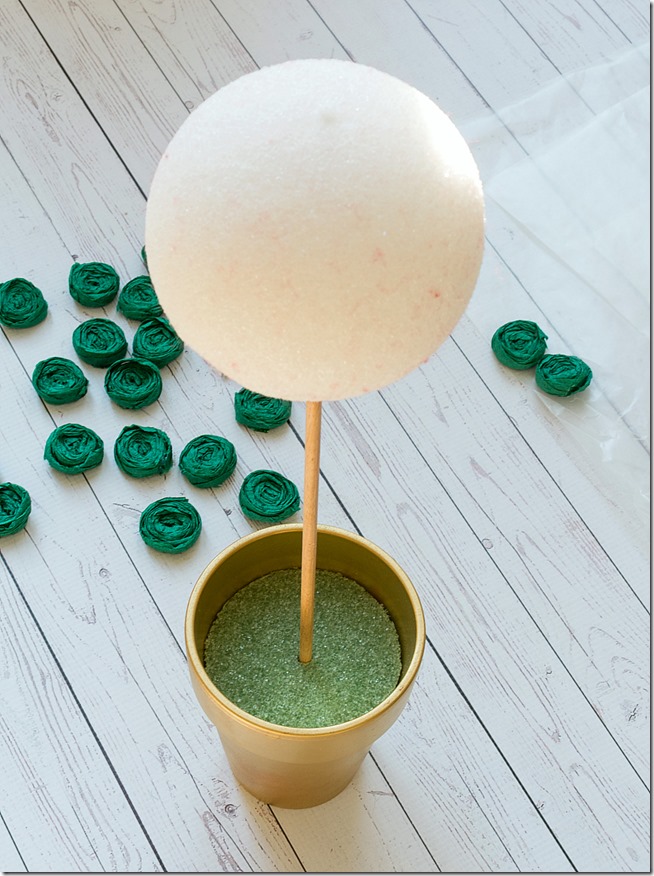 I inserted the dowel into the planter form and the Styrofoam ball onto the other end.
This next idea of using modeling clay and paint to give the dowel dimension is from AKA Design. But, honestly, she did a much better job than I. In hindsight, I should have made them looser. And used two strands …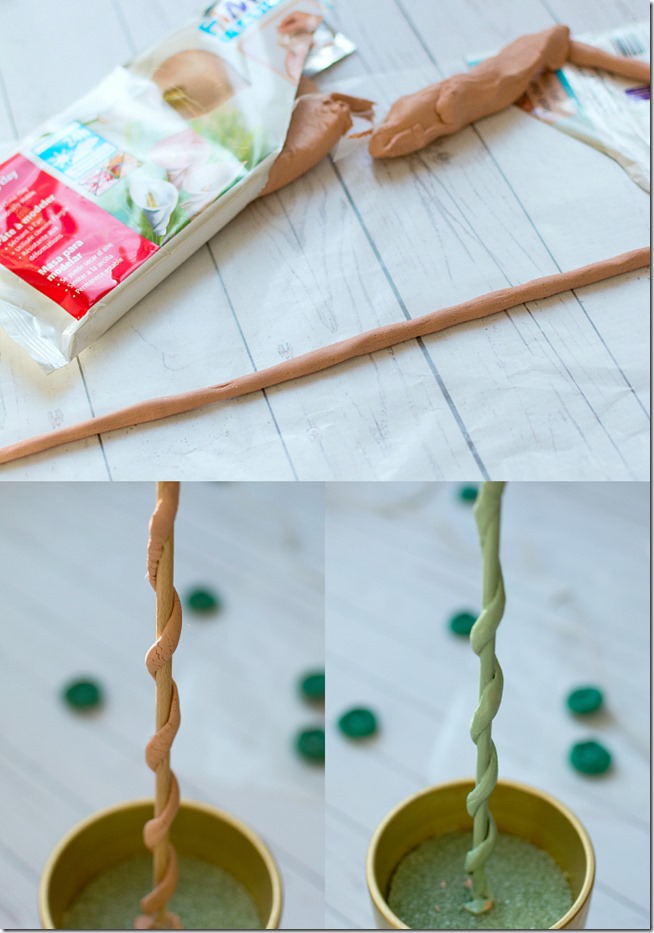 instead of my sad little smushy one.
Ah well, I was working off memory. Serves me right for not revisiting the tutorial! Don't make the mistake as I. To find out how to do it right, just click here.
The final step included hot gluing the rosette to the Styrofoam ball. I started at the top and then just worked my way around and around and around …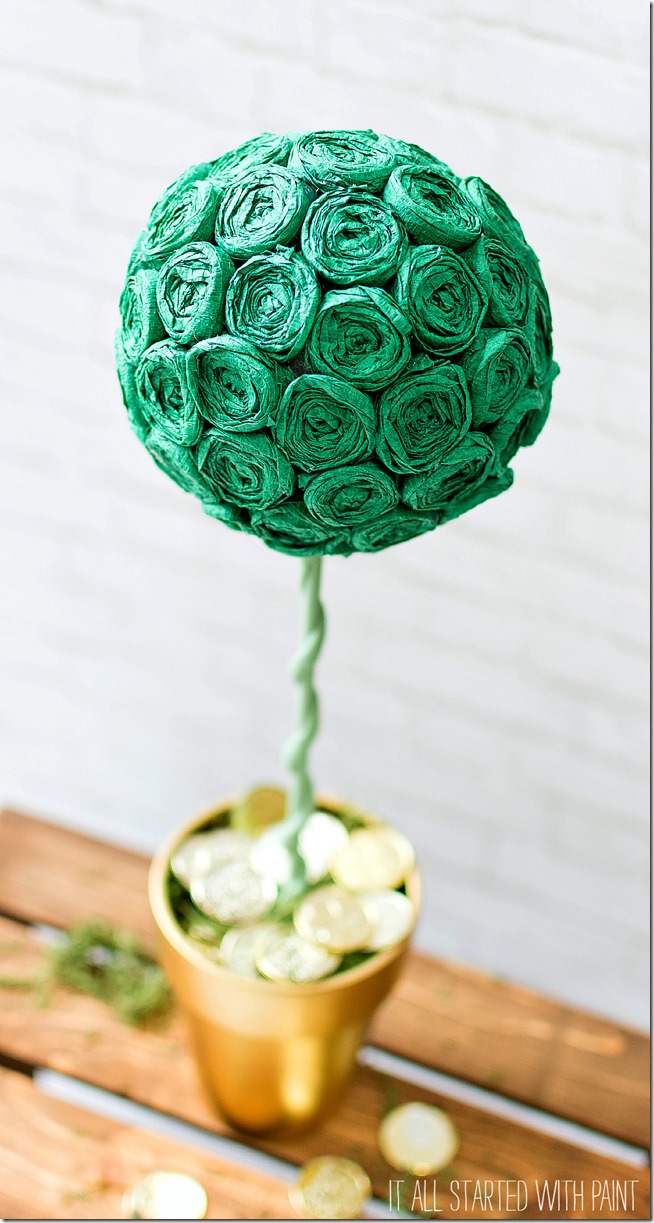 And then added some dollar store coins to the pot …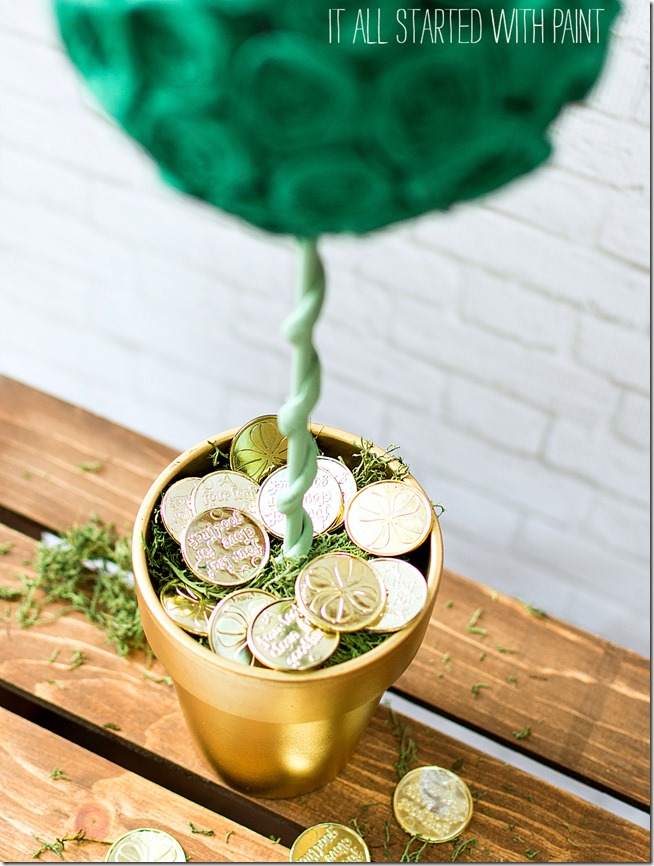 Voila!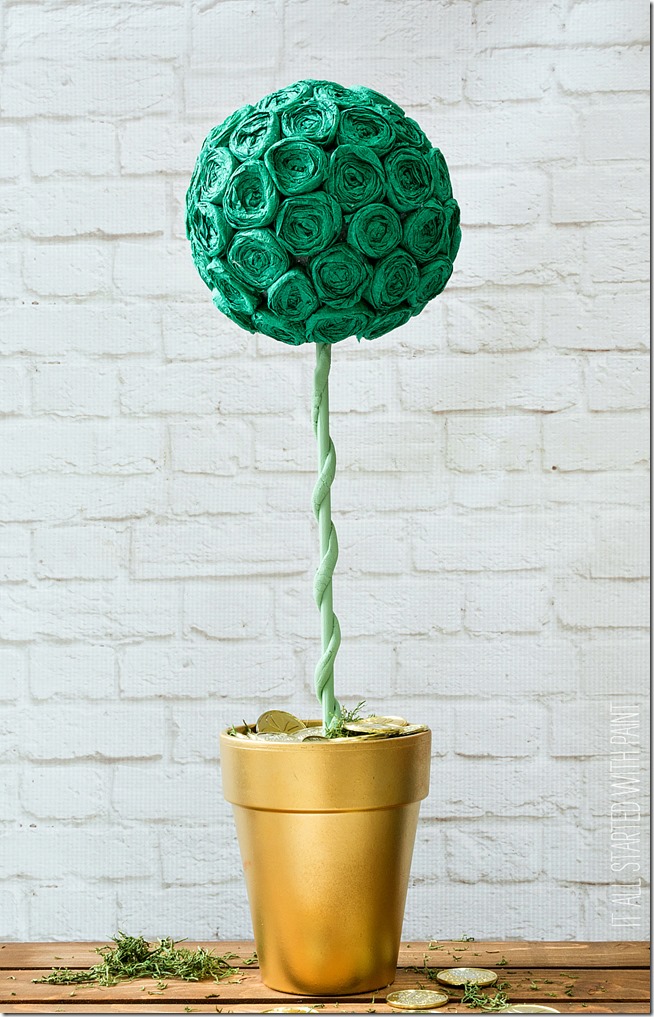 Some good, clean St. Patrick's Day fun. No calls to the Police needed …
unless you want to tell them to visit my home so they can see how fabulous this turned out!
Linda

You Might Also Like: