Red & White Christmas – Dining Room Christmas Decorating Ideas.
This is a sponsored post written by me on behalf of At Home for IZEA. All opinions are 100% mine.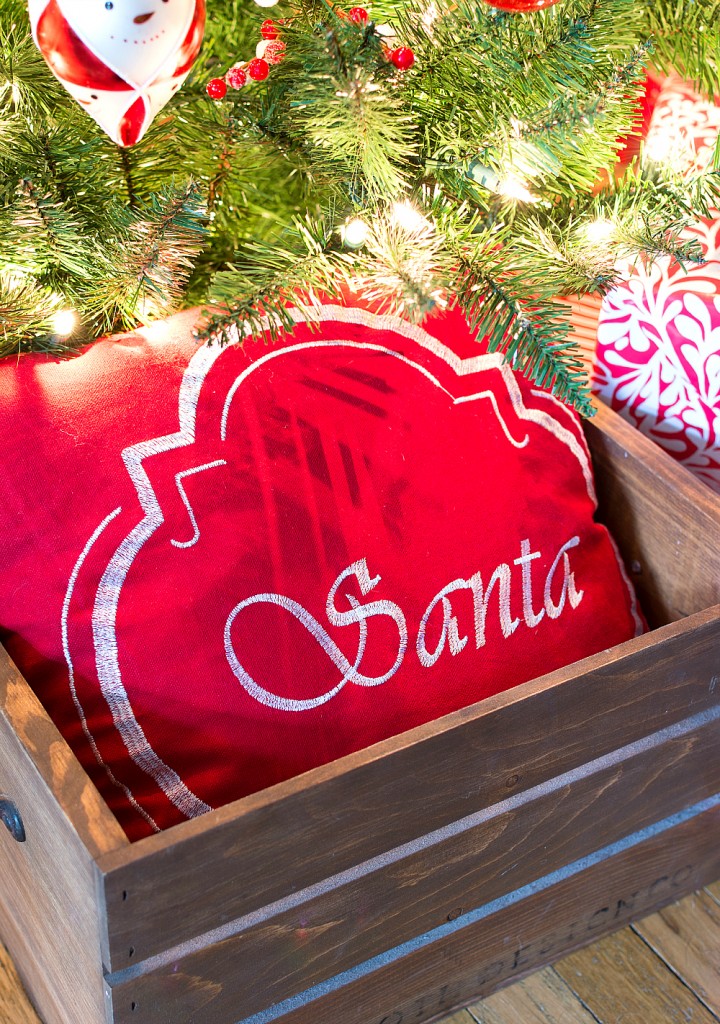 One room down. Four to go …
or five, if I decide to decorate the master bedroom for Christmas.
But I'm on the fence. Mostly because the time I spend in the master is with both eyes closed. Or both eyes close to blind after I remove my contact lenses.
But it feels great to have the dining room done. All decked-the-halls and fa-la-la'd in red and white At Home Christmas Decor.
And all before the Thanksgiving turkey has even thawed out!
A first for me in the history of ever.
Where to start? Where to start with my red & white Christmas in the dining room decor?
Perhaps with the pillows. Because I actually bought them from the At Home superstore.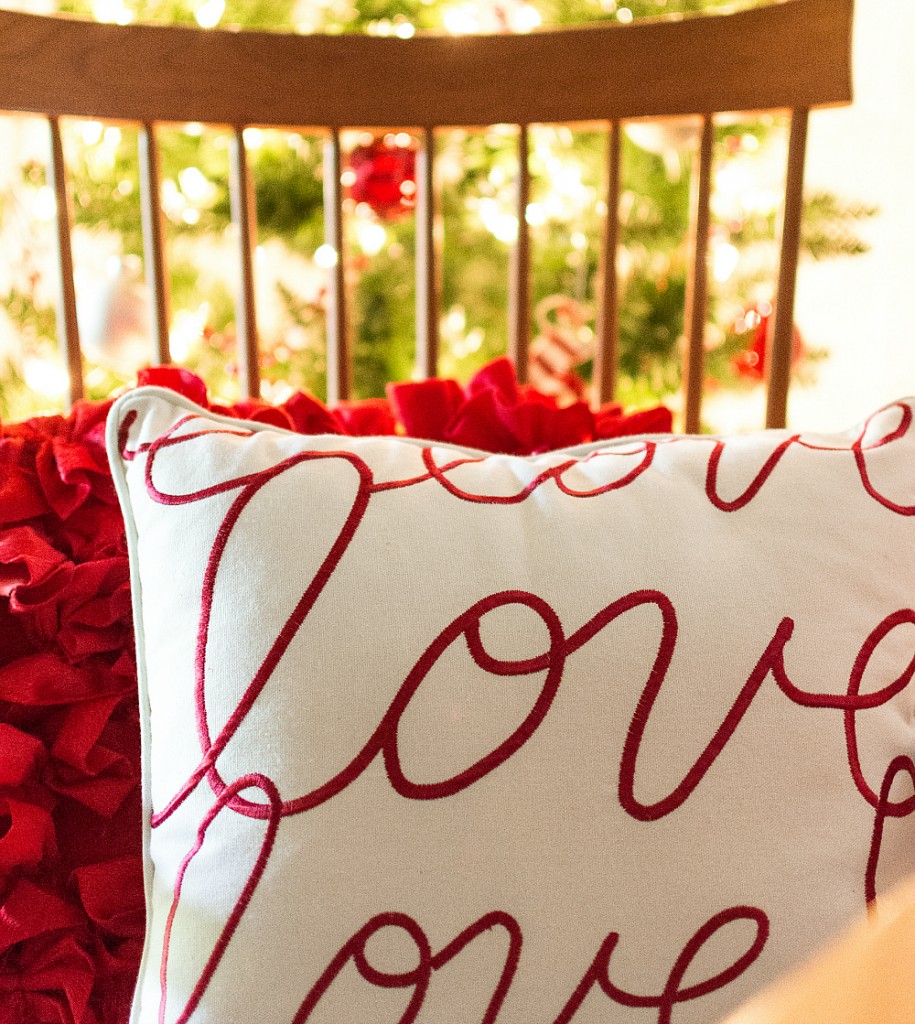 I know, right? This staunch pillow-maker broke down and bought pillows?
But I couldn't resist. The pillow display was front and center when I walked through the doors. All fun and festive and fluffy. But it was the At Home everyday low prices that sold me. There was no way possible I could ever make these for less. The pillow forms alone would have cost more …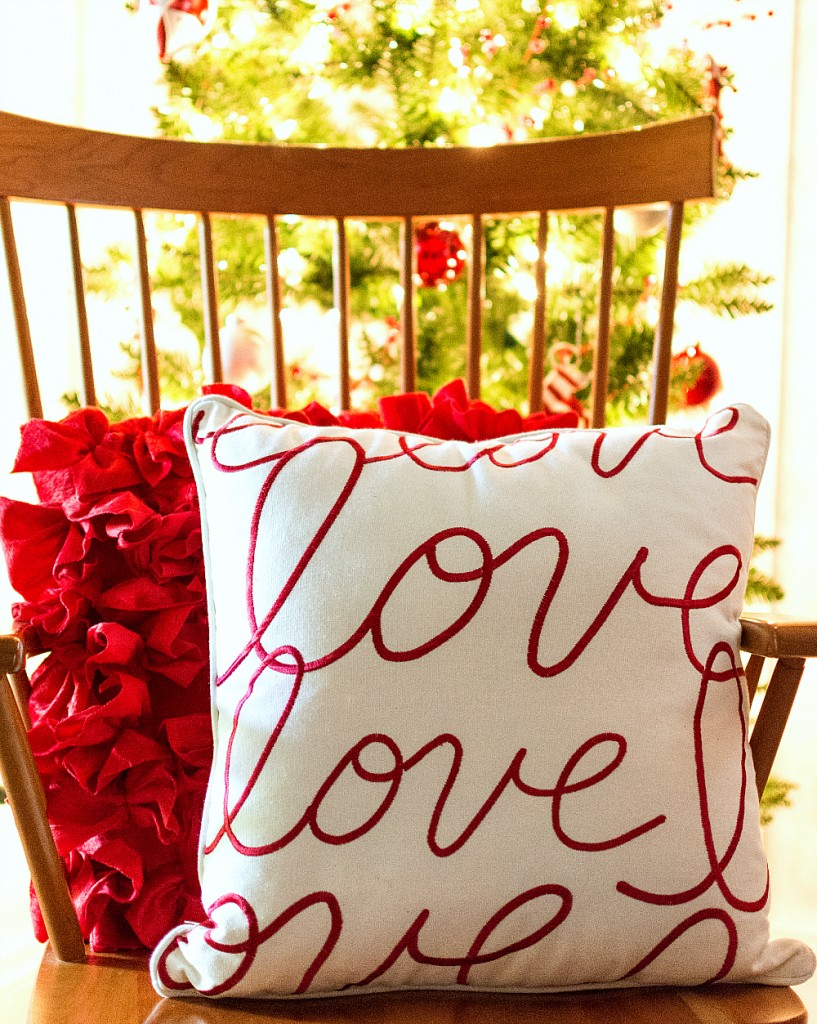 This pillow sums up my feelings perfectly!
And then there's the Tree for Me I selected from At Home's acre wide indoor tree lot featuring a selection of over 100 Christmas Trees.
The perfect size for that little corner in the dining room. And I'm loving the red and white themed ornaments I picked from the Peppermint Jazz collection; it's one of 15 beautiful decorative themes you can choose from — or mix and match from. You can read more about the Tree for Me and the Peppermint Jazz ornaments on this post (click here).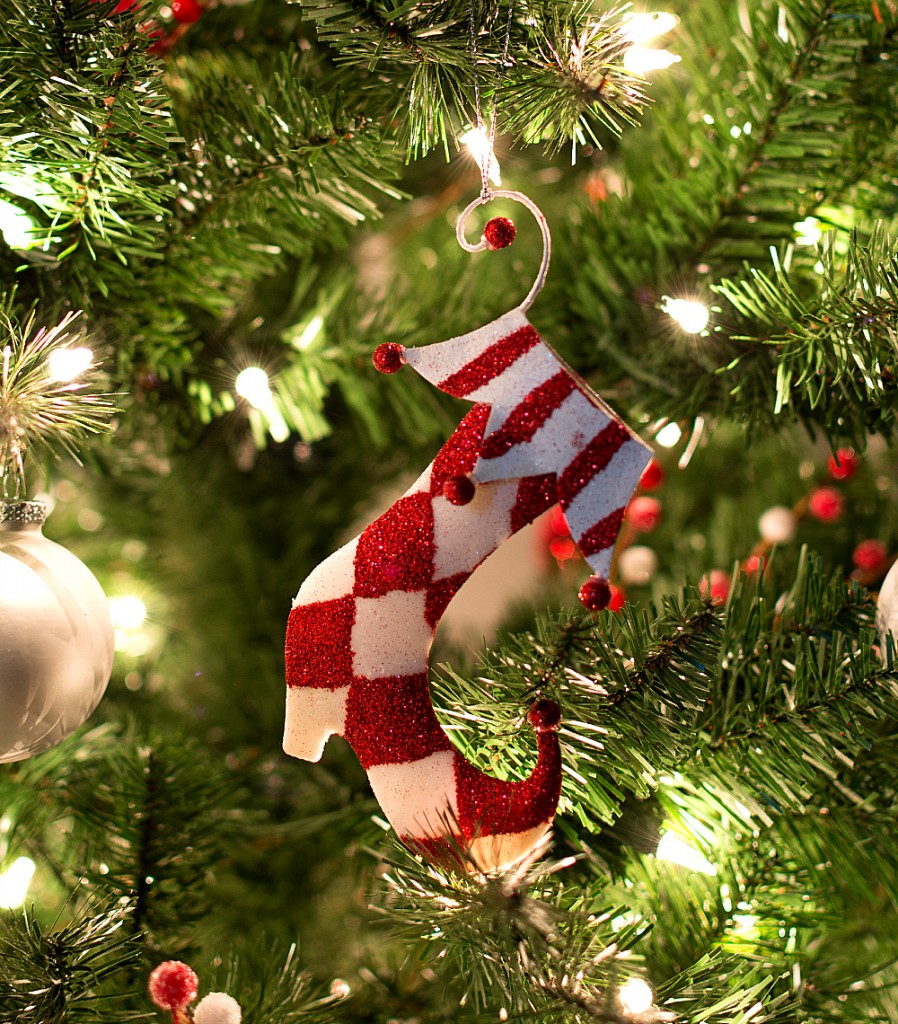 And let's not forget the table setting (read more on this post).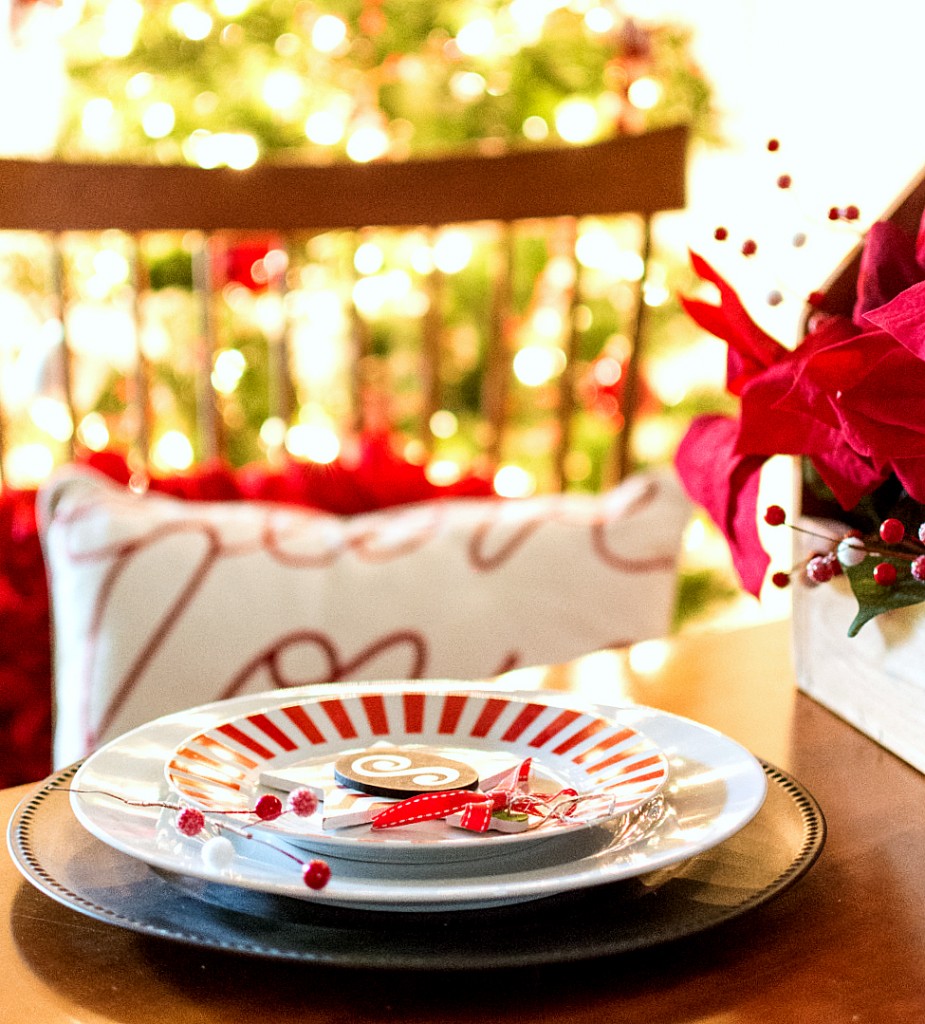 It might be my favorite. Or perhaps I just love it against the backdrop of the Tree for Me and the love, love, love pillow …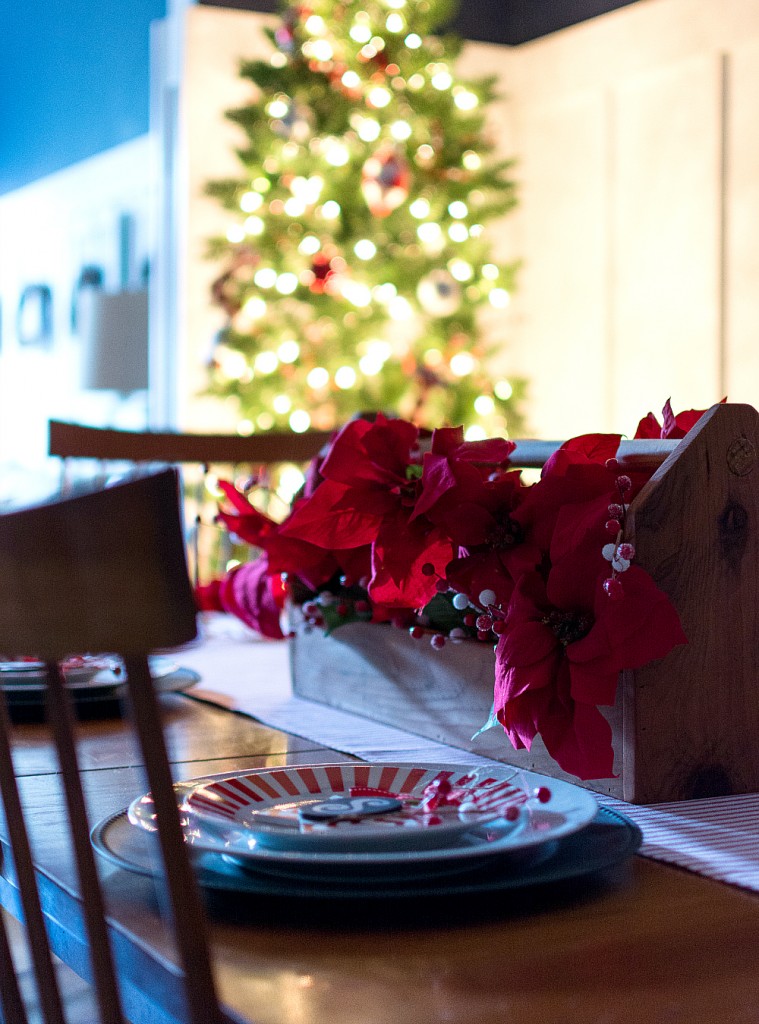 … and the faux poinsettias centerpiece.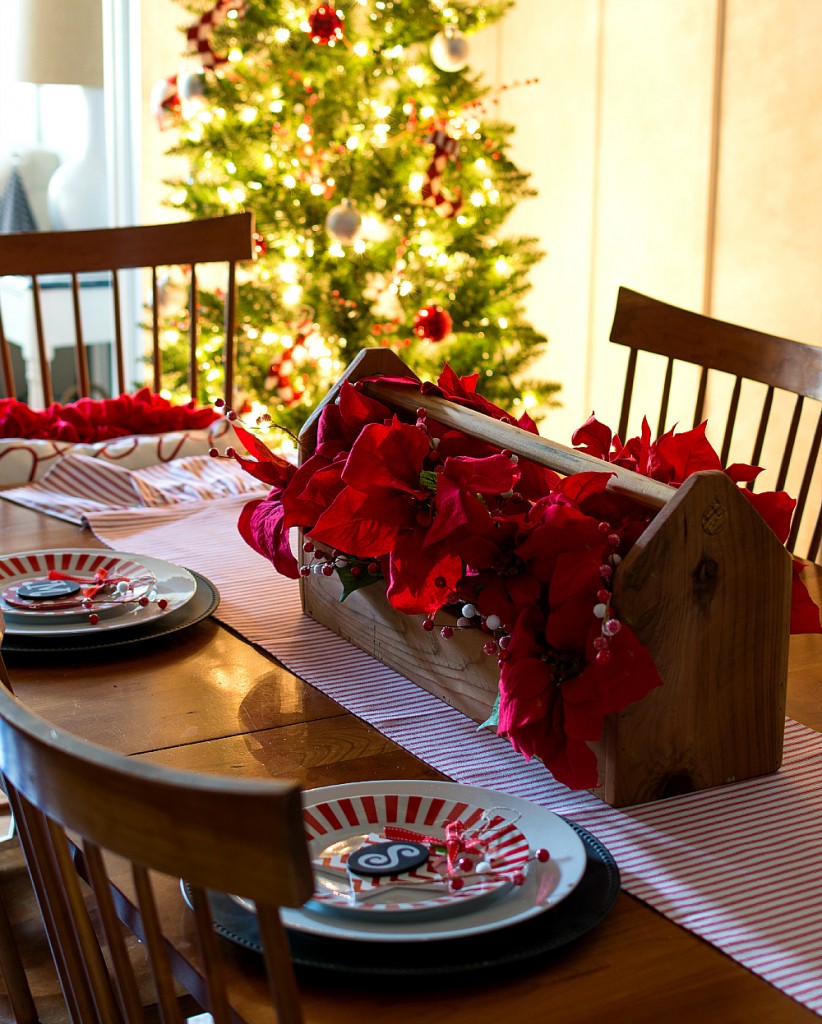 All of which I found at At Home. Because At Home is a one-stop-shopping adventure that offers everything you'll ever need to decorate — for the holidays and every day— both inside and outside your home.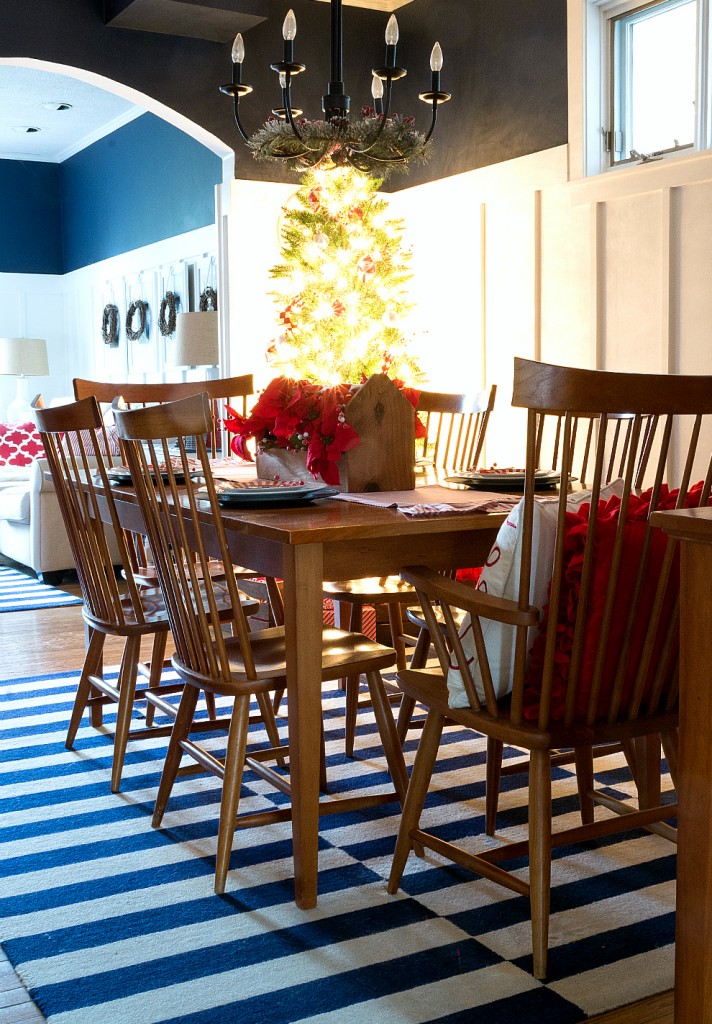 Last – but not least – are the little touches. Like these flocked swags tucked into the chandelier …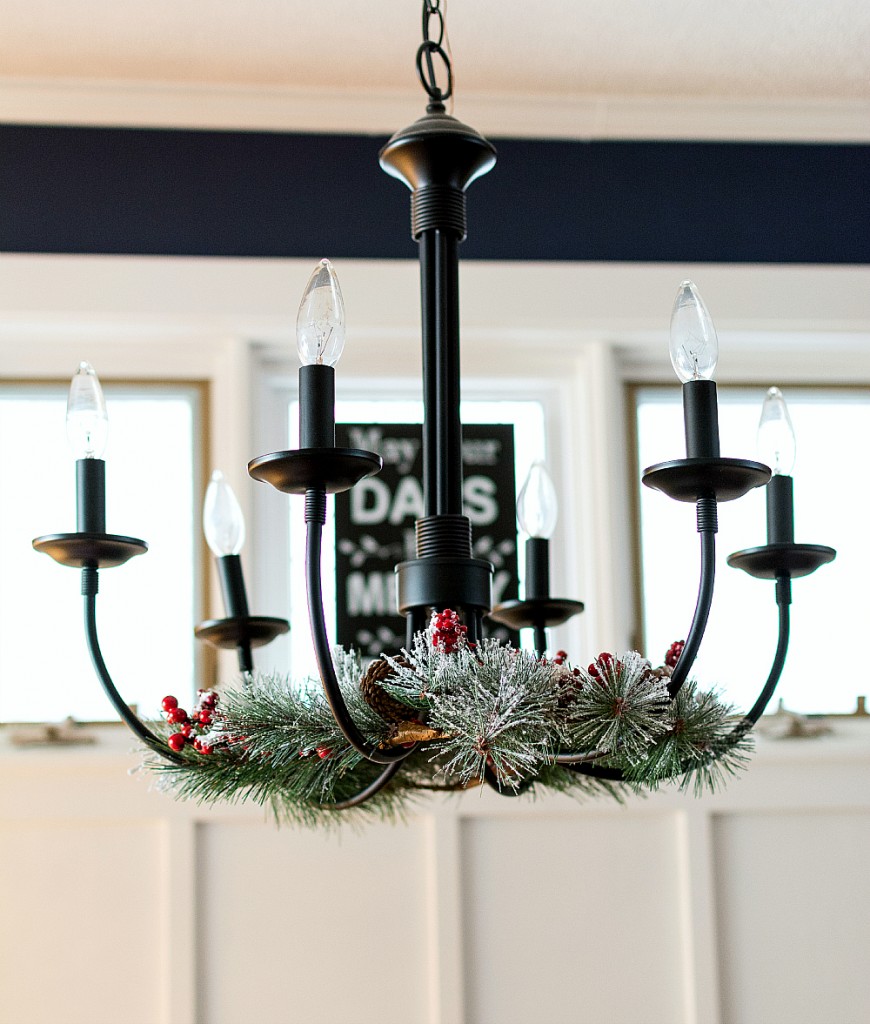 … and a Santa hat topper on the tree.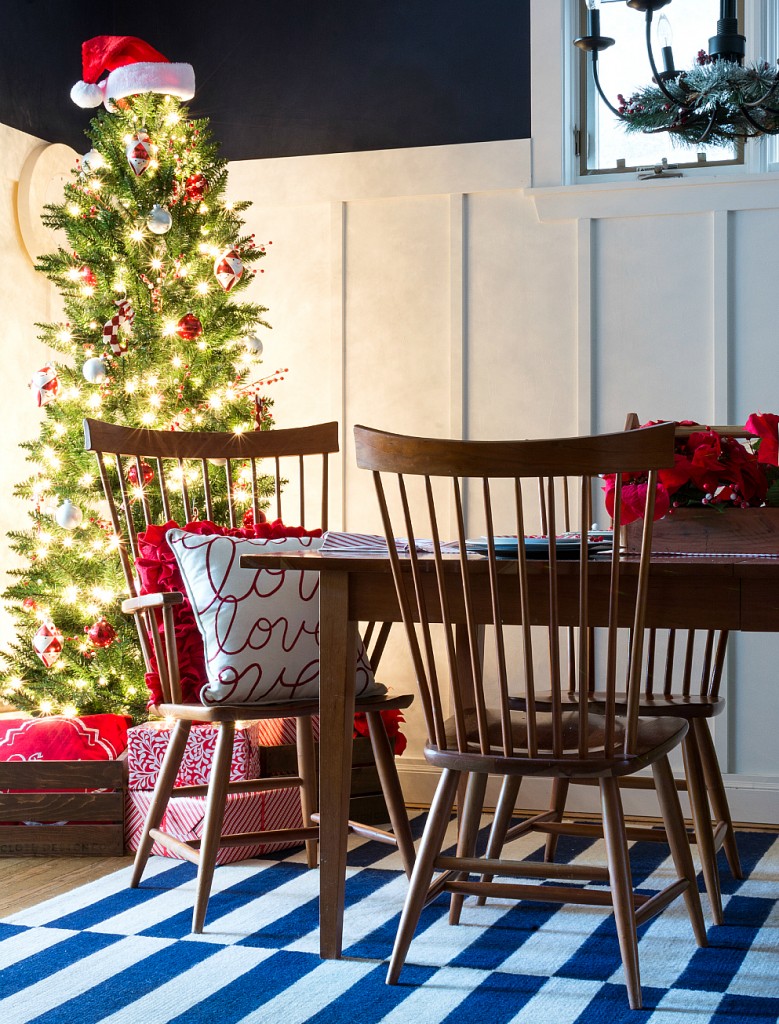 One down. Four (or five) more rooms to go … 🙂
So tell me: when do you start decorating for Christmas?

You Might Also Like: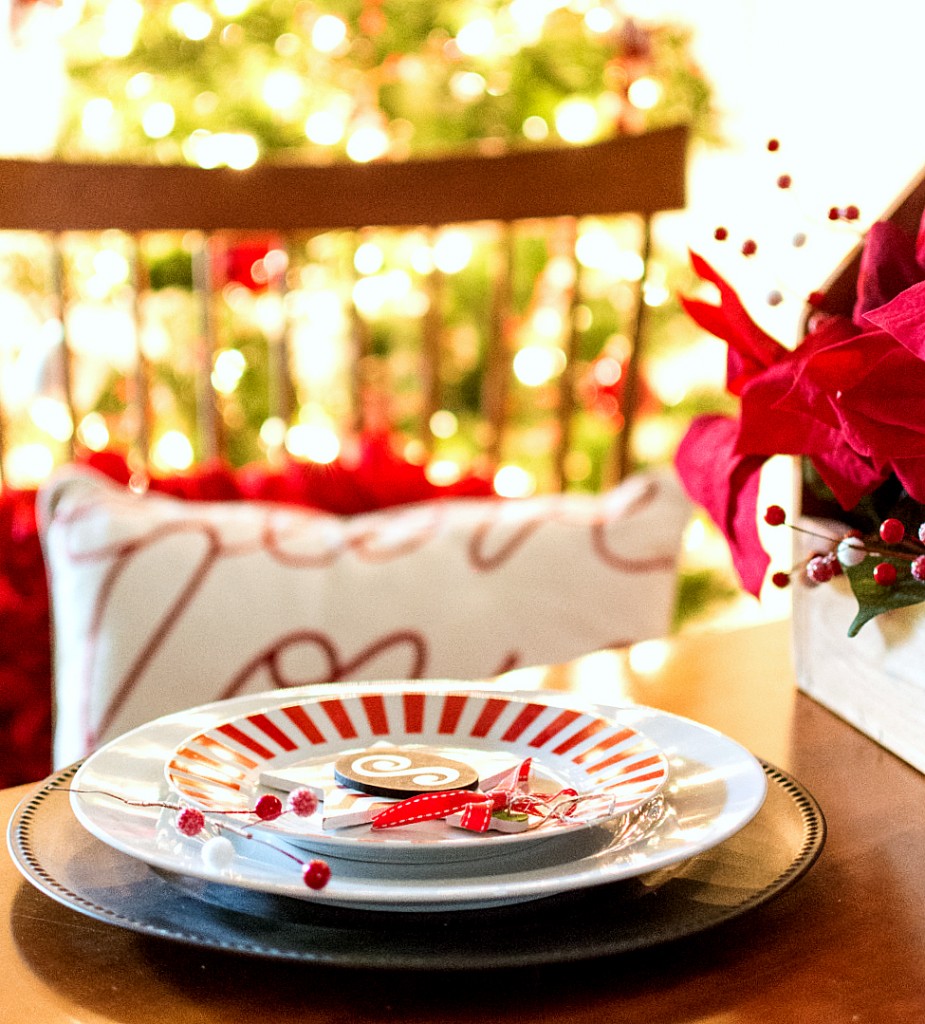 Red, White & Black Christmas Table Setting (click here)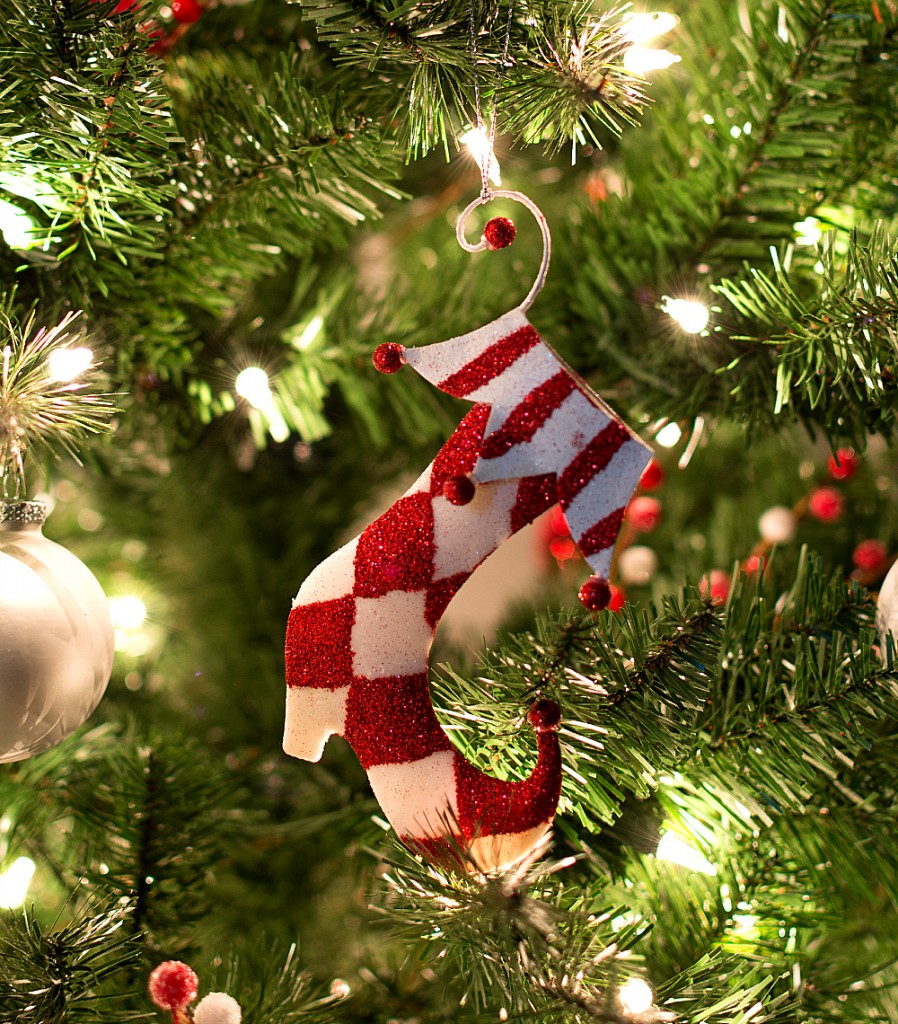 Red & White Tree for Me Christmas Tree (click here)
Sharing: Link Party Palooza |