Screen Porch Decorating Ideas in Navy & White.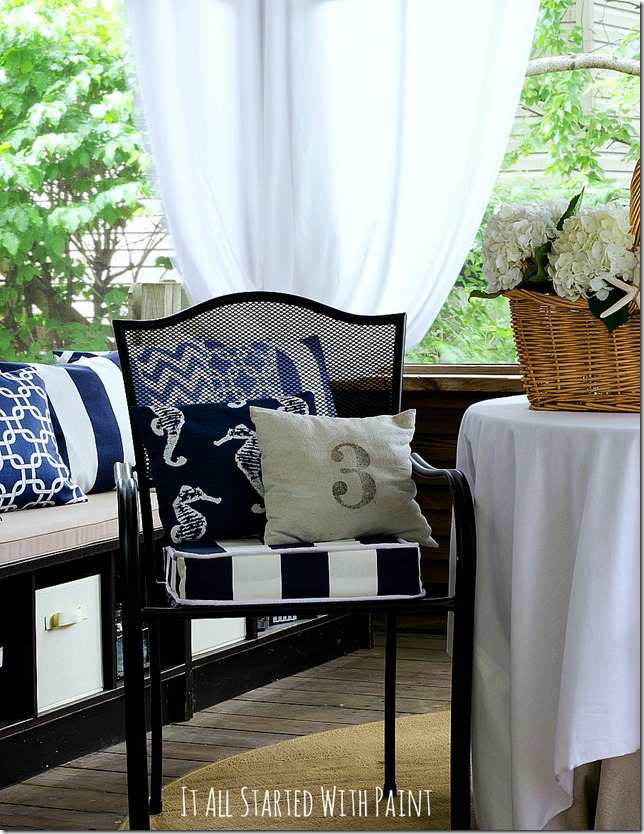 Summer arrived in Chicago with a vengeance.
There was no save the date card sent out months in advance. There was no phone call announcing it's arrival. There was no gentle knock on the door asking if it could come in for a visit …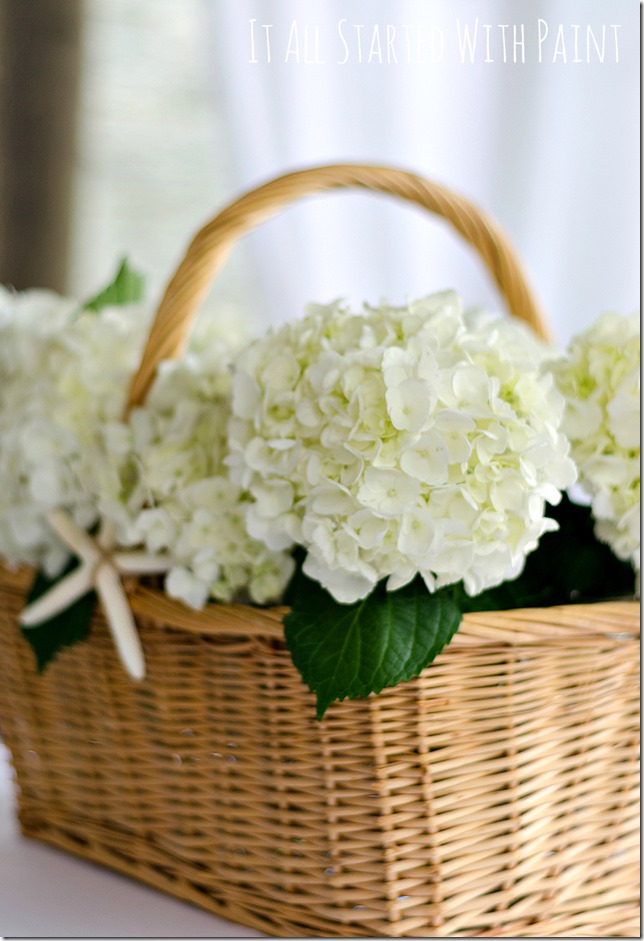 Oh no.
Summer blew in here yelling and screaming. It barged right in the front door and swept through the house.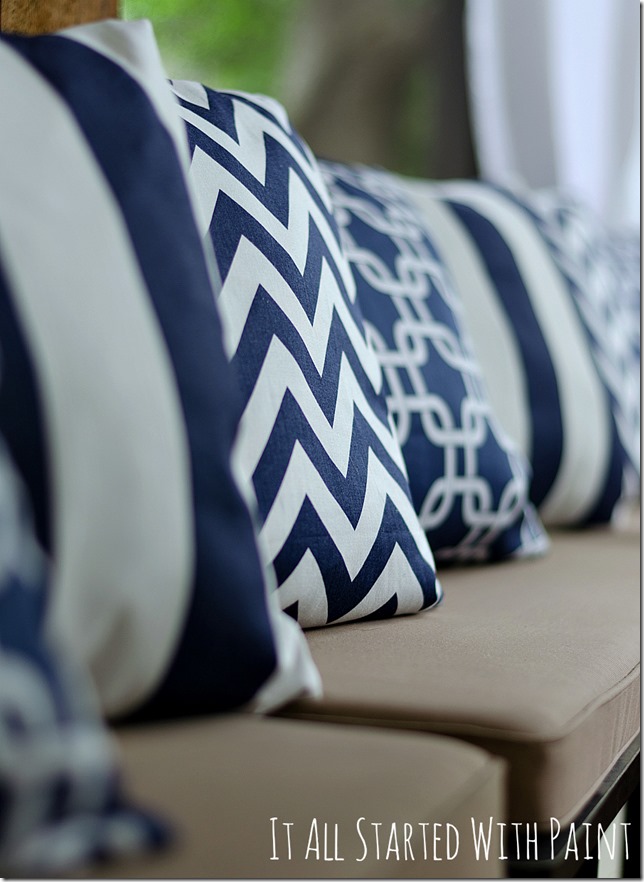 Its arrival so sudden. So unexpected. So violent that it caught me off guard.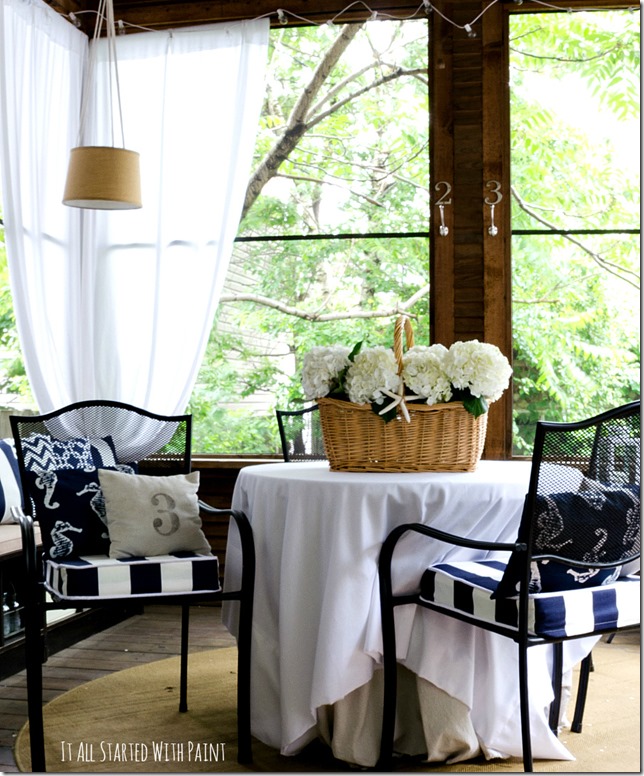 And left me scrambling to get the screen porch up and running …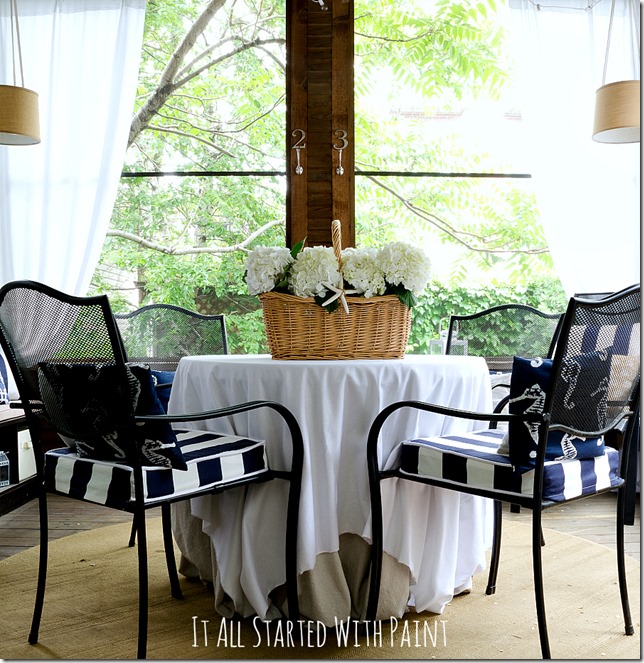 And then, as quickly as it had us reaching for the thermostat to crank up the AC, it disappeared. Leaving cooler temps and rain in it's wake.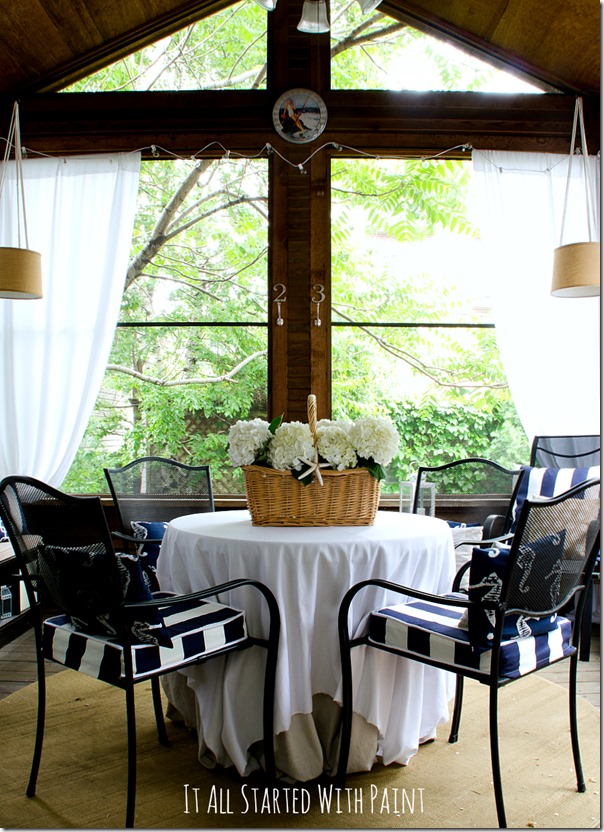 Oh, wait, that would be Spring. Which is still making an appearance inside our home. With some apple green and blue …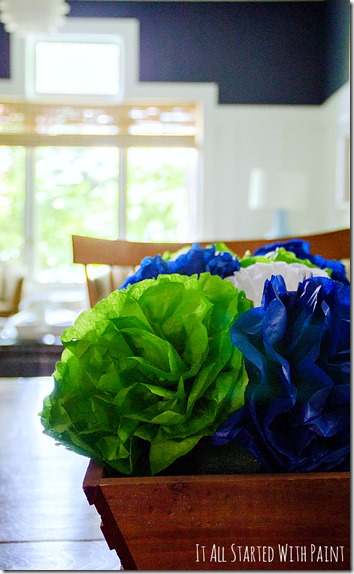 {click here for my blue & apple green living, dining room tour}
Though, I do have some pretty coral colored fabrics and tissue paper waiting in the wings. You know, for when Summer decides to return for good …

You Might Also Like: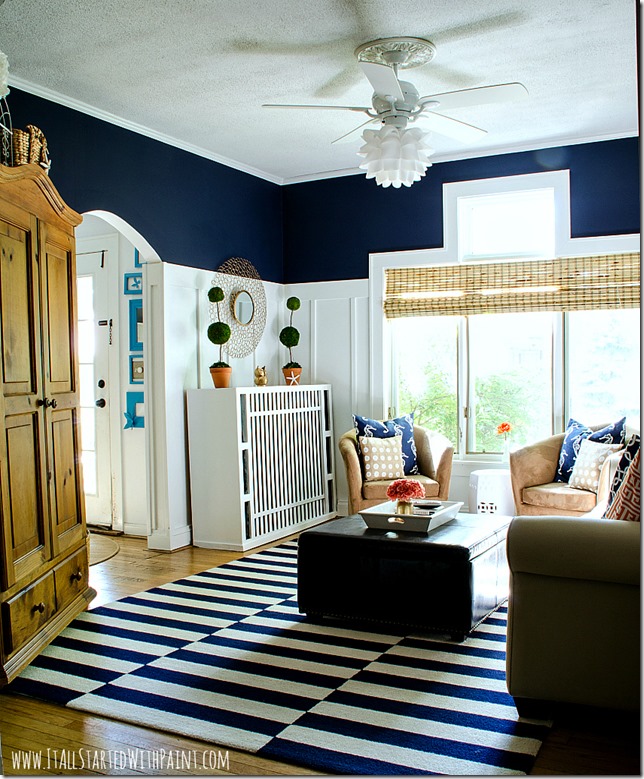 Board & Batten Living Room Makeover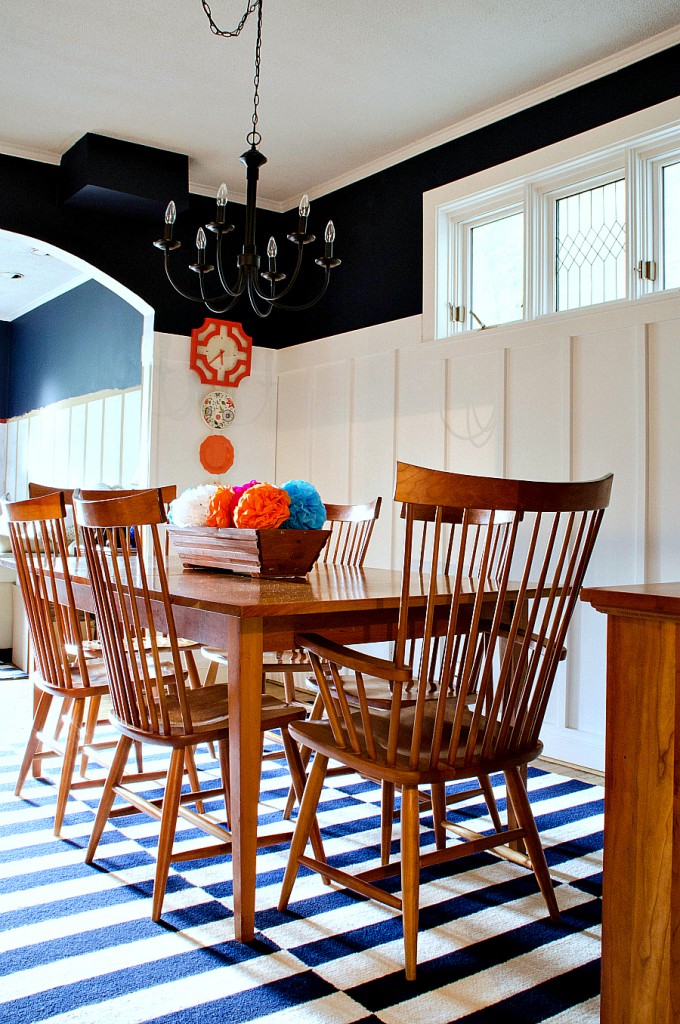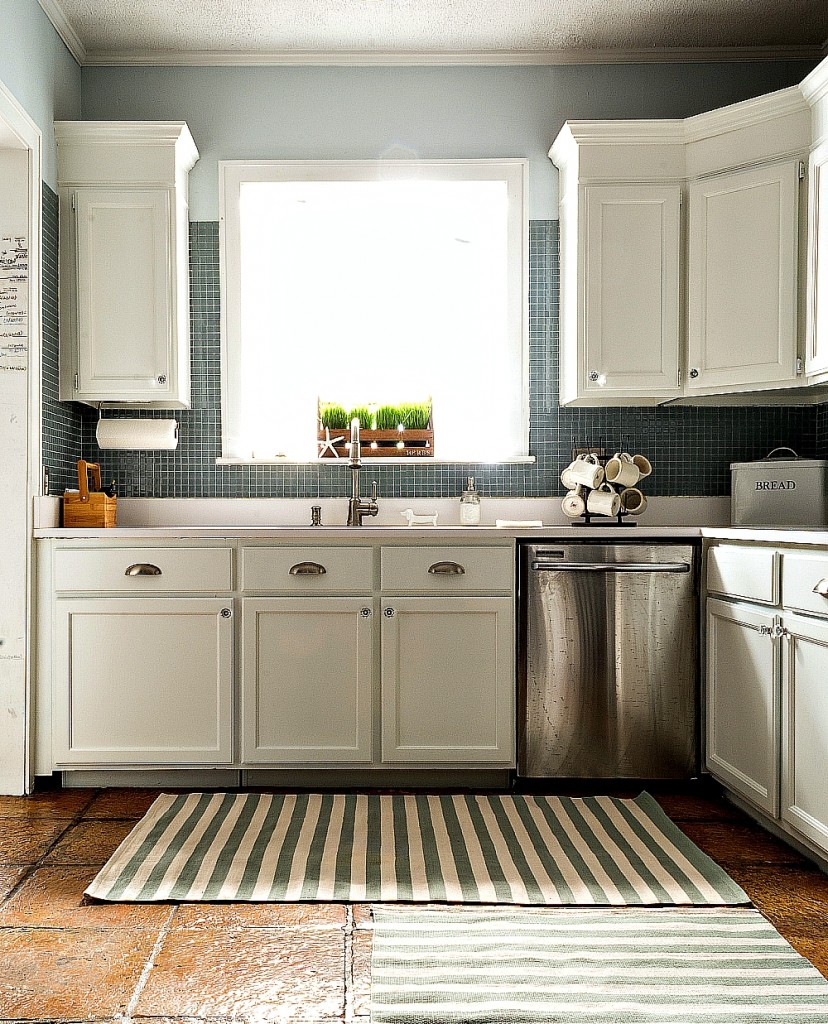 Builder Grade Kitchen DIY Remodel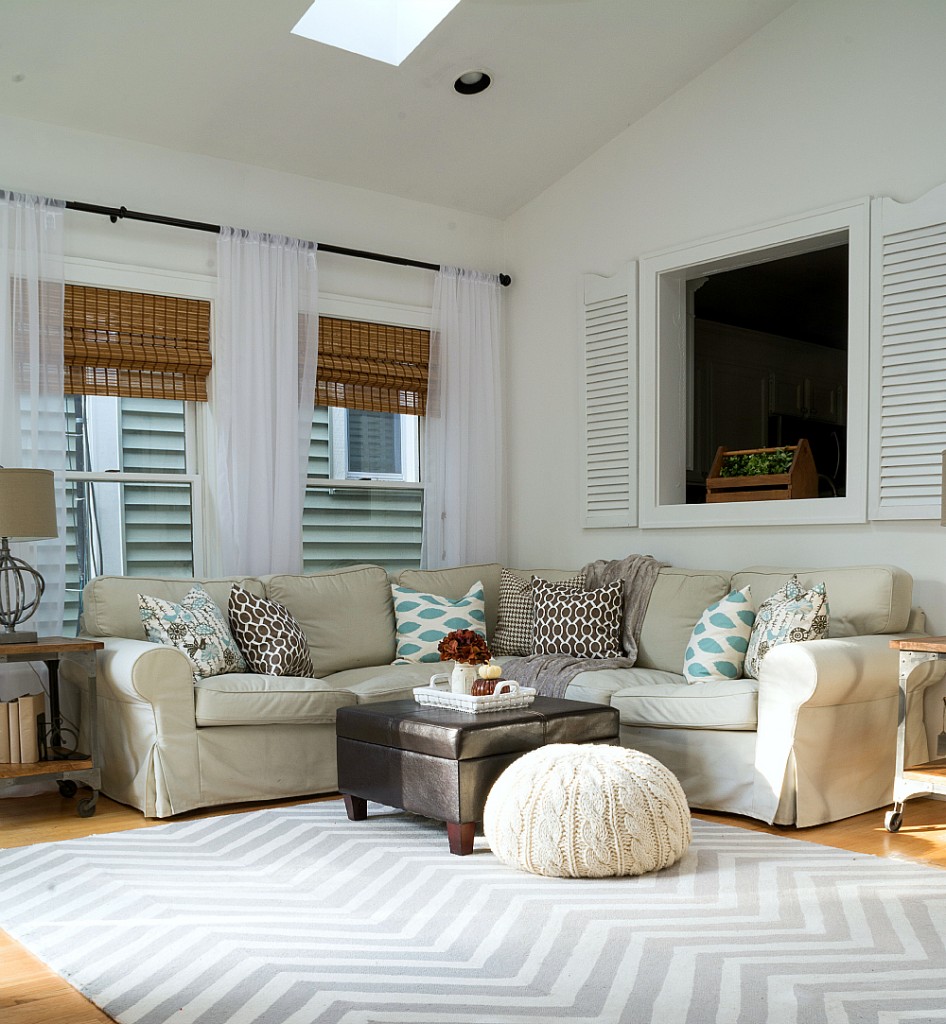 Something's Gotta Give-Inspired Family Room