This is my first entry in a multi-blogger cozy living series where we share what we love about each month of the year on the first Saturday of that month, organized by Jennifer at Town & Country Living.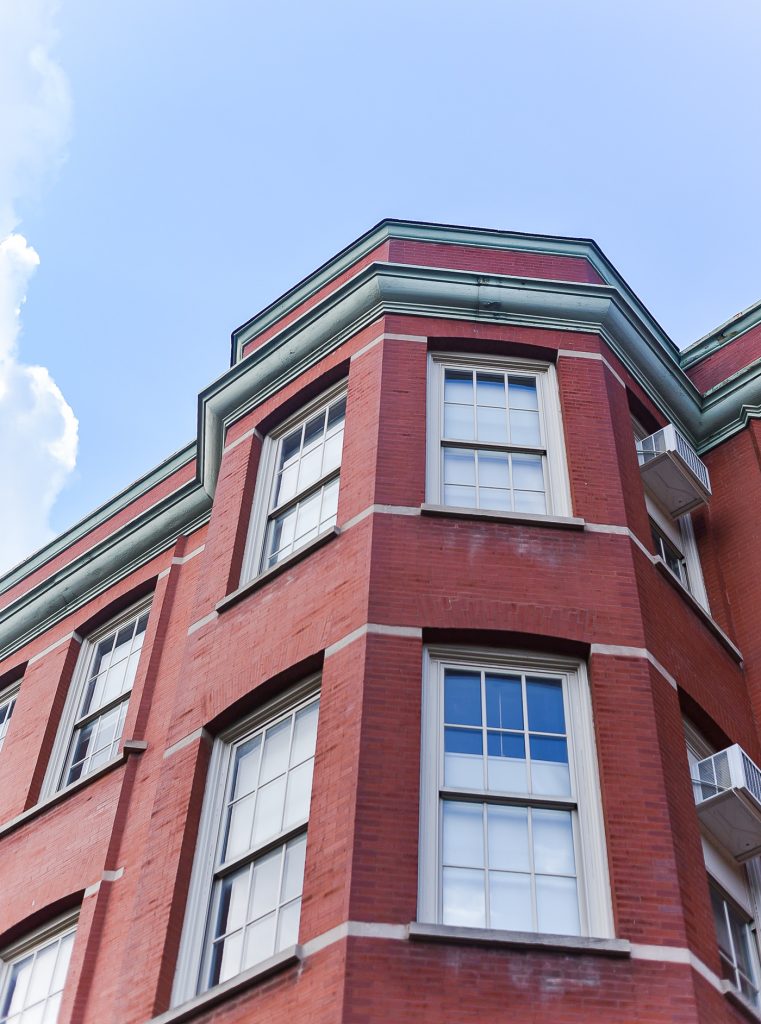 Have you ever watched Miss Congeniality? It's a movie from 2000 that stars Sandra Bullock and Benjamin Bratt (remember he was the next big thing?) and William Shatner and Candace Bergen.
It's a cute movie, but there's one scene in particular I love. We're on stage at a beauty pageant (hence the Miss Congeniality title) and William Shatner's character, serving as master of ceremony, asks Miss Rhode Island to "describe your perfect date."
She responds, "that's a tough one. I'd have to say April 25, because it's not too hot, not too cold, all you need is a light jacket. "
I laughed out loud.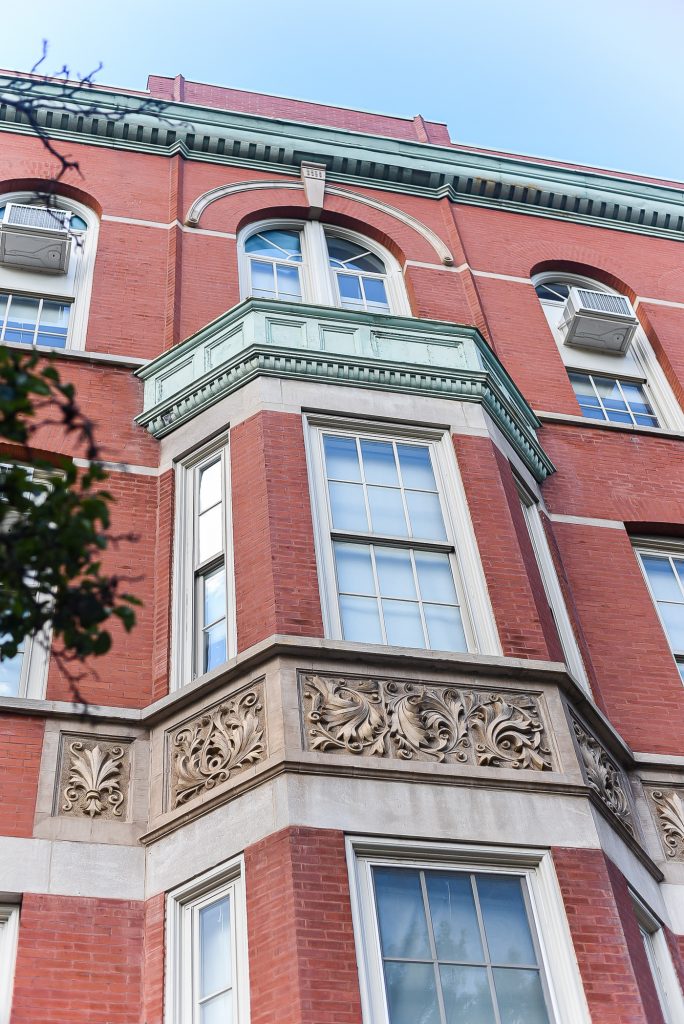 So what does Miss Congeniality have to do with September in the City? I can hear you asking.
Well, if I was up on that stage representing New Jersey (because I lived in NJ during my potential beauty pageant days), I would most definitely have picked a day in September as my "perfect date." 🙂
It's not too hot, not too cold. All you need is a light jacket.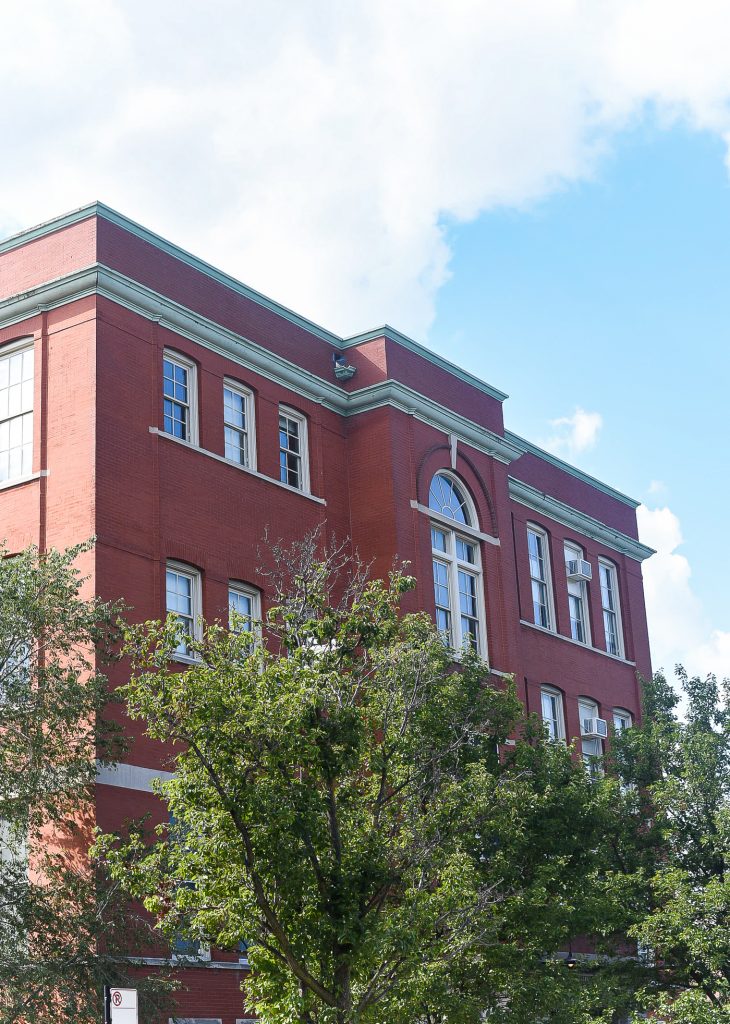 In addition to the not-too-hot-not-too-cold perfect date weather, September holds a special place in my heart.
My daughter was born this month.
Which is a perfect start to life, because to me September has always been about new beginnings. New possibilities. A fresh start. A second chance.
So much more so than any old New Year's Day!
I mean who can envision news possibilities with a foot of snow on the ground and two months of gray, cold days on the horizon?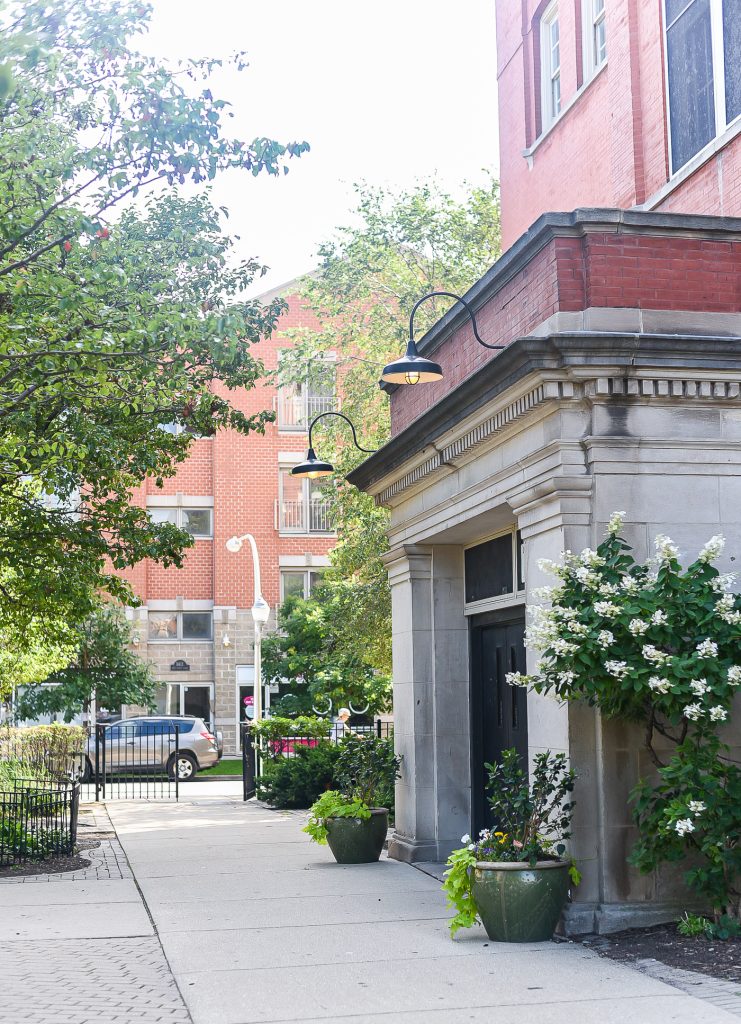 But September? In September you can reinvent yourself. New hair. New shoes. New clothes …
a new school year!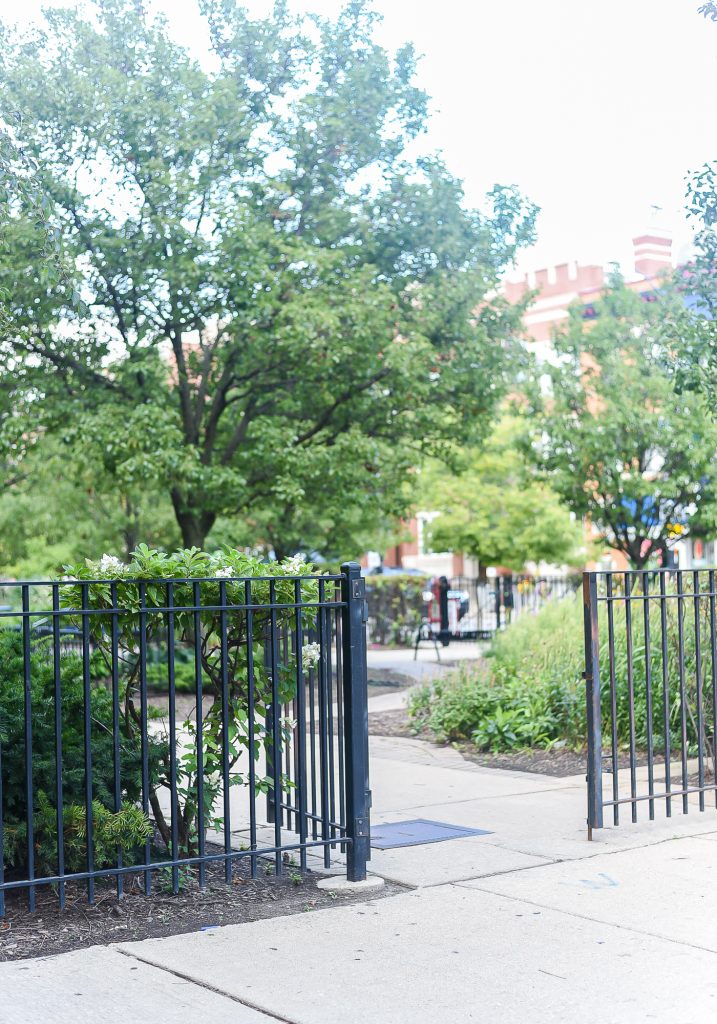 I know, I know I'm not going back to school. That was decades ago. But after 12 years of back-to-school in September in our formative years — plus another four in college — it's hard to shake that back-to-school feeling.
I mean, you can just smell it in the air!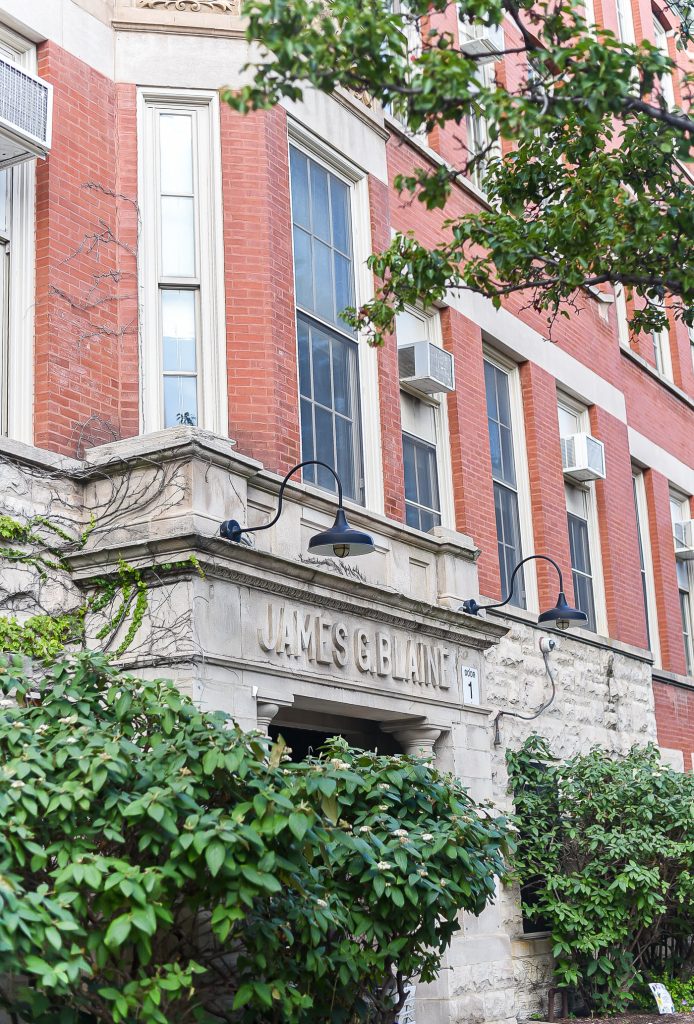 This September is the first year my children are no longer in the Chicago Public School System …
and honestly, I'm mourning the loss!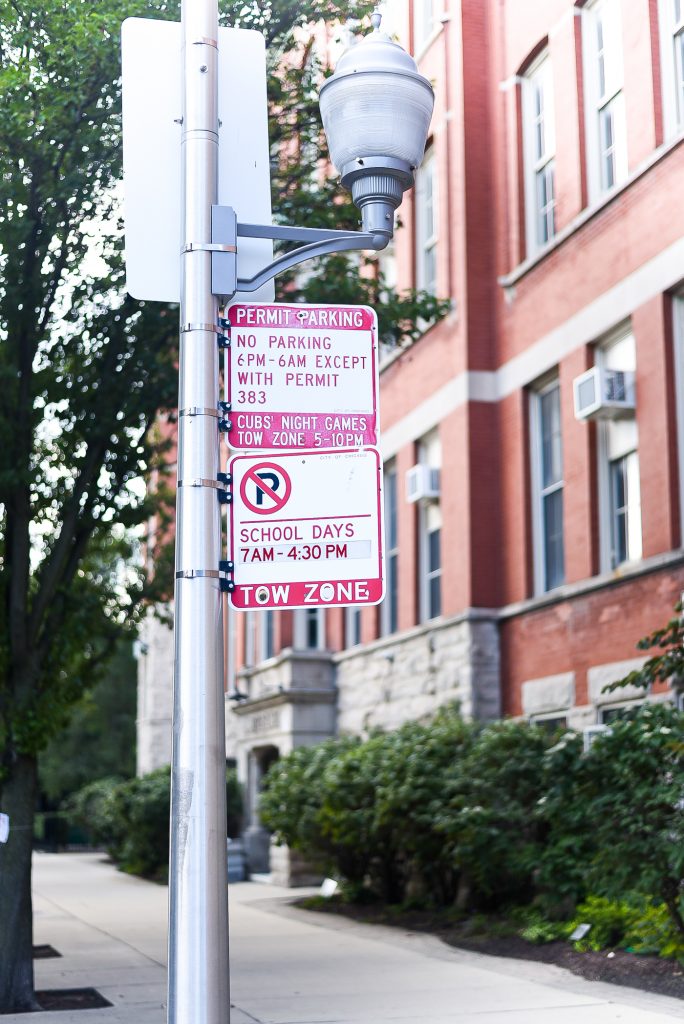 A favorite memory is walking the kids to school each morning.
In my mind's eye, all was orderly and calm. But in reality, it was typically a chaotic race to get out the door in time!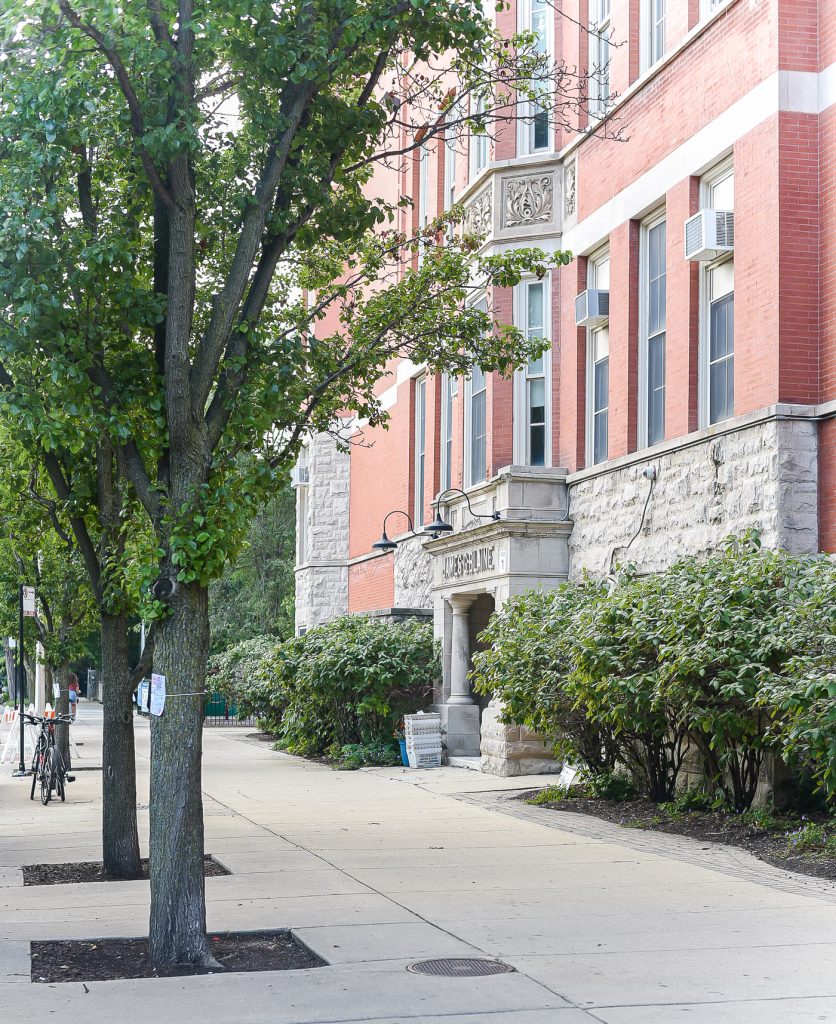 Dragging drowsy kids out of bed.
Packing up lunches as the kids ate breakfast.
Brushing teeth.
Getting dressed.
Finding shoes.
Locating lost homework.
Getting the leash on the pup.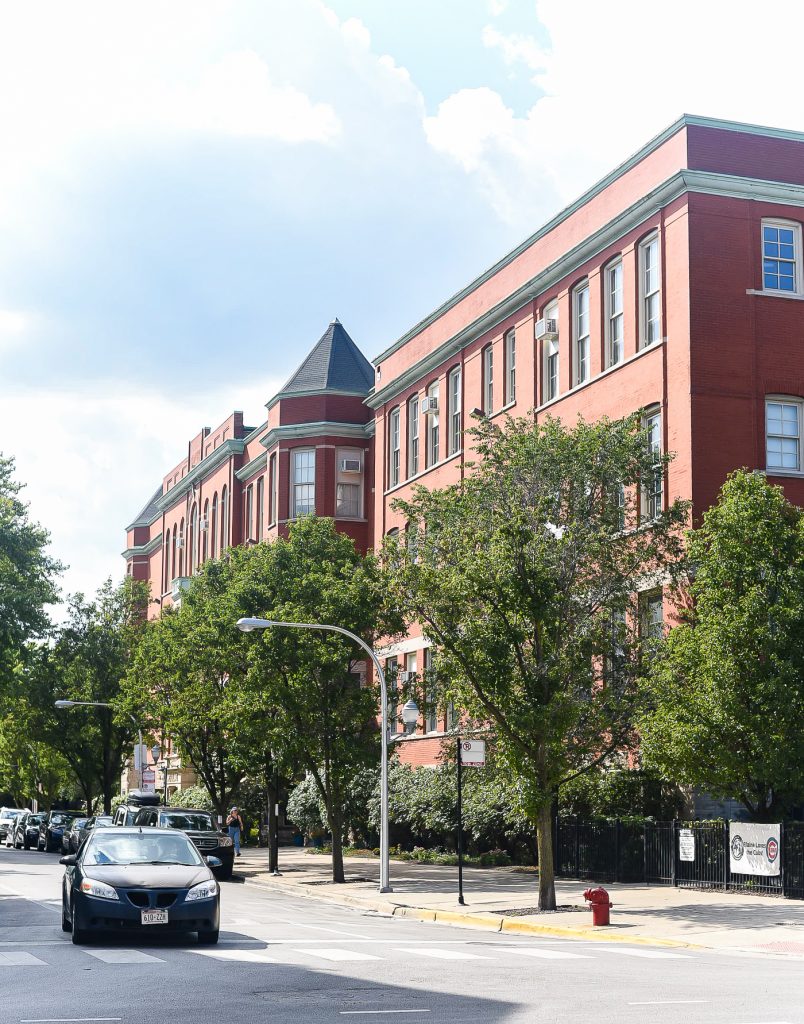 And yet, I miss all that morning chaos!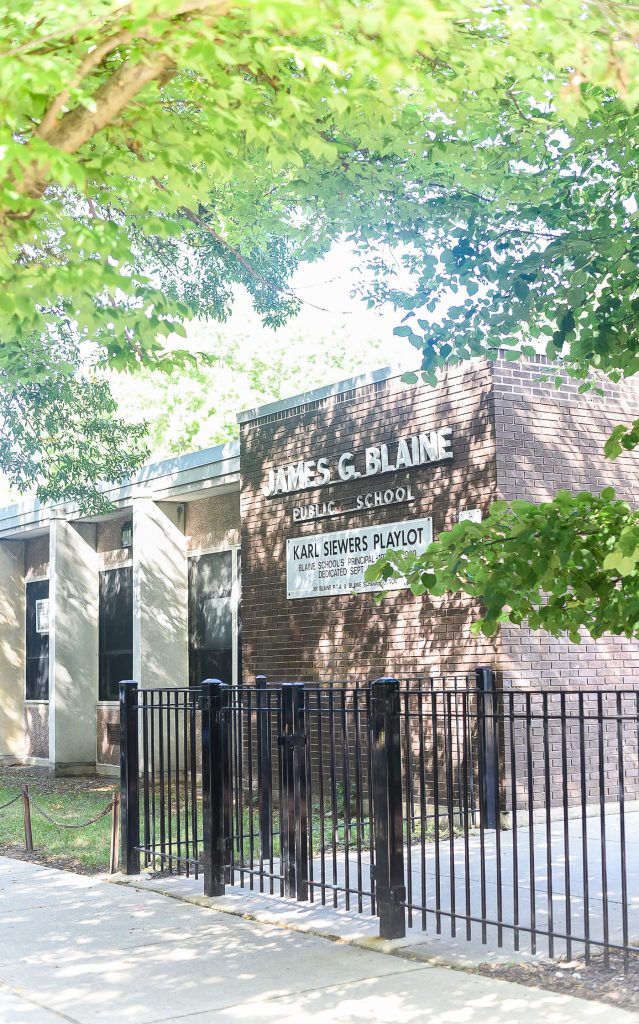 On Labor Day, with camera in hand, I took a nostalgic walk along the path my children once walked together to their elementary school. My mission was to document the places and spaces I frequented for 13 years …
and perhaps, along the way, capture some of that September new school, new possibilities excitement!
Oh, and I chose Labor Day for my picture taking excursion because, let's face it, showing up to take pictures of an elementary school after Labor Day when you don't have a child attending that school is … well … creepy. 😉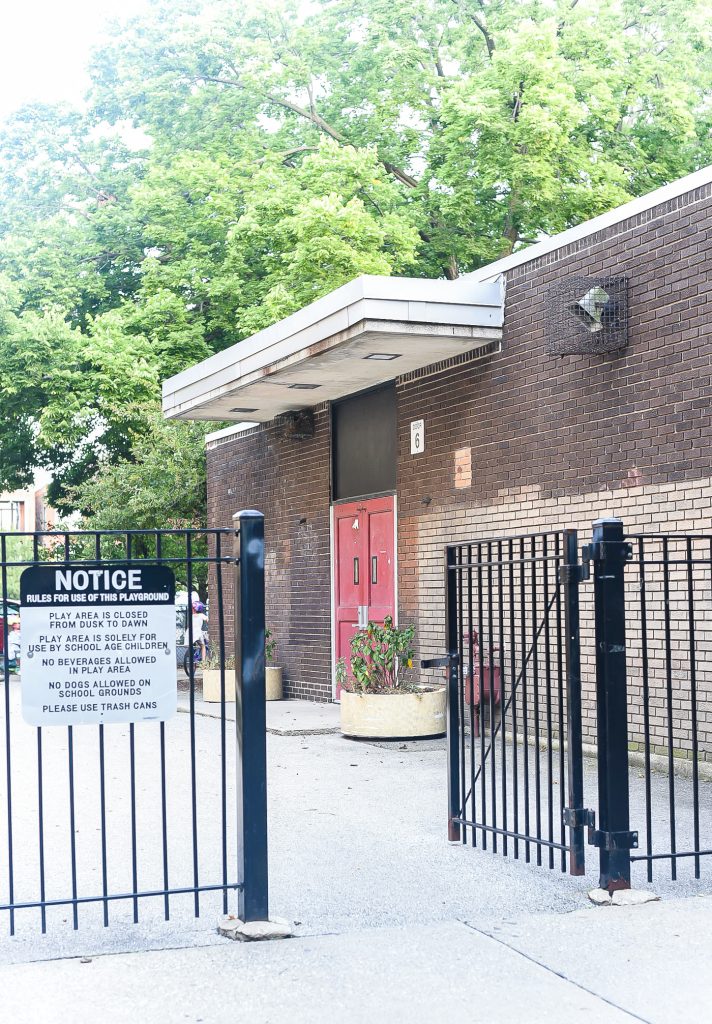 This red door is where it all started. That first day of Kindergarten. Sam in his navy & white "uniform." Playing with 2-year-old Molly on the playground until the first bell rang. And then lining up with his new classmates for the first day of Kindergarten with Mrs. Price.
I'm not crying. You're crying.
And my picture-taking walk down memory lane will end with a walk down an actual brick paved lane …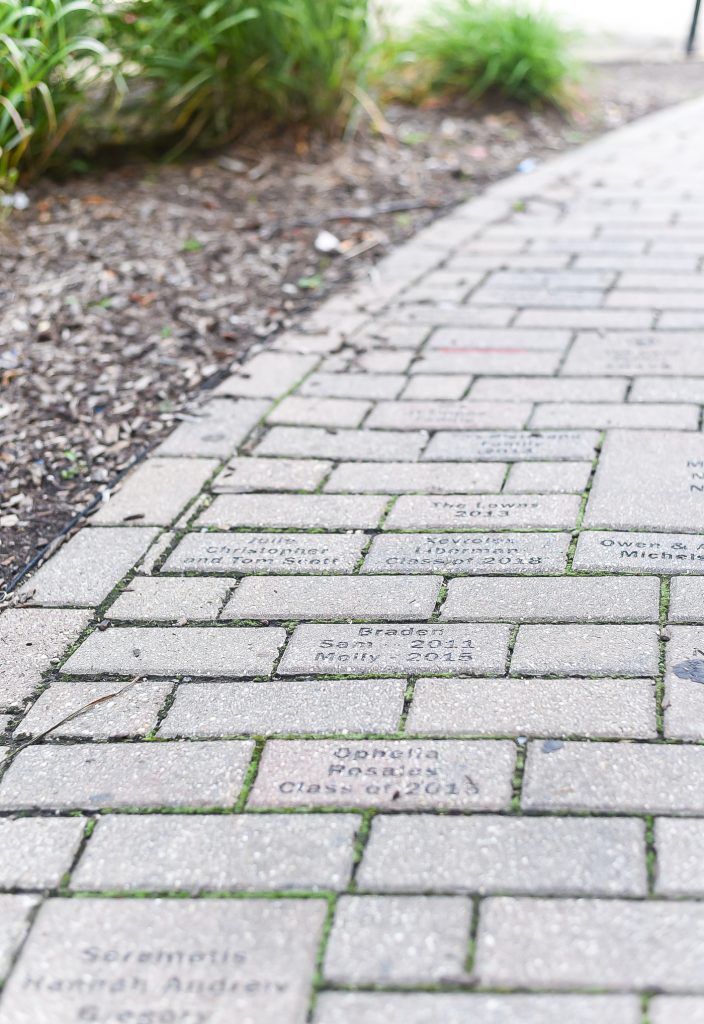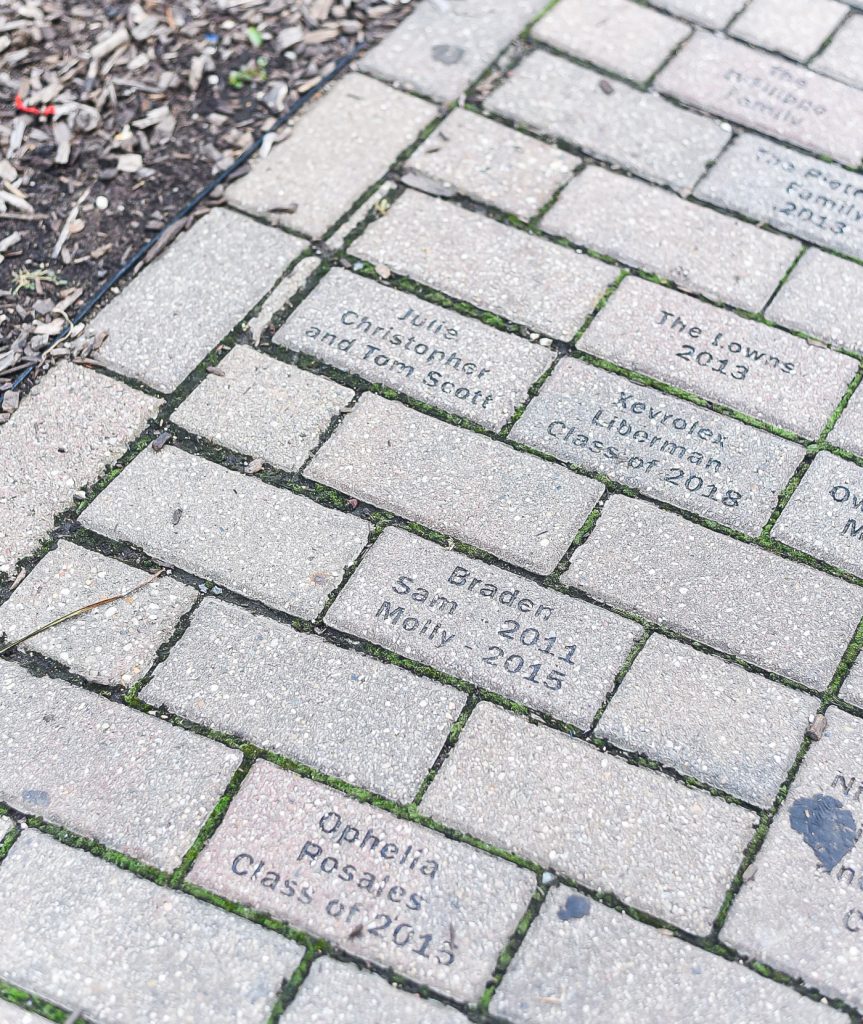 with a stop at the brick commemorating my children's attendance and graduation.
And those two former Chicago Public School elementary students are experiencing a September filled with new possibilities as one embarks on college and the other pursues a grown-up post-collegiate career ... 🙂
Be sure to visit my cozy living blogger friends to discover what they love about September!
Why Fall is Best Season to Enjoy Gardens / Roasted Summer Squash with Orzo / How to Press Flowers in Microwave / How to Hang Onto Summer
September in the City / How to Knit Kitchen Dish Cloth / Fall Dining Table