Fall decorating ideas in navy and brown.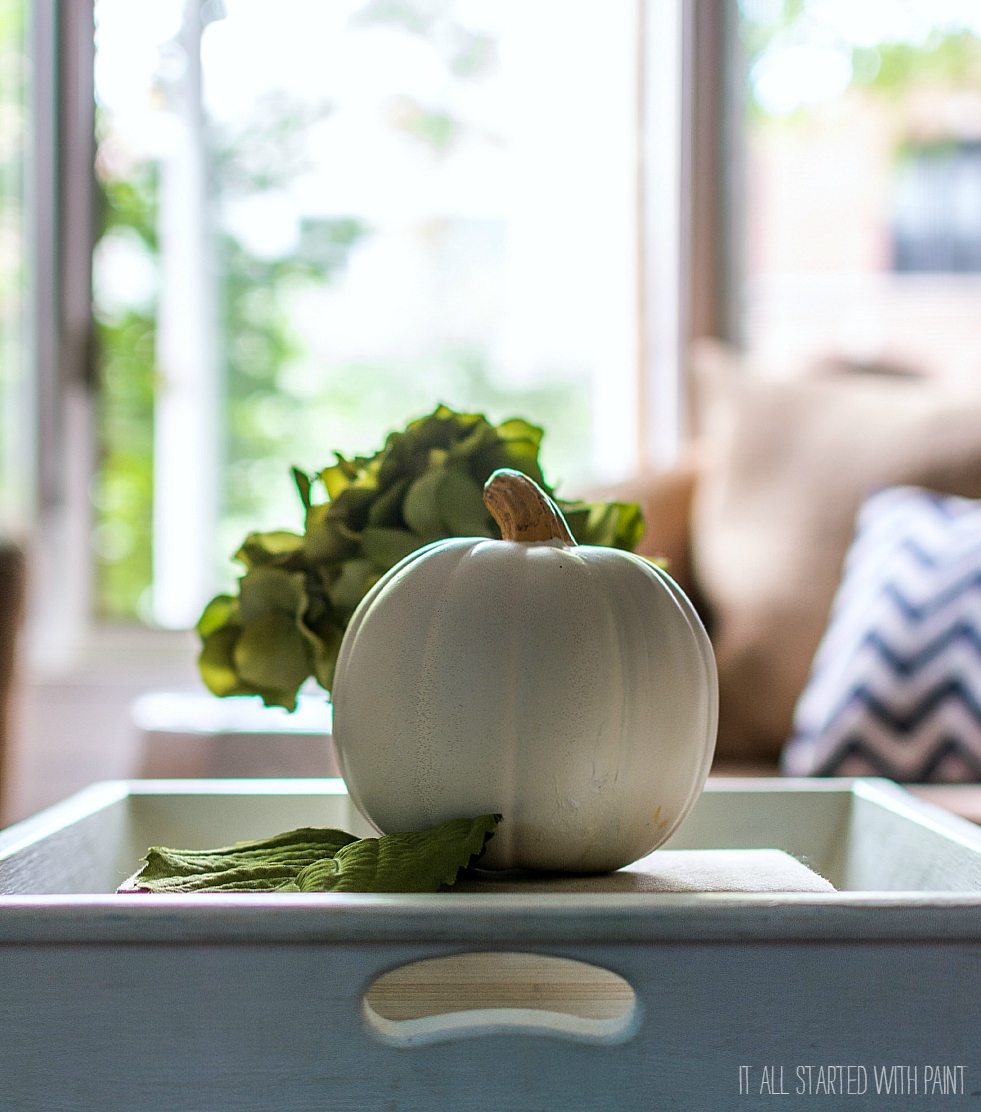 It took a long time this year for me to fully embrace summer. It was well into July before I shared my pasty white legs with the world, and that's only because I was forced to. You just can't wear long pants in Florida in July.
Trust me, I tried. And it wasn't pretty. Pasty white legs trumped dripping in sweat.
Luckily I was in Florida. On vacation. And within days turned my pasty white self into bronzed and beautiful.
Okay, maybe pink and tender at first. Which eventually turned bronze and beautiful.
😉
But now that morning temperatures are dipping lower and lower each day as we approach fall, I'm clinging to my shorts. Even as I shopped and decorated the living room for fall …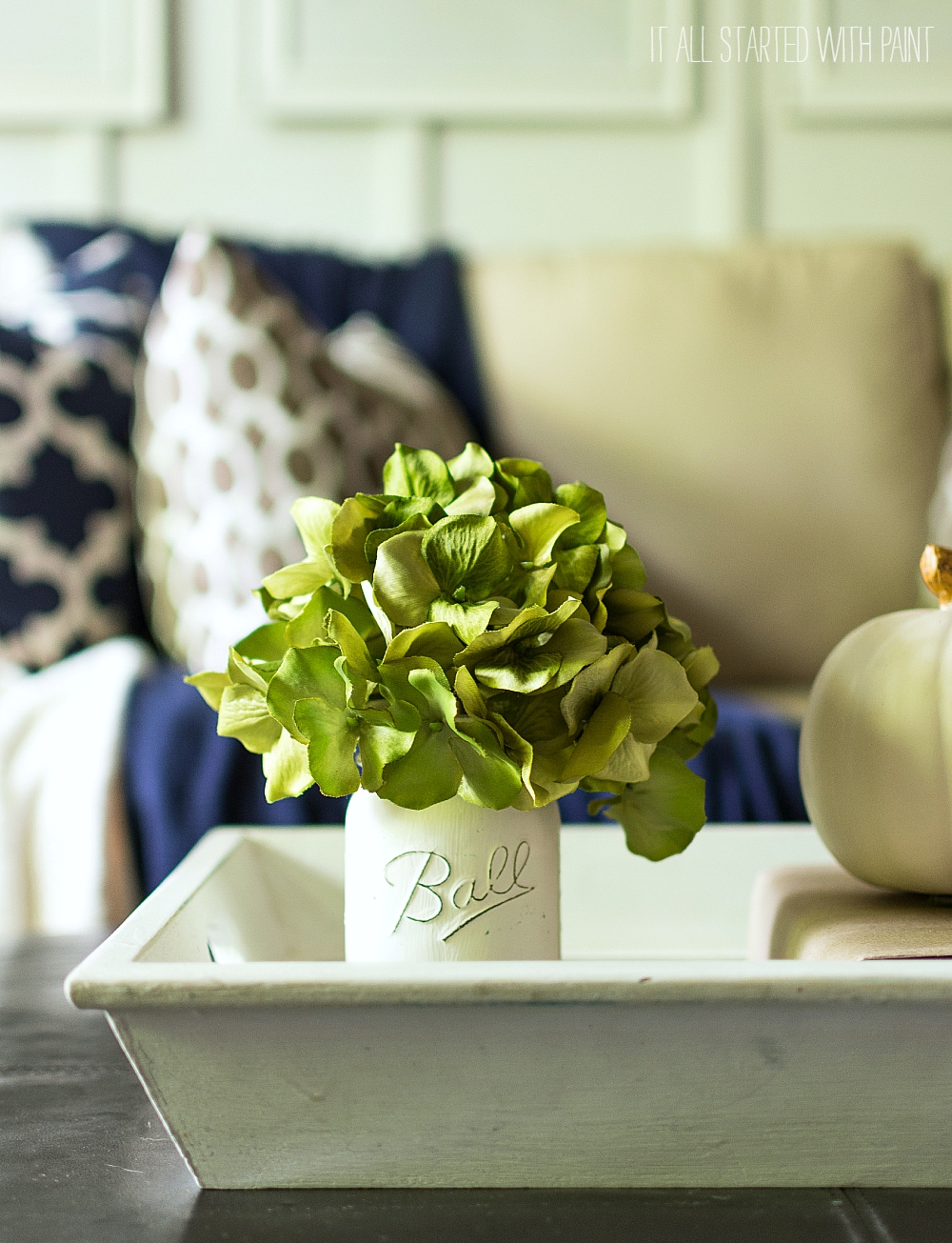 I sported shorts and flips flops with a sweatshirt.
I mean, I owed the world a look at my Florida bronzed legs, after all. 😉
I kept my fall decorating simple and clean. Mostly because I'm vignette challenged. 😉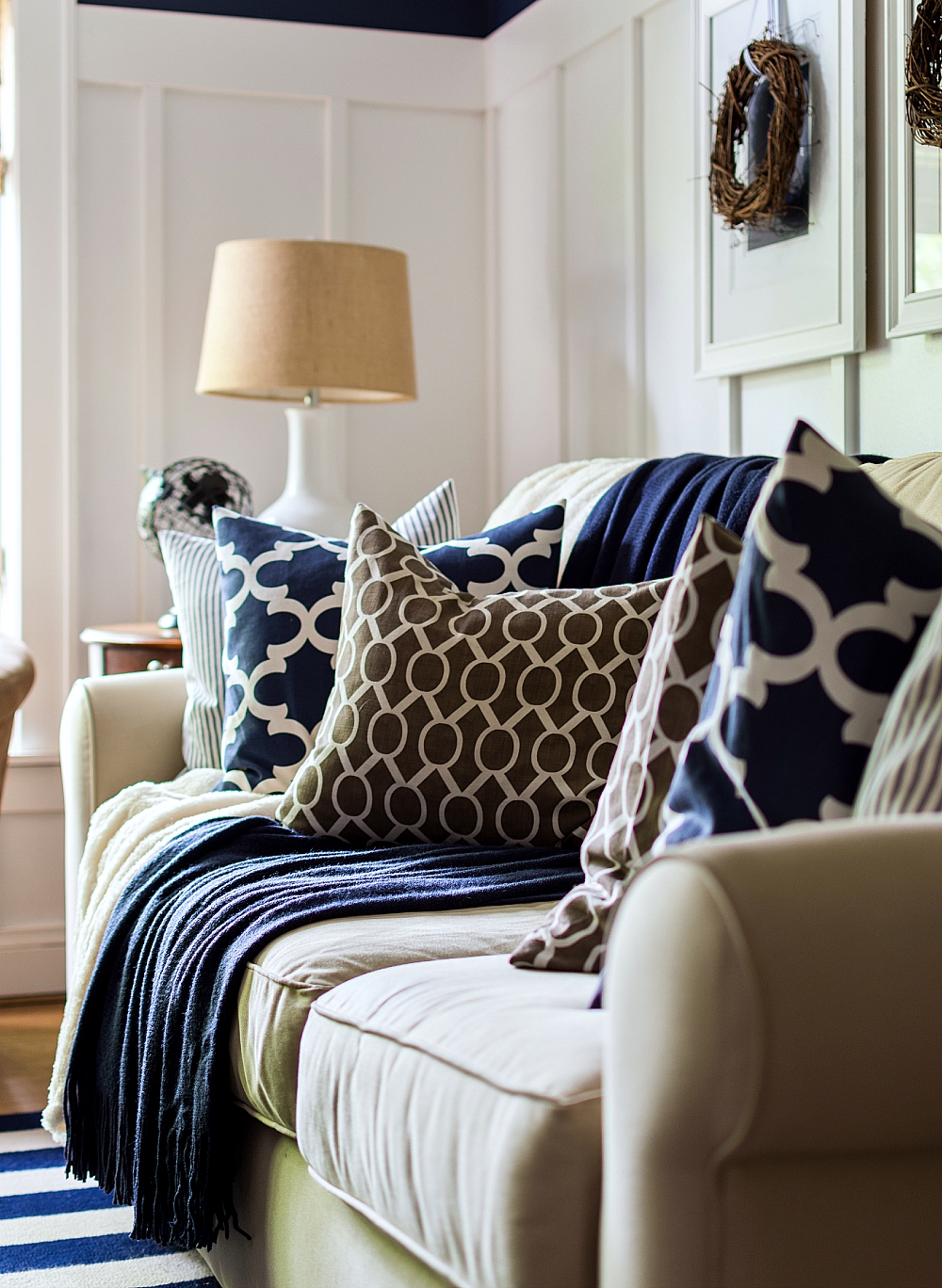 But I am sewing proficient(ish) and made some envelope pillow covers in brown and navy and blue and white ticking. I coupled those pillows with layered throws (you know, to keep my bronzed short-clad legs warm on those cool fall mornings).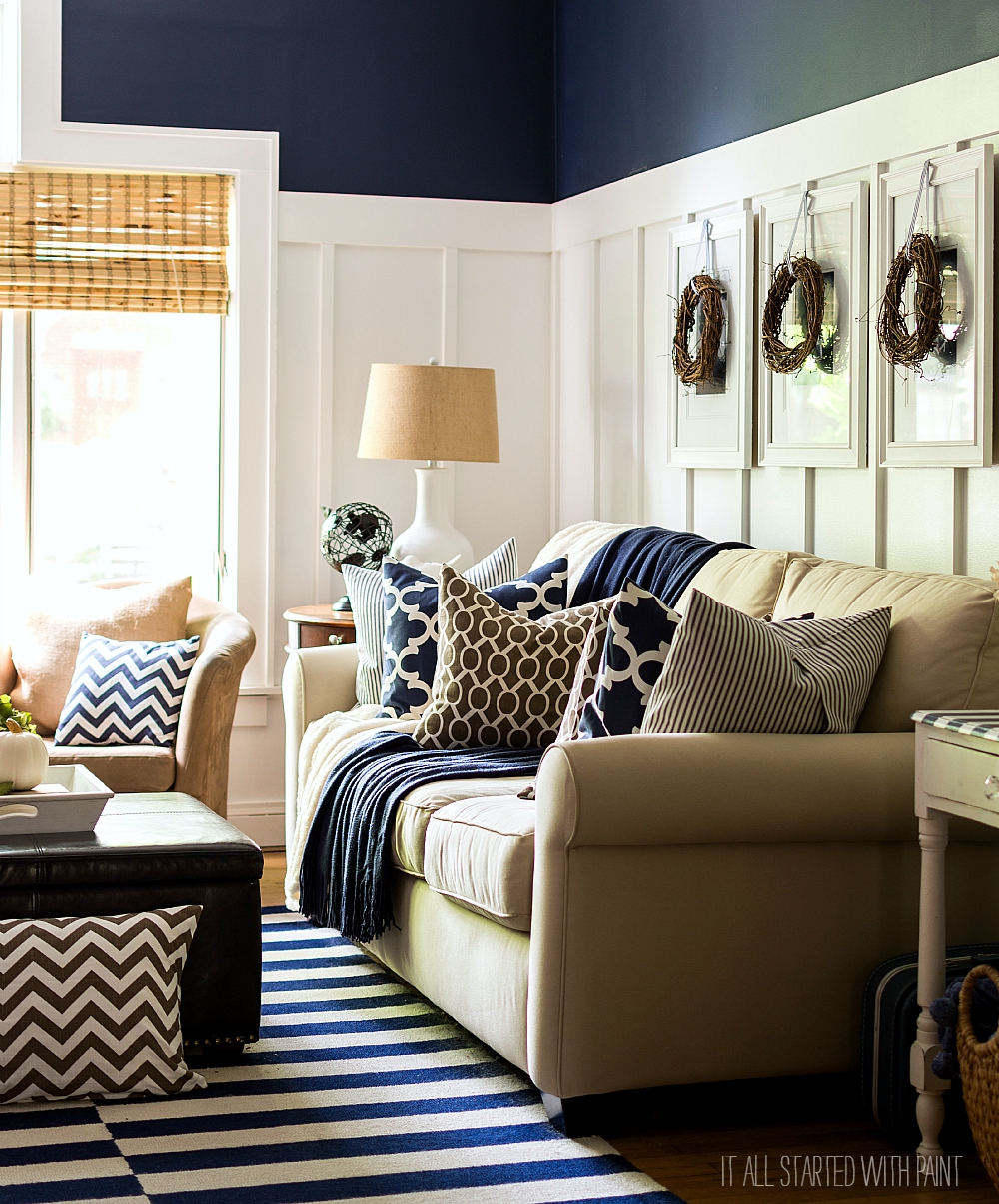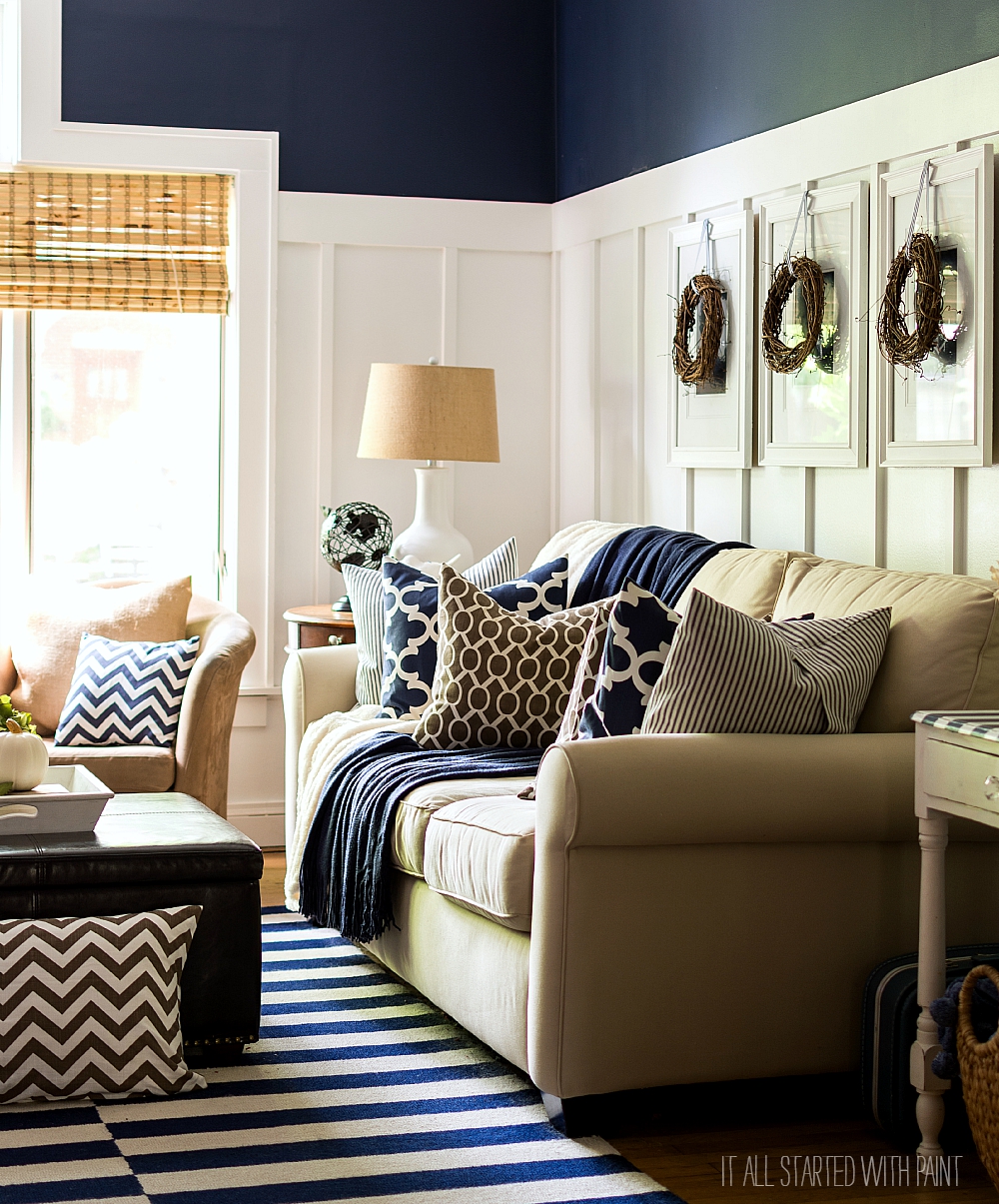 My daughter has staked her claim in that comfy corner of the couch and can frequently be found perched there with a cup of tea in hand and a laptop atop her lap.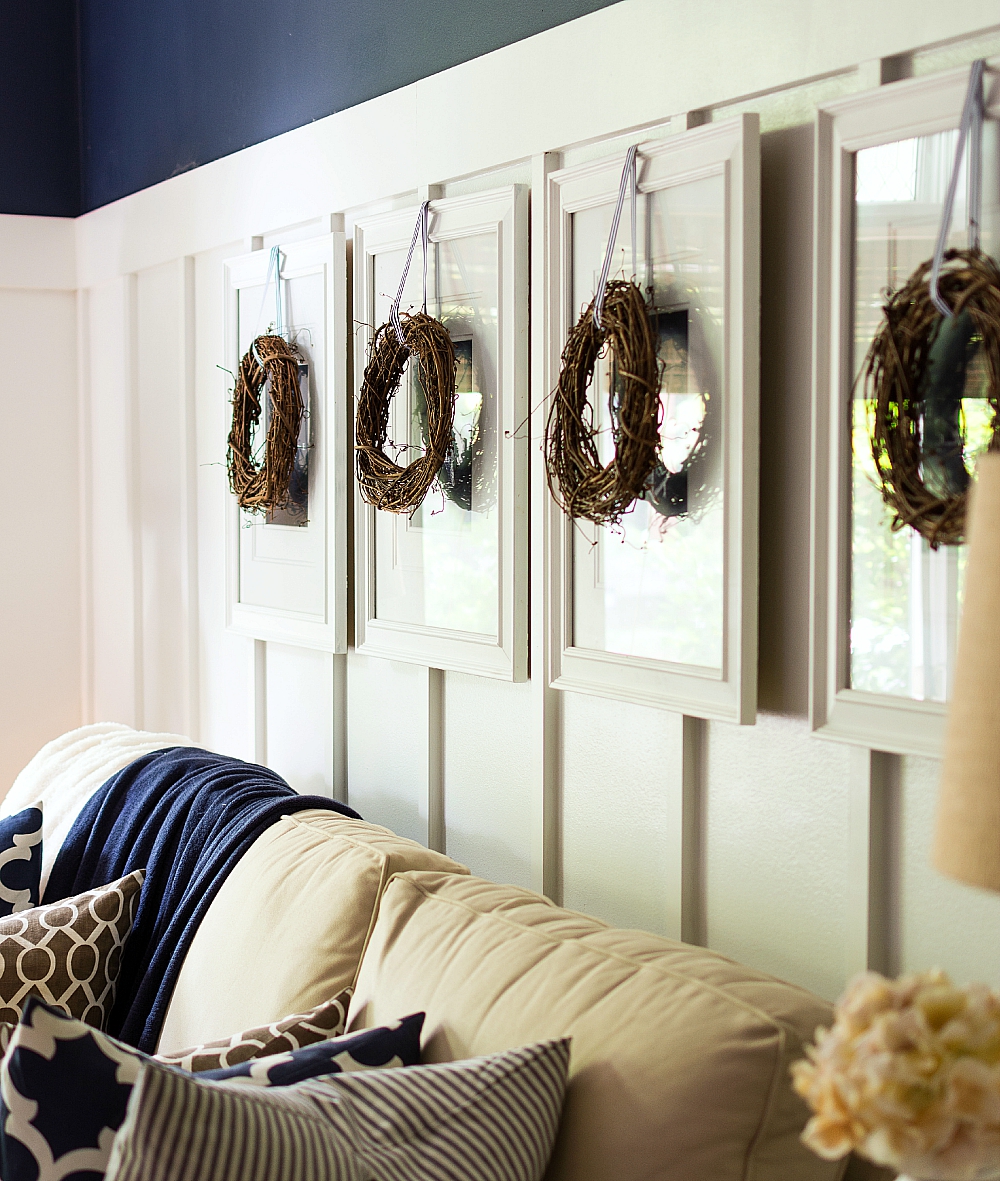 I'm just waiting for one of those twine wreaths to fall on her head. They're only attached with some Command strips and Scotch tape. Tee hee.
Why yes, I am up for a mother of the year award! 😉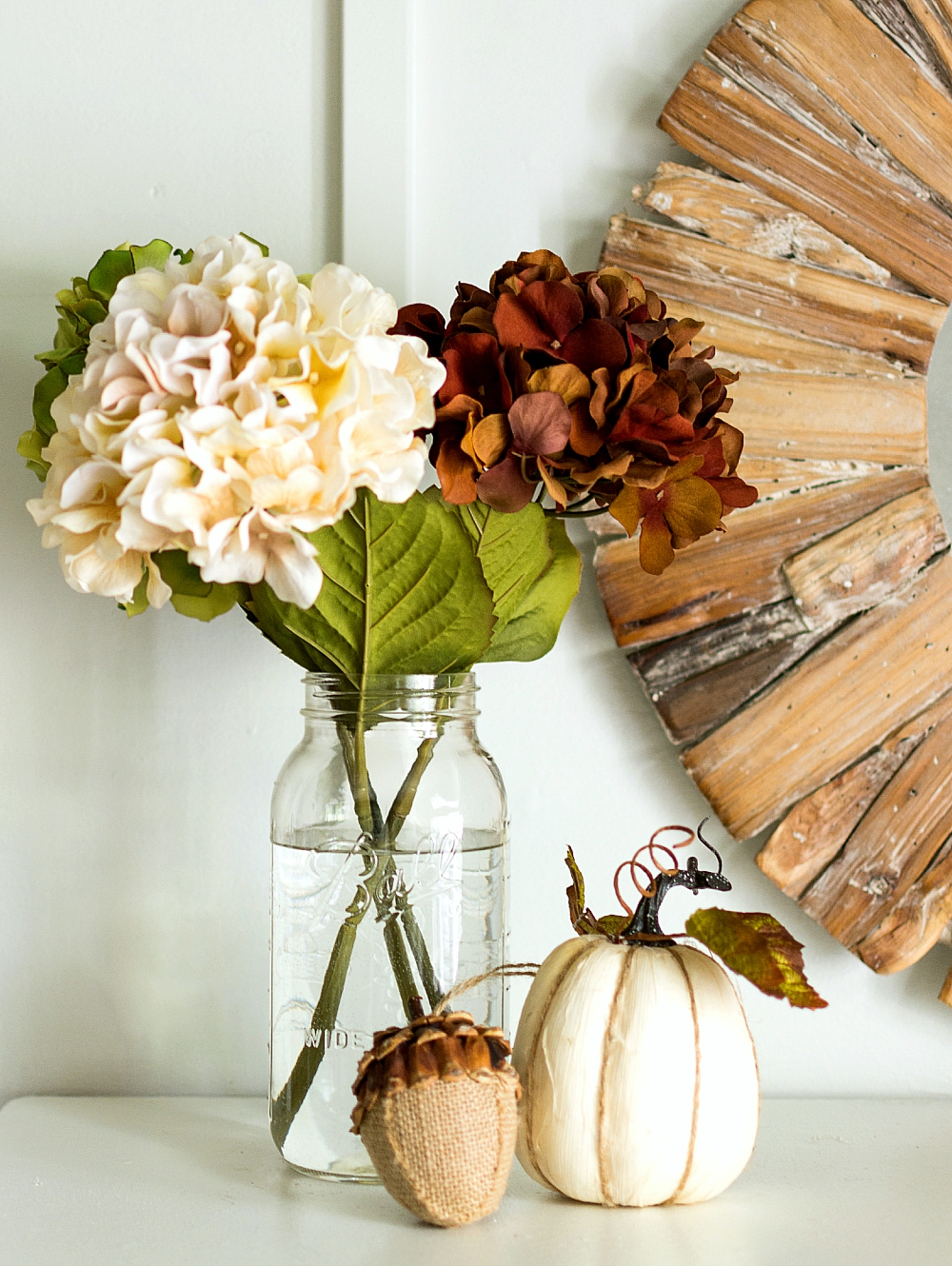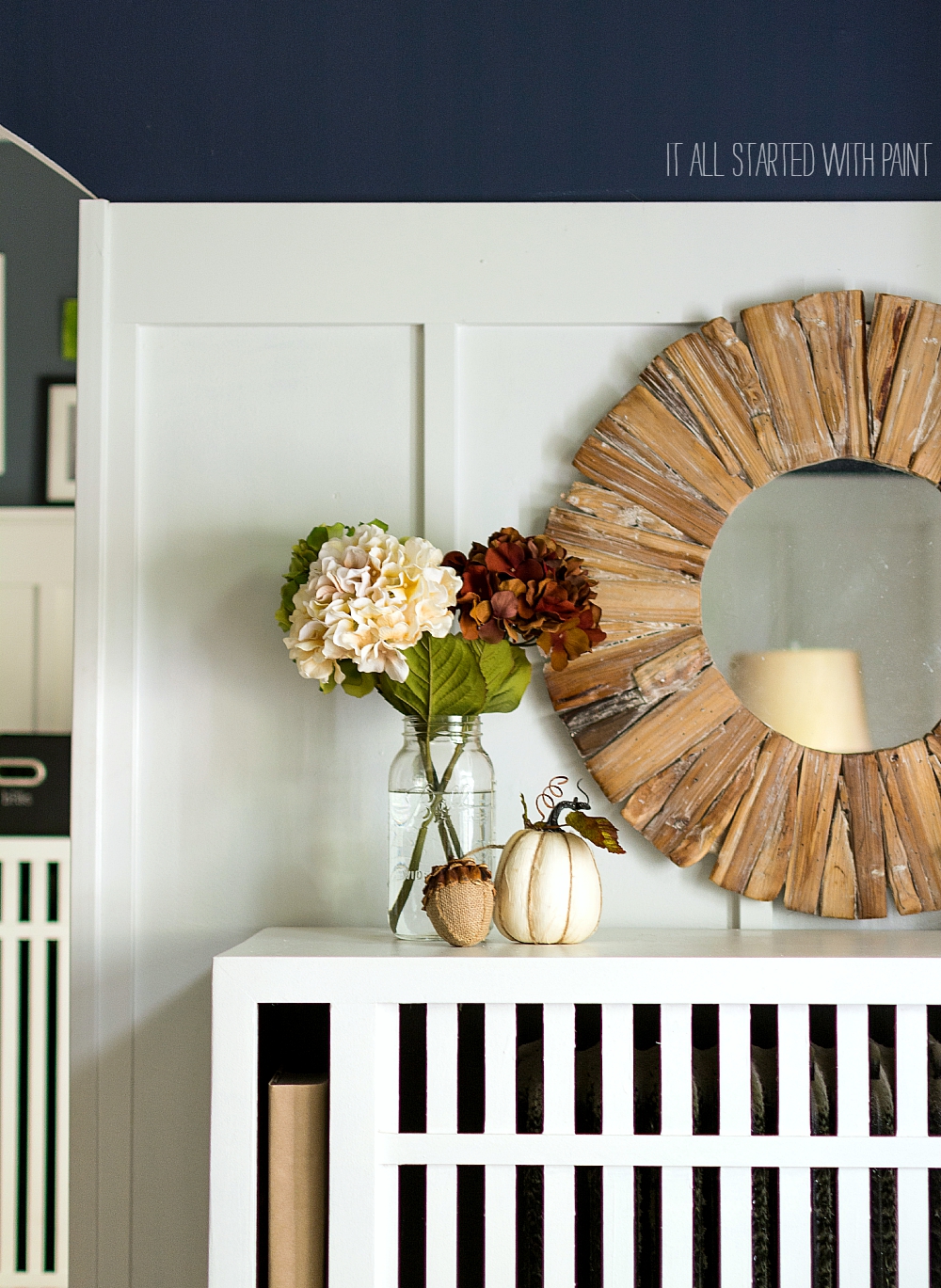 The simple (vignette-challenged) theme continues on the fantel mantel radiator cover. A new driftwood sunburst mirror (that, upon closer inspection, could use a shot of Windex …ah well.) is anchored by mason jars, hydrangea and faux pumpkins and acorns I found at Michaels.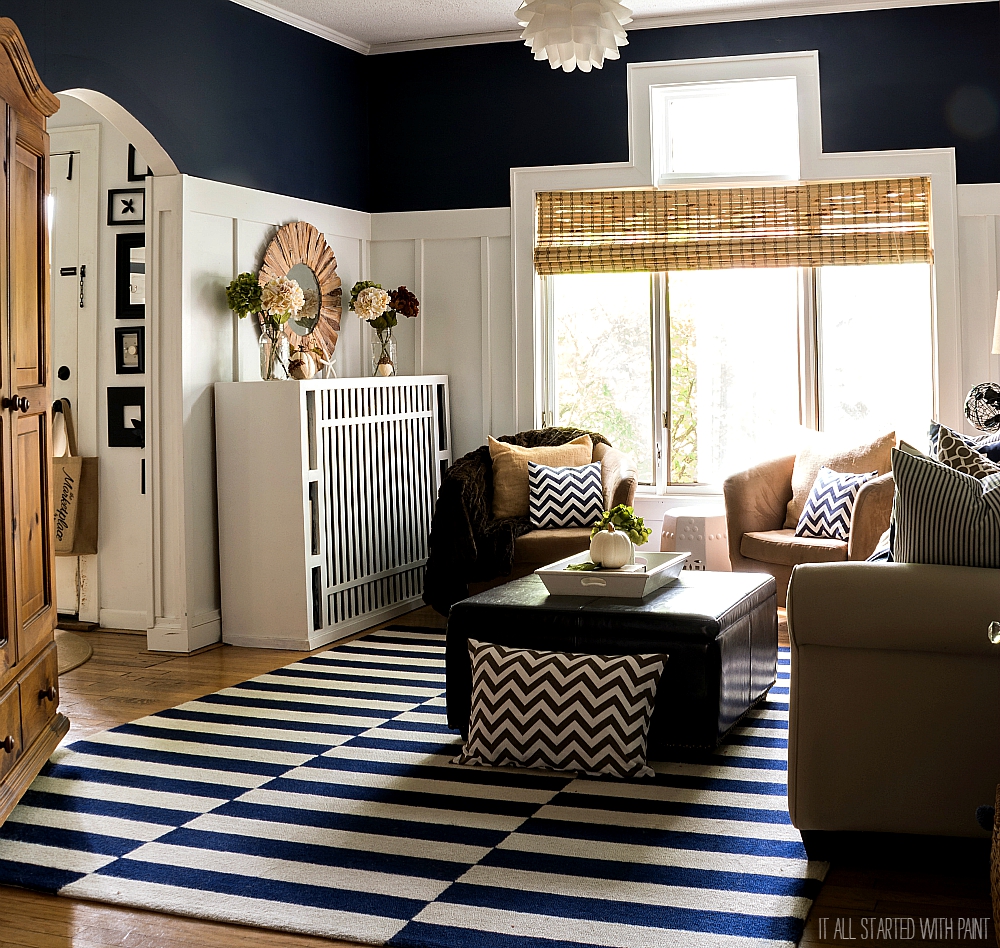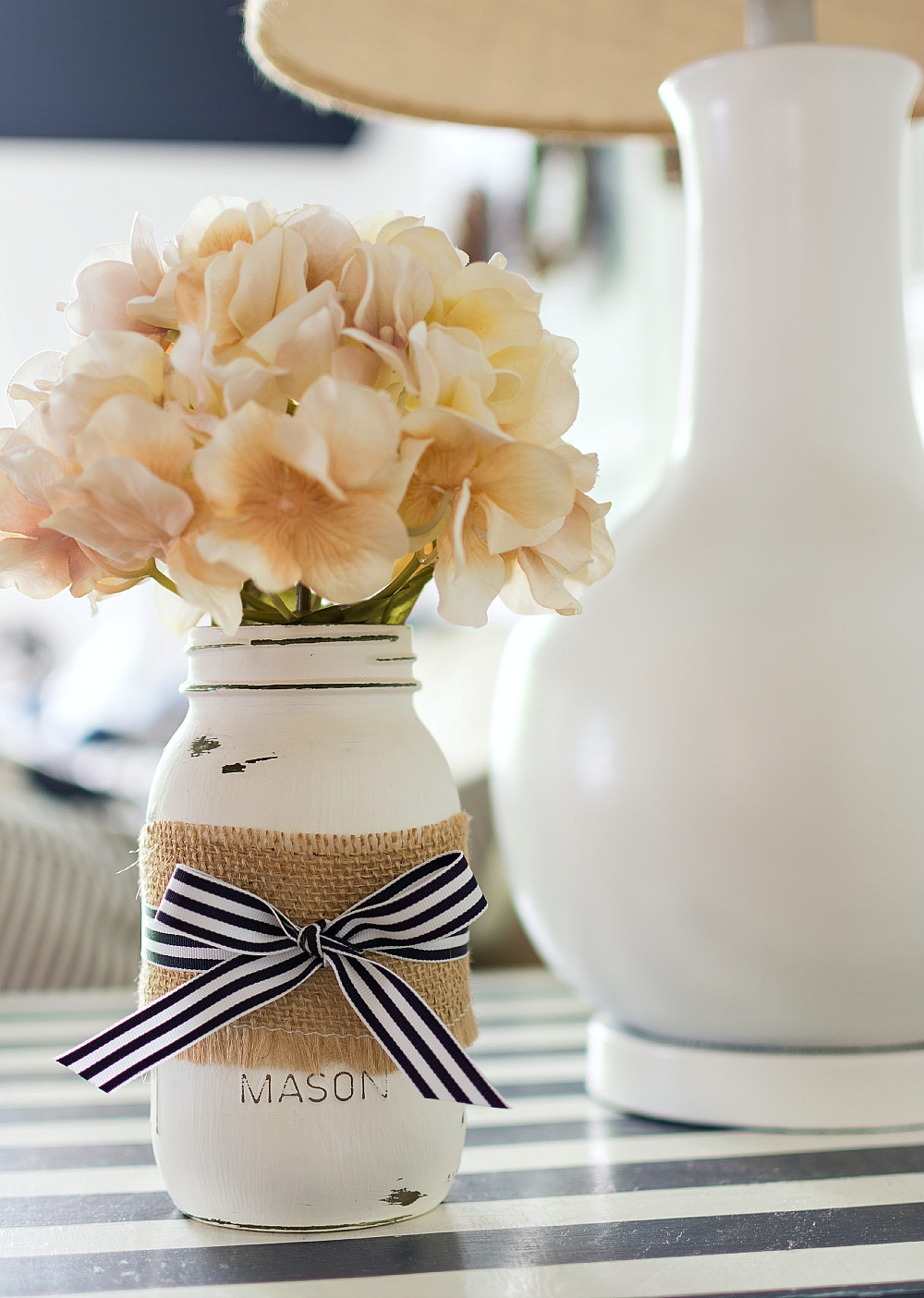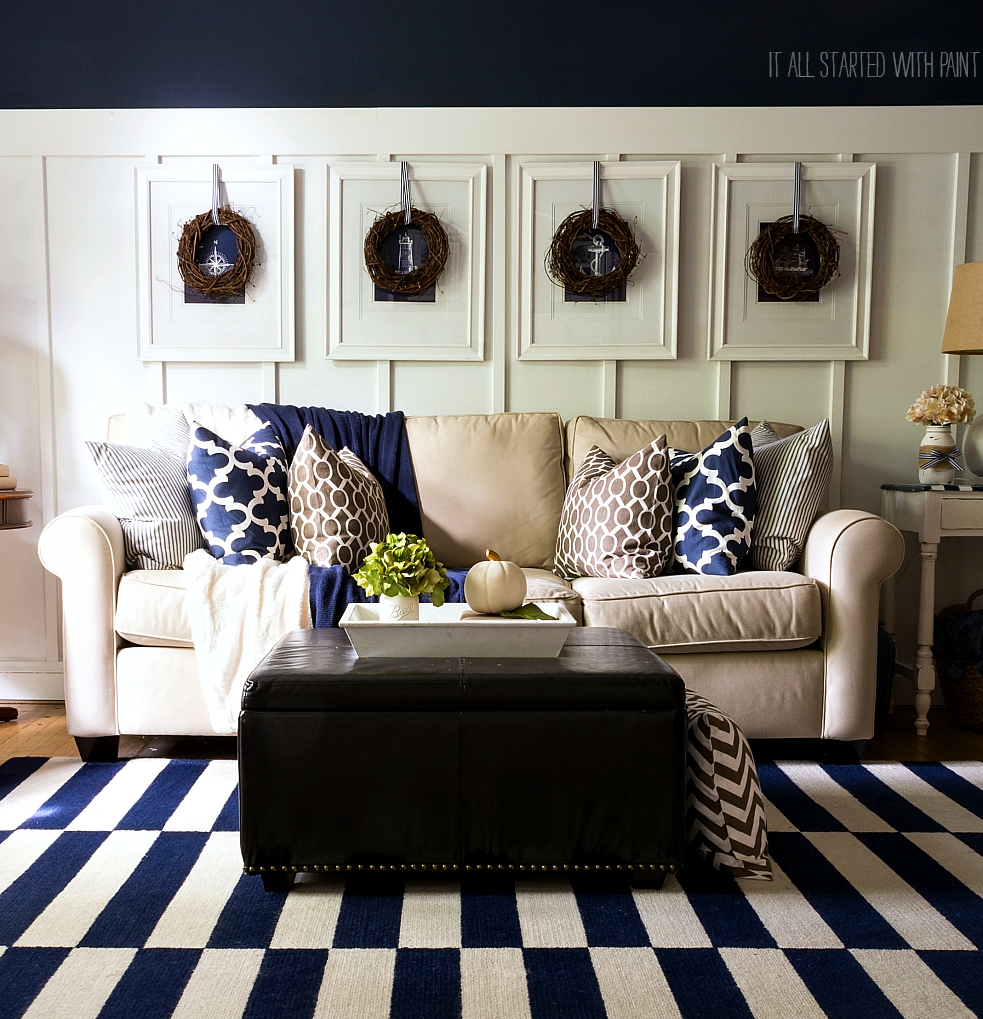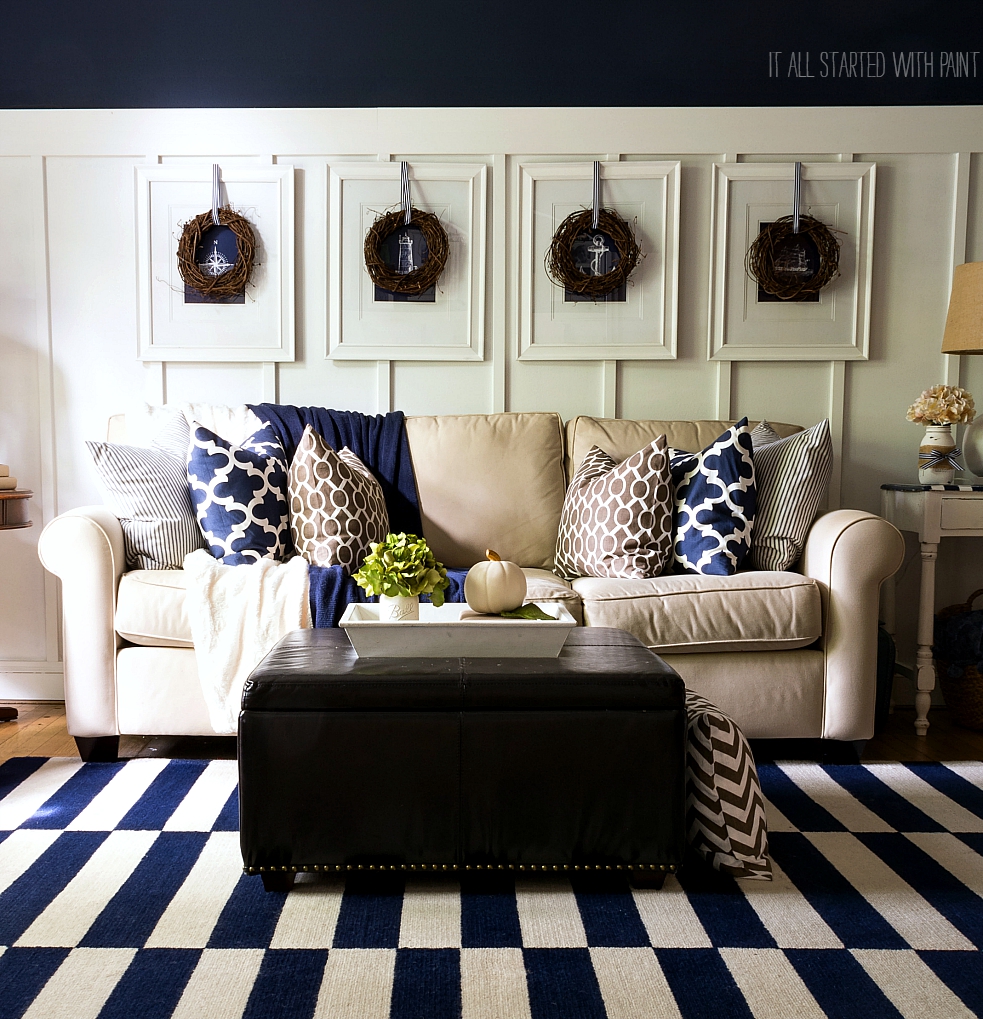 Thank you so much for stopping by and checking out my navy and brown fall decor in the living room. And while I didn't share a picture of my fabulous bronzed short-clad legs, I can share some links to even more fabulous fall decorating inspiration. I'm proud to be part of a week-long fall decor home tour organized by Brenda at Cozy Little House (thanks Brenda for including me!).

Fall Home Tour Sources
[show_shopthepost_widget id="1983123″]

If you're stopping by from Exquisitely Unremarkable, welcome to my home. And next up for you is D.D.'s Cottage (which I guarantee you will love!).
And here's the full 2015 Blogger Fall Tour line up for the week …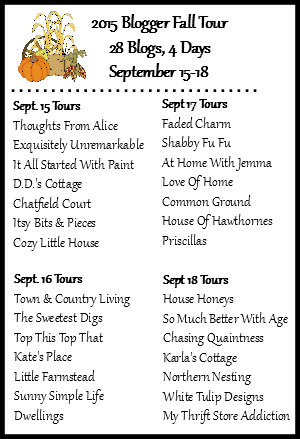 Now my shorts and my bronzed legs and I need to get busy decorating the rest of the house for fall.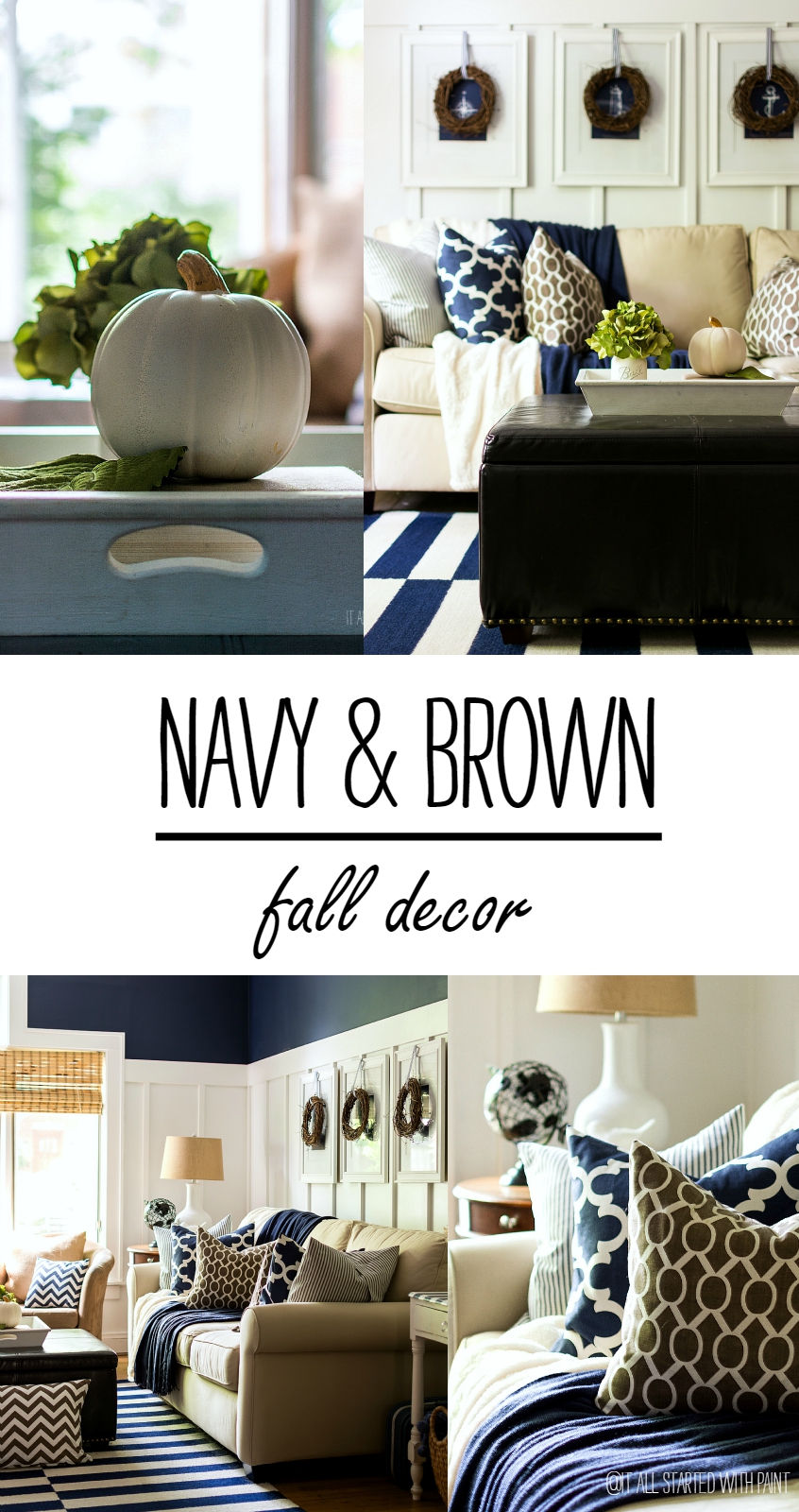 You might also like …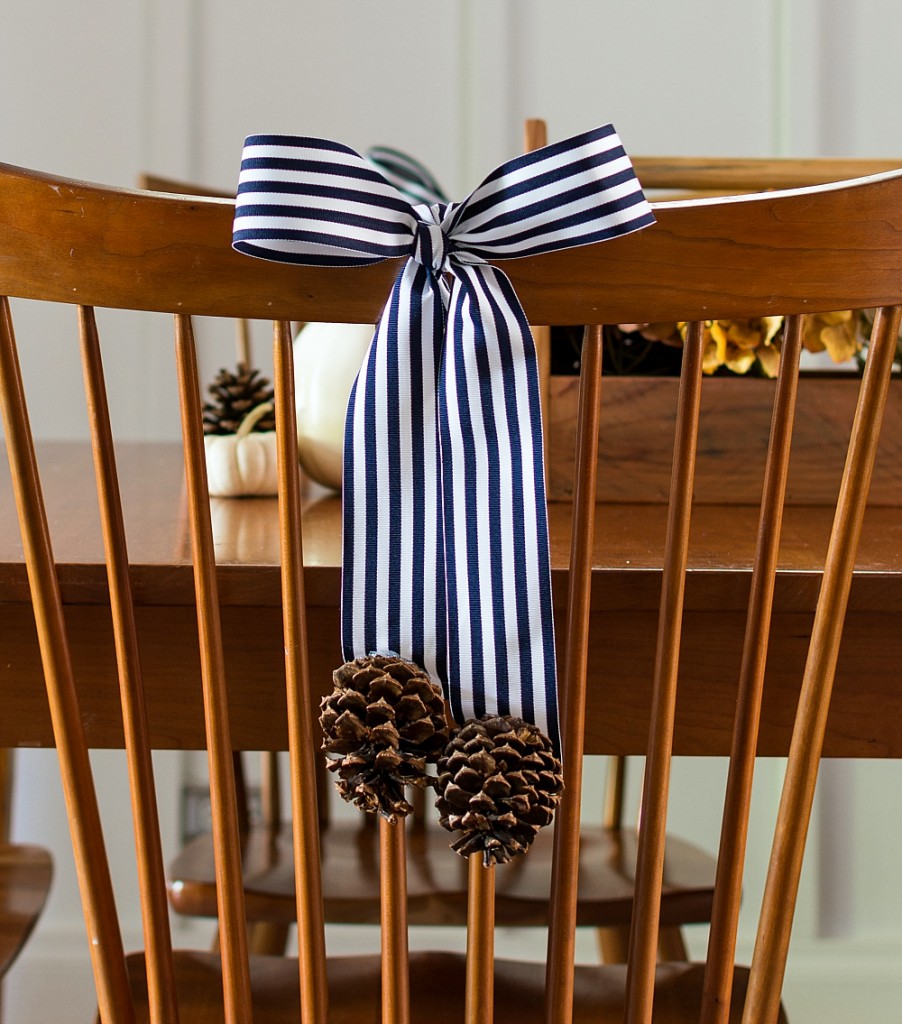 Fall in the Dining Room (click here)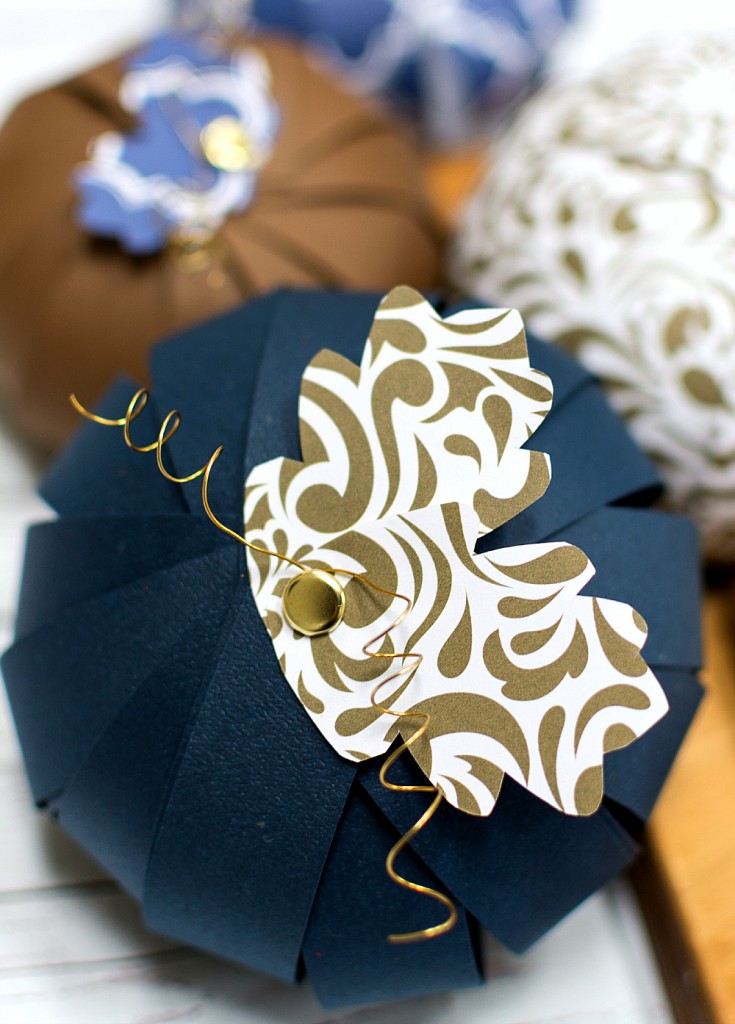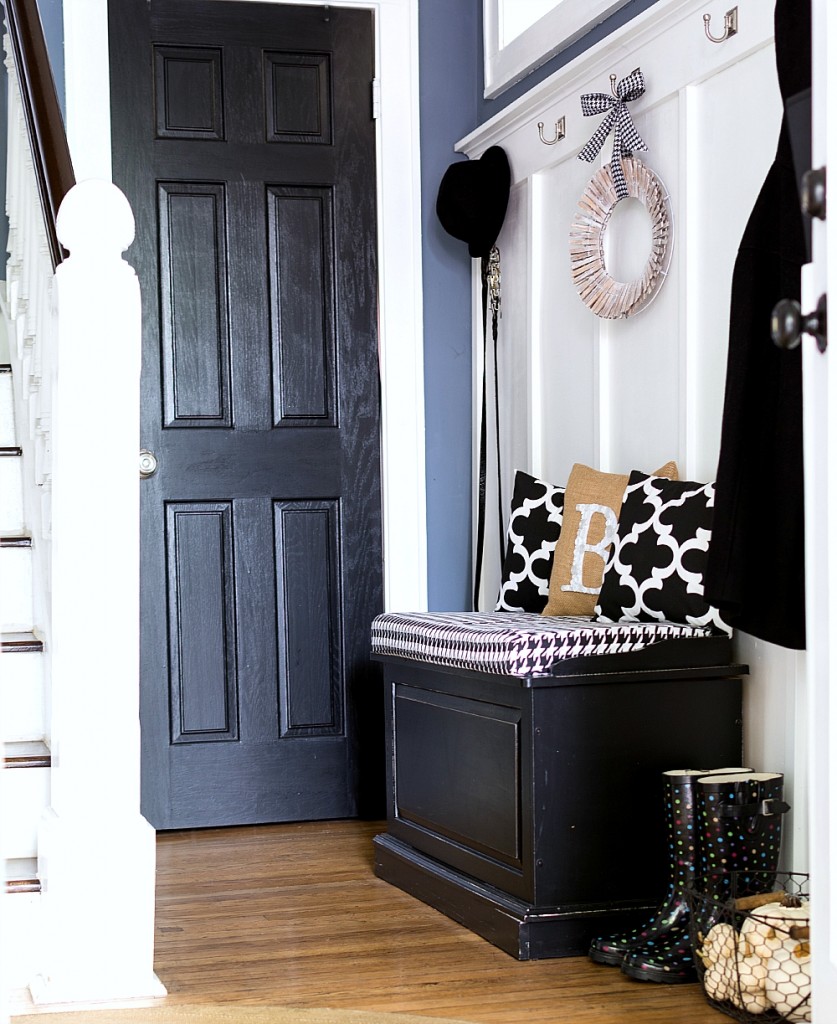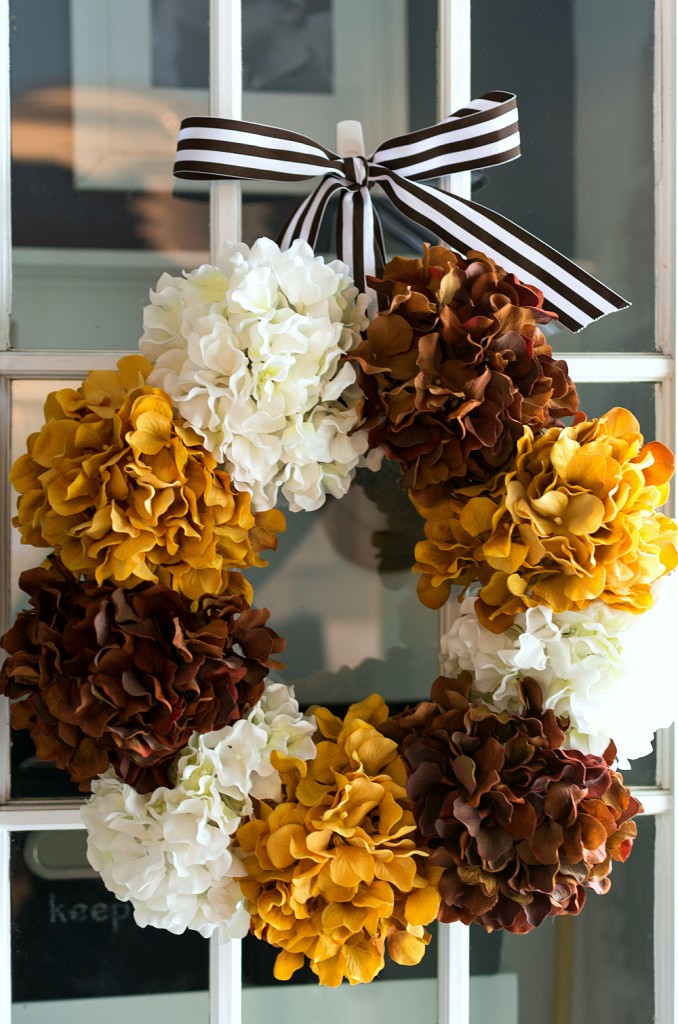 Want to keep up with my projects?
It's easy. Get it all started with paint delivered to your email inbox: