Succulent & Seashell Mason Jar Planter – Mason Jar Planter Ideas.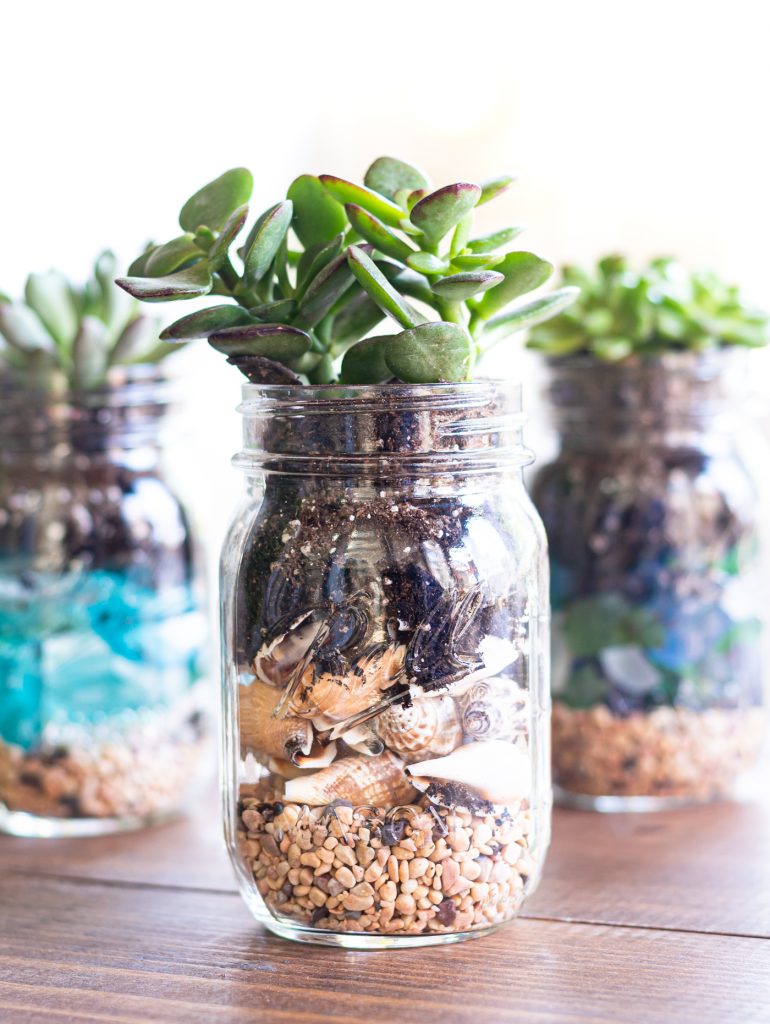 Every few years, I like to try my hand at growing things. Again.
Translation: Every few years I contract a bout of amnesia and forget I do not have a green thumb.
And this year is "every few years."
I started on my "I Can Grow Things" spree with my front and back yards. My track record of growing grass is not … well … not strong. So this year I decided to try again. For the umpteenth time.
Translation: When I say I'm trying again to grow grass in my front and back yards that means I doled out a ridiculous amount of cash to a landscaper to try and take back my yard from the weeds and plant grass seed in the front, and sod in the back.
The experiment is still in the early stages, but I have to say there is quite a bit of green going on around here!
Translation: There was quite a bit of green going on until (1) the dog peed on the sod out back and; (2) the city of Chicago finally got around to trimming my (technically their) tree out front and left a 6 foot pile high of branches on the newly-seeded-and-growing parkway grass for the weekend.
But before the dog and the city's Bureau of Forestry decided to test my resolve, I felt empowered … emboldened … to try my very own hand at planting some succulents. In a mason jar. With seashells.
No large sums of money were doled out for this project. 🙂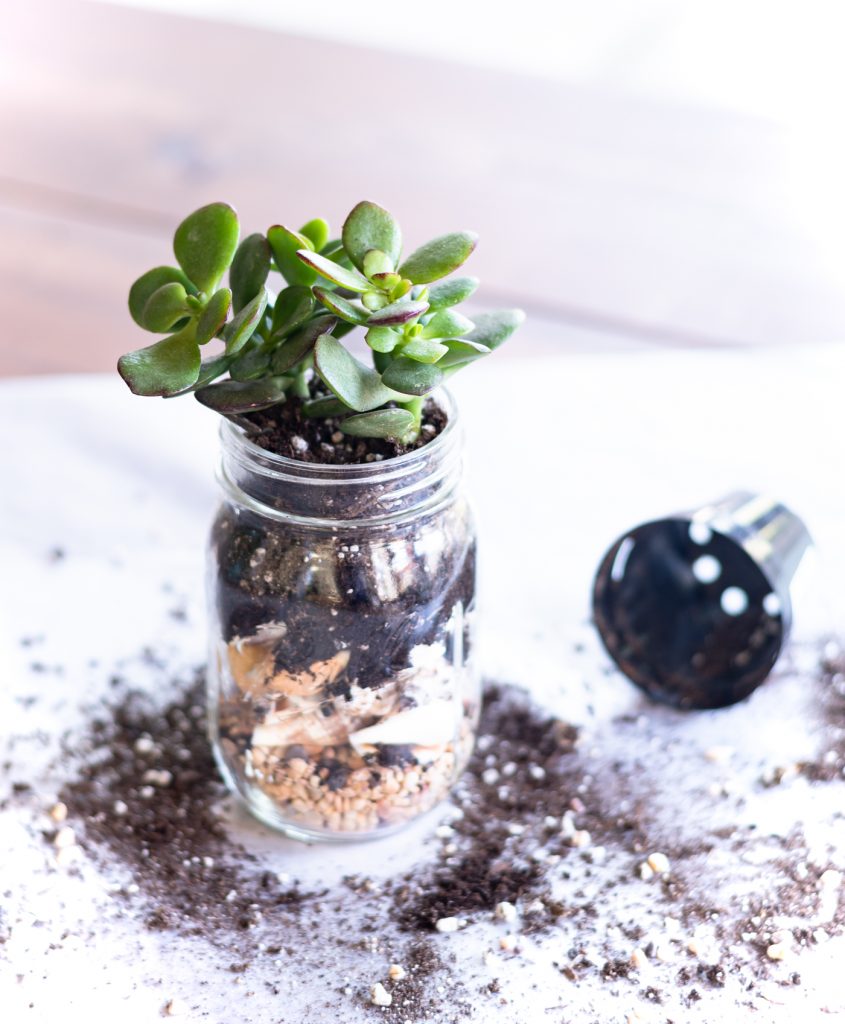 How To Make A Succulent & Seashell Mason Jar Planter
Materials*
Potting Soil
*affiliate links.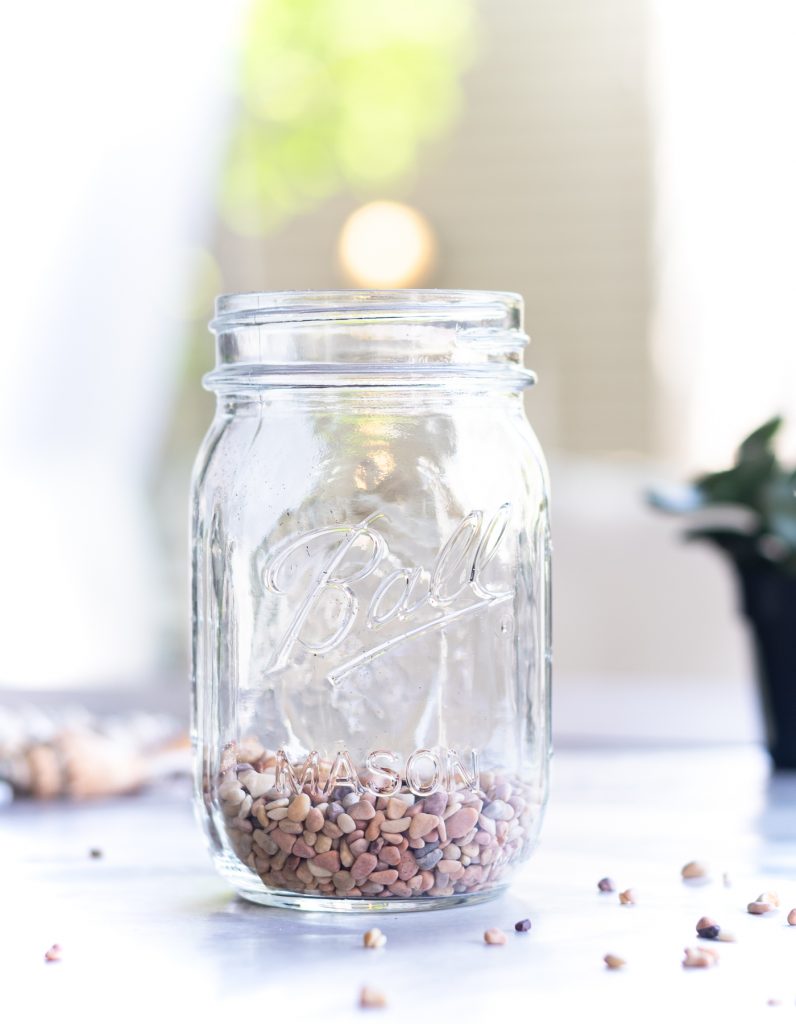 Add pea gravel (or aquarium gravel).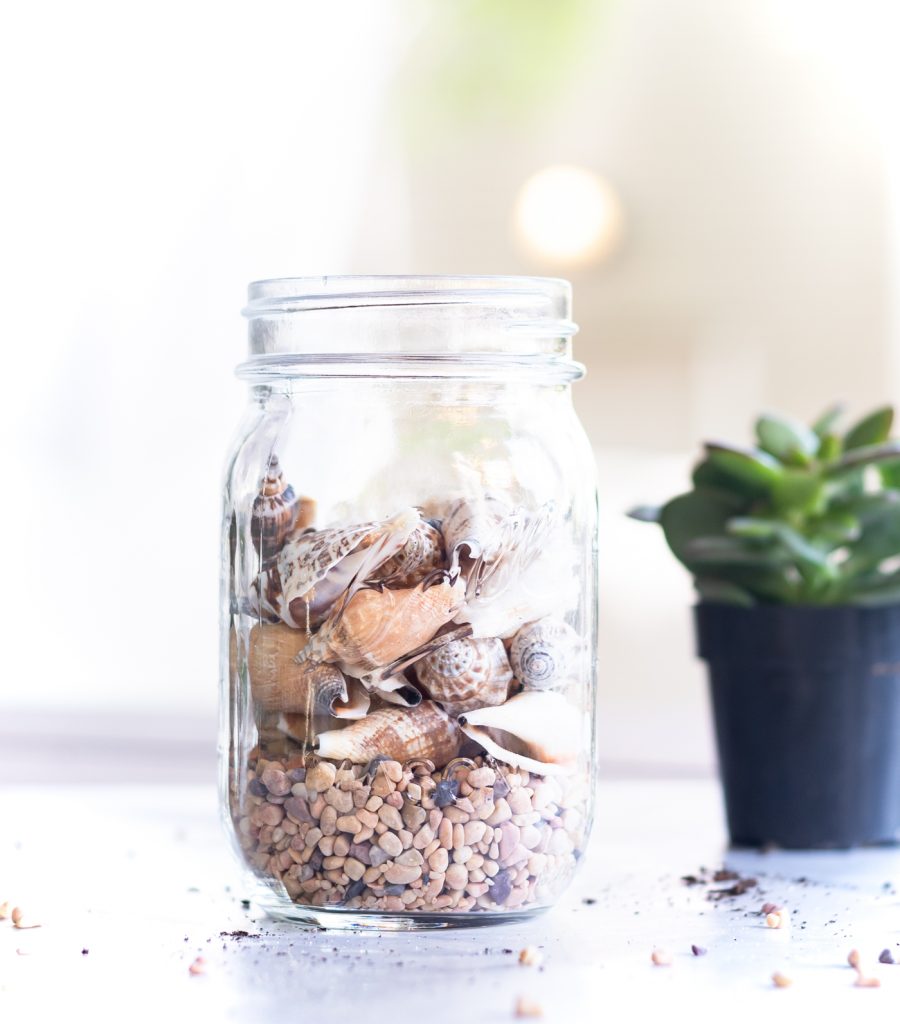 Add seashells.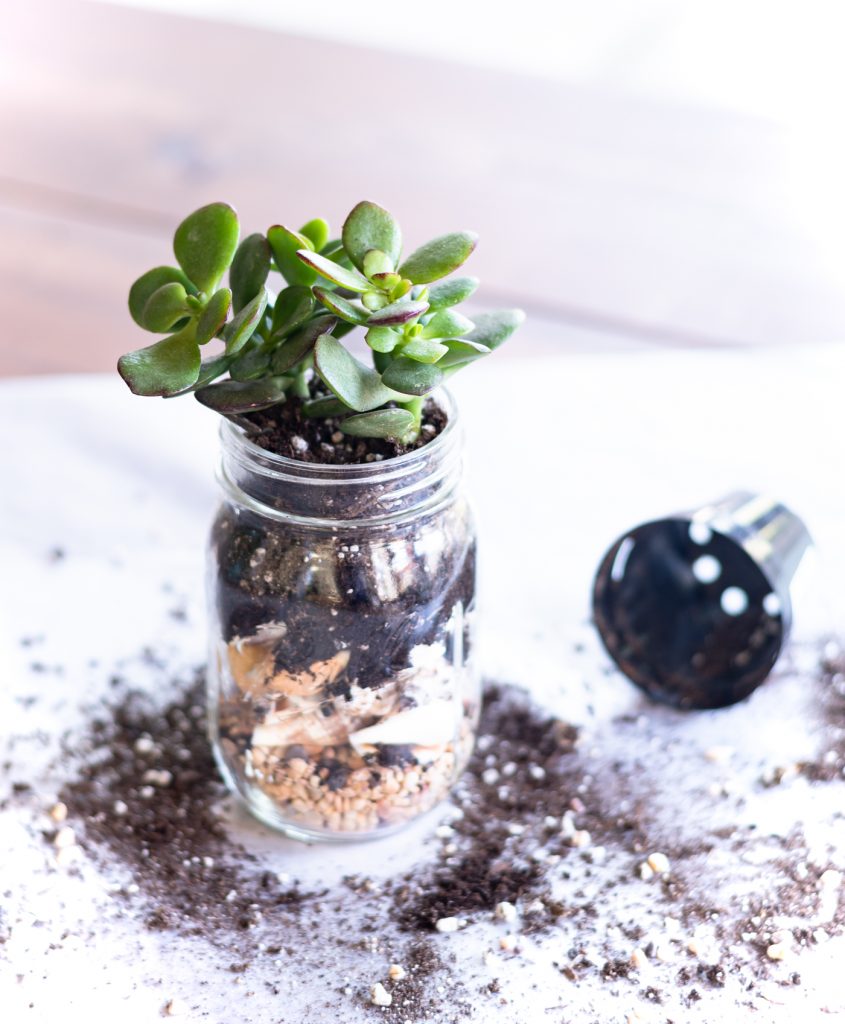 Add potting soil and succulent.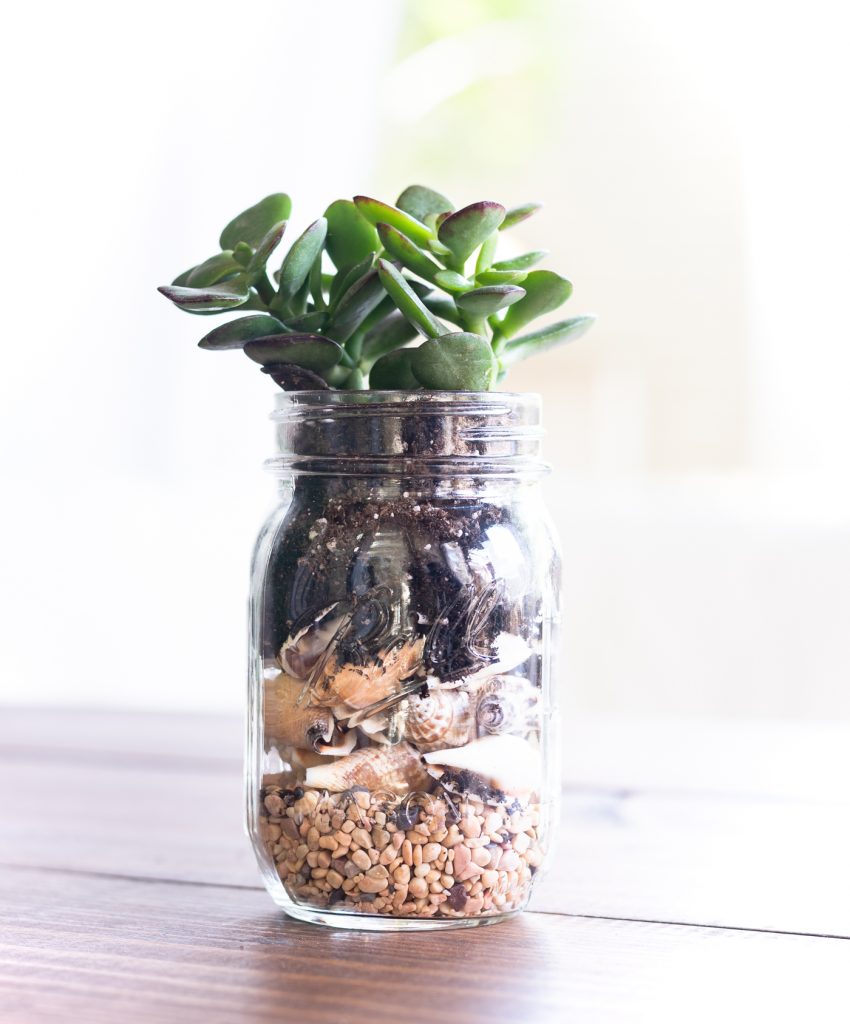 Water.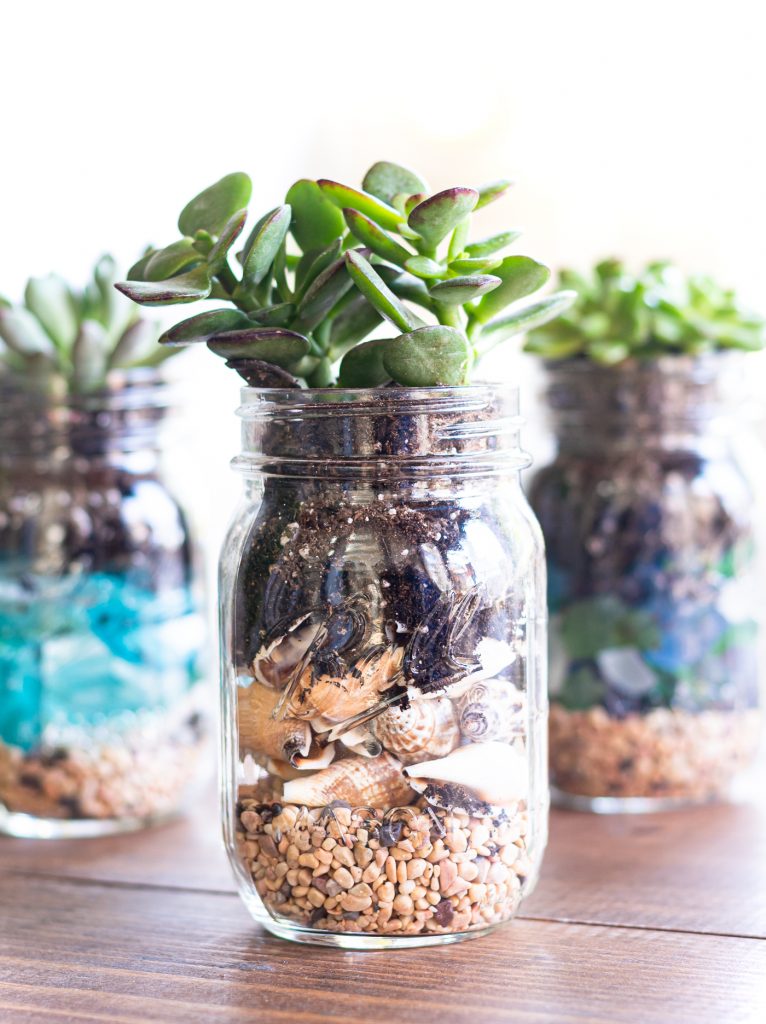 I also made some using sea glass that I shared on the other blog, Mason Jar Crafts Love …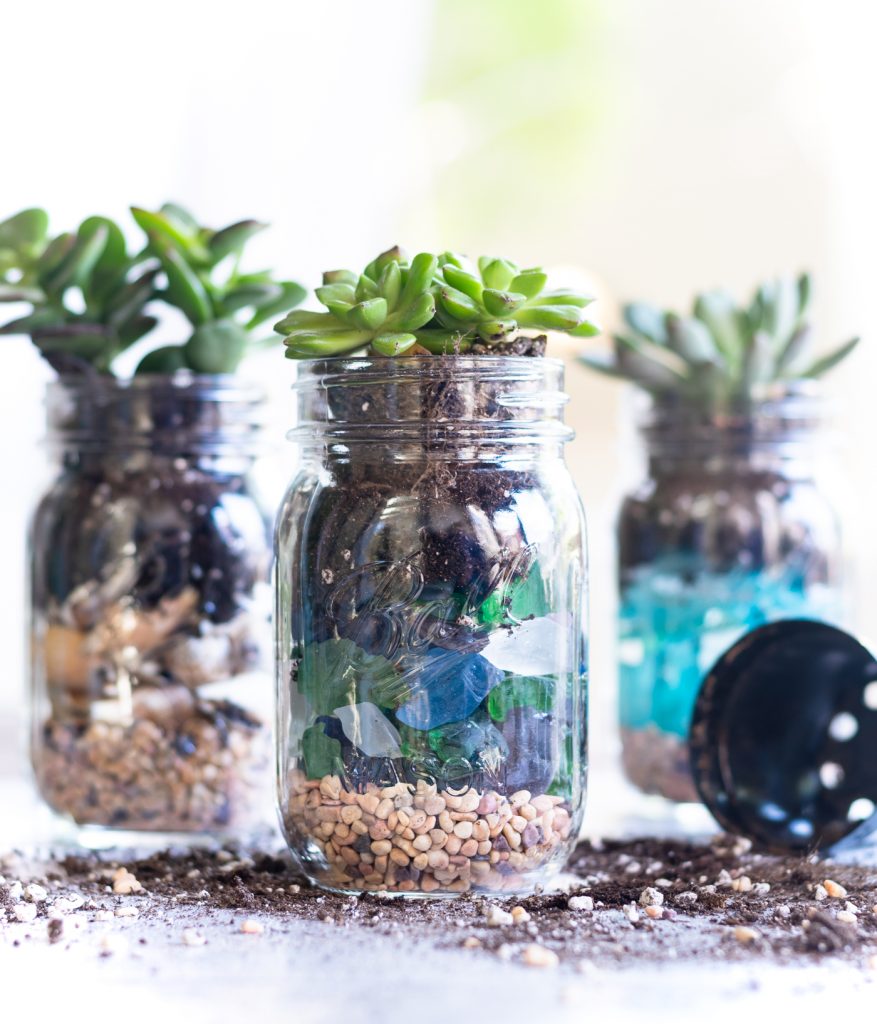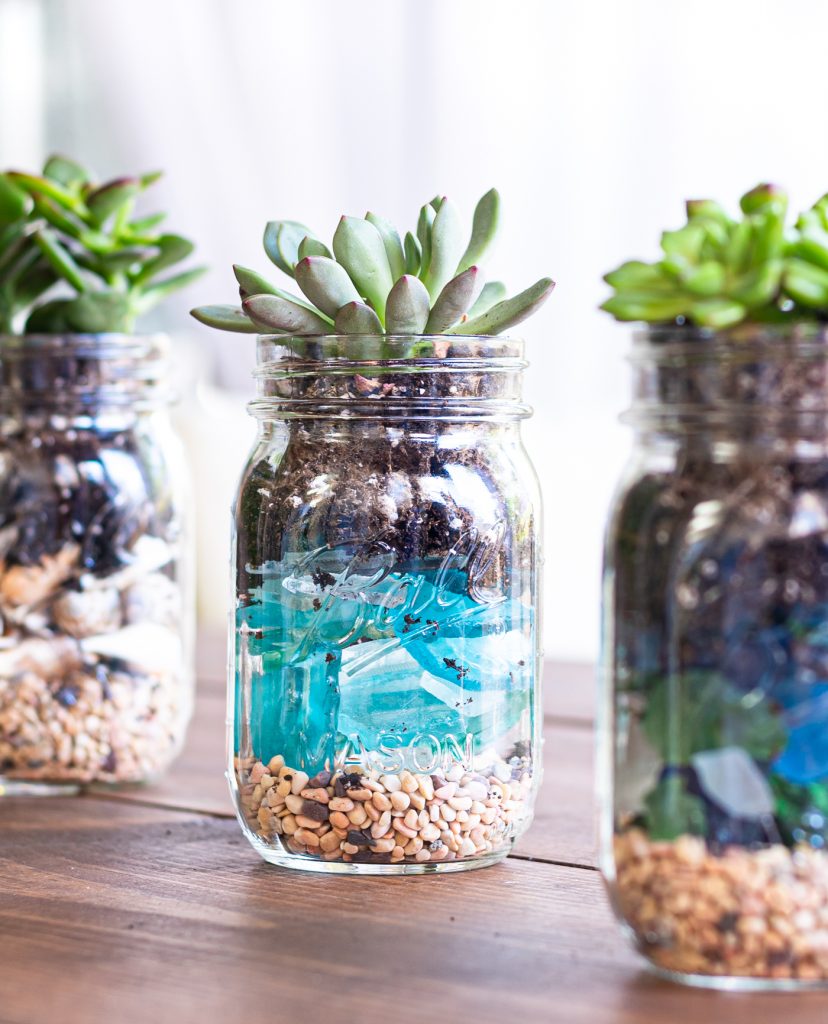 Pin It!