Today I'm joining up with Marty and Cristina and Jenn and Anita and Sarah to share our summer home tours.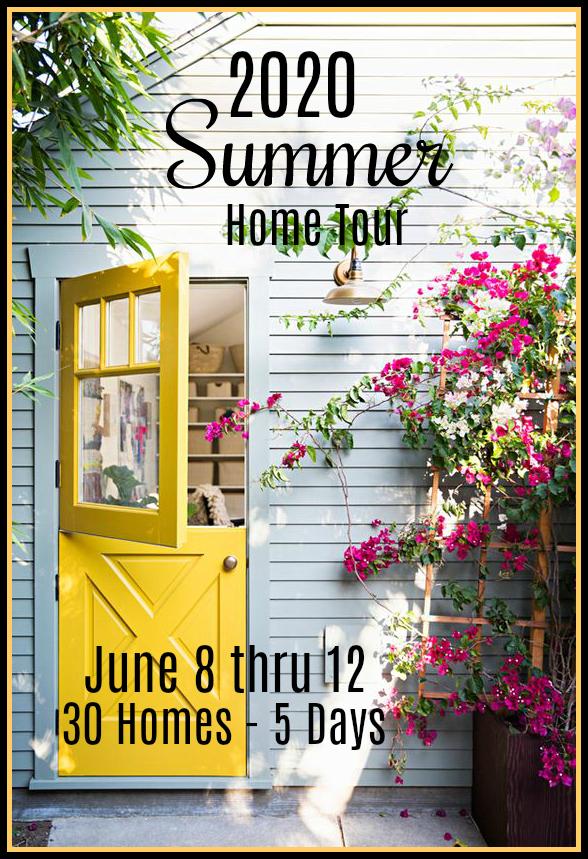 Though I'm only sharing my summer living room.
And it's not because I'm holding out on you.
It's because I wasn't originally scheduled to be a part of this summer home tour with Marty & Cristina & Jenn & Anita & Sarah and all the other fabulous bloggers who'll be sharing their fabulous homes dressed up for summer all week long (see links at the bottom of this post).
You see, the amazing Marty at A Stroll Through Life (who has been organizing these seasonal home tours for years and years and years) asked me at the end of last week(!) if I could jump in to fill the spot of a blogger who couldn't participate.
And I'm the kind of person who when asked to jump responds with a "how high."
So Marty asked if I could jump start one room. And I jump started my living room. For summer.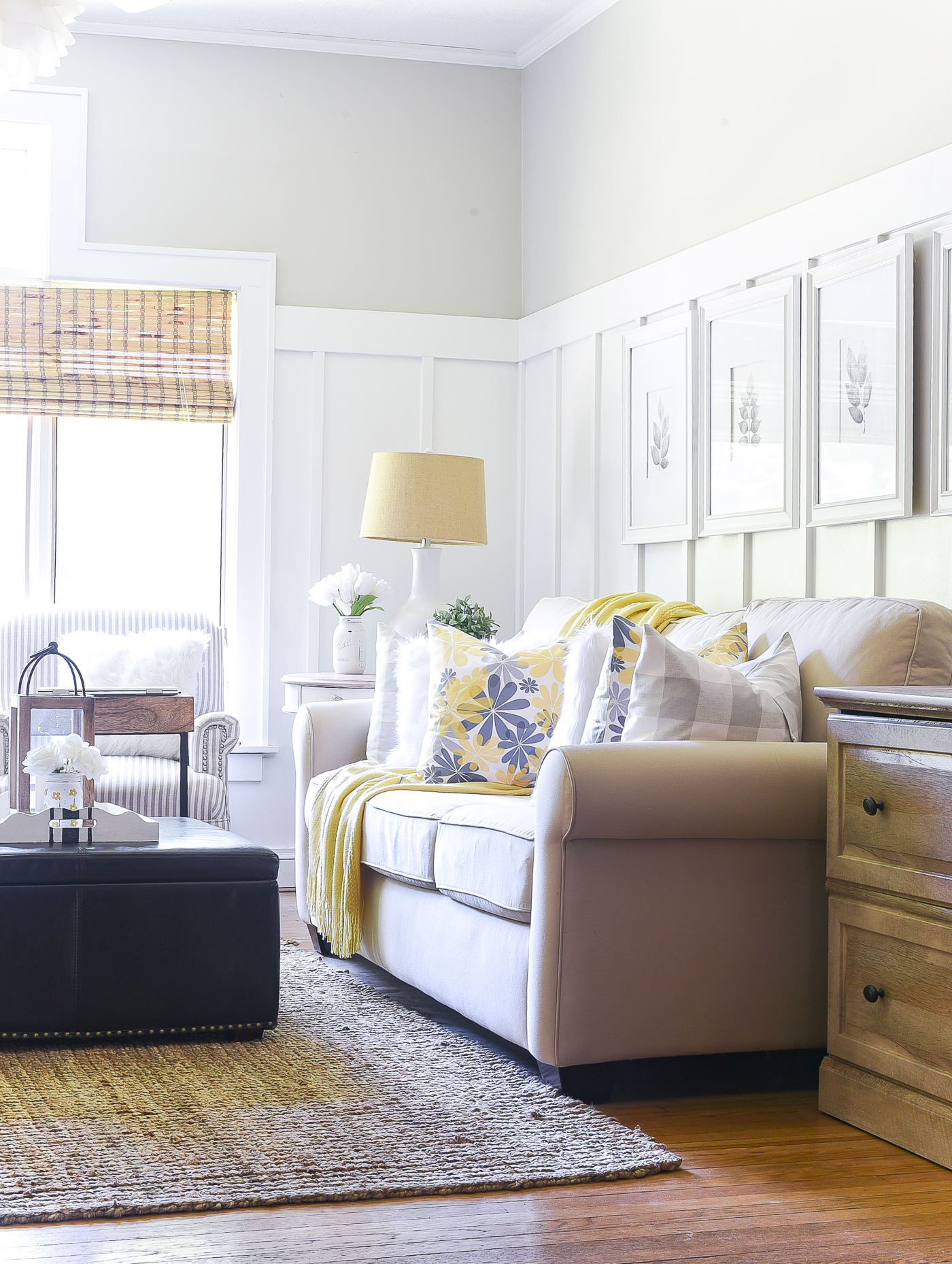 However, this is not my summer living room.
I mean, it's my house.
And my living room.
And it's summery.
And while I'm absolutely going with a sunny, summery gray and yellow theme this year … when Marty asked me to jump, I had in my possession 99% of what I needed to put my summer living room together.
Except the pillows.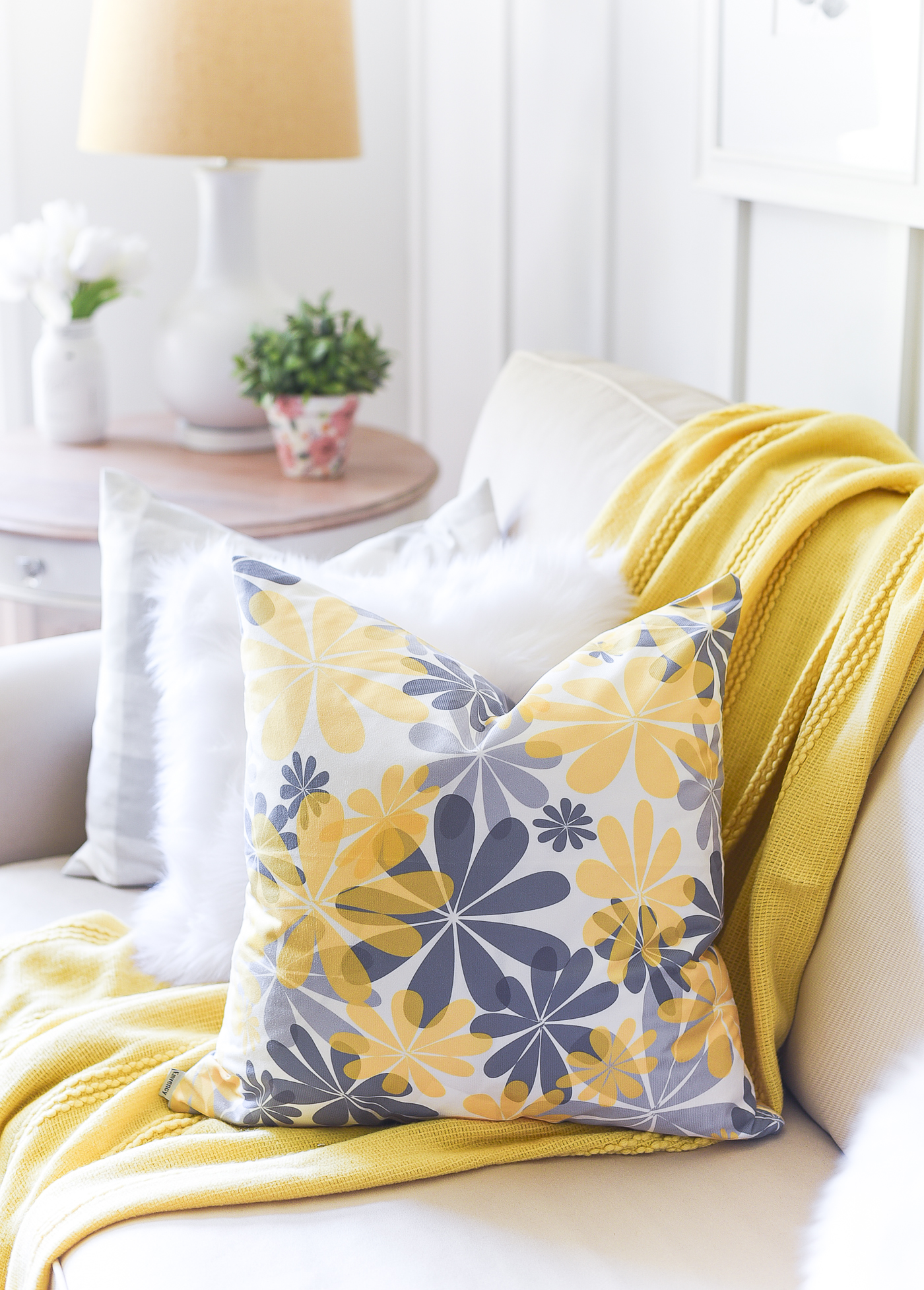 And now you're scratching your heads thinking …. um, Linda? … I see sunny, summery gray and yellow pillows on that there couch.
Yes, yes you do.
I ordered these pillow covers months ago (here's the affiliate link on Amazon) because they were sunny and summery and gray and yellow. Aand ridiculously, incredibly, dumbfoundenly affordable.
And I do like them. Truly.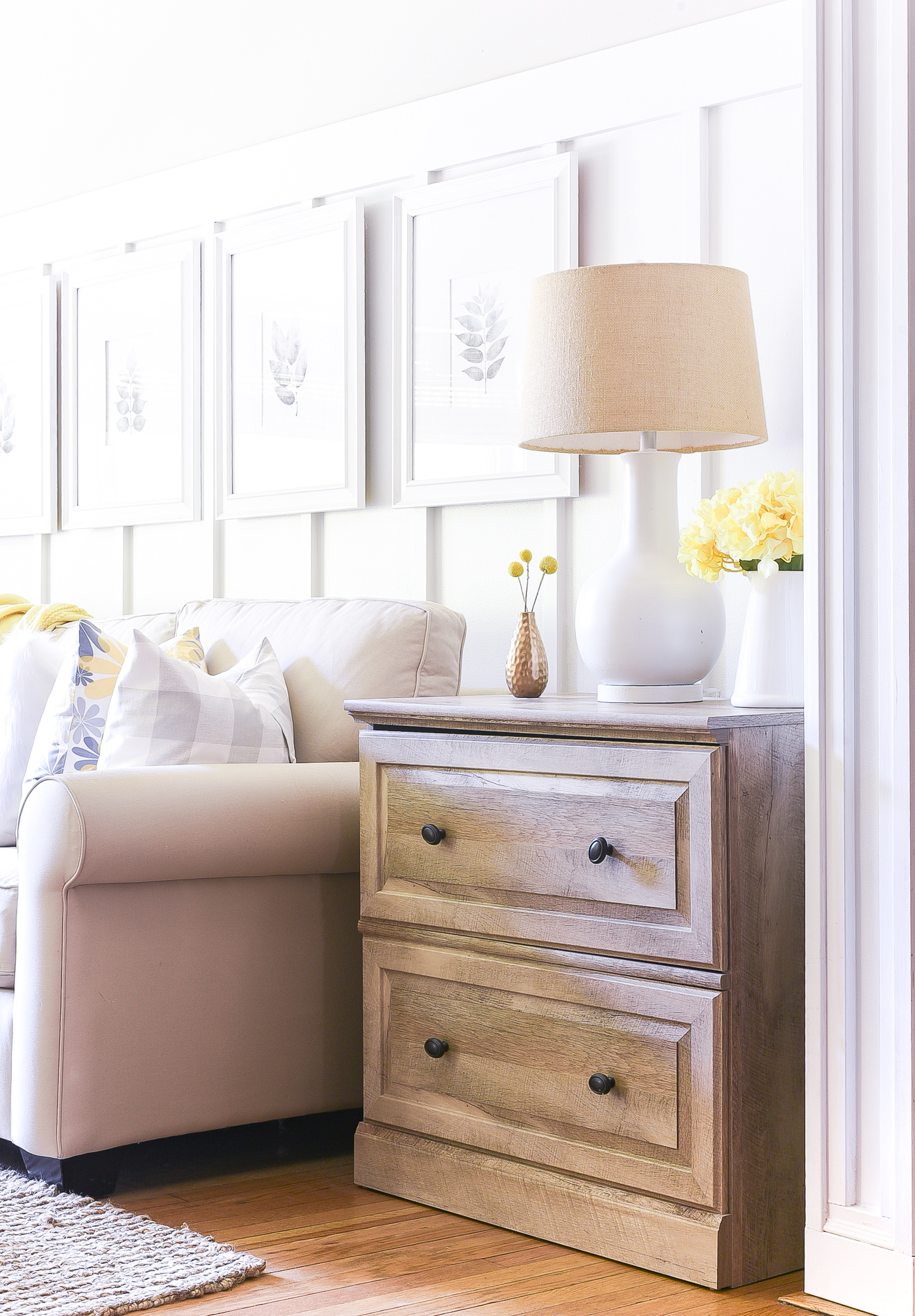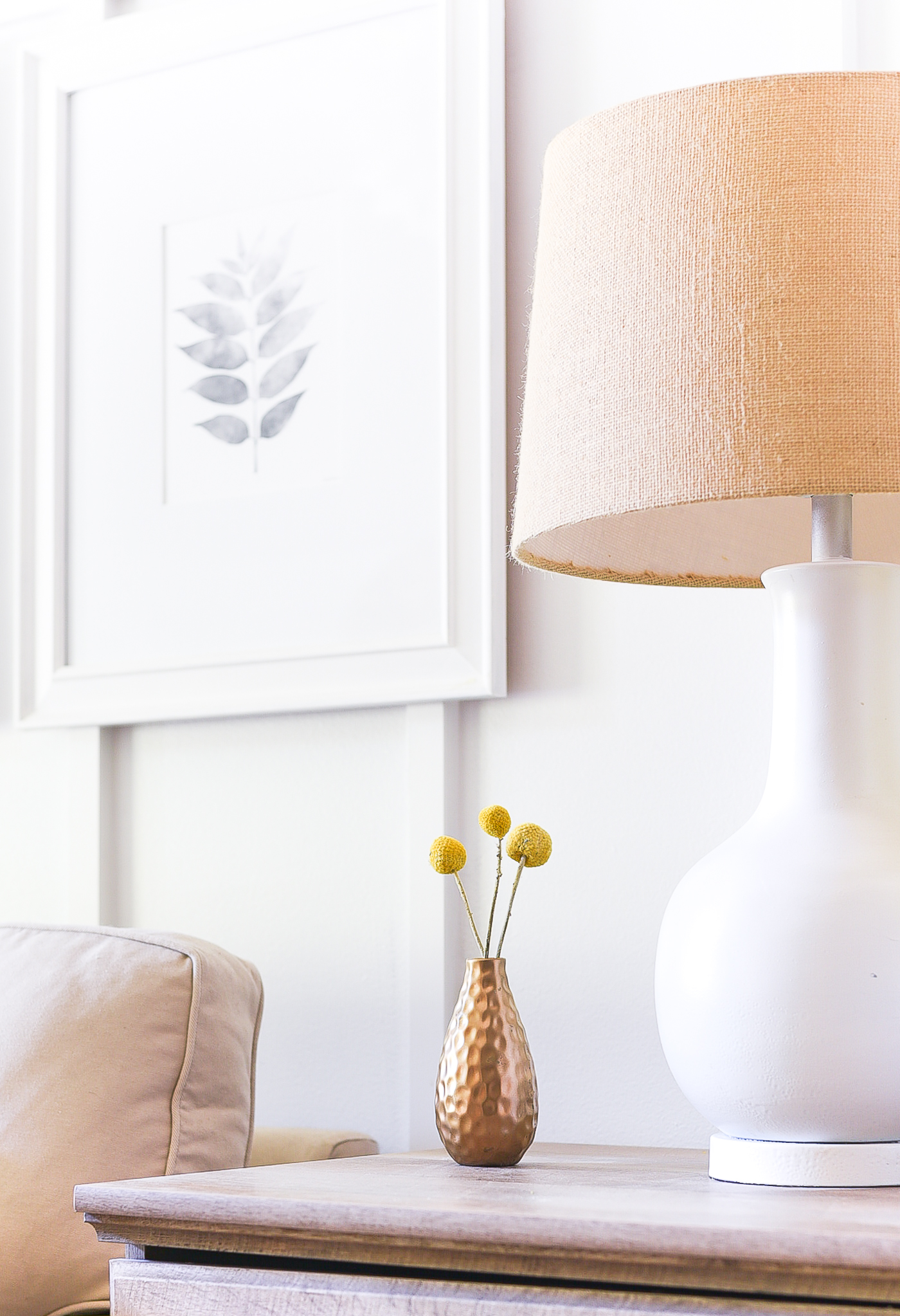 But when they showed up they were a bit brighter than I thought. And now that they're in the living room, I'm thinking they're too youthful? Like they belong in a tween/teen room? Or a college dorm?
I just can't put my finger on it.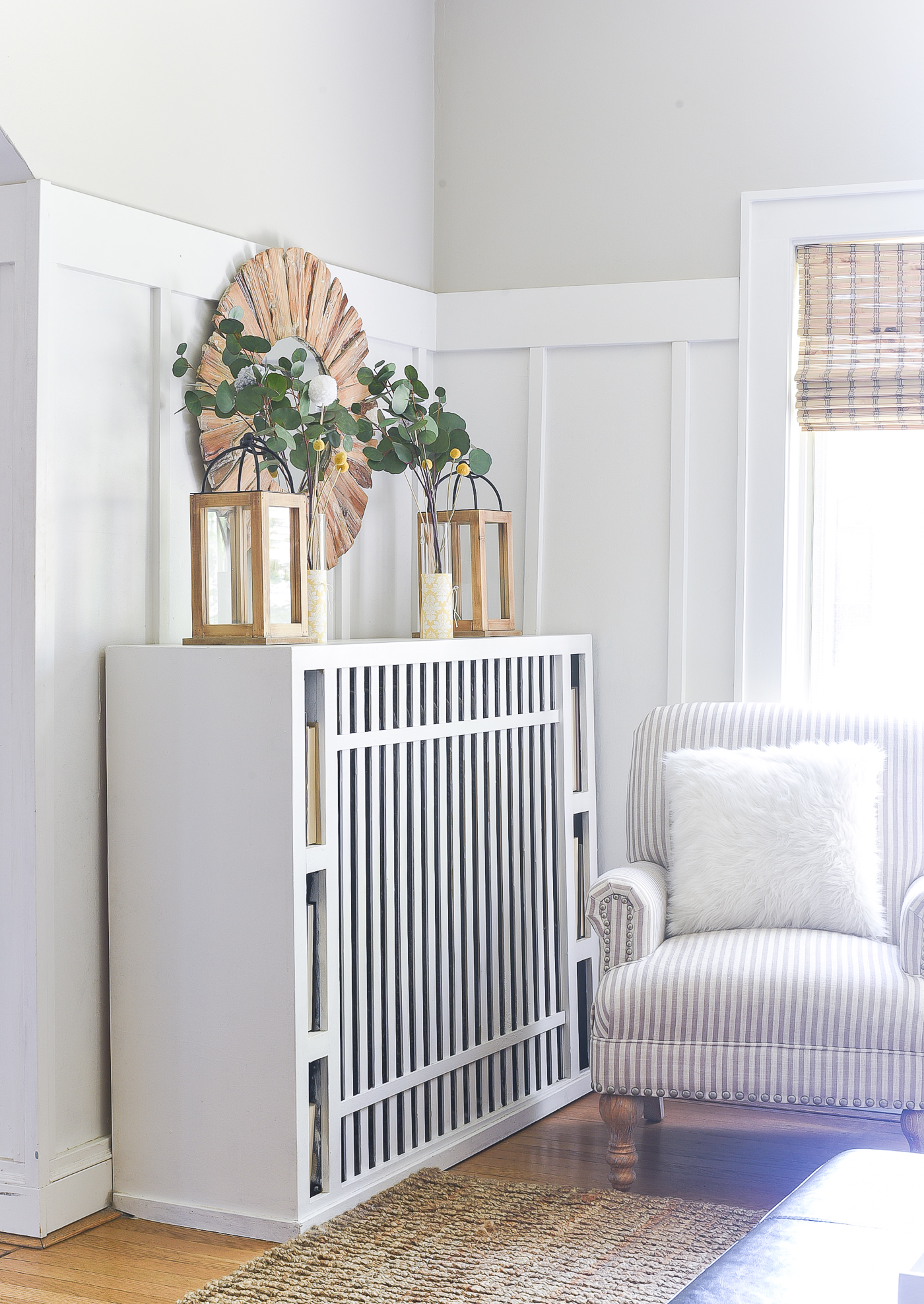 Honestly, I was having the hardest time finding just the right yellow pillow cover. Or yellow fabric to make my own pillow covers.
I wanted something soft. Subtle. Buttery. Almost neutral-ish. Kind of like how blush pink transformed pink.
I want that transformative yellow color.
And I searched high and low and found nada. Nothing. Nunca.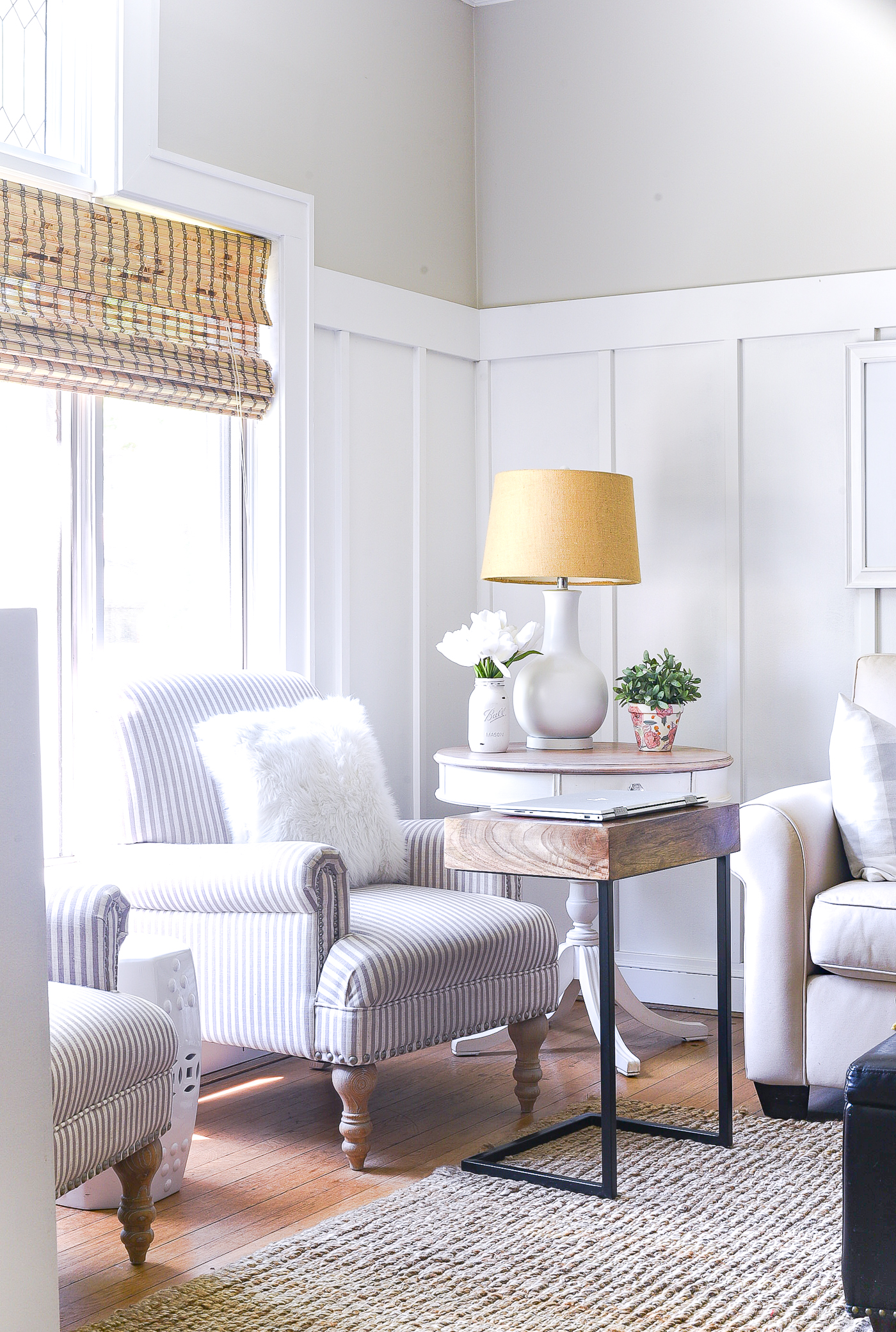 Apparently soft-subtle-almost-neutral yellow fabric is not "in" this year.
Which means I'm either so far behind the trends that I missed the whole trendy soft-buttery-almost-neutral yellow decor.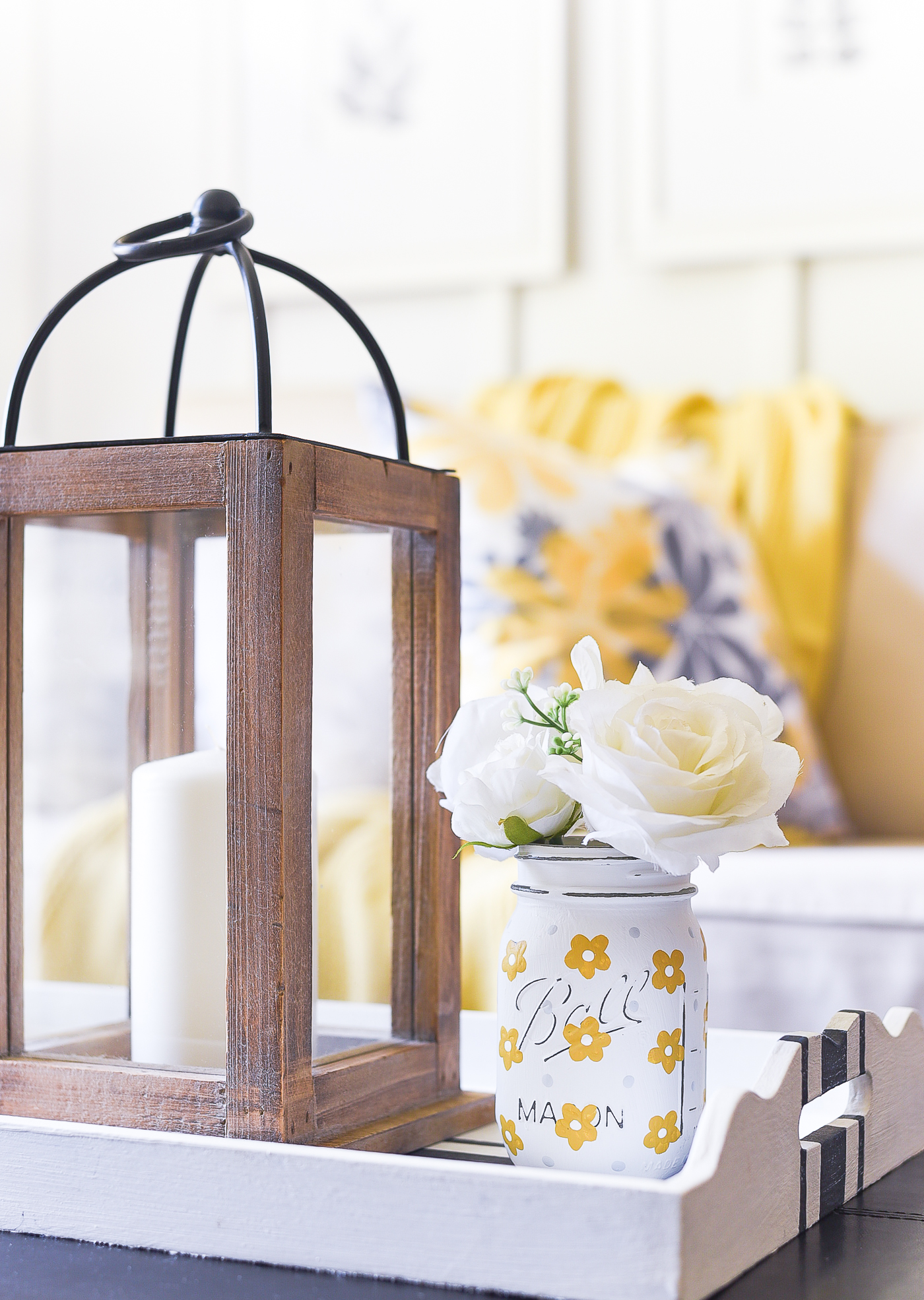 Or …
just maybe …
stay with me here …
I'm so ahead of the trends that soft-buttery-almost-neutral yellow decor is still a future trend.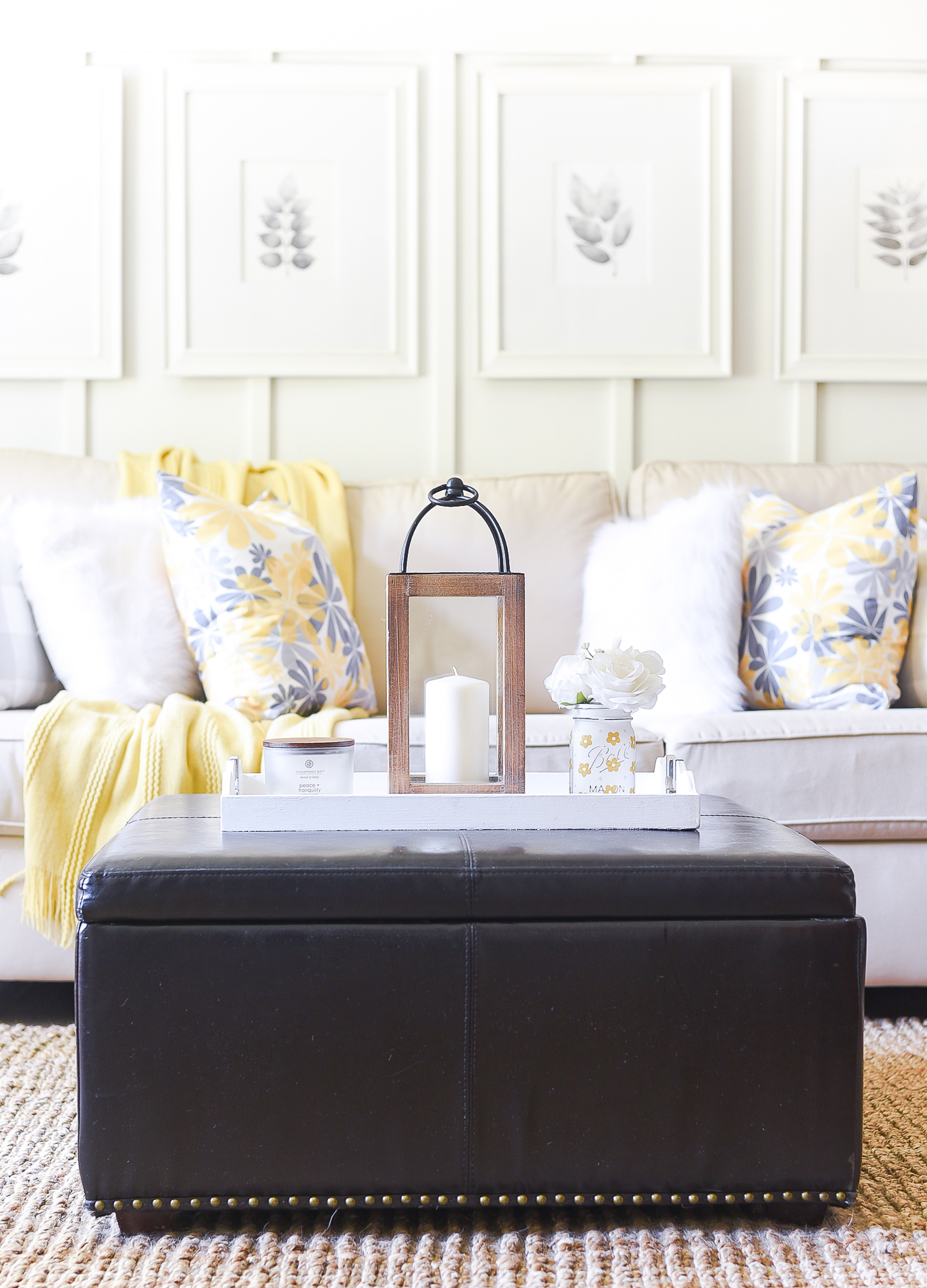 Hmmm. 😉
In my (failed) second(!) quest for those soft-buttery-almost-neutral yellow pillow covers, I stumbled across some pillows described as "gold." (Here's the shop and listing) And since I'm not getting my desired soft, buttery, almost neutral yellow this year, I decided to jump on the gold yellow bandwagon. And I ordered the two gold ones on the right.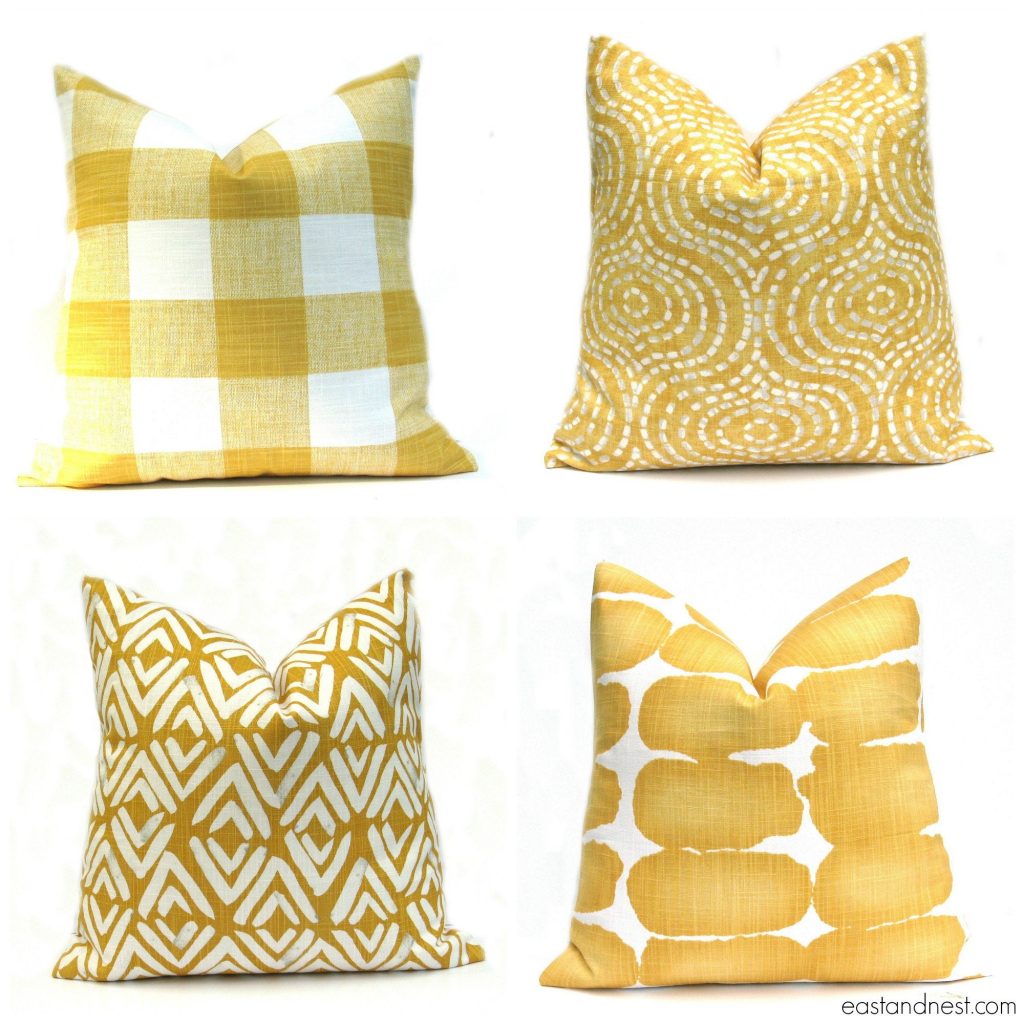 There's no guarantee I'll like those two-on-the-right gold pillow covers any more than the youthful-too-bright-yellow flower ones. I won't know until they get here …
and I may deem them too bright. And bold. As well.
But what I will guarantee is when those two-on-the-right gold pillows arrive, I'll be back with a second summer living room tour.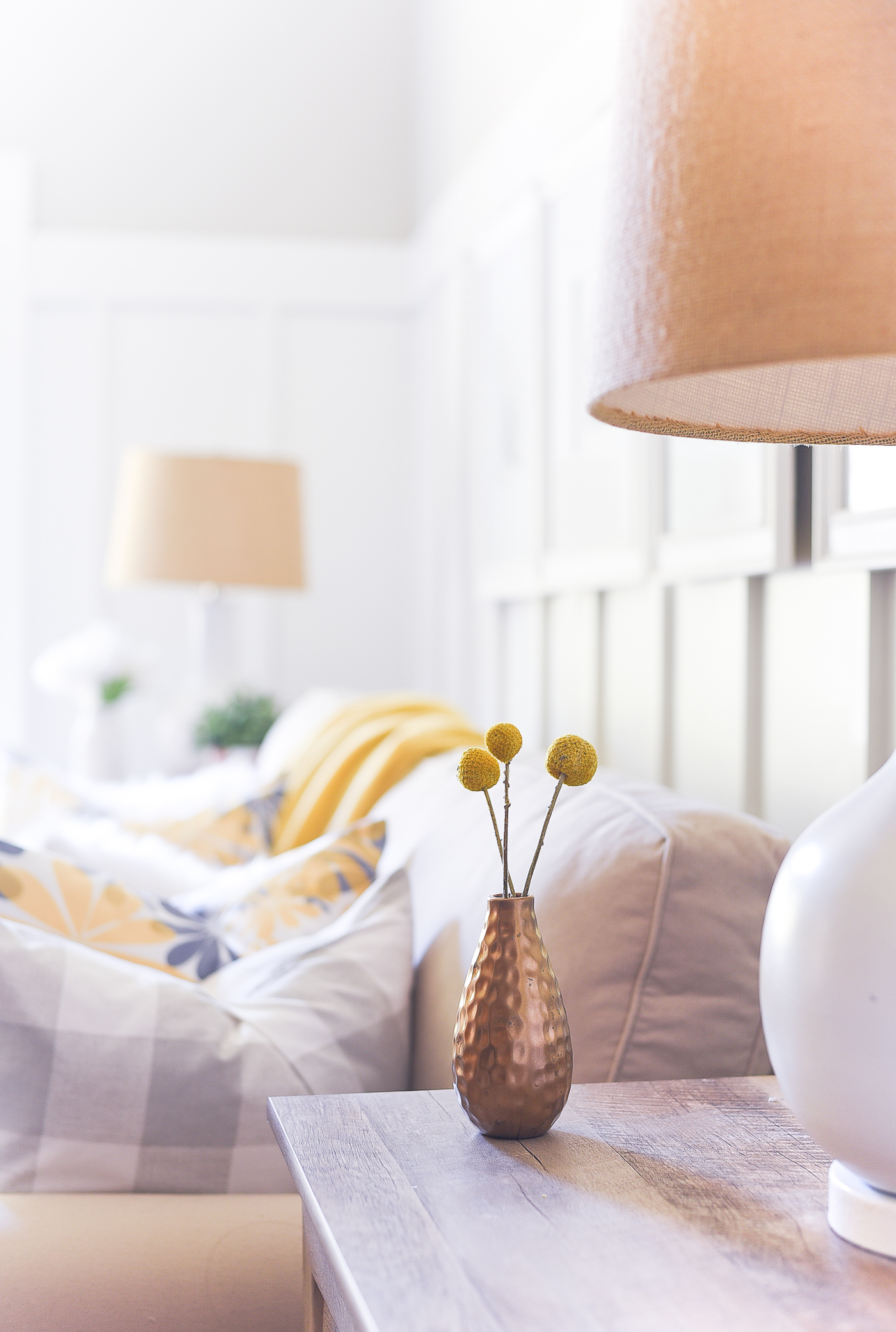 For more summer decorating inspiration, be sure to check out my blogging friends who are sharing their homes today …
Monday
A Stroll Thru Life , Clean & Scentsible, Far Above Rubies, Remodelando La Casa, It All Started With Paint, Life On Virginia Street
… and all week long!
Tuesday
Setting For Four, Duke Manor Farm, Decor To Adore. House By Hoff , Inspiration For Moms, Pink Peppermint Design
Wednesday
Modern Glam , Fox Hollow Cottage , Thrifty & Chic , 11 Magnolia Lane , Grace In My Space , Hymns & Verses
Thursday
Seeking Lavender Lane , StoneGable , Designing Vibes , CITIRINELIVING , Our Southern Home , Southern State Of Mind
Friday

The Woodgrain Cottage , Life On Cedar Lane, Thistlewood Farms , White Arrows Home, Follow The Yellow Brick Home
P.S. If you get a chance, feel free to pin! 🙂
Pin It!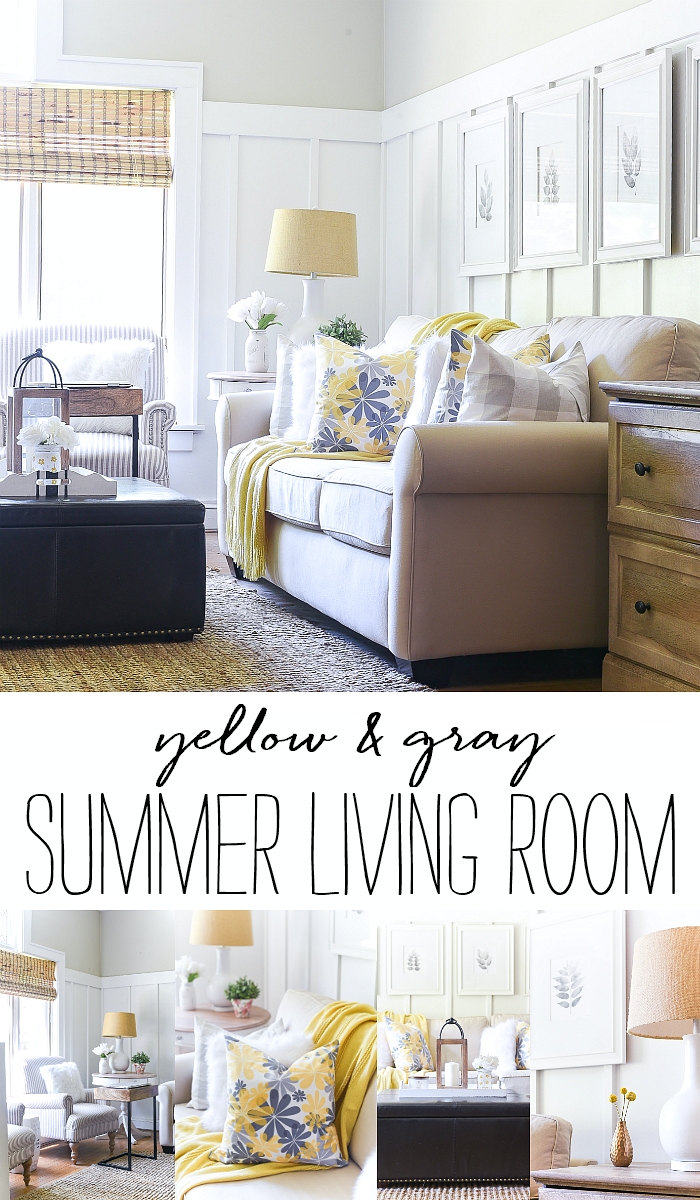 P.P.S. I'm not completely sure, but the youthful-too-bright yellow and gray pillows are kind of growing on me!
P.P.P.S I'll be sharing a tutorial on how I made that yellow daisy mason jar later this week.
P.P.P.P.S. You can see a tutorial on how I made that decoupage terracotta pot here.