Decoupage Terracotta Pots – Mod Podge, Napkins, Planters.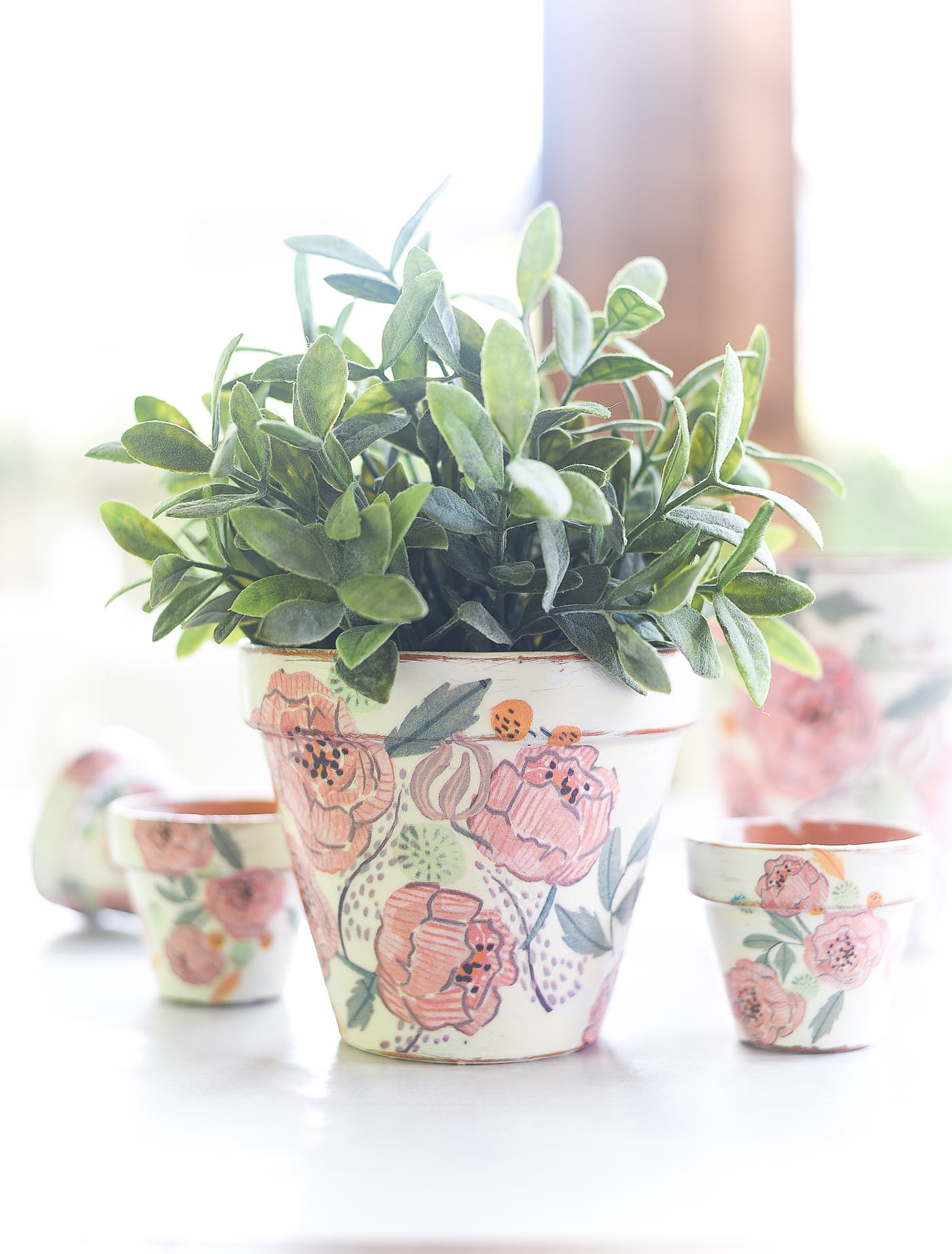 If you told 10-year-old me that 56-year-old me would be working on a decoupage project on Memorial Day weekend, 10-year-old me would be like (head tilt) and … your point is?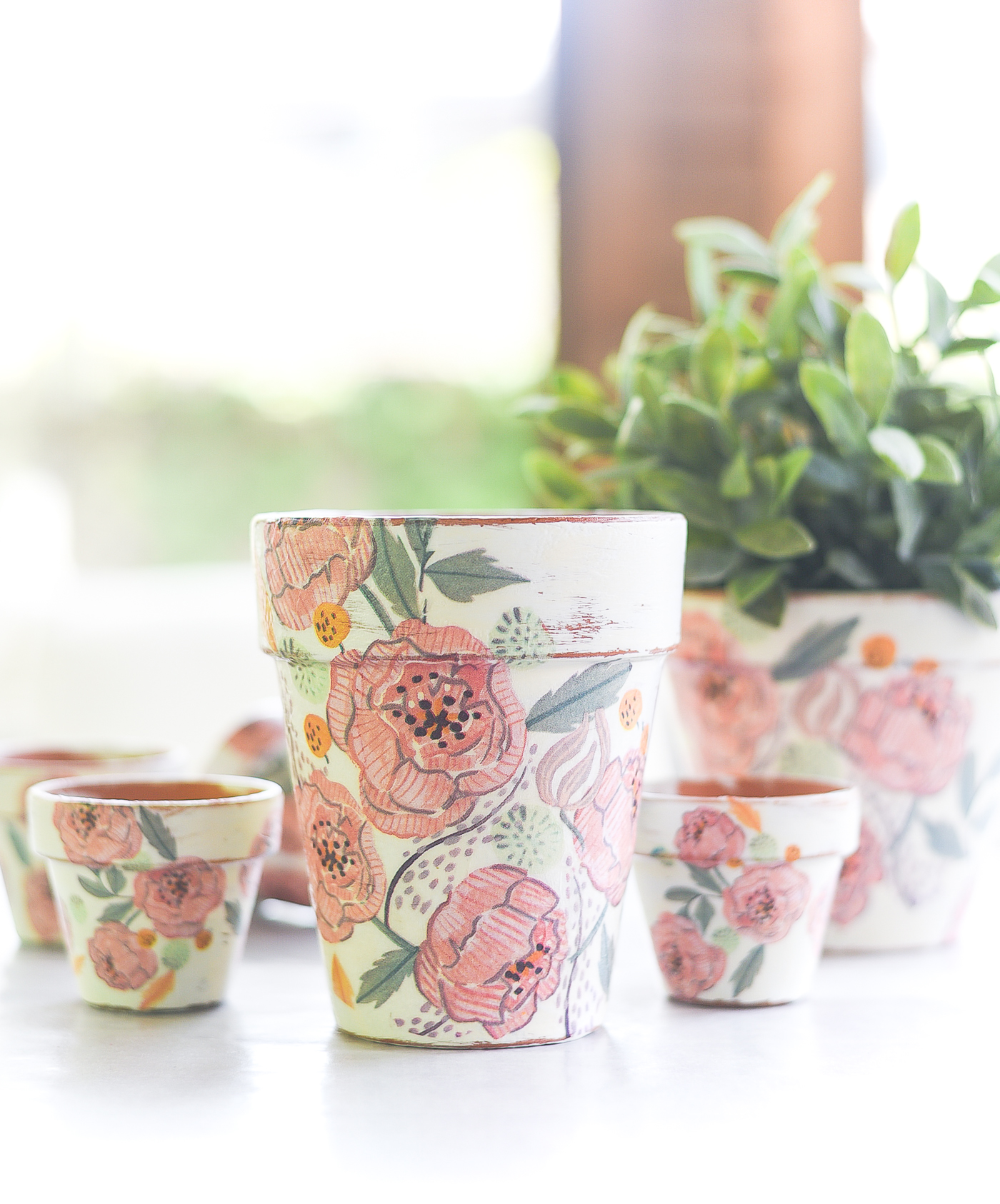 Now if you told 23-year-old me that in 33 years I would be working on a decoupage project on Memorial Day weekend, 23-year-old me (sitting on the beach in a bikini sipping a contraband beer) would break out in laughter.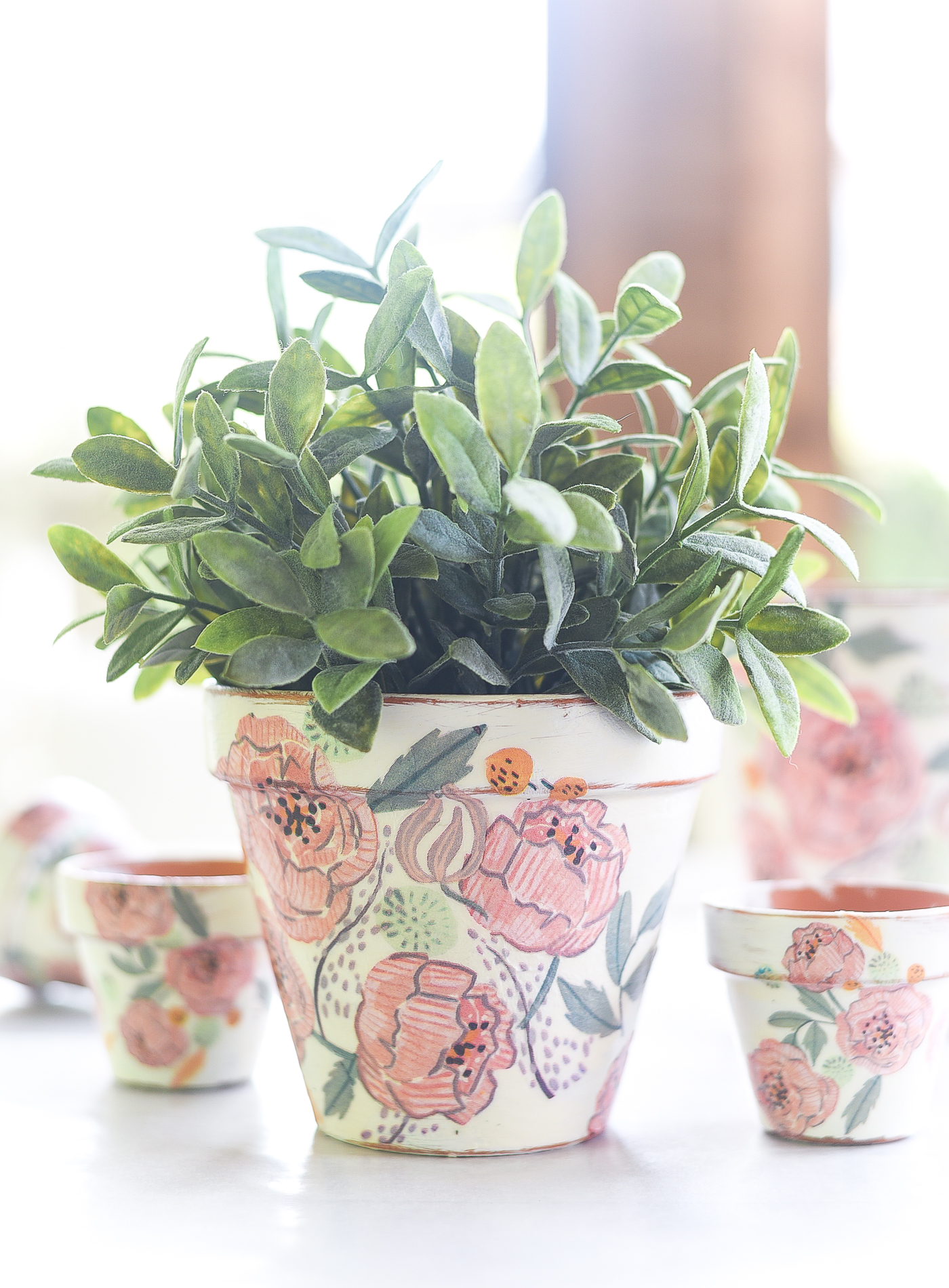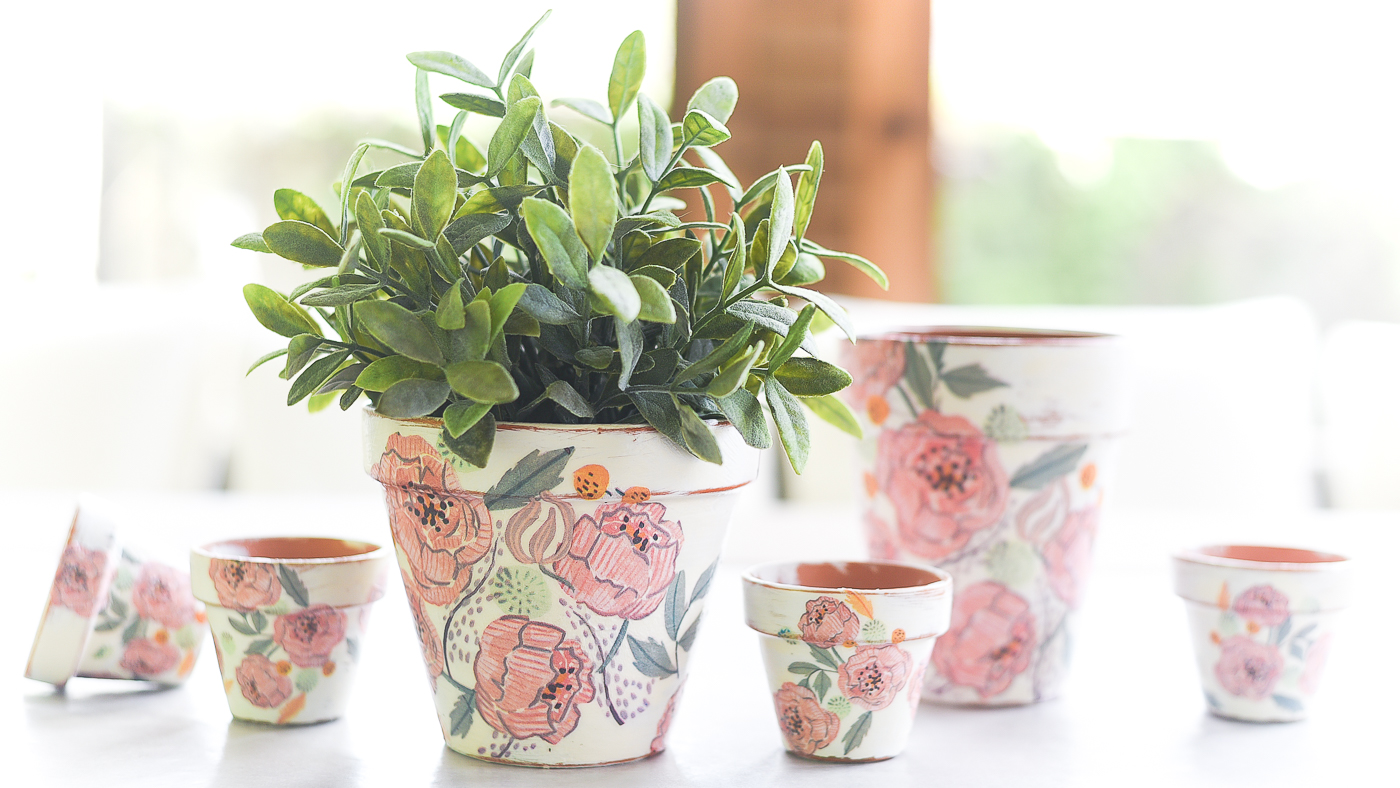 Looks like 10-year-old me was right on the money. 😉
Because, for me, this Memorial Day weekend was spent with Mod Podge, terracotta pots, and a pair of scissors cutting flowers out of floral napkins …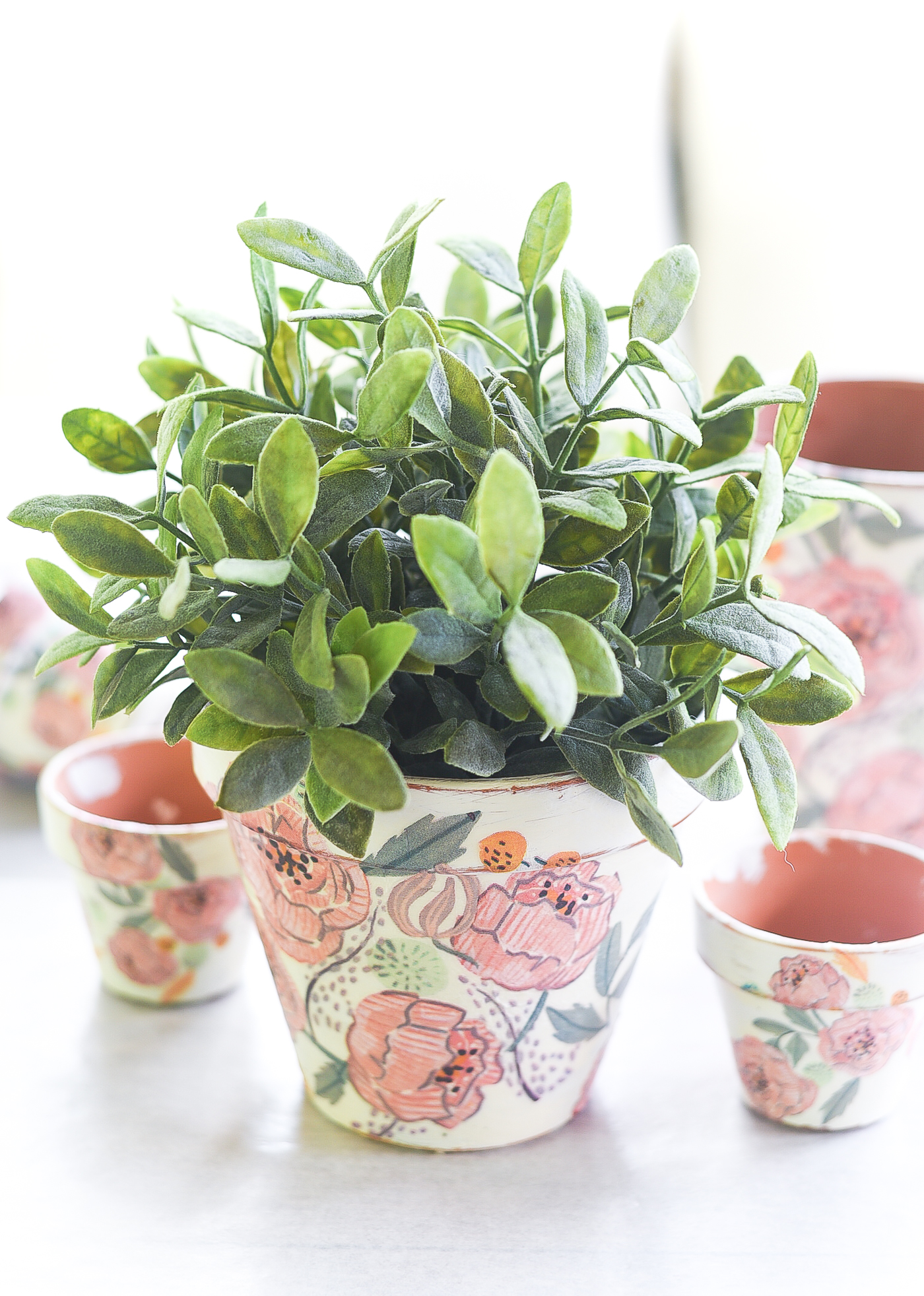 and making some decoupage magic. 😉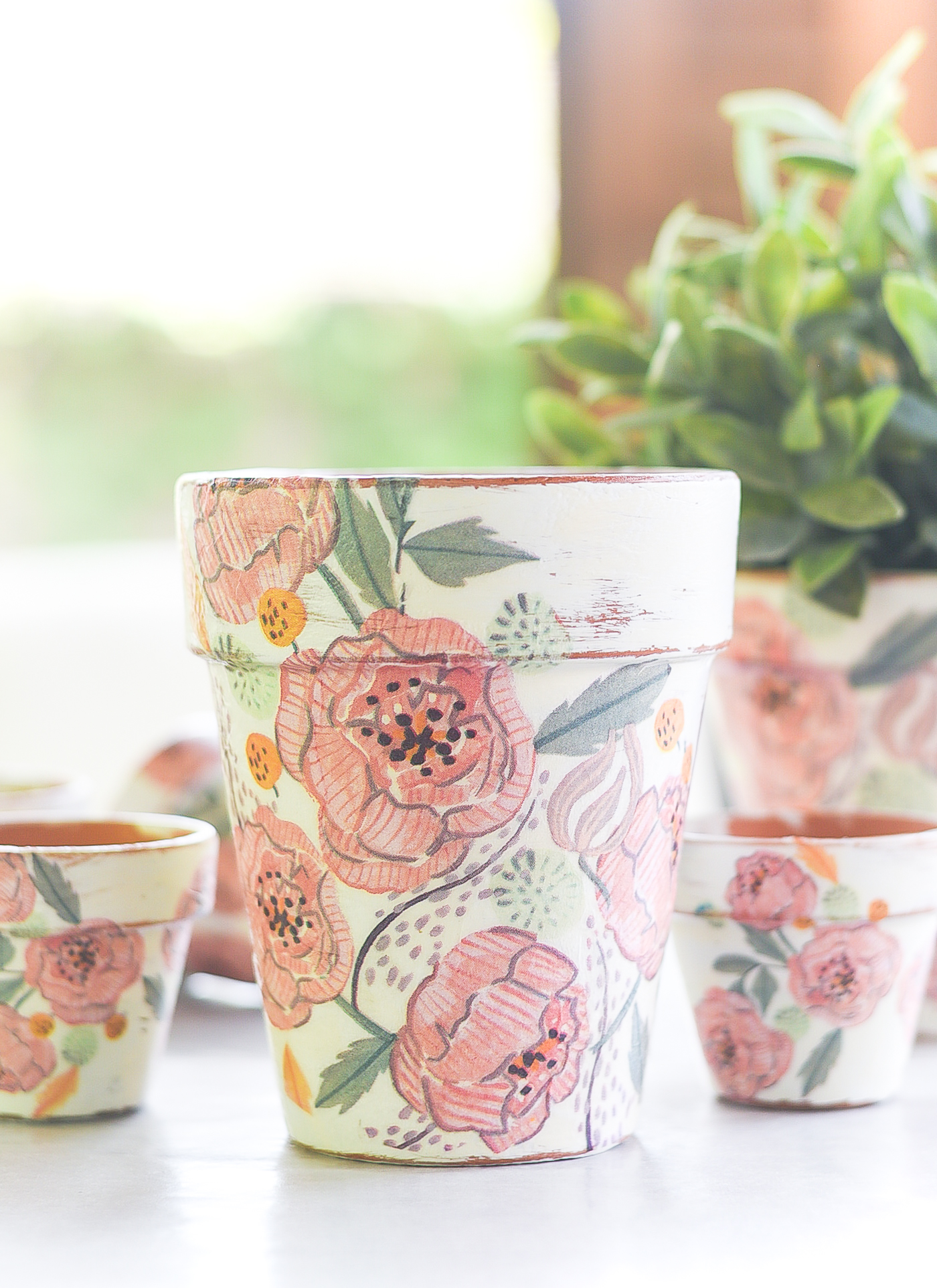 How To Decoupage Terracotta Pots
with Mod Podge & Paper Napkins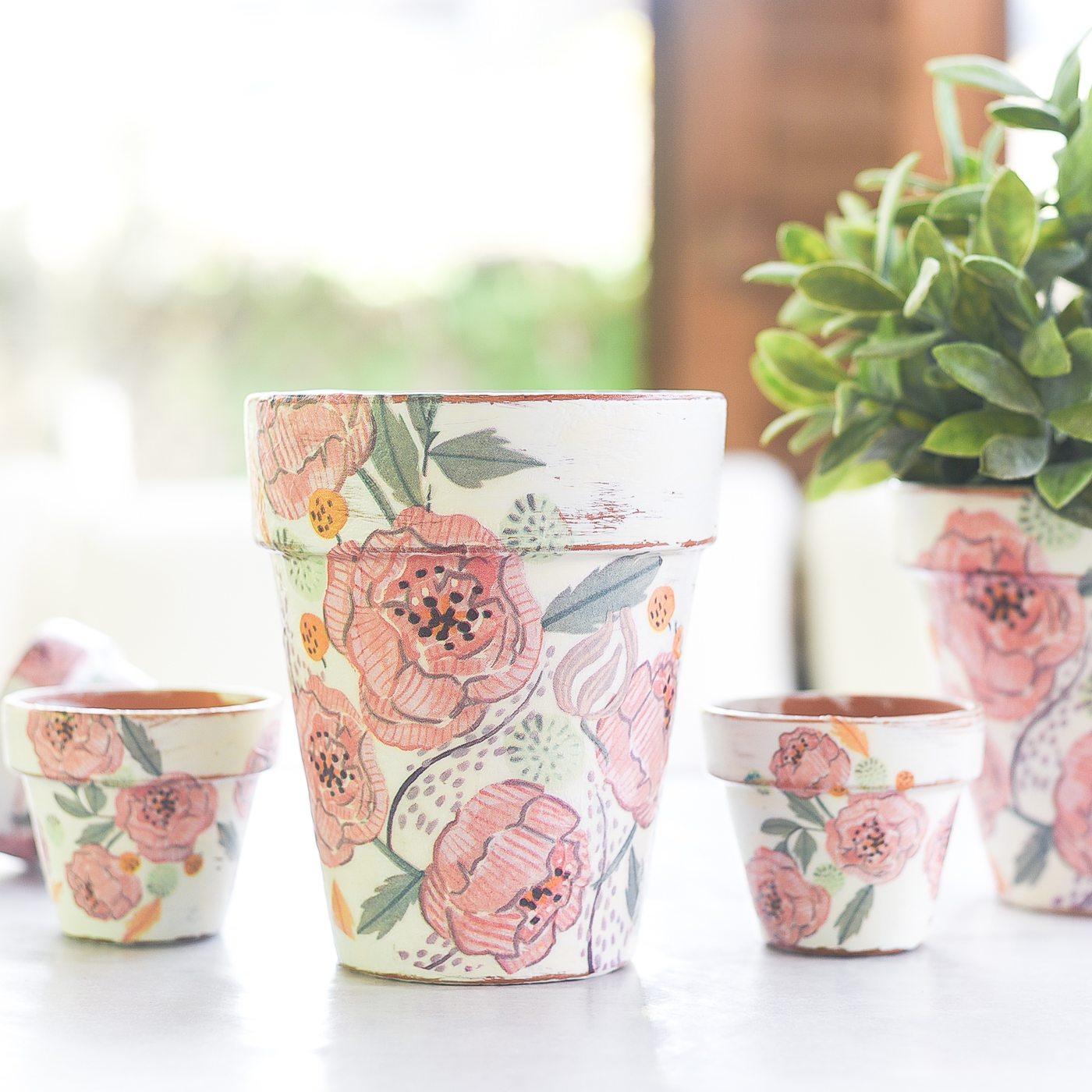 Materials*
Terracotta Pots
White & Off White Paint (I used Rust-Oleum Linen White Chalked & Chiffon Cream Chalked paint)
Paper Napkins with Floral Pattern
Soft Bristle Paint Brush
*includes affiliate links.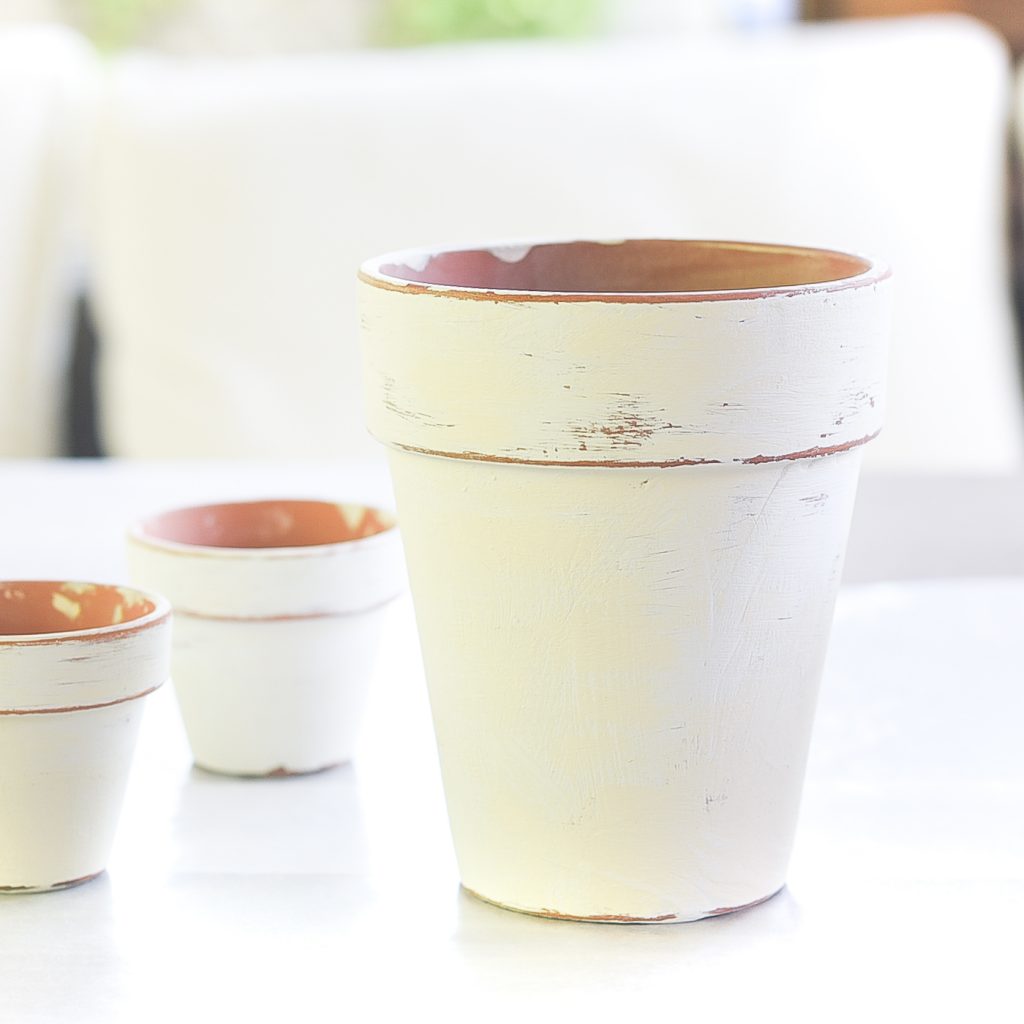 Give your terracotta pots a base coat of white paint. Then brush on some cream paint randomly.
Once dry, lightly distress with 80 grit sandpaper.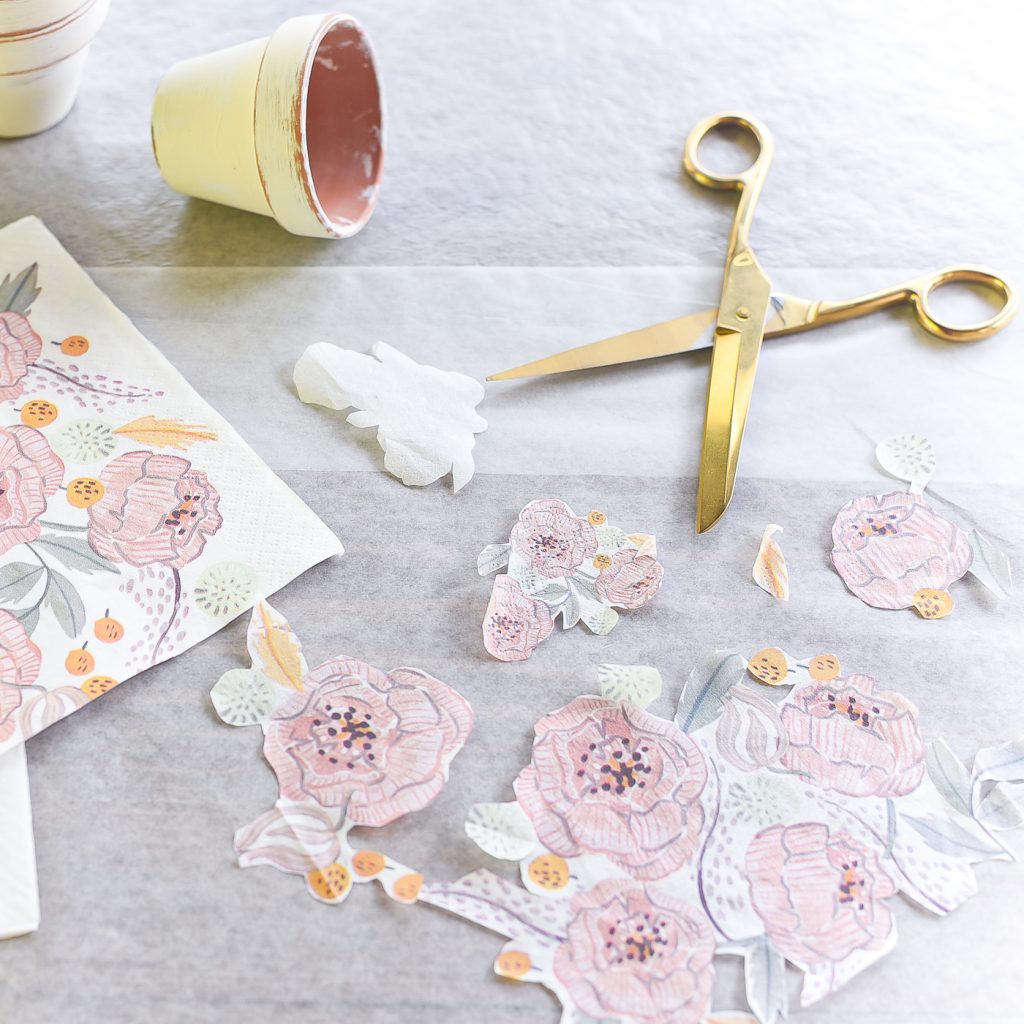 Cut out flowers from paper napkins. I also separated the napkin layers so these cut out flowers are single layer.
Apply a generous coat of Mod Podge.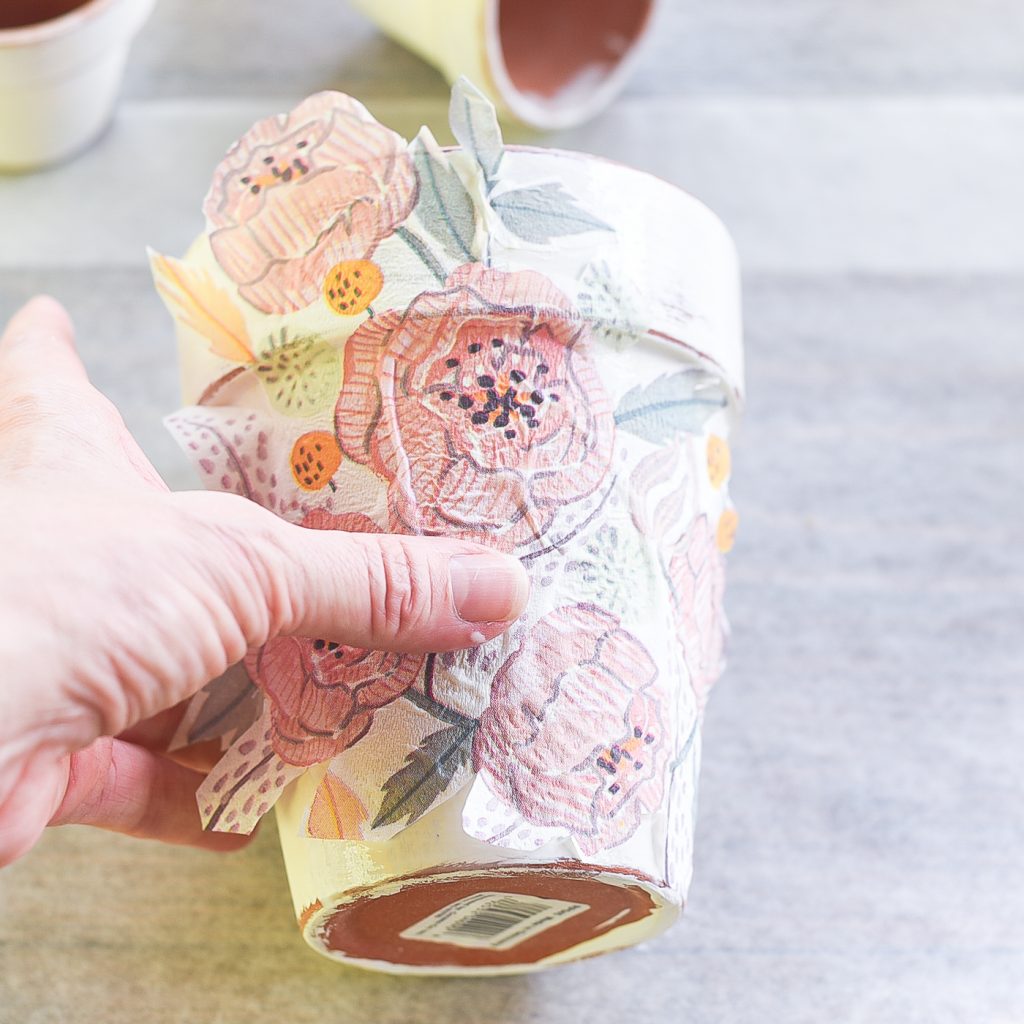 Add paper napkin flowers to the Mod Podge areas.
This is when 10-year-old me would remind 56-year-old me to be careful and smooth out those wrinkles!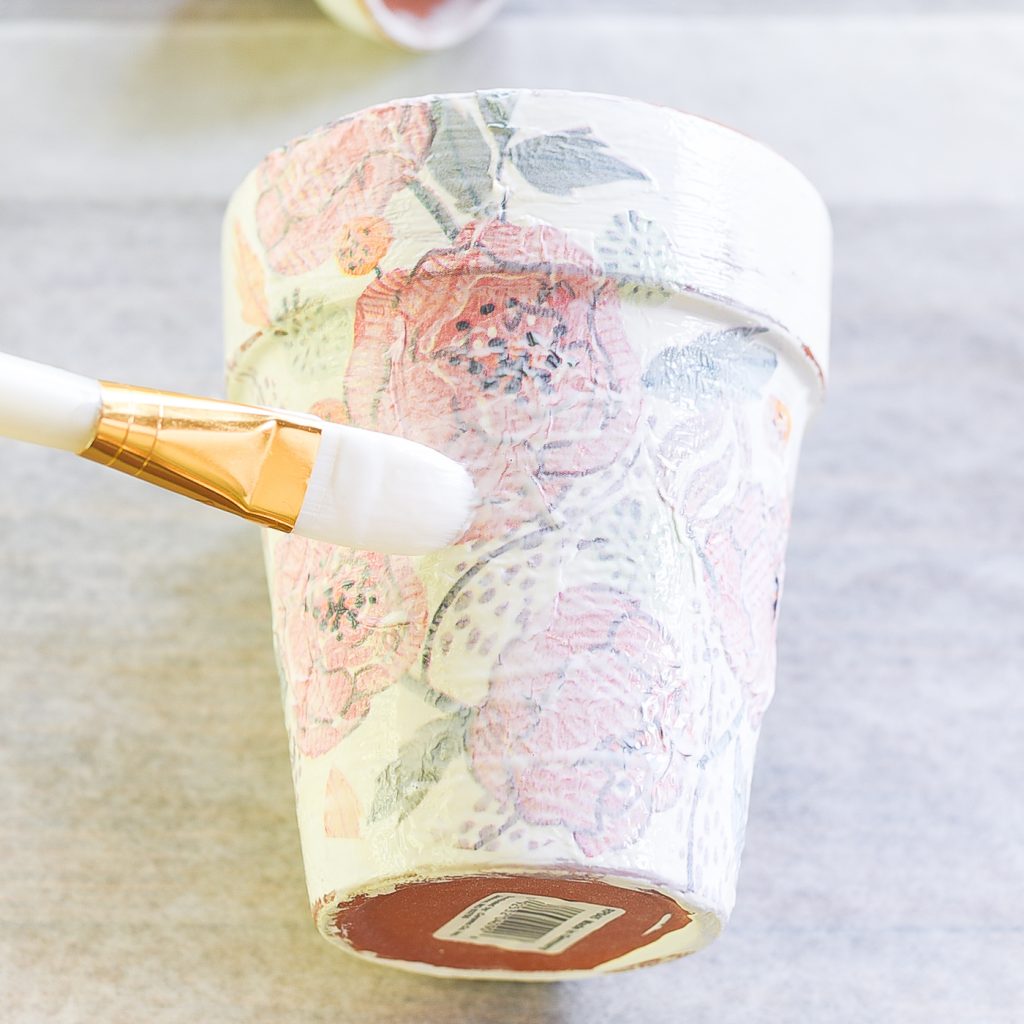 Add a coat of Mod Podge over the paper napkin flowers (this also helps to smooth out wrinkles.
Repeat adding flowers all around the pot.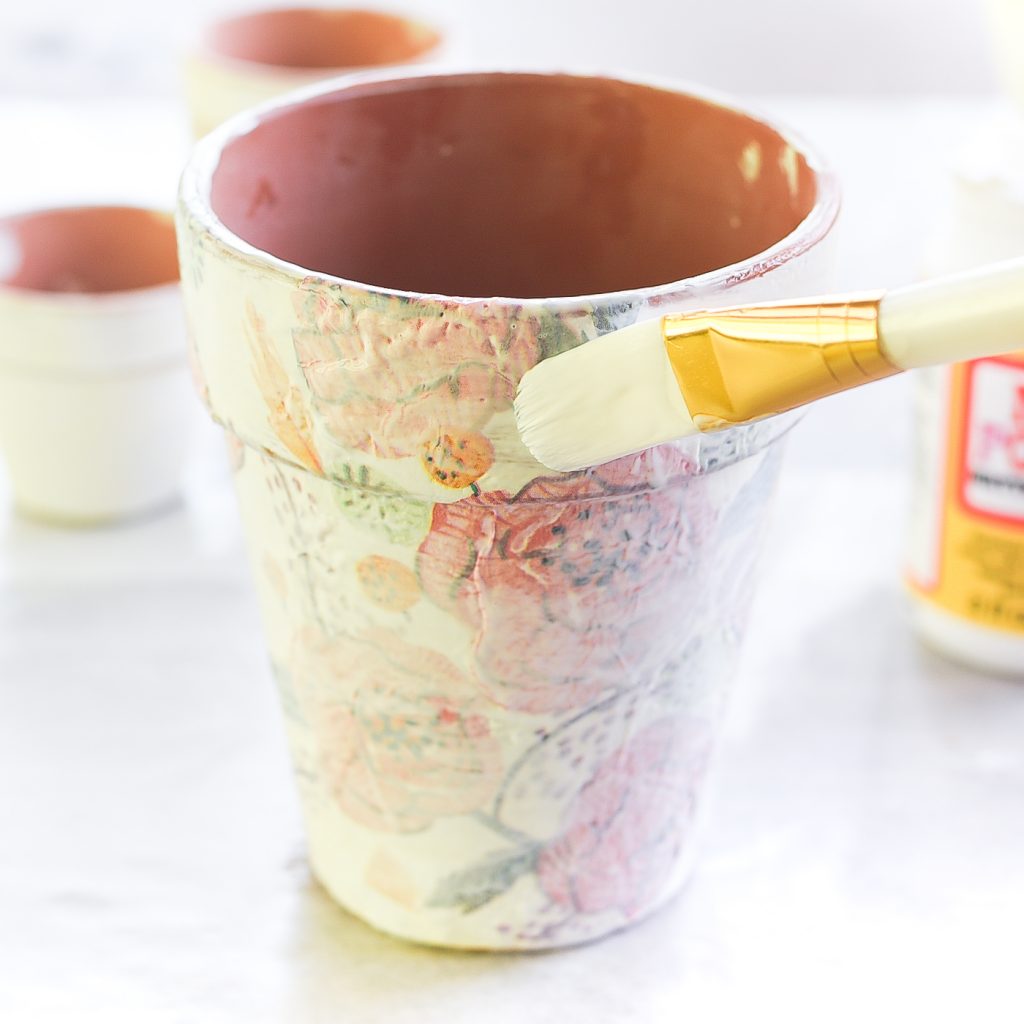 When done, give the pots a generous coat of Mod Podge.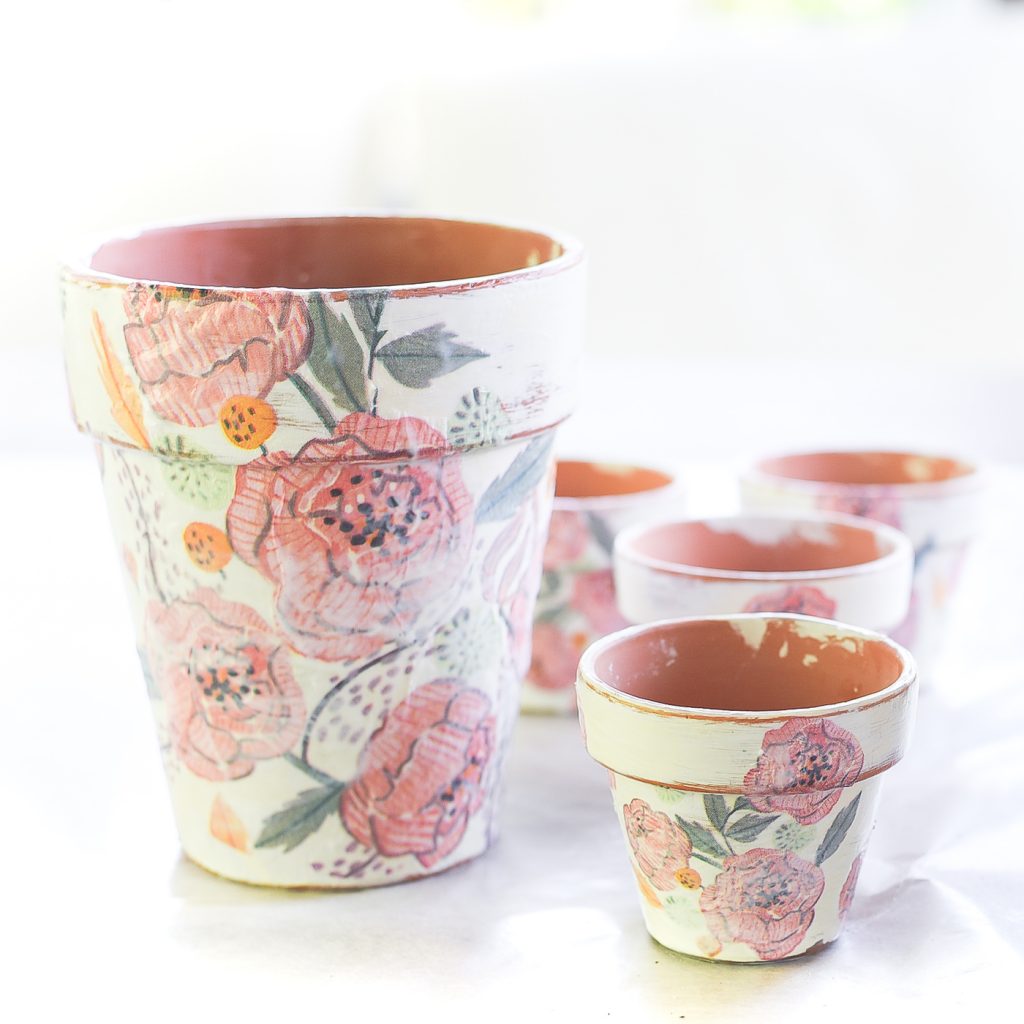 After about 1-2 hours, I went back and gave them all another coat of Mod Podge.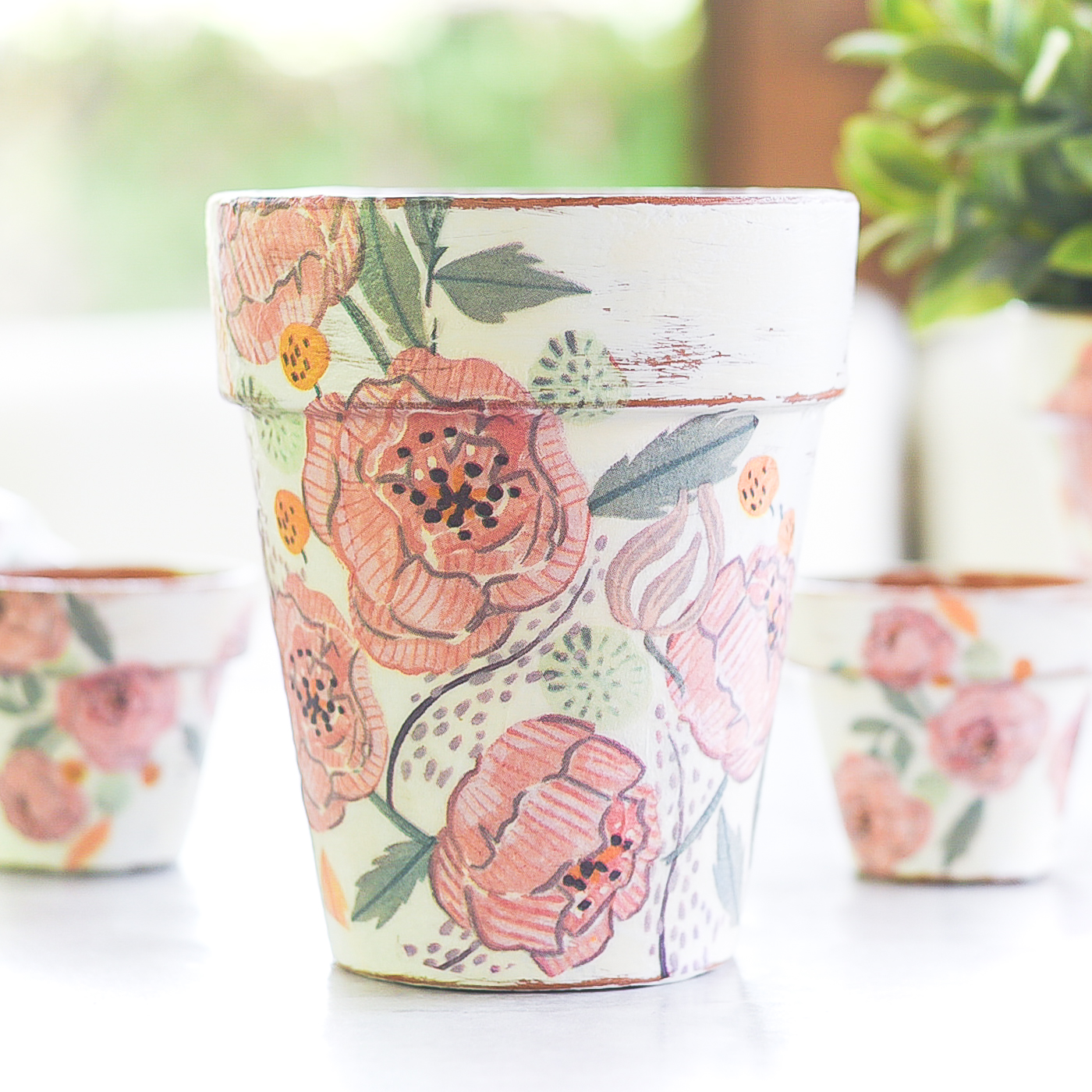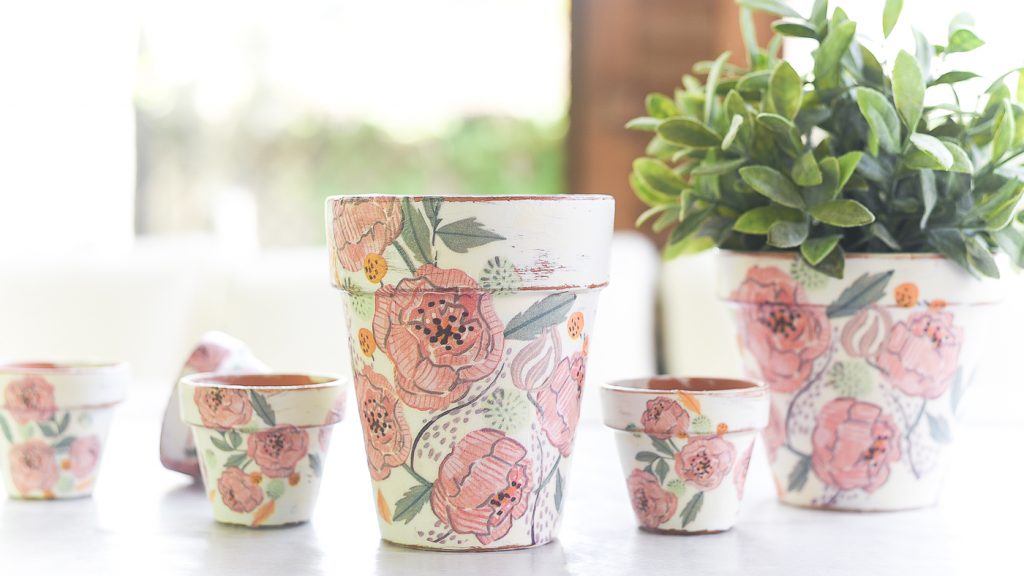 And you're done.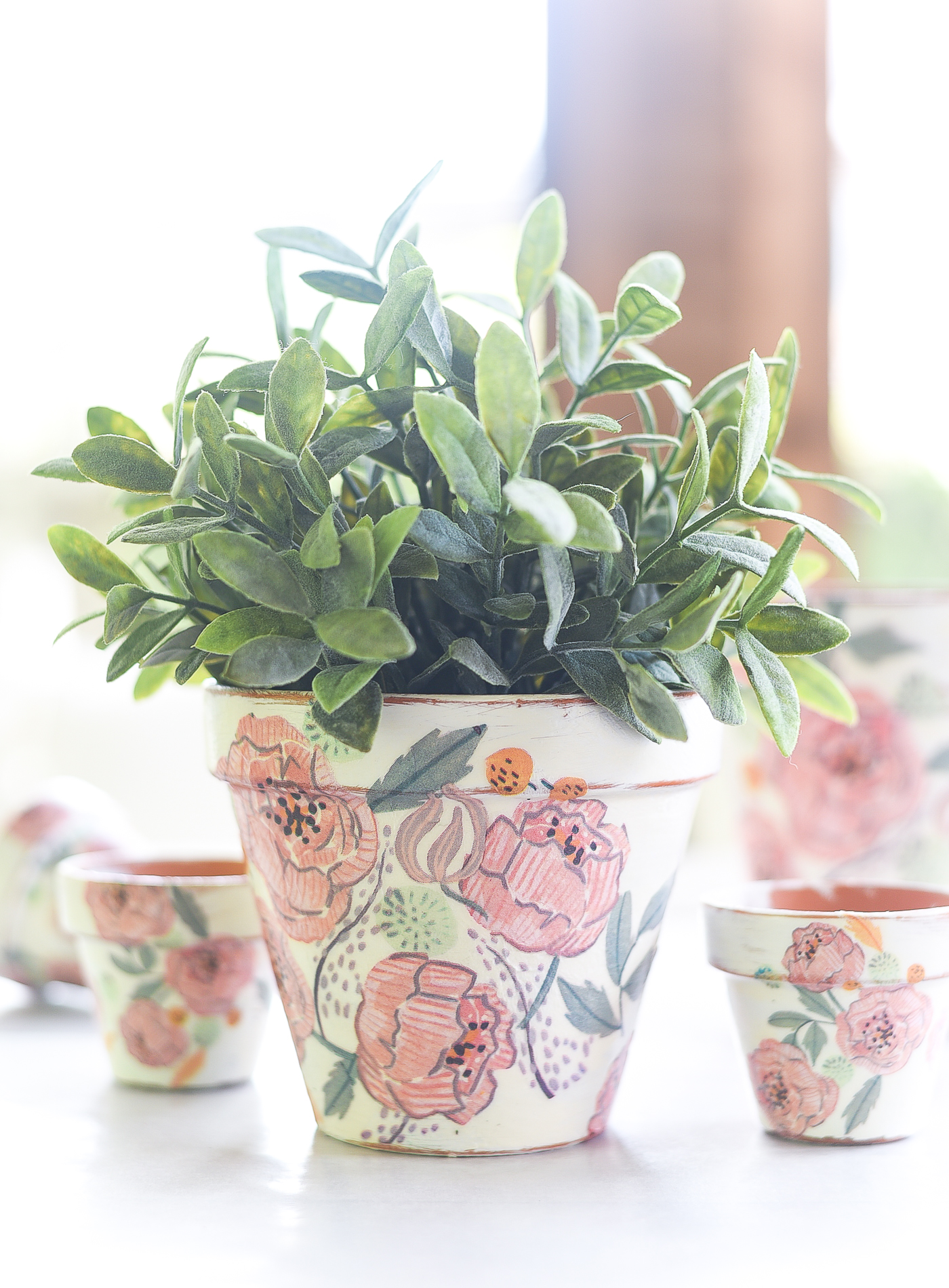 Just add some foliage.
My foliage is a fake from Ikea because 56-year-old me cannot be trusted with real plants.
And I'm pretty sure 10-year-old me and (absolutely positive) 23-year-old me suffered the same brown thumb affliction.
My mom used to joke that she could hear the plant in my Penn State dorm room gasping for water 300+ miles away. 🙂
Pin It!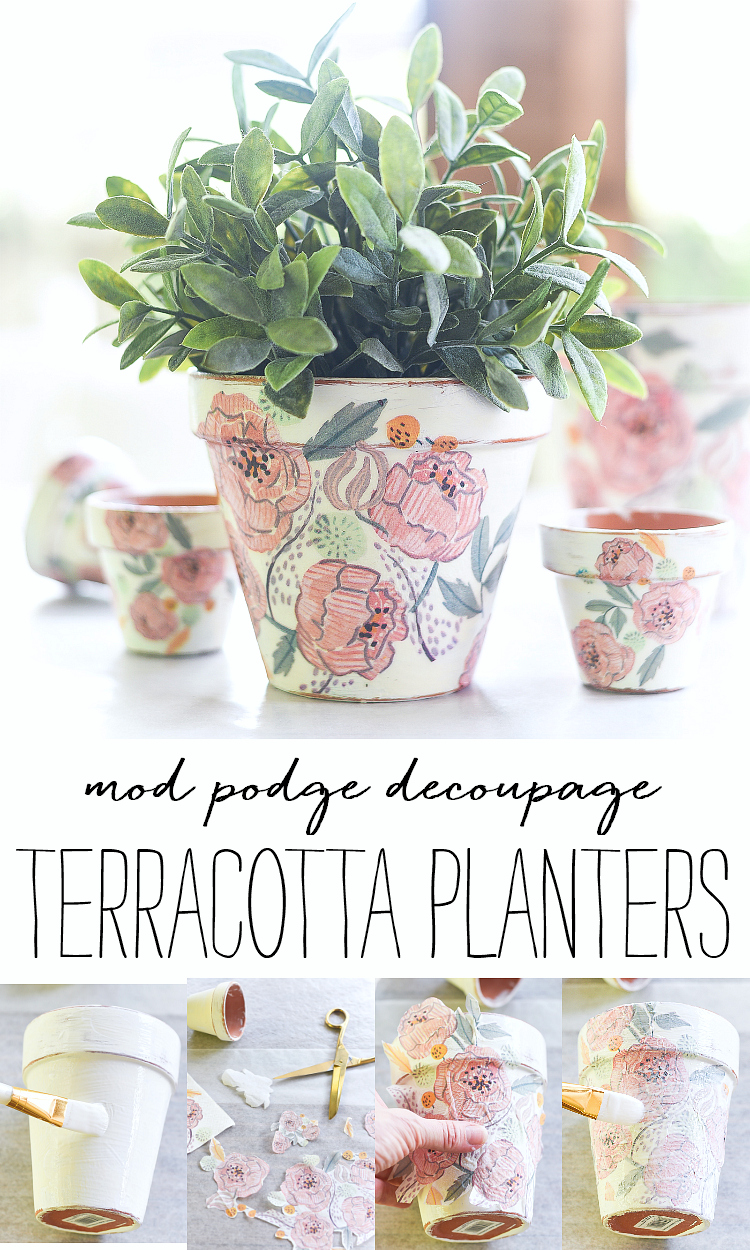 You Might Also Like: