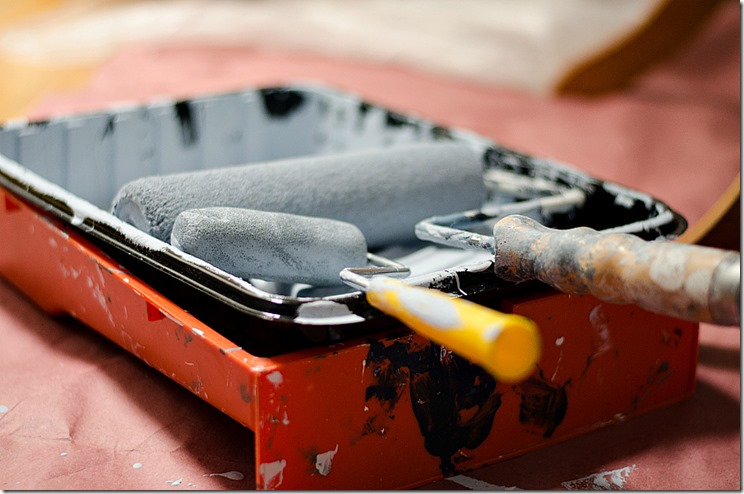 I'm so excited!
Over the moon excited!
Jump up in the air like Steve McQueen at the Oscars excited!
Use – and abuse — exclamation points excited!!!!!!!
Why? You ask.  Why am I so over-the-moon-jump-in-the-air-use-and-abuse-exclamation-points excited?
Because I've been painting this week. And not just mason jar painting … but real painting. With brushes and rollers and drywall.
And where? you ask. Where is this drywall that I've been using brushes and rollers on located?
In the master bedroom.
THE MASTER BEDROOM!
I started painting the master bedroom over two years ago.
Uh huh.
I took on painting my vaulted ceiling over two years ago at our "Imagine the Impossibilities" challenge (a challenge, by the way, where I first met so many of you fabulous readers and fellow bloggers!).
When I painted the vaulted ceiling, I didn't carry the paint all the way to the baseboards. Mid-project I had this idea of adding wainscoting …
in the form of beadboard wallpaper. But I hemmed and I hawed and I never pulled the trigger on that idea. (And the beadboard wallpaper ended up in the kid's bathroom remodel).
So, for over TWO LONG YEARS my master bedroom has looked like this …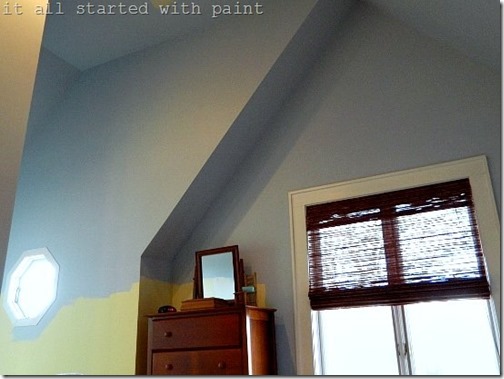 Sigh.
That is, until this past week. Yippee!
And I found some cute new lamps at Target. And picked up a new down comforter. And I'm almost done with an accent wall (sorry Nate) behind the bed that is turning out so super cool. Seriously. I can't wait to show you!
And there are drapes to sew and hang. And throw pillows to make the throw …
I'm thinking 2014 is the year this over-two-years-in-the-making master bedroom will finally look masterful!
So while I finish up that accent wall …
seriously, I'm so excited to show it to you! Over-the-moon-jump-in-the-air-use-and-abuse-exclamation-points excited …
why don't you share with us what you've been working on …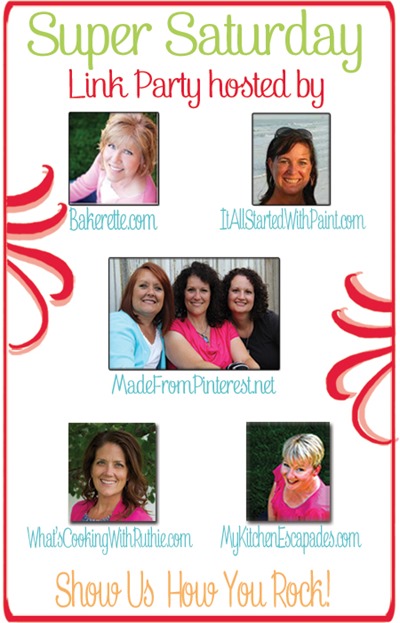 When you link here, you're linked on all our blogs. And while we love handmade items, please don't link up Etsy shop listings.
Oh, and a link back is always greatly appreciated!

Loading InLinkz ...