Five o'clock on a Friday evening is my favorite time of the week.  Especially at this time of year when the weather outside is crisp and chilly …
By 5 o'clock on a Friday evening I'm settled in for the night … sometimes even settled in for the weekend.  All warm and snuggly and indoors.
The errands are done.
The car is safely parked in the garage.
And I'm wearing yoga pants, slippers, and a sweatshirt.  Uncorking a bottle of wine.  Curling up on the couch with my laptop on my lap and the remote in my hand.  And a beagle by my side …
Flipping through the directory looking for a good chick flick to watch while simultaneously looking through my favorite blogs, catching up on missed posts …
And now my favorite time of the week has gotten even better …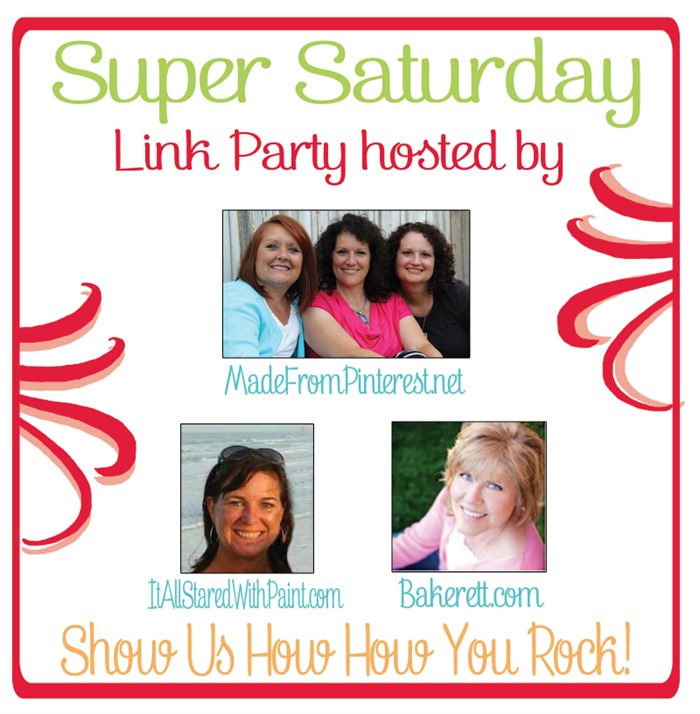 because I'm joining up with some new fabulous blog friends to co-host a weekly link party!
Now as snuggle on the couch in my yoga pants and slippers and sweatshirt with a glass of wine in my hand, I can visit your fabulous link ups during chick flick commercial breaks …
So show me what you got.  Oh, and when you link up here you'll be linked up on all our blogs …
And a text link back is always greatly appreciated!
When you link up, you are giving us permission to feature your project on our blogs and social media with a link back to you.
Weekly favorites will also be pinned to our Link Party Favorites Board on Pinterest!
Be sure to come back Sunday to see our Fav's and the most viewed links!