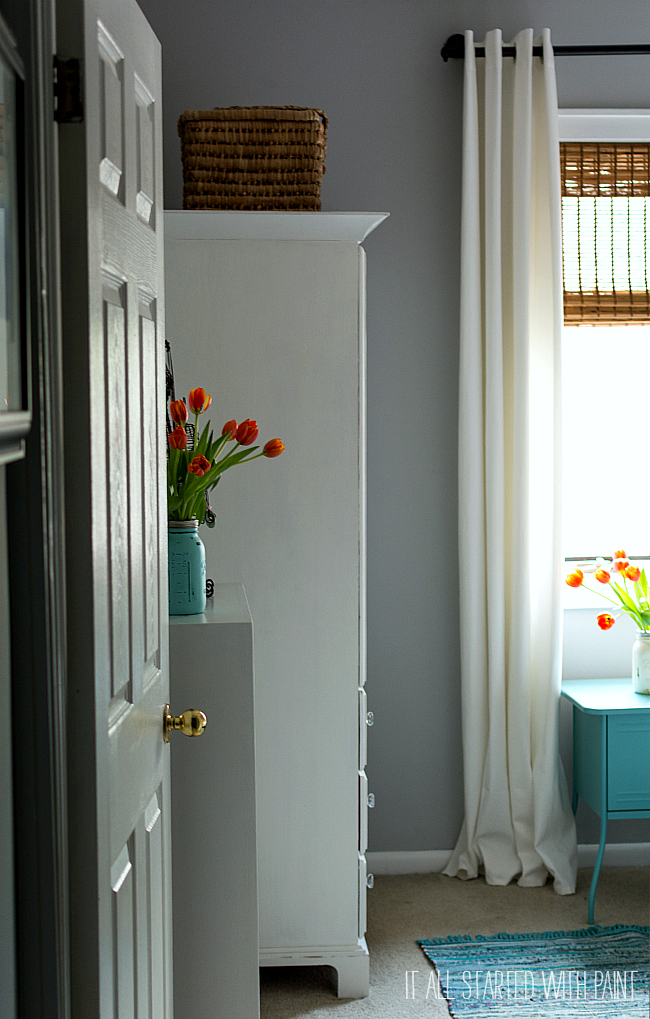 I've said it before and I'll say it again: I'm not a winger.
As in a winging things winger.
I'm a planner. A list maker. A researcher. A ponderer. A debater. A shop around to try and find it cheaper-er. I'll spend hours thumbing through magazines and catalogs and Google image searches. Searching for just the right paint color/bed frame/rug/couch/mirror/ curtains/fill-in-the-blank …
Ahem.
I can drive myself crazy before making a commitment.
Yet all that changed with my daughter's room makeover. Sure I planned and made lists and researched and pondered and debated and shopped around. There was the thumbing through of magazines and catalogs and more Google image searches than I care to admit. But in the end? None of that mattered. You see, I forgot to figure in my daughter's opinions. And choices.
All my obsessive time and energy and manically pinned Pinterest pins went out the window. And, with a blank slate, we winged it.
Or is it wung it? 😉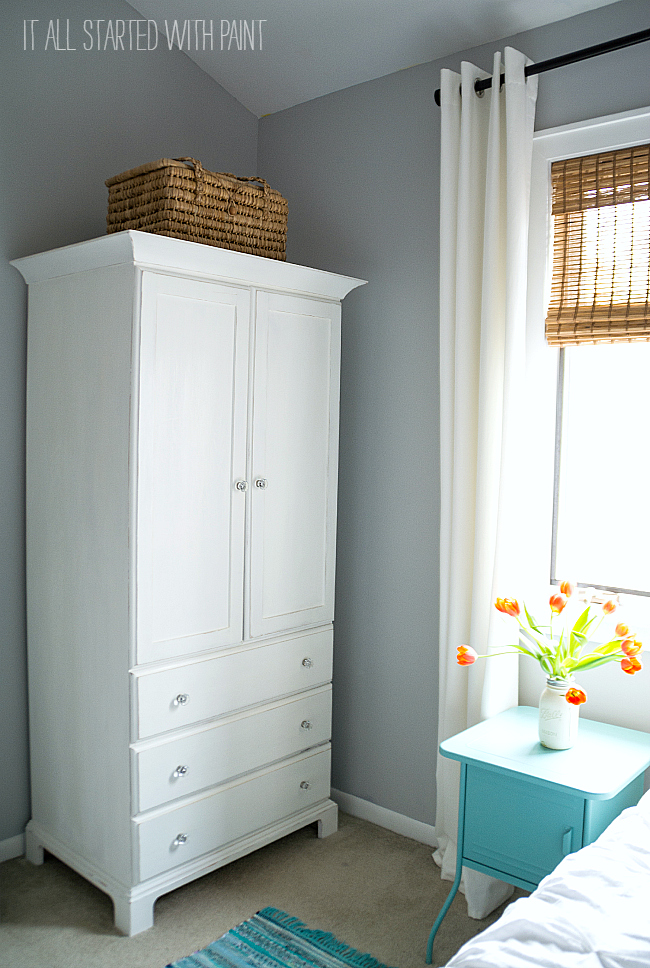 We started at the beginning.
With white.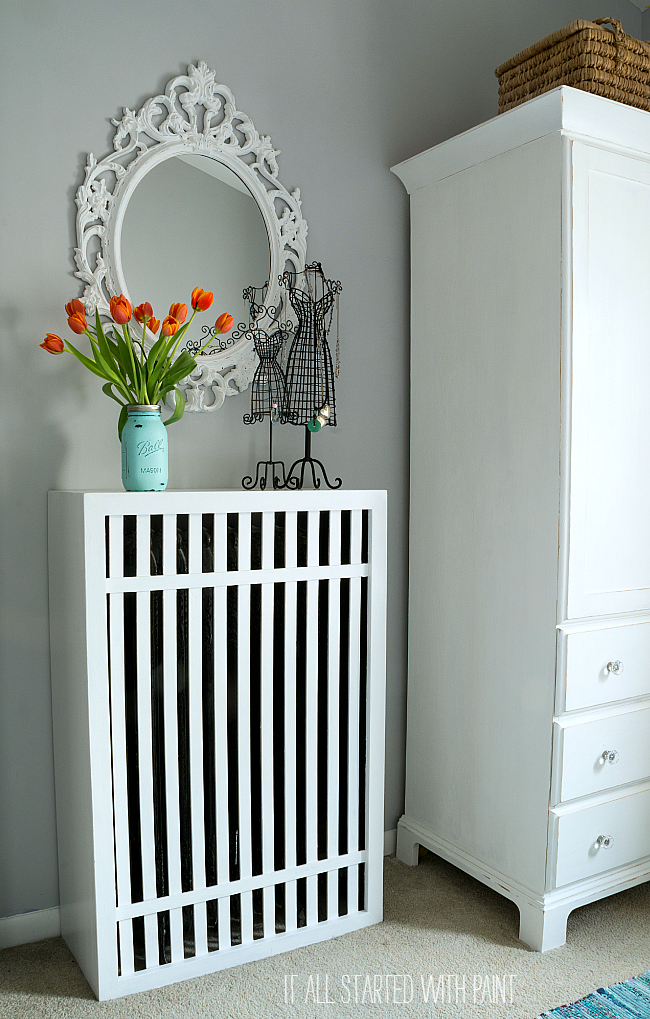 Under my daughter's guidance, I painted the armoire and the radiator cover and Ikea mirror white.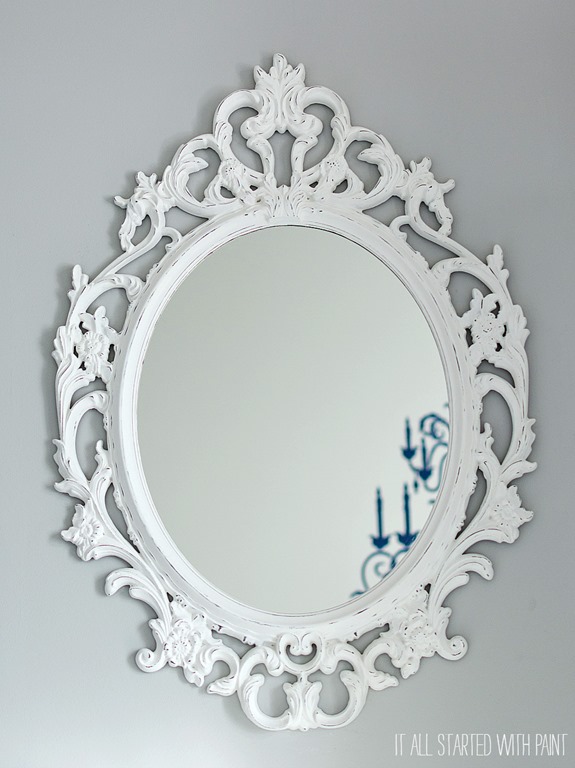 Then I suggested a light gray for the walls.
With an ulterior motive in mind.
When my son goes to college in the fall, my daughter moves into his larger space. And this space will be his new space. So I wanted something gender neutral.
With our white and gray base set, I must admit I was surprised when my daughter added in blue.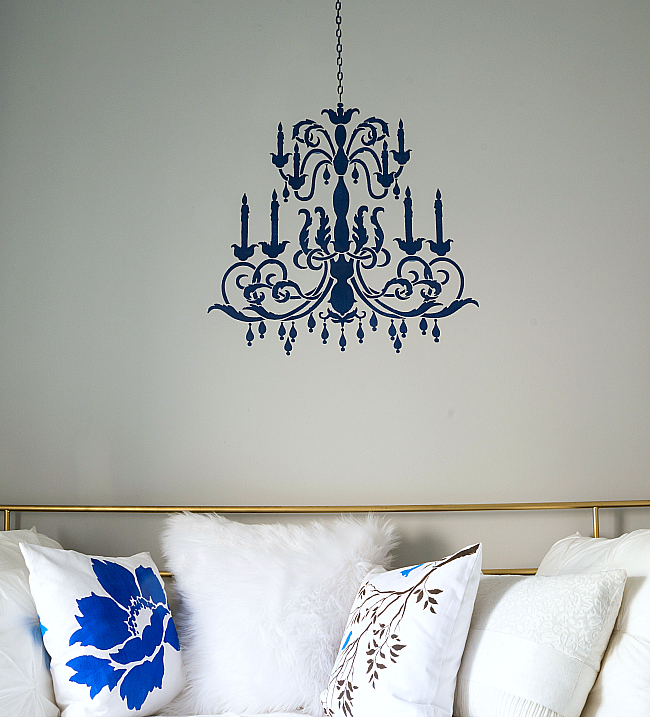 That was her requested wall chandelier stencil color …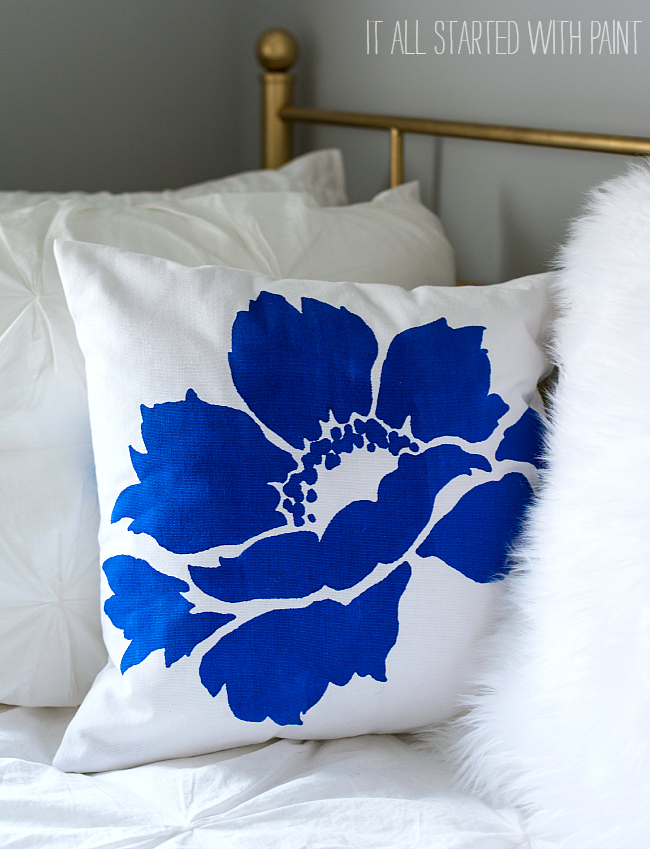 and Paint-A-Pillow color.
We both agreed the bed frame needed to be gold …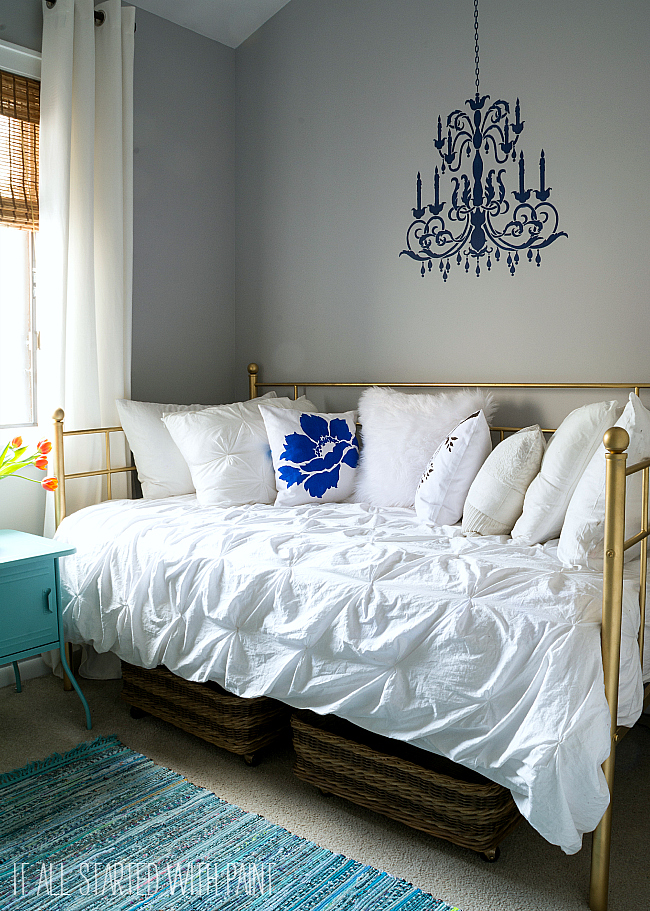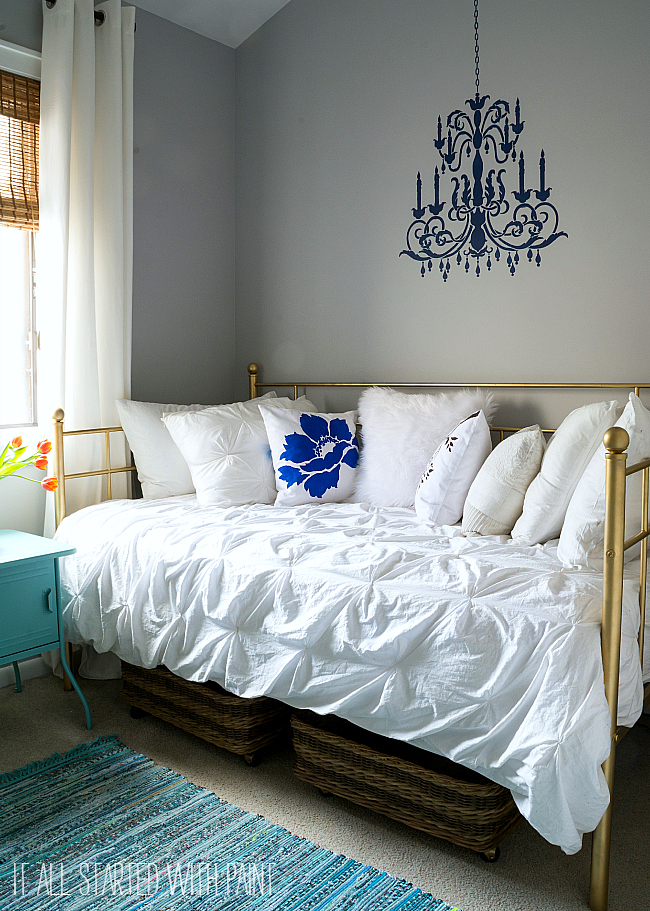 achieved with a few cans of spray paint.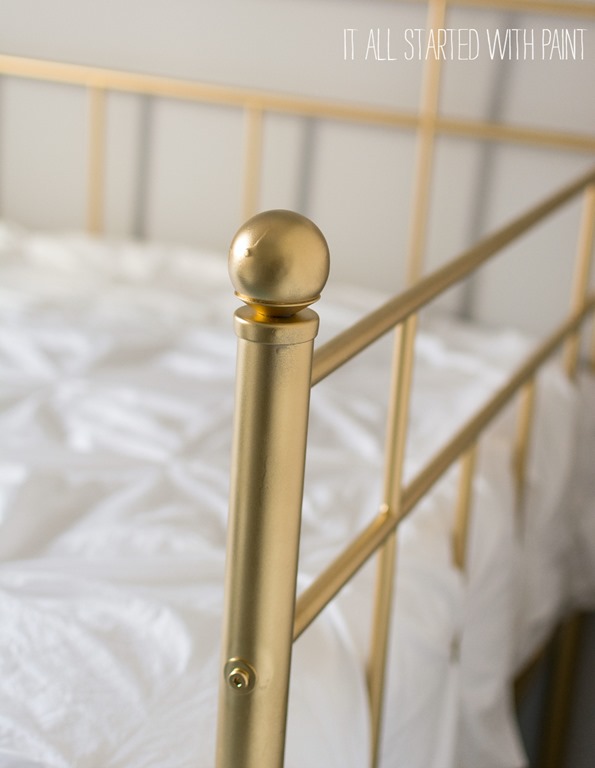 And we both agreed the room needed an oversized wall clock from Magnolia Market.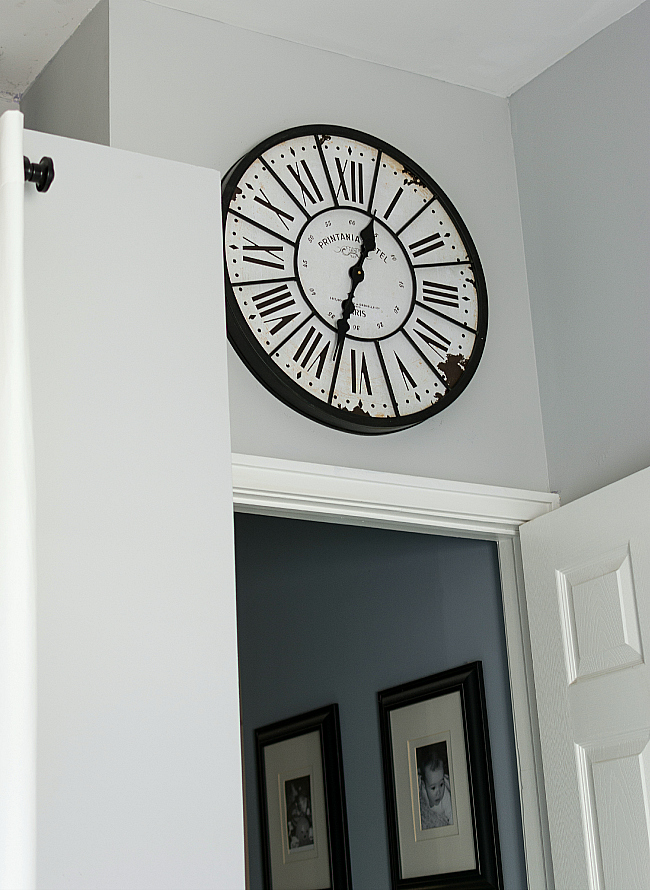 Now I'm forced to admit, all my planning and list making and endless Google image searching researching may be a bit excessive …
and perhaps I should stick to winging it in the future!
Or is that wunging it?
🙂

Sources:
Safavieh Hand-woven Rag Rug Blue Cotton Rug | Ikea Ung Drill Mirror | Ikea Vettre Nightstand in Blue | Ikea Merete Grommet Panels | Ikea Storslagen Curtain Rods | Ikea Ofelia Blad throw pillow | Wall Paint Color: Clark+Kensington Garden Stone | Cutting Edge Stencil Chandelier Stencil | Stencil Paint Color: Clark+Kensington Heirloom China | Cutting Edge Stencils Paint-A-Pillow Kit | Restoration Hardware Traditional Clear Glass Knobs for Armoire | Paint Color for Amoire: Annie Sloan Chalk Paint in Pure White | Payless Décor Advantage Bamboo Shade in Ashbury Camel | Crane & Canopy White Valencia Pintuck Duvet Set | DHP Hayley Metal Daybed |
P.S. You can find links to the tutorials for the projects in my daughter's room below.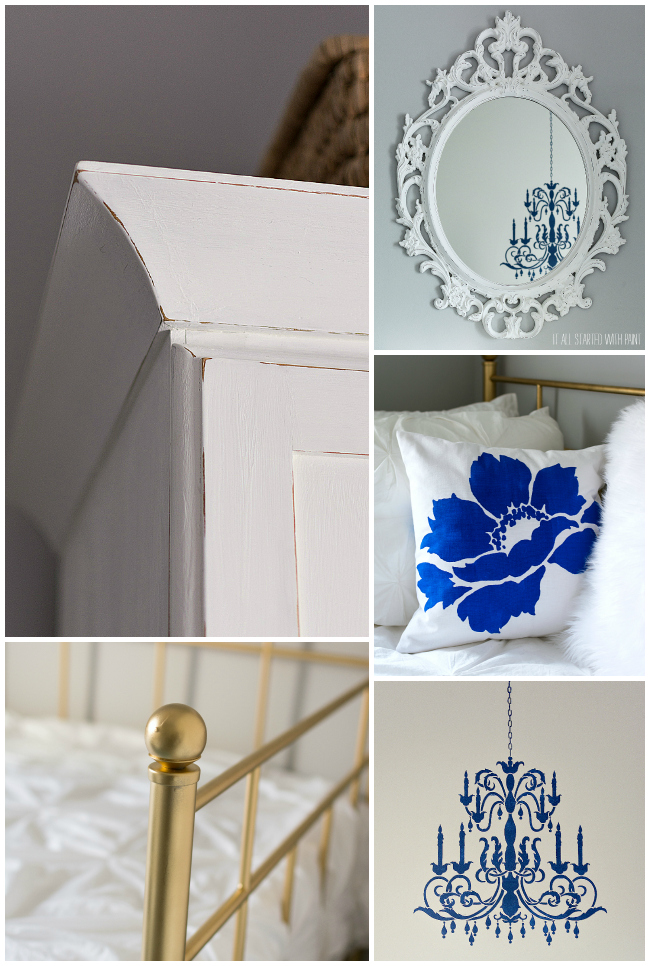 Projects: Painted Armoire | Gold Spray Painted Bed Frame | Ikea Mirror Makeover | Paint-A-Pillow | Chandelier Wall Stencil
You Might Also Like: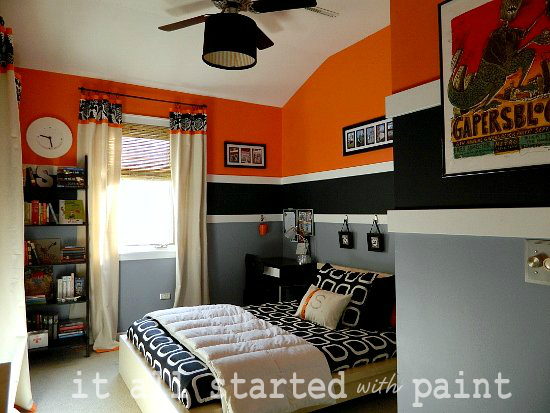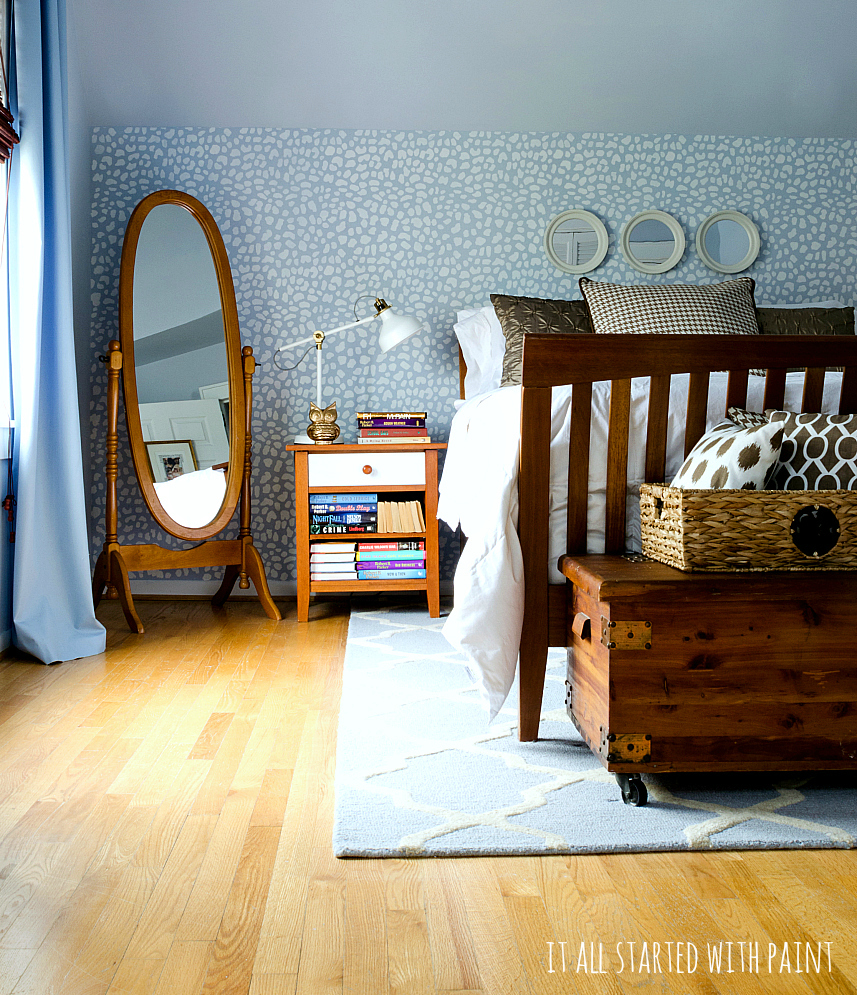 Blue, Brown, White Master Bedroom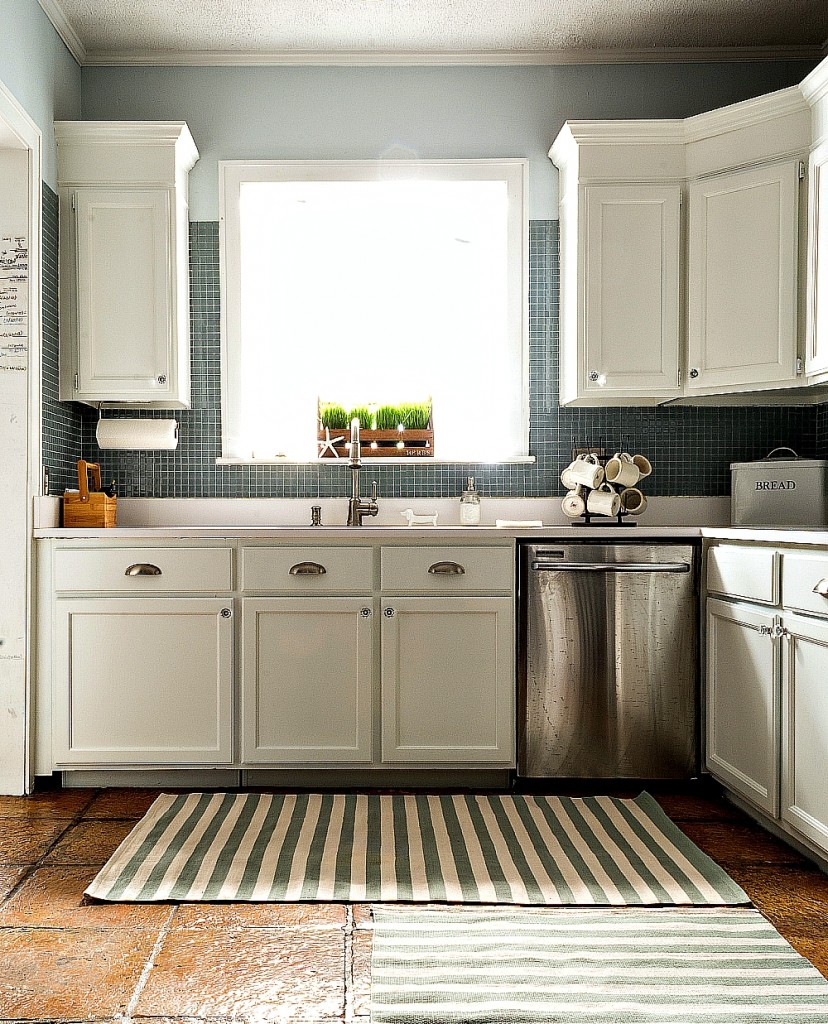 Builder Grade Kitchen DIY Remodel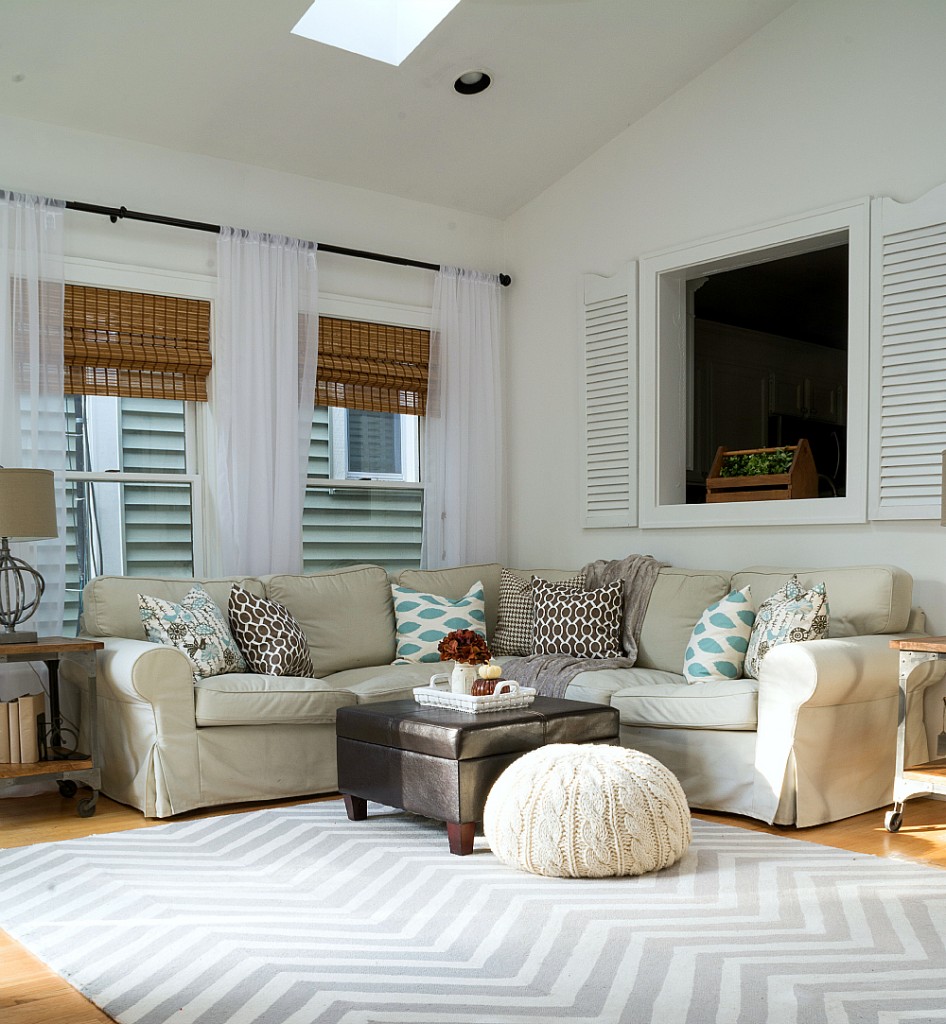 Something's Gotta Give-Inspired Family Room