Twine Wrapped Mason Jars – Jute Mason Jar DIY.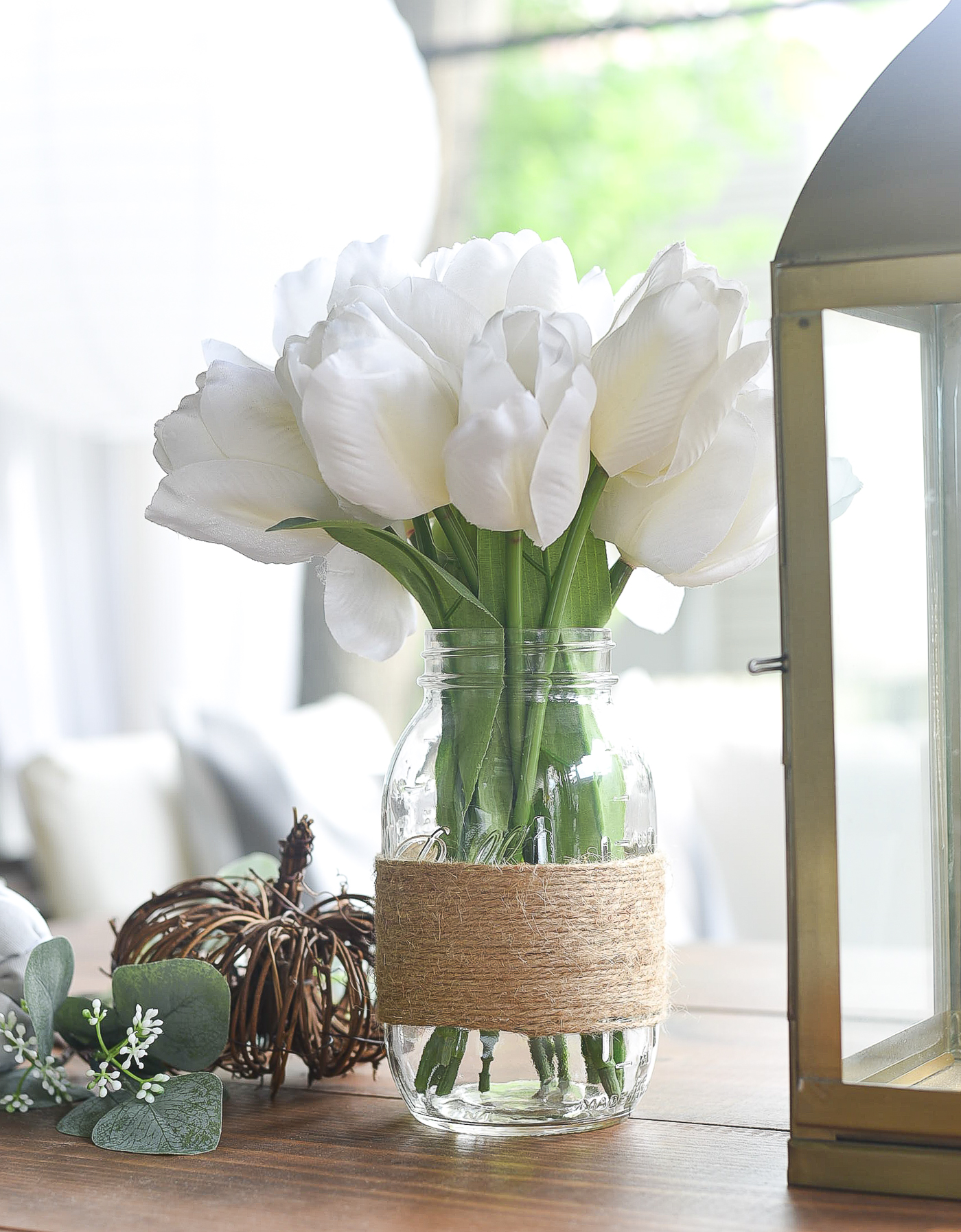 I've adopted a new mantra this year: K.I.S.S.
And, no, I'm not talking about the crazy costumed and make-upped 70's metal band.
I'm talking Keep. It. Simple. Stupid.
And the Stupid is me … not you. Not ever, my dear readers! My wonderful, smart friends!
It's a reminder to me (the Stupid in K.I.S.S., that is) to stop overthinking and over-complicating things. Because I can be the queen of overthinking and over-complicating things …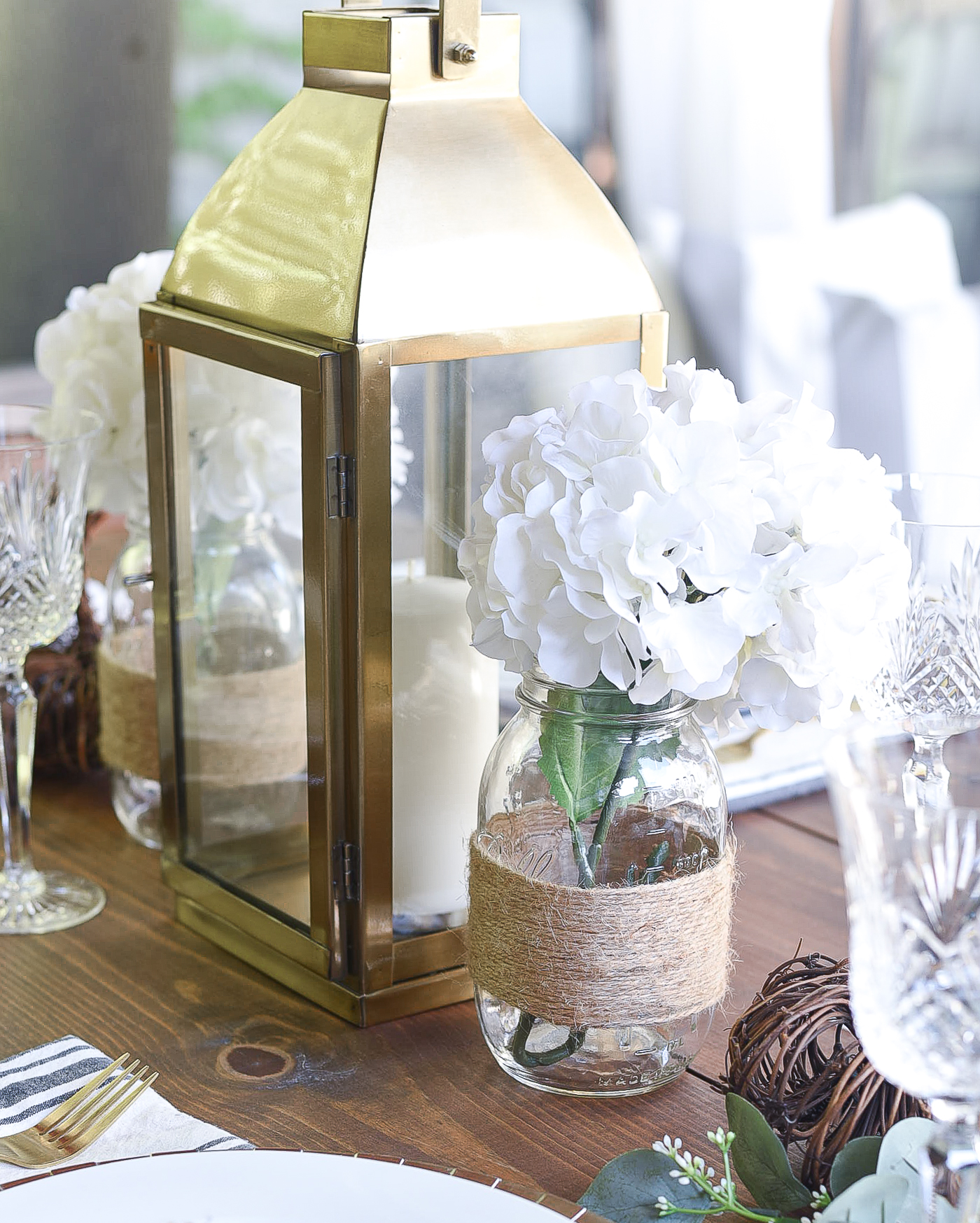 In fact, this whole blog started with my overthinking and over-complicating. With paint chips that were taped to wall for months … okay, years … on end as I contemplated the subtle differences between four shades of sage green.
Yes, sage. That's how old this blog is. Sage was still around. Albeit, on the way out. But still around!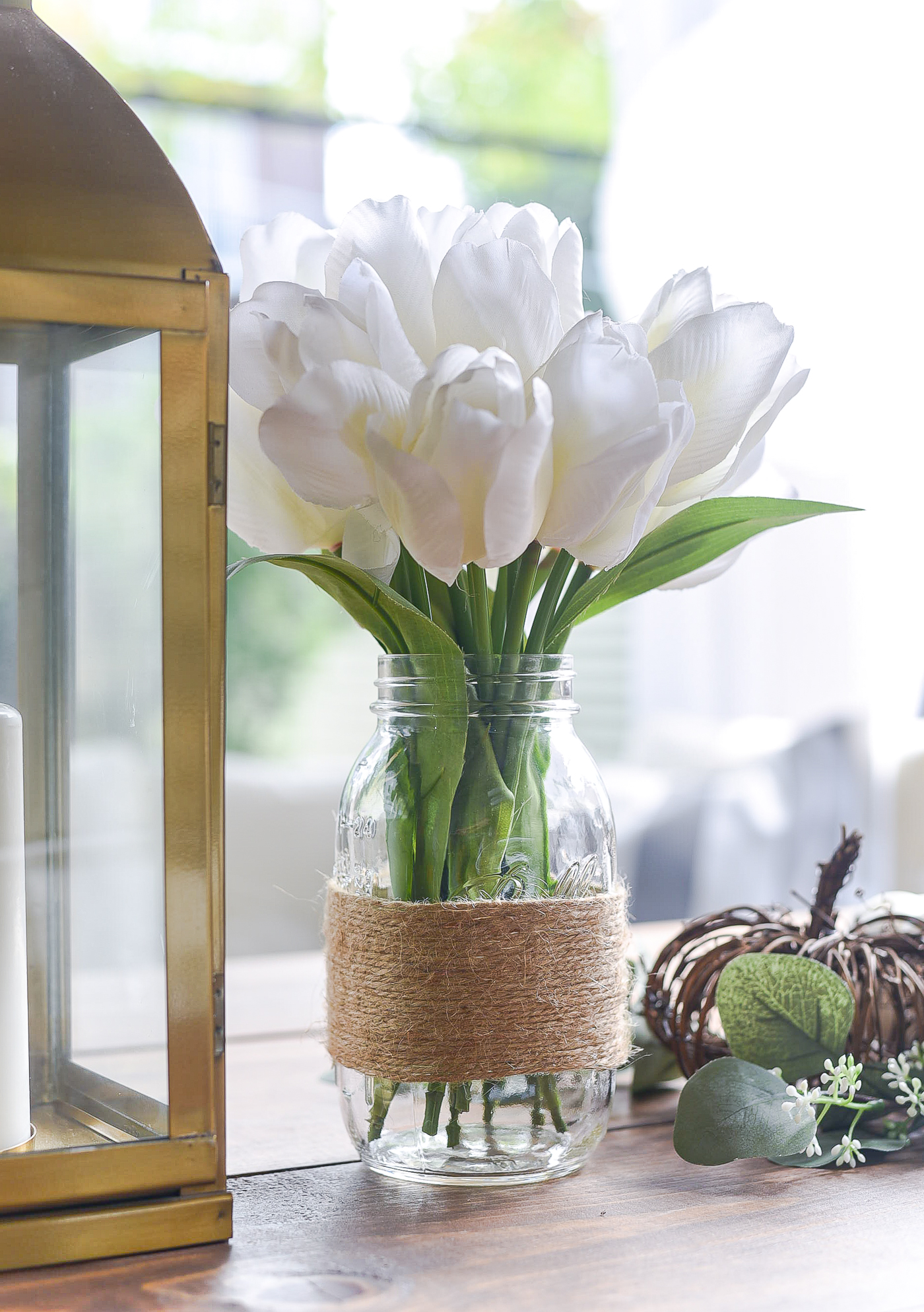 And every project I contemplated (back in time before Pinterest) included notebooks with pages ripped from magazines. And those pages would linger in those notebooks for so long that when I would revisit to add yet another ripped out magazine page, I couldn't remember what it was I liked in those older ripped out pages!
Sigh.
But I'm done with my drag-my-heels-overthink-over-complicate-things approach to home decor and diy … and even crafts. Yes, I overthink crafts!
Hot glue vs. Mod Podge? Paint brush or Spray paint? Sew it or hot glue it?
Okay, maybe I'm not 100% done overthinking. More like 95%. 😉
Today's twine wrapped mason jars is the epitome of K.I.S.S. In fact, this project is so K.I.S.S. that I debated if I should even create a tutorial …
How To Make Twine Wrapped Mason Jars
Materials*
Regular Mouth Quart (32 oz.) Mason Jars
Hot Glue Gun
Scissors
*includes some affiliate links.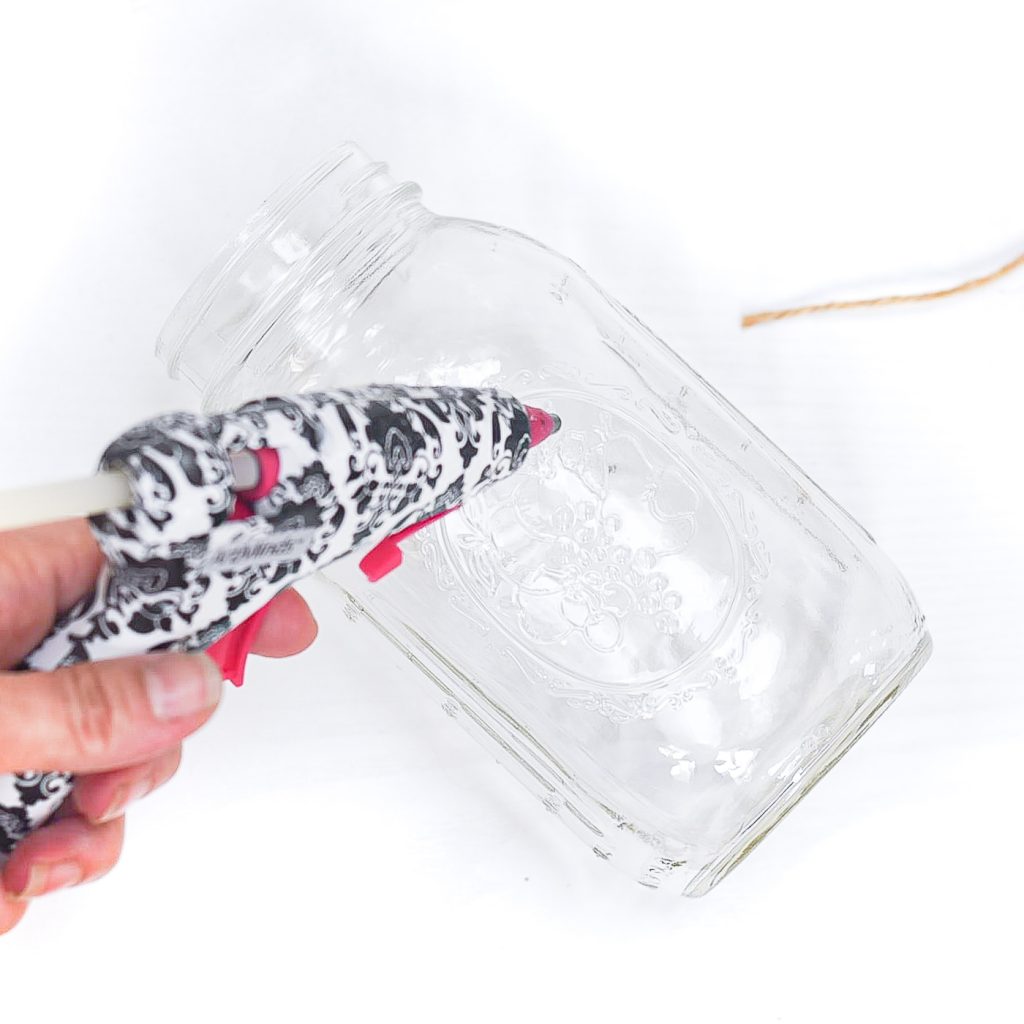 Start with a dab of hot glue.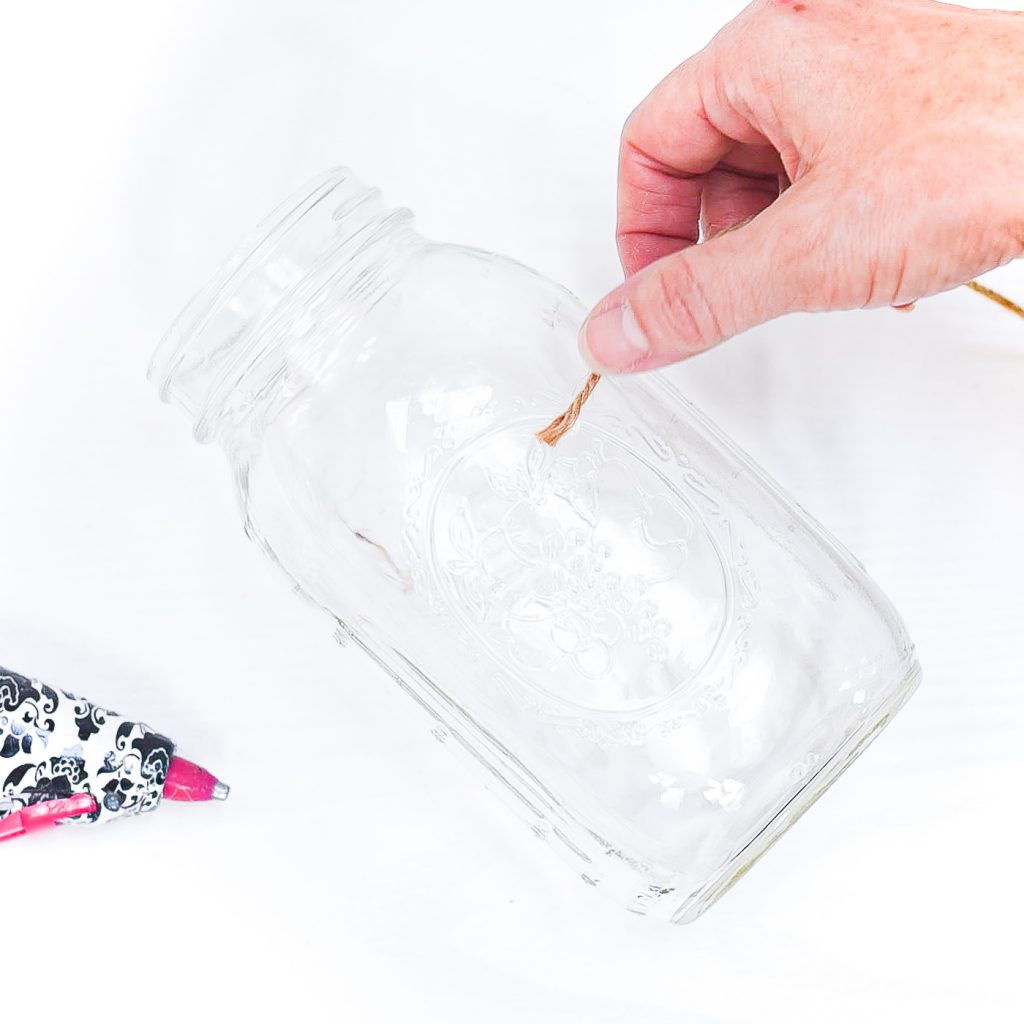 Add end of twine to hot glue. Press down (but be careful! Don't burn your fingers).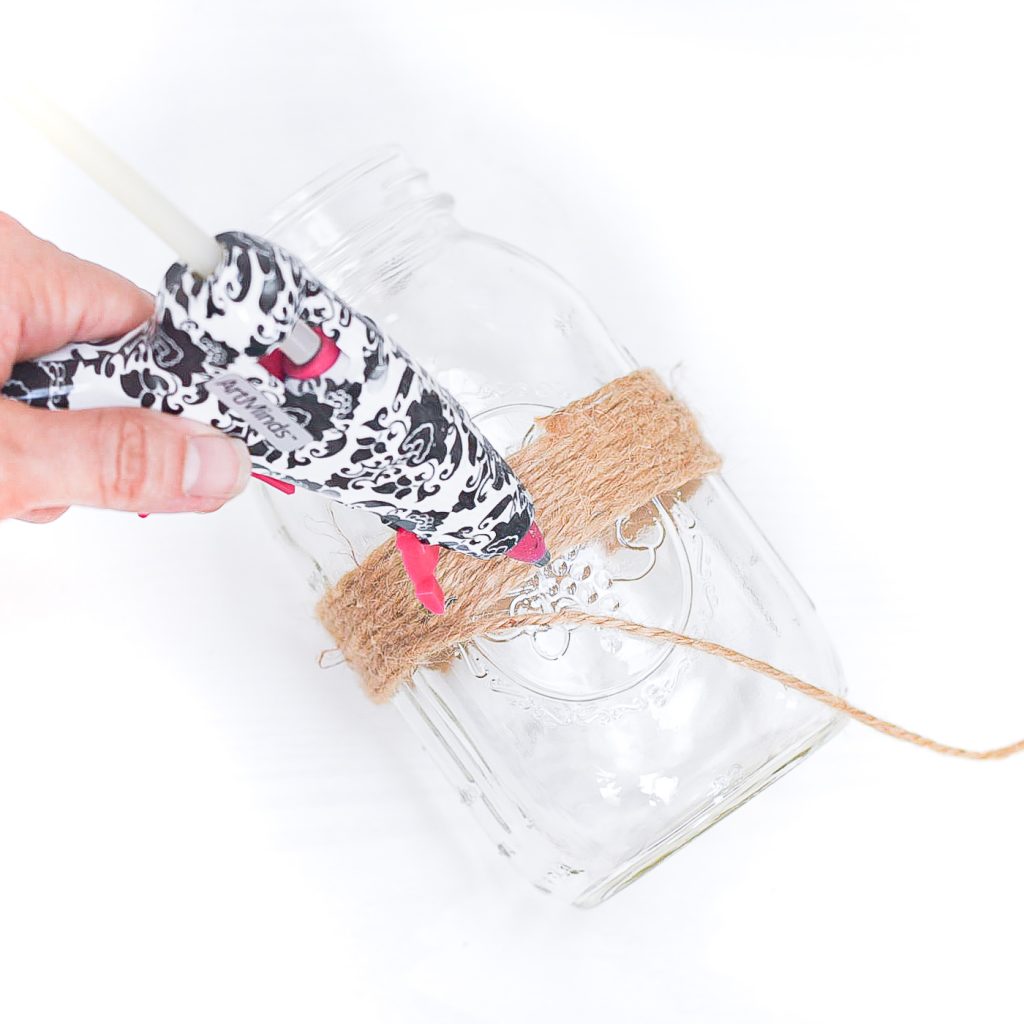 Keep wrapping twine around the jar. About half way through, add another dab of hot glue.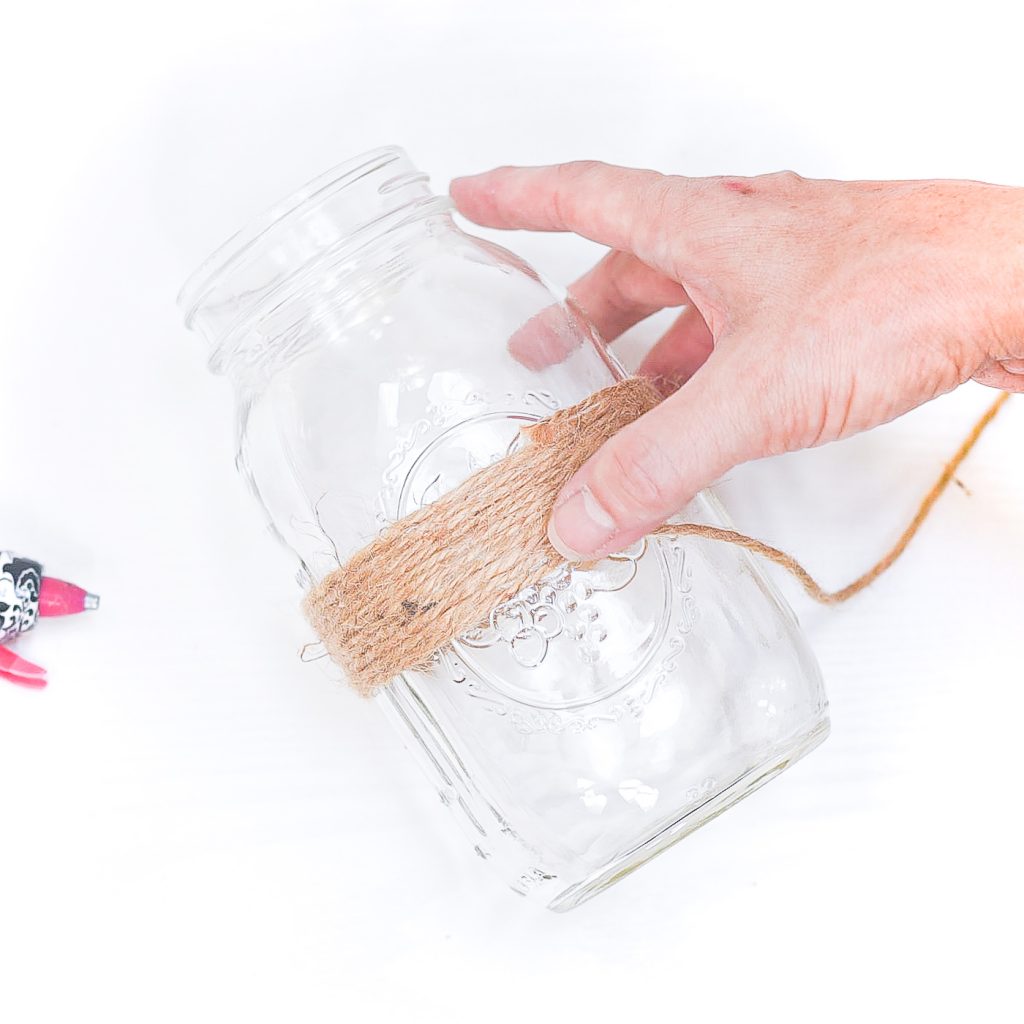 Press in place. Carefully!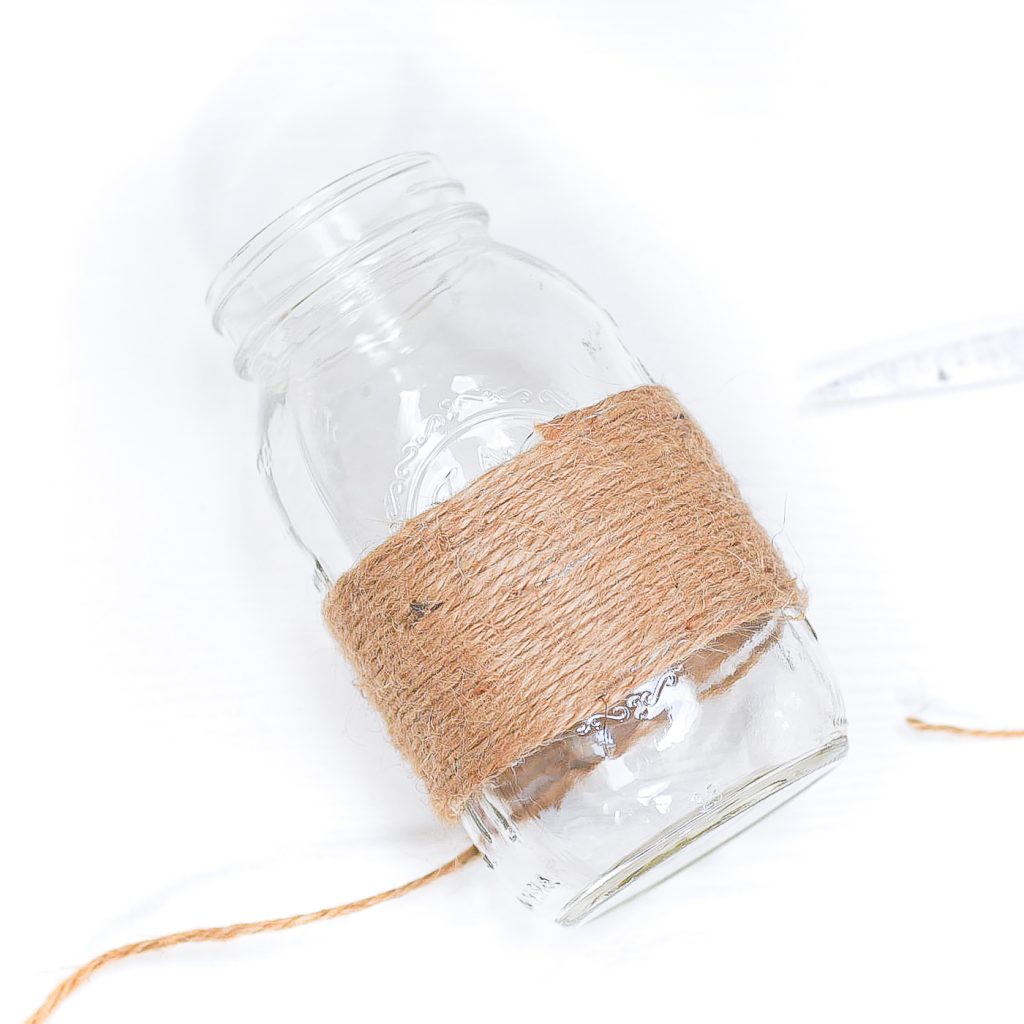 Keep wrapping until done.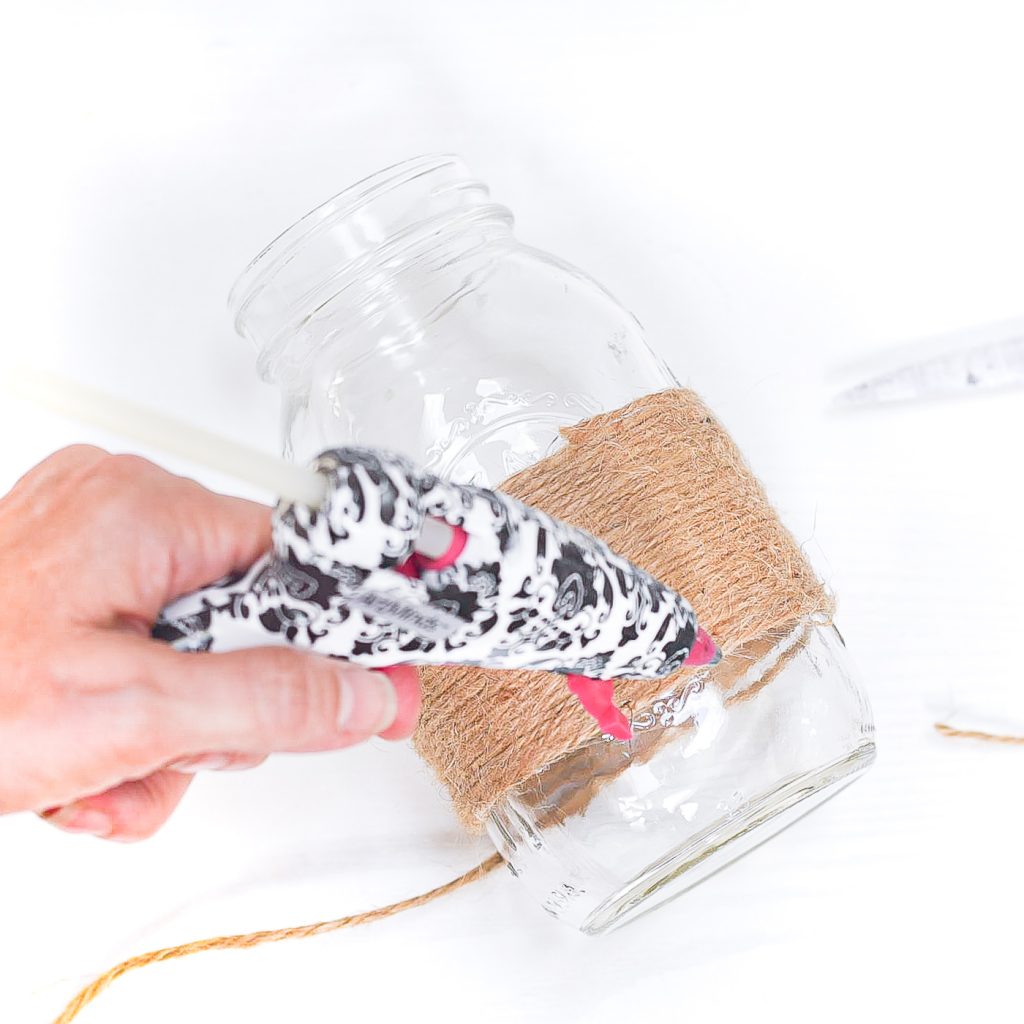 Add dab of hot glue.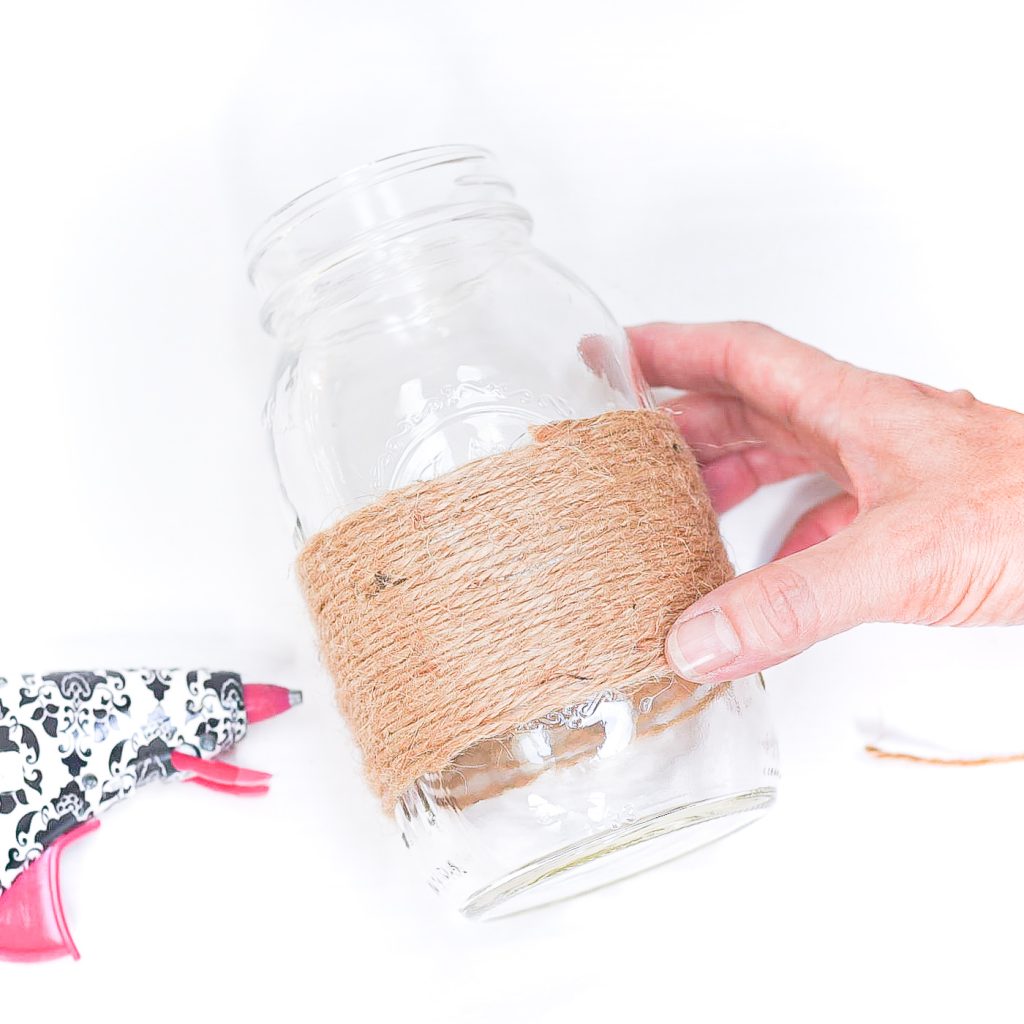 Cut twine and press in place.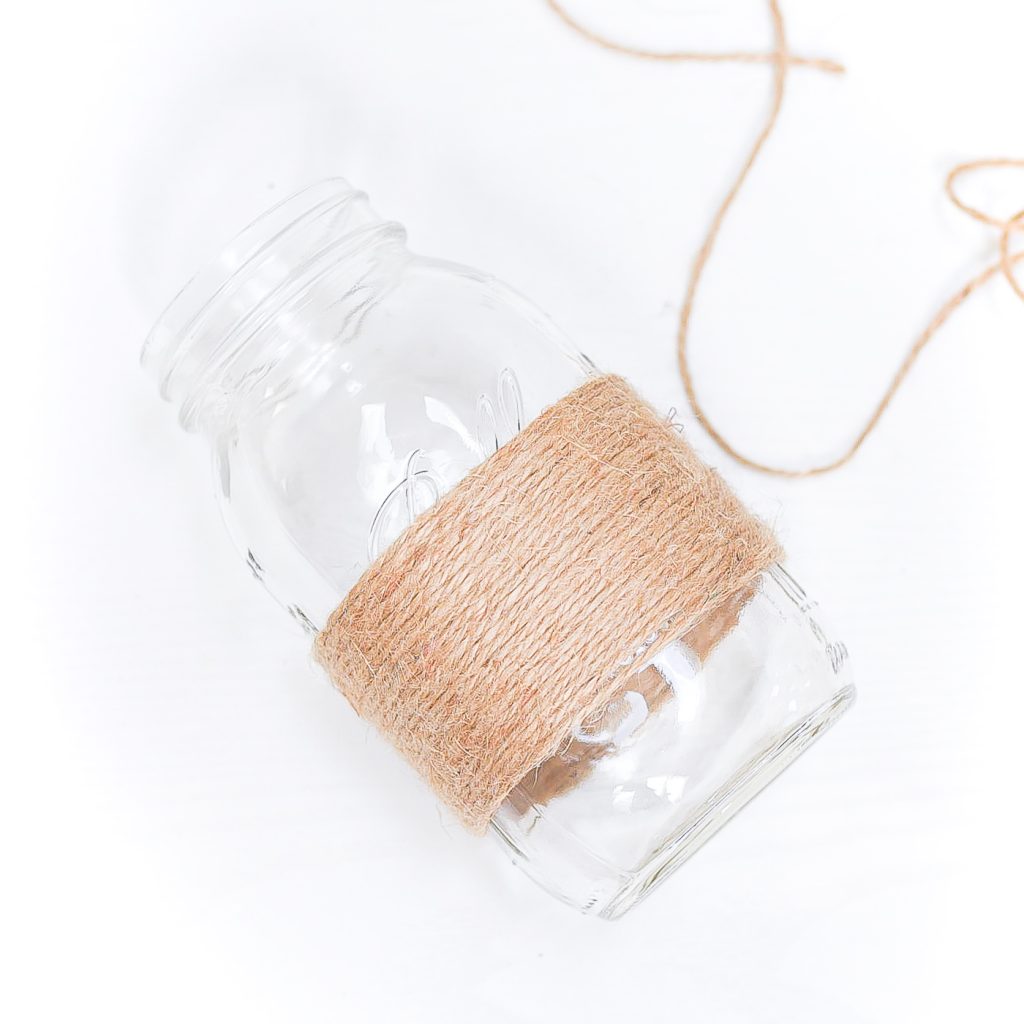 And you're done!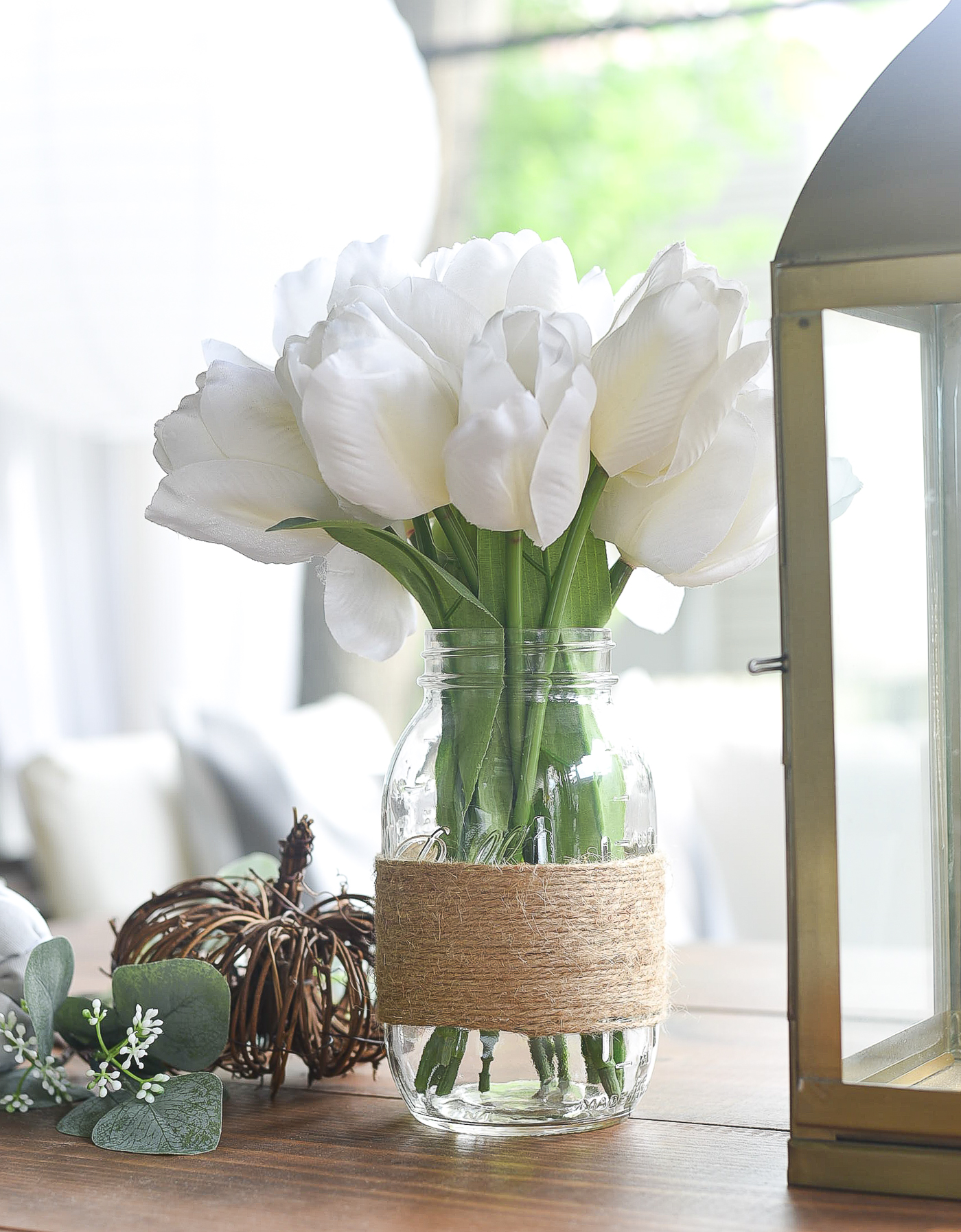 See? Super duper K.I.S.S. 🙂
Pin It!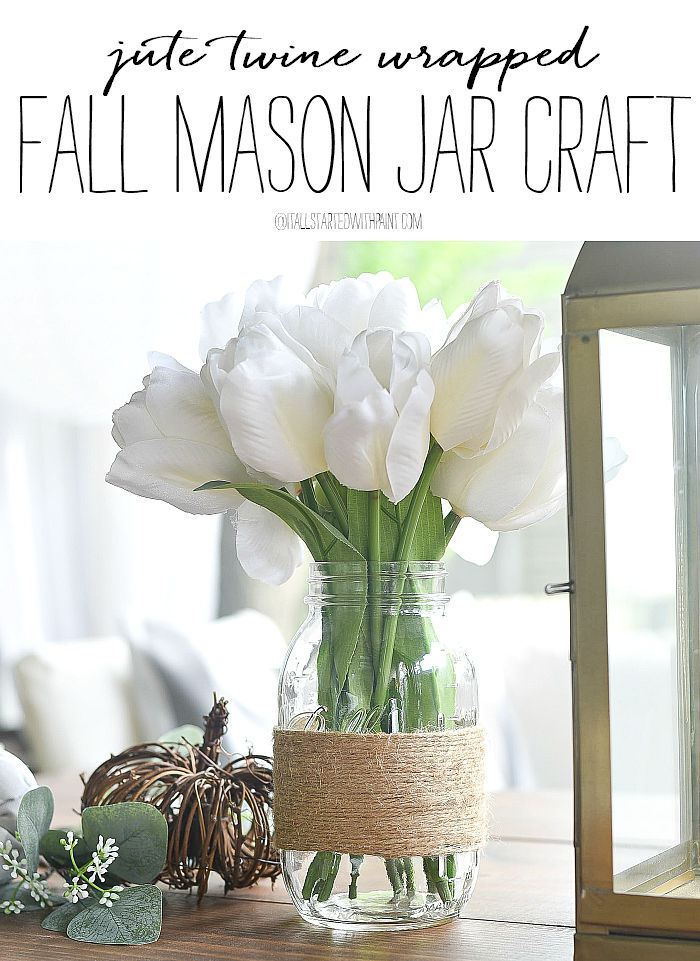 You Might Also Like: